All the Ways Baby Archie's Upbringing Will Be Different From His Cousins'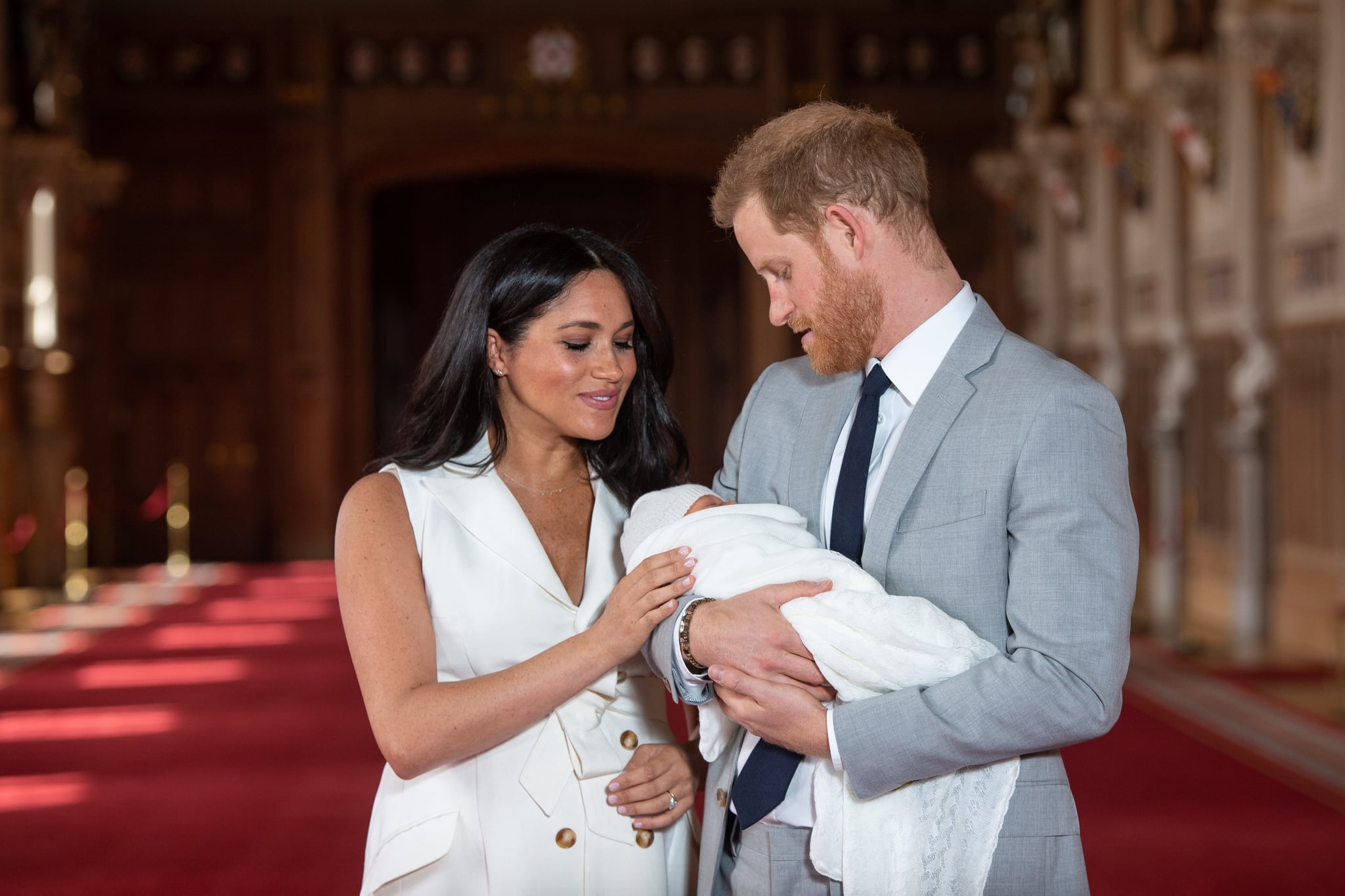 A few months after his birth, baby Archie Harrison Mountbatten-Windsor is stealing hearts. He may be only an infant, but questions are already being raised about what his childhood and upbringing will look like. While he's the right age to be close to his Cambridge cousins, Prince Harry's son won't probably be raised the same way as Prince William's kids.
Archie's upbringing will be different than his cousins' for one simple reason: his future role in the royal family is very different than theirs. It's not just about the difference in titles, either (Archie does not have a HRH title or any formal title at all, while his cousins are all HRHs and have prince/princess designations). Prince George will be king one day; Princess Charlotte and Prince Louis will be the children of a king (and, later, the siblings of another king). As such, the assumption is that they will be full-time "working royals" for their entire lives.
In contrast, Archie is the son of a "spare" to the throne and is relatively low in the line of succession (the highest Archie will ever get is fifth in line and that's only if William becomes king before any of his children have children). The royal family has been paring back the number of full-time royals in recent years, so Archie's path is a lot more likely to look like that of Princess Anne's children and grandchildren. Those members of the family, such as Peter Phillips and Zara Tindall, have full-time careers of their own and appear at major royal events but do not carry out major duties on behalf of the family.
All that being said, it's entirely possible that Archie will at least share some elements of his upbringing with Prince William's kids. Many children in the royal family attend prestigious schools, especially the children who are a little bit higher-profile, like Archie is. He and his parents also will likely continue to mingle in the same royal circles. Like his uncle Prince Andrew, Prince Harry is not as dynastically important, but he ranks just high enough — and has been in the public eye long enough — to be socially relevant, so Archie will probably be brought up in these circles too, especially since he will, technically, be a prince once his grandfather Charles is king.
Even so, it seems likely that Archie will be able to have a more private upbringing than his cousins. Both Harry and Meghan reportedly prize discretion and privacy among their friends, and since Archie isn't as high-ranked, he may have more leeway for a less formal, more private childhood, away from prying eyes and with tightly controlled media access. Chances are, we actually won't get a ton of information about Archie's upbringing aside from carefully chosen announcements until he's old enough to decide for himself how he wants to lead his life.
Source: Read Full Article