Allen Iverson's $500K Worth Of Jewelry Returned After Theft, Suspect Arrested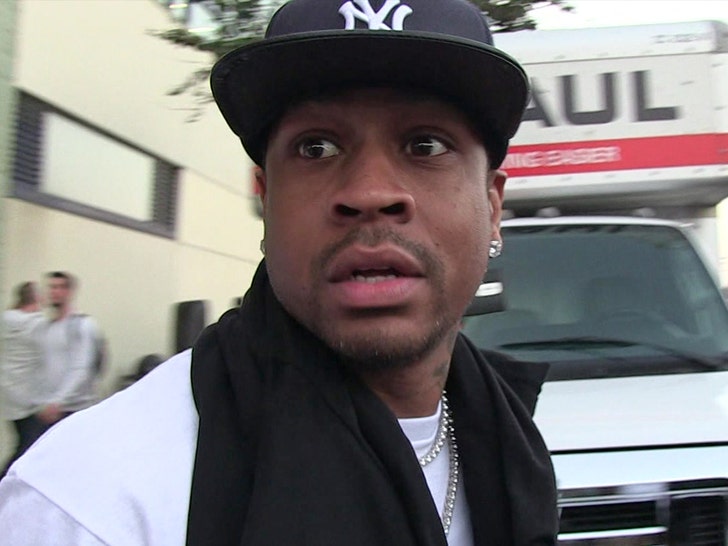 2:32 PM PT — Iverson's manager, Gary D. Moore, just released a statement saying AI's jewelry has been returned after the theft.
"Allen thanks the Philadelphia Police Department along with the people of Philadelphia for their support in this matter," Moore said.
11:35 AM PT — Cops say they've arrested a suspect in the case … telling TMZ Sports a 21-year-old man surrendered to police Tuesday afternoon.
The police said they are NOT releasing the man's identity until he is formally charged.
Allen Iverson reportedly had $500,000 worth of jewelry stolen from a Philadelphia hotel on Monday … and now, cops say they're searching for the scumbag who took the bling.
Philly police say at around 10:30 AM, officers responded to the Sofitel Hotel in downtown Philadelphia after a man allegedly jacked a backpack with the ice in it from the lobby.
Police would NOT confirm the victim was Iverson … but according to NBC10, the bag and the jewels DID belong to the NBA legend.
Cops say the suspect is a black male in his early 20s … claiming he's 6 feet tall with a "thin build." They say he was last seen wearing a dark jacket, red shirt, dark pants and black and white sneakers.
44-year-old Iverson has been retired from the NBA since 2010 … and reportedly made over $200 MILLION in his career.
He's been known to still frequent Philadelphia and 76ers games often … and was last spotted at the Wells Fargo Center for the Sixers' game against the Lakers on Saturday.
Originally Published — 6:16 AM PT
Source: Read Full Article