Ariana Grande Shows Off her New Puppies, Snape & Lily!
If you're a true Ariana Grande fan, you know all about her love of all things Harry Potter.
Just last night, the 26-year-old singer showed off her house pride with a Slytherin headband on Instagram.
She was sorted into the house quite a few years ago, although star Tom Felton was inclined to place her in Gryffindor.
Ariana also revealed on her Instagram Stories that she adopted two new Basset Hound puppies and obviously, gave them appropriate Harry Potter names – Snape and Lily!
She also has another dog named Sirius Black.
https://www.instagram.com/p/BzwqTn0Fhd0/
View this post on Instagram
???
A post shared by Ariana Grande (@arianagrande) on
Check out one of the first pics of Ariana Grande's new puppies, Snape and Lily inside…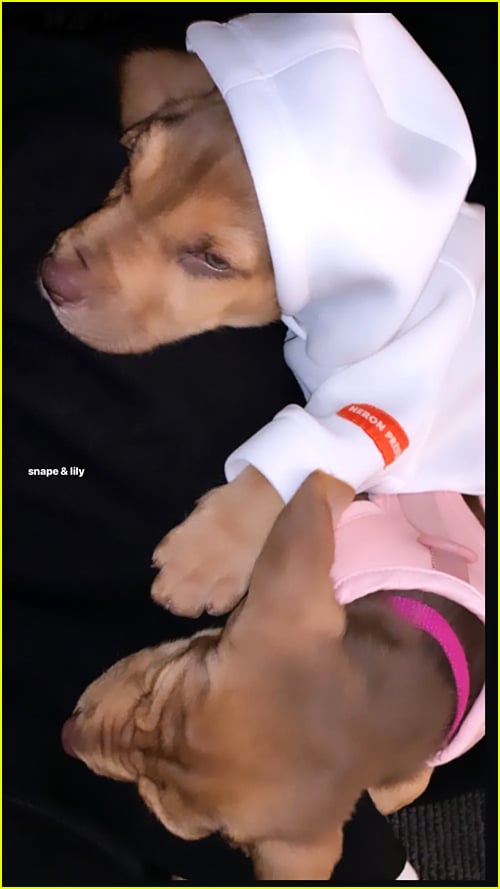 Source: Read Full Article