Ash Barty, tenniss world #1, is retiring from the sport at the age of 25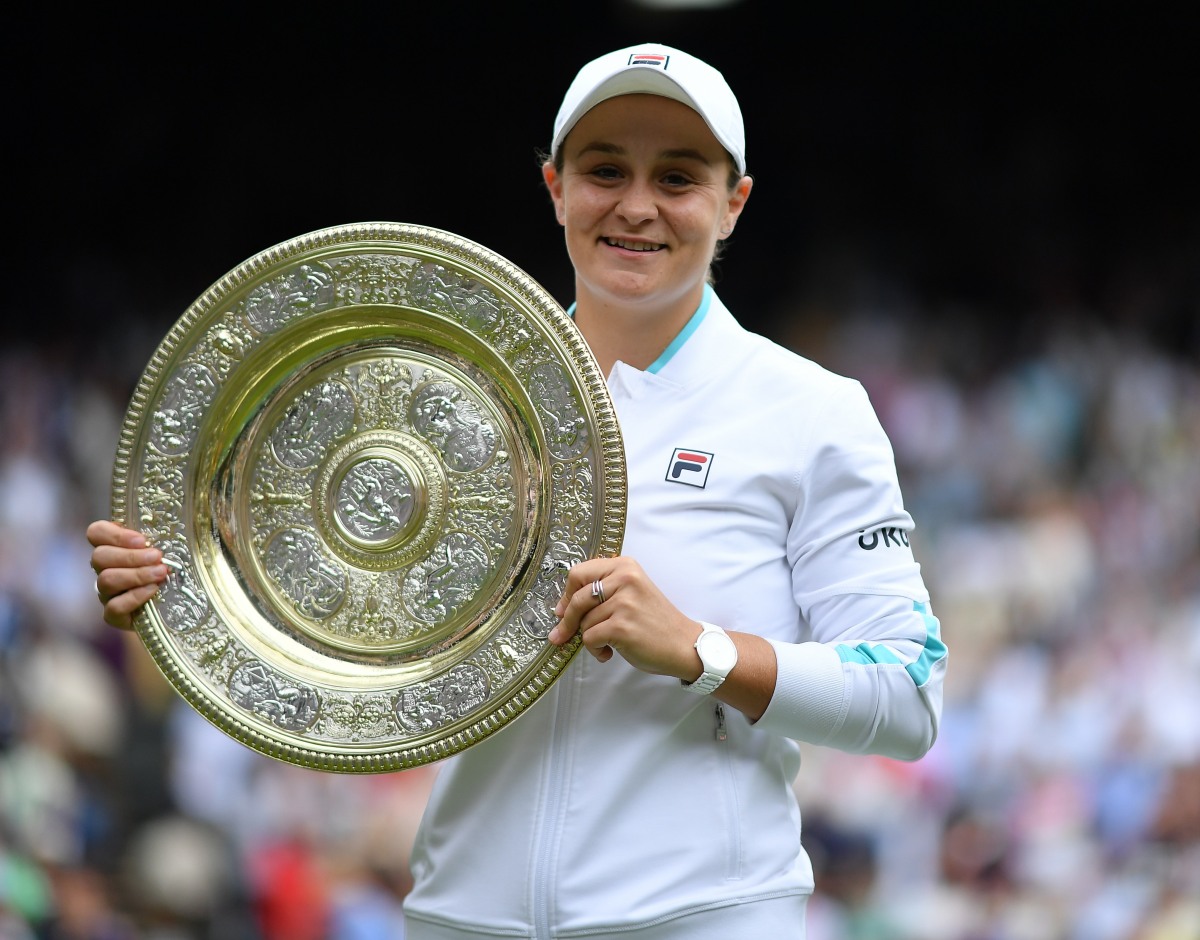 Back in the 1970s and 1980s, tennis players used to retire in their 20s all the time. Most athletes, across all sports, sort of felt like it would be worse than death to still play past 30. There was just such a strong belief that no one was "good" after 30. It feels like in the past 25 years, that perception has changed so much. These days, athletes play well into their 30s, and some of the greats are still going into their 40s (the Williams sisters, Roger Federer, Tom Brady, etc). All of which to say, I'm absolutely stunned at this news. Ash Barty, the world #1 and reigning Australian Open and Wimbledon champion, is retiring just one month before her 26th birthday. WHAT. NOooooo.
Ash Barty surprisingly retired from tennis at age 25 while ranked No. 1 and less than two months after winning the Australian Open for her third Grand Slam singles title.

"I'm so happy and I'm so ready. I just know at the moment, in my heart, for me as a person, this is right," Barty said, her voice shaky at times, during a six-minute video posted on her Instagram account Wednesday in Australia.

Saying it was time to "chase other dreams," Barty said she no longer feels compelled to do what she knows is required to be the best she can be at tennis.

Barty announced her engagement to trainee golf professional Garry Kissick in November, leading up to the Australian Open. The pair had been dating since 2016.

"It's the first time I've actually said it out loud and, yeah, it's hard to say," Barty said of her decision to retire, which she announced during an informal interview with her former doubles partner, Casey Dellacqua. "I don't have the physical drive, the emotional want and everything it takes to challenge yourself at the very top of the level any more. I am spent."
[From ESPN]
She's quit the sport before – she retired in 2014 because her mental health was struggling, and she was off the tour for two years before returning. She's one of the few women in the history of the sport to win Slams on all three surfaces (grass, clay and hard). She was generally considered to be one of the nicest women in the sport and one of the best "number ones." That being said, everyone knew that 2021 was hard on her, because of the pandemic and being away from her family for something like eight months in a row. My guess is that she went back home last fall and just vowed to never leave for that kind of length of time ever again. She's very family-focused, and it wouldn't surprise me at all if she's planning to get pregnant very soon, or maybe she already is. In any case, retiring at 25. Bonkers. Good on her, though. Wishing her the best.
Can't believe she retired before Serena, Venus, Roger…
Photos courtesy of Avalon Red.
Source: Read Full Article