Bob Dylan Scolded His Audience After He Nearly Wiped Out on Stage
Bob Dylan doesn't often talk to his audiences during concerts. Many crowds never even hear the singer's speaking voice during a show. Therefore, an audience in Vienna, Austria, was likely a bit surprised when Dylan stopped mid-song to address them. After narrowly avoiding a fall on stage, Dylan, who does not like picture taking during his concerts, irritably spoke to those who were snapping photos of the show.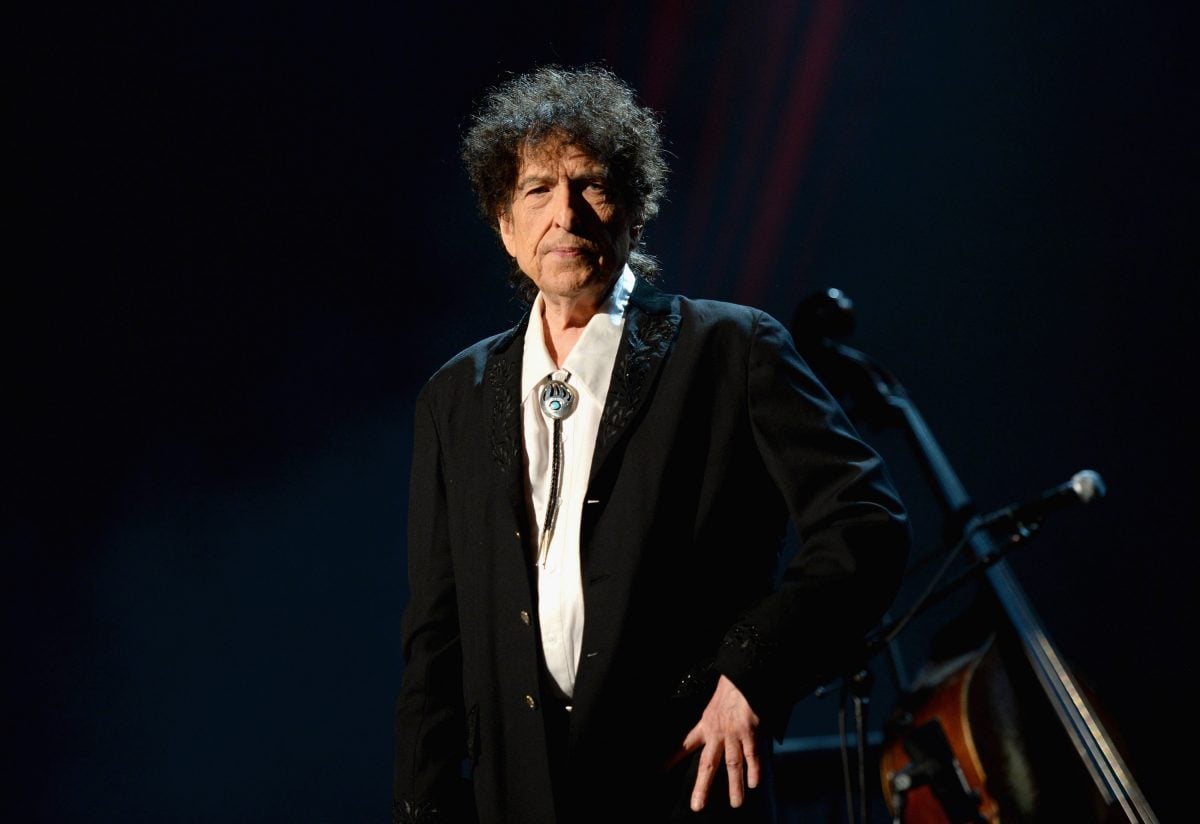 The 'Like a Rolling Stone' singer has complained about modern technology
In the past, Dylan has lamented the impact of modern technology on the recording industry, describing the quality of modern records as "atrocious."
"I don't know anybody who's made a record that sounds decent in the past 20 years, really," he said in 2006, per Wired.
He expanded on the sound quality of modern recordings.
"You listen to these modern records, they're atrocious, they have sound all over them," he added. "There's no definition of nothing, no vocal, no nothing, just like … static."
Because of this, Dylan had no problem with people illegally downloading music.
"Well, why not?" he said. "It ain't worth nothing anyway."
Bob Dylan chastised his audience for taking photos of him
Dylan also doesn't like the use of technology at his concerts. Per Rolling Stone, he has a strict "no photos" policy at performances. At a show in New York City, ushers armed with flashlights shined the light at anyone using a phone and threatened to kick out any repeat offenders. At a show in Vienna, however, Dylan addressed the audience directly.
He paused "Blowin' in the Wind" after one verse and stepped back from the microphone. As he moved away, he tripped over a guitar monitor and nearly fell completely over. When he righted himself, he walked back to the microphone and addressed the audience.
"Take pictures or don't take pictures," he said. "We can either play or we can pose. OK?"
He then played a shortened version of "It Takes A Lot To Laugh, It Takes A Train To Cry" before leaving the stage for the night. His backing band played an instrumental version of "Just Like Tom Thumb's Blues" to end the show.
Bob Dylan has had contentious moments with his audience in the past
Dylan has had contentious concert moments in the past. One of his most famous occurred when he played an electric set at the Newbury Folk Festival. The audience, expecting to see a solo, acoustic show, were taken aback by the noisy start to the set. Some audience members began to boo and angrily shouted that Dylan was a sellout. 
In 1979, Dylan played a show in Arizona in which he almost exclusively played songs from his most recent two albums, Slow Train Coming and Saved. Both were religious records, as Dylan had recently converted to Christianity. When an irritated fan shouted, "rock 'n' roll!" Dylan gave a memorable response. 
"If you want rock 'n' roll, you go down and rock 'n' roll," he shouted back, per the Portland Mercury. "You can go and see KISS and you can rock 'n' roll all the way down to the pit!"
Source: Read Full Article