Brooklyn Nets Kyrie Irving wants to be a voice for the unvaccinated voiceless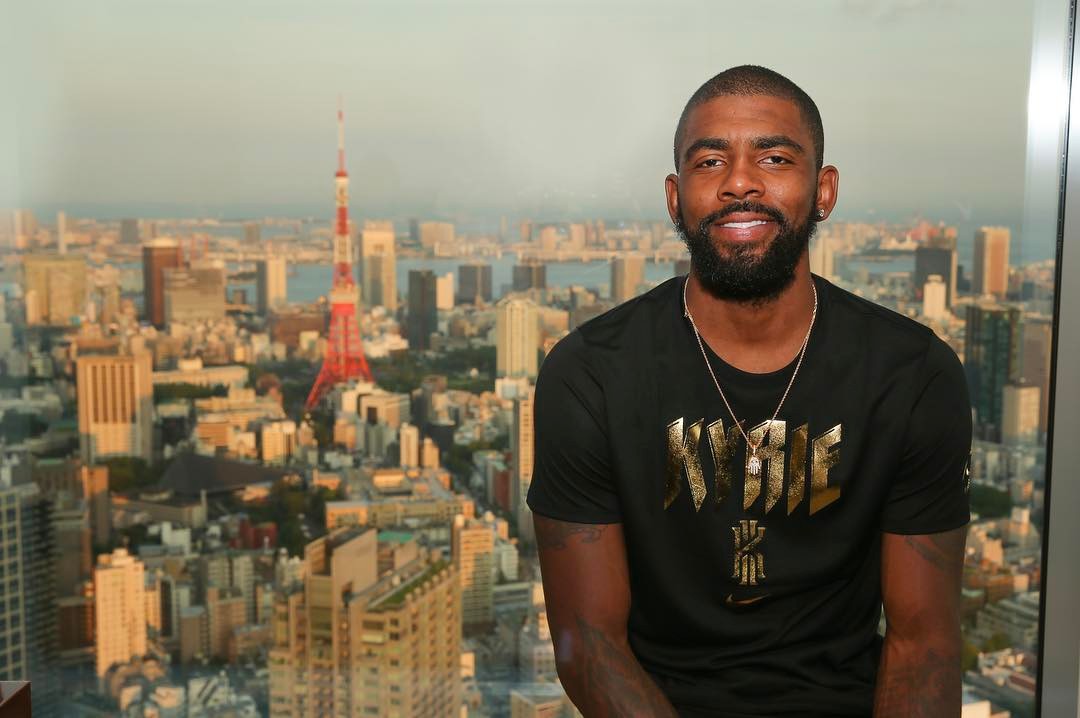 When the NBA preseason began in September, there were many uncomfortable moments in the first media days of the season, as journalists openly asked players and coaches about their vaccine status. Like many other sports, the NBA does not have a formal or strict vaccine mandate. The NBA and individual teams are aiming for persuasion for players who are vaccine-hesitant. So far, it's mostly worked – even players who have said dumb sh-t about vaccines decided to get vaxxed to be able to work and play freely in safe conditions for themselves and their teammates.
It turns out that there is one big exception though. His name is Kyrie Irving. We previously discussed Irving in 2017, when he insisted the earth is flat, so I guess we shouldn't be surprised by the fact that this is the guy who is too anti-science to get the Covid vaccine. Irving is currently with the Brooklyn Nets. Only he's been benched indefinitely, possibly for the whole season, possibly forever, because the dude refuses to get the Covid vaccine. The Nets organization gave Kyrie an ultimatum: take the vaccine or you can't play. So far, neither side is budging:
Brooklyn Nets general manager Sean Marks has confirmed Kyrie Irving "will not play or practice with the team until he is eligible to be a full participant," as issues relating to the star guard's vaccination status continue.

On Friday, a New York City Hall official told CNN that Irving will be allowed to practice at the team's facility but will not be eligible to play in the Nets' home games at Barclays Center due to the city's Covid-19 vaccine mandate. Head coach Steve Nash had admitted that his team will be without Irving for foreseeable home games but Marks said the Nets would not allow a member of the team to be part-time.

"Kyrie has made a personal choice, and we respect his individual right to choose," Marks said in a statement. "Currently, the choice restricts his ability to be a full-time member of the team, and we will not permit any member of our team to participate with part-time availability. It is imperative that we continue to build chemistry as a team and remain true to our long-established values of togetherness and sacrifice.

Irving, a seven-time All-Star, had spoken at the league's media day last month of his excitement to play in front of fans again but refused to disclose his vaccination status, saying he "would like to keep all that private…I know that I'll be there every day no matter what and just be present for my teammates as one of the leaders on the team," he added.
[From CNN]
I wonder if Kyrie disclosed his unvaccinated status when he got to preseason training last month? Clearly, he didn't disclose it to the media – although he's not the wily wordsmith he thinks he is, it was obvious he was unvaxxed – but I would assume that he did have to tell the Nets organization and the coaches. So they knew they were dealing with a ticking time bomb, and of course the sh-t hit the fan when the city got involved.
Everything got worse around this story when Kyrie decided that being an unvaccinated jackass made him some kind of hero or martyr. From The Athletic (via Nets Daily):
Multiple sources with direct knowledge of Irving's decision have told The Athletic that Irving is not anti-vaccine and that his stance is that he is upset that people are losing their jobs due to vaccine mandates. It's a stance that Irving has explained to close teammates. To him, this is about a grander fight than the one on the court and Irving is challenging a perceived control of society and people's livelihood, according to sources with knowledge of Irving's mindset. It is a decision that he believes he is capable to make given his current life dynamics. "Kyrie wants to be a voice for the voiceless," one source said.

He's a seven-time All-Star, two-time All-NBA member and former Rookie of the Year who now stands to lose over $200 million by deciding to use his platform to stand up for his stance of each and every person being able to decide for themselves on whether they should take the vaccine without impacts on job statuses. However, the fact of the matter is there are consequences for being unvaccinated in some industries and municipalities. Just as Irving wants to stick with his principle belief on the matter, policies and requirements are subject to local and federal governments.
[From The Athletic via Nets Daily]
No. No to all of this. Again, this is not about personal freedom, you moron. And arguing that you're not going to take the vaccine as a way to protest vaccine mandates is one of the stupidest things I've ever f–king read.
ESPN's Stephen A. Smith had some thoughts:
— First Take (@FirstTake) October 13, 2021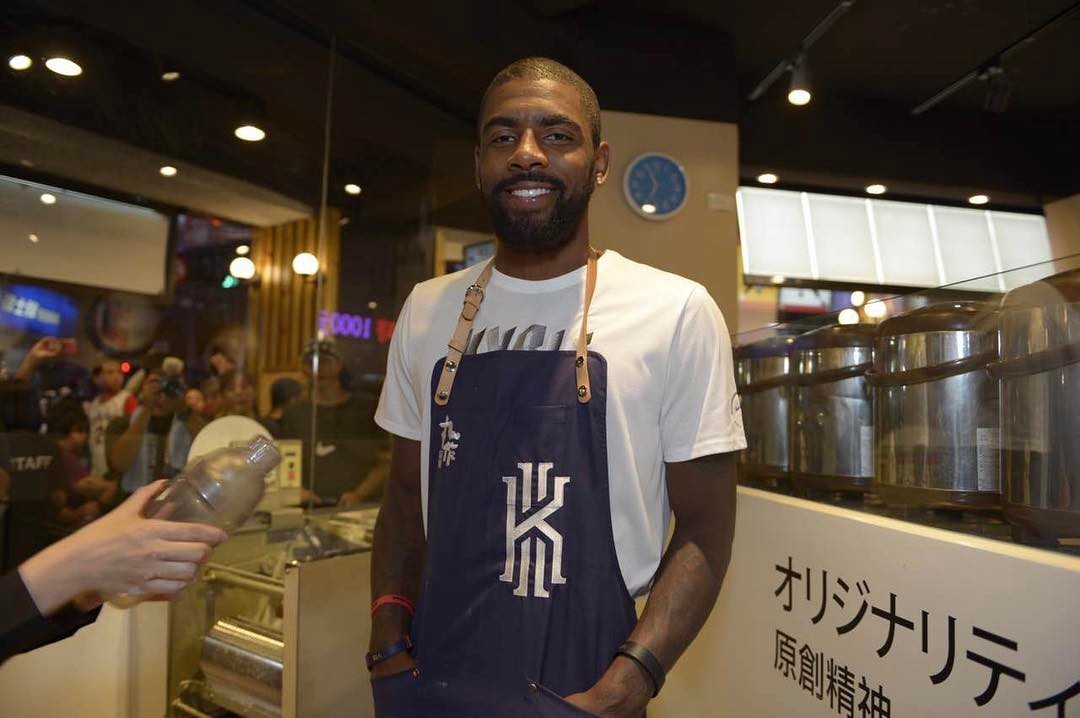 Photos courtesy of Kyrie's IG.
Source: Read Full Article