'Dancing With the Stars' Fans Clash With Derek Hough Over 'Weird' Judging Decision
Dancing with the Stars fans clashed with Derek Hough over what he said was a "weird" judging decision during the Oct. 25 episode of "Horror Night." Hough performed in "Tango of the Dead," where he partnered with performers from his Las Vegas show and girlfriend Hayley Erbert. It was the first time Hough took to the ballroom floor since his Emmy-winning solo during season 29.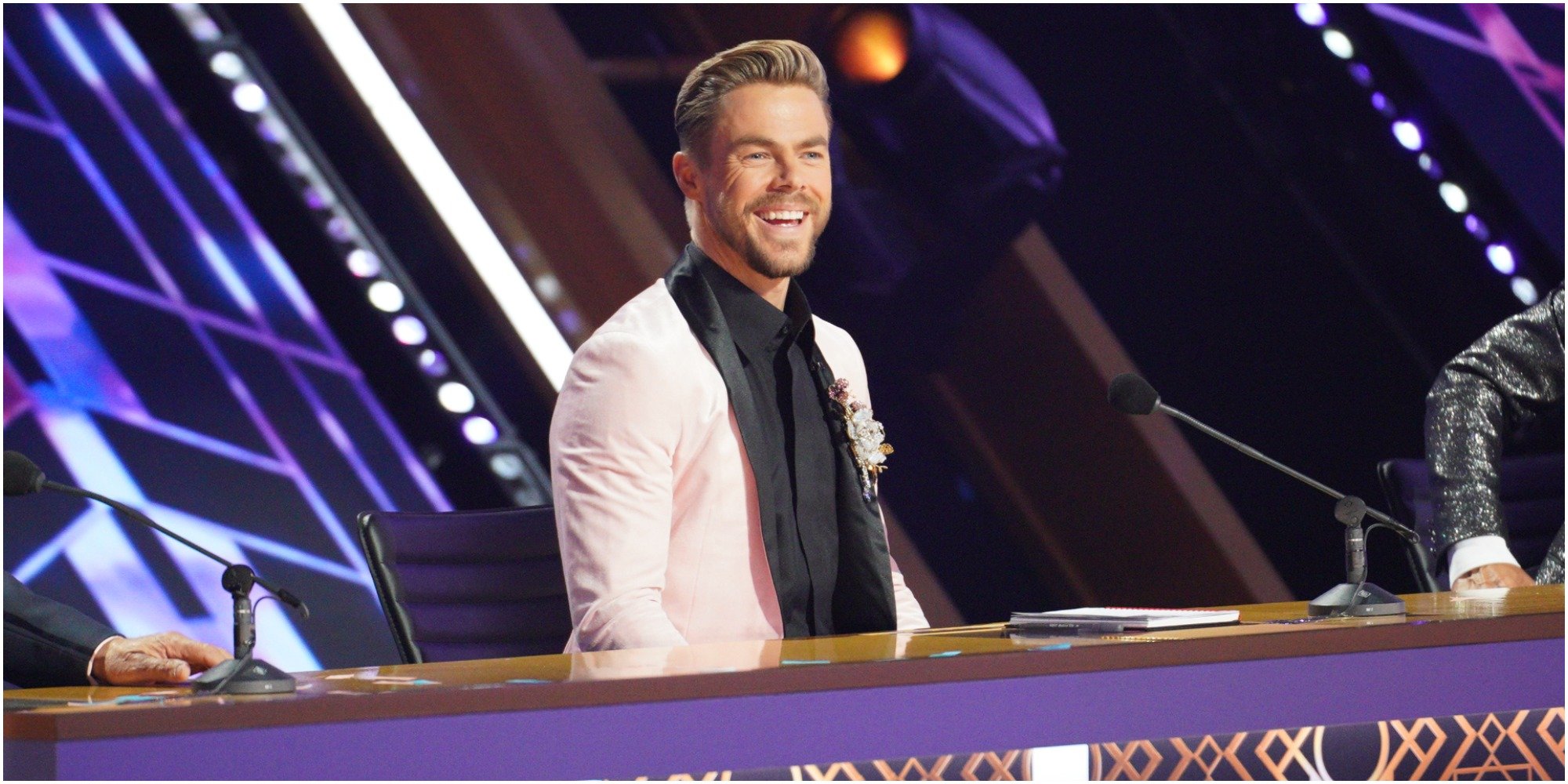 Hough has been a 'DWTS' judge for two seasons
After 17 seasons as a competitor, Hough was invited to sit alongside judges Carrie Ann Inaba, Len Goodman, and Bruno Tonioli for season 29 of Dancing with the Stars.
During that period, Hough won a record-breaking six mirrorball trophies.
Subsequently, he was honored with three Emmy Awards for his choreography work.
Hough sat in for head judge Len Goodman during season 29 due to Goodman's inability to travel to LA from his London home due to the coronavirus (COVID-19) pandemic. In September 2020, Hough took a seat on the panel, where he gave his expert critique of the dances performed by the competing celebrities and their pros.
He returned as a judge for season 30,
Derek Hough spoke about "weird" judging decision
https://www.instagram.com/p/CVoPpPXv5me/
Hough shared an image to his Instagram account with a second version of the stage makeup he planned to wear for "Horror Night."
This design was dramatically different from the look he would ultimately sport during the live show.
In the caption of the post, Hough wrote, "I was going to go full Skull makeup the other night but decided not to. Right choice or should've kept it?"
Subsequently, Hough added two other comments to the post. He wrote, "if I was happy, no one could tell" and "would've been a little weird judging like this."
Fans clashed with Derek Hough's decision
In response to Hough's post, Dancing with the Stars' viewers shared their opinion on the matter. Many clashed with Hough's thoughts about wearing the entire face of makeup for the show.
"You had someone paint your face in detail than had them take it off? Please tell me no!!" wrote one follower.
"You should have kept it!! Period" penned a second fan.
"This look is cool, but you looked great the other way as well. However, I would have kept this look," claimed a third Instagram user.
"This is INSANE! How creative is the team you work with! I would have kept it," exclaimed a fourth fan.
Hough and his fellow judges will critique the dance skills of the remaining celebrity competitors during tonight's Dancing with the Stars episode dedicated to the music of Queen.
Dancing with the Stars airs Mondays at 8 p.m. EST on ABC.
Source: Read Full Article