Donald Faison Talks Being 'Judged' By His Skin Color In Raw Conversation About Race With Zach Braf
Donald Faison and Zach Braff are getting candid about race, and they hope listeners will do the same.
During their joint appearance on The Kelly Clarkson Show, the Scrubs co-stars and real life besties encouraged fans to keep the conversation on systemic racism and white privilege going, noting that there's much more work to be done.
Faison kicked off the chat, sharing that he's been "judged" based on his skin color more times than he can count. He explained to host Kelly Clarkson: 
"When you're a kid, you don't look at color. Your friends are your friends, you know what I mean? And it's not until your parents get, you know, into your head or outside influences get into your head and tell you that people are different than you are. So, I encourage everyone who is not a minority or not a person of color to really learn about people of color by listening and doing your research."
Faison went on to educate listeners by talking about his own experience as a Black man, sharing: 
"It's very, very scary to be judged by the color of your skin. It's happened to me quite a bit my whole life… Even how people describe me on Scrubs. I'm the Black guy from Scrubs. I'm not even one of the actors from Scrubs. I'm the Black guy from Scrubs." 
Yup, even casual racism (like calling Faison "the Black guy from Scrubs") needs to be checked.
The 45-year-old continued: 
"Once you educate yourself, you'll be able to see that everyone is pretty much the same. We might do things differently, but we all are the same and together, we can abolish racism. And it's everywhere. Also, once you recognize that — once you recognize racism is everywhere; it never left. It's always been here. It's not a surprise that this is going on right now. It's finally coming to a head is what's happening. It's been here forever. And once you don't take that for granted and you recognize that there's racism out there, you'll start checking yourself."
Braff, meanwhile, explained how the current state of affairs made him realize he could be a better ally to the Black community.
He shared:
"I think this conversation is new, for me in a sense, because I'm now going — as I'm listening to everyone whose speaking and reading, I know that I too have lots to learn. It's not enough to just say, 'Oh, my best friend is a Black man.' It's not enough to say, 'Oh, I grew up with a diverse population.' … There's ways that I can be way more proactive than I'm being. I can't just be—just sit back and go, 'Oh, no. I'm cool. I have a Black best friend.' I mean, that's B.S.. There's plenty of ways I haven't been proactive in my own life and my own privilege. And I'm really learning that now. I'm taking this opportunity to really listen and to really learn and to see how I can improve my way of being as well."
While acknowledging privilege and racism is a good start, Faison explained there's more work to be done. He said: 
"It's all for naught if we don't continue the conversation and the conversation needs to continue. It's not just about police brutality. It's also about equal rights. It's about everyone being able to live in America the way everyone else does. I should be able to — you said, you know, walking into a store and getting your bag checked — that doesn't even faze me anymore because I'm used to it…It is exhausting… But we're at the point where the conversation is being talked about, and more than usual; more than it used to be. And I am very appreciative for everyone who is willing to learn and listen. I'm very appreciative for that. I'm glad that we are all taking steps in the right direction. We still have a long to go, but we're taking steps in the right direction."
Let's keep stepping then!
Ch-ch-check out the clip (below) to hear more of the conversation: 
Related Posts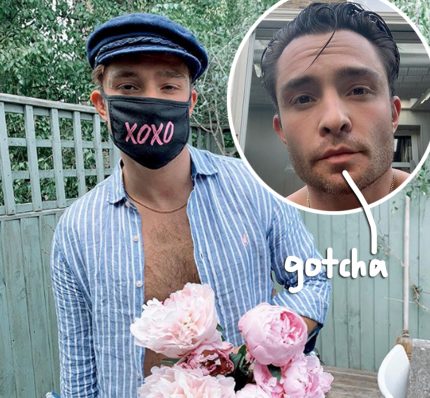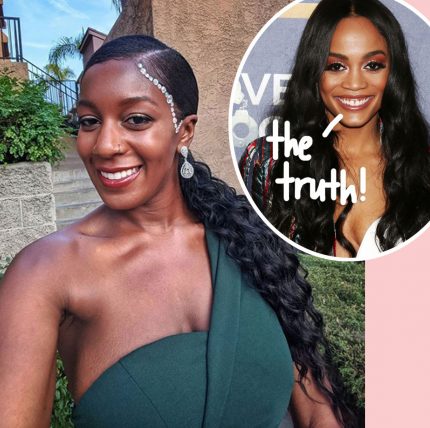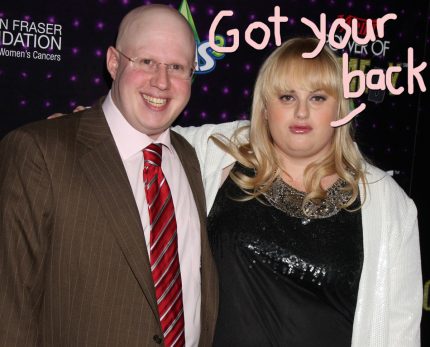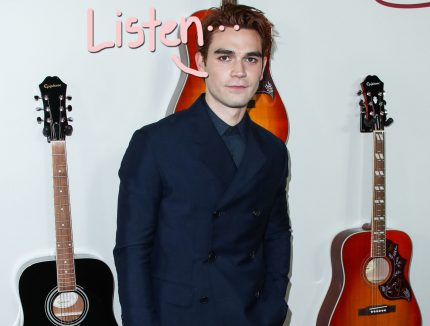 Source: Read Full Article