Ethan Hawke Applauds His Daughter Maya's Stranger Things Performance: "She's the Real Thing"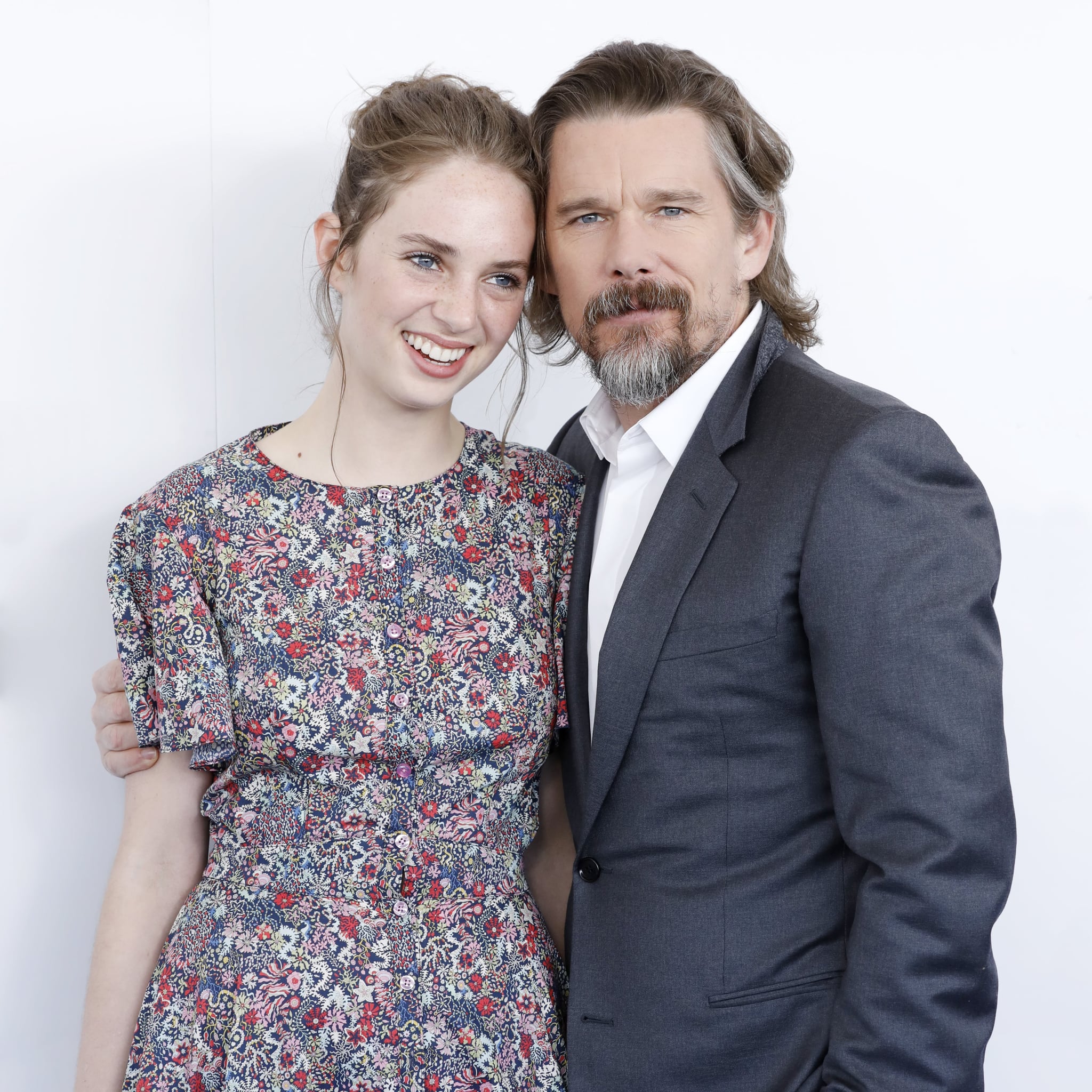 Maya Hawke has been getting a lot of buzz for her performance as Robin in Stranger Things season three, but she has at least one very special fan who has been in her corner since the beginning — her dad, Ethan Hawke. The Juliet, Naked actor recently shared a message of praise for his oldest child on Instagram and applauded her contribution to the Netflix series. How sweet!
"Some of you may have missed her in last year's BBC production of Little Women. Some of you may have missed her work at Juilliard," Ethan wrote in an Instagram post on July 6. "I know many missed out on numerous high school productions — heck I even missed a few and I'm her father. Some of you may know her music, some may not. But Ladies & Gentleman, get to know MAYA HAWKE. She's the real thing."
https://www.instagram.com/p/BzjmYMDBpFi/
Maya, 20, is the eldest daughter of Ethan and actress Uma Thurman. Can you see the resemblance? It's uncanny. Ethan and Uma split back in 2005, but they each share a bond with their daughter and son, 17-year-old Levon. The proud parents frequently bring their kids to red carpet events, and Maya is obviously following in her parents' footsteps career-wise. We haven't seen the last of her yet!
Source: Read Full Article