Fans Are Thrilled Mary-Kate Olsen Left Her Husband of Five Years
If you grew up in the 90s (and even if you didn't), we're sure you know who Mary-Kate Olsen is. Along with her twin sister Ashley, she starred as the adorable Michelle Tanner in hit sit-com Full House, and they also created over a dozen movies together. It's hard to deny that Mary-Kate Olsen is a 90s legend and one of the most famous child actors to ever exist. 
Both twins, who are now both millionaire fashion moguls, rarely make public appearances, and have generally tried to stay out of the spotlight in recent years. Mary-Kate Olsen has recently popped back into the headlines for her sudden divorce from French banker Olivier Sarkozy, and her fans are speaking up.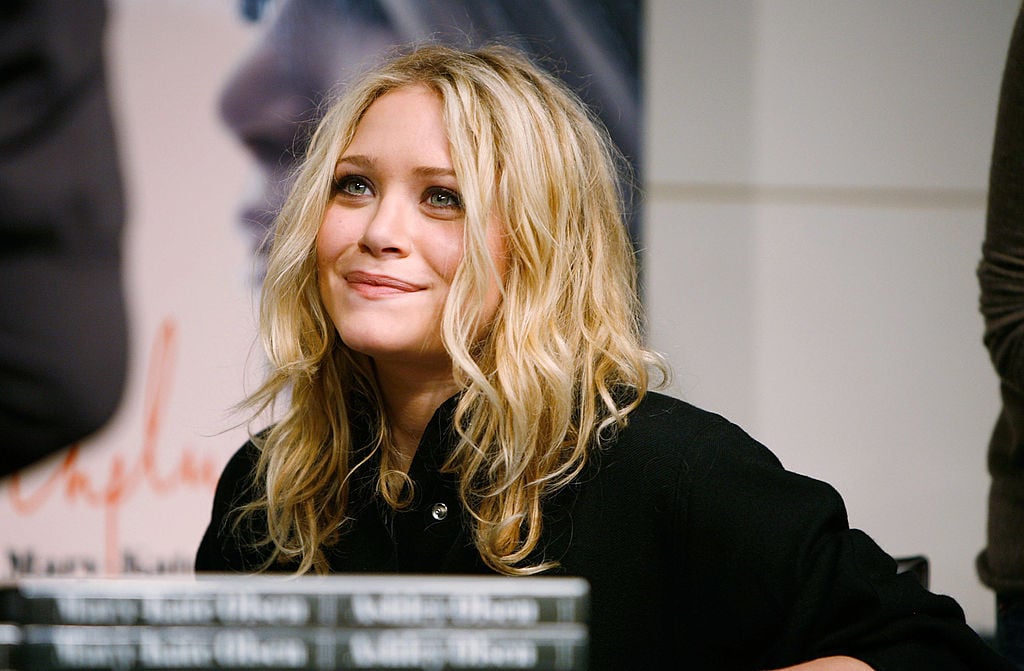 RELATED: How Did Mary-Kate Olsen Meet Her Husband Olivier Sarkozy?
Mary-Kate Olsen married French banker Olivier Sarkozy
Olsen met Olivier Sarkozy, a French banker, and brother to the former French prime minister, back in 2012 and began to be photographed together soon after. Fans were shocked at the time, as Sarkozy is 17 years older than Olsen, but it became clear that the relationship was serious and that Olsen was in love. Sarkozy proposed in 2014, and the couple married in a secret ceremony in New York City in 2015.
Although both the Olsen twins are notoriously private, in an interview with Porter Magazine in 2017, Olsen revealed, "I have a husband, two step-kids, and a life; I have to come home and cook dinner." This statement seemed to paint a picture of a peaceful marriage and family life, being stepmom to Sarkozy's two children. All the photos snapped of them out together in public seemed to confirm that. So what happened?
Sarkozy and Olsen's sudden divorce
The couple leaped back into headlines on May 13th, when it was confirmed by magazine Us Weekly that Olsen had filed the paperwork for divorce. The process has already been a complicated one; Olsen reportedly had to file an emergency order to get her divorce petition accepted by New York courts, who aren't accepting any petitions at the time due to the pandemic. 
Olsen first filed for the divorce back in April, but she needed to speed up the process after she received an e-mail from Sarkozy's lawyers demanding that she vacate their Manhattan apartment by May 18. Olsen says that she needs until at least May 30 to leave the apartment, and that she wasn't given enough notice. She needed to file the emergency order for the divorce petition so that Sarkozy wouldn't be able to evict her from the premises.
Fans are delighted for Mary-Kate Olsen
Perhaps unsurprisingly, fans aren't disappointed about the divorce — in fact, some seem to be positively thrilled about it. Twitter user Marie Le Conte Tweeted on Wednesday, "[I]mmensely glad that Mary-Kate Olsen is getting a divorce from Nicolas Sarkozy's brother, that union was wrong and unholy and frankly given everything that's happened in the past five years we can't rule out it having been cursed as well." It seemed many fans agreed.
Another Twitter user replied, "I'm glad it wasn't just me screaming foul at that horror!" Someone else is in the mood to celebrate the couple's divorce: "Oh my god this is the best news ever," they shared. "This is amazing. This has made me so happy," another rejoiced. Apparently, many people thought Olsen and Sarkozy's marriage was "wrong and unholy."
Some people agree with the original tweet's theory that the marriage could be cursed. "Is that what triggered all the bad things[?] [W]ill the divorce solve everything[?]," someone snarkily wondered. Probably not, but it doesn't seem like anyone is going to be mourning over this break-up anytime soon, and it seems fans are excited for what Olsen will do next.
Source: Read Full Article