Halsey Has Been Manifesting Her Acting Career Since 2019
Though Halsey is best known as a musician, the New Jersey native has quite a few creative outlets and endeavors. In addition to being a singer-songwriter, Hasley also has their own beauty company. about-face specializes in high-performance, vegan, clean, beauty products. But it seems as if Halsey is exploring another passion. Fans of the "Eastside" singer will soon see her make her on-screen acting debut.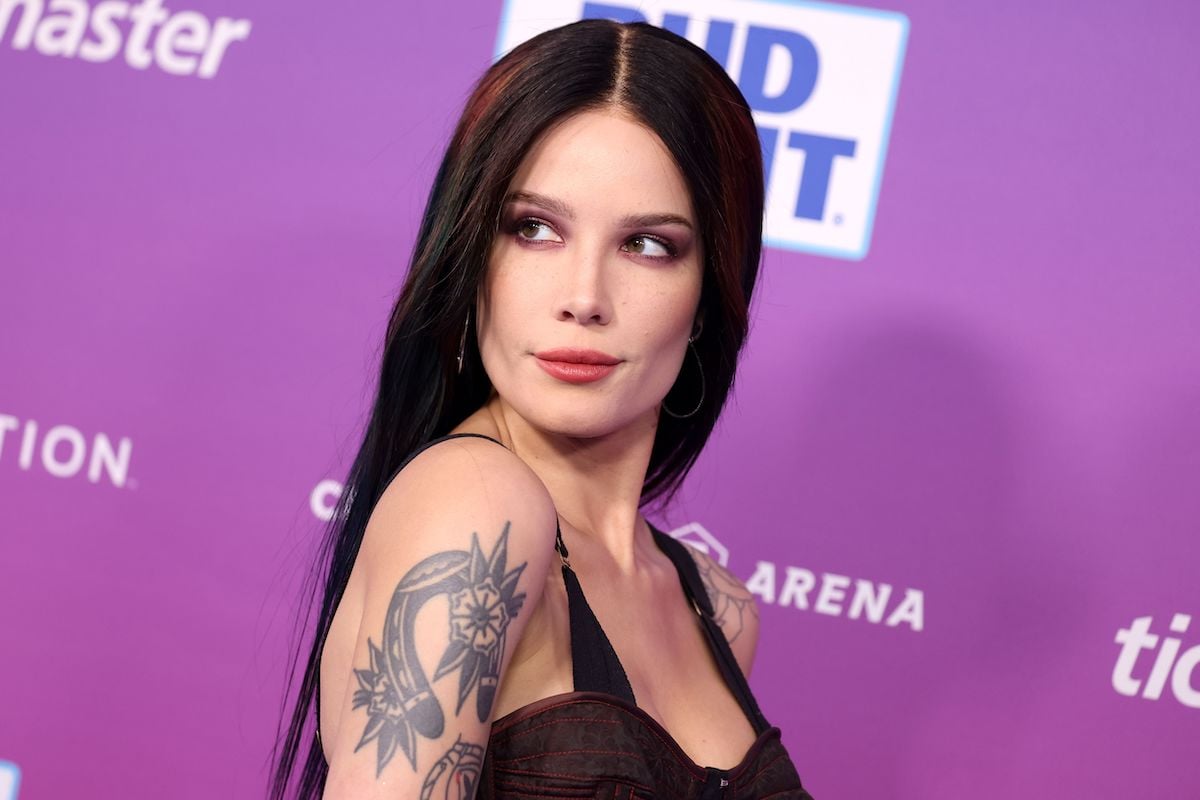 Halsey recently joined the cast of the movie 'National Anthem'
Recently, it was announced that Halsey was joining the cast of National Anthem. The directorial debut of Tony Tost, the film follows several people's hunt for a Lakota Native American Ghost Shirt. The shirt is rare and worth quite a fortune. So while some characters want to return it to its proper home, others are looking to make a quick buck. Halsey will be acting out the character of Mandy Starr. She recently posted a picture of her character on Twitter.
The 'Sing 2' star predicted their acting career years ago
Naturally, Halsey's loyal fans are excited to see her expand to a new artistic medium. And while some people are surprised by the singer's foray into acting, they really shouldn't be. Halsey has been teasing an acting career for many years now. Back in 2019, Halsey gave an interview with CHUM 104.5 and was asked if they'd thought of venturing into acting. The singer was quick to answer in the affirmative.
"I think so, yeah," Halsey shared when asked about a potential acting career. "Yeah, I think once I'm not touring all the time it's definitely something I'll end up doing. You know I have this whole thing where like I'd love doing so much stuff. I love writing music, love writing poetry, I love painting, love cooking, I love acting, I love all this stuff. So, you know, I have this theory that music is, you know, part one of what will hopefully be a more complex journey for me."
Halsey will also be acting in 'The Players Table' opposite Sydney Sweeney
But Halsey isn't just sticking to film as a medium for her acting career. She will also star opposite Sydney Sweeney in an upcoming HBO series called The Players Table. Halsey became fast friends with the Euphoria star after they filmed the "Graveyard" music video together. Since Sweeney is producing The Players Table with her company, Fifty-Fifty Films, she saw an opportunity to cast her good friend in the project.
"I had just recently worked with Ash on the music videos together and we just hit it off and she's brilliant," Sweeney shared about Halsey in an interview with Entertainment Tonight. "I mean she is so talented and smart and I am so excited for people to be able to see her on-screen and just the length that she's going to be able to go. And I sent her the book and I was like 'I don't know if you want to act or if this would even be something you're interested in.' And she loved it she called and we had a whole like team meeting and that's how it all happened."
It seems that Halsey managed to manifest some interesting acting projects for herself. We're sure their fans are looking forward to seeing them on the big and small screen.
Source: Read Full Article