Heidi Klum Speaks Out After Criticism of Her Comments On Gabrielle Union's 'America's Got Talent' Firing
Heidi Klum met an onslaught of criticism earlier in the week of Jan. 12 over her comments on Gabrielle Union's controversial exit from America's Got Talent. Some people thought she negated Union's experience in her remarks and didn't hesitate to let the model know their feelings. But Klum insists that she meant no harm, saying in a new statement that she was simply speaking her "truth."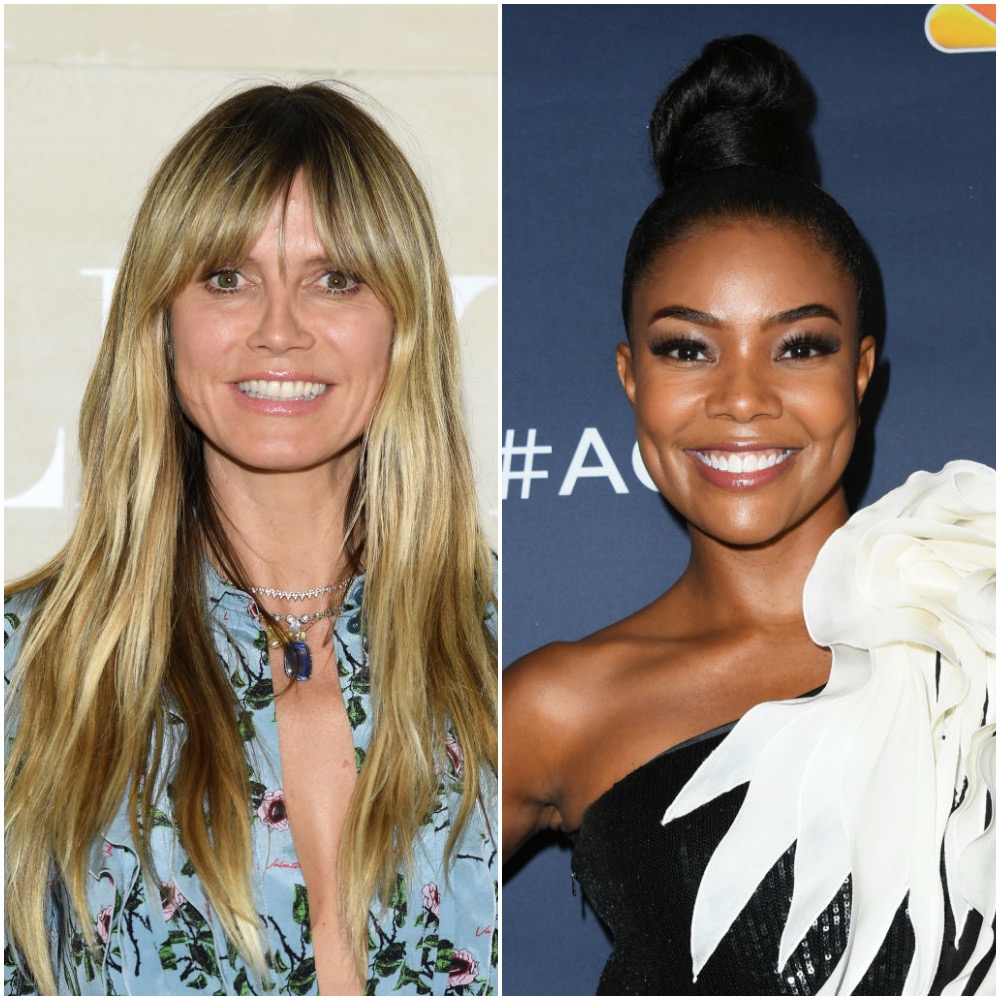 What to know about Gabrielle Union's firing from 'AGT'
On Nov. 22, 2019, multiple outlets reported that Union would not be returning for season 15. She'd had a three-year contract with the show but only appeared on it for one season, which ran from May to September 2019.
The reason behind the sudden exit? According to Variety, Union got fired after speaking out against the "toxic work environment." Sources told the outlet that Union allegedly complained about multiple racist incidents, at least one transphobic comment, and Simon Cowell's rumored habit of smoking indoors, which is a violation of California law. However, she was reportedly ignored, labeled "difficult" and eventually ousted from AGT.
NBC and series producer Fremantle defended themselves in a statement shared with Variety. But as the backlash mounted, NBC launched an investigation into the incident and said it will "put new practices in place if necessary," per The Associated Press.
Heidi Klum comments on Gabrielle Union's firing from 'AGT'
When asked to share her thoughts on the matter at a Television Critics Association panel on Jan. 14, Klum said she couldn't relate.
"I've only had an amazing experience," Klum told reporters (via USA Today). "I can't speak for [Gabrielle]. I didn't experience the same thing. To me, everyone treats you with the utmost respect. I've never seen anything that was weird or hurtful," added Klum, who served as a judge on the show from 2013 to 2018. She began judging the spinoff series AGT: The Champions in January 2020.
After catching wind of Klum's comments, many people took to social media to share their thoughts.
"I am stunned to learn that Heidi Klum, a white model and television host, did not witness or experience any racism while working as a judge on America's Got Talent," one person said sarcastically.
"really? I love you @heidiklum, you are a great talent but that was a dumb thing to say, given the circumstances." another added.
"Ok honey @heidiklum listen…just because it didn't happen to you doesn't mean it didn't happen to @itsgabrielleu," another wrote, adding, "You should have just stayed quiet!"
Others, however, defended Klum, saying that she was truly speaking to her own experience.
Heidi Klum clarifies her comments
On Jan. 17, Klum spoke out and said that she was simply speaking her "truth" and did not mean to negate Union's experience.
"Recently, a reporter asked me to share my thoughts about Gabrielle Union's experiences while working as a judge on America's Got Talent. I told the reporter that I had not experienced similar issues while I was a judge on the show — my experience was a positive one. I can only speak of my own truth, and by no means is that meant to negate or question Gabrielle's truth," Klum told People in a statement.
"I am aware that my experience may not be the same as Gabrielle's. What I can tell you is that I am a fierce advocate for all people, no matter their race, age, religion, gender or sexuality. Everyone should be treated equally and with utmost respect. Personally, I have experienced very hurtful things while being married to a man of color and having three beautiful children with him," added Klum, who was previously married to Seal. "While everyone's challenges are different, I want nothing more than for a just world and for people to be kinder to one another."
Hopefully, if the rumors are true, that will start with AGT.
Source: Read Full Article