How Did Hilary Duff and her Husband Matthew Koma Meet?
Hilary Duff is a pop culture favorite, an actor, singer, and businesswoman who rose to fame in the early 2000s TV series Lizzie McGuire. Following her rise to stardom as a teenager, Duff was able to avoid many of the pitfalls of child stardom, effortlessly transitioning into a prosperous career as a mature actor.
Duff was also able to find love again after her first marriage ended in divorce. These days, Duff just can't say enough good things about Matthew Koma—her husband and biggest supporter.
How Hilary Duff and Matthew Koma met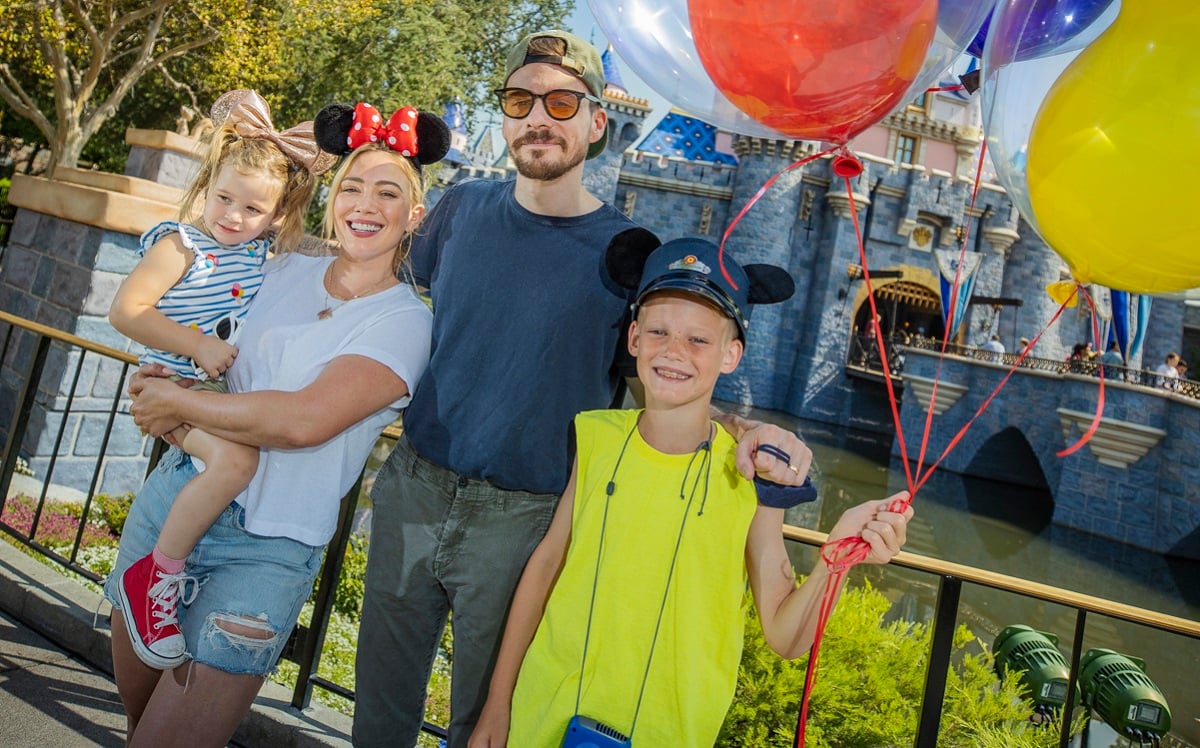 Duff's first marriage was to hockey pro Mike Comrie. The two married in 2010 and stayed together for six years, welcoming a son named Luca before splitting in 2014. Their divorce was finalized in 2016, but Duff and Comrie were able to remain compatible, co-parenting their son without drama.
It was around the time of their divorce that Duff met Koma, a record producer. According to Us Weekly, Duff and Koma hit it off quickly, developing a close bond as they worked on Duff's 2015 album Breathe In. Breathe Out.
Still, the two kept their romance under the radar, hitting the red carpet together for the first time in 2017 and welcoming their first child, a daughter named Banks, in October 2018. In 2019, Duff and Koma tied the knot in a sweet backyard ceremony, one that involved their kids.
Hilary Duff and Matthew Koma work together on music
Duff and Koma welcomed another daughter in March 2021. While taking care of their large, blended family is no doubt a challenge, the two still find time to collaborate on projects, including new music.
In a recent interview with ET Canada, Koma opened up about what it's like to work with Duff. "We released a duet last year or two years ago, a cover song that was super fun," Koma said. "We've been talking a lot about doing music and making a record for her, which would be rad."
Certainly, Duff is still heavily invested in her music career, even noting that her kids love listening to her songs. "I can't get away from it because someone exposed my three-year-old to it," Duff told Cosmopolitan in a January 2022 interview, saying that the toddler has a special affinity for her album Breathe In. Breathe Out. It's likely that in the near future, fans could expect to see new material from Duff and Koma.
Hilary Duff can't say enough nice things about her husband
Their lives might be busy, but Duff and Koma still have nothing but love for each other. Duff never misses an opportunity to praise her husband, and in a February 2022 interview, the singer opened up to Kelly Clarkson about her home life with Koma. "We definitely have a creative household," Duff explained. "He's a writer, obviously. He's a damn good writer…and we don't really fight a lot but when we do, it can get heated."
In a recent interview with The New York Times, Duff raved about her husband and his skills as a father, saying "I love him so much more than I ever thought I could love a person, and it's just grown through us having all these damn children. I'm so happy. I thought I was just going to do it by myself forever." With both of their careers in overdrive at present, Duff and Koma will be busier than ever in the coming months.
Source: Read Full Article