How Many Times Has Shaquille O'Neal Been Married?
Not many basketball players are able to stay relevant after the buzzer has rung for the last time. Shaquille O'Neal isn't one of them. Despite the fact that his last professional game was 10 years ago, he's still a staple of American pop culture. O'Neal acts, represents brands, and has considerable name recognition. O'Neal has been successful in a lot of things, but unfortunately, love hasn't been one of them. That's because the legendary basketball player is currently on the market after his marriage didn't work out, according to Biography. So how many times has Shaquille O'Neal been married, exactly?
How many times has Shaquille O'Neal been married?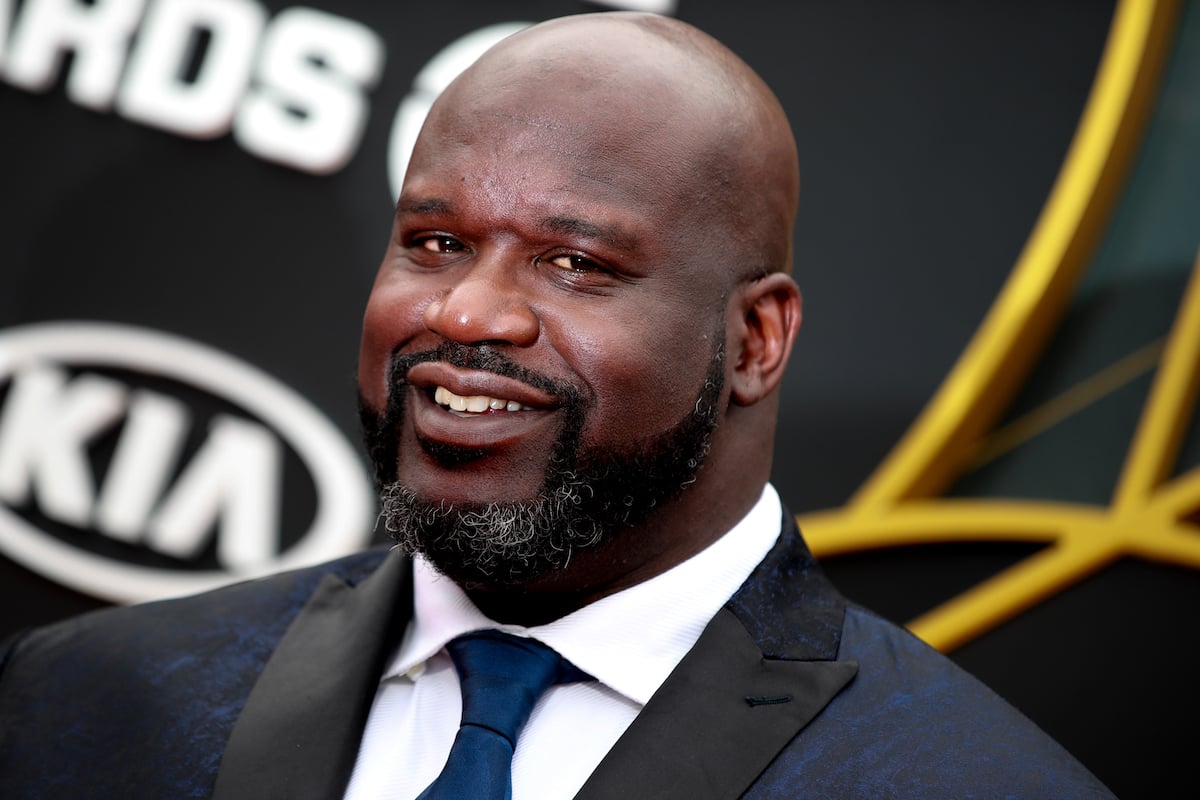 By 1998, O'Neal had already won Olympic gold and scored the biggest contract in NBA history at the time to play for the Lakers. He seemed to be well established, but O'Neal had yet to set down roots in terms of a family.
When O'Neal met Shaunie Nelson, things seemed to fall into place. According to Suggest, the two were engaged after two years of dating, and they married two years after that. O'Neal and Nelson had four children together. Their oldest boy, Shareef, is a budding basketball player like his dad, currently playing for LSU. 
Things began to fall apart for the couple in 2007. They separated, but their bond was strong enough to pull them back together. It didn't last, however. By 2009, things were off for good. The two were officially divorced in 2011, the same year O'Neal retired from the NBA. Nelson produced and starred in Basketball Wives, VH1's hit reality TV series. Based on Instagram comments, the two seem to be on good terms. 
Shaquille O'Neal was on Tinder
Getting back in the dating game after more than 10 years in a relationship can't be easy for anyone. Not even for O'Neal. He has had his fair share of flings since he and Nelson separated, but nothing has been serious enough for a ring yet. The basketball MVP has even tried Tinder, but it didn't work out so well.
O'Neal went on Jimmy Kimmel Live! to talk about his experiences on the popular dating app. He got a promising match, but the girl didn't believe she was talking to the real Shaquille O'Neal. According to O'Neal, "I signed up for Tinder, put in my name, and I tried to make a person meet me. And they didn't believe it was me. I was like, 'It's me; it's Shaq.'" He asked to meet up, but she said no.
Is Shaquille O'Neal single now?
Don't expect to see O'Neal on Tinder right now. He's apparently taken. Since separating from Nelson, he's dated the likes of Nicole 'Hoopz' Alexander, of Flavor of Love fame, and he reportedly even proposed to her. But things were very volatile, and after a public fight (at a children's gymnastics class of all places), the two split in 2012. 
Now, O'Neal has been linked to Annie Ilonzeh. The two are private about their personal lives, and they haven't officially confirmed a relationship. But they were seen together as recently as September 2021. Ilonzeh is an actress, most notably she plays Emily Foster in Chicago Fire. Again, without public comment from either party, it's impossible to know when they got together. Evidence suggests that they may have started dating all the way back in 2019. After some very public relationships, it makes sense that O'Neal wants to keep this one low key. 
Source: Read Full Article