How Old Is Keanu Reeves and Where Is He From?
"Cool breeze over the mountains." That is the meaning of Keanu Reeves' first name. And yet, somehow it seems so fitting. The notoriously private actor has a presence that is gentle, not overpowering. There's an air of confidence, yet humbleness. Just like a cool breeze over the mountains.
Keanu Reeves has been around Hollywood for a while now. But he still maintains that air of mystery. Let's learn a little bit about a man who has so seamlessly seemed to create a longstanding career in Hollywood.
What is Keanu Reeves' best known for?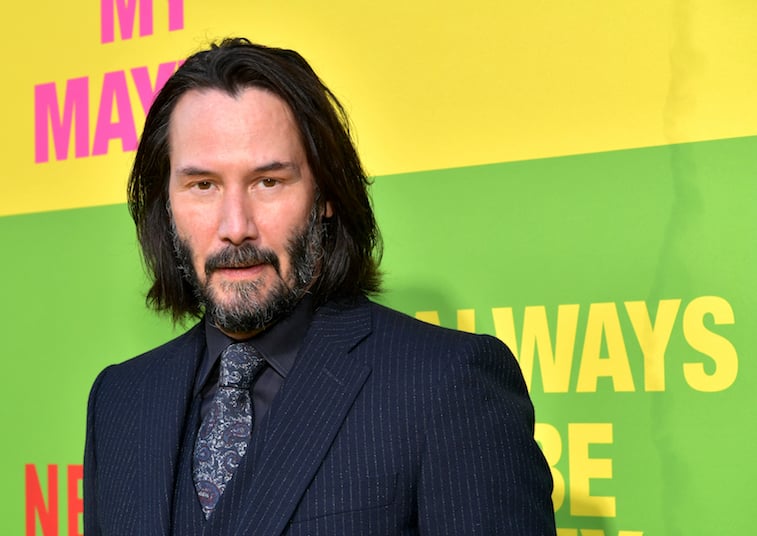 There is no doubt that Reeves' standout genre is action. The actor has appeared in numerous critically acclaimed action movies that viewers just can't seem to get enough of. How do we know that fans keep wanting more? Well, it could have something to do with the fact that many of his most successful movies are part of a successful series.
In 1999, Reeves starred in The Matrix. That was followed up by 2003's Matrix Reloaded and Matrix Revolutions. Then there's John Wick, which released its third installment this year, with a fourth movie rumored to be in the works.
In addition to these successes, Reeves has starred in The Devil's Advocate, The Watcher, and Constantine. He is also widely known for his role opposite Sandra Bullock in the action thriller Speed. The actors most recent credits include Replicas, Always Be My Maybe, and Toy Story 4.
How old is Keanu Reeves?
Reeves landed his first role at 19-years-old when he scored a small part on the TV series Hangin' In. That was in 1984. Reeves is now 54-years-old. Over the years, the actor has had many movies that have connected with audiences, but it turns out that there is one that sticks out to the actor.
When asked, "What is a movie you are really proud of, but wasn't hugely popular and you'd like more people to check out?" the actor responded with the movie A Scanner Darkly.
A Scanner Darkly is an animated adaptation of a Philip K. Dick story. Though the movie didn't get widespread recognition, it stars a couple of other big-name stars, including Robert Downey Jr., Woody Harrelson, and Wynona Ryder.
Where is Reeves from?
The actor was born September 2, 1964, in Beirut, Lebanon. His mother was a showgirl and costume designer and his father was a geologist. After his father left when Reeves was just three-years-old, the future actor and his mother moved around a bit, jumping from Lebanon to Sydney to New York City. When his mother remarried, the family settled down for a while in Toronto, Canada.
Reeves' mother married and divorced twice more and the family continued to move around, although they remained in Canada. This resulted in Reeves attending four different high schools. Ultimately, Reeves chose not to graduate from high school, dropping out at 17-years-old.
By the age of 20, Reeves had obtained a green card, moved to Los Angeles and landed his first acting job in Hollywood.
Is the actor's most exciting role yet to come?
Keanu Reeves has had his share of exciting roles, but there is one that may just top the cake. MCU president Kevin Feige confirmed that Marvel Studios and Reeves have had talks about the actor joining the franchise.
The Marvel Cinematic Universe has lost a few of its top stars in recent years, so there is definitely room to bring Reeves on board. If you ask us, the pairing seems pretty perfect. Reeves is at his best when he is in action-filled movies and we are sure the actor will bring an interesting dynamic to the MCU.
Source: Read Full Article