How This 'X-Men' Star Reacted When Scarlett Johansson Claimed He Spit on Her: 'I'm Kind of Pissed Off'
Scarlett Johansson wasn't afraid to call out one of her co-stars for dropping a loogie on her. Although she asserts it wasn't a big deal, her co-star didn't think that information should've been public knowledge. So the X-Men actor took a minute to clear the air about what happened.
'X-Men Origins' star Liev Schreiber accidentally spit on Scarlett Johansson live on stage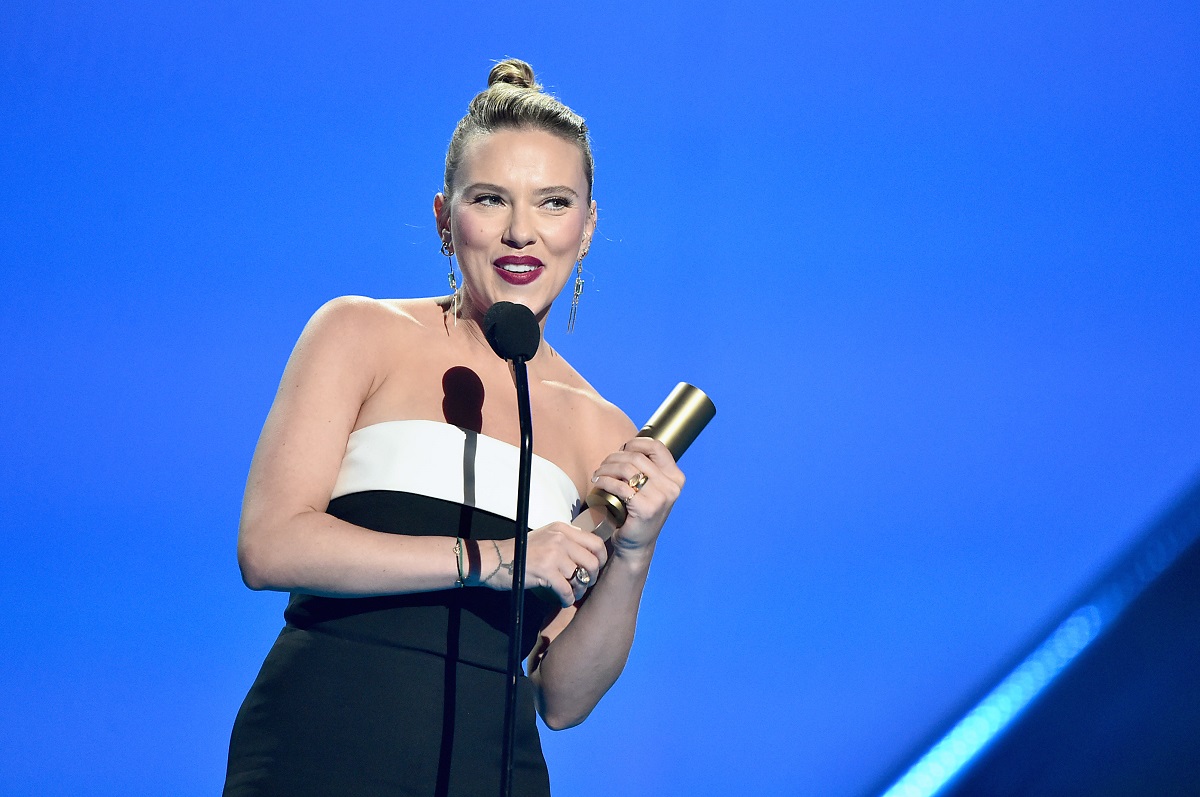 Scarlett Johansson got her feet wet in the world of broadway by starring in the 2011 play A View From The Bridge. It was her first stage play where she acted opposite of Tony award winner Liev Schreiber. Schreiber plays her uncle in the Arthur Miller adaptation.
During a heated argument between the two actors, Johansson disclosed how Schreiber's spit accidentally landed on the Black Widow star's face.
"We're really close to one another and we have these scenes where he's getting really upset and there's a lot of rage," Johansson said according to Female First. "A couple of weeks ago we were doing this scene. He's right here (in my face) and he's screaming at me and all of a sudden – it happened almost in slow motion – I saw it. These pearls of spittle. And then this one asteroid of a loogie (landed on my forehead) made that flicking sound."
But Johansson didn't let that distract her and continued her performance like a professional.
"Any normal person would wipe it away but I felt the show must go on," Johansson said. "He saw it, I saw it. It was awful."
However, Johansson's co-star told a different account of the incident.
How Liev Schreiber reacted to Scarlett Johansson accusing him of spitting on her
Liev Schreiber saw the event differently than his co-star did. The Ray Donovan actor admitted that the incident did occur, but it wasn't as exaggerated as Johansson claimed.
"I'm kind of pissed off to be honest," Schreiber told MTV News, who noted he was joking. "First of all what really happened is sometimes in the course of doing an Arthur Miller play full speed every night your mouth tends to lubricate itself. I can assure you it was nothing more than spittle. Apparently, she said I hocked like an asteroid-sized loogie onto her forehead which is just not true."
Schreiber also took issue with the fact that Johansson went public with a matter he didn't see as a big deal. If the situation called for it, Schreiber hinted that he had his own tea to spill about Johansson.
"If I went around on national television advertising the things she does on stage and in the privacy of her dressing room she wouldn't be so happy about it," Schreiber said. "So I think she ought to think twice before she lays into me."
The moment Liev Schreiber knew Scarlett Johansson was a real actor
Liev Schreiber, who's a veteran at stage plays, was impressed with Johansson during their time together.
"She has tremendous composure and calm," Schreiber told Theater Talk. "I was flipping out at points in this rehearsal, and she was the one who I was looking to for calm. And confidence. She has that in spades."
He also shared a quick story about Johansson that moved him the most about the Marriage Story actor.
"We were doing an interview very early on in rehearsals, and a journalist said to her, 'What about, or what if you get really bad reviews?'" Schreiber recalled. "Scarlett looked at him for a moment and said, 'Well, I guess I'll be bummed out. But I think the thing that would hurt me most of all was that they wouldn't let me do it again.'"
Upon that exchange, Schreiber realized "we had a real actor on our hands."
Source: Read Full Article