Jennifer Coolidge Wins SAG Award for Best Actress and Gives Tearful Speech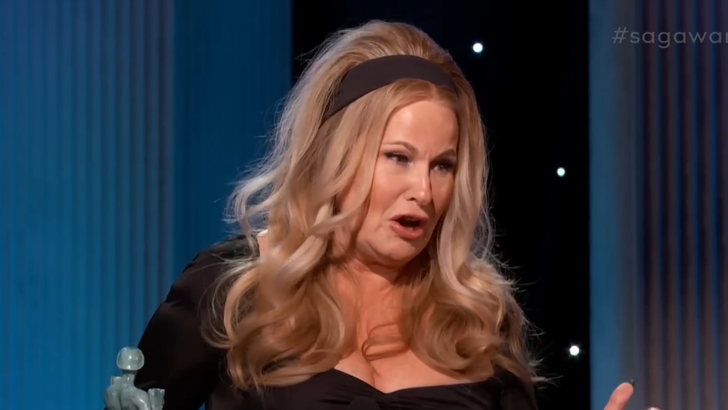 Jennifer Coolidge gave a tearful speech accepting SAG's Outstanding Performance by a Female Actor award for "White Lotus," confessing a lie her otherwise honest father once told was the inspiration for her career.
JC is collecting more hardware than ACE this year, and each time she wins she gives a memorable speech, and this was no exception.
The 61-year-old explained how her parents were honest to a fault … she was sobbing so hard, it was hard to know where the story was going. But she explained her dad told a lie that proved to be life-changing for her.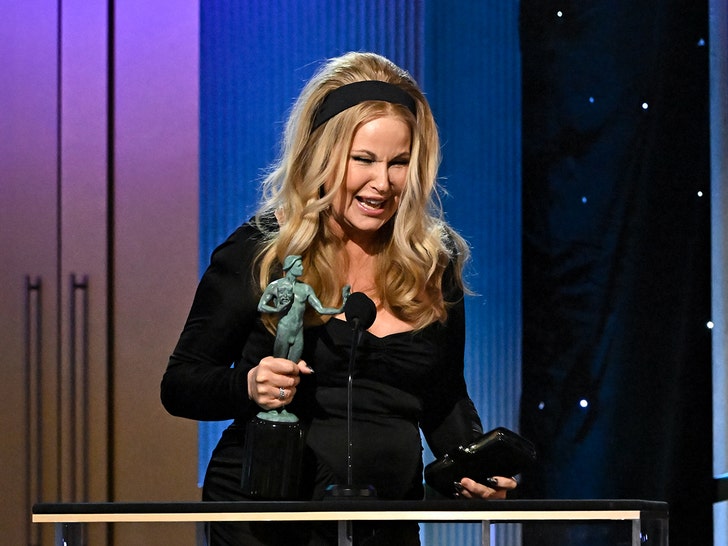 It was simple … telling the school principal she was ill when she was not. The purpose … her dad wanted Jen to experience the Charlie Chaplin film festival, and, as she said, "I swear to God, seeing Charlie Chaplin for the first time, and having that experience – it's my love of film, it's my love of actors, all of that came from my first grade."
She knows how to work the crowd, for sure.
Source: Read Full Article