Joe Burrow Smokes Cigar After LSU Win, Odell Beckham Rages In Locker Room!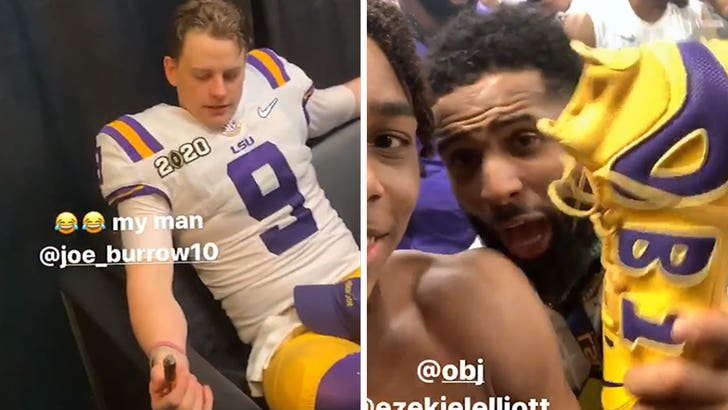 How'd Joe Burrow celebrate the greatest college football season ever by a QB?!?!
BY SMOKING A FAT STOGIE AND RAGING WITH ODELL BECKHAM JR., BABY!!!
LSU pounded Clemson to cap off a 15-0 year Monday night at the Superdome in New Orleans … and the party afterward was pretty legendary — with Burrow rippin' puffs of a cigar and Odell dancing his face off in the locker room.
In fact, the party got so intense … reportedly police officers had to tell Tiger players to stop smoking indoors — even threatening arrests!!!
But, not even that warning could slow down the Bayou bash … 'cause in the middle of all kinds of cigar smoke in LSU's locker room, there was a dance battle!!
There's more — OBJ whipped out a stack of cash right on the Superdome field … and hooked up star WR's Justin Jefferson and Jontre Kirklin with some dough.
Video of the scene is pretty hilarious … future first-round pick Grant Delpit went off!!
Of course, there was plenty of reason to party … the Tigers played an awesome game against Clemson, winning 42-25.
Burrow was named MVP … and deservedly so, he threw for 463 yards and 5 touchdowns, and added 58 rushing yards and a rushing TD as well.
LSU fans celebrated the win hard too … turning Bourbon Street into their own personal playground — spilling in and out of the bars all night long!!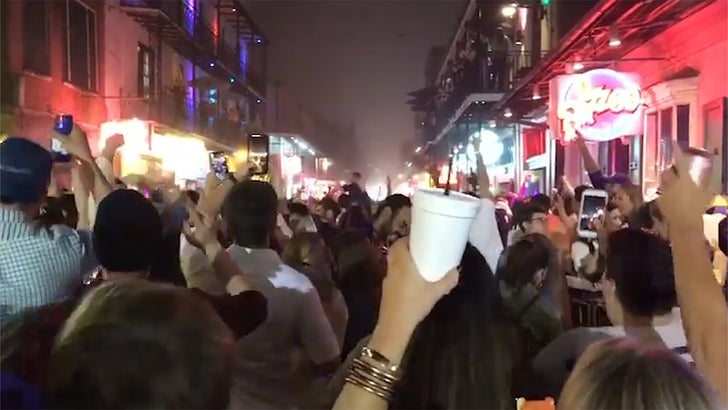 Tons of NFL stars showed up for the game … but the funniest moment came when Buckeye legend Ezekiel Elliott was spotted in LSU's locker room after the game — 'cause the Tigers were giving him the business!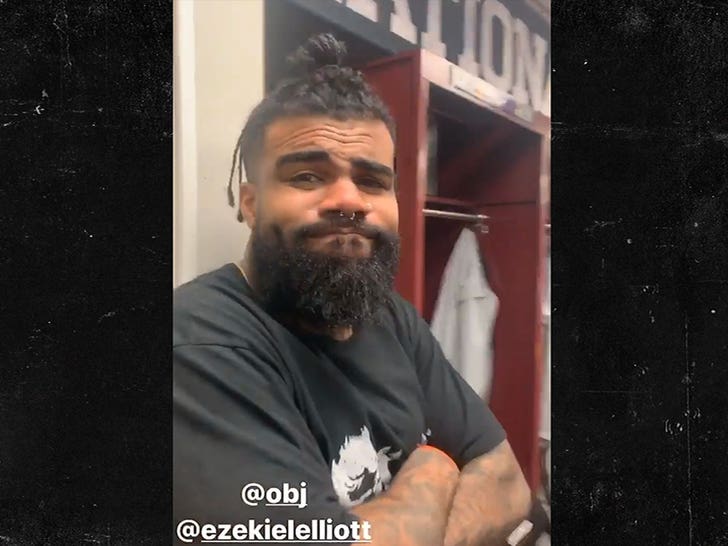 SAVAGE!!!
Source: Read Full Article