Jonathan Majors was surprised on Tamron Hall by his college drama professor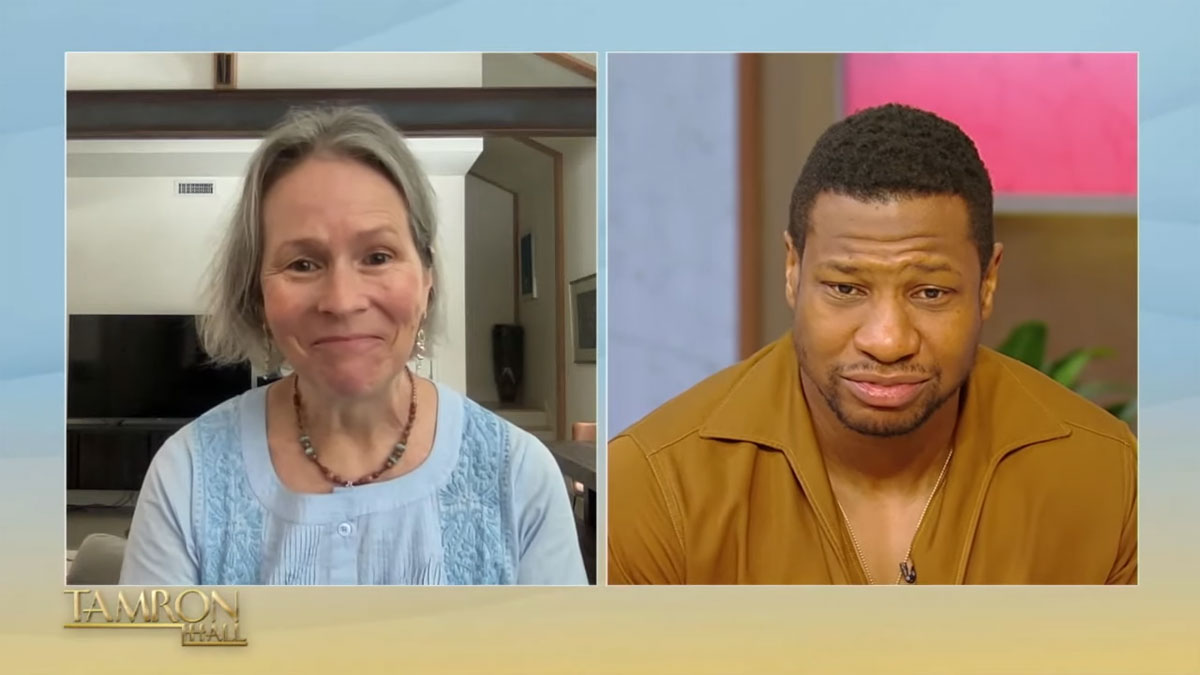 Creed III had a big opener last weekend, pulling in more than $100 million globally. It opened bigger than either of the first two films, which bodes well for the stars, like Jonathan Majors, and Michael B. Jordan as a director. The same day the movie premiered, Jonathan appeared on the Tamron Hall Show and got a really nice surprise. His drama professor from University of North Carolina taped a nice message for him and then joined the show for a live video call.
Jonathan Majors was recently surprised with a virtual visit from one of his college instructors, and the tears came rolling in.

During an appearance on the "Tamron Hall Show" on Friday, the "Creed III" actor received a video call from his former drama instructor Ashley Gates Jansen, who taught him in his freshman year at the University of North Carolina School of the Arts.

"He came to the school with a passion, devotion and an intensity like I've never seen before," Jansen said in a pre-recorded tape. She added, "Jonathan is a warrior, and he is a poet."

Jansen then appeared in the segment for a live video call with the actor. She congratulated Majors for the premiere of "Creed III," which hit theaters on Friday.

"I am so proud of you," she said before adding, "It is such a dream for me, a dream come true, watching your dreams come true."

"I love you," Majors responded while tearing up. "I'm happy to see you."

He then said, "Thank you for doing this. I appreciate it. You OK? Everybody all right?"

After graduating from the University of North Carolina School of the Arts, Majors later received his master's degree from Yale School of Drama in 2016.

Majors stars in several films this year, including "Ant-Man and the Wasp: Quantumania" and "Creed III."

In "Creed III," Majors plays antagonist Damian, who's pit against Adonis Creed, played by Michael B. Jordan. Jordan makes his directorial debut in the film.
[From HuffPost.com]
Aw, this is definitely the feel good story of the week. While I'm sure the international recognition Jonathan is receiving is nice, I imagine it's more satisfying and heartwarming to get a message like this from someone who knew you when. Praise from randos after you hit it big is probably not as significant as hearing it from someone who actually had an impact on you. I also didn't realize he'd gone to UNC. Yale is, of course, name-checked a lot more, but obviously UNC was a very formative experience for Jonathan and the conversation with his professor reflects that. This is so sweet! I haven't seen Creed III yet, but I'm looking forward to it.
Also, Jonathan and MBJ were caught on camera checking out Pay or Wait reporter Sharronda Williams as she walked away after an interview. They would have been subtle if not for the cameras and it's a pretty gif-able moment. They look so cute in their matching moto jackets and honestly, the clip made me wish I still worked in journalism. That could have been me!
— MS.SHELBY®️ (@_the_realp) March 2, 2023
Embed from Getty Images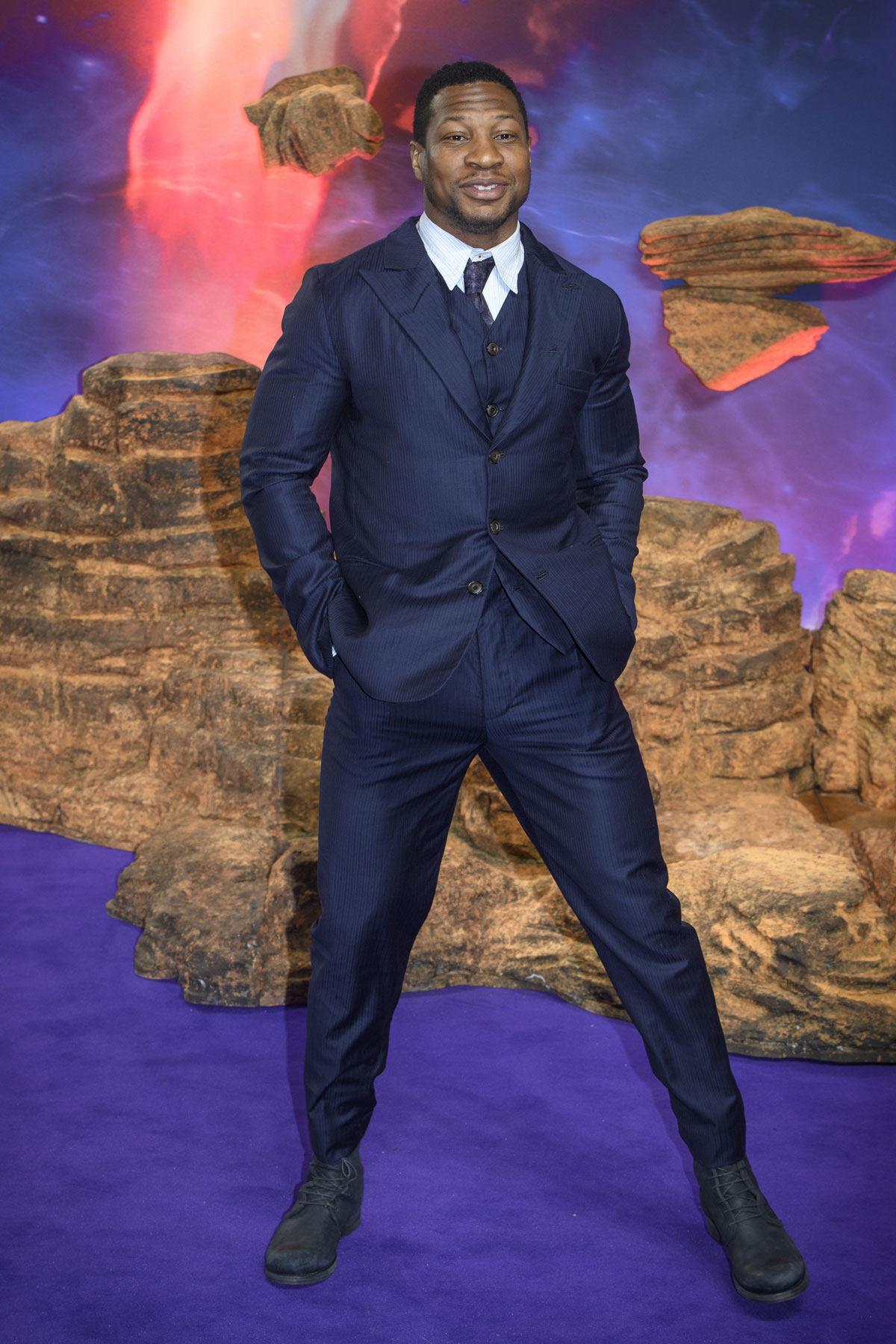 Embed from Getty Images
Photos credit: Jeffrey Mayer/Avalon, Tina Korhonen/Avalon, James Shaw Avalon and Getty
Source: Read Full Article