Keke Palmer Reflects on 'Hustlers' and Reveals Why She'll Never Talk About Her Dating Life
I will pay you cold hard cash money if you can find one person who had a bigger year than Keke Palmer. Spoiler: It's impossible, so please don't waste your time. From being placed on one of Time's most important lists for rising stars, to starring in one of the biggest blockbusters this year, to originating the only meme that matters, Keke is forever hustling.
Here, she talks to Cosmopolitan about why she still doesn't fully get the "sorry to this man" obsession, the hardest part about Hustlers, her new partnership with Olay Body, and why she'll never reveal who she's dating.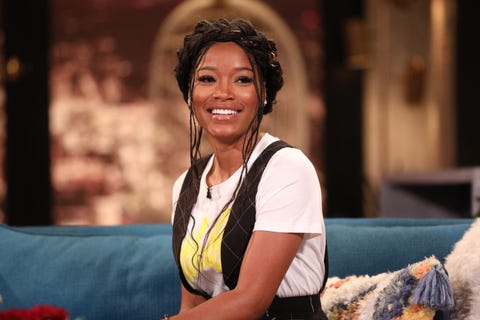 Cosmopolitan: We can't talk about your 2019 without mentioning Hustlers. Awards season is coming up, and the movie and your costar Jennifer Lopez are getting a lot of buzz. What are you looking forward to the most as the ceremonies begin?
I was just with my cast at the Gotham Awards and it was just so cool because this is the fun part, like, the hard part is over. Even though you love the performance and acting is fun and doing the movie is great, it's like the difficult part is putting it together. And boom, we're done. We did it. It's out, and we give it to the world. The fun part is if you get nominated—or even if you don't get nominated or if you lose—you go and you just enjoy and celebrate this piece of art that you put together.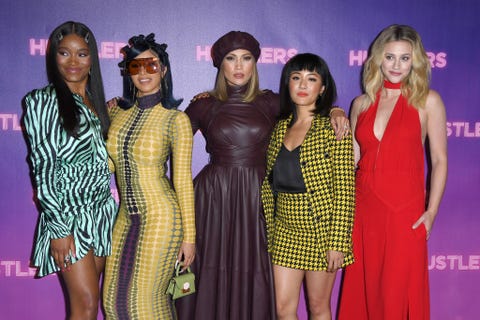 What's it been like trying to juggle multiple projects while working on your daytime show with Michael Strahan and Sara Haines?
Keke: It's a different type of timetable, so it made me more conscious about how I want to split my time between my different careers. I always had to be careful of that just in general because I do so many different things. I have to be really specific on what I'm going to give my time to.
It's a very inspiring situation for me creatively to try different things, so it really allows me to have an even bigger platform to showcase some of the stuff that I do on my Instagram page and then also have fun with Michael and Sara.
And I haven't had to pass up any projects because of the show, thank god. We work together, we make things happen. They work as much as I do in all different types of avenues, so it works out really well.
There doesn't seem to be an end to the "sorry to this man" craze. You even made merch for it!
It's so funny to me because sometimes people laugh at things that weren't meant to be funny, and sometimes people laugh at stuff you do mean to be funny. I was absolutely, genuinely being myself and saying, "sorry to this man." I was laughing with my mom a little while ago about how I sound so much like my older sister when I said that. It's the Palmer vibe, I guess.

With all the attention you've gotten over the past year, fans are interested in your personal life now more than ever. Despite the constant questions and seeing other celebrities be so public about their love lives, you've stood firm in your decision to not share that with everyone. What made you want to go your own route instead?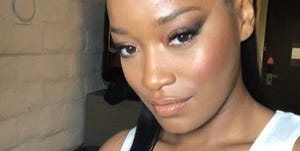 To me, it just really doesn't have anything to do with what I'm trying to be about. For me, it's about my art, what I'm going to give you, what I want to represent as an artist. If someone wants to create buzz about who they're surrounded with…That has nothing to do with what I create. It just undercuts the focus on the work that I put out.
How does it feel to have earned all this success this year and receive honors like being placed on the Time 100 Next list?
This year has been…I've been given the opportunity to entertain and have that be a part of my life, my career, my life's work. I'm so thankful because I really enjoy what I do, and I've never really thought anyone would recognize me in this particular way. But when it happens, you know, it really happens.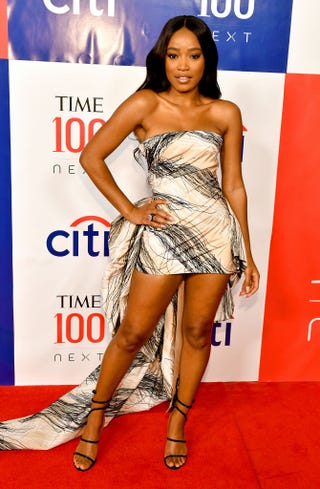 All that said, you recently opened up on Instagram and said the upcoming holidays made you feel "somber." Can you share a little more about what you meant?
Yeah, I think when you get older, the things you want and the the things that you expect are a lot different. Like, you know, you might have expectations of, 'Oh, I wanted this to happen this year.' Or at our age, we're thinking about family or kids or what I'm doing with my career.
I think that as we get older, it's good to not shame ourselves about that. I think more of us feel that way than we think. Whatever it is, expectations change as we get older and it's not about feeling bad about it. The depth your life develops so much more. I don't know if somber was the right word, but I have more of that reflective feeling that you don't really feel as a kid. The holidays are a time to embrace your family and the people who love and support you.
What's up next for you and your partnership with Olay Body?
For Christmas, I'm going to my sister's house and I'm gonna be around family and friends. And I'm looking forward to continuing to work with Olay Body in the future. This year I also walked in my first fashion show at the Christian Cowan runway show, and that's when I did the 14-Day Transformation with the Olay Ultra-Moisture Body Wash and fell in love with the product. That was when I figured out how I was going to survive dry skin this winter, so I would love to continue this partnership with Olay Body.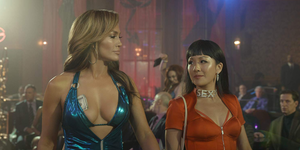 Source: Read Full Article