Kim Kardashian & Kanye West's Vow Renewal Revealed! Inside Their Super Romantic 5th Anniversary Celebration
Kim Kardashian and Kanye West had a lot to celebrate on Sunday's all-new Keeping Up With the Kardashians.
As fans surely recall, the Wests hit a milestone in their relationship back in May 2019. Specifically, it was the A-list couple's fifth wedding anniversary.
While we knew that Kim and Kanye commemorated their anniversary with a low-key dinner, the KUWTK cameras revealed that the superstar duo also celebrated with a vow renewal. This explains why the Kardashian-West matriarch felt inspired to share behind-the-scenes pics from the 2014 Florence-based ceremony on social media.
"On my five-year anniversary, I'm launching a bridal collection," Kim told sister Khloe Kardashian over FaceTime. "But, I was thinking, 'Oh my god! We have to do a vow renewal.'"
In fact, Kardashian wanted this special ceremony to be a surprise at the house for the "Famous" rapper.
"I just want to plan something special and take charge of this. So, I thought let's just do something fun and sweet in our backyard and just make more of a memory," the KKW Beauty boss noted in a confessional. "Yeah, I mean, five years and infinity to go."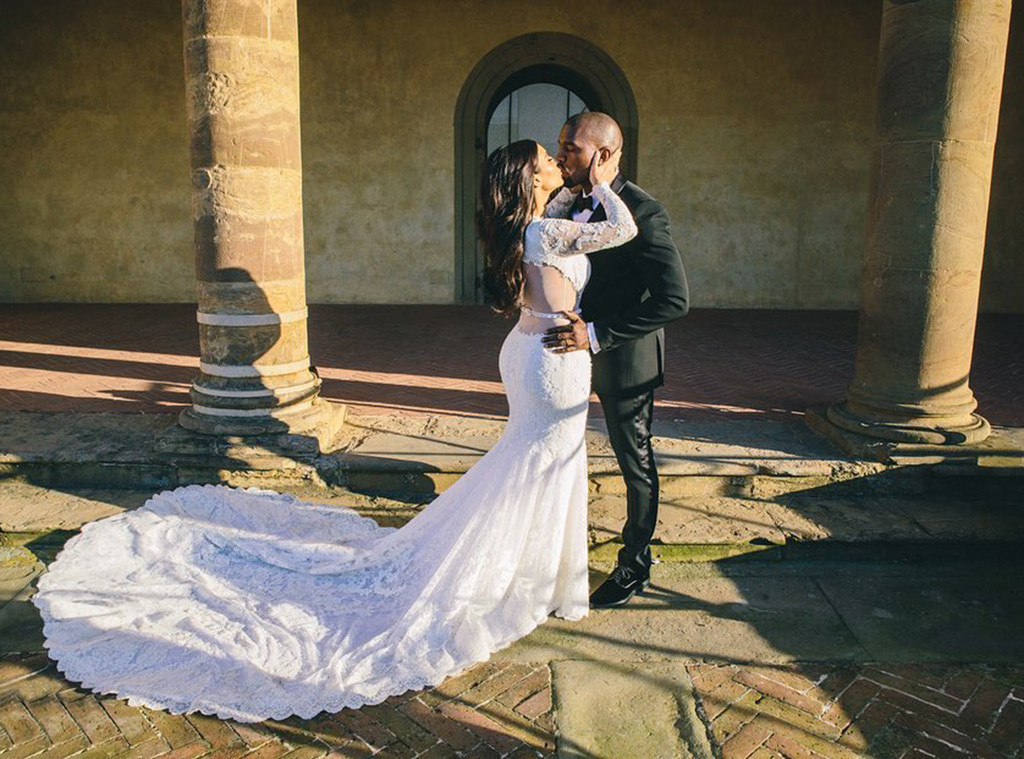 Nabil Elderkin
However, Kim's plan almost got derailed as Kanye had his own agenda for their milestone anniversary. Apparently, North West's mom walked in as her husband was meeting with a new party planner.
"Did you tell him that you were doing anything?" the Good American mogul asked during another phone call.
"No!" a conflicted Kim responded.
Since Kim was "so excited" to plan a surprise vow renewal, she felt confused over how to proceed next.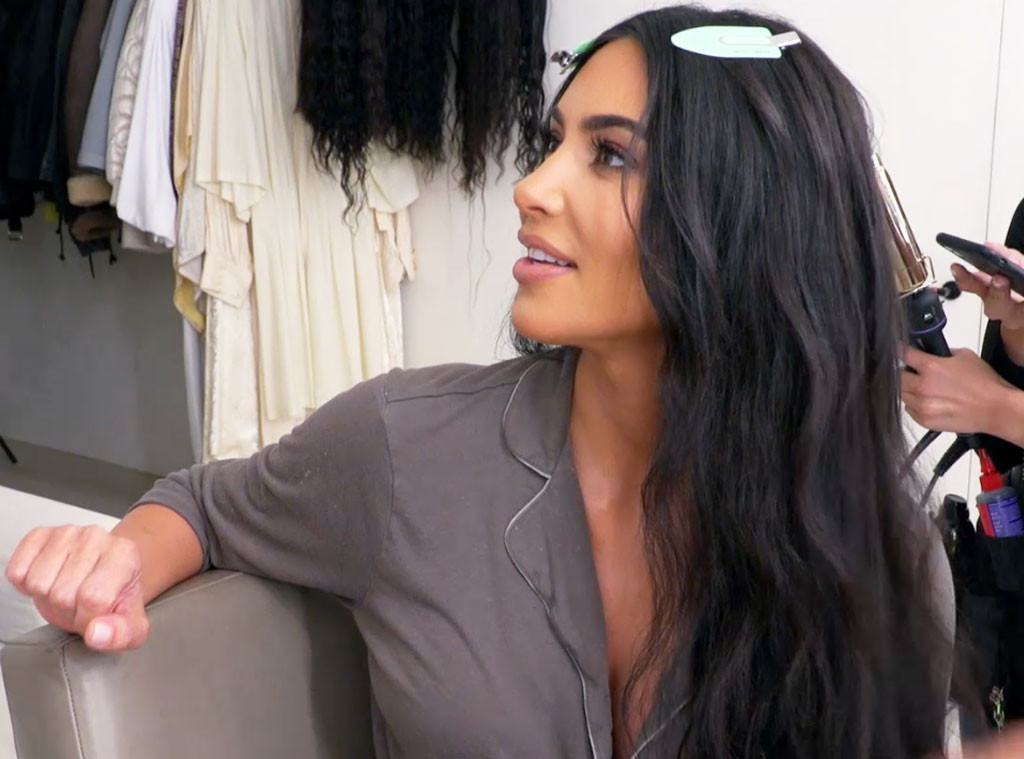 E!
"I, at first, was gonna keep it a full surprise and then I heard he was trying to plan something," the mother of four relayed. "Everyone was kind of being really weird. And I was like, 'Well, guys, if he's trying to plan something and I'm trying to plan something? Someone has to say something and we'll just do it together.'"
Yet, Kim still had one surprise up her sleeve as she wrote her own vows, something she didn't do at the original nuptials.
"Kanye always talks about how, at our wedding, we had really traditional vows," Kim admitted to the KUWTK camera. "Then, I'm sure he thought we should write our own vows. But, at that time in front of all those people, I didn't even think I could get it together to say original vows."
Pastor Wilkerson wasn't the only special guest at the ceremony as Kim and Kanye's youngest Psalm West was also in attendance. The baby boy was born in early May via a surrogate.
"I think it's so special that all four of our kids are here," Kim reflected. "I tried to get all of our wedding party out. It'll just be really sweet and I'm excited everyone is coming over."
Understandably, in an attempt to keep the renewal private and personal, Kim and Kanye didn't film their vows. Although, Kim teased what she would say while practicing with son Saint West.
"You are my husband. You are my best friend. My biggest believer and my one true love," Kim practiced ahead of the new nuptials.
See everything that went down on this week's episode, including how Kanye almost missed Psalm's birth as he wasn't answering his phone, in the recap video above!
Watch a brand new episode of Keeping Up With the Kardashians Sunday at 9 p.m., only on E!
Source: Read Full Article