Kim Kardashian Says She Cut a Joke About Khloé Kardashian and Tristan Thompson From 'SNL' Monologue: 'I Could've Maybe Gone Further'
It was hard to believe that Kim Kardashian had never hosted Saturday Night Live when she took the stage on Oct. 9, 2021. The reality television star, entrepreneur, and aspiring attorney looked completely at ease as she nailed her opening monologue. Recently, Kim Kardashian opened up about her SNL experience, revealing there was one joke that she decided not to tell about Khloé Kardashian and Tristan Thompson. Keep reading to learn more about what she said.
Kardashian roasted her family during her 'SNL' monologue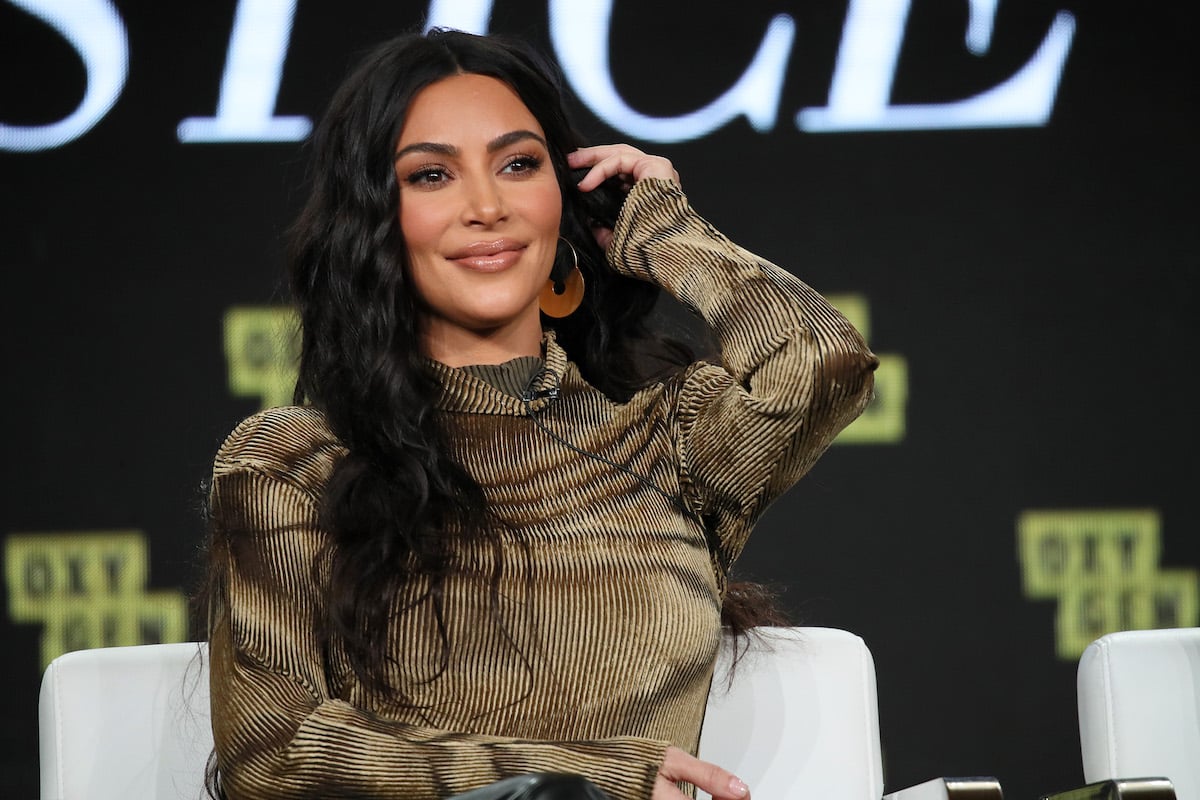 While on a photo shoot in New York, Kardashian interviewed with i-D Magazine. She told the publication she had been asked to host SNL in the past but hadn't felt ready.
"I was like, 'Oh my God, I can't do it. I can't do it. I don't have it in me.' This time felt like the right time," Kardashian explained. "And once I commit, I commit. I actually wasn't nervous at all. I had such a good time."
But don't worry, Kar-Jenner fans; Kim got permission from her family members to roast them. In fact, they encouraged her to really go for it.
"Everyone was really easy and game for me to do whatever I wanted," she told i-D Magazine. "Although I had a really funny joke about Tristan and Khloe that I took out — I could've maybe gone further."
Now we're all left dying to know what the joke was. It's no secret that Khloé Kardashian has a history of breaking up and making up with NBA star Tristan Thompson. Perhaps Kim Kardashian will reveal one day the joke that was cut from her SNL monologue.
Her 'SNL' gig sparked a romance with Pete Davidson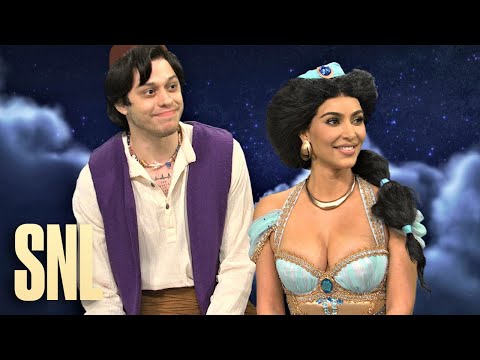 SNL's Pete Davidson and Kardashian are officially an item. They met while preparing for the October show and hit it off immediately.
"They exchanged numbers and Pete asked if Kim would like to hang out sometime, which she agreed to straight away," a source told Us Weekly in November. The pair even shared a kiss during an SNL skit when Davidson, as Aladdin, worried that Kardashian as Princess Jasmine would be too much woman for him.
Despite her protests, an insecure Aladdin asked Genie, played by Bowen Yang, to make him well-endowed. "Wow that is better," said Jasmine when the wish was granted, "even if it is the wrong color."
Since the show, Davidson and Kardashian have been seen in public holding hands. A source in the know told CNN in November that, "They are just getting to know each other, not serious. This is her first time seeing someone [since filing for divorce], so she's taking it extra slow."
Source: Read Full Article