Kim Vs. Kourtney 'KUWTK' Feud Reaches Boiling Point: 'Kourtney Just Got Caught In The Crazie
There's SO much KUWTK drama flying around right now — and the cast just keeps on getting smaller and smaller!
Our earlier reporting on the subject last week led us to believe Sunday night's episode of Keeping Up with the Kardashians was going to be seriously dramatic, but now that we've seen it… wow. Just, WOW!
The controversy started up almost immediately as yesterday's ep hit the air on E!, with Kourtney Kardashian showing up to film with a hickey, but refusing to talk about who might have left the mark. (Uhhhh, we have an idea about that!)
The refusal to dish enraged Kim Kardashian West and Khloé Kardashian, the former of whom explained her frustrations in a confessional, saying (below):
"Kourtney spends a lot of time off camera. She won't talk about her relationship, but you'll see paparazzi photos of her and her guy that I can't say his name on the show because Kourtney doesn't want to. I'll see things or read about it online and wonder like, did this really happen? Is she talking to this person? And realize that it's true, but she's so secretive with us that she won't even tell us."
Fair point, especially considering the business model that's made their show so successful in the first place, ya know?!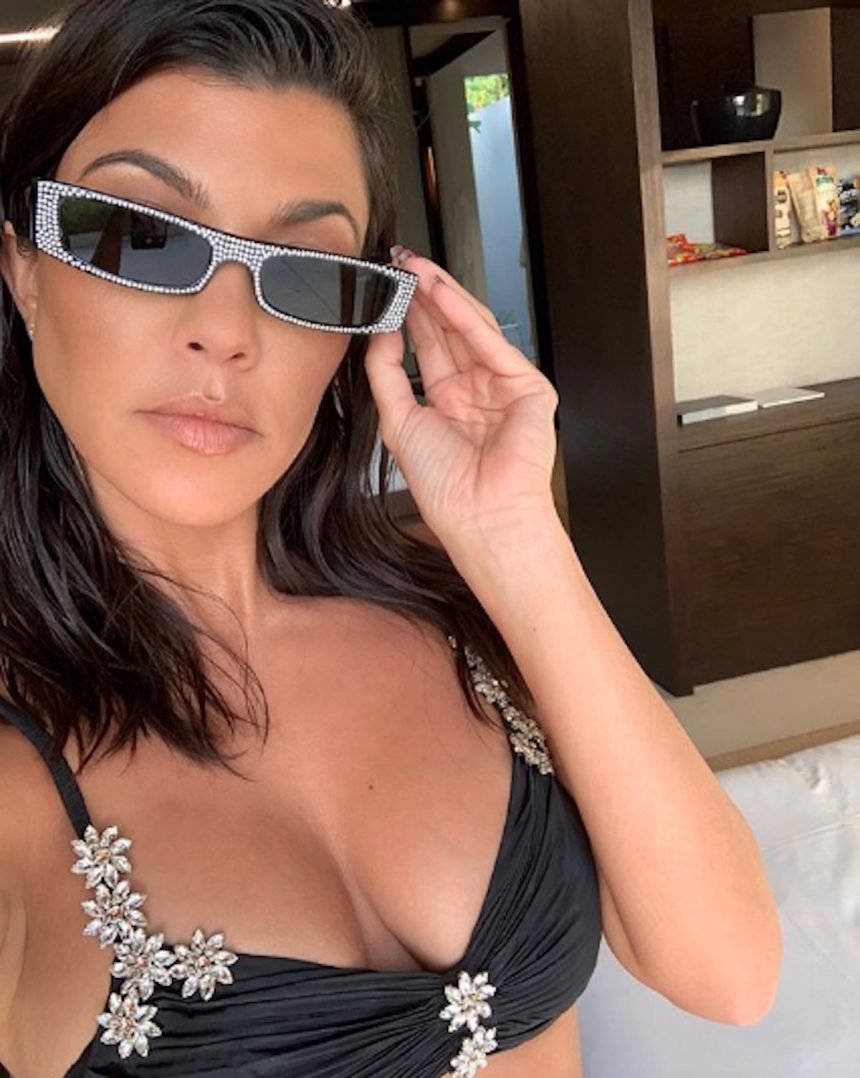 Still, Kourtney wasn't feeling Kim's anger and didn't understand why it was such a big deal she wouldn't dish about her romantic life. In her own confessional, the 40-year-old momma of three said:
"My sisters are pretty nosy when it comes to anything in my life. I try to keep certain things private. I don't like to share about dating. I don't know if they are bored in their own lives and they want to live through my wild dating life that they think is going on. Come on guys, get it together."
Get it together, indeed!
Still, Kourt did herself in later in the episode, when she declined a phone call from Kim and Khloé, using her kids as an excuse — while her kids were actually at the latter's house. Oops!
That lie enraged the Good American founder, who yelled (below):
"I cannot believe Kourtney just got caught in the craziest lie! You're telling me that you're with your kids, but your kids are at my place. Liar!"
Not a great look, girl!
'We Have A Proposal For You…'
Things only get worse when the three sisters receive a folder full of fan feedback about the show. "There is a perception that she hides a lot of her life from the cameras," one of the notes read about Kourtney's storylines on the ever-popular reality TV juggernaut, with other notes calling her out for having "boring" and "small" stories within the series.
Further frustrated by the follower's appeals, True Thompson's momma and Kanye West's wife collectively hatch a plan, calling the Poosh founder and dropped the 'F' word on her — completely out of the blue!
"We have a proposal for you," Kim says straight away in the phone call. "It starts with an 'F' and ends with a 'D.'"
Yikes!!!!!
Kourtney tersely replied "I'm down" before hanging up on the girls, refusing to film from then on after texting Khloé how she felt "disrespected" by the whole situation. Well, yeah, understandably so!
Still frustrated, Lamar Odom's ex tracks down momager Kris Jenner to propose pulling the plug on Kourt's reality TV involvement. The single mom passionately made her case to Jenner (below):
"It's really bothersome to Kim and I that we bust our a** and we film all the time, we're open, we don't have a ton of boundaries in our opinion — not in comparison to Kourtney, who doesn't give us anything. They get all my cheating stuff that I wish would go away, that I'm stripped in the blogs for being the most pathetic human being because all they talk about is what a loser I am. Is it my job? Sure, I take one for the family team. As our manager, you should want this show to be successful, you should talk to Kourtney say, 'Okay Kourtney if you're not willing to bring any thing to the table then you're done.'"
Again, it's not a bad point… but it just wasn't something Kourtney was going to back down on, either.
The Poosh head also dished to Jenner, sharing her own case for not sharing much of her storyline recently — and explaining how tough it was to watch her breakup with Scott Disick go down on camera over the course of so many years. The big sis made her case (below):
"I shared everything from my relationship with Scott. Everything. To where all these people were involved in my relationship and it was horrible for our relationship. I, of course, am grateful for all the years of filming our show, but I've spent so many years on camera and I'm just in a different headspace. It just was a lot of pressure on everyday life and I've just outgrown that. The private moments are so special and I just need more of them."
Eventually, Kris calls a family meeting to discuss everything that's been going on here — but even that doesn't go as planned.
Kourtney refuses again to share more than she already has, and the girls once again find themselves in a stalemate, with no clear end in sight.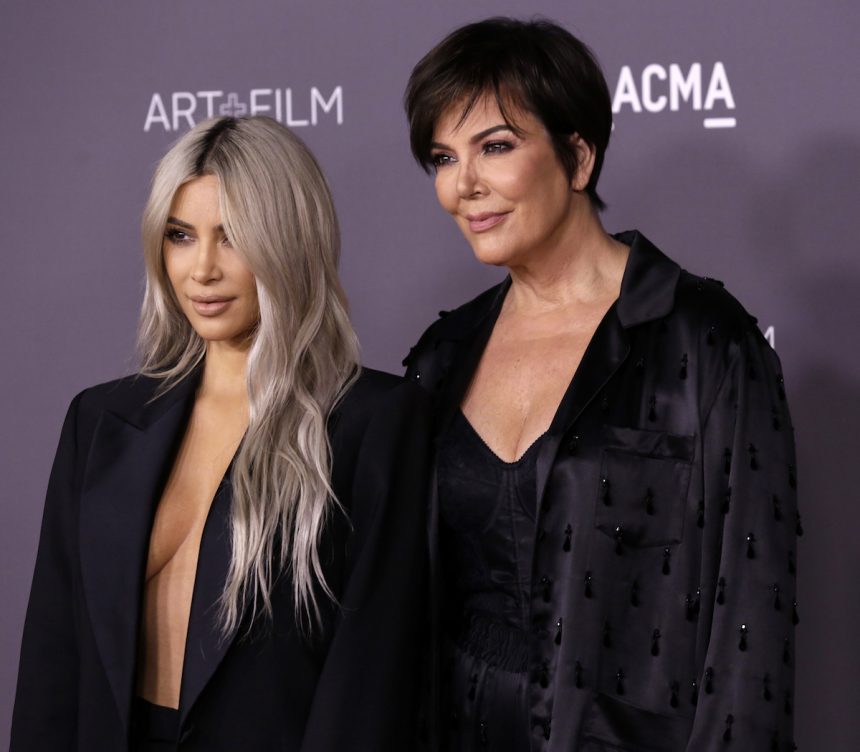 Kim cryptically ends the episode on a low note, clearly frustrated by the lack of progress in either getting Kourt to open up, or getting her to leave the show altogether. The 38-year-old summed it all up (below):
"I am 100 percent in support of Kourtney following her dreams and not being on the show If that's what she wants to do. But are we just going to be in limbo? It just doesn't make sense, especially if she's not willing to share anything about her personal life on camera. I'm really into everything being fair and I don't feel like this is fair, and I don't see how it can go on like this."
Well then.
What do U think, Perezcious readers? The KarJenner clan is seriously caught between a rock and a hard place with Kourt on the outs and the other sisters so frustrated. Of course, we know how this ended, but sound OFF with all your opinions in the comments (below)…
Related Posts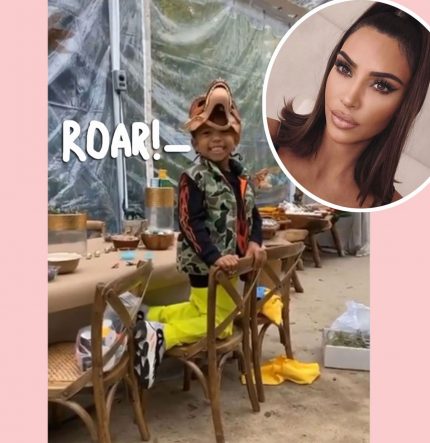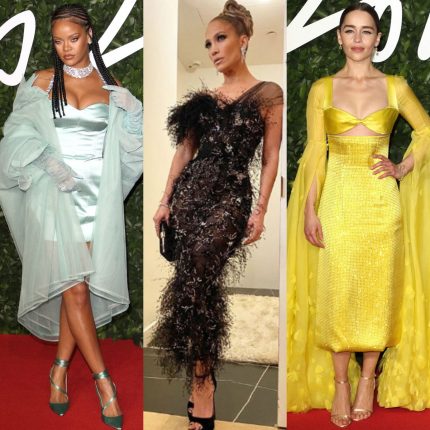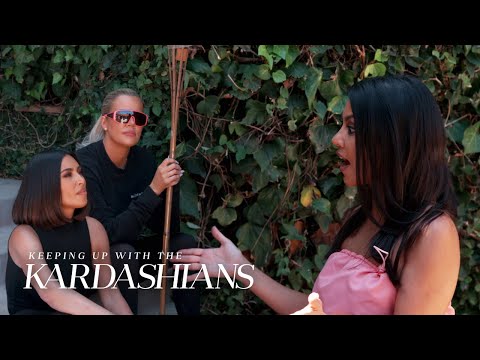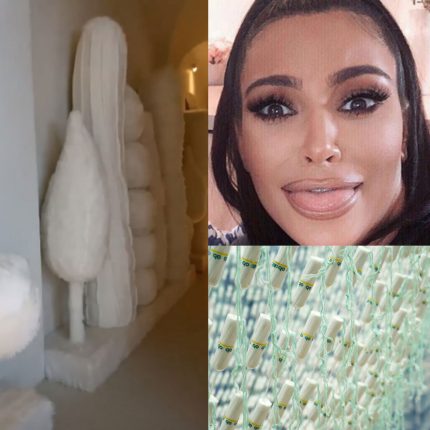 Source: Read Full Article