Kourtney Kardashian Didn't Wear a Wedding Dress to Marry Travis Barker
Hi! Hello! Kourtney Kardashian and Travis Barker are officially married! You probs know that by now, but there are still lots of details to untangle about this union.
Here's the scoop so far: The wedding took place early Monday morning at 1:45 a.m.—aka right after Kourtney and Travis left the Grammy Awards—at the One Love Wedding Chapel, according to People. Did Kourtney wear a wedding dress? Turns out no; People says Kravis didn't pit stop to buy traditional wedding garb and instead chose to straight-up marry in the 'fits they wore to the Grammys. Who needs to change when you're already wearing Et Ochs and Givenchy???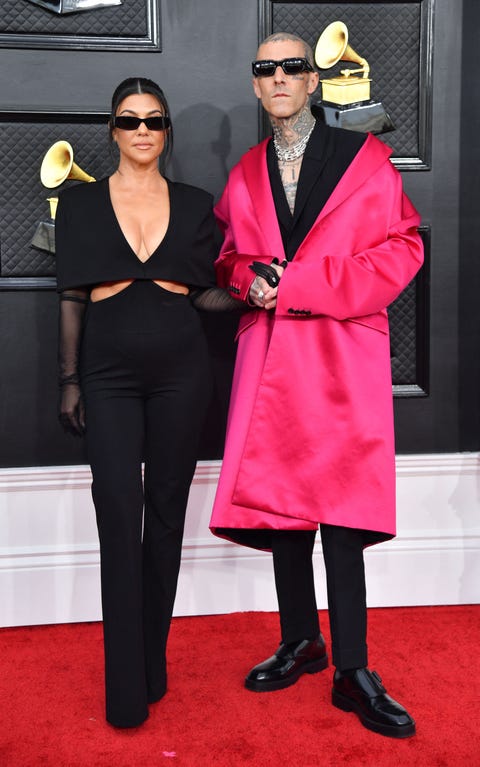 Of course, what's a Vegas wedding without an Elvis impersonator to officiate? Literally nothing, and Kourt and Travis know this. "They paid and they requested Elvis Presley—that was mandatory," said One Love Wedding Chapel owner Marty Frierson to People, who also mentioned that he didn't know the couple inquiring was Kravis until they arrived. "I called back 5 minutes later and was like, I got an Elvis, and there they were."
No video was allowed in the half hour ceremony, but apparently the couple "showed a lot of love and had a lot of fun," said Marty. "They came, got married, tossed the bouquet in the driveway, and danced to Elvis."
And that's how it's done, kids!
Source: Read Full Article