McKayla Maroney Has Something To Say About Simone Biles G.O.A.T. Status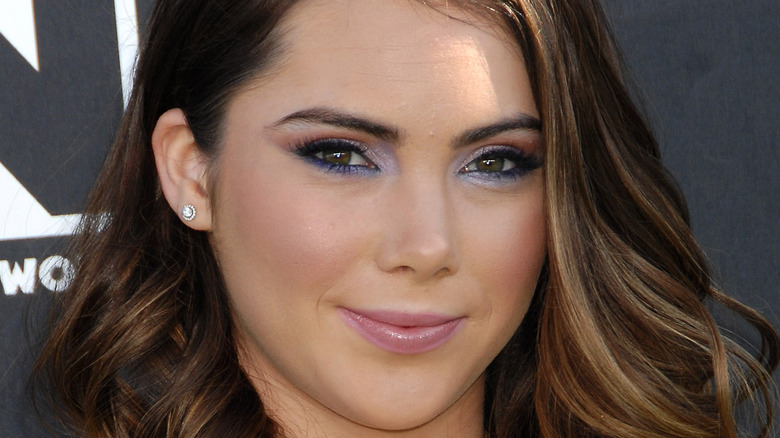 McKayla Maroney is one of the most prominent gymnasts in the world. The 25-year-old is best known for competing with Team USA at the 2012 Olympics (via USA Today). Maroney helped the "Fierce Five" take home the gold and continued to wow the world with her impressive talents for the next few years. Before retiring from the sport in 2016, Maroney had the opportunity to compete with legendary gymnast Simone Biles, who recently made headlines for her shocking turnout at the Tokyo Olympics.
Despite the world's expectations that Biles would take home five medals at the games, the athlete was forced to drop out of the women's all-around competition and only competed on the balance beam final for Team USA (via USA Today). Though the gymnast lost the opportunity to defend her gold medals, she took home the bronze on the balance beam and helped the American women earn the silver medal. While Biles' showing at the game, may have left many people questioning whether she really is the greatest gymnast of all time, her fellow Olympian Maroney has a strong opinion of her own.
McKayla Maroney believes Simone Biles can do anything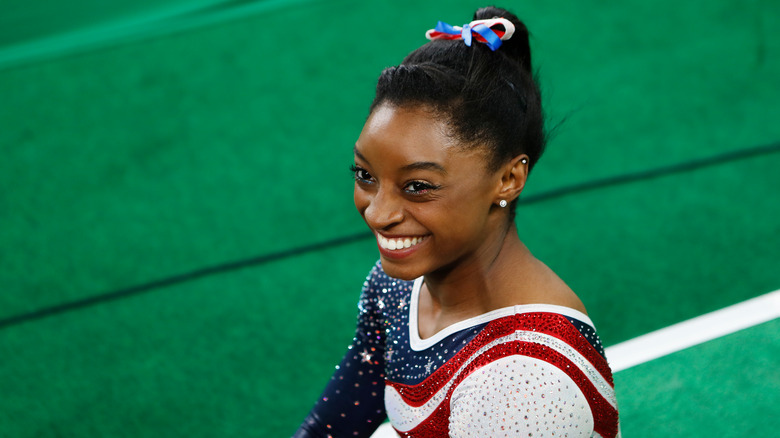 In an interview with TMZ Sports, Olympic gold medalist McKayla Maroney shared that she's very proud of Team USA for competing in Tokyo, considering the strain the pandemic put on the games. When the publication asked her about Simone Biles' self-proclaimed "G.O.A.T." status she said, "Honestly, I do [consider Simone the greatest ever]. When I competed with her back in 2013, I just felt like her gymnastics were so much better than mine." Maroney explained that while she was head-to-head with Biles when they competed in a vault competition, the Ohio native " blows everyone out of the water on every single event."
When prompted about Biles' future in the sport, Maroney noted that as a 25-year-old she couldn't envision herself returning to the gym. However, she noted that other gymnasts have competed in the sport past their mid-20s, citing 32-year-old Chelsea Memmel as an example. She concluded, "If Simone wants to do it, she can do anything. She's the G.O.A.T. She can do anything."
Source: Read Full Article