Megan Markles Friend Reveals Disturbing New Details About A Senior Member Of The Royal Family
Meghan Markle doesn't appear to be the only person to have been a victim of prejudice within the palace. Not only did the Duchess of Sussex receive quite a bit of negative press once her relationship with Prince Harry went public, but it only seemed to increase once the two were married. Meghan also felt a disconnect within the royal family and detailed some of her experiences living under the monarchy's rule during her interview with Oprah Winfrey. 
One of the claims that she and Harry brought up that seemed to get the most attention was one in which the couple accused an unnamed member of The Firm of raising questions about Harry and Meghan's then-unborn son's skin tone. "[There were] concerns and conversations about how dark his skin might be when he was born," Meghan told Oprah, according to CNN. "That was relayed to me from Harry. Those were conversations that family had with him," she added, telling Oprah that she wouldn't reveal the name of the person who was behind the question. 
It seems as though Meghan's longtime friend, journalist Omid Scobie, personally noticed something similar during an interaction he had with the royal family — and he spoke out about these experiences in an interview with "Good Morning Britain," according to the Daily Mail. Read on to find out what he had to say.
Omid Scobie explained his first-hand experience with prejudice within the palace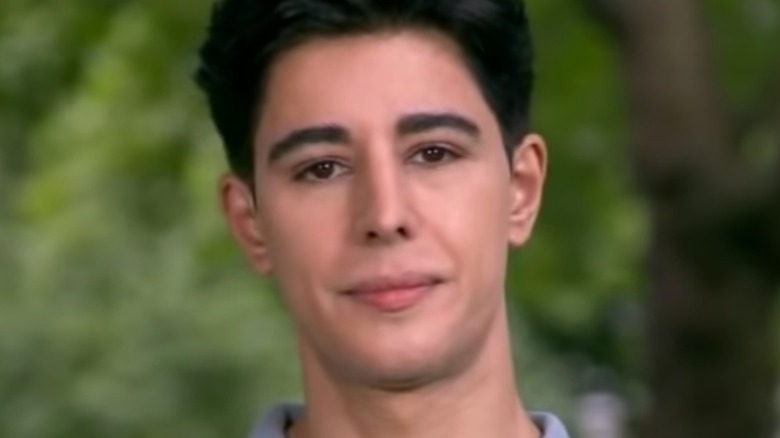 Co-author of "Finding Freedom" Omid Scobie sat down for an interview with "Good Morning Britain" in which he was asked about Meghan Markle and Prince Harry's claim that racism lives within the palace walls. "We knew they had contended with issues surrounding race within the institution," he said, according to the Daily Mail. "I myself have experienced some prejudice from one or two royal aides in the past, so you can kind of know what Meghan was entering. And so it didn't surprise me, but I think for it to mention a family member, that was kind of the moment that even myself, my jaw was on the floor – just like Oprah, it was the same reaction," he explained.
Scobie went on to explain his own experience. "I'm mixed race, there aren't many mixed race royal correspondents out there," he said (via the Daily Mail). "I would not name that person. Someone very senior within the palace who found it really peculiar that I spoke as well as I do, and that was pretty much how they said it to me," he explained, adding that he felt the comment was "very loaded." While Scobie admits that he doesn't believe the comment came from a "nasty place," he said that it "shows perhaps a level of unawareness within certain quarters of the institution."
Source: Read Full Article