Meghan Markle and Prince Harry Are "Furious" at Thomas Markle for Dragging Doria Ragland Into Their Feud
By now we're all pretty used to Meghan Markle's father, Thomas Markle, talking smack about his daughter/the royal family to the press, so it wasn't a surprise when he made an appearance on Good Morning Britain a few days ago.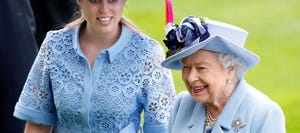 What was notable about his latest interview, however, was that Thomas threatened to do monthly interviews unless Meghan got in touch with him (what?!?!), and he also dragged Meghan's mom, Doria Ragland, into the situation. He said, "I've spoken and sent letters to Doria to get to Meghan as well, and that hasn't happened."
'I've spoken and sent letters to Doria [the mother of the Duchess of Sussex] to get to Meghan – and that hasn't happened as well. So no, I'm at their mercy.'
Thomas Markle talks about his attempts to reach out to his daughter to try and repair their relationship. pic.twitter.com/ZroiHweMy1
And while it's clear that Thomas' threat is pretty gross, Meghan and Harry actually seem more upset that Thomas brought up Doria. In fact, according to The Sun, the Meghan and Harry are "furious" about it. A source shares:
Ughhh, Thomas, why are you like this?! And just in case you weren't already revolted by his behavior, let me point out that Thomas also said that Meghan and Harry are turning the royal family "into a Walmart with a crown on," whatever that means. Can people please just stop giving this guy air time already?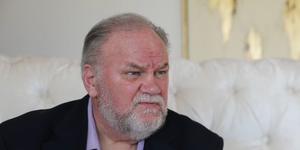 Source: Read Full Article