Oprah to Ellen: There will never be a time like this… these are the glory days
Ellen DeGeneres airs her final talk show today. Will you miss it? I haven't watched her show in so long it would be disingenuous for me to say I will. I've been 'missing' her show for years, before it became mean, before Ellen stopped giving a [email protected] and before I knew the backstory. But Ellen's been bringing out old clips and high-profile guests, especially ones who were loyal to her or big gets for her. I'll admit, a few of the clips I've seen got me in my feelings. When Ellen liked someone, it made for a great interview. What also made for a good interview was someone who knew how to be interviewed, like Oprah Winfrey. Oprah appeared early on when Ellen's show began its run. It was considered a huge show of support at the time, since the press had pitted the two against each other. So Oprah appearing in the last week as a sendoff is poetic. And just as she imparted wisdom on how Ellen should navigate her talk host rivers, Lady O counseled the soon-to-be retired Ellen on how to spend her post show days as well. One thing she told Ellen to do was keep her time at Studio 1 in her heart, because, "there will never be a time like this" again.
Oprah Winfrey made a rare COVID-era appearance to help with Ellen DeGeneres's talk-show send-off.

Winfrey, whose own iconic eponymous talk show ended 11 years ago, admitted she was "emotional" when she came out having just talked to Ellen DeGeneres Show staffers backstage about the end of the show's 19-year run.

"I said to everybody, 'I know what this feels like with only a few days left,'" she told DeGeneres Tuesday ahead of Thursday's final show. "I just was really applauding your team for making this show what it's been for 19 years. Obviously you're the face out front but it's everybody back there that actually makes it work. I was tearing it up saying, 'Guys, what a great job you've done holding this together."

And Winfrey seemed sincere in sharing her take — the good and bad.

"This is the truth: There will never, ever be a time like this," Winfrey said. "I just said this to your team. Everybody's like, 'Oh, yeah, you're going to go on [to do something new].' But you will never, ever have a time like this where you were held in the public's eye [like this] and received the joy in such a way that all of you came together and made that happen. There will be other things. There will be other great things. But there will never be a time like this. Know that these are the glory days."
[From Yahoo!]
Just to be snarky, it's funny to me how much of her segment Oprah dedicated to elevating Ellen's staff. And even then, Ellen takes it back and makes it about herself. It was interesting to hear Oprah's perspective as she was reliving her own show ending. And she's right to talk about the crew as much as she did because they are like family, many of whom won't work together again. It's like the end of high school: you say you'll stay in touch but a few years later, how many of those people do you actually talk to?
In regard to the Glory Days, I agree it's important to acknowledge them as they are. Oprah's correct, there will be other projects, but the Ellen D show will always be in bold on all of their resumés. Hopefully the ones left are those who got the good side of deal and will have positive memories to carry with them. Walking away from something you love, even if it's time to walk away, is hard. Ellen, for all her flaws, has done some remarkable things for the LGBTQ community, for New Orleans and for female comedians. This show will forever be a hallmark of her career.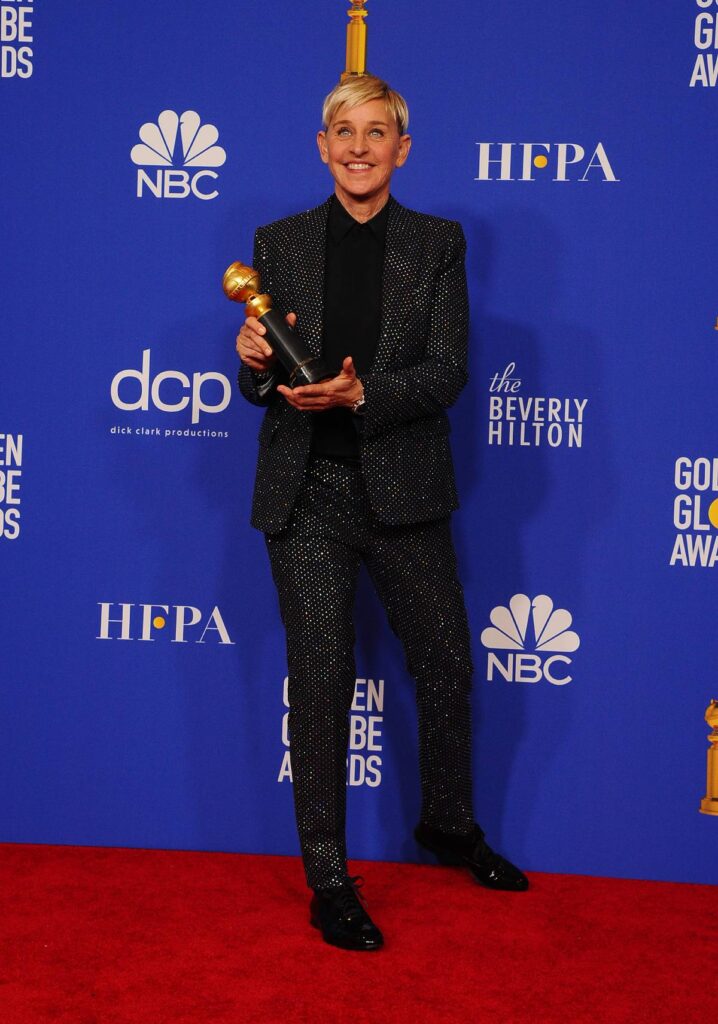 https://www.instagram.com/p/Cd0xRzYOX0-/
Photo credit: Instagram and Avalon Red
Source: Read Full Article