Portia de Rossi Tries To Defend Ellen DeGeneres By Launching Bizarre Fan Support Campaign!
Ellen DeGeneres' camp has once again responded to the undying allegations against her and her daytime talk show, and we gotta say, we did NOT expect this tactic!
While some embattled celebs these days own up to their wrongdoings, Ellen's taking a different approach: taking cover while her wife Portia de Rossi launches a confusing fan support campaign in which she claims that the accusations against the daytime queen are — get this — "bot" attacks.
Yes, Perezcious readers: Portia (and Ellen, we presume) are calling the comedienne's accusers — who, according to BuzzFeed News, were former and current staffers on The Ellen DeGeneres show — robots! 
The response was made on Portia's Instagram page, on which she posted a photo (in the official Ellen colors of light blue and white) of big bold text reading "I STAND BY ELLEN" and wrote in the caption:
"To all our fans….we see you. Thank you for your support. #stopbotattacks #IStandWithEllenDeGeneres #IStandByEllen ‪#IstandByEllenDeGeneres ‬#ellendegeneres #ellen #theellenshow #ellenshow #bekindtooneanother"
As you can see, in that gaggle of hashtags she included the hashtag #stopbotattacks, which is essentially saying that the human employees who accused Ellen and multiple producers of creating a toxic work environment on set are not real. 
It's a pretty bold move, considering the ex-staffers say they already feel belittled by the superstar and her hench-producers. We mean, Portia's now basically belittling them to the point of non-existence! 
While many users are roasting Portia's (read: Ellen's PR team's?) campaign, the #IStandByEllen hashtag seems to be garnering some support as well.
Singer-songwriter Brandi Carlile also defended the Emmy winning host in the comment's section of the post, writing: 
"Ellen has made my life so much easier for me and other #LGBTQ people. I'll never stop being grateful for that, but more importantly she's NEVER stopped making life better and easier for all kinds of people. This attack is unprecedented"
Unfortunately for Ellen, Brandi seems to be the only celebrity on the #IStandWithEllen bandwagon as of this writing. Makes sense, seeing as the bot-accusing tactic feels a bit too Trumpian in nature to gain support from Hollywood — and, tbh, anyone who isn't an Ellen die-hard.
But what do U think, Perezcious readers? Is Portia's campaign genius, sweetly loyal, or just plain ridiculous?
Related Posts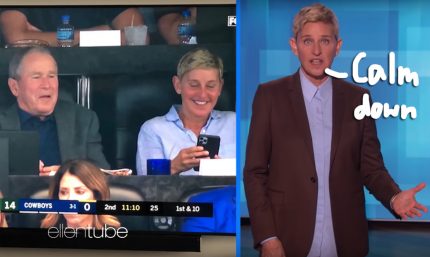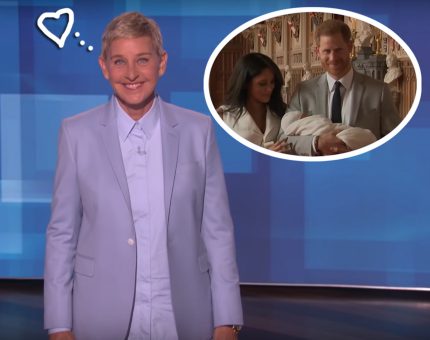 Source: Read Full Article