Quinta Brunson accepted Jimmy Kimmels apology & got a redo on her Emmy speech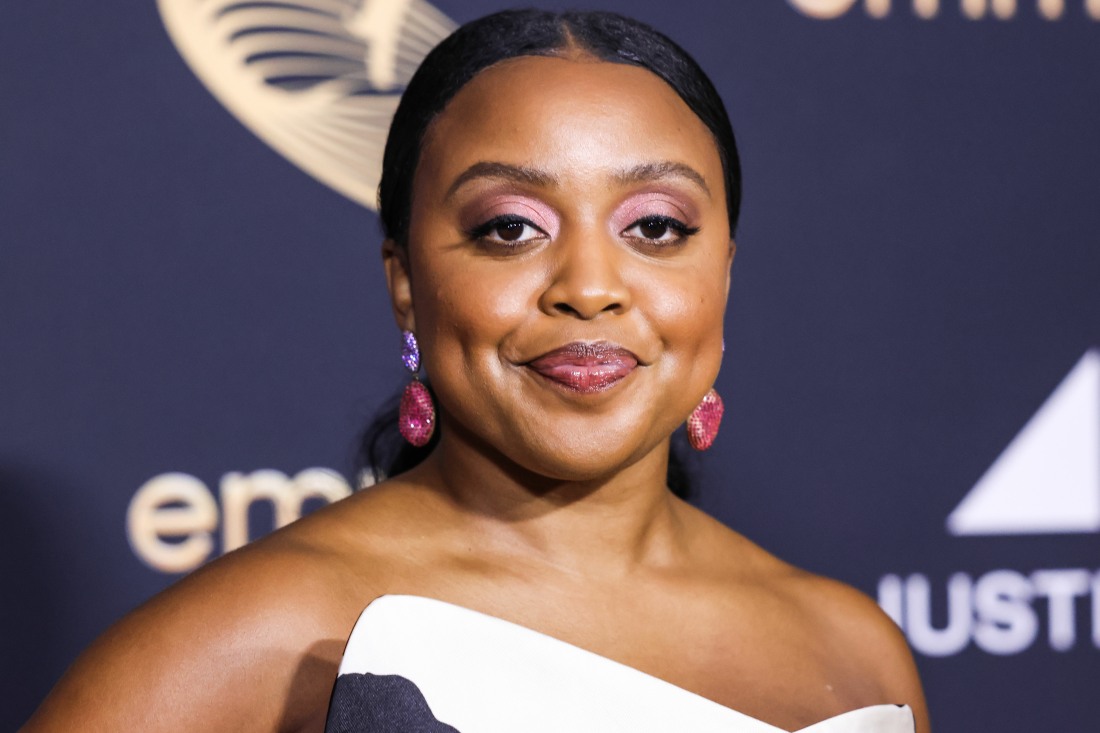 One of the best and worst moments of Monday night's Emmy Awards was Quinta Brunson winning her first Emmy for Outstanding Writing for Abbott Elementary, then having to give her speech over Jimmy Kimmel's prone body. As Peridot covered, Kimmel vastly overestimates the public's interest in his terrible comedy bits and instead of getting up and allowing Quinta to have her historic moment, Kimmel decided to make Quinta's moment all about him. It was nasty. After she won, Quinta did her winner's press conference backstage at the Emmys and she was nothing but gracious, calling Kimmel "one of the godfathers of comedy" and talking about how supportive Kimmel has always been of her and her career.
Well, Quinta was always scheduled as a guest on Kimmel's show Wednesday night. Abbot Elementary's new season starts next week and of course ABC booked her on Kimmel's show. It was Kimmel's turn yet again to make space for Quinta, and he gave Quinta time in his opening monologue to redo her Emmy speech (I've cued it to that moment):
Then, as soon as Quinta sat down for the interview, Kimmel apologized thoroughly to her and explained why he was wrong. Quinta was once again gracious and she acknowledged and accepted his apology.
I understand why people were really mad at Kimmel and I was too – what he did was awful. It wasn't just a stupid comedy bit, it legitimately hijacked Quinta's big moment. But I also think that everything that happened afterwards was fine/good. I hate that Quinta had to be gracious about it, but I also think she was unfazed for the most part, and I think she truly accepts Kimmel's apology.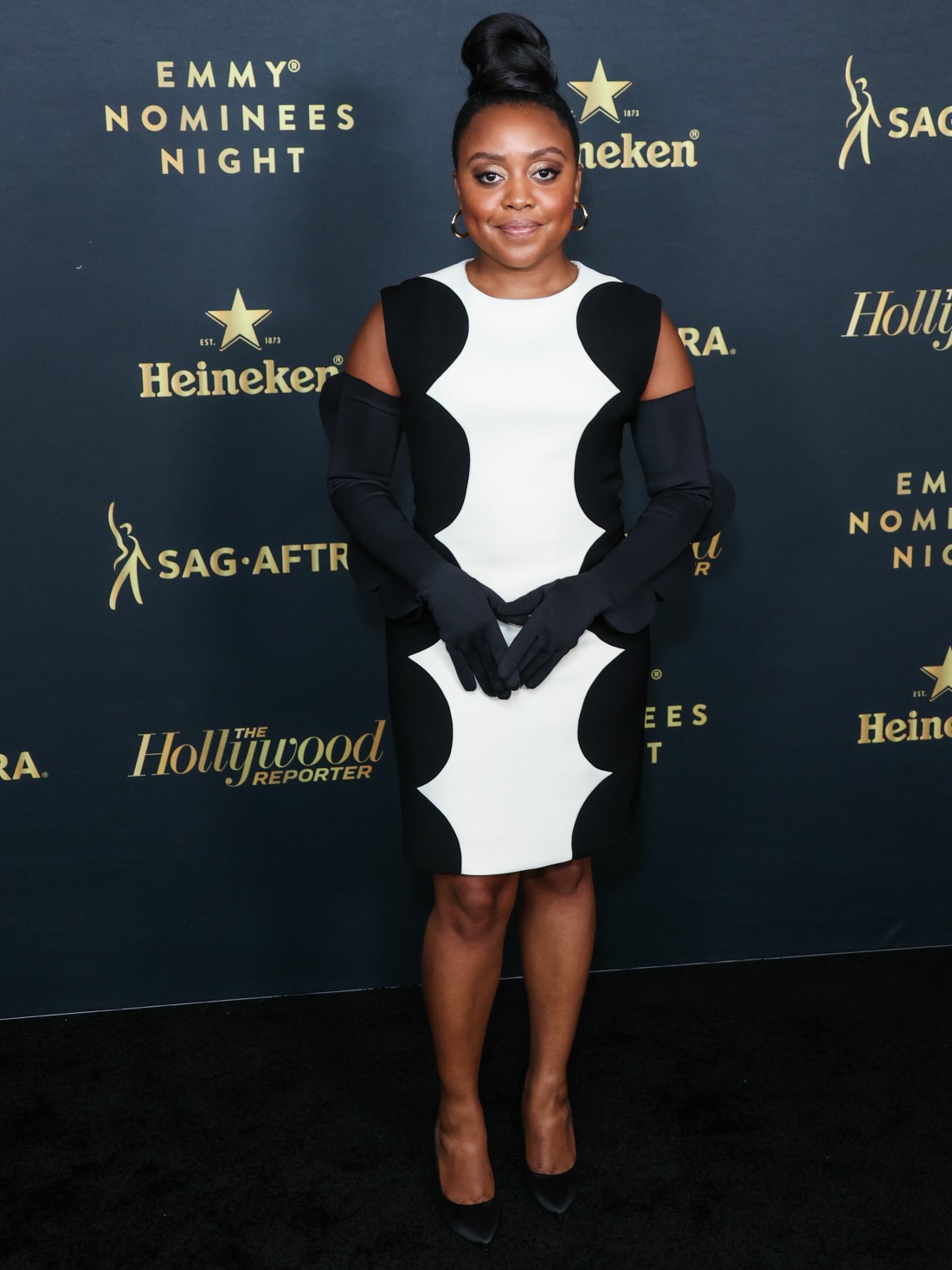 Photos courtesy of Avalon Red, Cover Images.
Source: Read Full Article