'Shark Tank': Mark Cuban Forces His Kids to Work So They Don't Become 'Entitled Jerks'
Just because Shark Tank billionaire investor MarkCuban can afford to spoil his kids rotten doesn't mean he does. Anyone who watchedthe show even once knows that Cuban is an outspoken advocate for people workinghard and findingsuccess through diligence, not luck.
That's why his latest comments about forcing his kids to work for their money come as no surprise to fans of the show.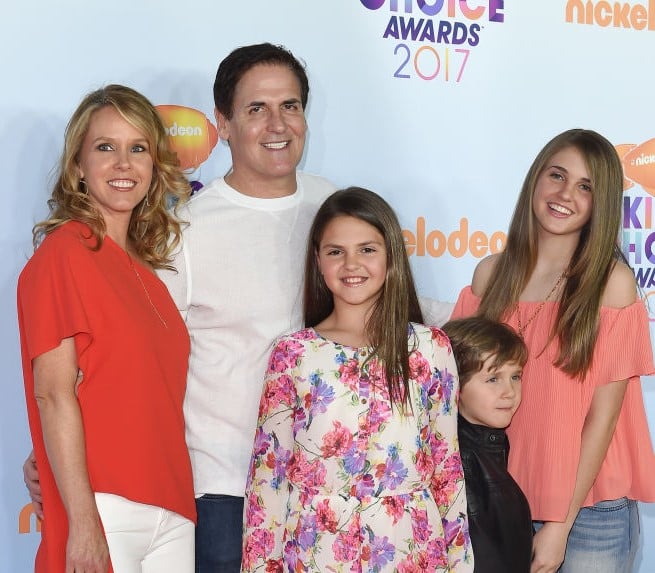 Mark Cuban is a self-made billionaire
It probably has a lot to do with Cuban'spersonal backstory. As he's mentioned to guests on Shark Tank, Cubanbecame an entrepreneur from the age of 12, peddling garbage bags so he couldbuy a brand new pair of pricey basketball shoes. Cuban hails from a working-classJewish family in Pittsburgh and no matter how much money he makes, he's neverforgotten where he came from.
Years later he's still got the same work ethic he had as ayoung man and firmly believes his success stems from that aspect of his personality."It's not about money or connections," he said of his career. "It's thewillingness to put in the work and outlearn everyone. And if it fails, you learnfrom what happened and do a better job next time."
Clearly, his methods paid off. The popular Shark Tankinvestor has anestimated net worth of $4.1 billion.
He's teaching his kids how to work for the money
Cuban's kids should technically never have to work a day in their lives. But considering the type of person their father is, Alexis, 16, Alyssa, 13, and Jake, 10, never stood a chance sitting around being lazy for their whole lives.
"I tell them, look, after yourhealth my number one thing for y'all is I don't want you to be entitled jerks,"Cuban told Steve Harvey duringan interview. "I want you to know what I had to gothrough, what my parents had to gothrough, and you're gonna have to work for it."
That means avoiding the temptationto spoil the kids with gifts "I'm not the dad that comes home witha ton of presents," hetold Business Insider. "I am the dad that says, 'Pick that up. Takethat; put it in the sink. No, you have to earn that.' I want them to recognizethat the only thing special about themselves is what they make for themselves."
The Cuban kids have to get jobsand contribute
While chatting with Steve Harvey, Cuban explained that he planned to encourage his kids to get jobs and learn the value of earning their own money.
"I'm just not going to write you checks, you don't just get a credit card, you can't just buy whatever you want," he said to them. "You get a job."
These lessons are already payingoff with his oldest daughter, who scored a paid internship over the summer. Alexiswas permitted to spend her money any way she wanted but chose to save most ofit instead.
She's obviously a chip off theold block!
Source: Read Full Article