Sshh! Don't Tell My Boyfriend, but Dating Quincy Sounds Like an Absolute Dream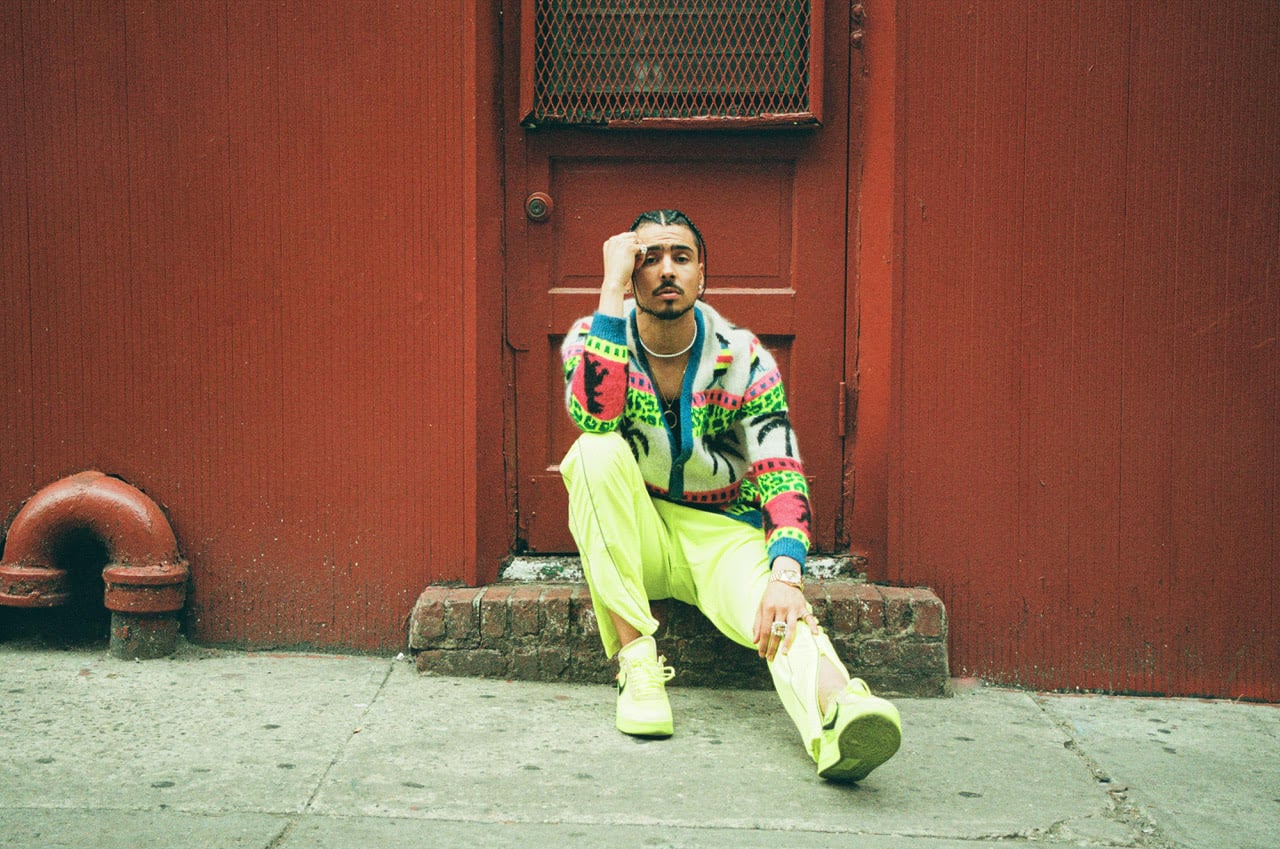 Image Source: Tatiana Katkova
In our Q&A series POPSUGAR Crush, we get to know some of our favorite celebs' more intimate details — from their first celebrity crush to the best love advice they've ever received. This month, we're crushing on Power Book III: Raising Kanan star Quincy.
Quincy is ready to take the world by storm. In addition to recently appearing in Maluma's star-studded "Sobrio" music video and Beyoncé's latest Ivy Park campaign, the 30-year-old has a recurring role on Power Book III: Raising Kanan and he's getting ready to drop even more new music after the release of his "On Yo Azz!" short film.
Power Book III: Raising Kanan is the latest installment from the Power series, and it centers on the origin story of executive producer 50 Cent's character Kanan Stark (Mekai Curtis). Quincy plays a local music producer named Crown Camacho. "The Power universe itself speaks volumes, and from the success of that, they started to now dive into the characters that people fell in love with their stories," Quincy told POPSUGAR. "Crown Camacho is that ear to the streets, but also that plug to the music. I think in the lifestyle in which we're surrounded by, the music speaks more than anything, and everybody wants to have the newest artist with the hottest song, and I'm the guy that that has to go through."
Season two of Power Book III: Raising Kanan was renewed before the first even premiered on July 18, so that alone should tell you how good the show is. And Quincy promises season two will be "even better." "Even if you're not a fan or haven't been watching, I think now's a good time to pay a little attention, so you don't get completely lost. It's definitely a great dive into a period of time, the birth of hip-hop. I was born in '91, and that's exactly where it takes place. Having the family I have, I was actually around these times and even the areas the show represents," Quincy said. "This is one of those projects that will live on forever."
As for his music, Quincy is still hard at work in the studio. "Sometimes people think songs get done in a day, but I work on my songs for months and months. Sometimes it doesn't take that long, but the focus is the music for sure," he explained. "I'm really about to showcase in a way that I haven't done before and really identify myself, or identify a sound that I have, because I can really do it all when it comes to styles of music. But I want you to grab onto something first before I start really having all the fun. So the real, real push is coming soon, and you can be expecting something."
Power Book III: Raising Kanan airs every Sunday on Starz. In the meantime, get to know more about Quincy's thoughts on love and dating in our POPSUGAR Crush interview ahead.
Source: Read Full Article