Stevie Nicks Said She's Extremely 'Envious' of 'Something We All Need'
Stevie Nicks has had several famous relationships, but she has often spoken about being single. While she considers herself a romantic and believes in the possibility of love at first sight, she's perfectly content being single. She wasn't always as comfortable with not having a romantic relationship, though. In the 1980s, she explained that thinking about being single for the rest of her life frightened her a bit. She shared that the thought of a happy relationship made her extremely envious.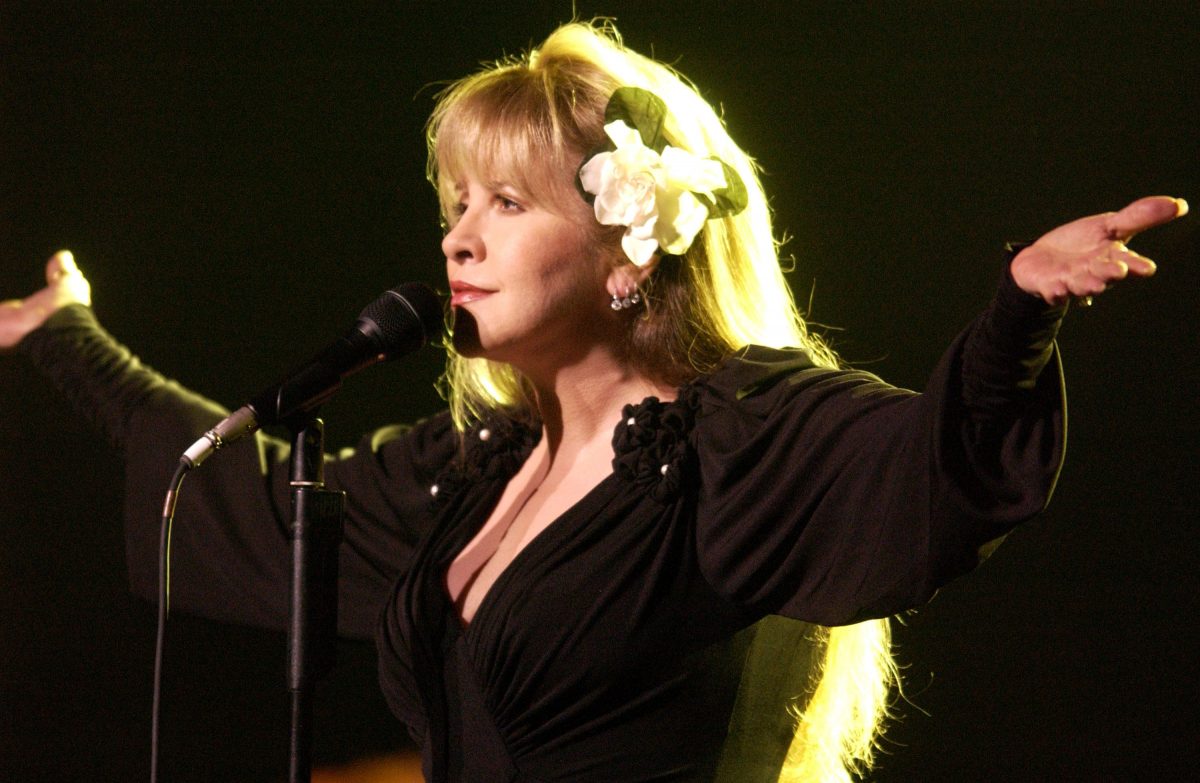 The singer was not single when she rose to fame
When Nicks was launched to global fame with the success of Fleetwood Mac, she was in a long-term relationship. She began dating her former high school classmate, Lindsey Buckingham, when they began to pursue music as a duo. By the time they joined the band, their relationship was on its last legs, but they attempted to make it work for the sake of their careers.
"Lindsey and I were in total chaos a year before we met Fleetwood Mac," Nicks told Uncut. "I had already moved out of our apartment a couple of times and then had to move back in because I couldn't afford it. Our relationship was already in dire straits. But if we'd broken up within the first six months of Fleetwood Mac there would have been no record and we would have been in big trouble, so when we joined the band we took the decision to hang in there."
They broke up while writing and recording their second album with the band, Rumours. After the split, Nicks dated several other musicians, including Don Henley, Joe Walsh, and Mick Fleetwood.
Stevie Nicks was envious of happy and easygoing relationships
In 1982, Nicks said that she wanted to take some time to be single.
"I'm at the point where I realize that if my job is what I want to be doing, I'd just better stay out of the sea," she told Playboy, per The Nicks Fix. "I've been going with someone since I was 18 years old. I think I had a month between Lindsey and Don. There has always been someone in my life. And I want my freedom at this point, because I really need to get to know Stevie again. I need to be able to paint all night without making someone feel horrible because he's waiting for me to come to bed."
Still, she said she valued the idea of a relationship.
"I know intimacy is something we all need," she said. "When you want to get back to the fireplace with someone you care about or watch a little TV, it's important that you like the person a lot, that he makes you laugh and that he's fun. I'm as envious of that as can be."
Stevie Nicks is single, but she believes in love at first sight
Nicks has only married once, briefly, and she remains single now. While she doesn't think a new relationship for her is likely, she does believe in the possibility of romance.
"I'm not going out with anyone. And I haven't gone out with anyone in a long, long time. But I will say, I am always a romantic and I'm never averse to the fact that it is possible that you might turn a street corner and walk into somebody that just catches your eye, because it's happened to me a million times," she told The Guardian in 2020. "So, could I fall in love and run away with somebody at 72 years old? Yeah. It's probably not gonna happen, but it's possible."
Source: Read Full Article