T.I. Continues to Talk About His Daughter Deyjah Harris's Virginity on 'Red Table Talk'
Despite being only a year and a half old, Red Table Talk is already a legendary program thanks to Jada Pinkett Smith (of course) and Jordyn Woods, but this week, Jada invited a controversial guest who has RTT fans divided: T.I.
The rapper made headlines in the worst way after he said he takes his 18-year-old daughter Deyjah Harris to a gynecologist every year to make sure "her hymen is still intact" as a virginity test. Which, besides being completely pointless since hymens can tear during nonsexual activities and virginity tests are total BS, is just weird and creepy and possessive and gross.
On Monday, T.I. continued to talk about Deyjah publicly by making even more comments about "hymen-gate" (his term, not ours) to Jada Pinkett Smith on Red Table Talk. At first, he said he was just joking about the whole thing. Kinda.
"I think this surrounds a conversation I was having in a very joking manner," he said. "I just began to—from a place of truth—I began to embellish and exaggerate. I think people kinda took it extremely literal, because if you put any of my reputation…who I am as a father, who I been…I honestly thought people knew me better than that."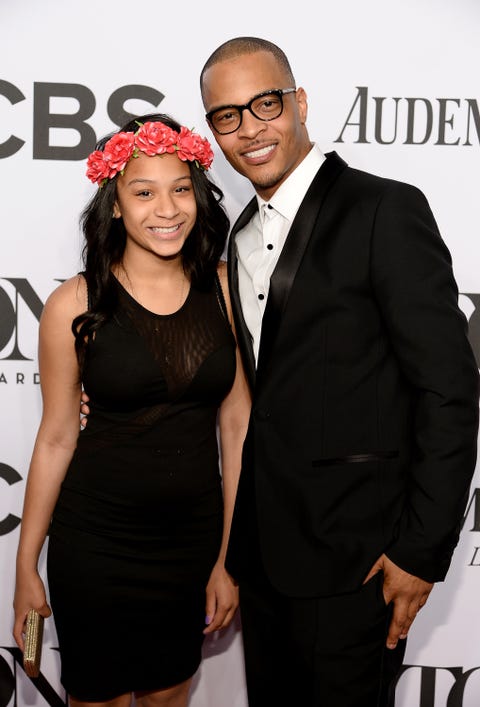 He also said he never went into the exam room with Deyjah and this wasn't a "present-day" thing but something he did when she was 15 and 16 years old. (Still weird! Still gross!)
"There was never any objection [from Deyjah]," he claimed. "She did have a problem with me talking about it, however, and I understand that. I am incredibly apologetic to her for that. Not to any of these other strangers or any of these weirdos who, you know, just kinda toss lies around for fun. She understands my intentions and she knows who I am."
Deyjah was notably absent from the table, FWIW.
Despite the fact that virginity testing is totally futile, T.I. also said this: "I think that in the age or time where our women—black women—are the most unprotected, unattended, disregarded women on the planet…I'm being criticized because I'm willing to go above and beyond to protect mine," he said. "I'm talking about all of the little slimy, grimy, chubby-fingered little boys who want to just come and defile and destroy the sanctity."
The table responded to that line by laughing. And Twitter responded by dragging TF outta T.I. for not really apologizing and continuing to talk about his daughter like property.
TI is what happens when your parents refuse to sign the permission slip for sex ed classes. #redtabletalk
Watchihng the TI #redtabletalk and hmmmmmmm…..the bigger issue is how society overly glorifies Virginity is problematic anyway. But we aren't ready to have those conversations yet. pic.twitter.com/VfPflhjLwP
This is all of our faces watching this #RedTableTalk episode. pic.twitter.com/Vv2hwpiE9w
Willow when Jada asked if she wanted to be a part of this episode with TI 😩 #redtabletalk pic.twitter.com/uGGh9fK1BZ
T.I. is really out here saying it's OK if his sons have sex, because if they get someone pregnant, it won't change anything for 9 months, but if his daughter gets pregnant, it changes immediately. Excuse me while I vomit. #RedTableTalk pic.twitter.com/CnjBBvdihs
This interview wasn't it. I dislike T.I. even more. He has no respect for women, especially those in his life #RedTableTalk
T.I. fancies himself as a walking dictionary but Jada just had to explain to him what the word "patriarchy" means#RedTableTalk
Trash ass men always want to be hyper controlling over their daughters because they **checks notes** expect all men to be as trash as they are.
Yet somehow it NEVER occurs to them not to raise trash ass sons tho. #redtabletalk
Since sh*t hit the fan, Deyjah has understandably stayed mum. While T.I. is still out here talking, Deyjah has had to delete her Instagram account after trolls flooded her comments. She did Like a bunch of tweets calling her dad's behavior "possessive" though.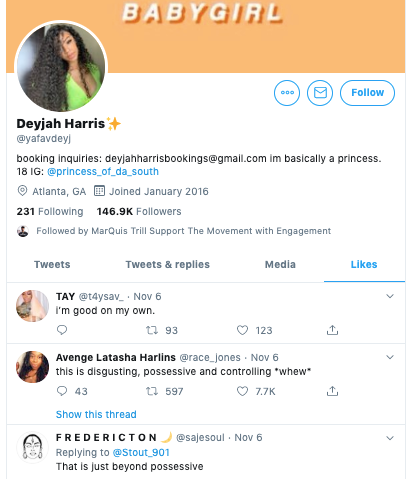 Next time, can we get a Red Table Talk with Deyjah instead?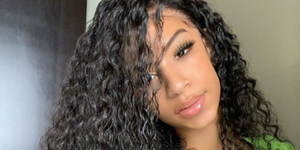 Source: Read Full Article