Ten Stars Left Starstruck by Other Celebrities
Although it is hard to imagine that famous people can ever get starstruck by fellow celebrities, these entertainers prove that fame is not a free pass for it.
AceShowbiz -A-listers do not always play it cool when they meet their favorite celebrities in person. Just like common people, some of these entertainers got starstruck when they bumped into their childhood idols, favorite singers and iconic actors.
Some of these stars didn't shy away from showing their adoration toward their idols. However, some others were totally shook, prompting them to get speechless and sometimes things event went wrong because they couldn't hide their nervousness.
Find out ten stars who were left starstruck by other celebrities.
1. Shania Twain – Harry Styles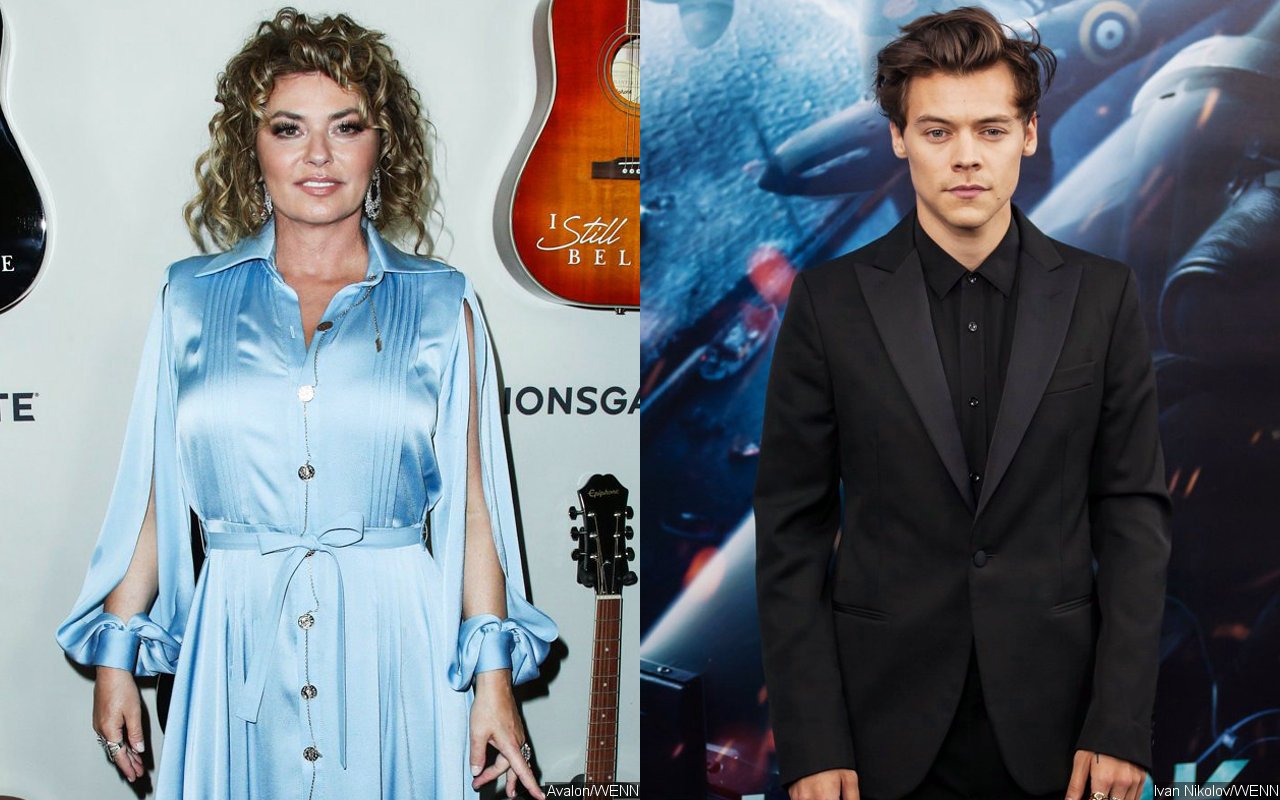 It's not only Harry Styles who was in awe to meet Shania Twain in face-to-face. The Canadian songstress herself admitted that she's the one who got "a bit starstruck" when joining the former One Direction member during his Coachella debut on April 16.
"I'm [at a] loss for words, I'm a bit starstruck … when I was writing this song, you were just a kid, so it's kind of a dream and very surreal to be sitting right here now, singing this song with you," Shania said after delivering an iconic duet of "Man! I Feel Like a Woman!" with the British heartthrob. She later strummed her guitar, belting out a rendition of her 1998 hit "You're Still the One" with the 28-year-old star.
2. Cardi B – Robert Pattinson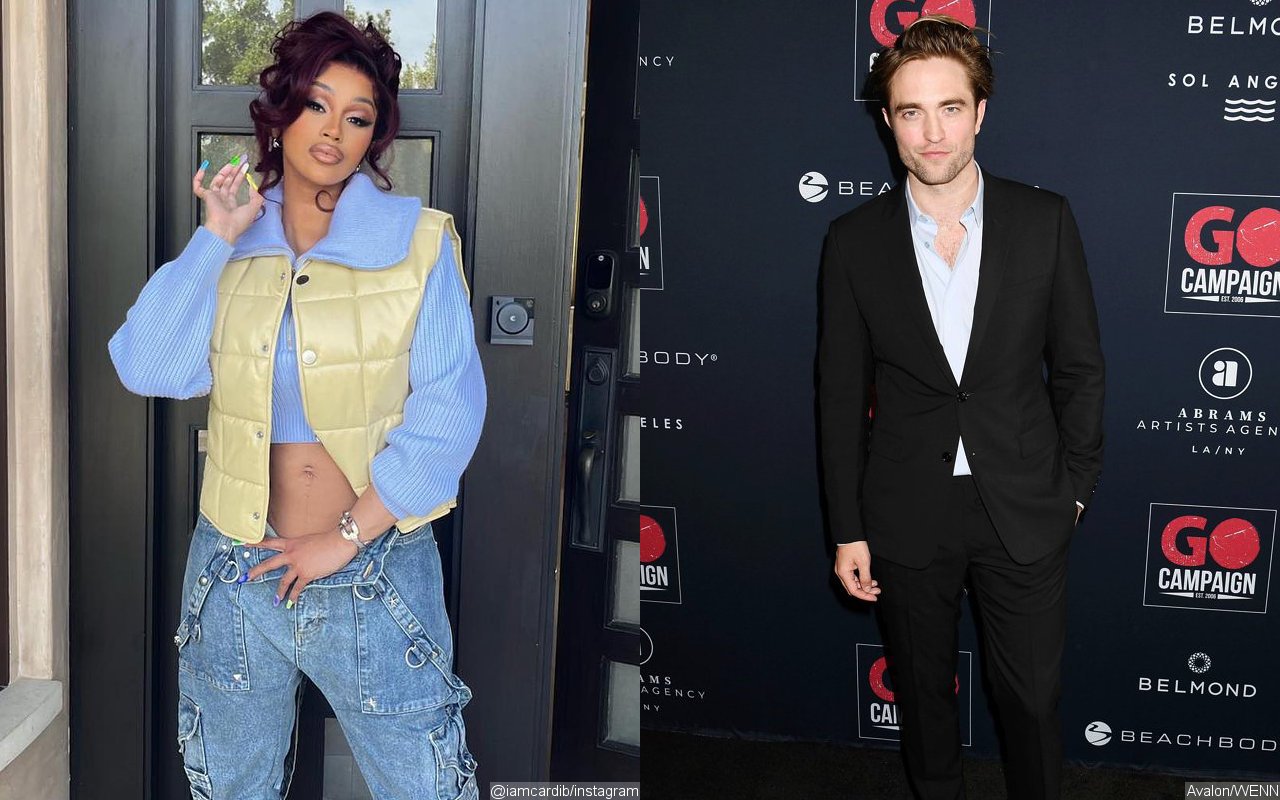 Cardi B doesn't have a problem with showing her inner fangirl side on social media. The "WAP" hitmaker, who is also a huge fan of Penn Badgley, totally lost her cool when meeting "Twilight" leading man Robert Pattinson at a British Vogue event back in November 2021.
Cardi documented the memorable moment in a short clip. Looking gorgeous in a black outfit, the female rapper exclaimed to the camera, "Come on! Look at my friend, guys!" Robert later leaned in, playfully sticking his tongue out while smiling. It prompted the wife of Offset to scream in excitement.
3. David Beckham – Emilia Clarke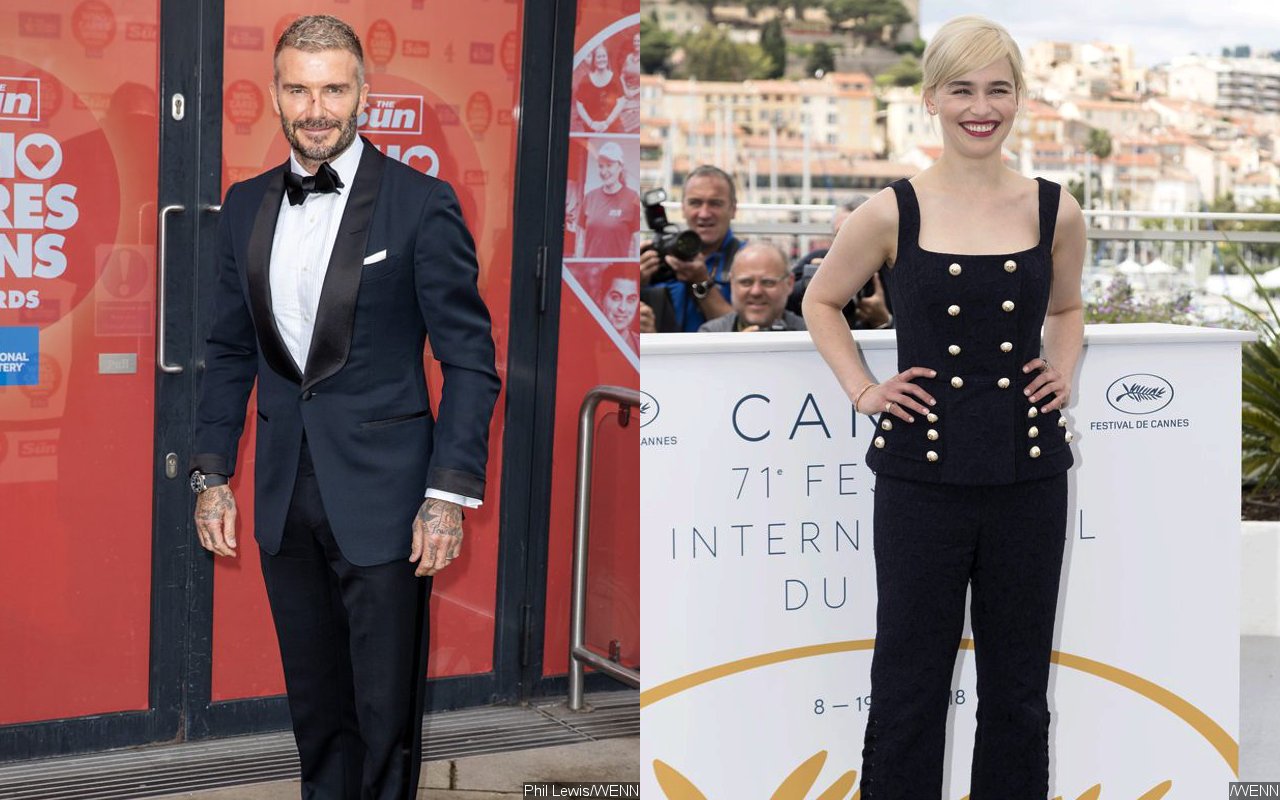 Turns out, David Beckham is a total "Game of Thrones" stan. The former professional soccer player fanned out over meeting Mother of Dragons Emilia Clarke at a Fleetwood Mac concert in San Fransisco back in November 2019.
Still amazed by the encounter, the current president & co-owner of Inter Miami CF took to Instagram to post a photo of him with the Daenerys Targaryen depicter. "Again I was a little star struck whist being in the same vicinity of the Mother Of Dragons … So nice to see @emilia_clarke in San Fran whilst being wowed by Fleetwood Mac #dreamforce2019," he captioned the snap.
4. Jennifer Garner – Donny Osmond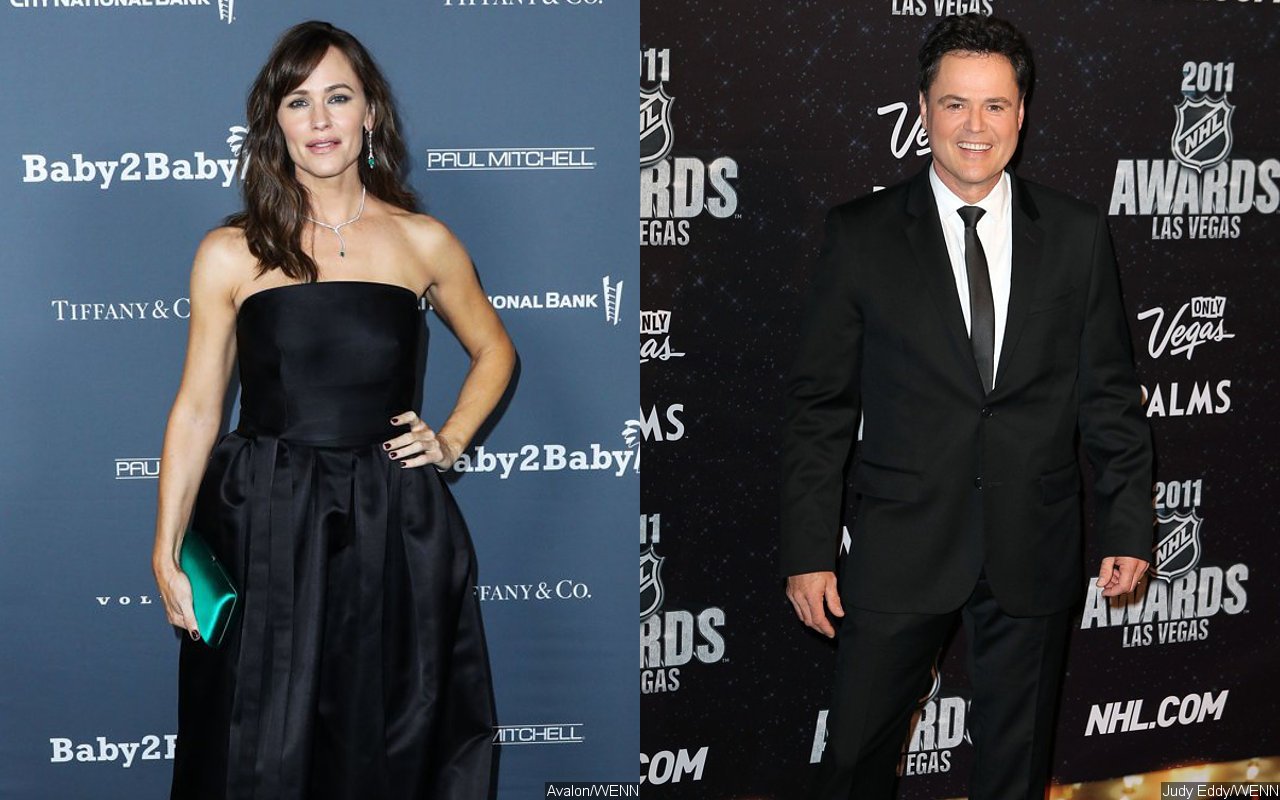 Jennifer Garner will never forget her early 50th birthday present. A video shared on Instagram showed the "Alias" alum freaking out when her childhood idol Donny Osmond showed up behind her during a lunch before he sang to her for the special day. Shocked by the "Puppy Love" crooner's presence, the actress hugged him.
"My first (pre)birthday surprise was a doozy- the one and only, legend in his own time, object of my childhood adoration and devotion- @donnyosmond showed up to knock my purple socks off," the actress gushed in the caption. "He took an hour and a half of his day to sit with me, sing my favorites, and to give me a master class on how to be a class act. Thank you, Donny. Hi, @marieosmond. I hope to meet you someday, Debbie."
5. Lizzo – Chris Brown
---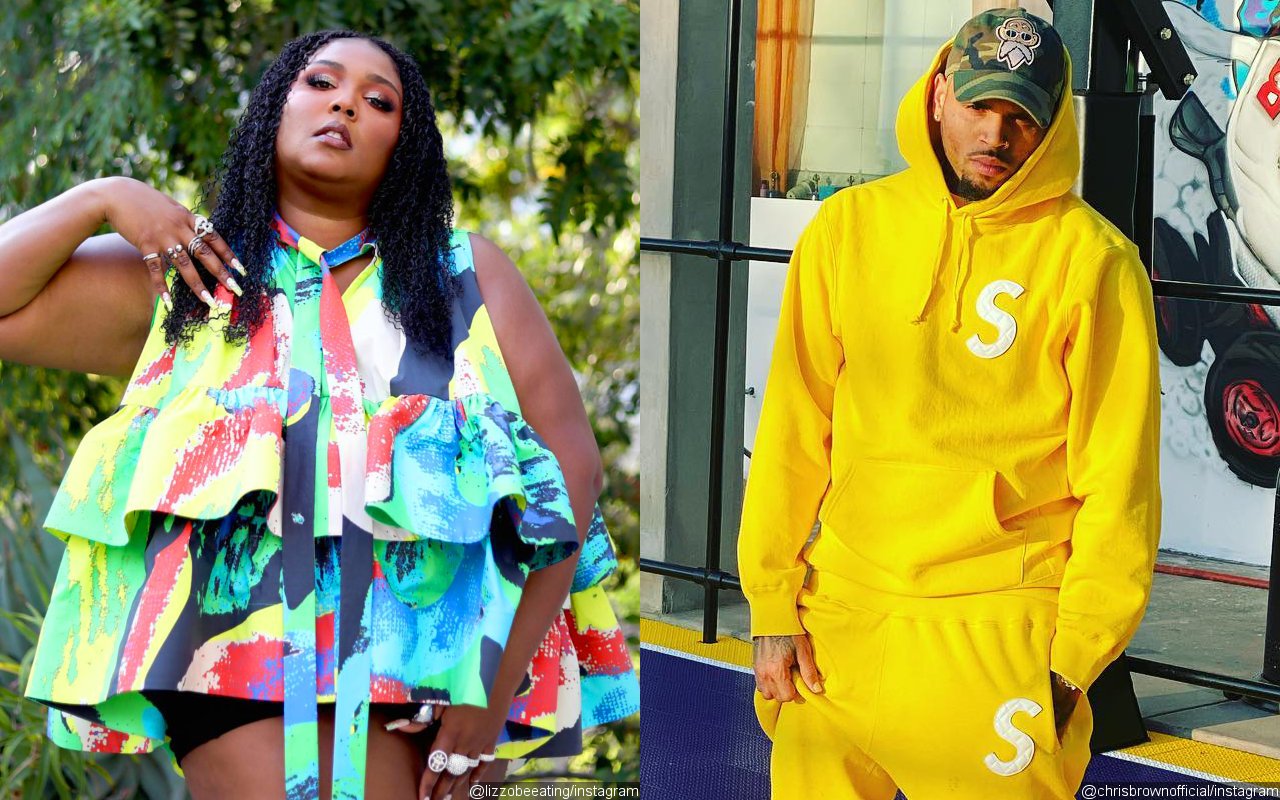 Lizzo was thrilled after meeting Chris Brown at the "2021 Millennium Tour". Having bumped into the "No Guidance" singer, the "Truth Hurts" hitmaker asked, "Can I get a picture with you because you're my favorite person in the whole f**king world?" The musicians then posed for a picture together.
While Lizzo was beyond excited by the encounter, some Twitter users were left annoyed after she called Chris her "favorite person." One person in particular wondered, "Lizzo's favourite person in the whole WORLD is Chris Brown?!?! Don't puss me off." Another chimed in, "not cHrIs bRoWn being lizzo's favourite person in the whole f**king world when there are 7.9 billion of us."
6. Leigh-Anne Pinnock – Rihanna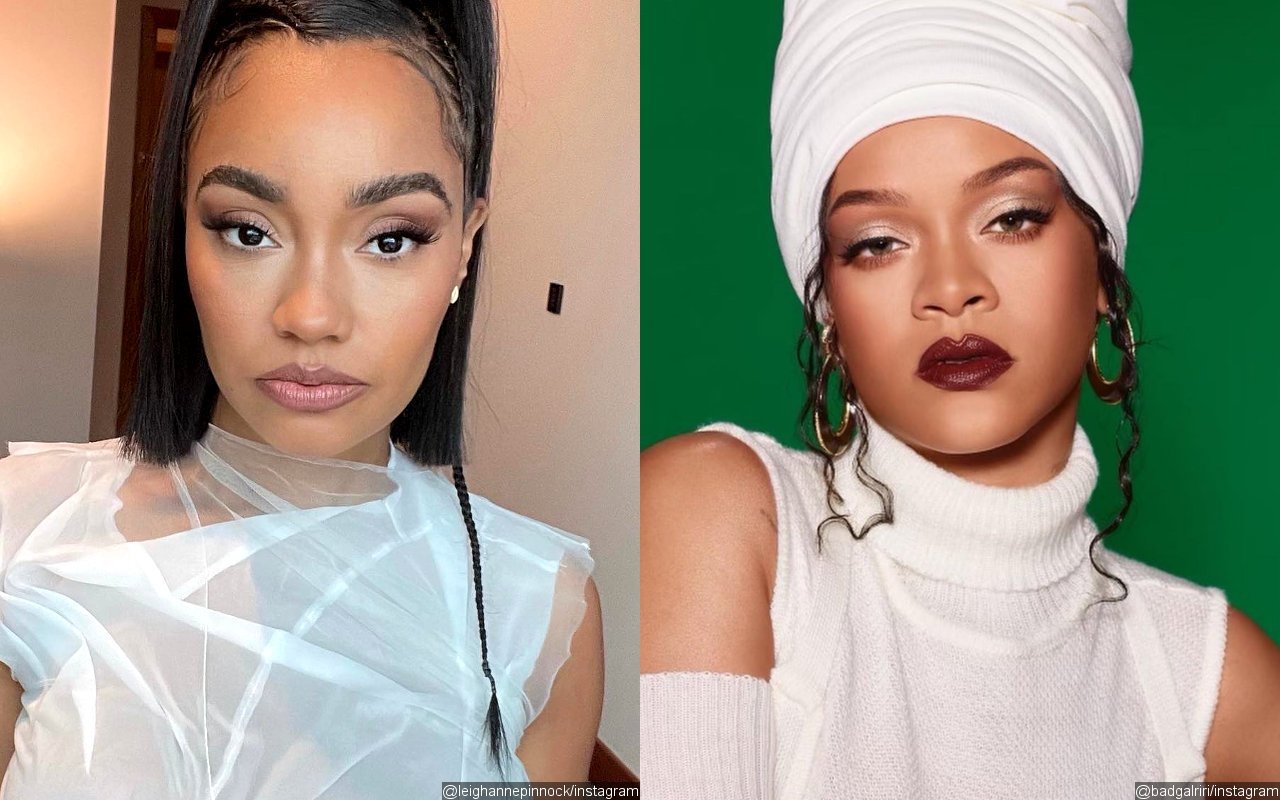 Leigh-Anne Pinnock is one of celebrities who got helpless in the face of Rihanna's star power. When speaking to her Little Mix bandmates in October 2020, the 30-year-old gushed over a memory of meeting the Fenty Beauty founder.
After Perrie Edwards admitted that she "had never been such a mess" as when she met actress Kate Hudson, Leigh-Anne said, "For me it was Rihanna." Her then-groupmate Jesy Nelson then chimed in, "Oh when she said 'I like your hair' and you couldn't even speak!" Agreeing to the statement, the fiancee of soccer player Andre Gray reiterated, "I couldn't speak."
7. Kelly Clarkson – Meryl Streep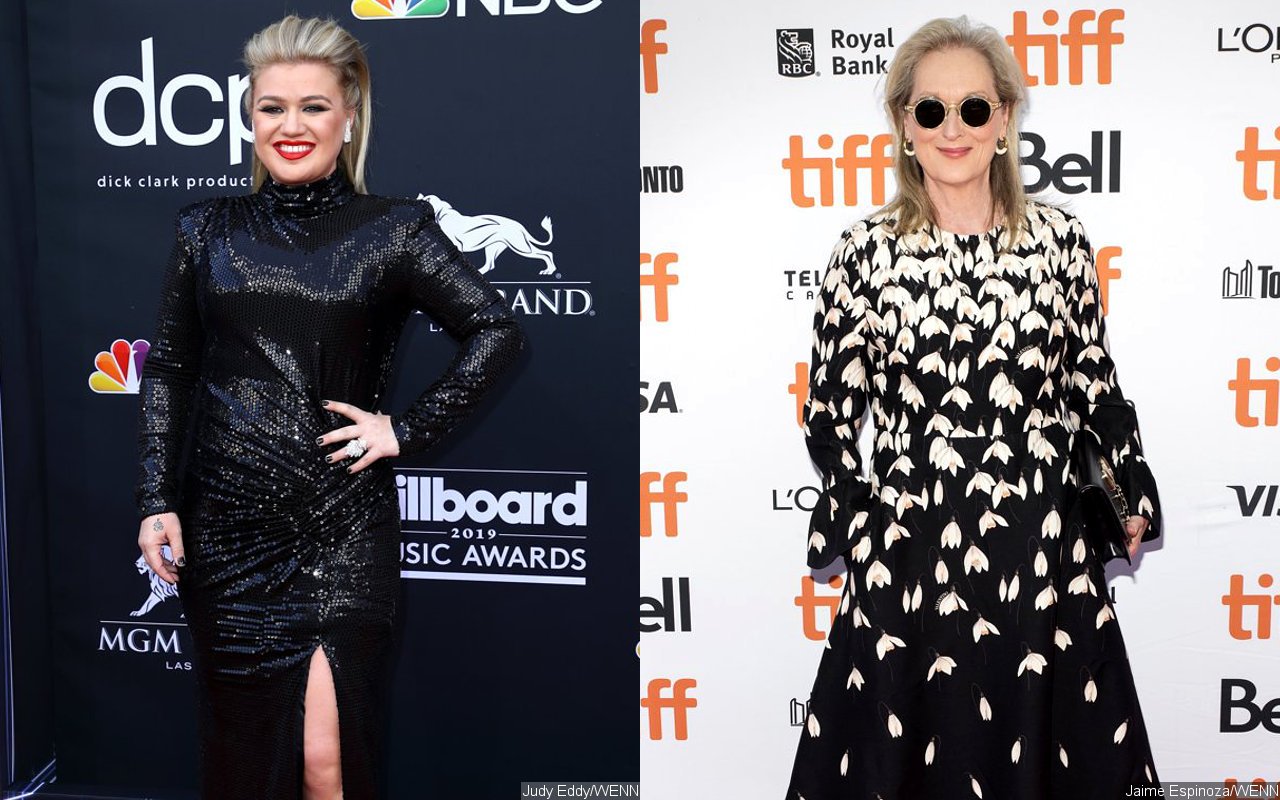 Kelly Clarkson couldn't contain her excitement when she saw Meryl Streep on the red carpet of the 2018 Golden Globes. After finishing up her interview with Ryan Seacrest, she gasped while walking down the stairs, prompting Ryan to assume that she had tripped. "That's Meryl!" the singer screamed, to which the TV host replied, "My heart just stopped. I thought you just tripped down the stairs."
As she made her way down the stairs, the former "American Idol" winner asked "The Devil Wears Prada" actress, "Oh, my God, can I meet you? … I'm such a fan! I've adored you since I was, like, 8!" The pair then hugged each other and enjoyed a conversation.
8. Billie Eilish – Justin Bieber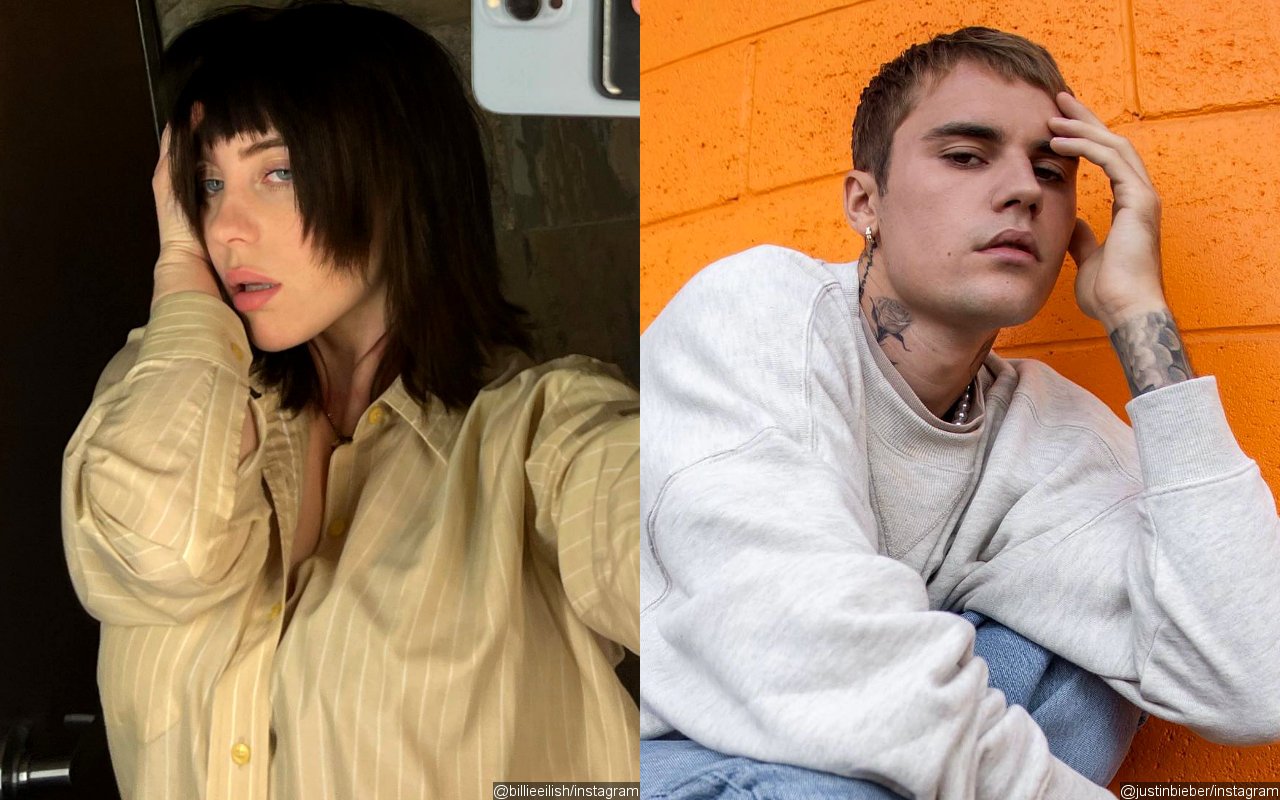 "Once a Belieber, always a Belieber" might be Billie Eilish's motto. The "Bad Guy" hitmaker had no chill when she met Justin Bieber at the 2019 Coachella back in April 2019. She was left speechless and it took her for a while to finally embrace the Canadian superstar. They shared a quiet long hug.
Recalling the monumental moment, Billie told James Corden during a "Carpool Karaoke", "For all Coachella weekend, I was like, 'Don't surprise me with Justin Bieber. I can't take it. I can't have to do this show and Justin Bieber's going to be there,' " She added, "I saw [him]. I know what Bieber looks [like]. I know his body language. I know how he stands. I know where he wears his pants. So I look over and he just stood there. Like five feet away from me. Perfectly still. And he had the face mask so all I could see were his eyes… He lost my brain."
9. Olivia Rodrigo – Taylor Swift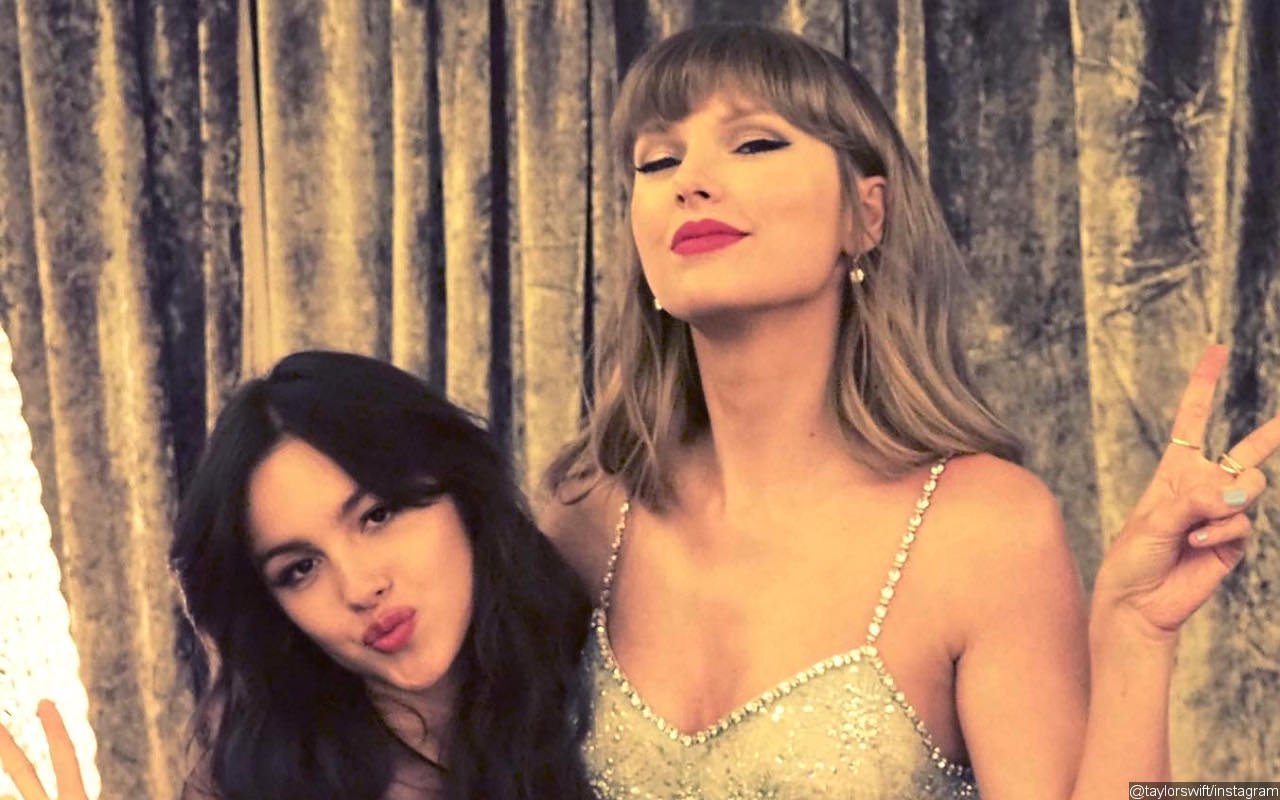 Olivia Rodrigo has been open about having love for Taylor Swift. "I would just love to just be in a studio with Taylor. I don't even have to write with her. I just want to watch how she does it because I just think she's such a genius," she once said in an interview. "She's totally my biggest idol and biggest songwriting inspiration."
Luckily, Olivia finally linked up with Taylor after she released her megahit smash, "Drivers License". As the 19-year-old celebrated her single on Instagram, she gushed, "Next to Taylor on the us i tunes chart i'm in a puddle of tears." Catching wind of the post, the "Red" artist replied, "I say that's my baby and I'm really proud." The two later met at the 2021 Brit Awards and even posed for some pictures together.
10. Sophie Turner – Kendall Jenner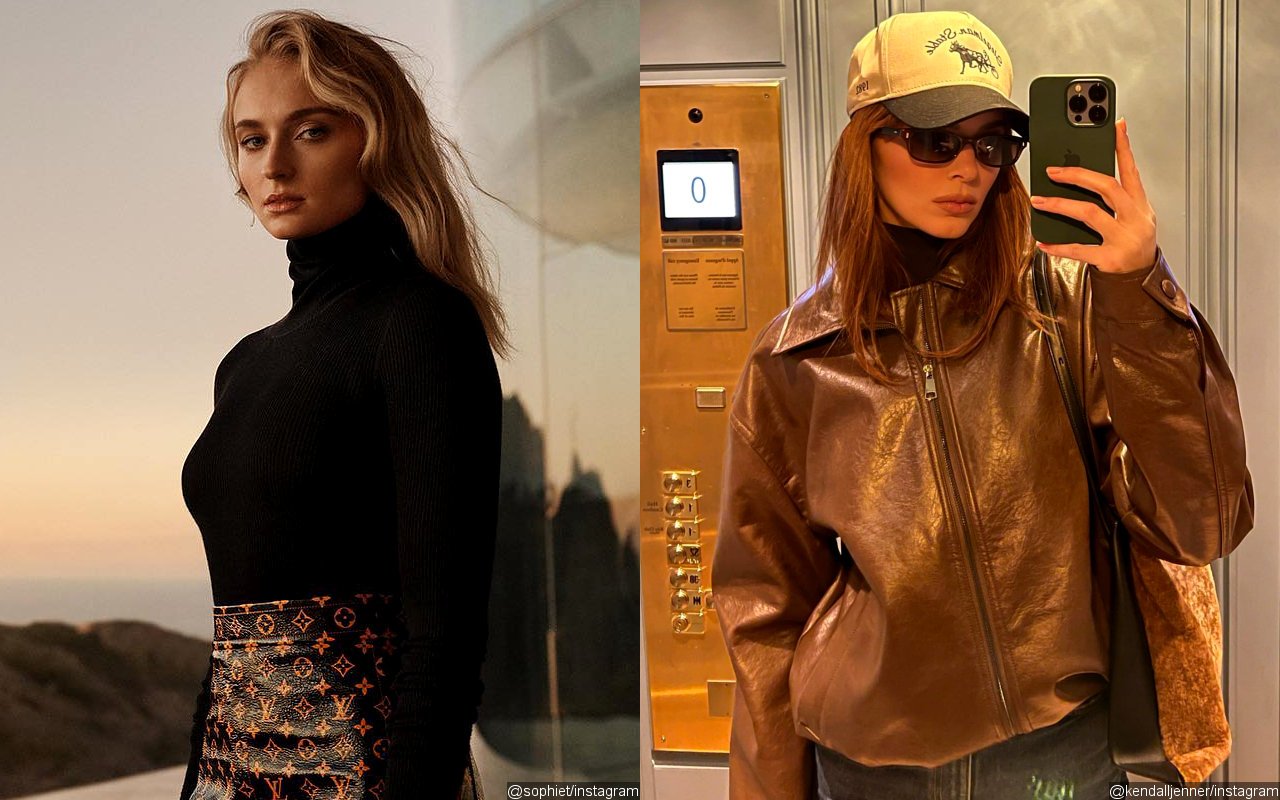 Not even Sophie Turner was immuned to Kendall Jenner's good look. When appearing on "The Tonight Show Starring Jimmy Fallon" earlier this month, the "Game of Thrones" alum divulged that she recently turned down Kendall's invitation to a Met Gala after-party because she was "struck by [the model's] beauty."
Sophie recalled, "[Kendall] was at the Met and I love the Kardashians. I think she's so gorgeous in real life and I was so, like, struck by her beauty… She invited me to this low-key afterparty. And she went, 'Do you want to come?' " In response, she simply replied, "No. No. No, I don't." The Emmy nominee seemingly regretted her decision to pass up the chance to party up with "The Kardashians" star as she said, "And I'm like, 'Why do I do this to myself?!' "
Source: Read Full Article