The One Iconic Look From The Nanny That Is Fran Drescher's Favorite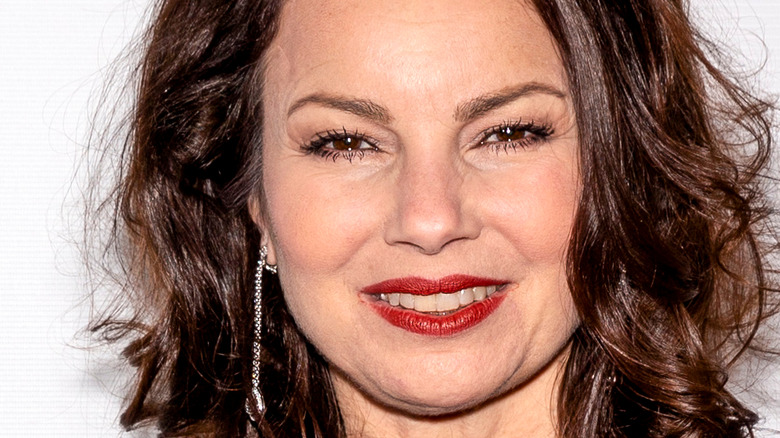 Fran Drescher is an icon in the truest sense of the word. In the early nineties, she didn't just front beloved sitcom "The Nanny" but also had a major hand in producing, writing, and directing the show too (via IMDb). Even decades after it went off the air, the show continues to attract large audiences, particularly binge-watchers, to the extent Drescher has been pushing the idea of a reboot starring none other than Cardi B. In a chat with Entertainment Weekly, Drescher revealed, "I know that Cardi B loves 'The Nanny' and she's got the style and she's really funny and she might be really great. And I could play her mother Sylvie. How cool would that be?"
Actor Charles Shaughnessy subsequently confirmed to ET that Drescher and he had discussed the plot of the reboot. "We've talked about it, and she actually had a really, really, I thought genius idea. I just thought, 'This was very smart.' That's all I'll say," he teased. Evidently everybody involved with "The Nanny" has incredibly positive memories of their time working on the show to the extent they'd love to continue in some form, even years later. Drescher, in particular, has lots of thoughts on what the best fashion moments on the beloved family show were. In fact, she has one look in mind the actress would steal from her namesake in a heartbeat. 
The legendary actress knows what she likes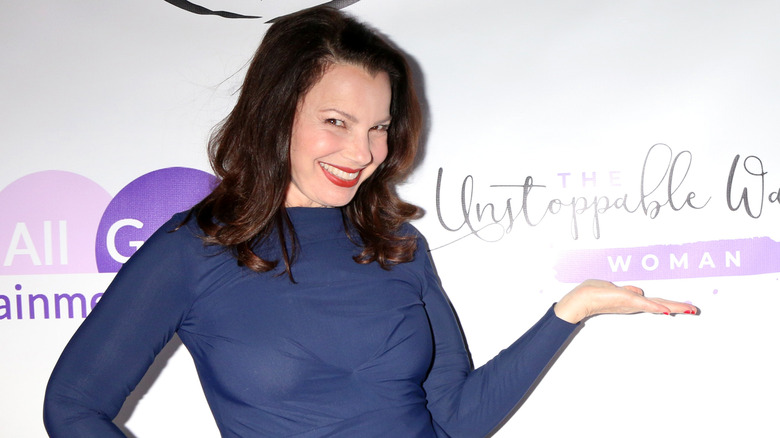 In a lengthy chat with Byrdie, actress and fashion icon Fran Drescher opened up about the beauty lessons she's learned over the years — always go sustainable and avoid anything that's been tested on animals or is highly scented, since it's likely carcinogenic — including how everything affects how your skin ages, whether it's hydration, diet, or even oral hygiene. As for her classic hairdo, "Root lift and hairspray" does the job there. When it comes to her favorite fashion moment on "The Nanny," Drescher reckons "that suit with the leopard collar that she first goes to the Sheffield mansion in when she gets the job" and which is seen during the opening credits for the show is a standout. Likewise, her eponymous character's "over-the-knee boots" paired "with the hot pants" were also iconic. 
On the enduring appeal of the show, Drescher opined to Harpers Bazaar that those who grew up watching "The Nanny" are now revisiting and sharing it with their kids. On why it's still so popular, particularly on streaming sites such as HBO Max, the iconic actress noted, "It's become a classic, and classics don't get old." Aside from being a sweet family sitcom, a love story, and total wish fulfillment, Drescher noted, "The clothes are just like a beautiful, incredible fashion show every single week." Still, the woman knows what she likes and if given the opportunity, it'd be Fran's sharp suit or her boots-and-hot-pants look no question. 
Source: Read Full Article