This Forgettable Dwayne Johnson Flick Has Been Trending on Netflix
For over a decade, Dwayne Johnson has been one of the most popular and bankable actors in Hollywood, starring in some of the biggest franchises in the film industry and earning millions of dollars. It was recently announced that Johnson topped the list of the highest-paid actors of 2020, so it would appear that Johnson has no intention of slowing down any time soon.
However, while Johnson has starred in several major films that have been both financial and critical successes, he has a few black marks on his acting resumé, as well. Surprisingly, one of these movies, Skyscraper, is currently performing well on Netflix, according to What's On Netflix.
Johnson has enjoyed sustained success at the box office
Johnson has proven himself to be one of Hollywood's biggest stars, having consistently starred in some of the most financially successful films in history. His work in the Fast & Furious franchise has cemented him as a superstar, with several of the films grossing over $1 billion at the box office, and Johnson earning his own spinoff film in 2019.
While some may say that Johnson has been typecast, others may say that he has successfully branded himself as an action film star. His roles frequently involve him playing either a hulking law enforcement officer with a bad attitude or a brave family man whose morals come before anything else. In either role, he's usually wearing khaki cargos and showing off his insane muscles.
'Skyscraper' was released in 2018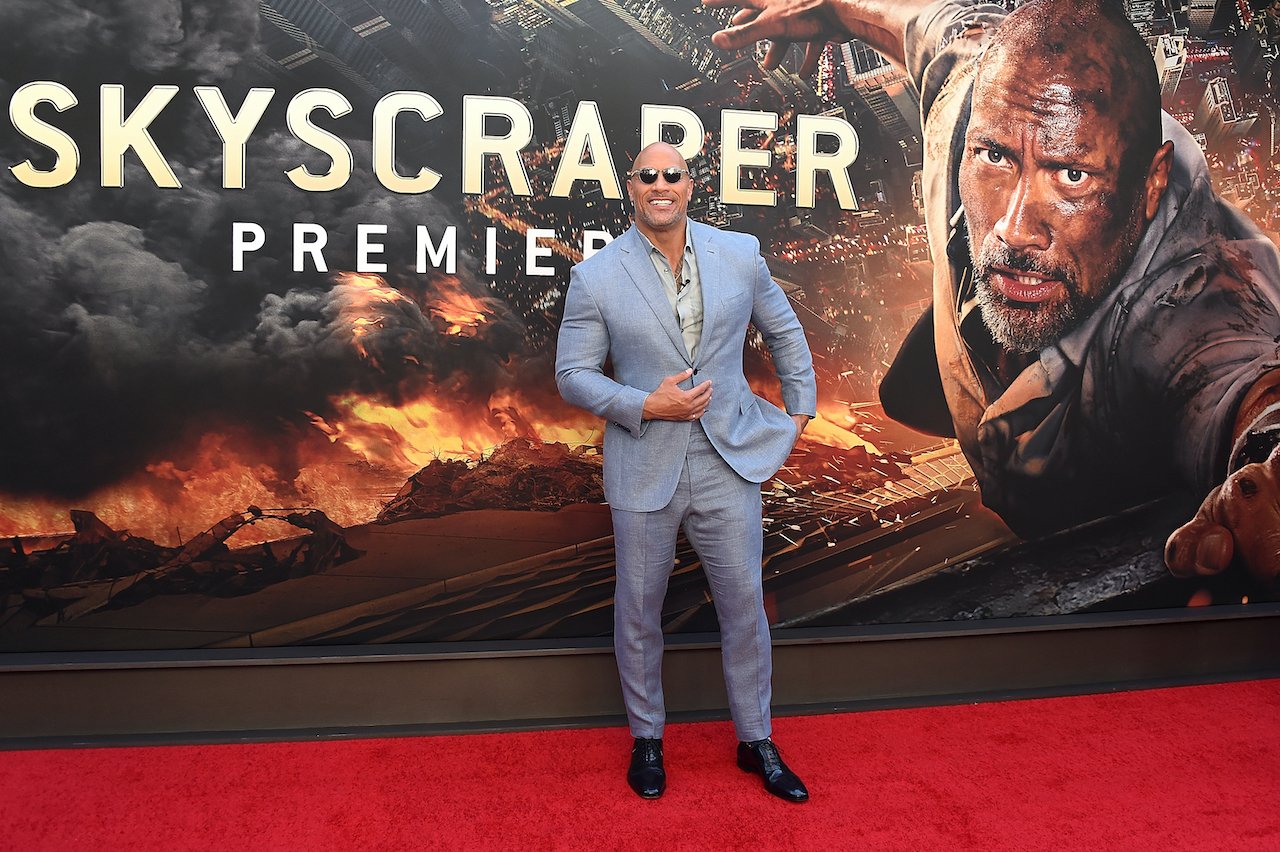 Skyscraper's initial theatrical run was in 2018, shortly after the release of another film starring Johnson, Rampage. The film revolves around Will Sawyer (Johnson), a former U.S. Marine and FBI Hostage Rescue Team leader that is now a private security consultant. He must rescue his family from a burning skyscraper that terrorists have set on fire and framed him for.
Skyscraper was released in July of 2018, intended to be a summer blockbuster for Johnson's international audience. Apropos to many of the other action films Johnson has starred in, the movie features a ton of explosions, special effects, and pulse-pounding suspense.
The film received mixed reviews from critics
Although Skyscraper performed well in the international market grossing $236.4 million, it wasn't well-received domestically, grossing just $68.4 million in America and Canada. Skyscraper was the 31st highest-grossing film of 2018, according to Box Office Mojo.
Aside from its poor financial performance, viewers were highly critical of the film's quality. Critics enjoyed Johnson's performance and the Skyscraper's suspenseful scenes but criticized the movie's writing and cliche plot elements. Many viewers found it to be a rip off of Die Hard.
Despite the moderate success of Skyscraper, Dwayne Johnson still made a ton of money in 2018, earning $124 million collectively from his roles on the big screen and television.
'Skyscraper' is performing well on Netflix
Regardless of how well Skyscraper was received by the public in 2018, the film has made a resurgence in recent weeks, landing in the Netflix Top 10 for the week of August 16th.
Source: Read Full Article