'This Is Us' Fans 'Thankful' for 'Beautiful Masterpiece' One Week After Series Finale: 'Pass the Tissues'
This Is Us fans endured their first Tuesday evening spent without the Pearson family. The show ended its six-season run on May 24. However, fans were still hungry for new content from the actors of the NBC series. Therefore, it was Instagram to the rescue with a new clip of the series stars helping fans deal with their feelings on the one-week anniversary of This Is Us' finale episode.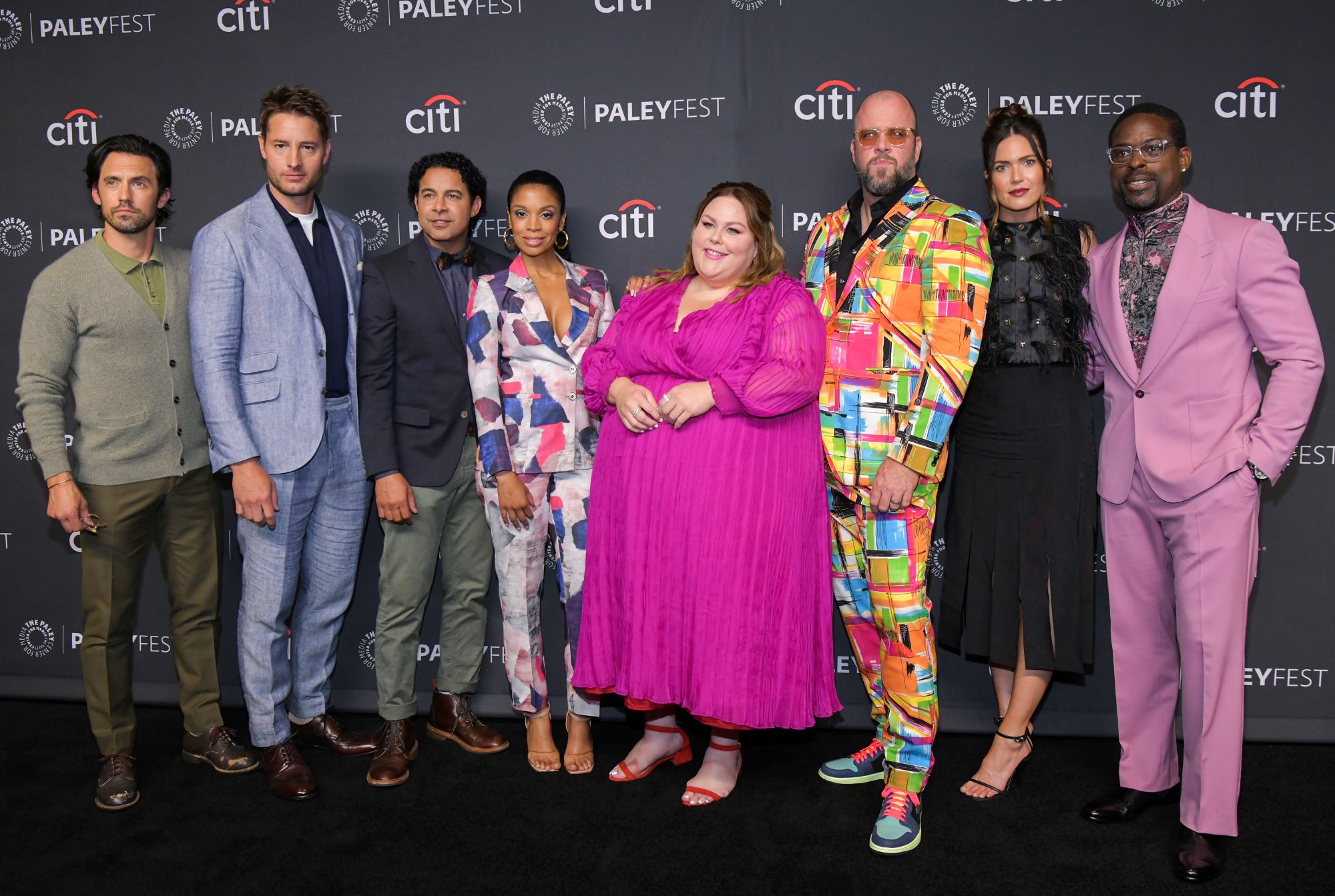 'This Is Us' ends with 'Us'
After six seasons on the NBC network, This Is Us ended its run with an episode titled "Us."
"Us" delivered a storyline that reminded viewers to live in the present instead of filling their days with to-do lists. It is those little moments that carry one through life's difficulties.
"I wish I had spent more time appreciating it when it was all happening," Rebecca (Mandy Moore) says to Jack (Milo Ventimiglia), "instead of just worrying about when it would end."
Subsequently, the episode transitioned back-and-forth between that lazy Saturday and Rebecca's memorial service.
The day's sadness combines with flashbacks of Jack teaching young sons Randall and Kevin (Lonnie Chavis and Parker Bates) to shave and Kate (Mackenzie Hancsicsak) enjoying the clan's time together.
In conclusion, the series attempted to answer future questions regarding the family's future.
Kate (Chrissy Metz) committed herself to creating music schools for the visually impaired.
Kevin (Justin Hartley) would focus on his non-profit home building company.
In addition, Randall (Sterling K. Brown) planned to test the waters of politics and launch a Presidential campaign.
To sum up, viewers learn Jack and Rebecca reunite in death. He let her know that she would remain a big part of their children's lives, even in death and that they "did good" together.
The Pearsons 'Pass the Tissues' during the one-week anniversary of the end of 'This Is Us'
On the one-week anniversary of This Is Us end, the series' core cast reacted to the milestone.
Mandy Moore, Milo Ventimiglia, Jon Huertas, Susan Kelechi Watson, Chris Sullivan, Sterling K. Brown, Justin Hartley, and Chrissy Metz all passed a box of tissues between each other in the sweet video clip.
While some looked saddened, others had a more lighthearted take on the situation, such as Sullivan, who cleaned his glasses with the tissues instead of wiping his eyes.
Fans are 'thankful' for the 'beautiful masterpiece' that was the NBC drama series
In the comments of the Instagram share, fans claimed they were "thankful" for the "beautiful masterpiece" that was the NBC drama series.
"Ugh, I guess I'll start watching from the beginning," wrote one fan of the series missing from its regular Tuesday night lineup one-week post-finale.
"This beautiful masterpiece of a series. It can't be replaced. Thankful to the writers, actors, producers, and everyone involved with 'This Is Us' for the gift they gave viewers. Pass the tissues to me, please," claimed a second viewer.
"Anyone watch this a million times so Milo Ventimiglia winks over and over?" questioned a third Instagram user.
"Everything about this video is perfect solid gold. Thank you, 'This Is Us,' for everything you gave to all of us over six years. This series was perfection and lightning in a bottle," penned a fourth follower.
All six seasons of NBC's This Is Us are streamable on Hulu.
Source: Read Full Article