Tia Mowry on How Her Holiday Traditions Are Changing: "We're Kind of Passing the Torch Down"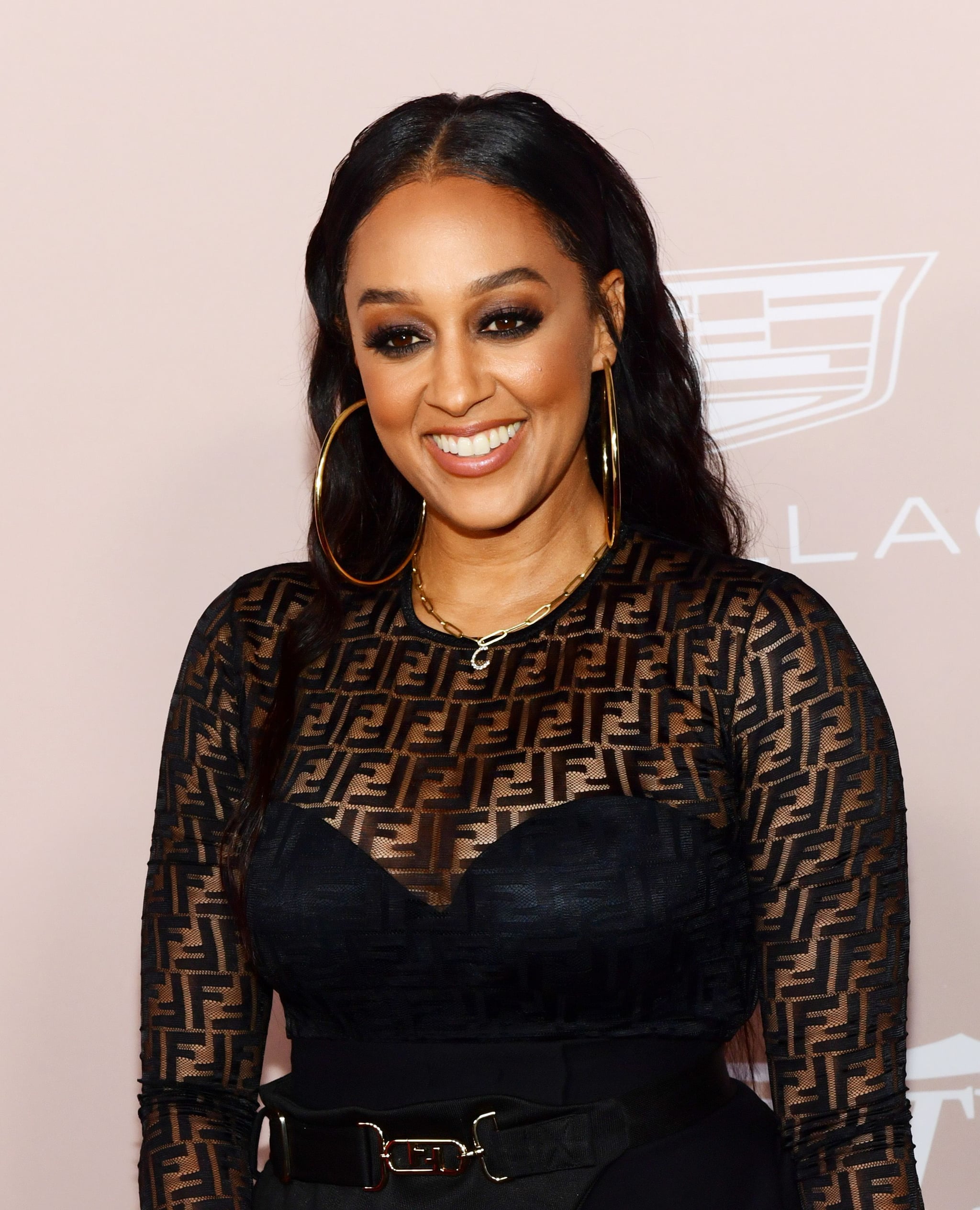 Image Source: Getty / Chelsea Guglielmino
Tia Mowry is ready to kick back and relax with her family this holiday season. While promoting her partnership with LACTAID®, the actor, entrepreneur, and mom of two dished to POPSUGAR her Thanksgiving and Christmas plans, and how excited she is to gather with all her loved ones.
"So traditionally, everyone comes over to my house for Thanksgiving. And of course, we make this big feast but I've done it for the past five years," Mowry explains of her holiday traditions. "So now we're kind of passing the torch down to my sister, [then] we'll switch around. My brother will do it one time. But now we're headed up north and we're all going to be there . . . The cousins are going to get together, I'll see my brothers and all of that good stuff."
She continues: "Then for Christmas, I always like to do a staycation. Meaning, at the end of the year, this is when I wind down and I'm like, you know what? Mama was wearing all of these hats. It's time for Mama to be catered to. So we are going to a resort where people will be doing the cooking for me," Mowry jokes. "I don't have to make up my bed or anybody else's bed. We're just going to spend quality time together, eating and creating these wonderful, beautiful memories that I hold dear . . . We're all about singing Christmas carols, watching Christmas movies, decorating the tree, so there's definitely going to be tons of that. I hope the kids will do that for their families as they get older."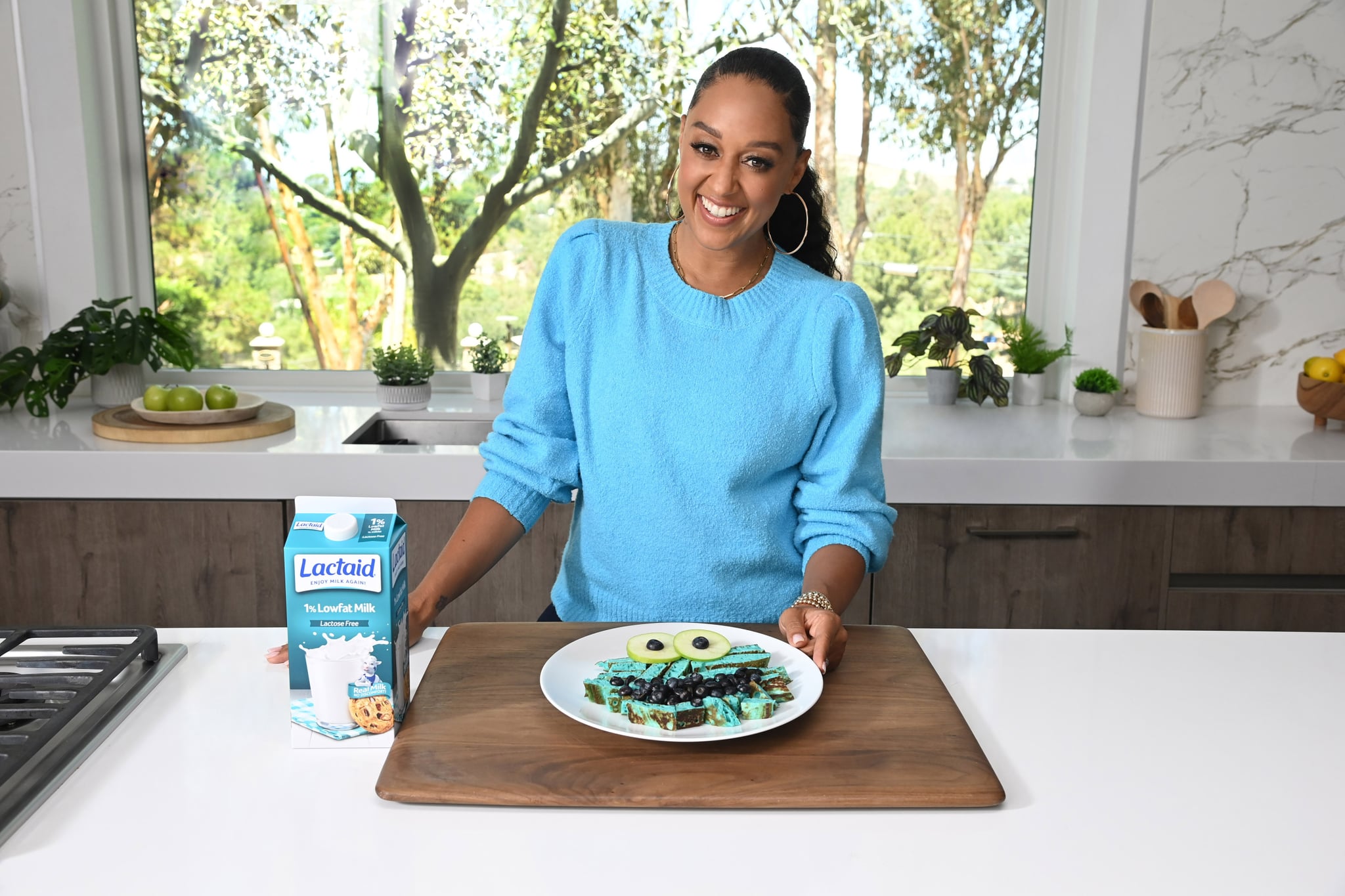 Image Source: Michael Simon
According to Mowry, the holiday season is always a big deal to her family — mainly because there's always "lots of food" to enjoy. One of her favorite things to do with them is watch movies with milk and cookies in hand — something she's able to do now with LACTAID®. "There wasn't always a time in my life, should I say, that I was able to enjoy an entire glass of milk because of some sort of stomach discomfort," Mowry explains. "But thanks to Lactaid, I now have the freedom to be able to say, 'Yes, I can finally have a glass of milk without any stomach discomfort because it's 100% real milk just without the lactose.'"
One of the other benefits for Mowry this holiday season is being able to lean on her family for support amid her recent divorce from Cory Hardrict. The two split after 14 years of marriage, but per an Oct. 4 Instagram post from Mowry, they'll "maintain a friendship as we co-parent our beautiful children," Cree and Cairo. Mowry says her parents and friends are also part of her support system when it comes to balancing motherhood.
"When you become a mother for the first time, I feel like you're like mother hen so you want to do everything," she says. "You feel like you're the only one that can do anything and everything right. But at the same time, you're hindering yourself. Meaning I think it's important to have a tribe. I think it's important to ask people to help and to have people to lean on . . . I know as a mom, a lot of moms are apprehensive about that. But the more help that you get, I think the better."
In addition to celebrating the holidays with her family, Mowry is also gearing up to do another Lifetime Christmas movie, which she says will premiere next December. Additionally, the actor teases that she'll be announcing another special project at the top of the new year. "I cannot wait for this to hit," she says. "This has been something that I've always wanted to do and I can't wait to share it with the world."
Source: Read Full Article