Update: Kourtney Kardashian Is Making a So Much Money Right Now
Hello there, my children. Please gather round if you're in the mood to feel deeply jealous of Kourtney Kardashian. Thanks to approximately one million episodes of Keeping Up with Kardashians, some impressive spon-con choices, a mega-mansion in Calabasas, and her new lifestyle website POOSH, ya girl Kourtney is truly L-I-V-I-N-G. And by that I mean she's filthy rich. Especially compared to those of us who are out here with an old piggy bank and four years worth of student loan debt (help @ Bernie Sanders!).
The good news is we can all live vicariously through Kourtney—'cause after calculating her net worth, I'm comfortable saying her bank account is definitely the most ~interesting to look at~.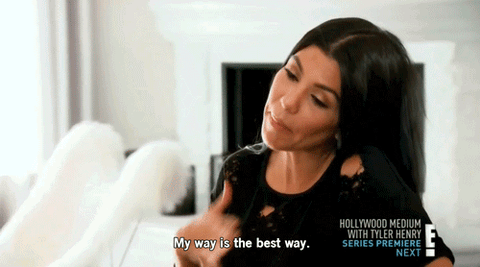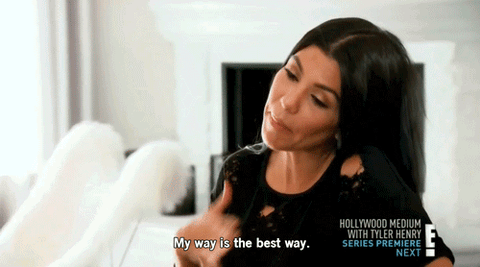 Let's Discuss Keeping Up with the Kardashians Because Holy Sh*t
Rumor has it that Kourtney is thisclose to quitting E!'s iconic reality show, but she'd be missing out on millions if she did. You can get a full rundown of the insane amount of money America's First Reality Family makes for KUWTK, but if you're too lazy to click, I can tell you that Kourtney gets a big slice of a verrrrry lucrative pie.
Here's the breakdown: In 2015, the Kardashians negotiated a $80 million deal for three years of KUWTK. Then in 2017, they reportedly scored another $150 million deal to take them through 2020. To which I say, THE DEVIL WORKS HARD BUT KRIS JENNER WORKS HARDER.
According to Kris, her famous family (aka Kim, Khloé, Kourtney, Kylie, and Kendall) split this money pretty evenly—meaning Kourtney walked away with about $25 million from that 2017 contract. "Everybody gets paid pretty much equally, 'cause we all film a lot and we all work hard," Kris told Ellen DeGeneres in 2017. "And we've created this show and this brand for the last decade…Everybody's happy."
And Then There's Her Sponsored Content Deals
As Forbes noted in 2016, the Kardashians mostly use KUWTK for "advertising and branding opportunities." In other words, being on E! ensures their platform stays strong so they can make extra income through sponsored content and brand endorsements. While Kourtney doesn't do as much #sponcon as her sisters, she's still a big-time "get" for brands looking to partner with a celeb thanks to her nearly 83 million Instagram followers.
https://www.instagram.com/p/Bg9A13gDGfR/
At this point, you're probably like "cool but how much does she make per post?" Hard to know for sure, but according to Talent Resources CEO Michael Heller, Kourtney was earning up to $250,000 per Instagram post in 2017 when she had just 54.3 million followers. Seems safe to assume she's making even more than that now, right?
Don't Forget About POOSH, Mmmkay?
Kourtney gets a lot of crap from her sisters for not being as business savvy, but her new lifestyle brand POOSH is actually a pretty genius money-maker. While POOSH offers loads of advice via blog posts, it's big-time secret weapon is shop.poosh.com. Think of it a more ~fancy~ version of regular spon-con: instead of just posting, let's say, her favorite essential oil diffuser to Instagram and getting paid for a quick #ad, Kourtney now collaborates directly with brands to sell products through her own site—taking a cut of the profits while she's at it.
https://www.instagram.com/p/B3CpDARFPSc/
Plus, Kourtney also works in partnership with her sisters, meaning their massive success is also her massive success. Most recently, she collaborated with Kim Kardashian's KKW Beauty on a perfume, which presumably she got paid for in exchange for Kim being allowed to use her name, likeness, and platform:
https://www.instagram.com/p/B4Qs1PVlAZm/
And Finally, There's Her Freakin' House
It's massive. And so fancy. According to Elle Decor, Kourtney and her kids are posted up in a six-bedroom Calabasas mansion that she and her ex Scott Disick purchased for $8.5 million. It has an elevator, a gym, and a massage room—and it definitely adds to her overall net worth. Here's a tour if you're in the mood to feel extremely envious:
So, What's Kourtney's Total Net Worth?
According to Celebrity Net Worth, that'd be $45 million. To put that in perspective, Kim's net worth is $350 million, and Kylie's is around $1 billion—but hey, compared to my $0.00 net worth, Kourt is doing pretty damn good.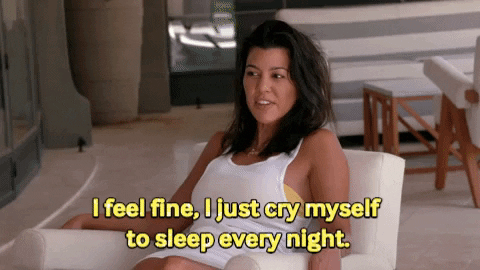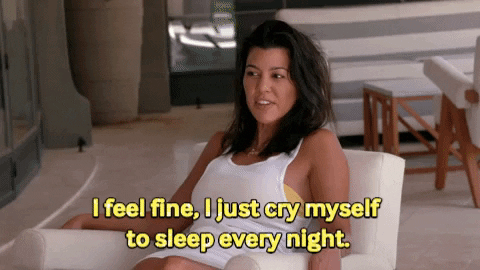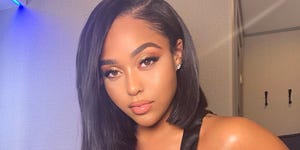 Source: Read Full Article