Was Tom Brady flirting with Kim Kardashian at Michael Rubins party?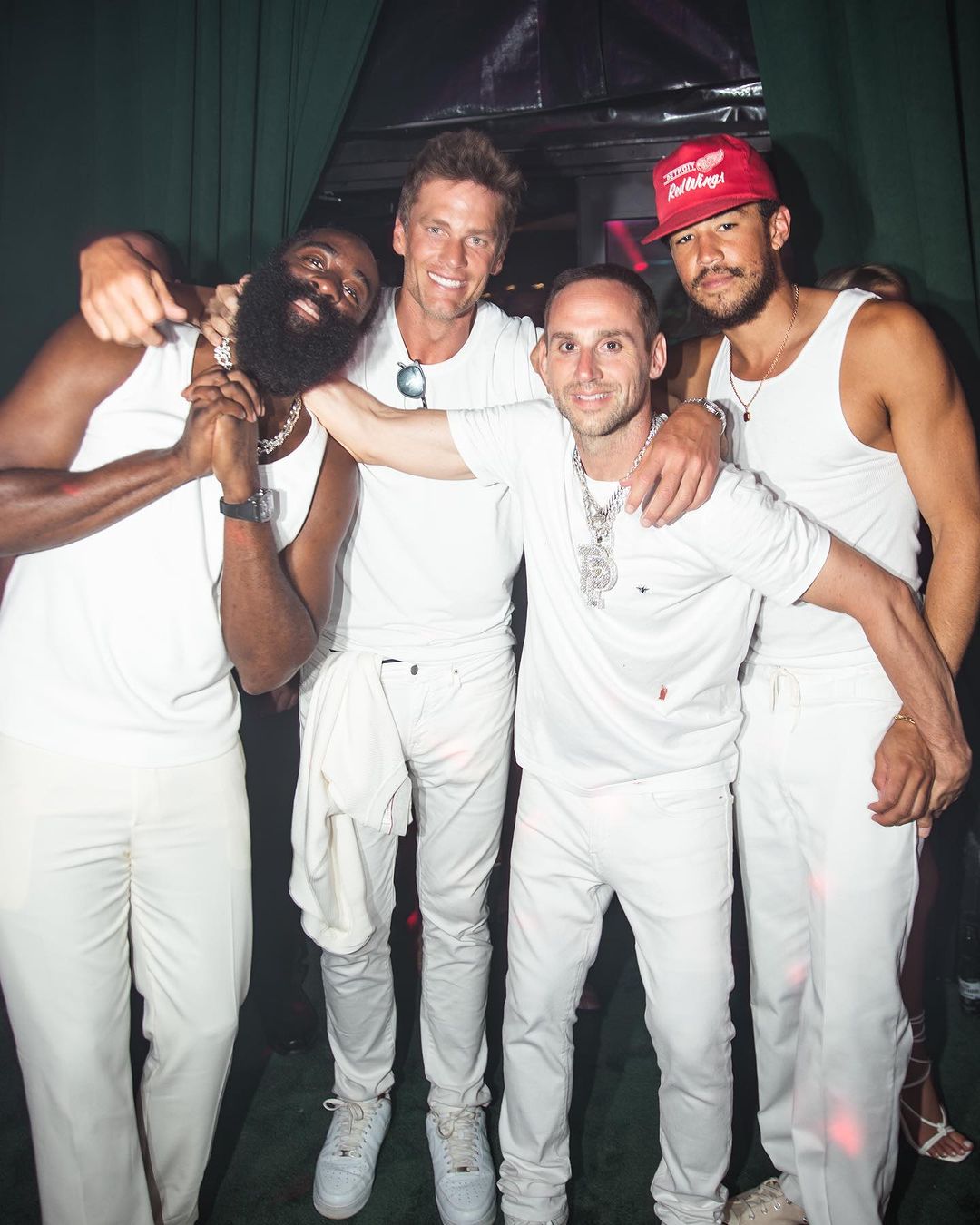 Back in May, there was a very random rumor about Tom Brady and Kim Kardashian, both of whom are single right now. The rumor at the time was that they were already somewhat friendly, and Kim approached him for advice about buying a home in the Bahamas. Nothing came out of the rumor other than idle speculation about how they might be sort of interesting together. Crash cut to Michael Rubin's Fourth of July party in the Hamptons, to which both Tom and Kim attended. Of course, tons of other celebrities attended too – Jack White, Kylian Mbappé, Jay-Z, Beyonce, James Harden, Kendall Jenner, Leonardo DiCaprio, Bennifer, and on and on. Still, people are really focused on the potential for Tom and Kim to happen.
According to Us Weekly, Kim and Tom did speak briefly at the party – a source claims that Kim went up to Tom and his friends and asked them to do a shot with her, which they did. People Mag's sources also got into the speculation, saying that Kim and Tom "said hi briefly when she arrived" but they "barely even spoke at the party and barely even said hello." Still, Kim was overheard talking about how Tom is attractive and that she has a "crush" on him. Take that as you will. Page Six also says that Kim and Tom spoke briefly but that nothing is really happening:
Tom Brady is still playing the field — but not with Kim Kardashian. Sources tell Page Six that while the retired NFL star and Kardashian both attended Michael Rubin's Fourth of July blowout earlier this week, they "only talked briefly."

In fact, the Super Bowl champion was more focused on working the room.

"He was talking to different women," an insider tells us of the ex-football player's moves inside the Hamptons bash. Multiple sources add that they did not see Brady, 45, and Kardashian flirting or dancing together, as some reports have said.

"Kim and Tom are friends and have a lot of respect for each other," a source says, adding that the 42-year-old Hulu star is focusing on her family and businesses right now — not any relationships.
[From Page Six]
Yeah… my gut says that Kim is probably interested in getting Tom or someone like Tom for her next boyfriend, but both of them would probably acknowledge that if they did try it, it would be incredibly complicated. Speaking of, the Mail's source claims that the Kim rumors aren't the real story: Tom was actually getting flirty with Emily Ratajkowski.
Tom Brady did get cozy with someone at Fanatics mogul Michael Rubin's Hamptons Fourth of July White Party last weekend – but DailyMail.com can exclusively reveal that it wasn't Kim Kardashian. Instead, the 45-year-old spent the evening glued to the side of the reality star's friend, model Emily Ratajkowski, 32.

A well-placed source who attended the event told DailyMail.com: 'I don't know why there are all these rumors about Brady and Kim Kardashian – they barely interacted at all.'

The source added: 'He actually spent the evening with Emily Ratajkowski – they were together most of the night and looked very cozy. They didn't leave together but if anyone was getting close, it was them.'
[From The Daily Mail]
Now THAT is interesting. Emily is also single, and she's been mingling and dating and seeing what's out there. She flew to Japan to make out with Harry Styles. She let Brad Pitt use her name for his PR rehab. She had a brief fling with Eric Andre. I could totally see Emily and Tom hanging out.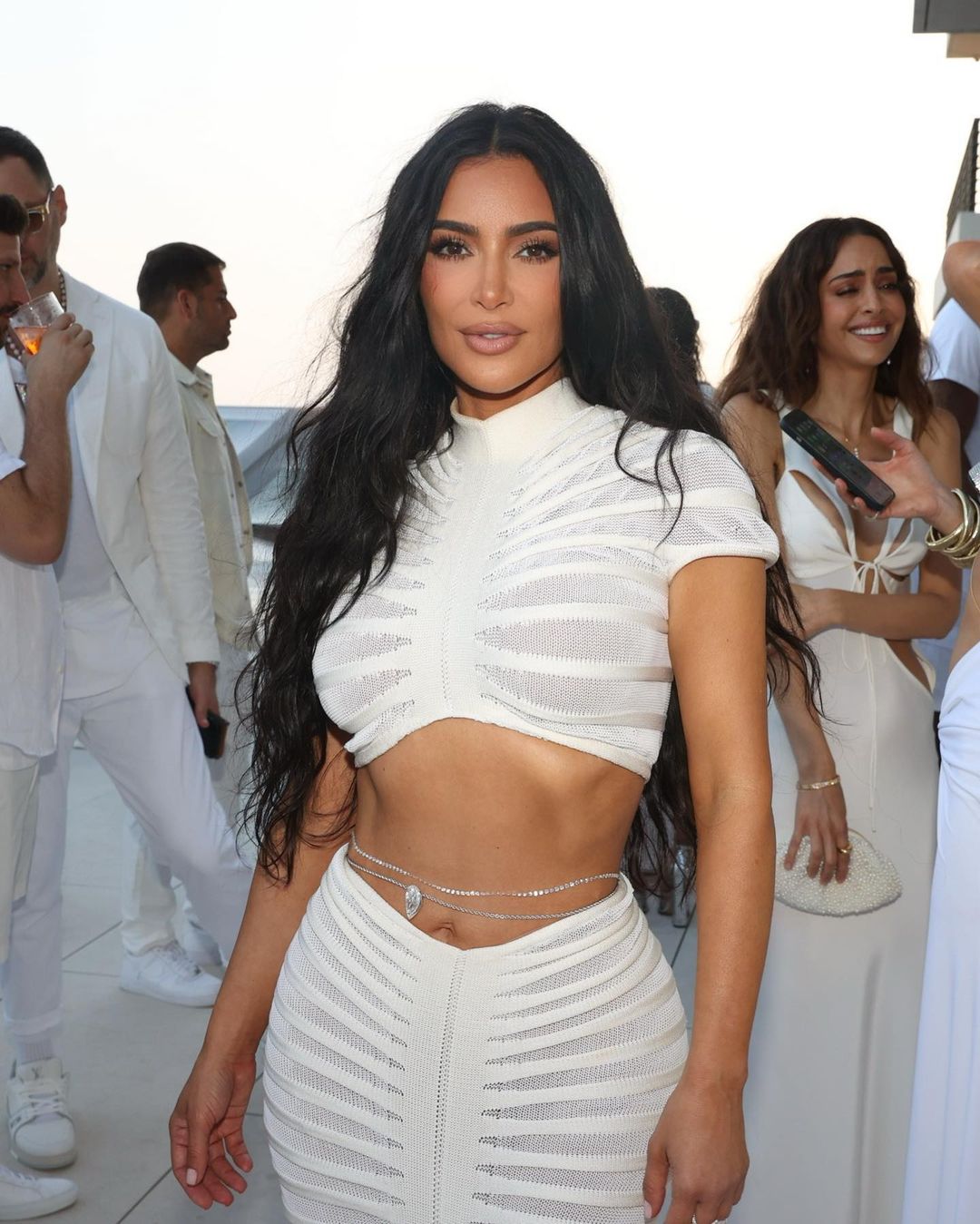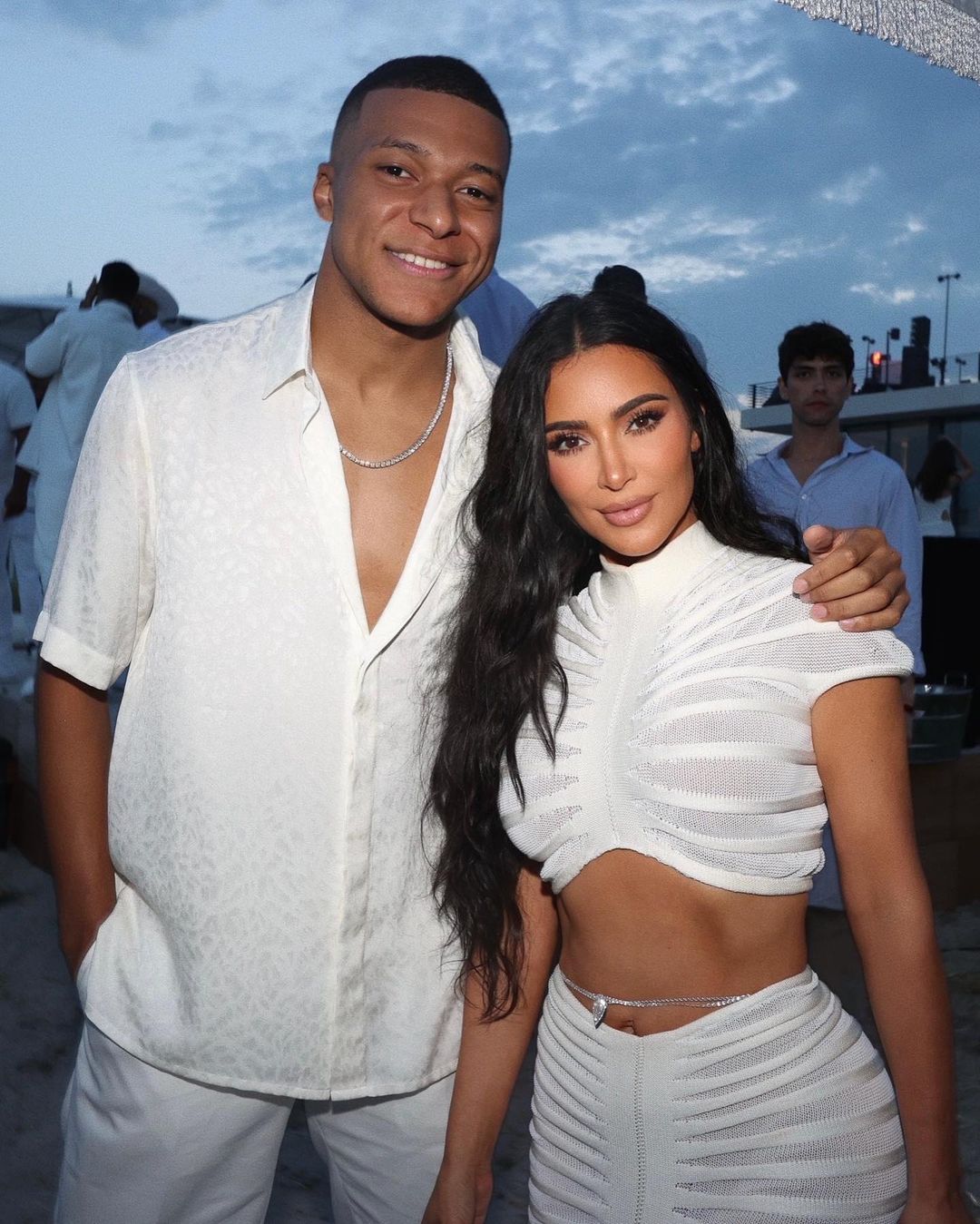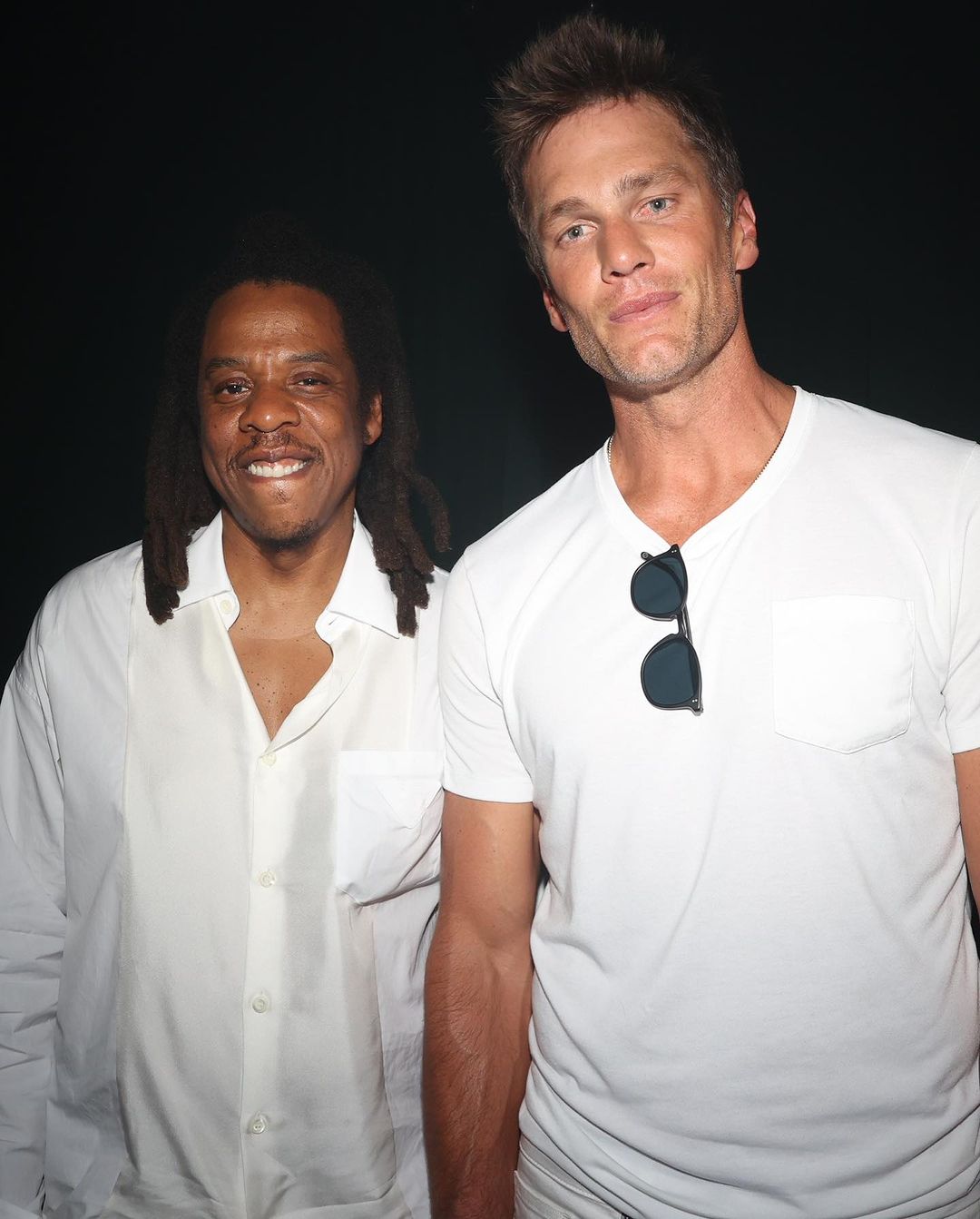 Photos courtesy of Instagram.
Source: Read Full Article