Why Ina Garten Prefers Buffet Style Eating Over a Stuffy Sit-Down Dinner
Ina Garten loves to entertain but she prefers a more casual vibe over anything fussy. The Barefoot Contessa star shared that, given the choice between serving a sit-down meal or a buffet, she would choose the latter every time.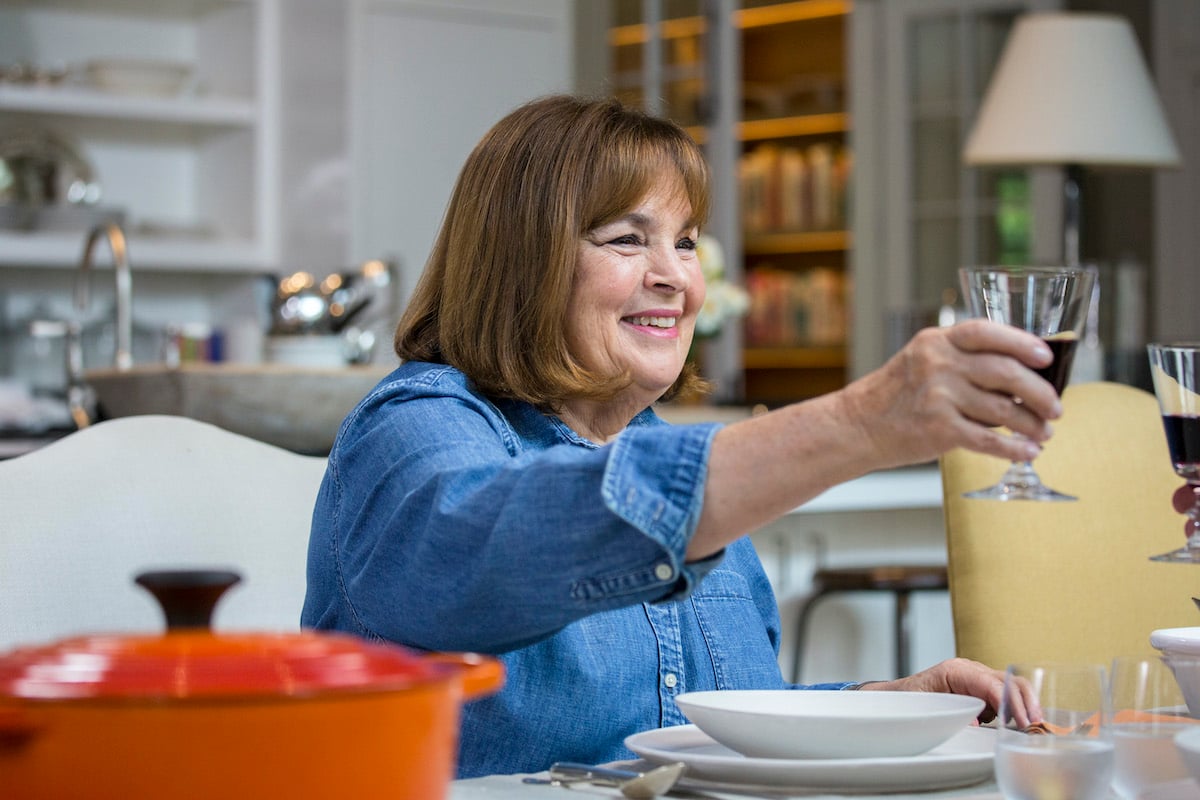 Ina Garten explained why buffet-style is more appealing to her
During an appearance on the Cooking Up a Storm with Al Roker podcast, the host chatted with Garten about the Thanksgiving holiday and asked some of her preferences when it comes to entertaining.
When Roker asked, "Once you've got everything cooked: buffet style or sit-down, pass around the dish?" the Barefoot Contessa star said she usually does a buffet. Garten had a good reason why she doesn't like a more formal sit-down meal.
"I like buffet-style because I think then everybody gets up and gets what they like and they can pass up what they don't like," she explained. "And then they can come back and they can go have seconds — and it's no big deal."
The Barefoot Contessa star likes the optics of a buffet better as well. "I always feel like, if all the bowls are on the table, it's like there are half-empty bowls of who-knows-what," she explained. "It doesn't look good."
She added, "I've always done buffet-style. And usually, in the room, you know? So, very often, we'll eat in the kitchen, so I'll do [the buffet] on the kitchen counter. And sometimes things can just sit on the stove, just bubbling away."
The 'Barefoot Contessa' star keeps entertaining casual and stress-free
Garten likes to make entertaining stress-free by planning every detail carefully, but she also involves her guests so everyone can contribute. During a 2020 interview on Domino's Design Time podcast, Garten shared that she welcomes guests with music in the background and then has everyone visit a bar area to make their own drink.
"What I do is I set up like a bar in the living room on a table so everybody can help themselves," the Barefoot Contessa star shared. "So, I'm not running around making a drink for everybody. And each person gets to have like a scotch and soda exactly the way they like it."
She also leans on some "very simple hors d'oeuvres," explaining how a trip to Italy inspired the idea to keep party appetizers unfussy. "I was in Italy a long time ago and, with drinks, they served a little dish of potato chips, pistachios, and olives. That was it," Garten shared. "And I thought, 'This is the chicest thing' and it's no cooking at all — it's so incredibly perfect."
Garten said her guests are involved with helping out at the end of the meal and it provides a more casual family feeling. "So I think everybody feels like family when you do that and one person serves wine and somebody else clears the dishes … and it's kind of a group thing, rather than a formal service," she explained. "And I think that makes a really warm party."
Source: Read Full Article