23 Of The Most Powerful Photos Of This Week

Introducing the BuzzFeed News newsletter JPG — this weekly newsletter will feature the most powerful images from around the internet, as well as behind-the-scenes exclusives from renowned photographers and our hard-hitting photo stories.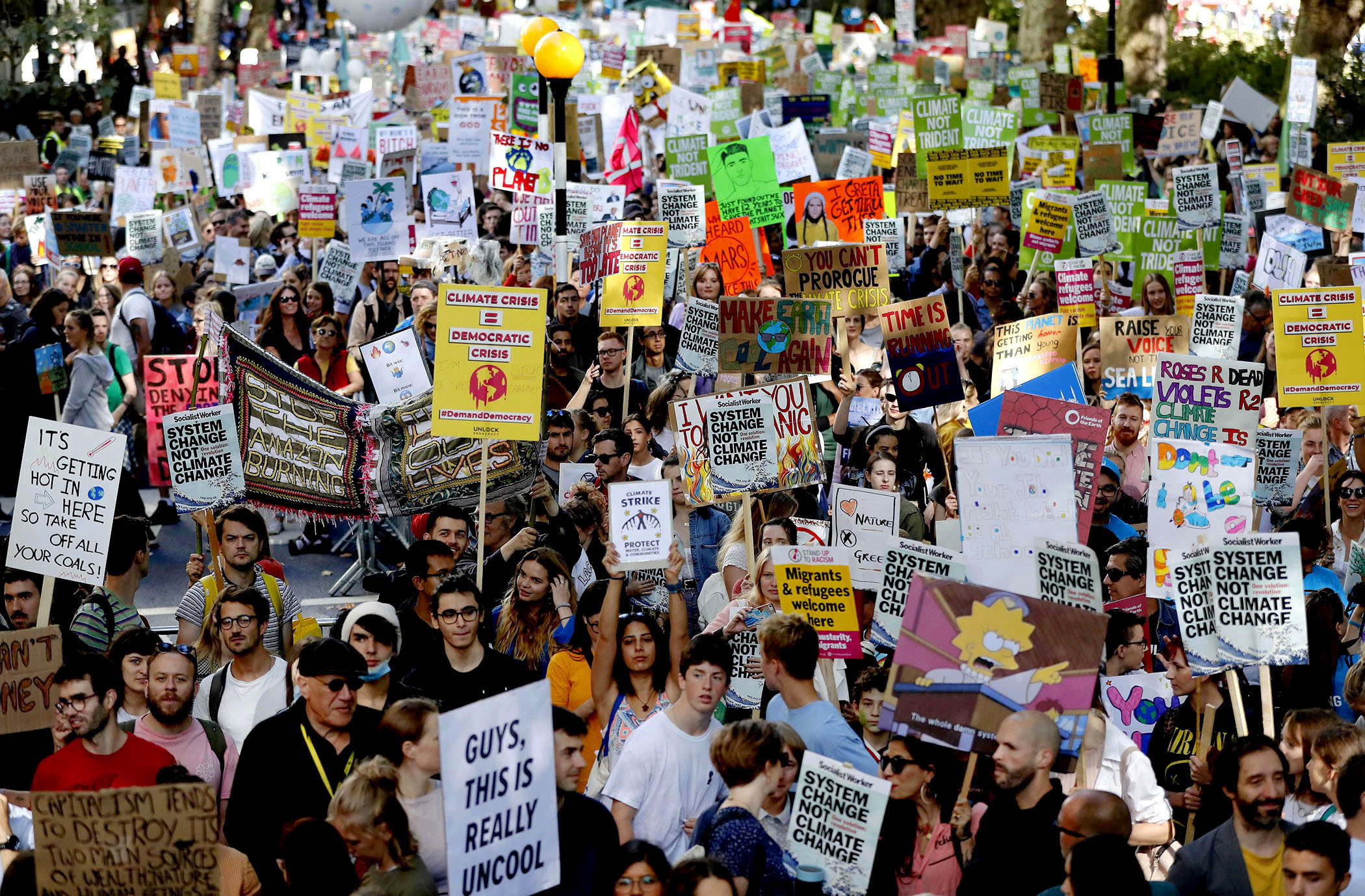 Climate protesters demonstrate in London on Sept. 20. Protesters around the world joined rallies on Friday as a day of worldwide demonstrations calling for action against climate change began ahead of a UN summit in New York.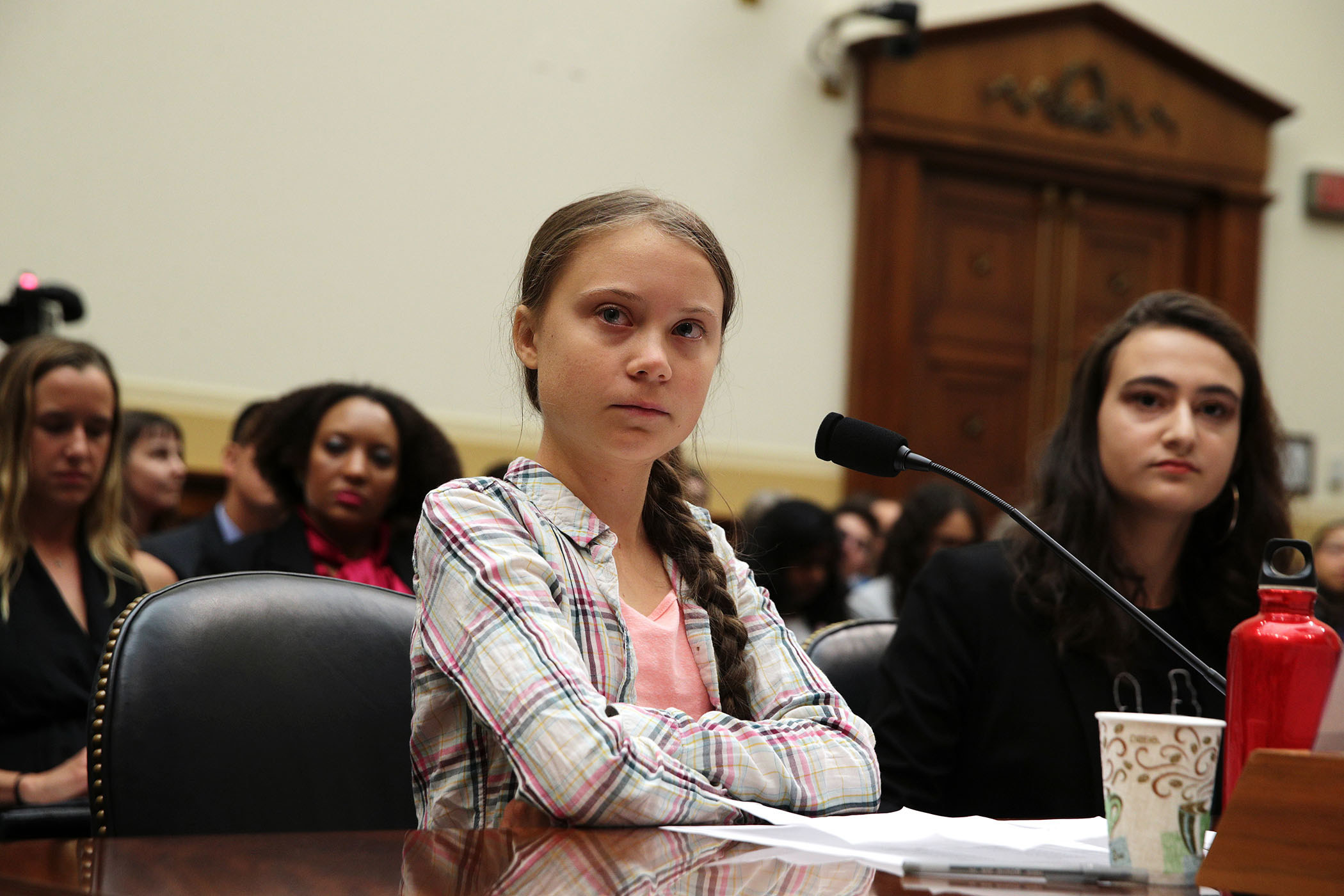 Founder of "Fridays For Future" Greta Thunberg, left, and co-founder of "This Is Zero Hour" and plaintiff in Piper v. State of Washington Jamie Margolin, testify on Capitol Hill on Sept. 18, in Washington, DC. Thunberg, who recently sailed across the Atlantic Ocean in a zero-carbon emissions sailboat, is in Washington to discuss the climate crisis with lawmakers and will speak at the UN Climate Action Summit on Sept. 23 in New York.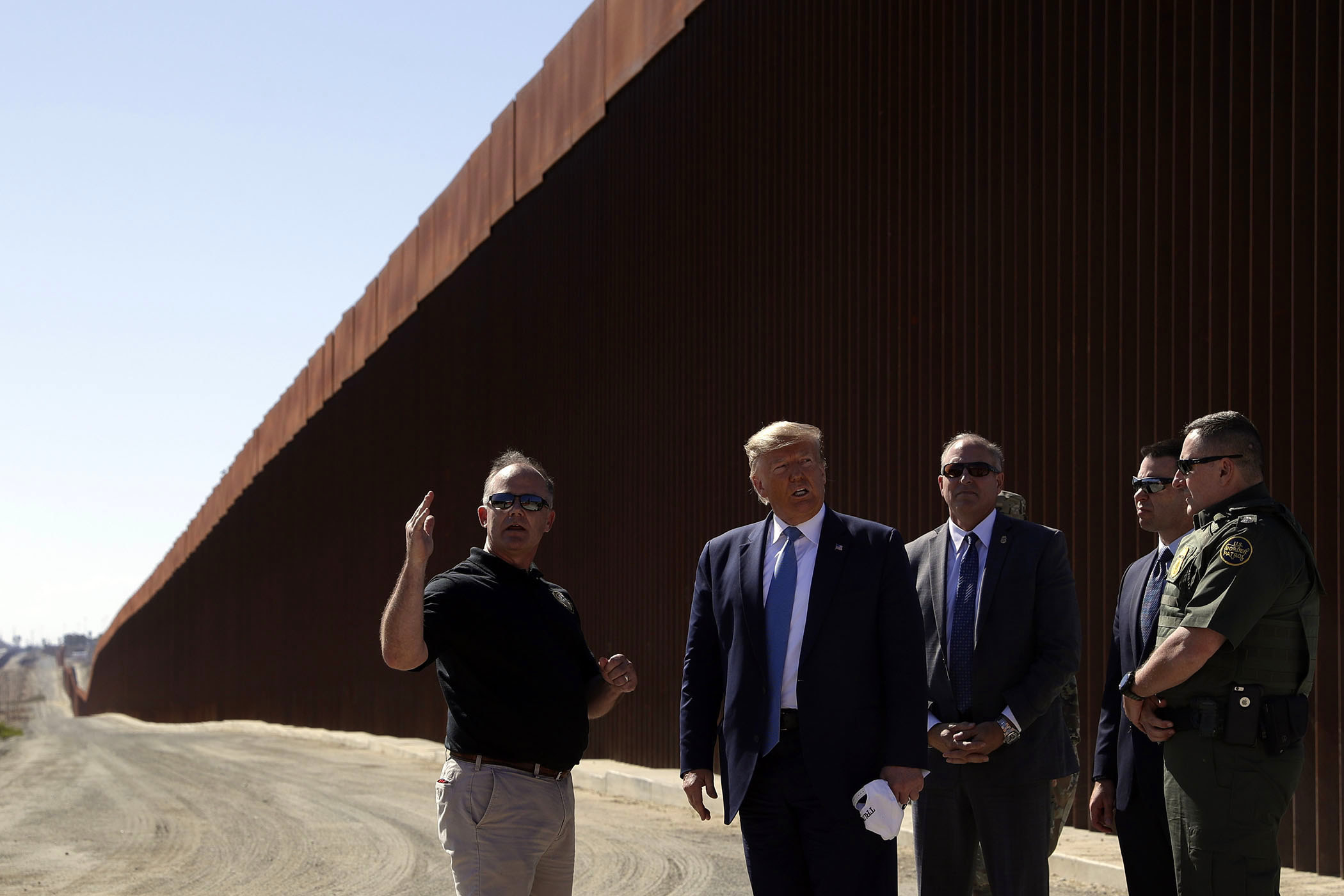 President Donald Trump tours a section of the southern border wall under construction on Sept. 18, in Otay Mesa, California.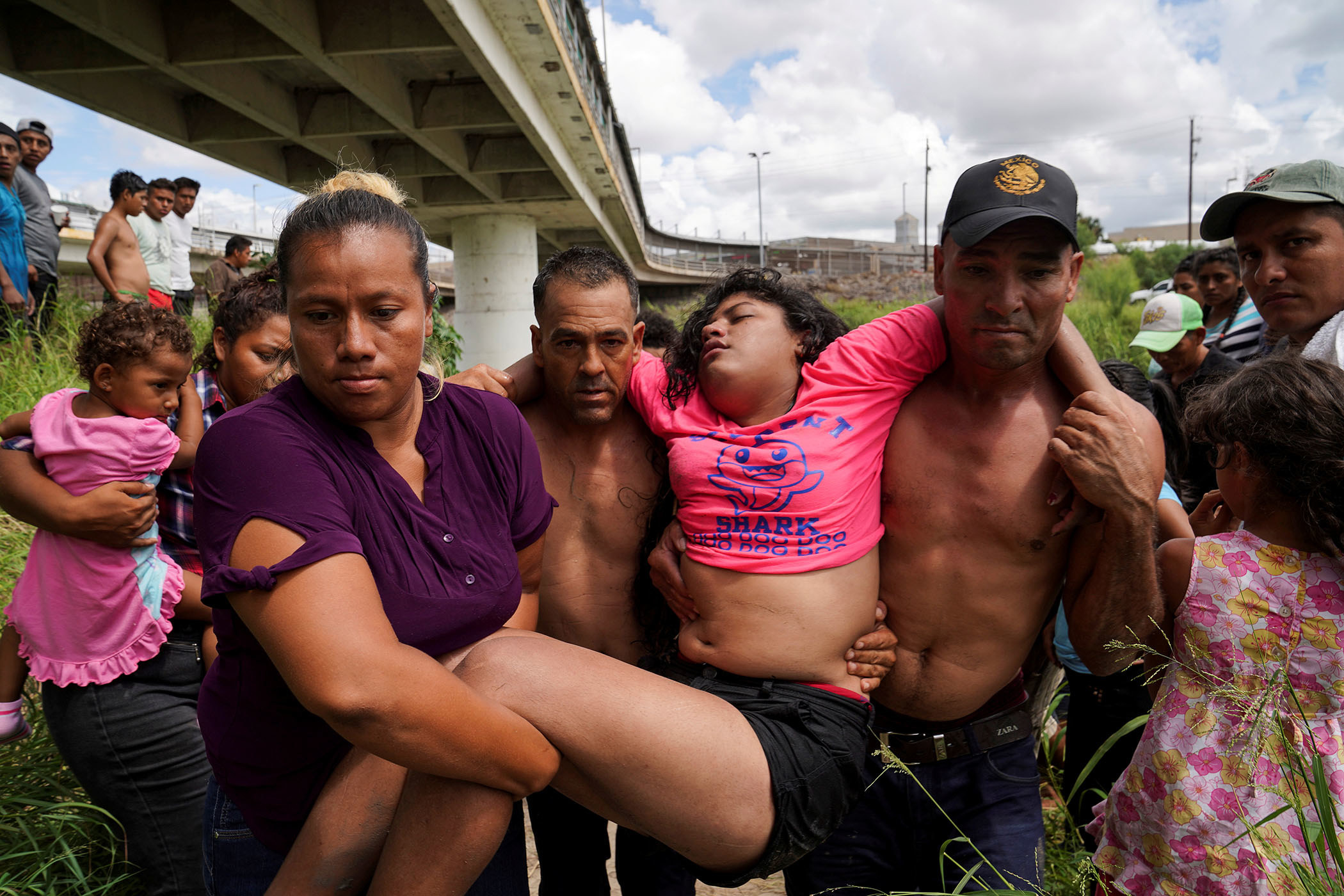 Breni, a Honduran girl who is seeking asylum in the US, is carried from the Rio Grande in distress, where she had been bathing across the river from a Brownsville, Texas, Customs and Border Protection tent facility, in Matamoros, Mexico, on Sept. 12.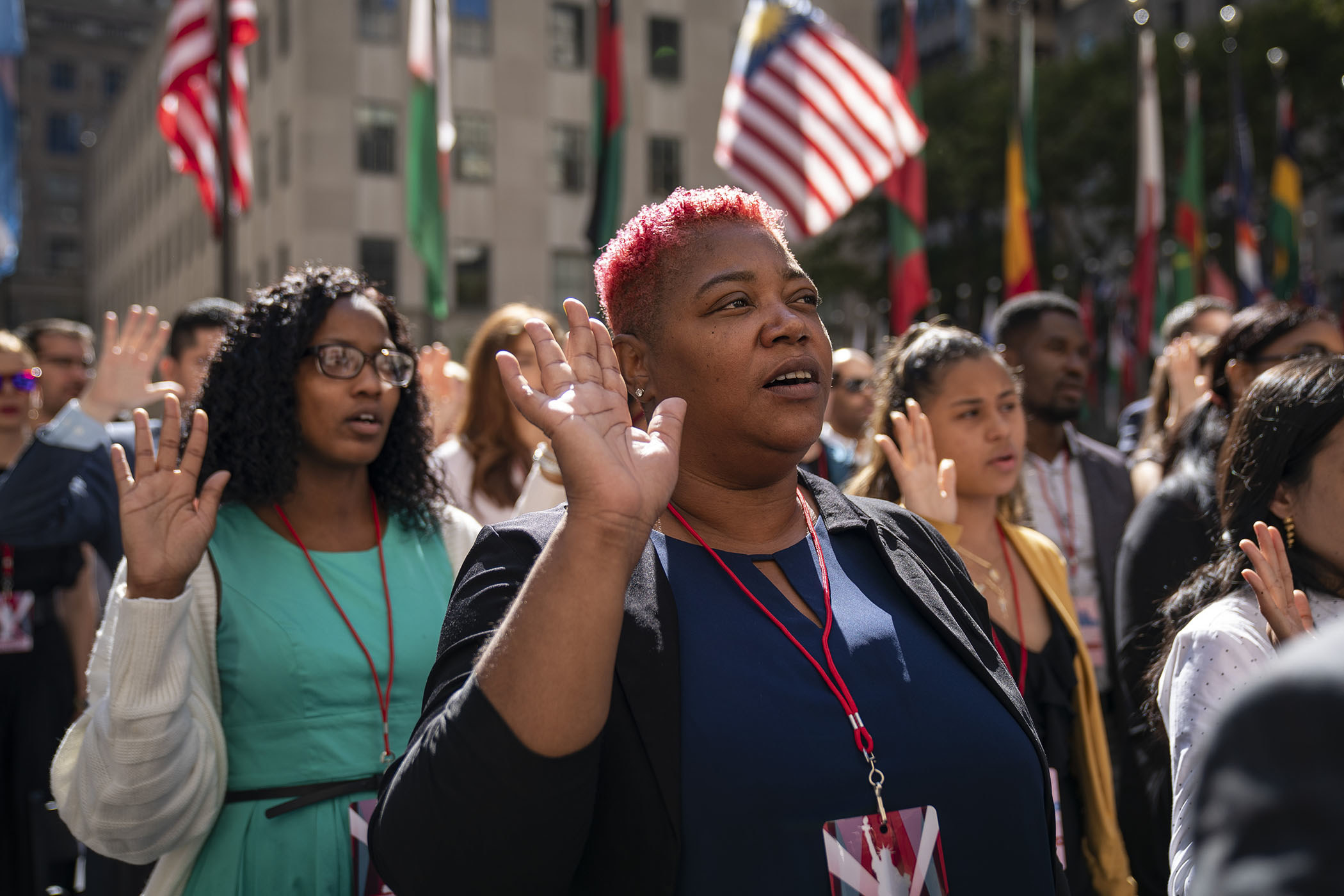 New US citizens recite the the Oath of Allegiance during a naturalization ceremony at Rockefeller Center on Sept. 17, in New York City.
Democratic presidential candidate Sen. Elizabeth Warren takes the stage before addressing supporters at a rally in New York City on Sept. 16.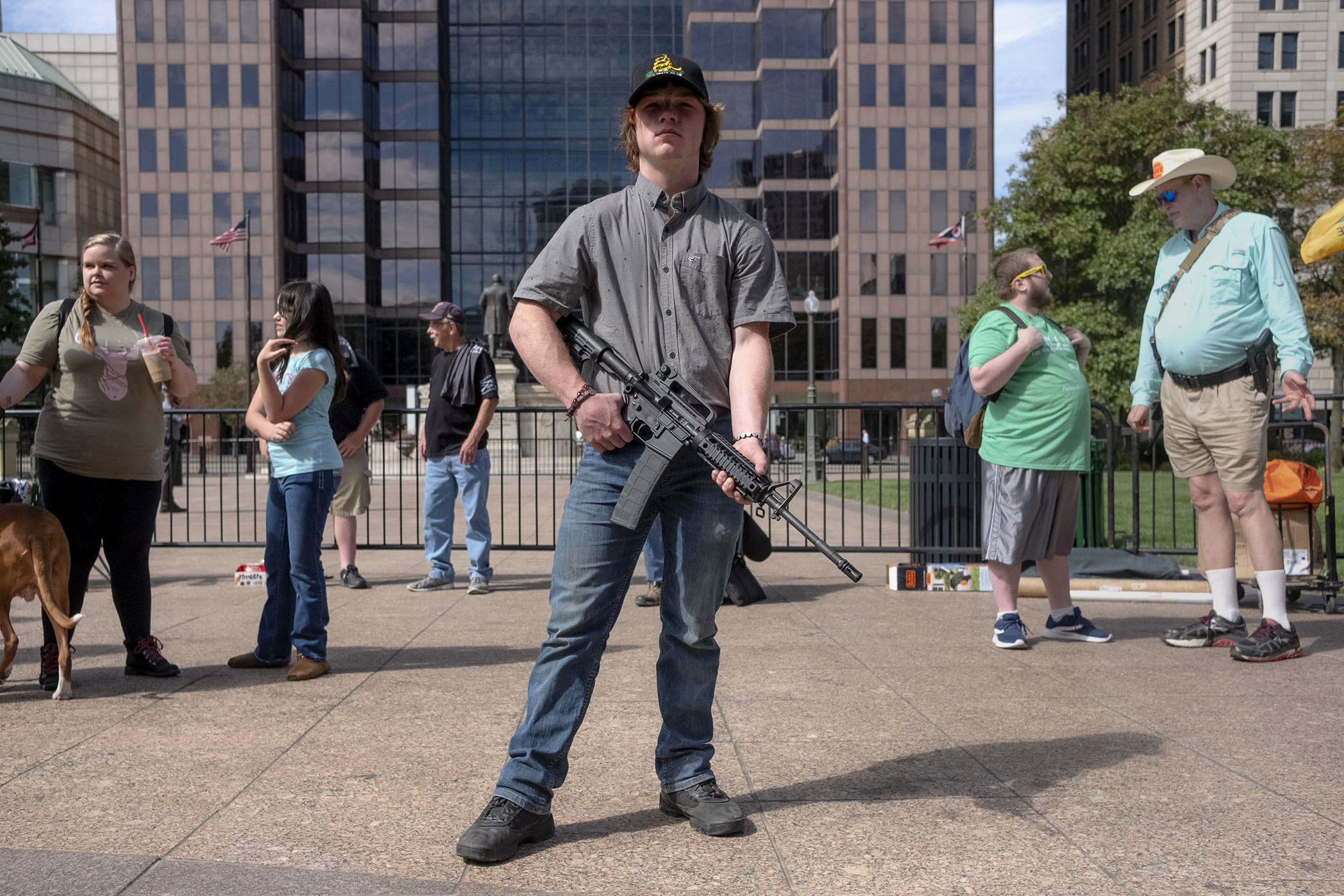 A person exercises their right to open carry a firearm as gun owners and second amendment advocates gather at the Ohio State House to protest gun control legislation on Sept. 14, in Columbus, Ohio.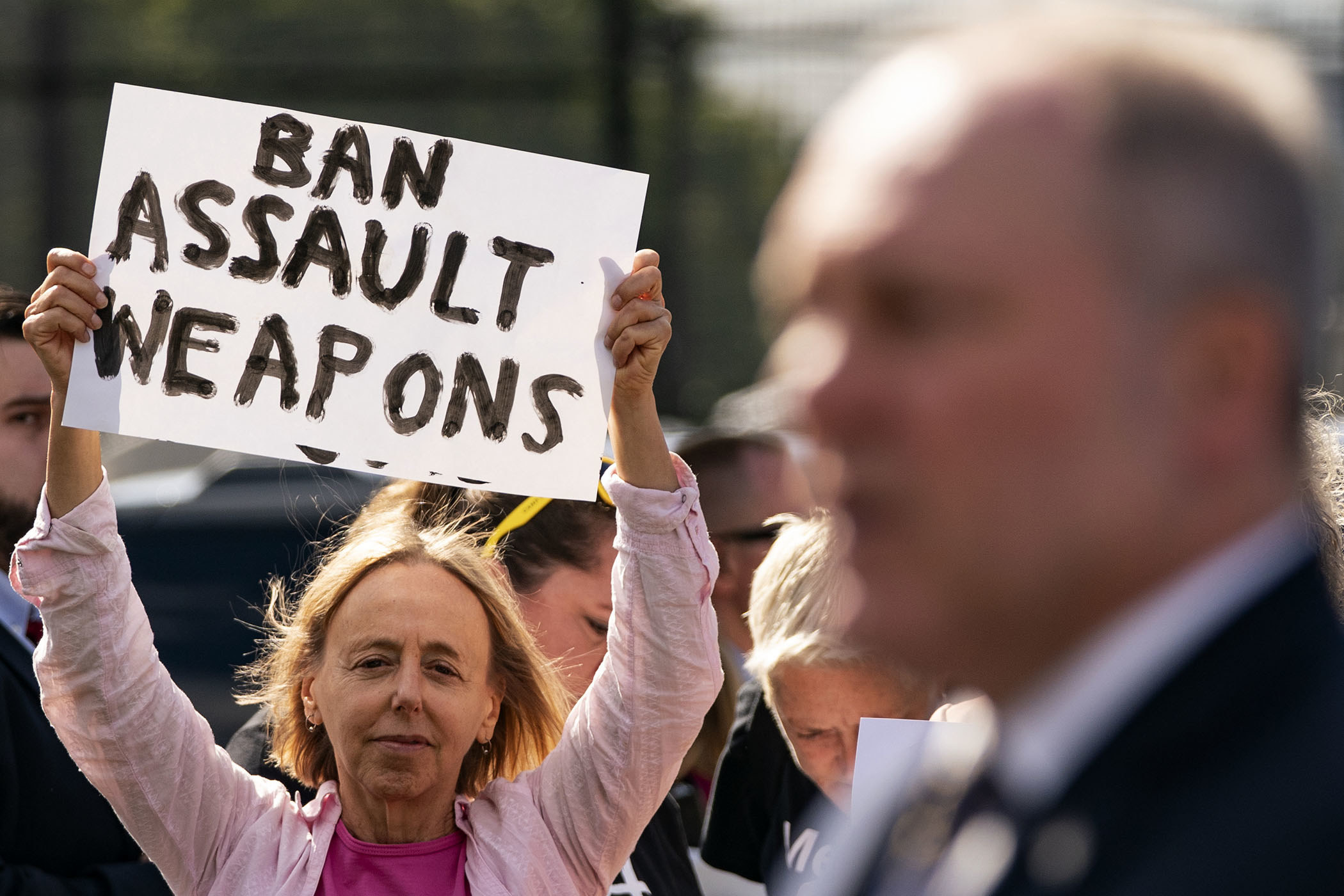 A demonstrator holds a protest sign as House Minority Whip Steve Scalise, a Republican from Louisiana, speaks during a press conference on gun violence outside the US Capitol in Washington, DC, on Sept. 18.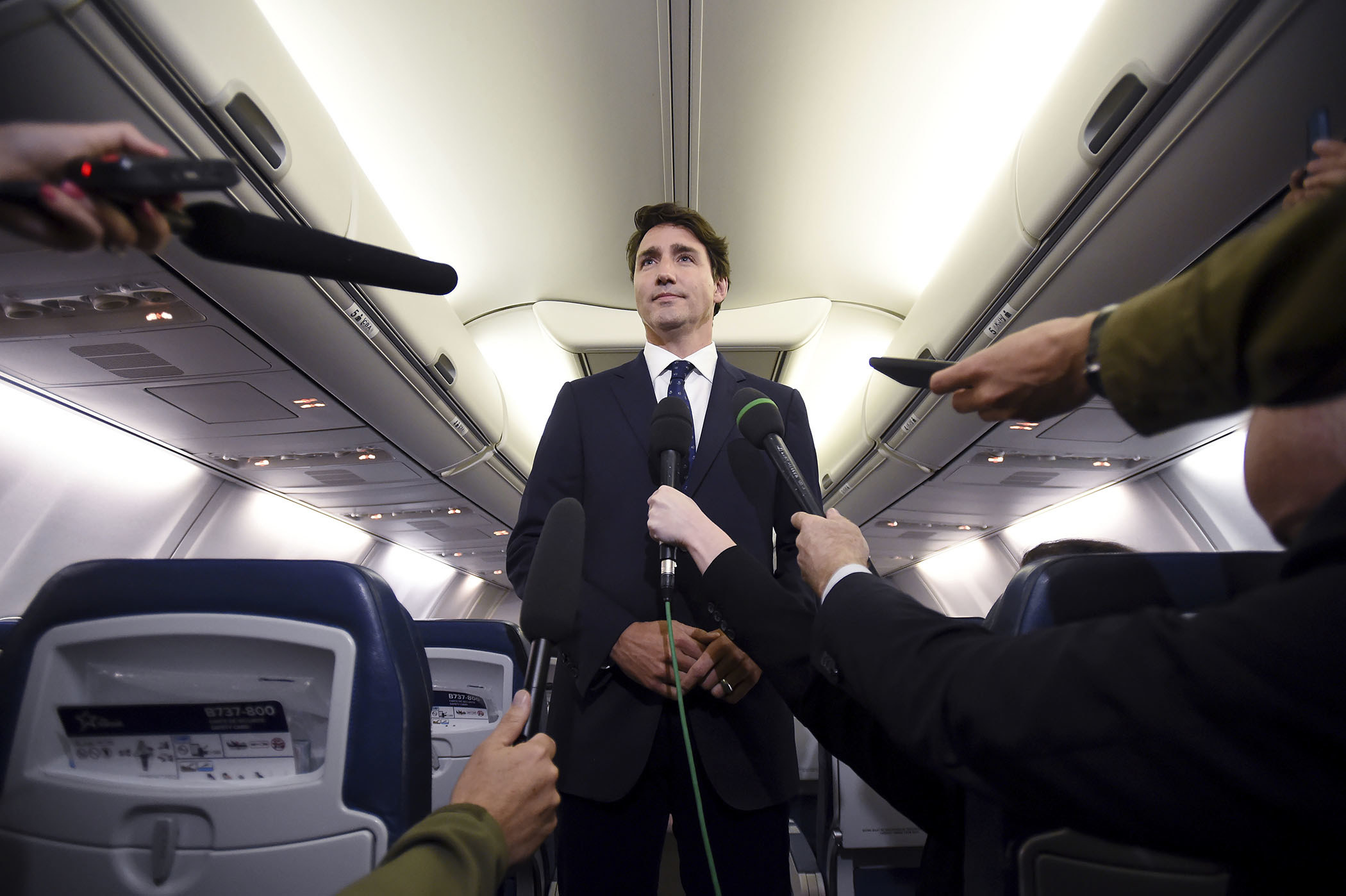 Canadian Prime Minister and Liberal Party leader Justin Trudeau makes a statement in regards to a photo coming to light of himself in 2001 wearing "brownface," while on his campaign plane in Halifax, Nova Scotia, on Sept. 18.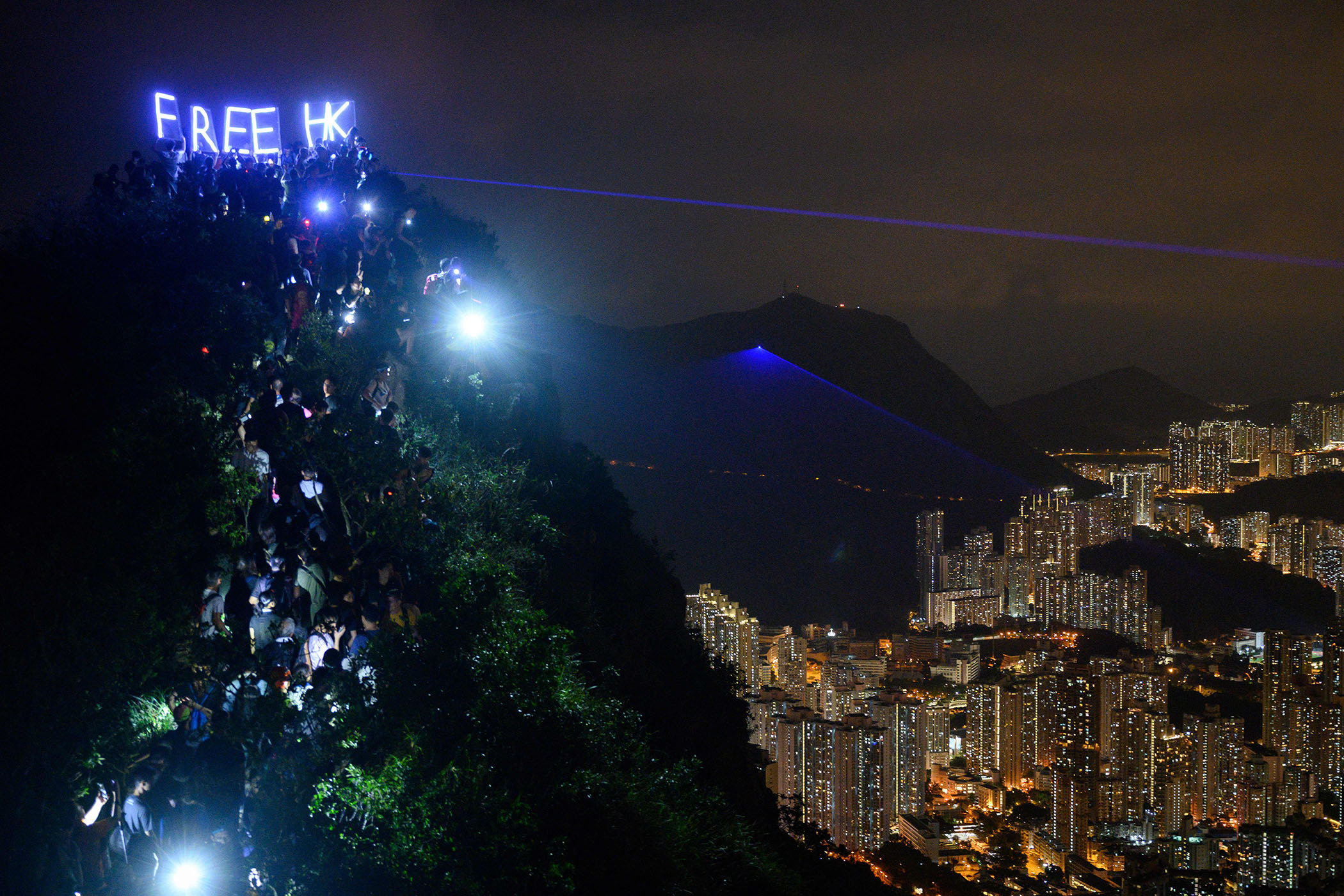 Pro-democracy activists hold up LED lit letters which read "Free HK" as others shine torch lights, lights from their phones, and lasers from Lion Rock in Hong Kong on Sept. 13.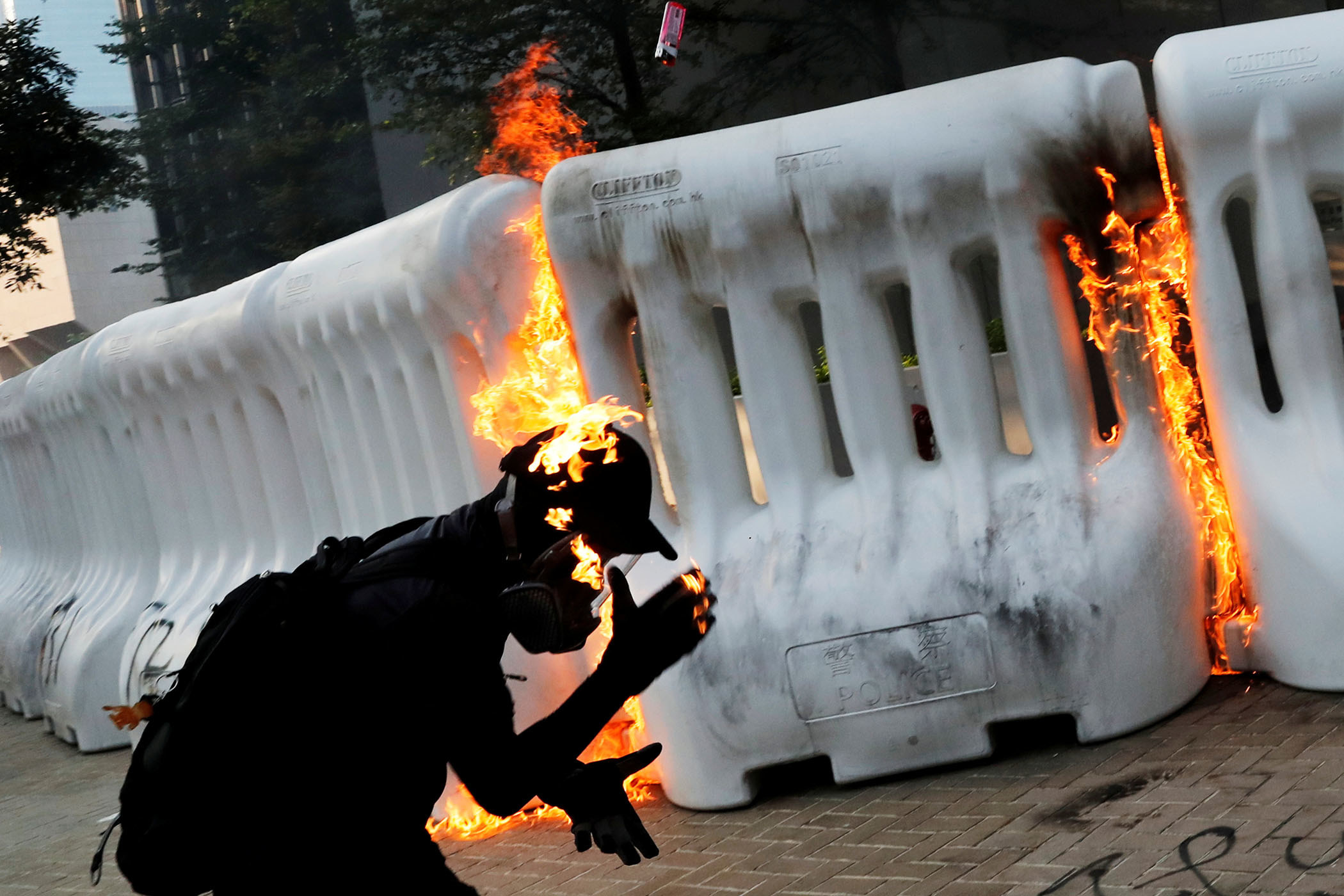 An anti-government protester catches fire after throwing Molotov cocktail during a demonstration in Hong Kong on Sept. 15.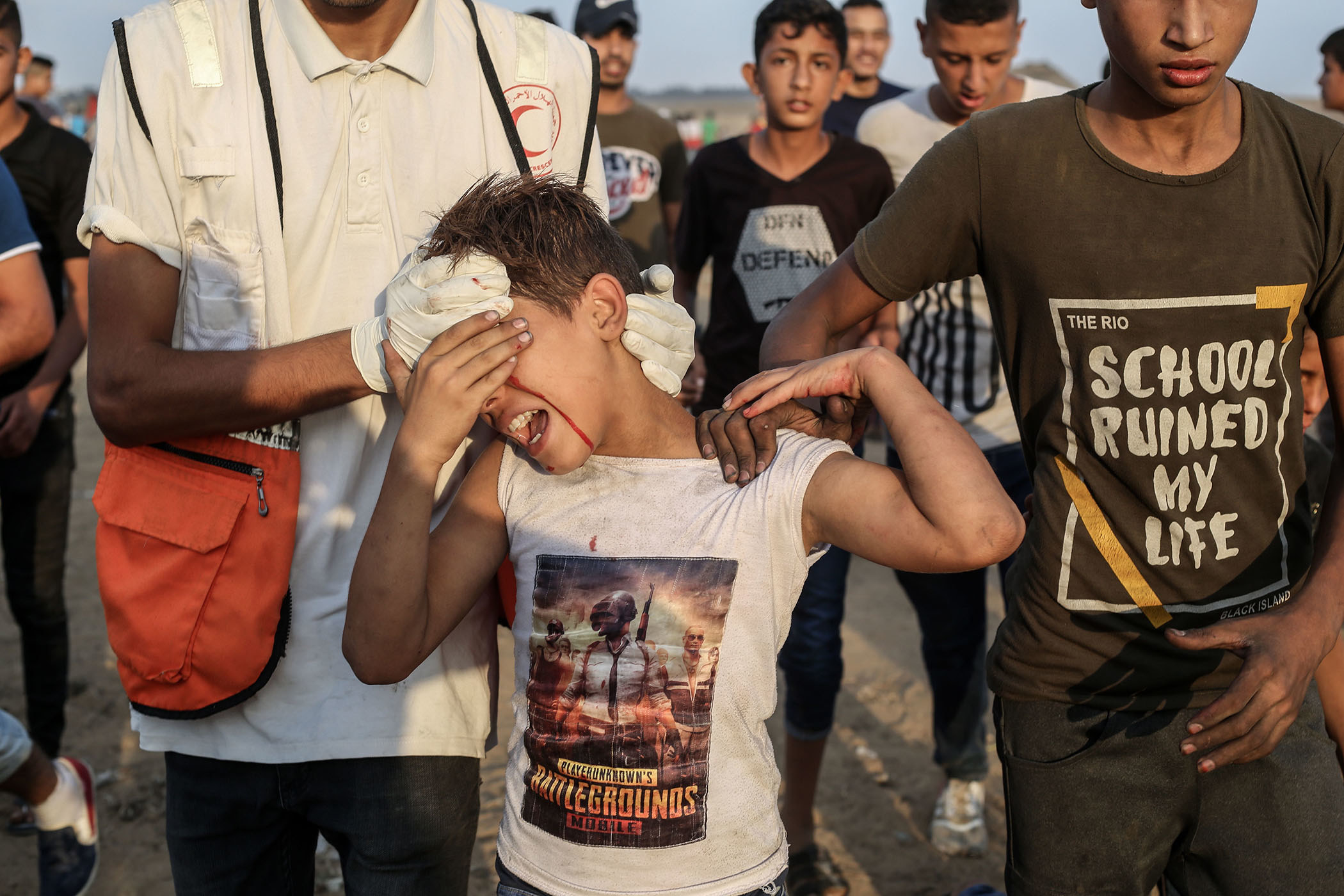 A Palestinian paramedic helps an injured boy during clashes with Israeli forces along the border with Israel in the southern Gaza strip on Sept. 13.
A satellite image shows an apparent drone strike on an Aramco oil facility in Abqaiq, Saudi Arabia, on Sept. 14.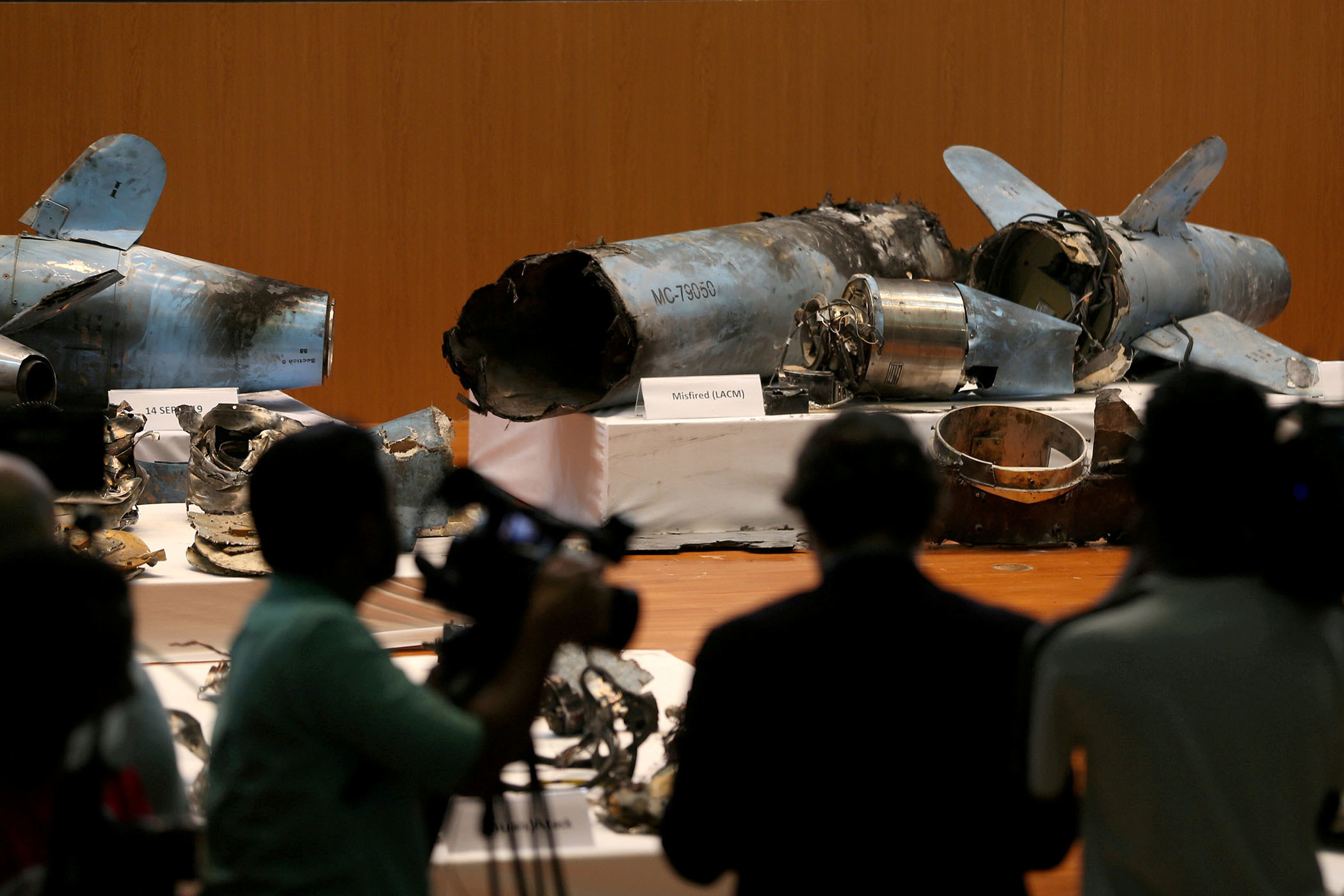 Remains of the missiles which the Saudi government says were used to attack an Aramco oil facility, are displayed during a news conference in Riyadh, Saudi Arabia, on Sept. 18.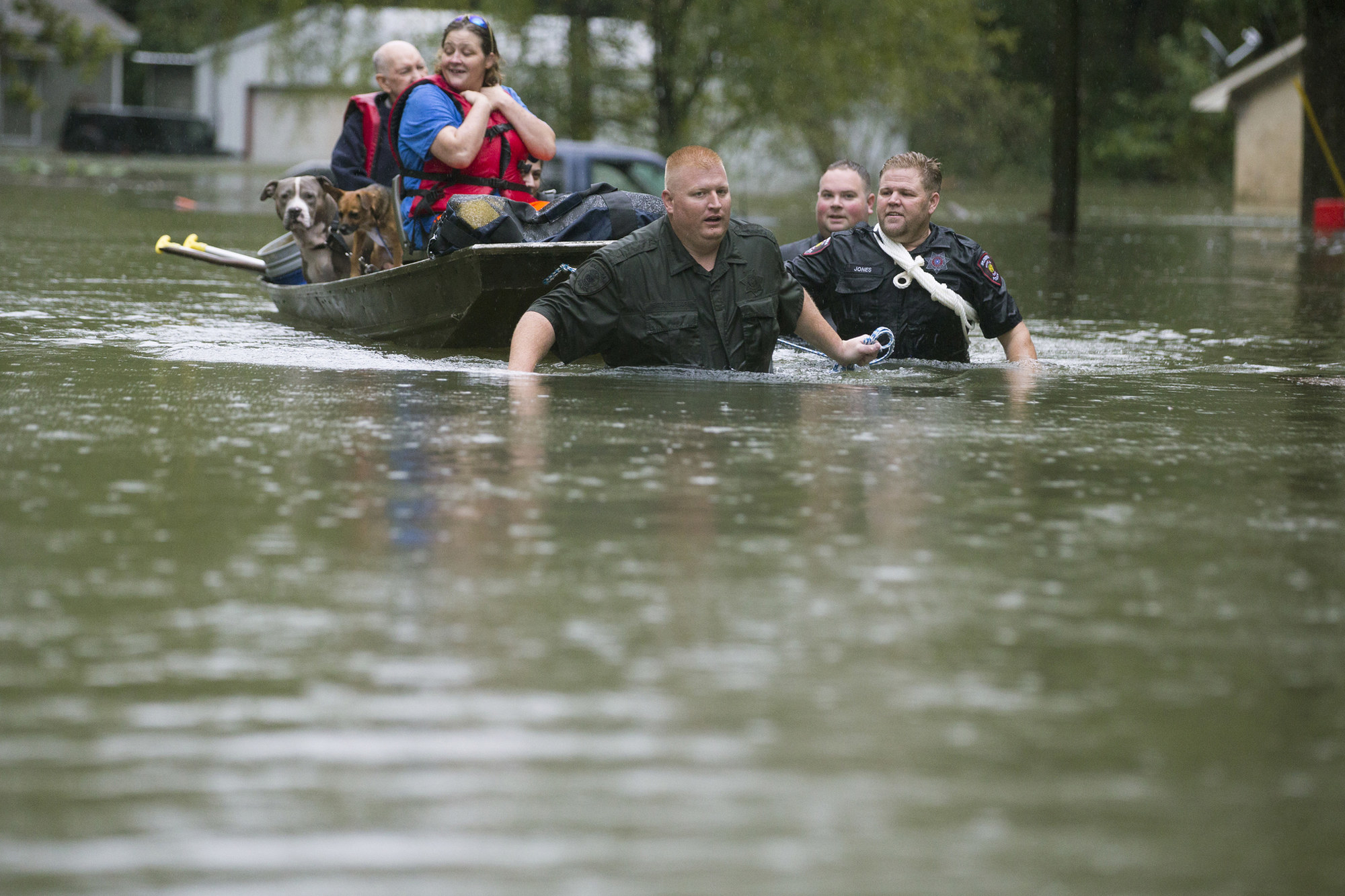 Splendora Police Lt. Troy Teller, left, Cpl. Jacob Rutherford, and Mike Jones pull a boat carrying Anita McFadden and Fred Stewart from their flooded neighborhood inundated by rain from Tropical Depression Imelda in Spendora, Texas, on Sept. 19.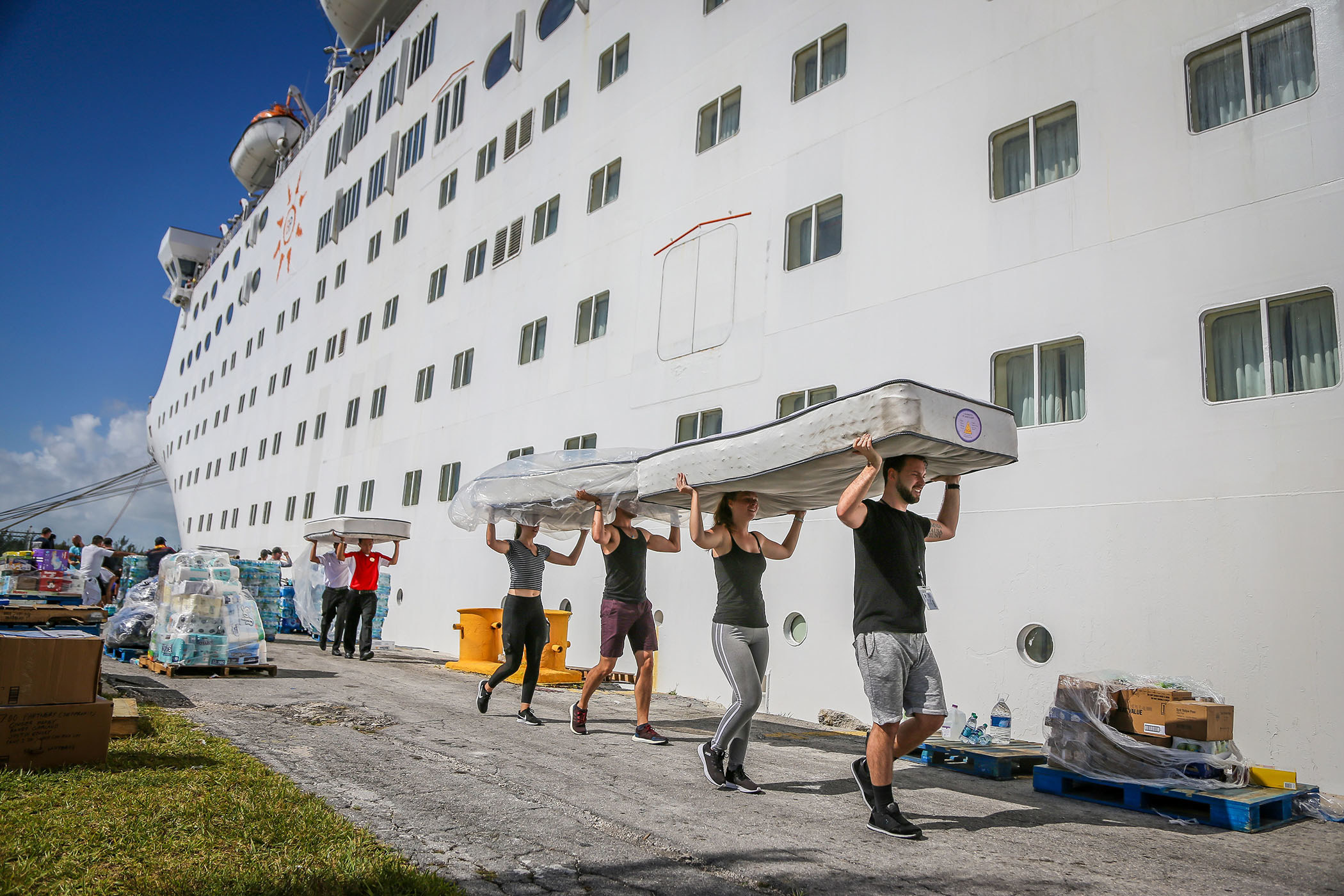 Bahamas Paradise Cruise Line volunteers carry donated mattresses off the ship in Freeport, Bahamas, on Sept. 16.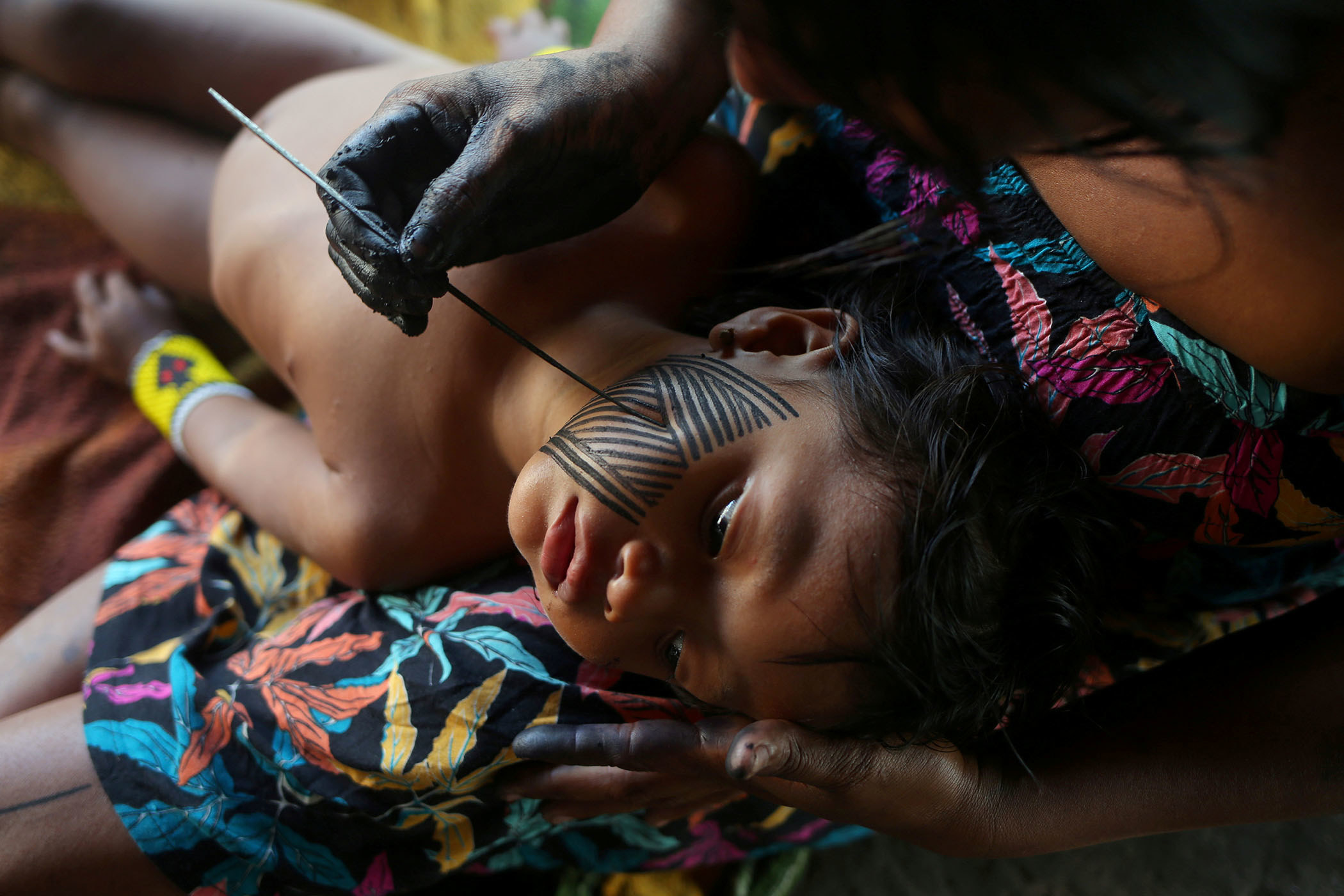 A Kayapo indigenous woman paints her daughter with a Kayapo traditional drawing in Bau village near Novo Progresso, Brazil, on Sept. 14.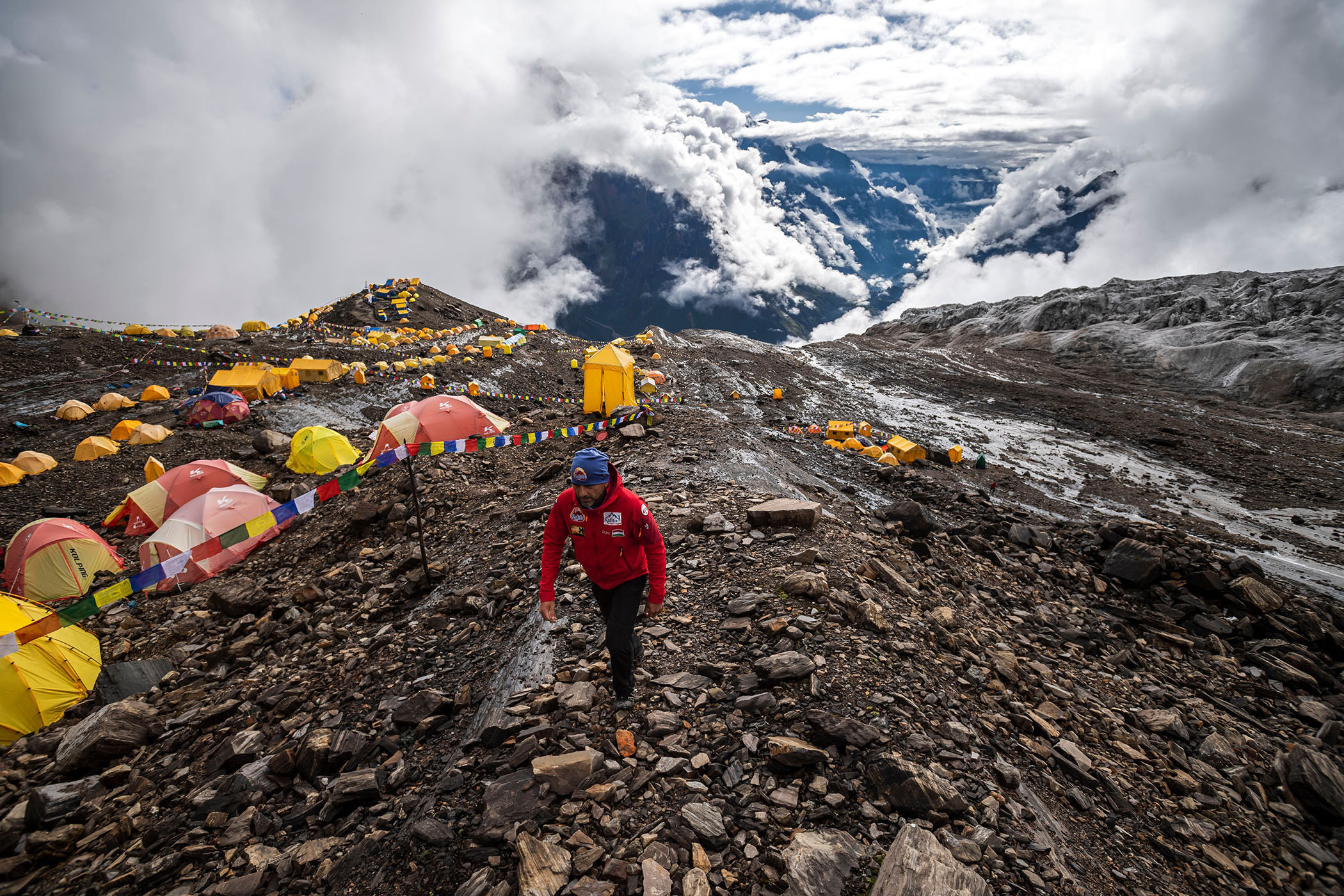 Hungarian alpinist Ferenc Lengyel walks around in the Manaslu Base Camp at around 4,900 meters above the sea level, in Nepal, on Sept. 15.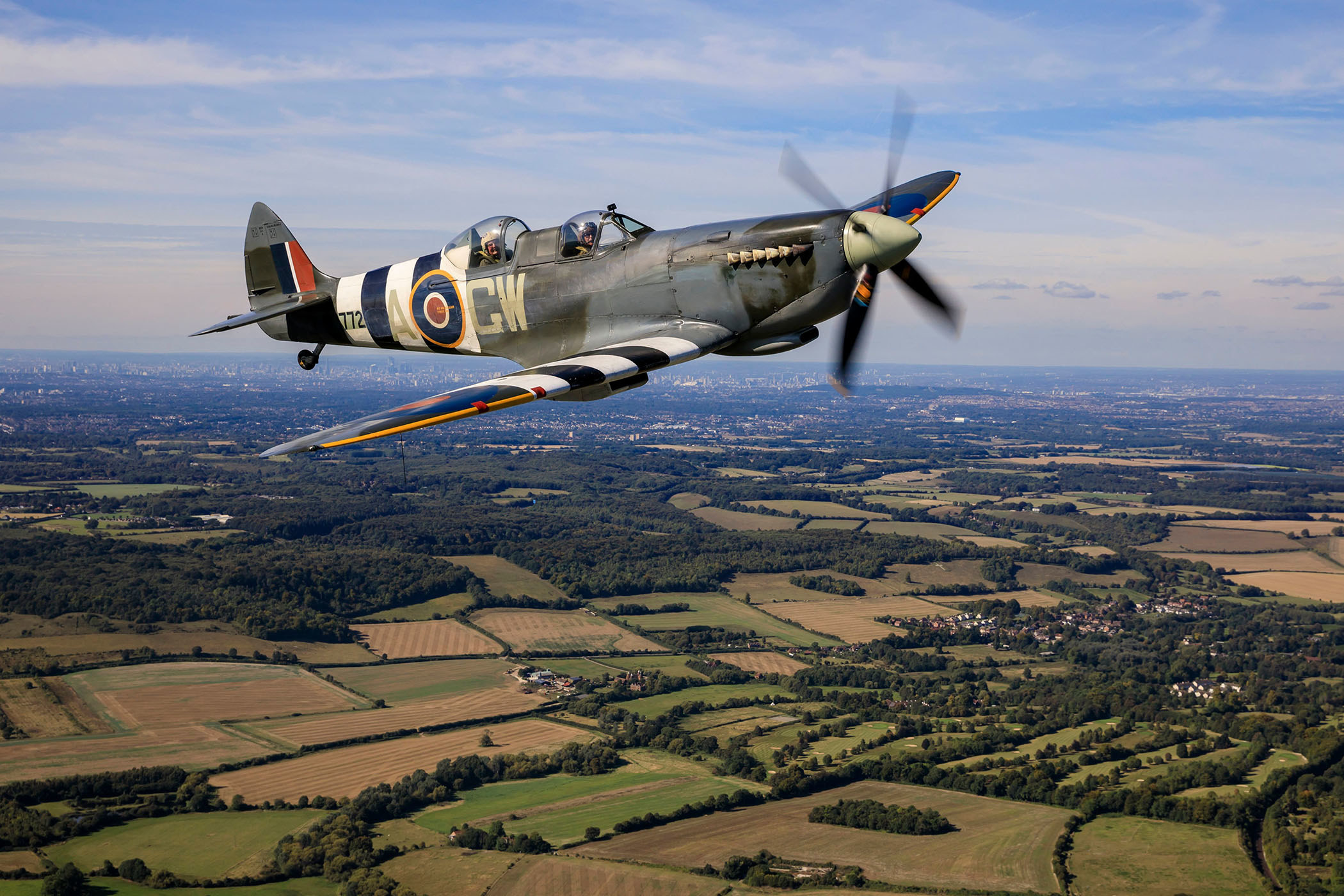 Ninety-seven-year-old RAF veteran George Dunn flies in a Spitfire for the first time in 72 years to mark Battle of Britain Day on Sept. 15.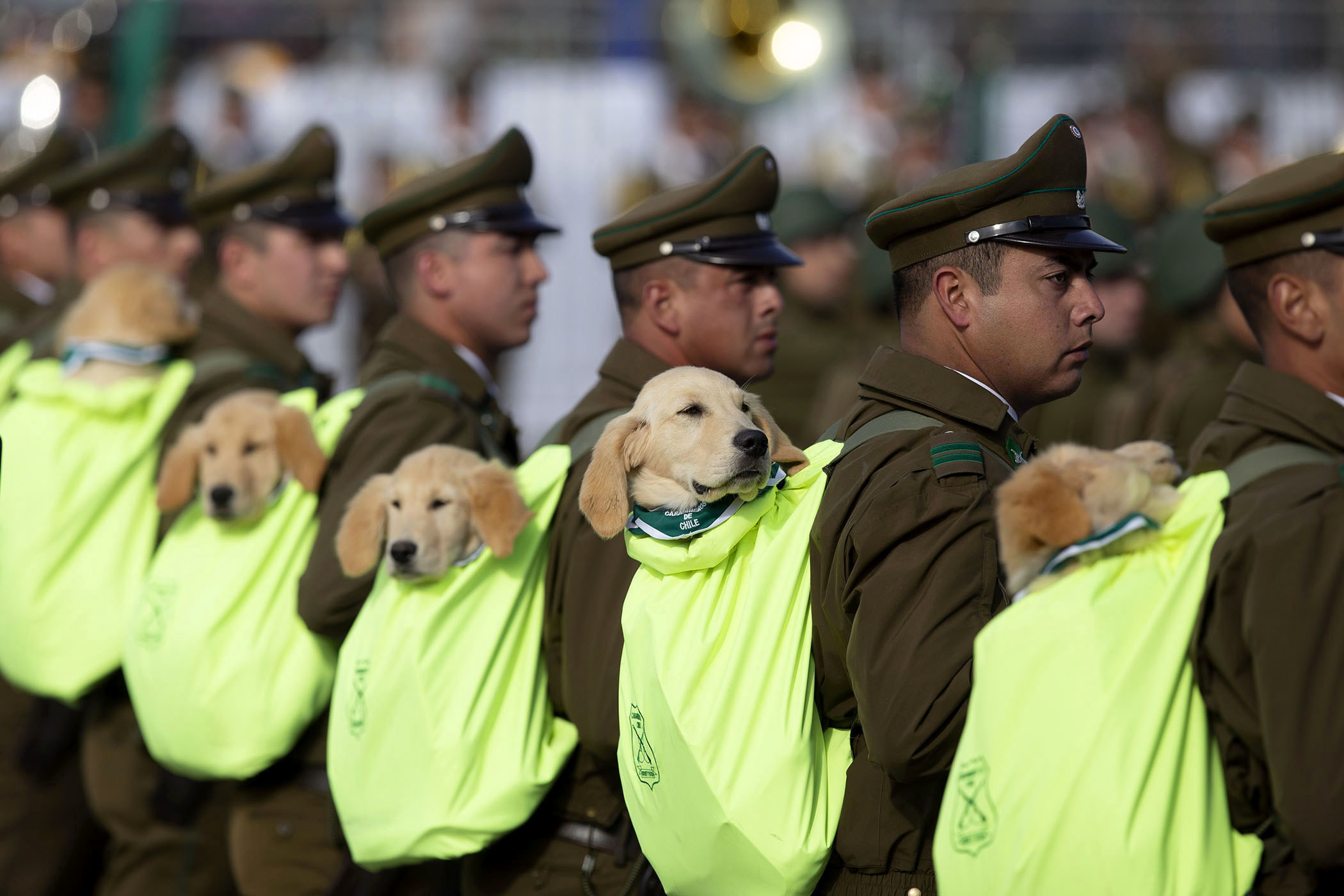 Carabineros police officers march with their sniffer dogs during a military parade in Santiago, Chile, on Sept. 19, at the 209th anniversary of Chile's independence.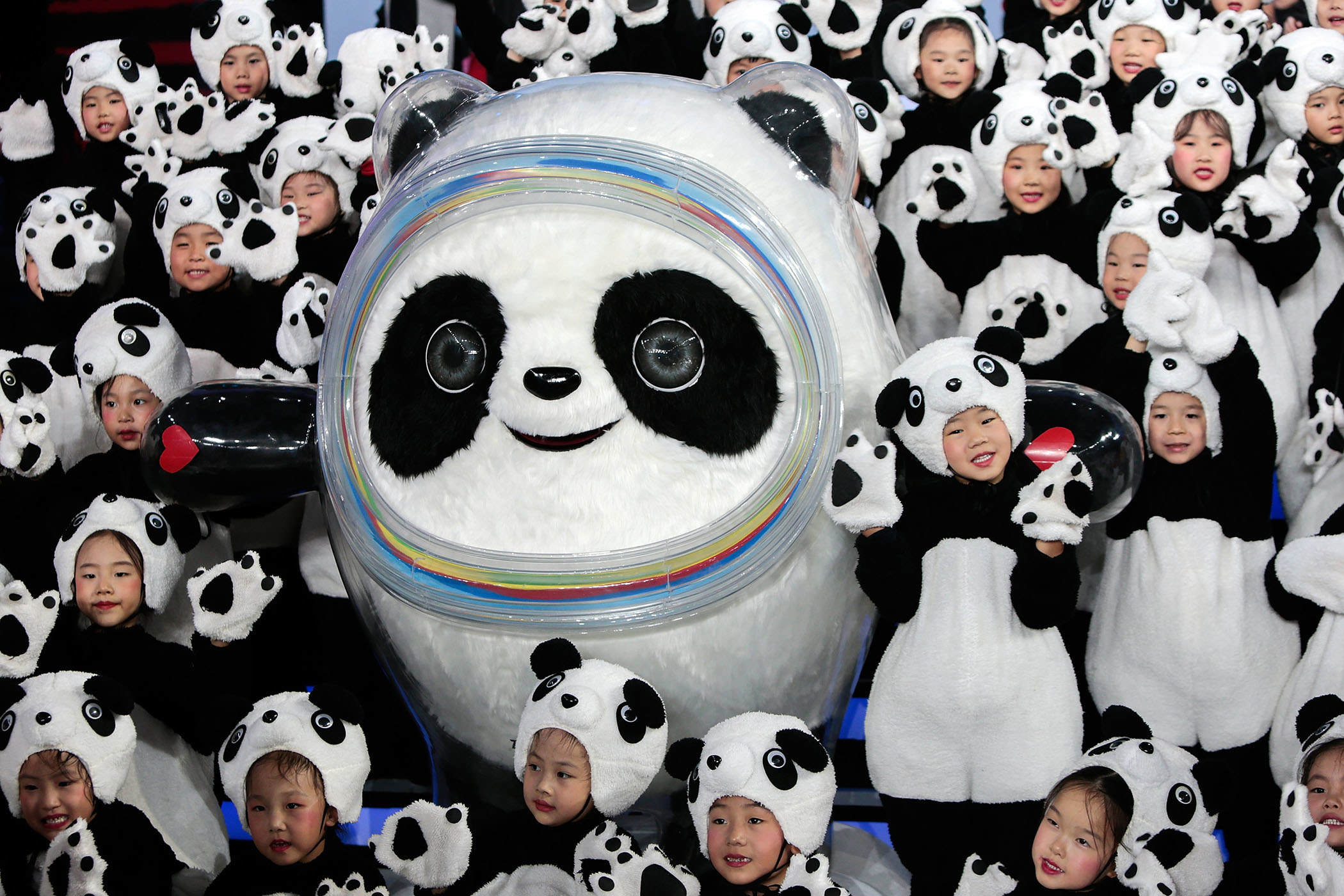 The Mascot of the 2022 Olympic Winter Games, Bing Dwen Dwen, is seen unveiled during a launching ceremony at the Shougang Ice Hockey Arena in Beijing on on Sept. 17.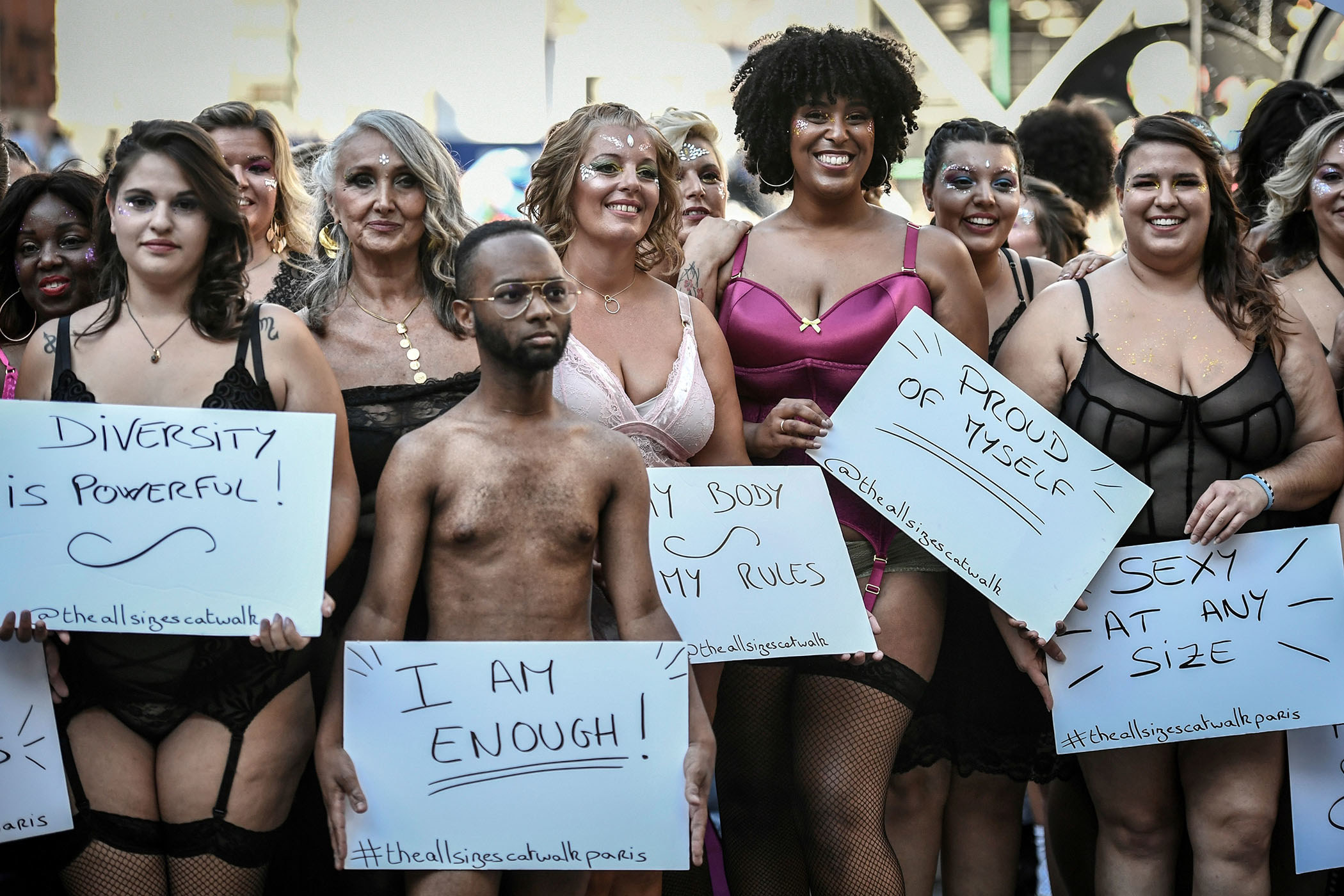 Models pose as they present creations during The All Sizes Catwalk event in Paris on Sept. 15.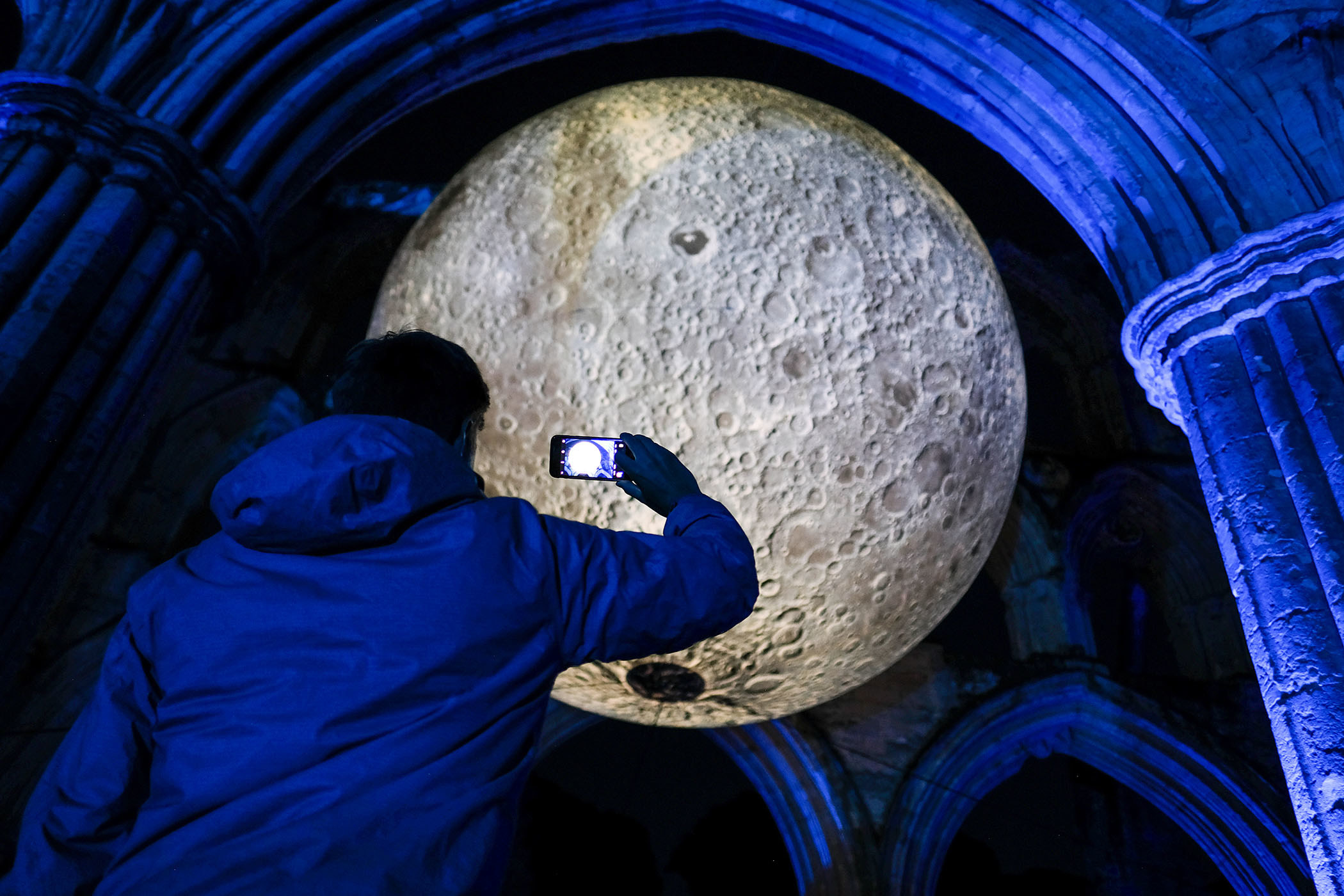 An artwork called The Museum of the Moon by Luke Jerram helps to illuminate the English Heritage's Rievaulx Abbey on Sept. 18, in Helmsley, North Yorkshire. The artwork is part of an installation that will illuminate the Abbey over the next four nights.

Gabriel H. Sanchez is the photo essay editor for BuzzFeed News and is based in New York City.

Contact Gabriel H. Sanchez at [email protected]

Got a confidential tip? Submit it here.
Source: Read Full Article