23 Of The Most Powerful Photos Of This Week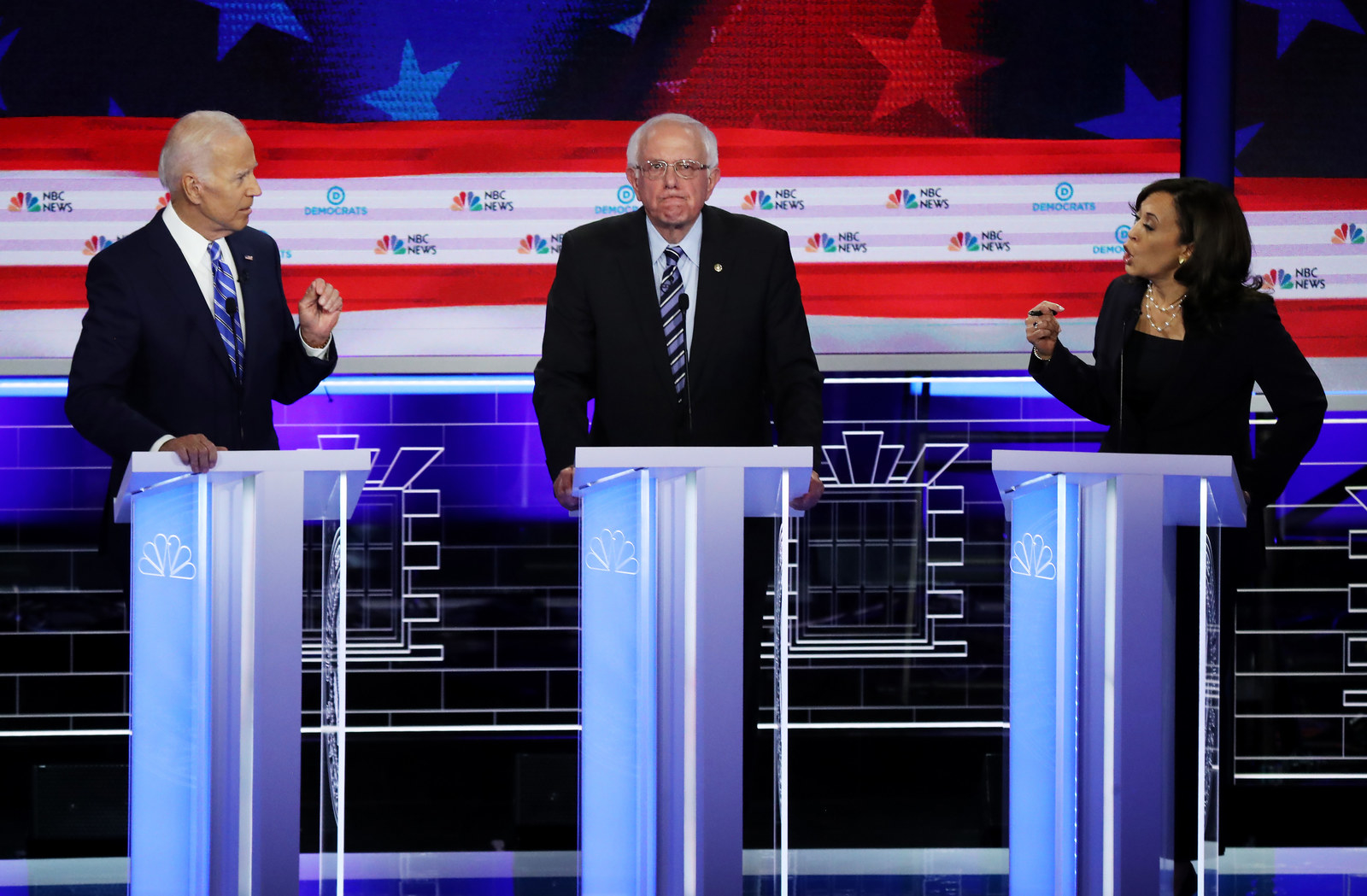 Senator Kamala Harris, right, and former Vice President Joe Biden, left, speak as Senetor Bernie Sanders looks on during the second night of the first Democratic presidential debate on June 27, in Miami, Florida.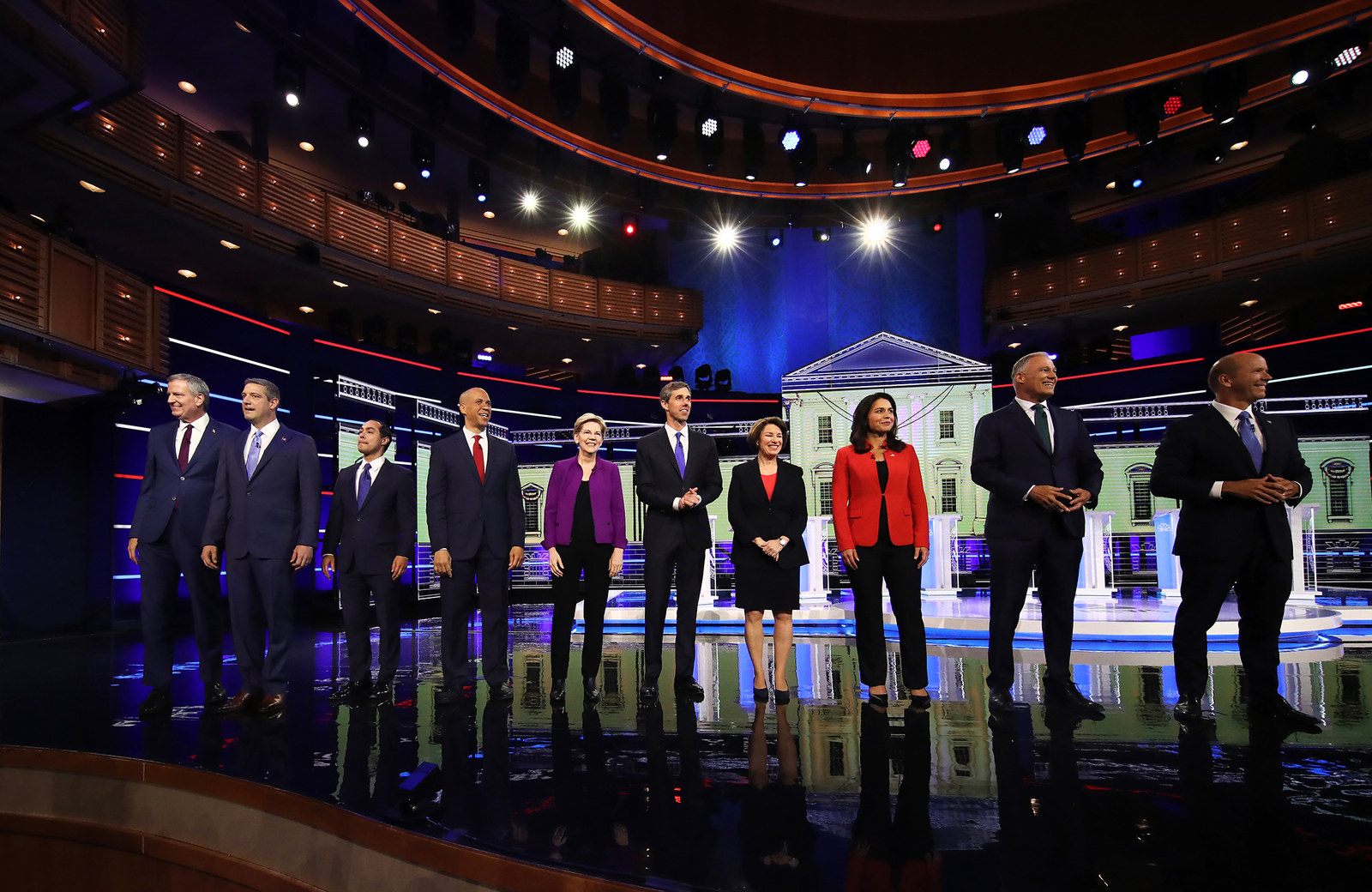 Democratic presidential candidates take the stage during the first night of the Democratic presidential debate on June 26, in Miami, Florida.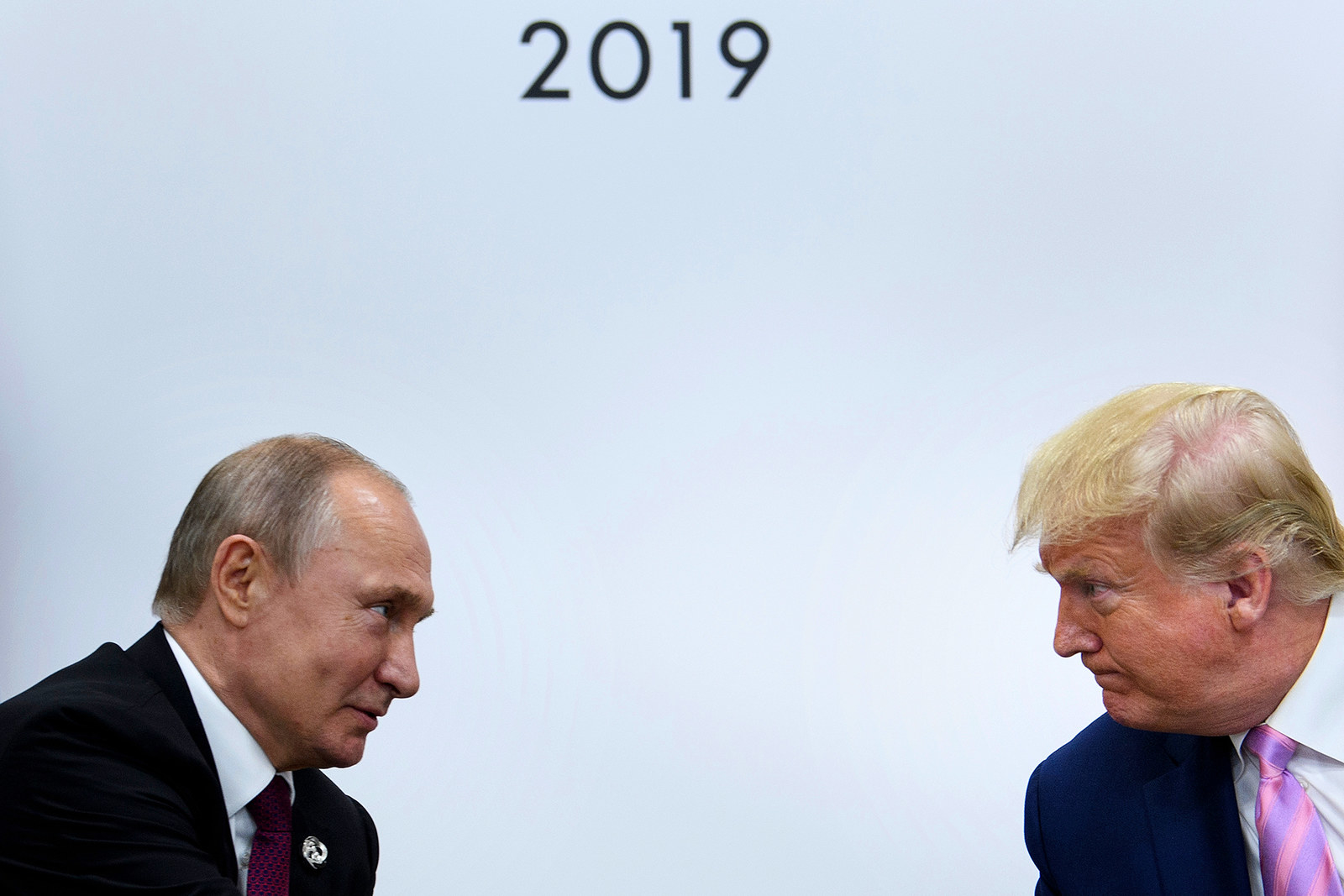 President Donald Trump meets with Russia's President Vladimir Putin during the G20 summit in Osaka, Japan, on June 28.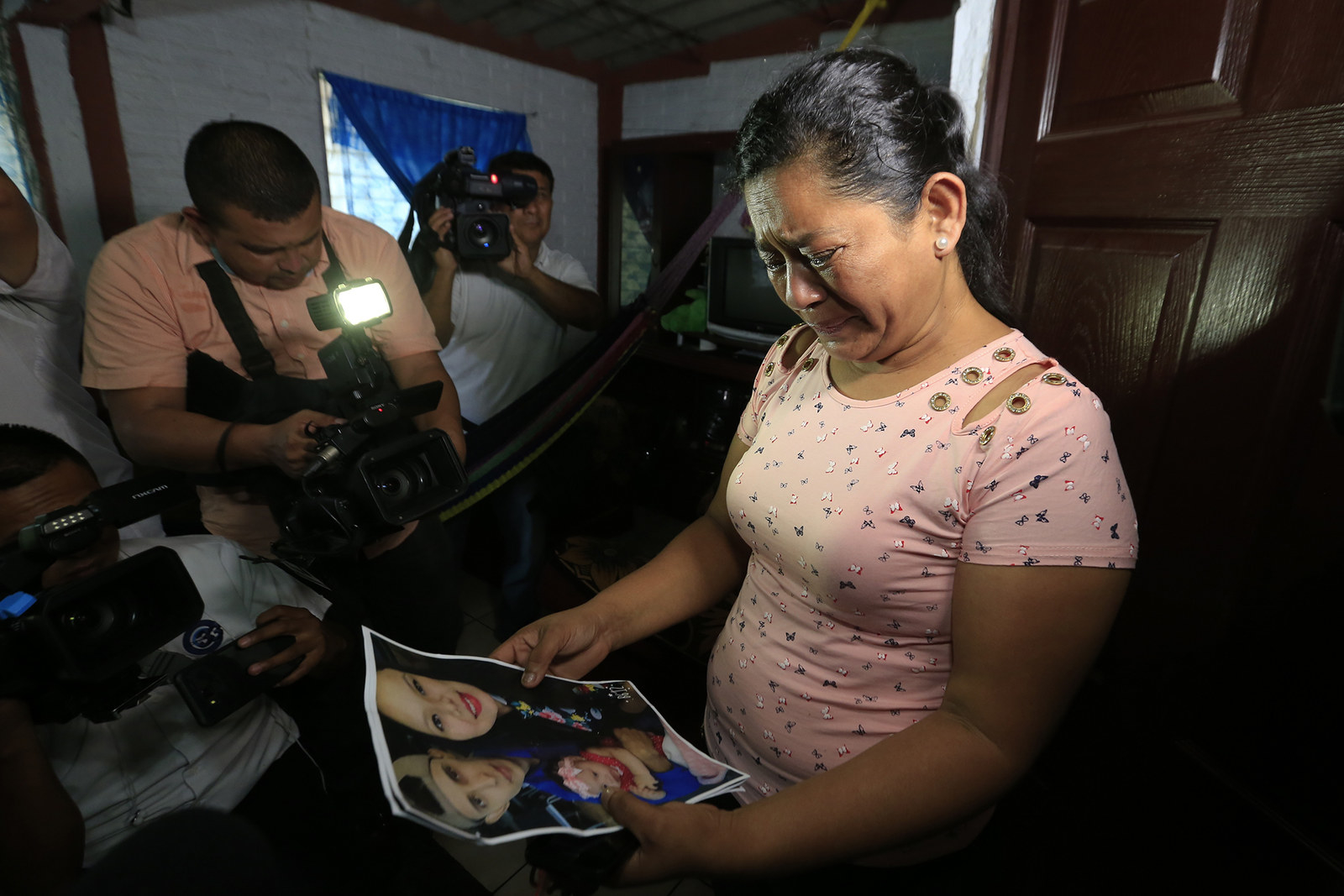 Rosa Ramirez cries when shown a photograph printed from social media of her son Oscar Alberto Martinez Ramírez, 25, granddaughter Valeria, nearly 2, and her daughter-in-law Tania Vanessa Avalos, 21, while speaking to journalists at her home in San Martin, El Salvador, on June 25. The drowned bodies of her son and granddaughter were located Monday morning on the banks of the Rio Grande, a day after the pair were swept away by the current when the young family tried to cross the river to Brownsville, Texas.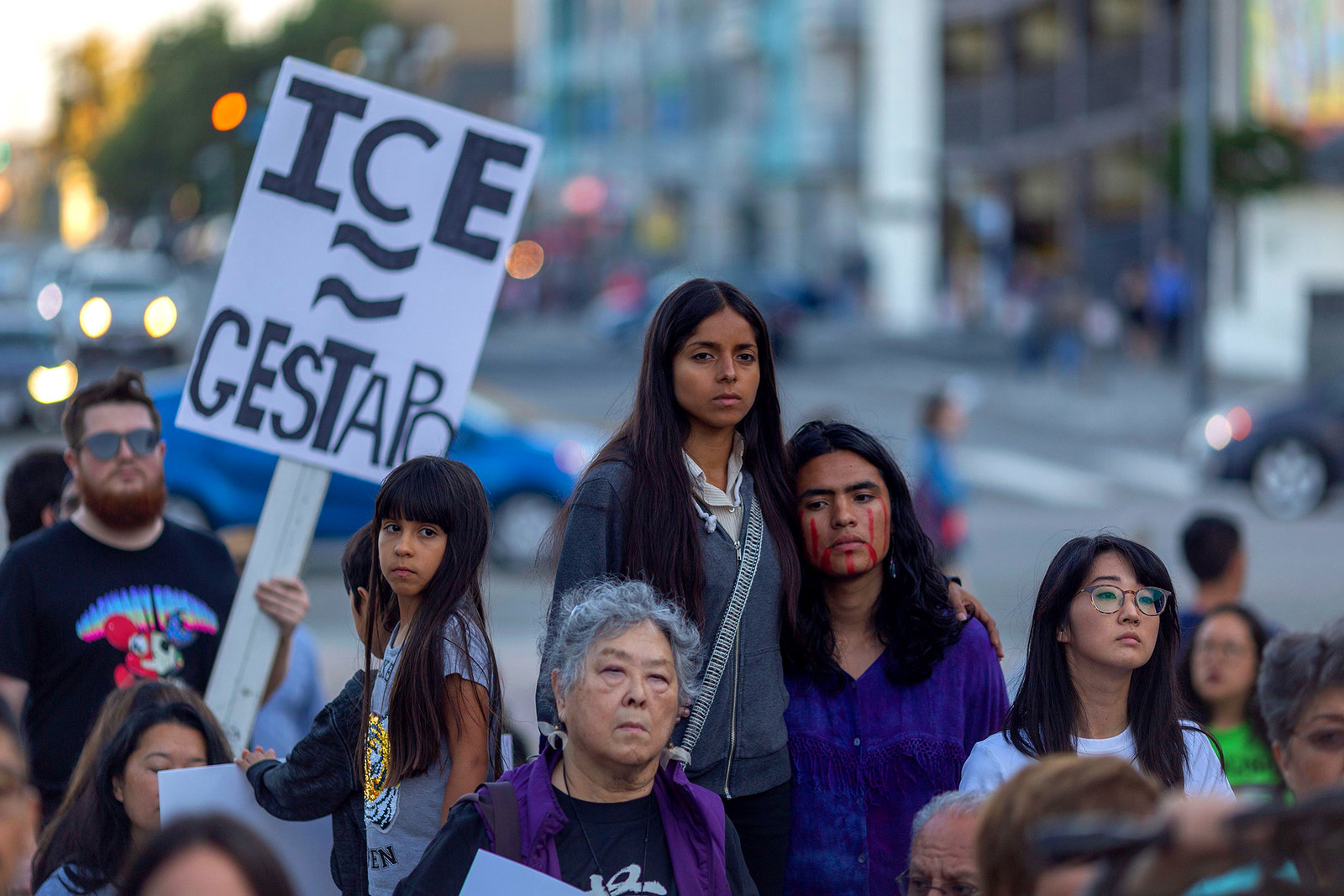 People in Los Angeles rally on June 9 to oppose a Trump administration plan to use Fort Sill Army base in Oklahoma as a detention center for immigrant children and other Customs Enforcement detainees.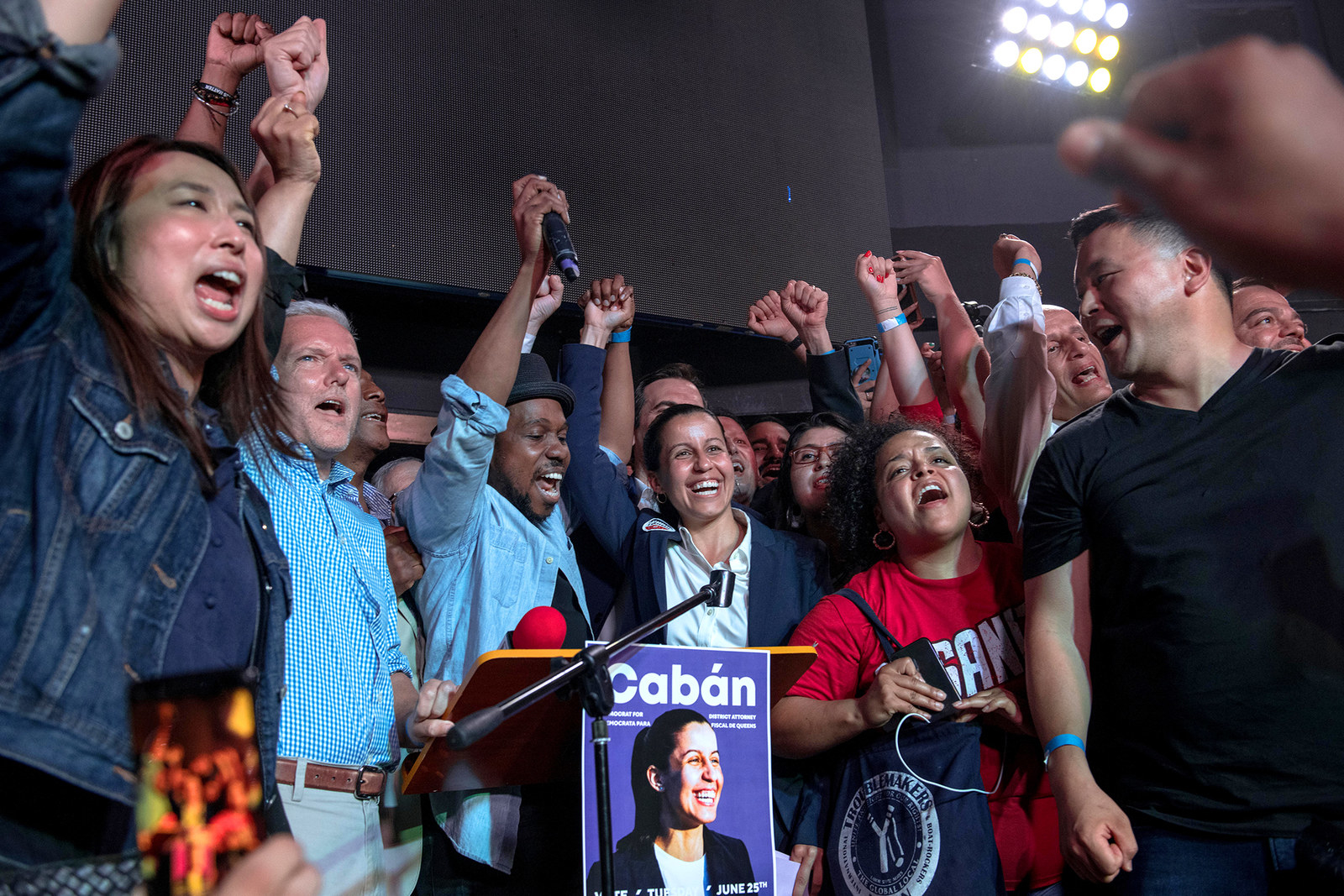 Public defender Tiffany Caban declares victory in the Queens District Attorney Democratic Primary election at her campaign watch party on June 25, in the Queens borough of New York City.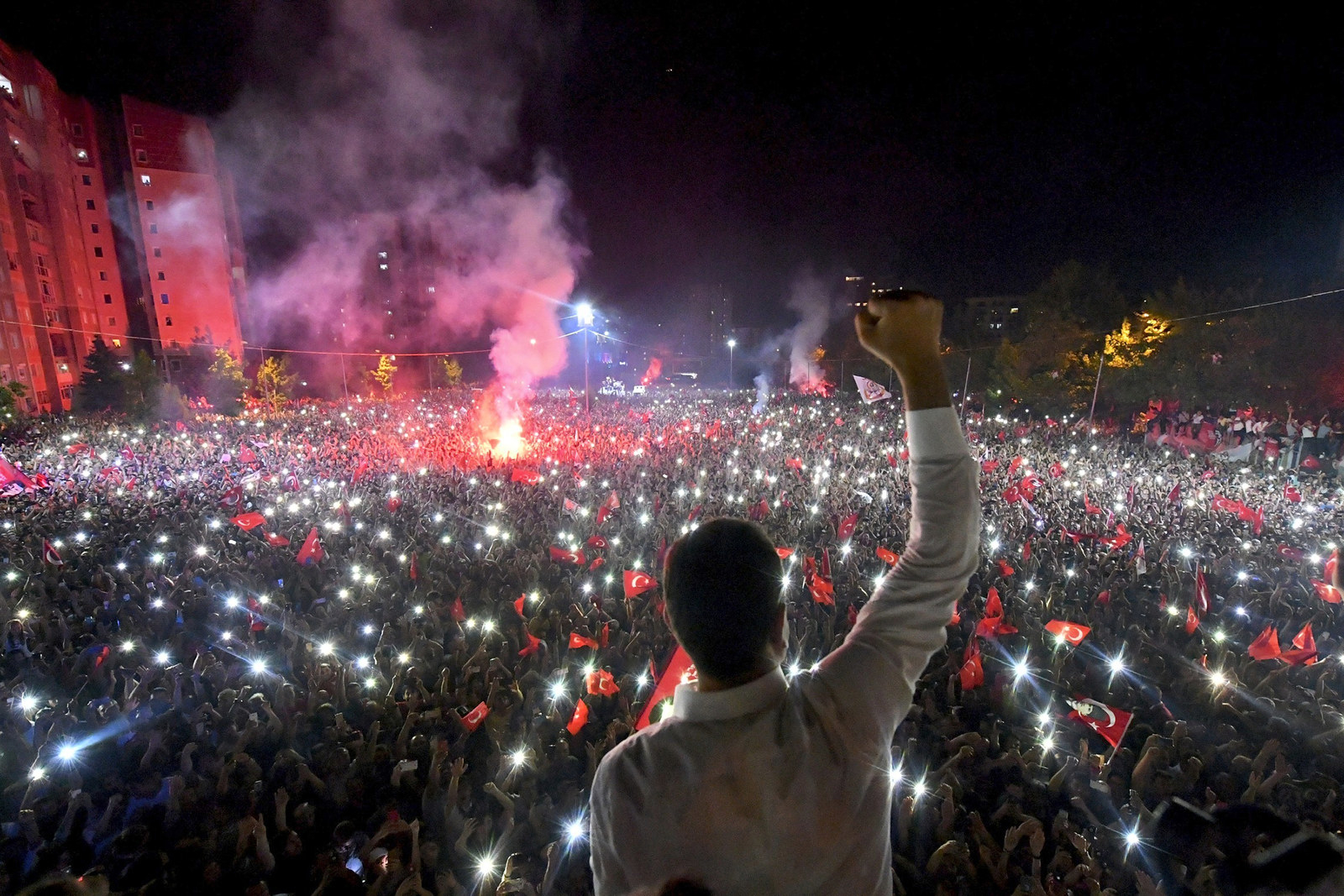 Ekrem Imamoglu, the candidate of Turkey's secular opposition Republican People's Party, waves to supporters at a rally in Istanbul on June 23.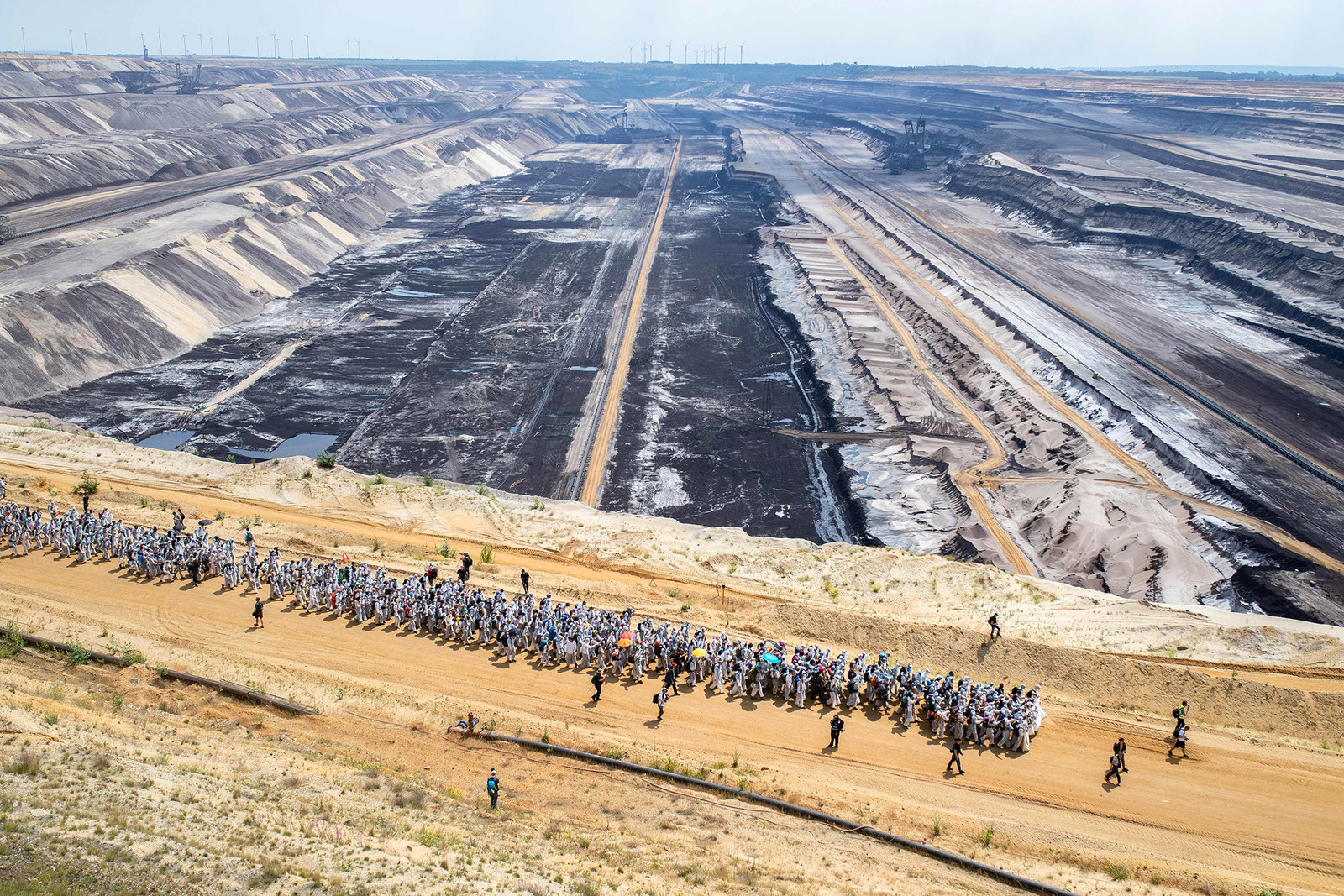 Climate activists march the grounds of the Garzweiler brown coal mine in Garzweiler, Germany, on June 22. Anti-coal activists attempted to reach and occupy the nearby Garzweiler open-cast lignite mine in a protest to demand action against global warming.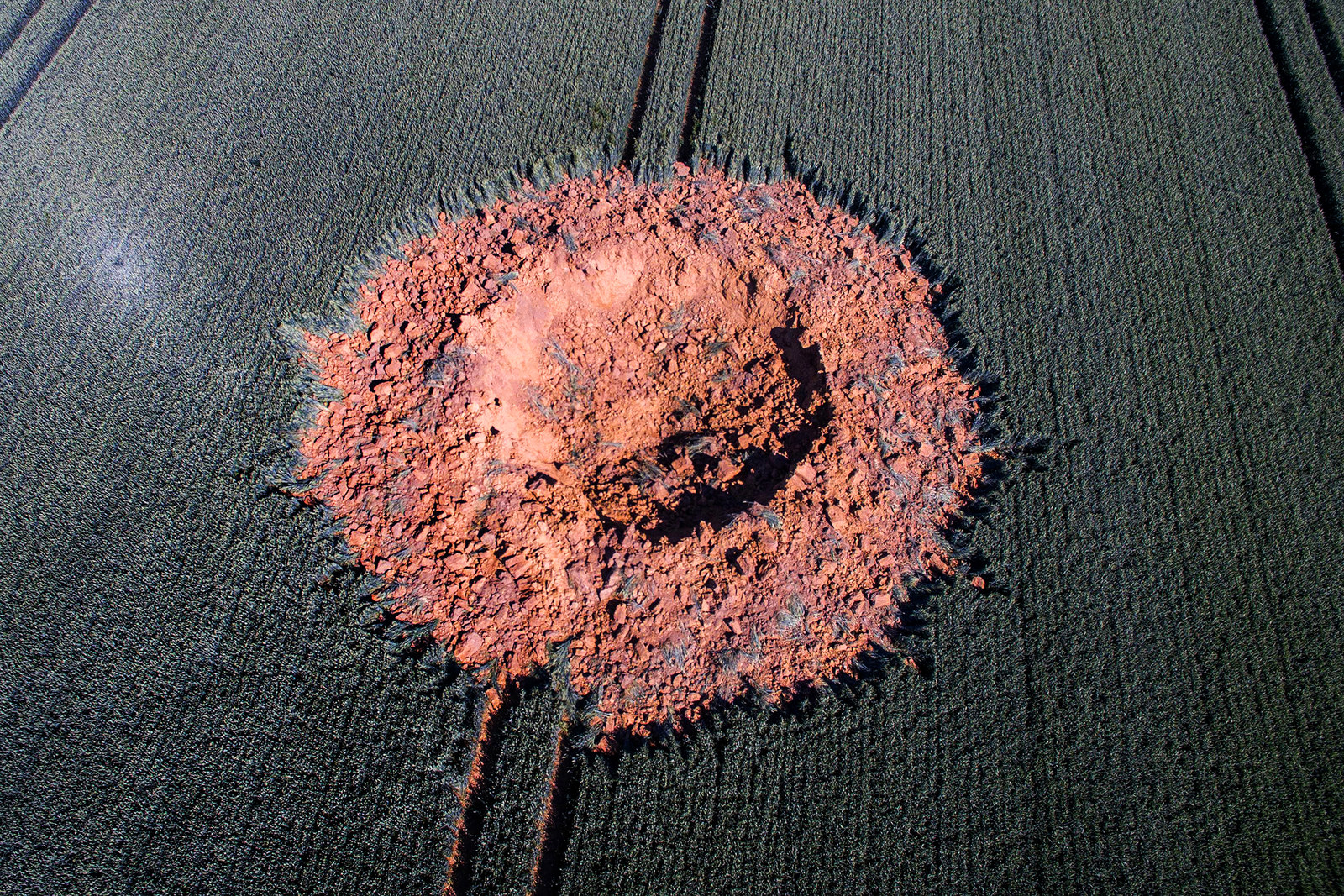 An aerial view shows a crater on a barley field near Ahlbach, Germany, on June 24. Experts assume that an unexploded WWII bomb had exploded at a depth of several meters as a result of the triggering of the chemical detonator.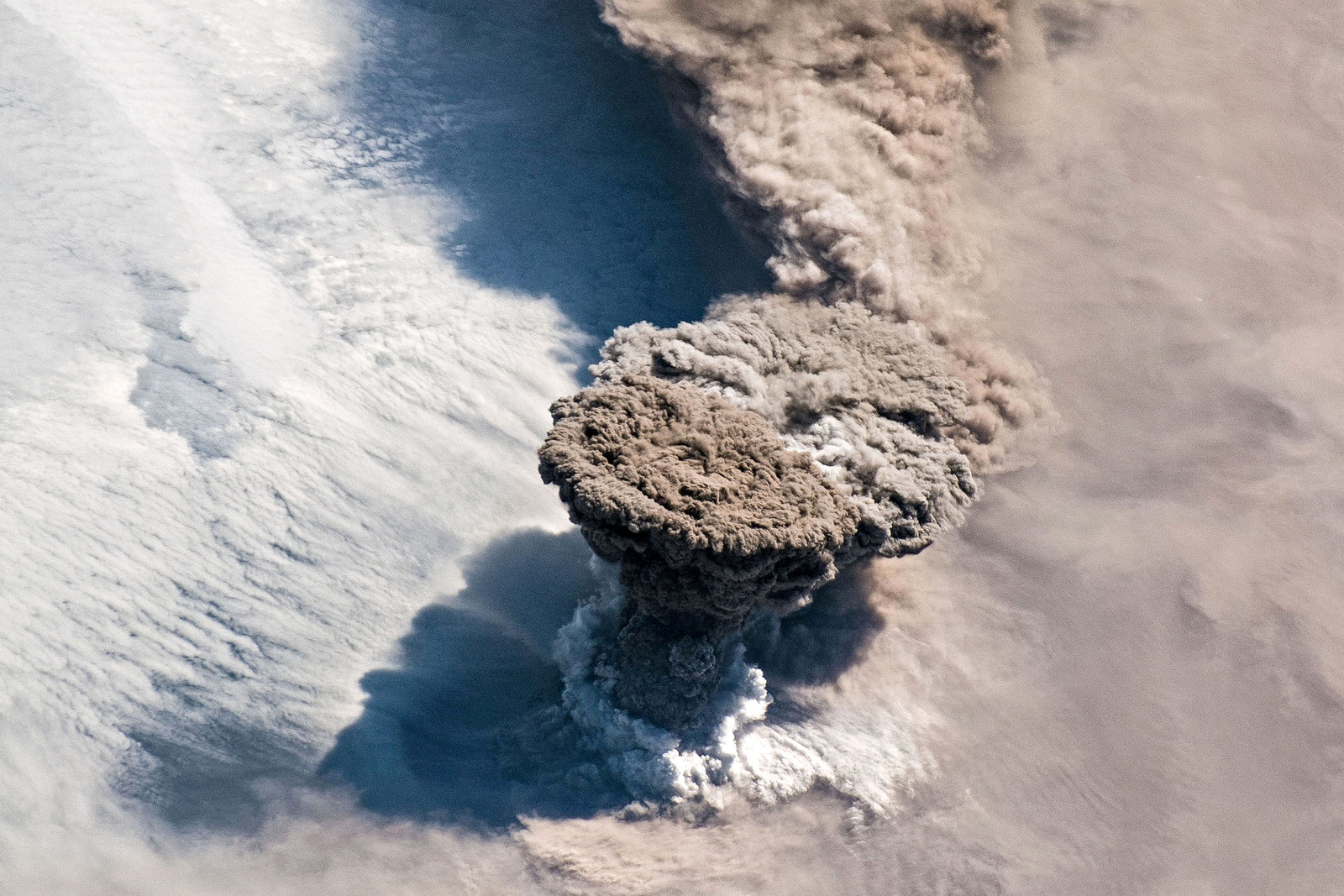 A large volcanic ash and gas plume is seen from the International Space Station rising above the Kuril Islands in the North Pacific Ocean after an unexpected series of eruptions from the Raikoke Volcano on June 22.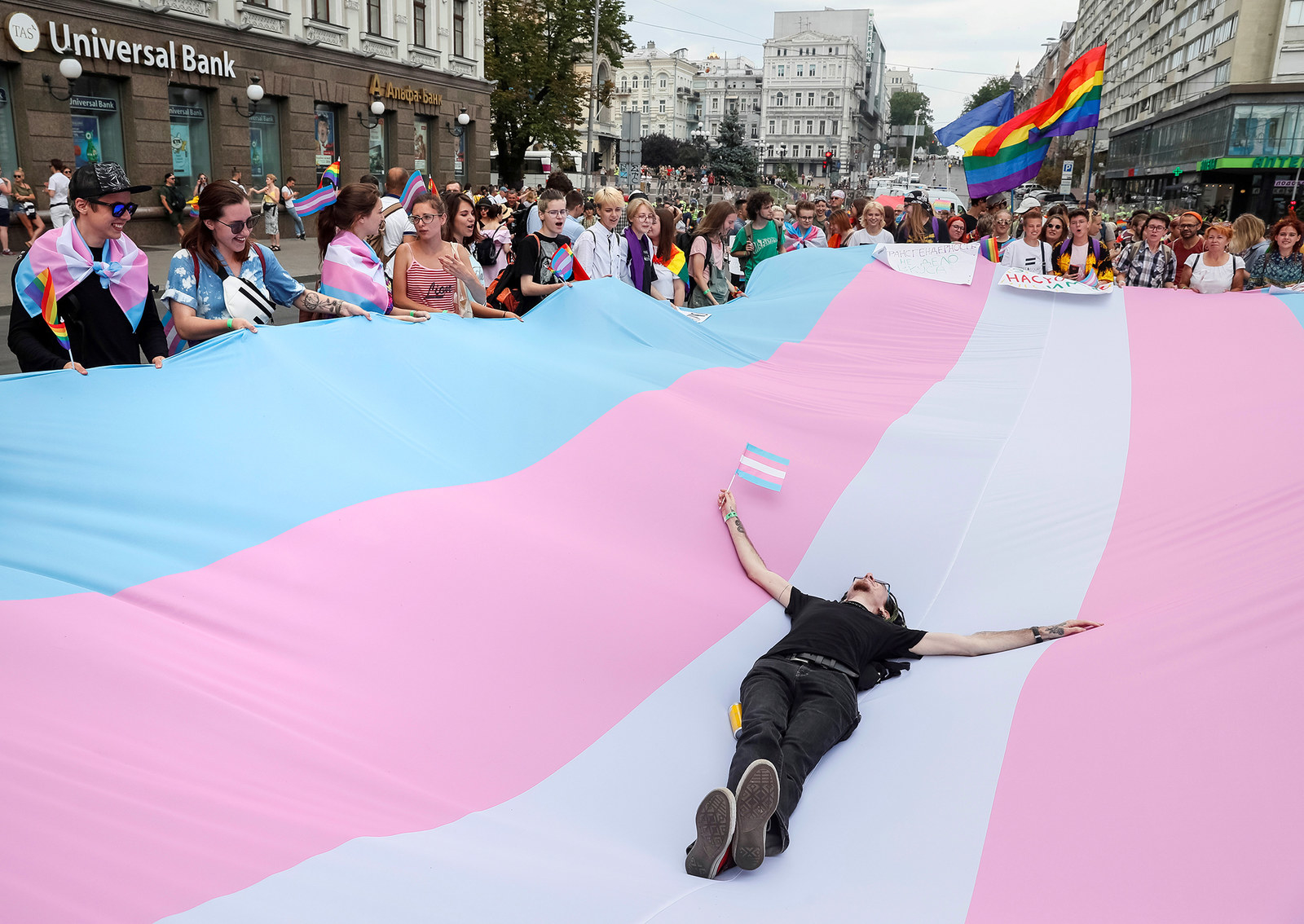 A reveler lies on a giant transgender Pride flag during the Equality March, organized by the LGBT community in Kiev, Ukraine, on June 23.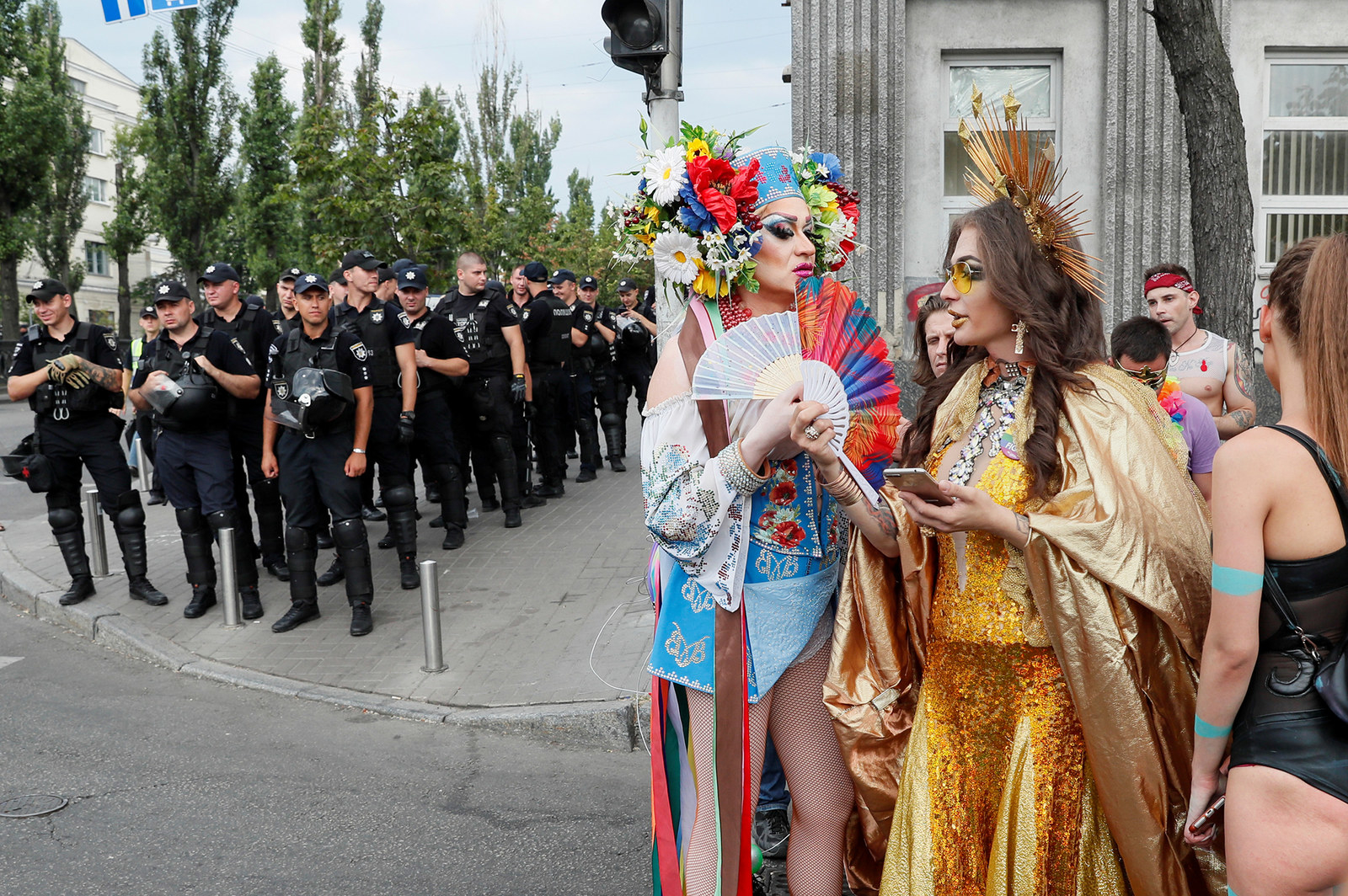 Police officers guard participants of the Equality March in Kiev, Ukraine, on June 23.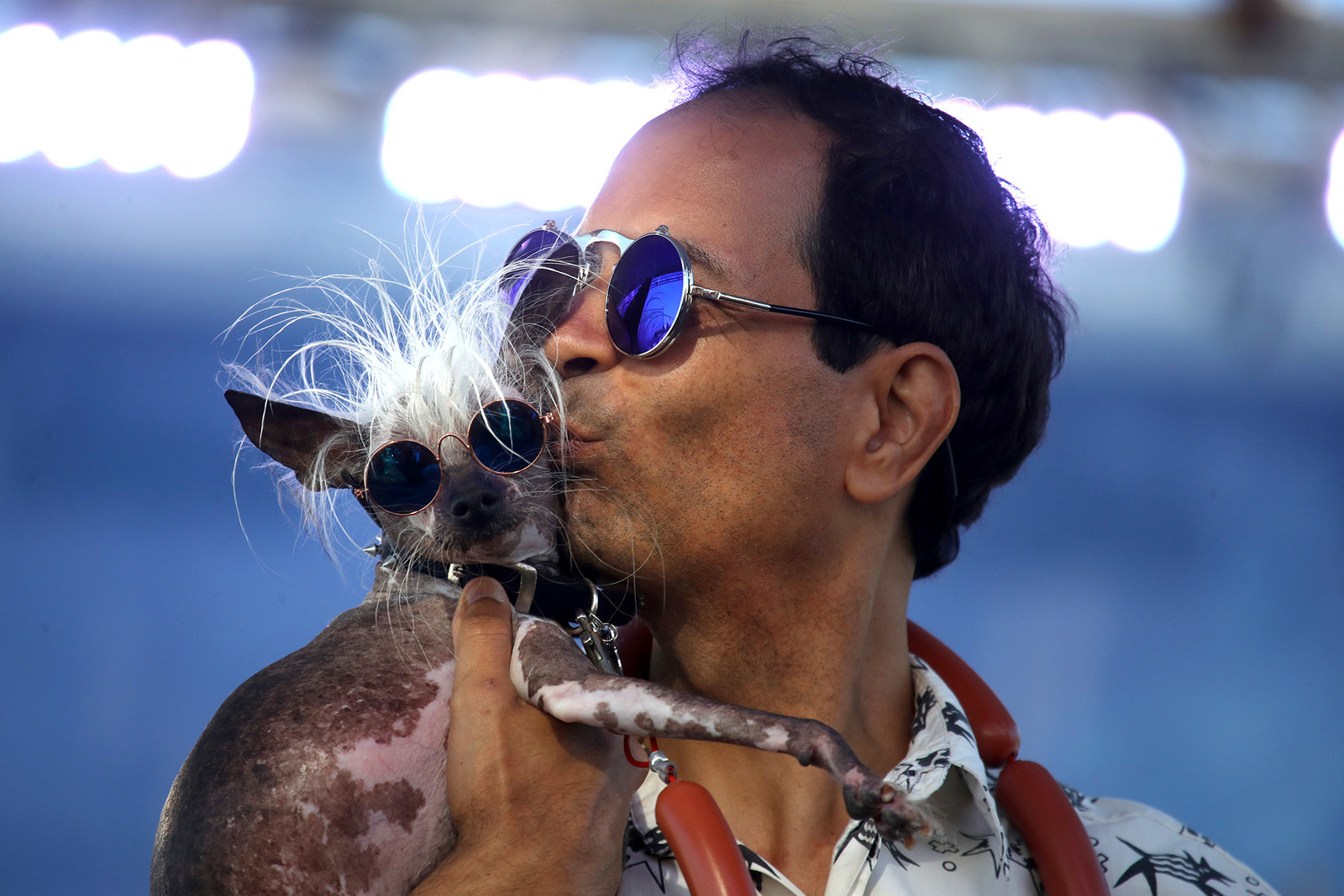 Dane Andrew holds his dog Rascal during the World's Ugliest Dog contest at the Marin-Sonoma County Fair on June 21, in Petaluma, California.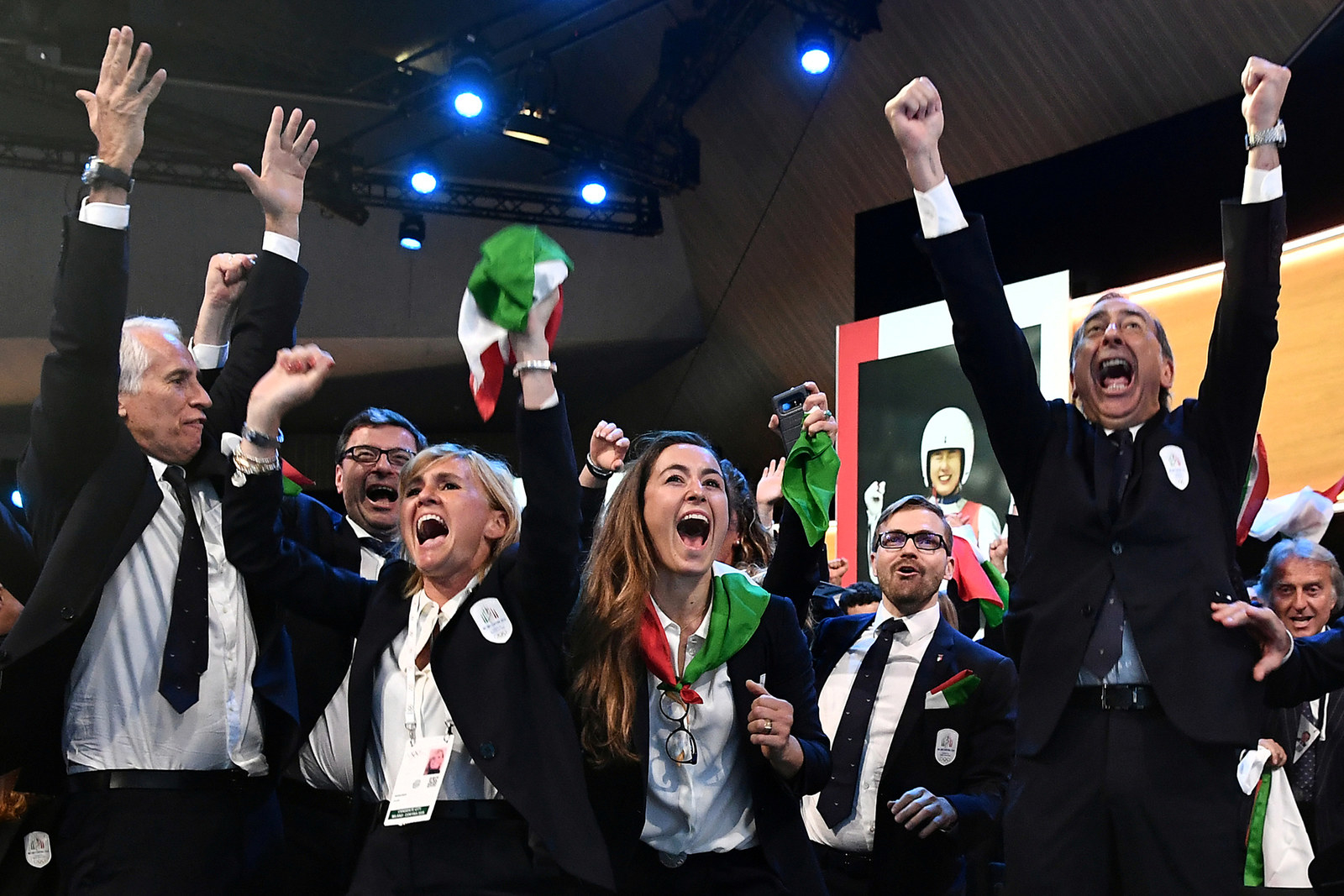 Italian National Olympic Committee President Giovanni Malago, Mayor of Milan Giuseppe Sala, and delegation members representing Milano and Cortina celebrate after the cities won the bid to host the 2026 Winter Olympic Games during the 134th Session of the International Olympic Committee in Lausanne, Switzerland, on June 24.
Britain's Catherine, Duchess of Cambridge hugs a girl in a wheelchair during a charity photography workshop in Thames on June 25.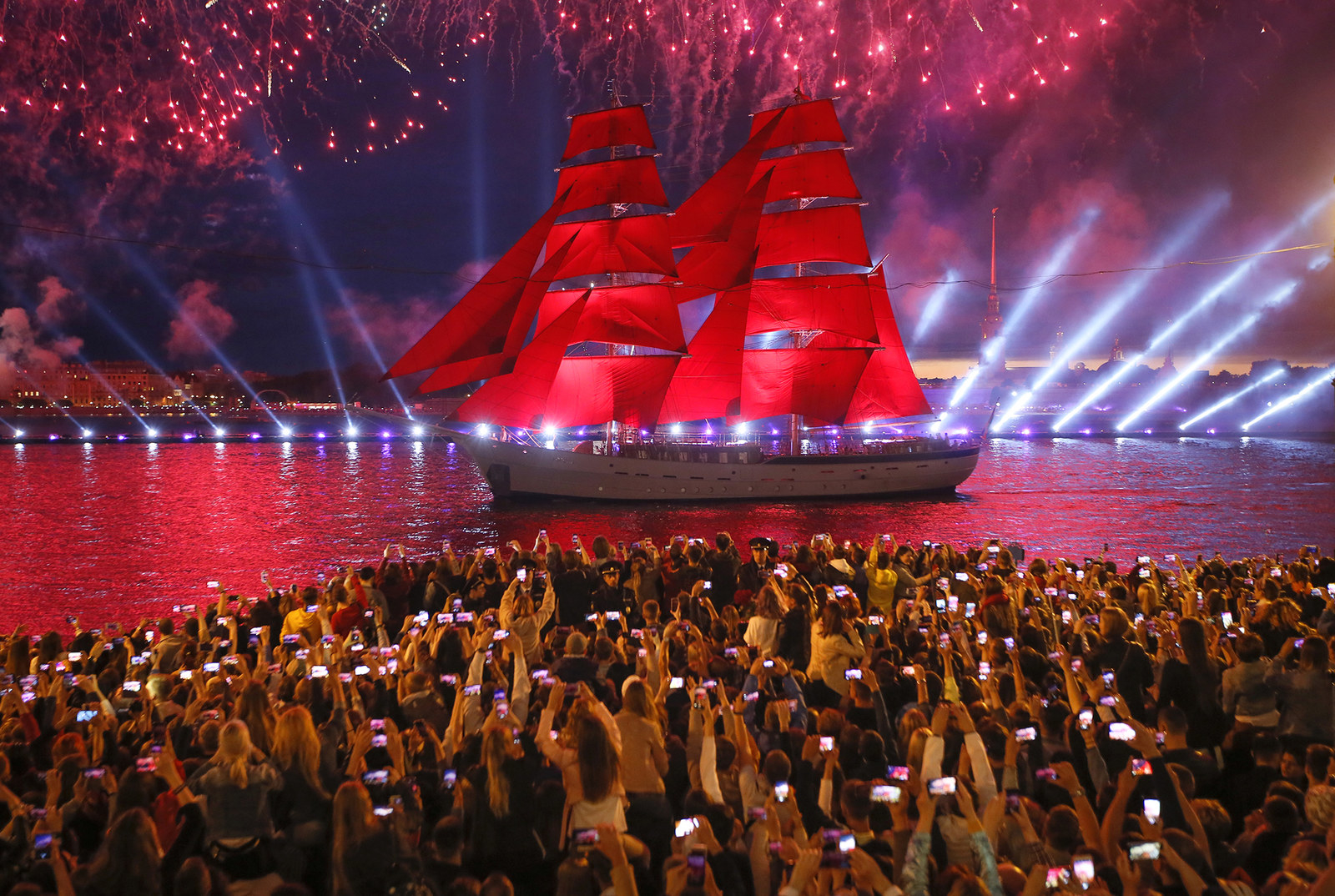 People watch fireworks and a brig with scarlet sails floating on the Neva River during the Scarlet Sails festivities marking school graduation in St. Petersburg, Russia, on June 24.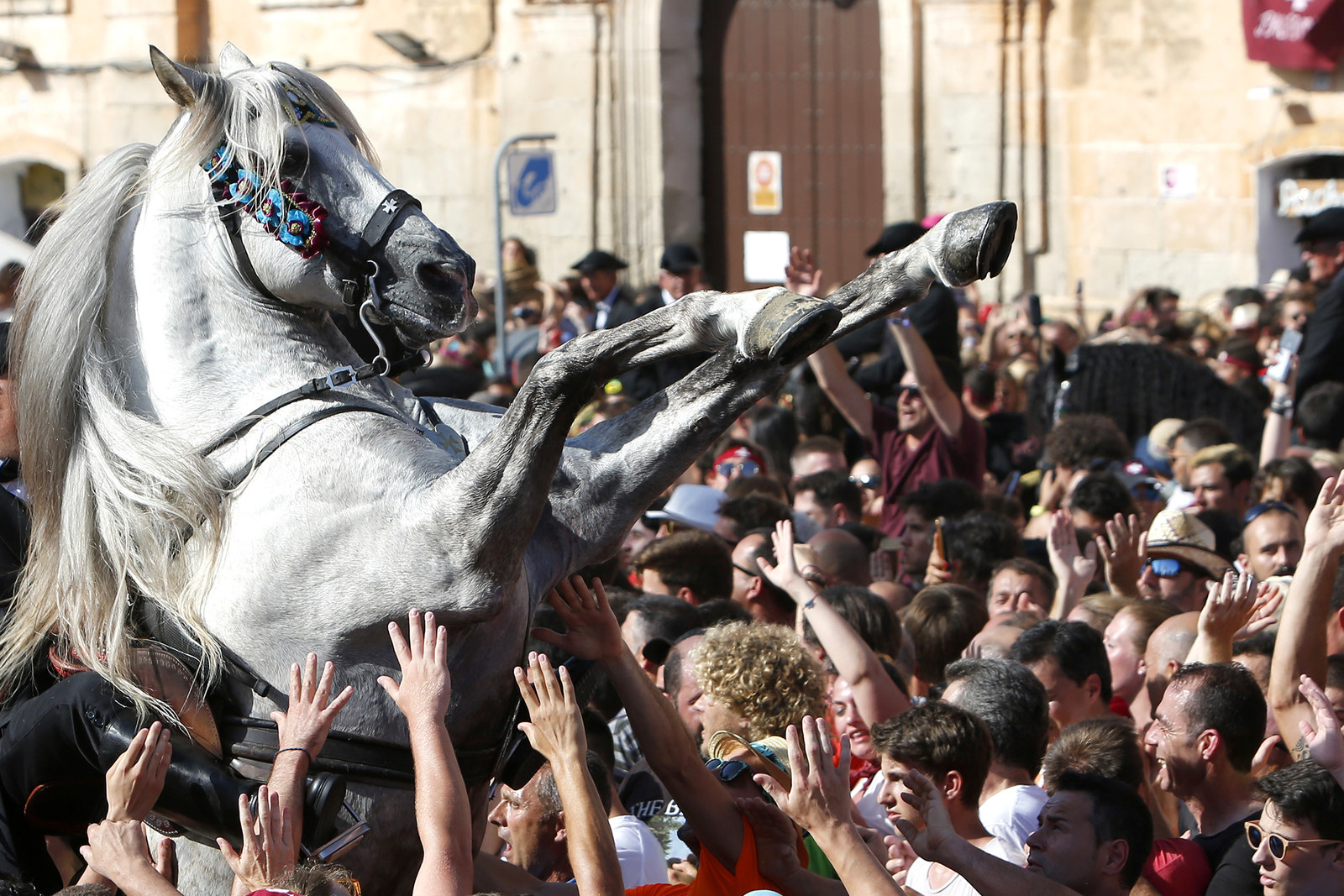 A horse rears in the crowd during the traditional Saint John festival in the town of Ciutadella, Spain, on June 23.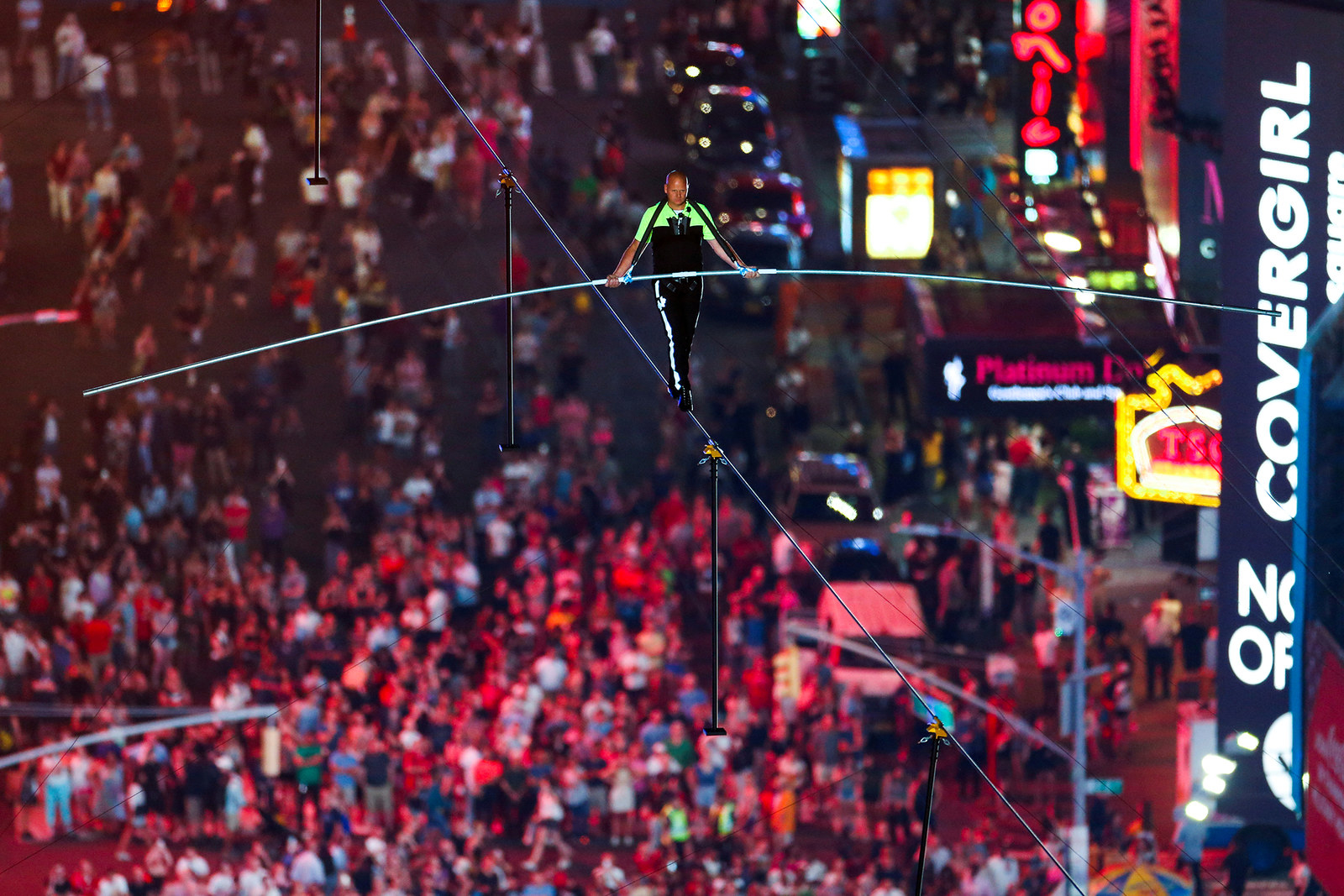 Aerialist Nik Wallenda walks the highwire over Times Square in New York City on June 23.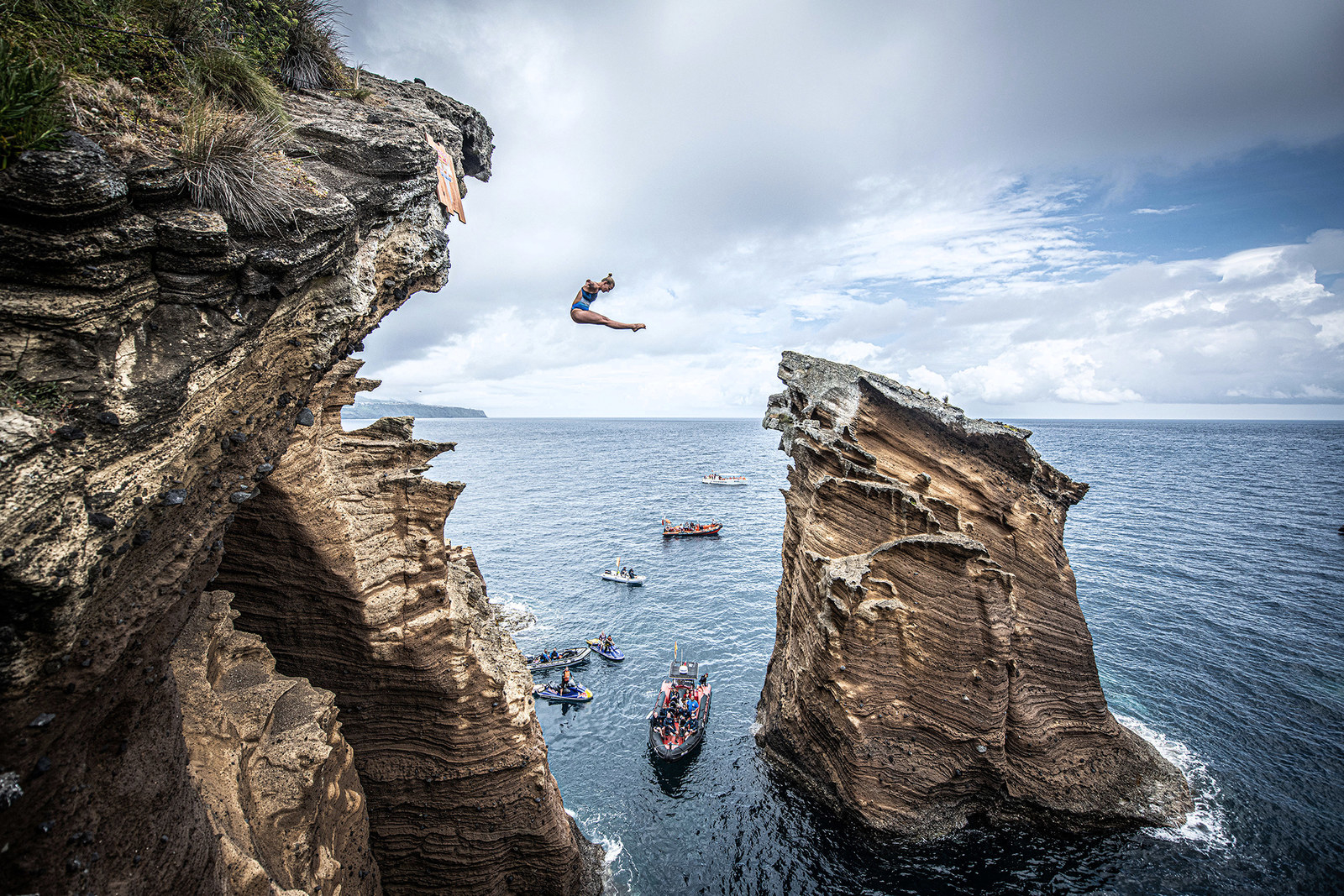 Rhiannan Iffland of Australia dives from a 21 meter cliff in Sao Miguel, Portugal, during the Red Bull Cliff Diving World Series on June 20.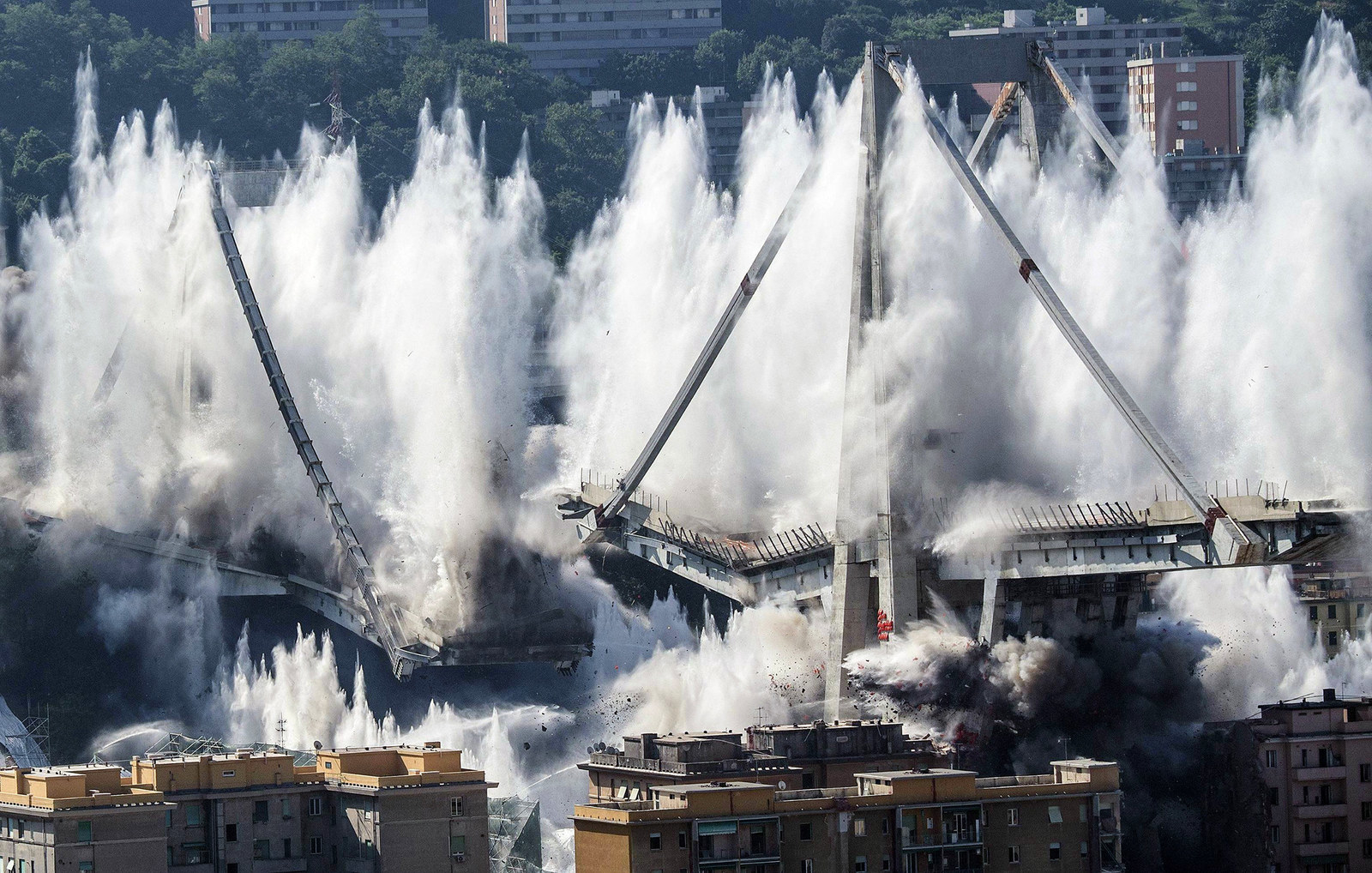 A cloud of dust rises as the remaining spans of the Morandi bridge are demolished in a planned explosion in Genoa, Italy, on June 28. The planned explosion knocked down the remaining spans and supporting columns of the Italian bridge that collapsed last year, killing 43 people.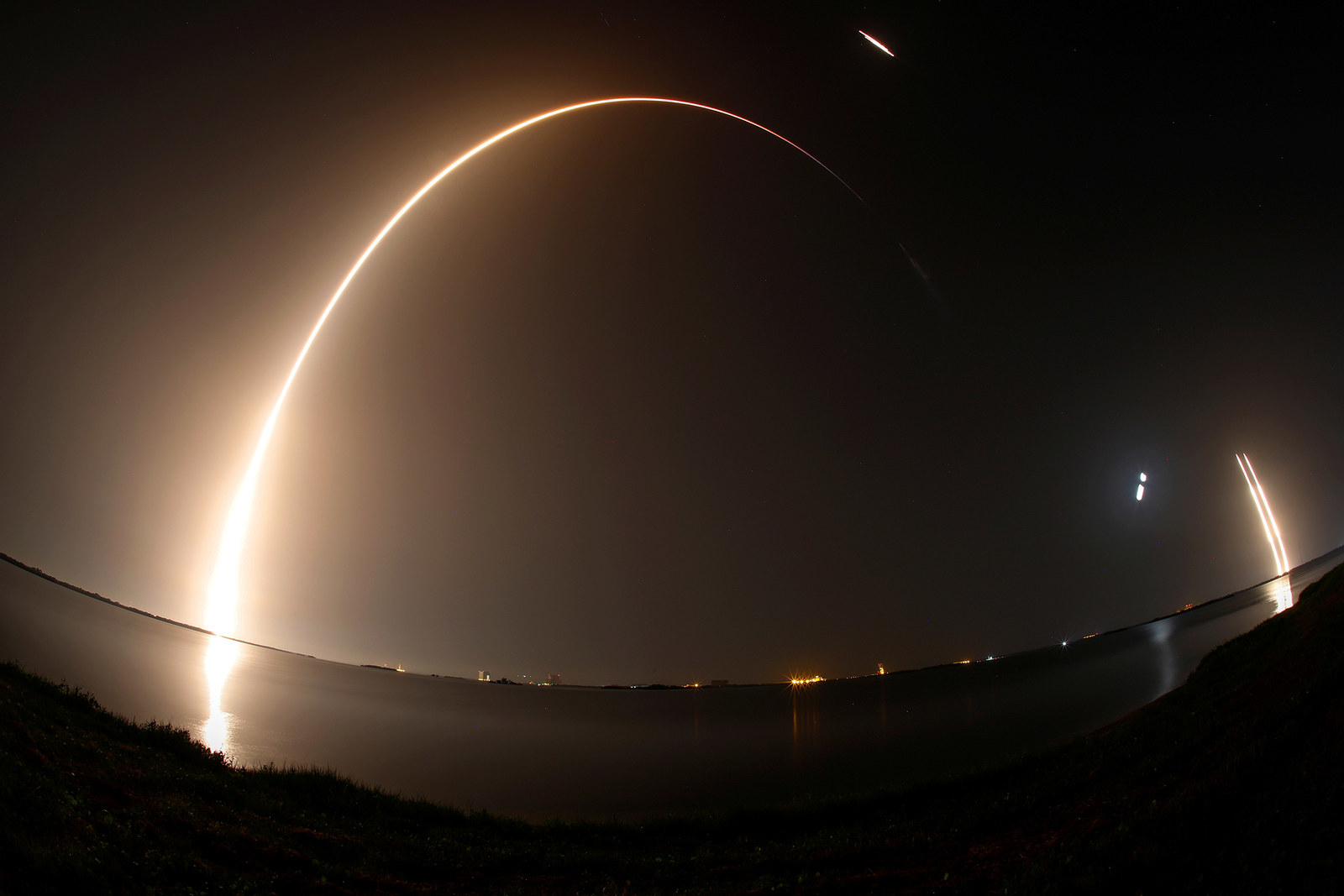 A SpaceX Falcon Heavy rocket lifts off from the Kennedy Space Center in Cape Canaveral, Florida, on June 25.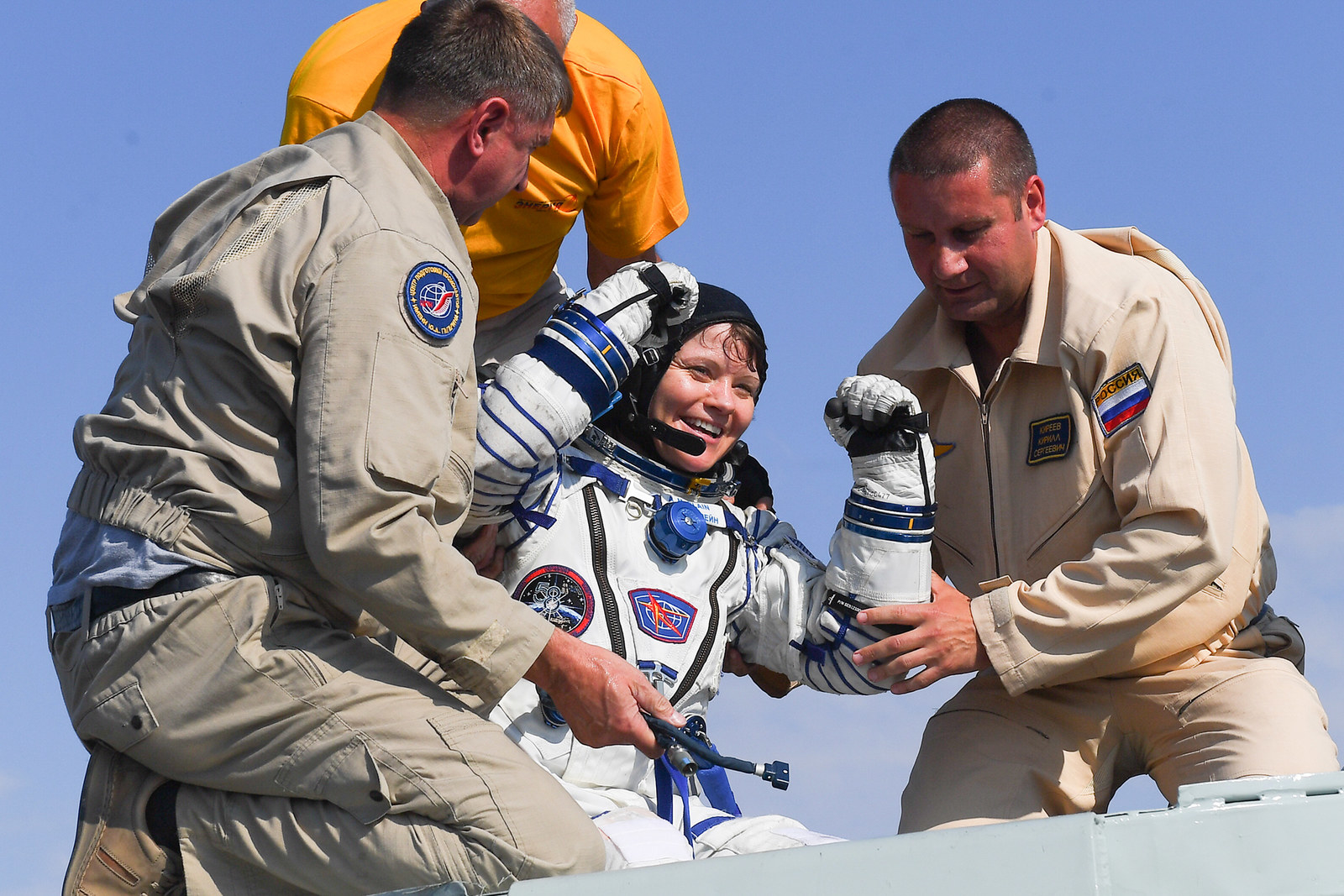 NASA astronaut Anne McClain is removed from the Soyuz MS-11 descent capsule after landing near the town of Zhezkazgan, Kazakhstan, on June 25.
A woman cools off in the fountain of the Trocadero esplanade in Paris on June 25.
Mexico
Gabriel H. Sanchez is the photo essay editor for BuzzFeed News and is based in New York City.

Contact Gabriel H. Sanchez at [email protected].

Got a confidential tip? Submit it here.
Source: Read Full Article