24 Of The Most Powerful Photos Of This Week

Love photography as much as we do? Sign up for the BuzzFeed News newsletter JPG for behind-the-scenes exclusives from renowned photographers and our hard-hitting photo stories.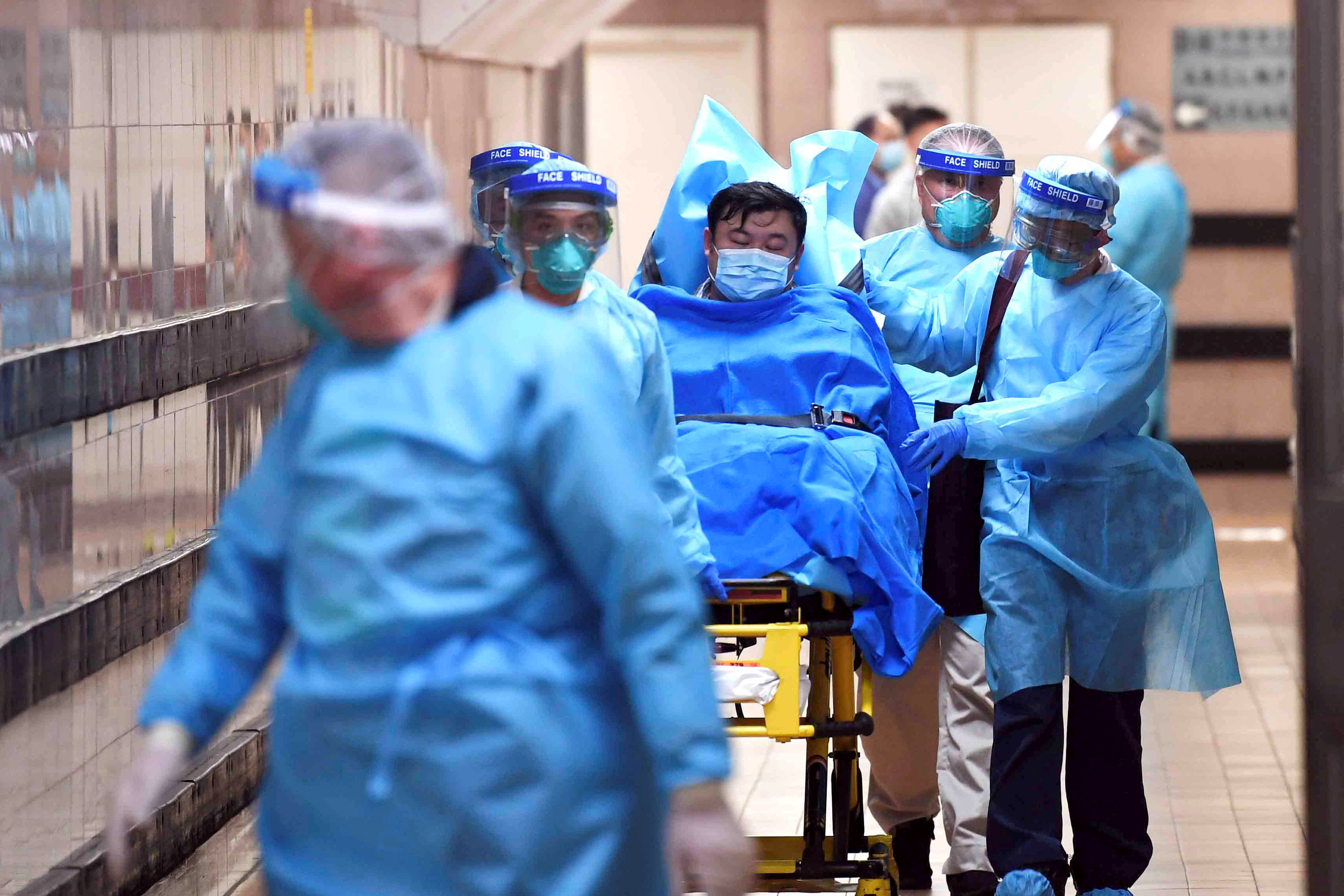 Medical staff transfer a patient of the new coronavirus at the Queen Elizabeth Hospital in Hong Kong, Jan. 22.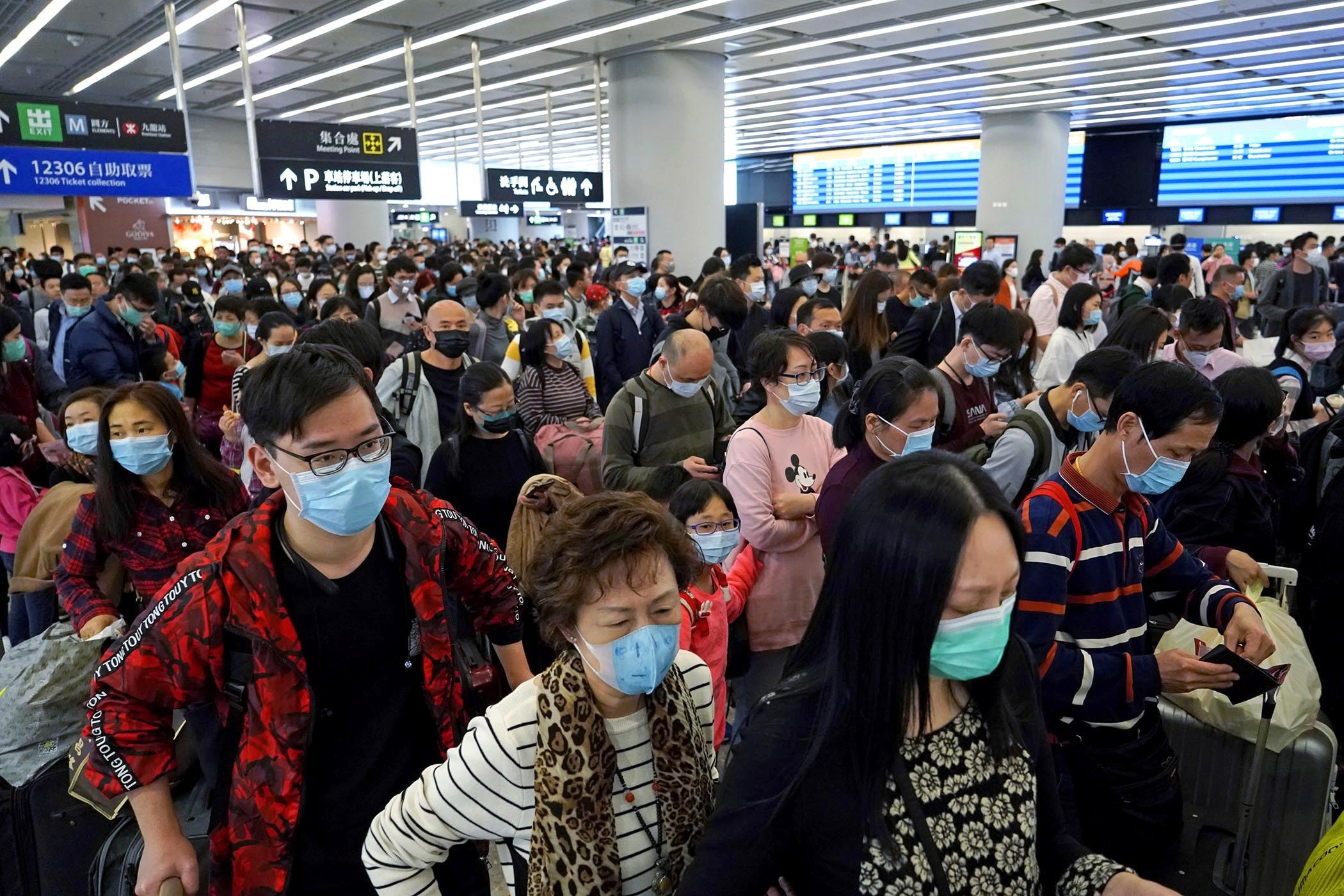 Passengers wear protective face masks at the departure hall of the high speed train station in Hong Kong, Jan. 23.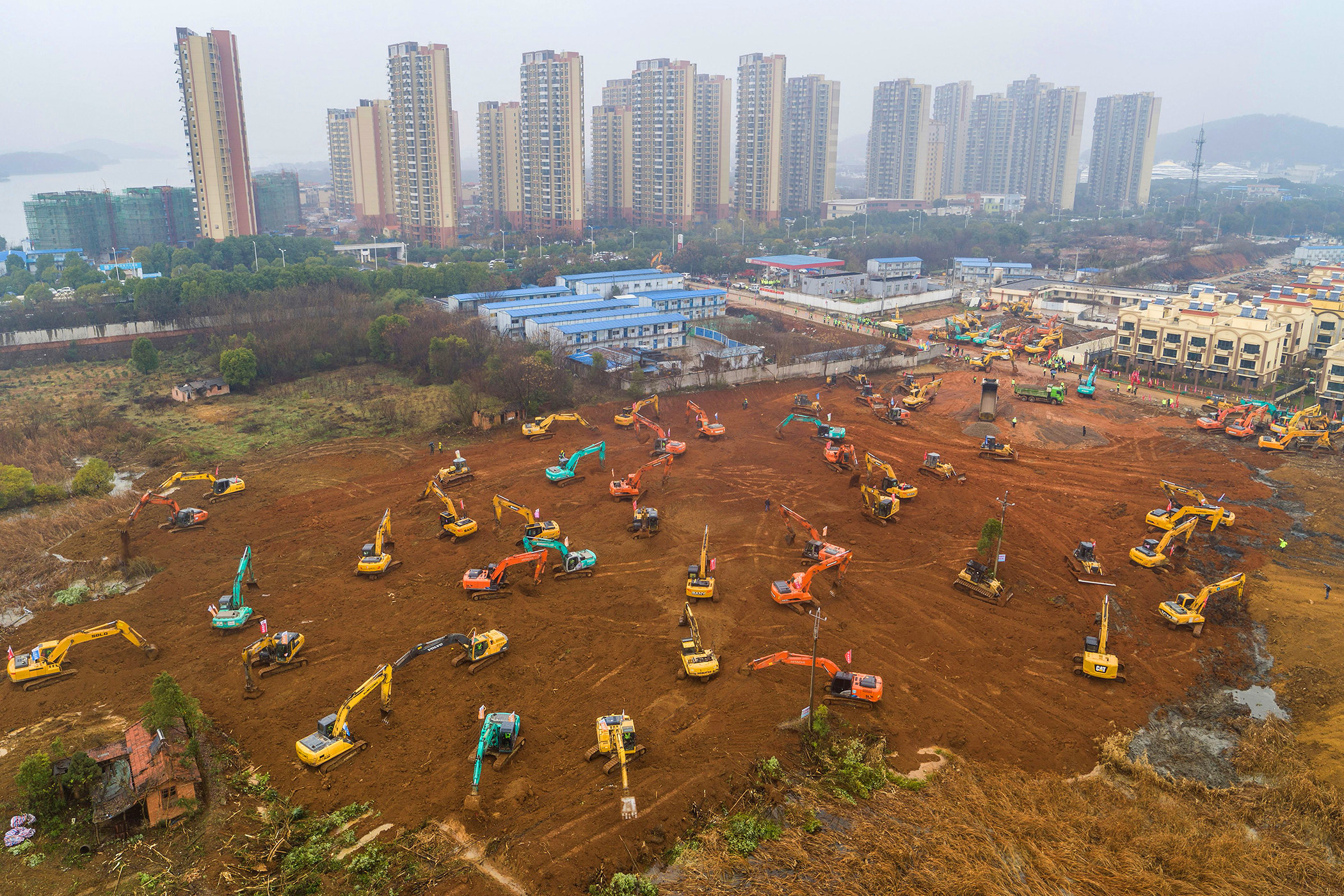 This aerial photo on Jan. 24, shows excavators at the construction site of a new hospital being built to treat patients from a deadly virus outbreak in Wuhan in China's central Hubei province.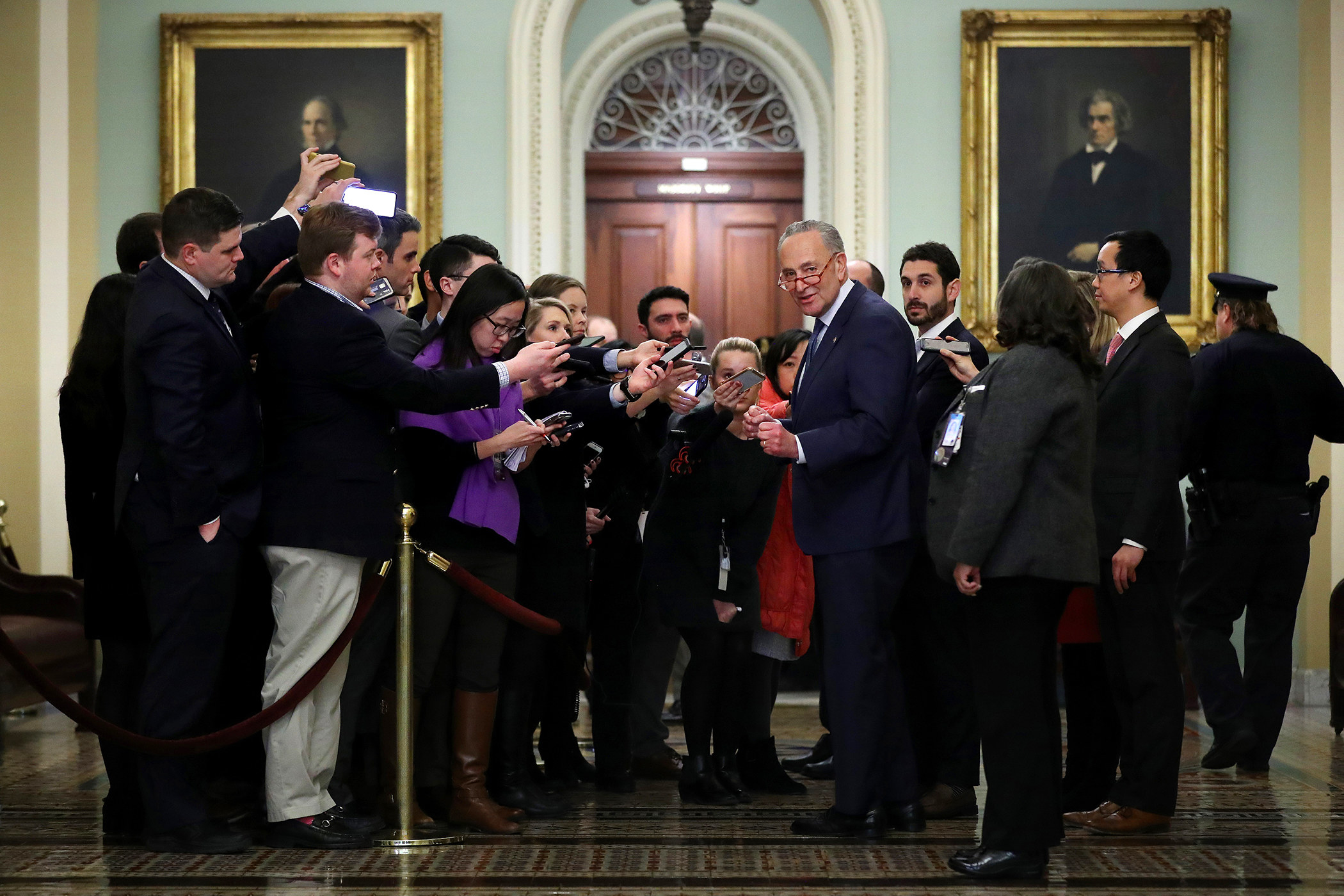 Senate Minority Leader Chuck Schumer talks to reporters who are restricted to a pen on the second floor of the US Capitol, during a break in the impeachment trial of President Donald Trump on Jan. 21, in Washington, DC.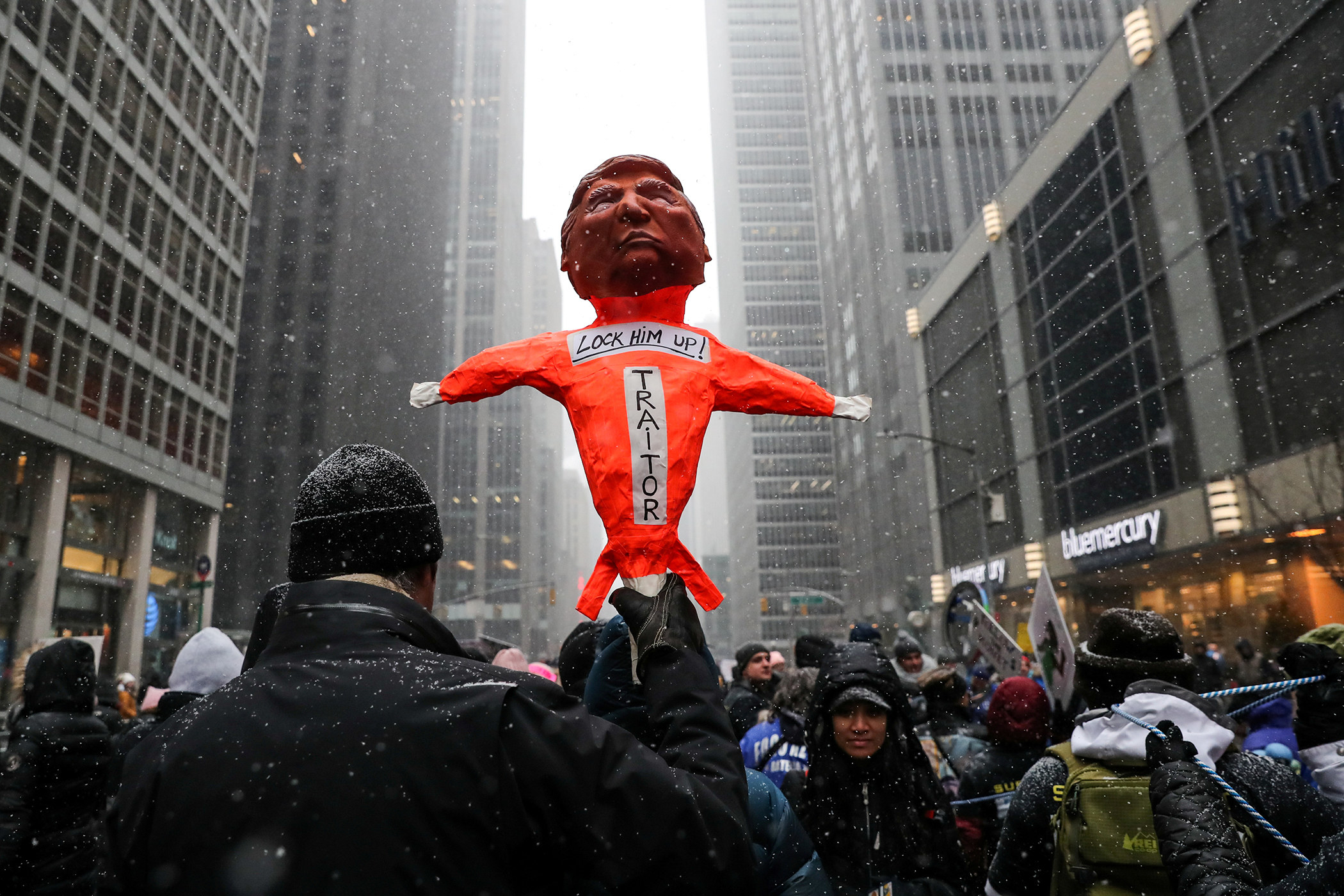 People participate in the Women's March in New York City, Jan. 18.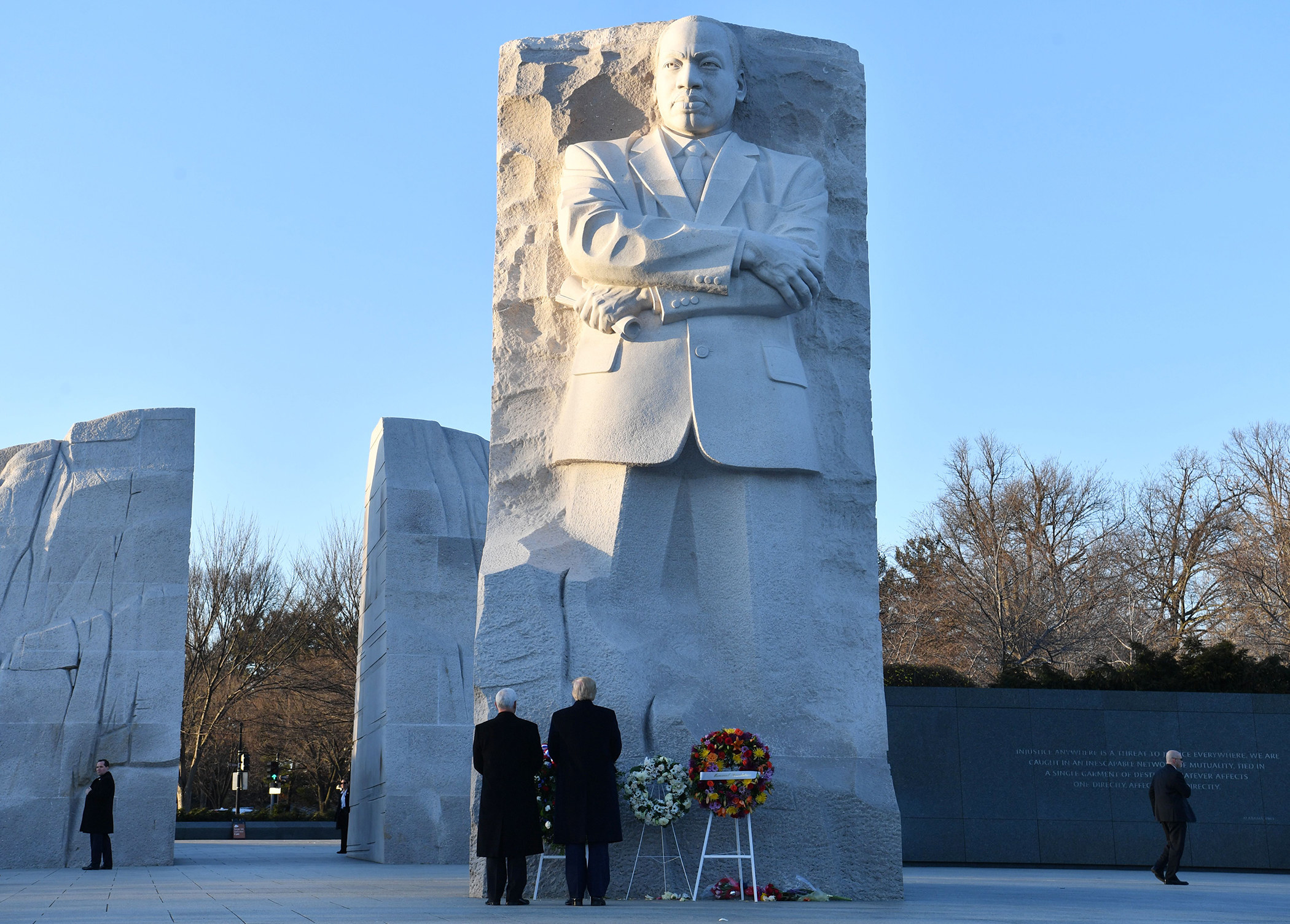 President Donald Trump and Vice President Mike Pence look on at the Martin Luther King Jr. memorial on MLK day in Washington, DC, on Jan. 20.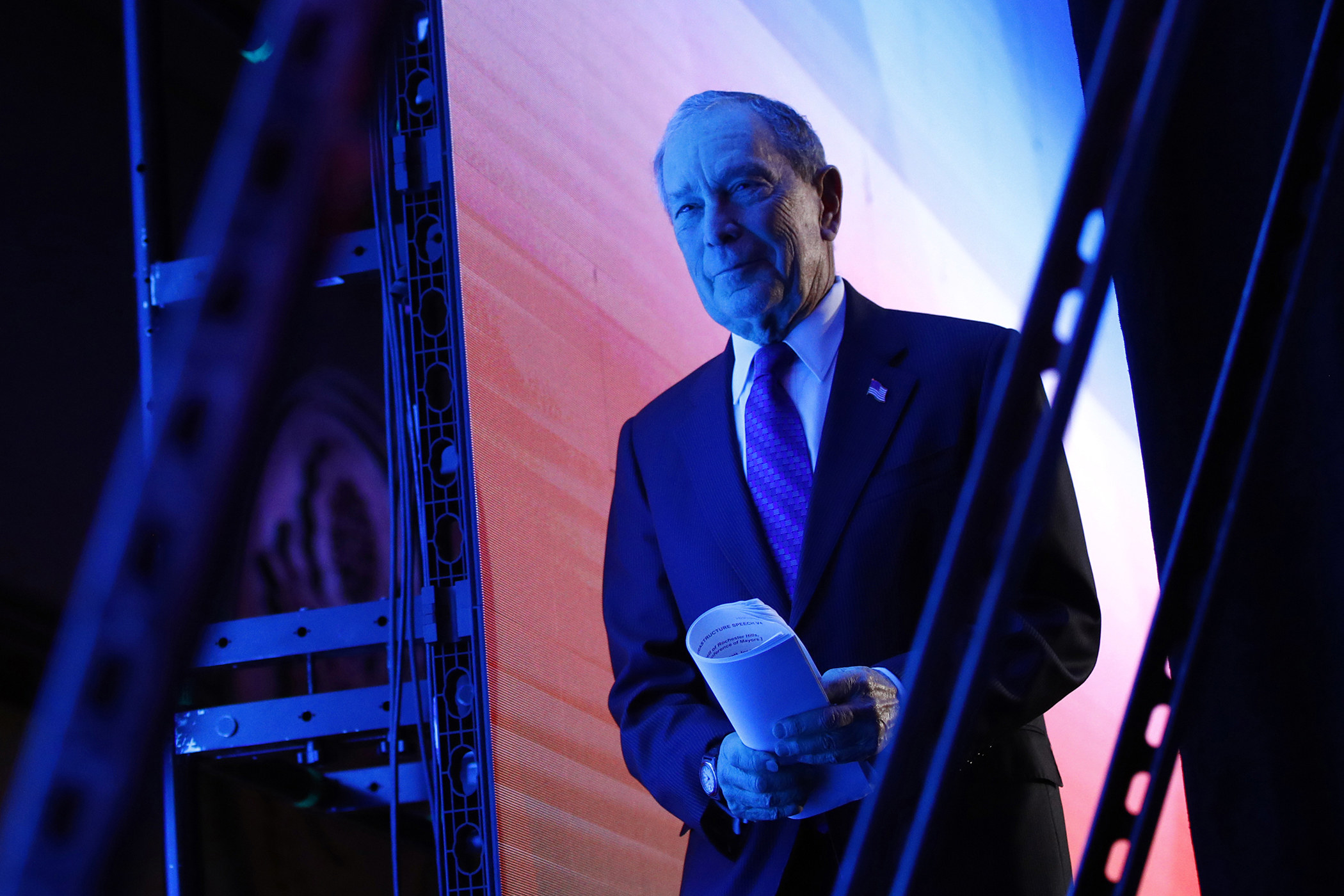 Democratic presidential candidate, former New York City Mayor Michael Bloomberg walks offstage after speaking at the US Conference of Mayors' Winter Meeting, on Jan. 22, in Washington, DC.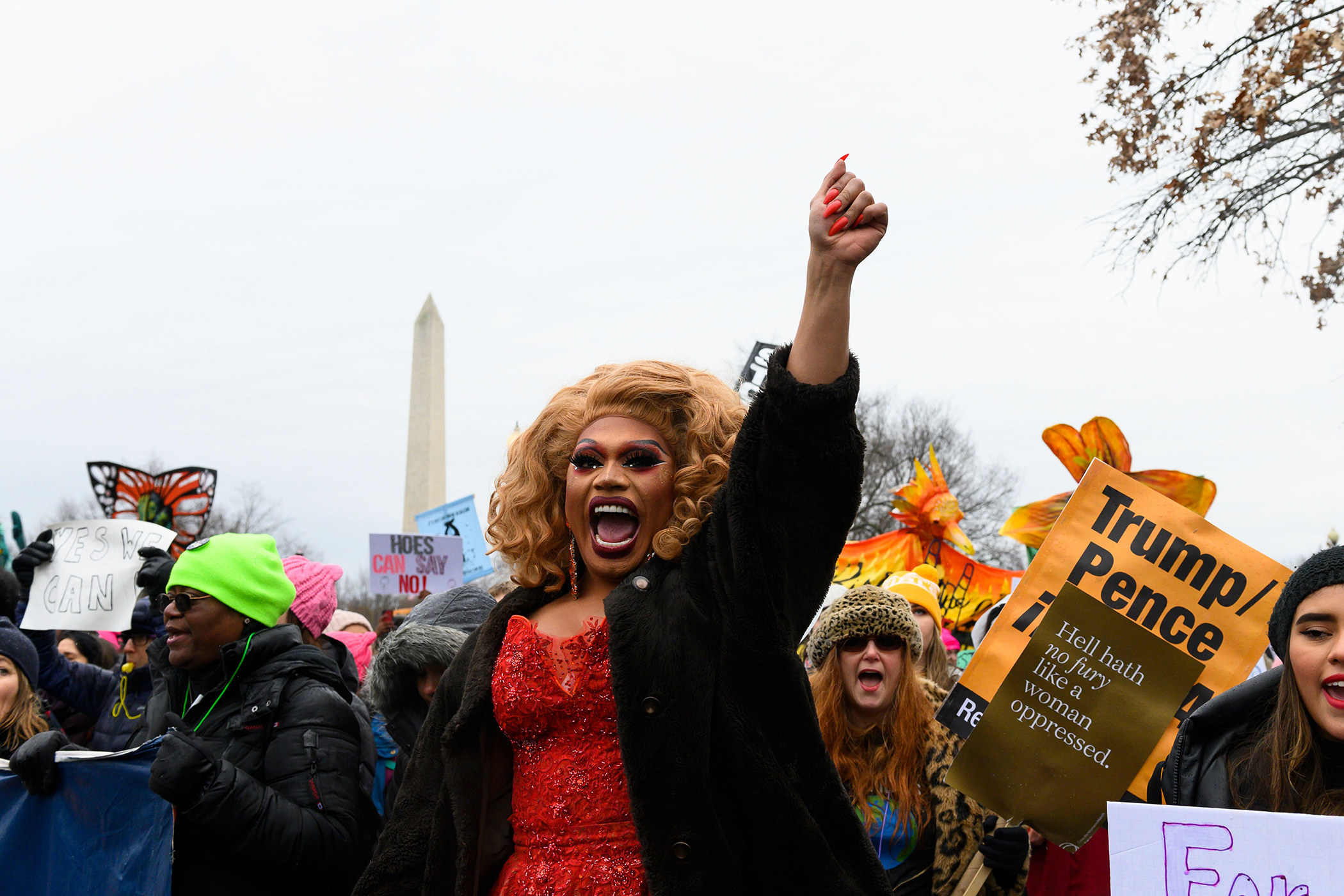 Demonstrators march during the 4th annual Women's March in Washington, DC, Jan. 18.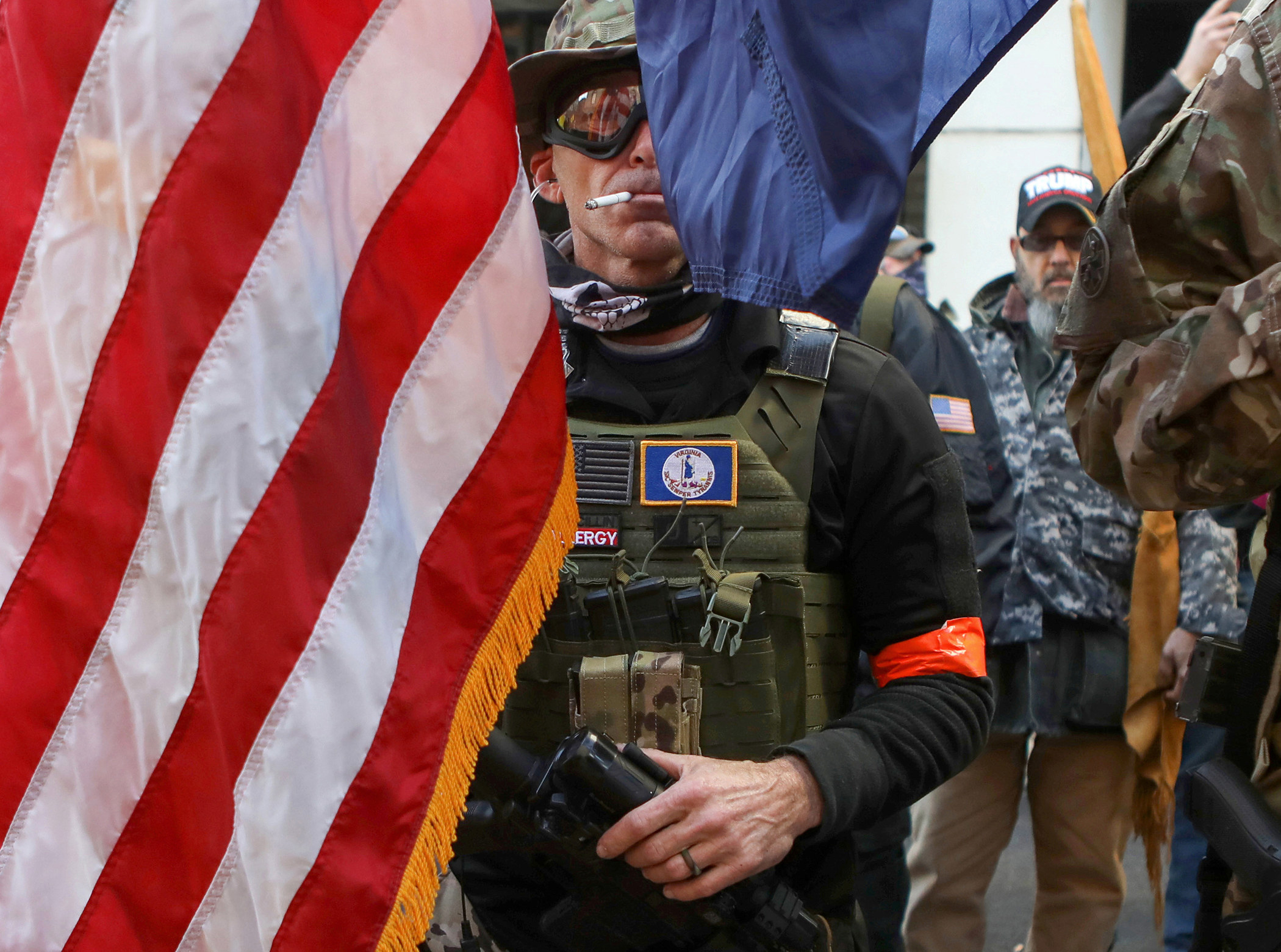 Gun rights advocates and militia members attend a rally in Richmond, Virginia, Jan. 20.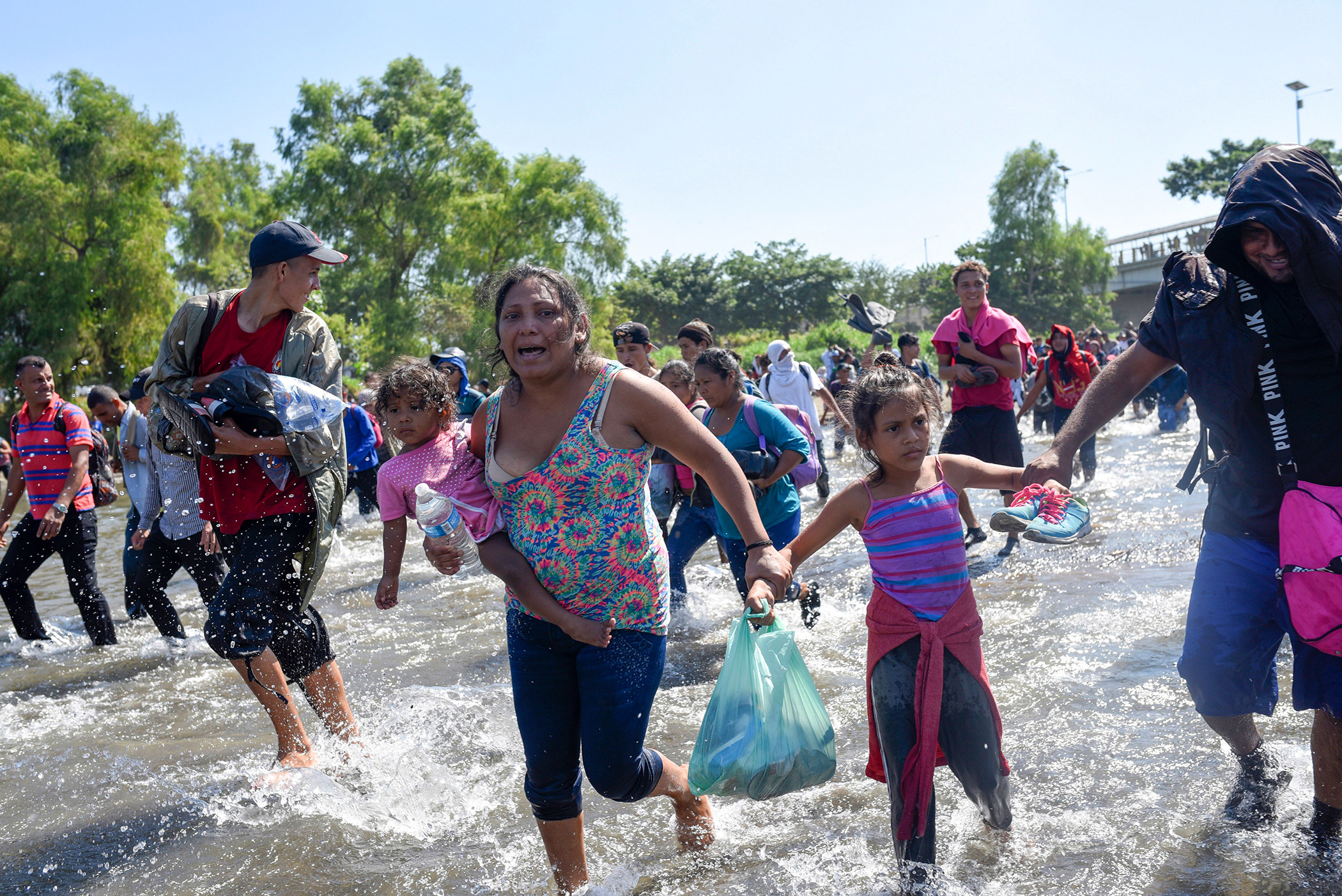 Central American migrants, mostly Hondurans traveling in caravan to the US, cross the Suchiate River between Guatemala and Mexico on Jan. 20.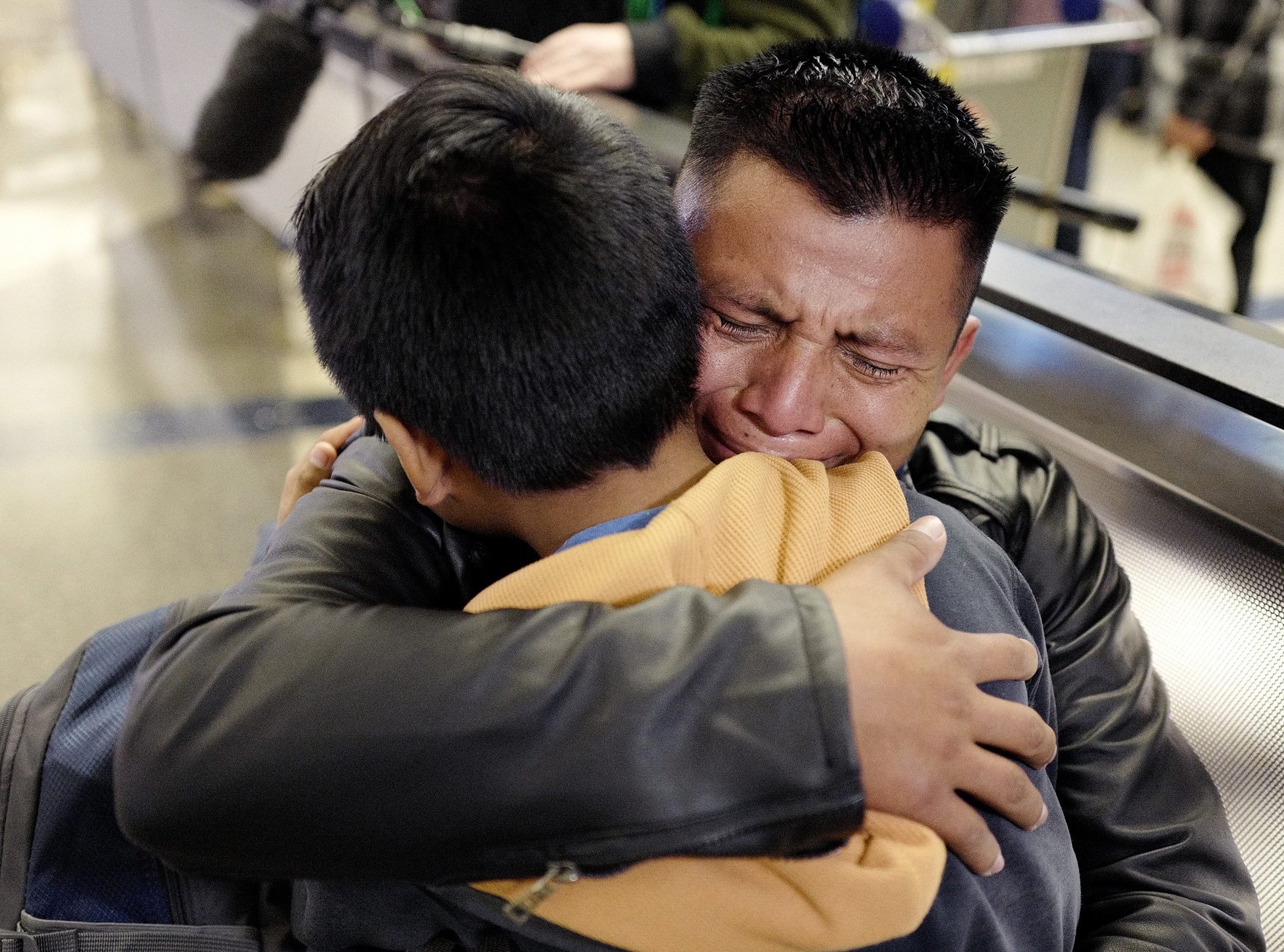 David Xol-Cholom, of Guatemala hugs his son Byron at the Los Angeles International Airport as they reunite after being separated about one and half years ago during the Trump administration's wide-scale separation of immigrant families, in Los Angeles, Jan. 22.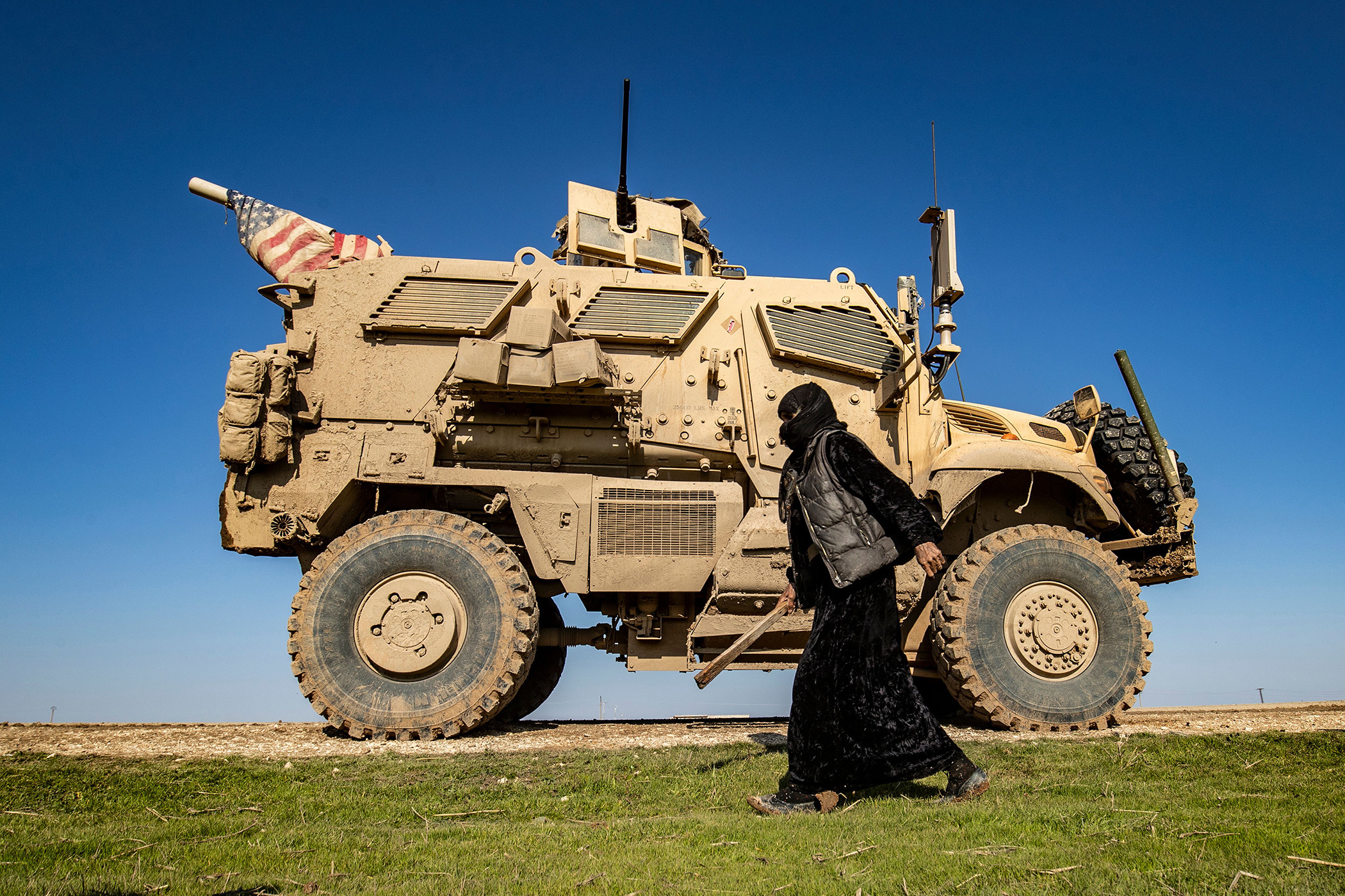 A Syrian woman walks past as a US military armored vehicle patrolling in the village of al Jawadiyah, near the border with Turkey, Jan. 22.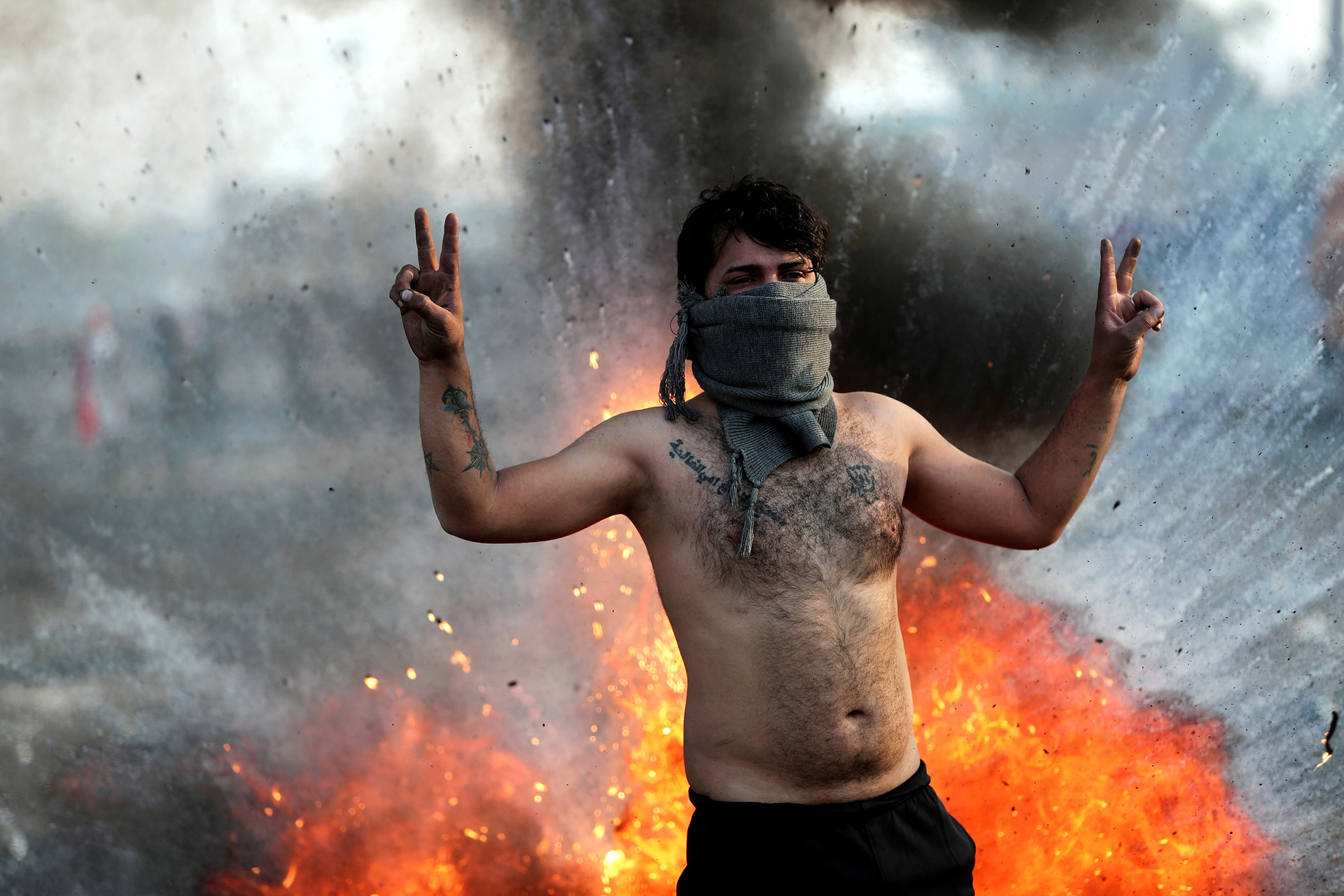 An Iraqi demonstrator gestures during ongoing anti-government protests in Baghdad, Jan. 20.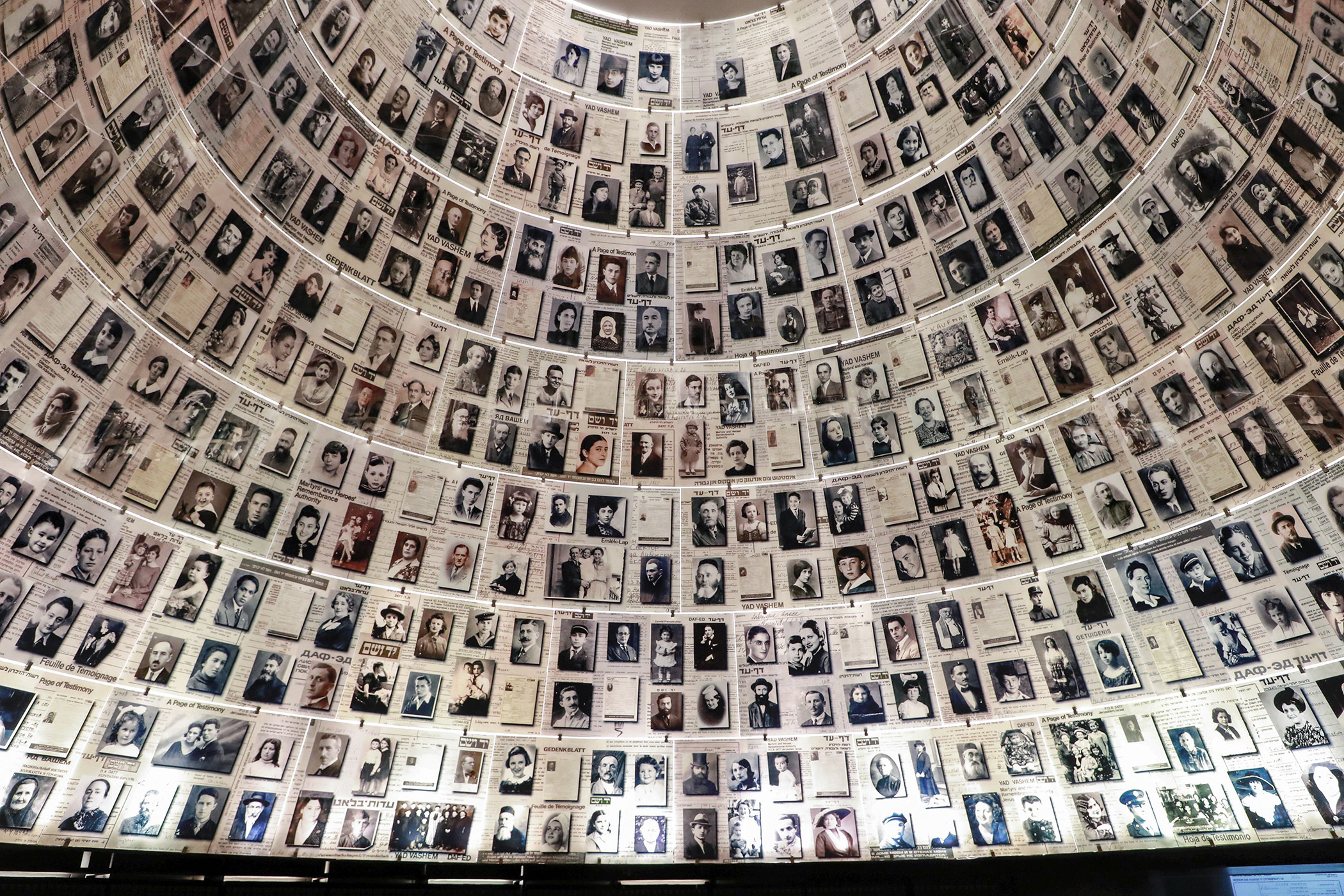 The ceiling at the Hall of Names at the Yad Vashem Holocaust Memorial museum in Jerusalem, Jan. 21.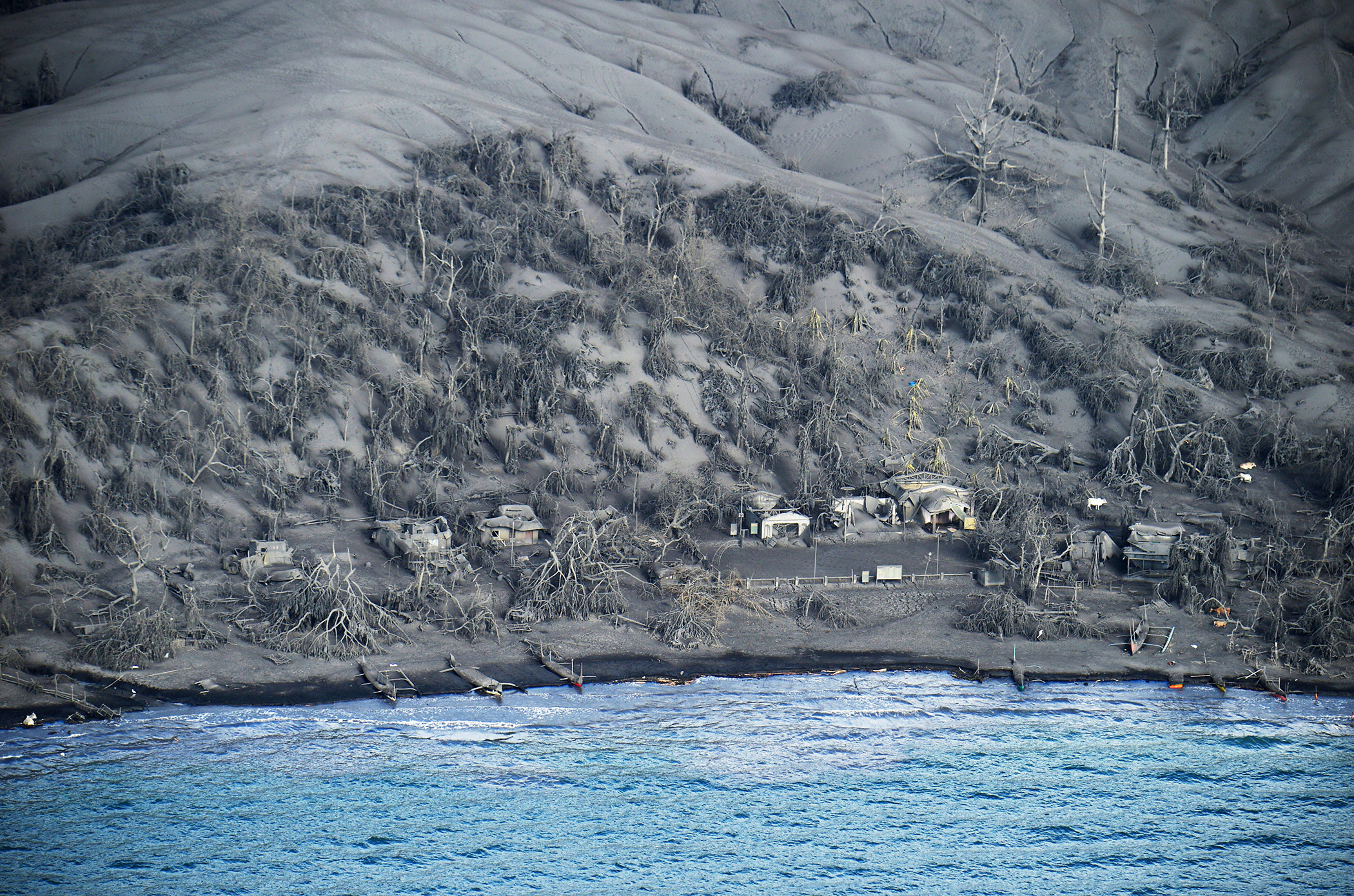 A bird's eye view of mud-covered houses at the foot of Taal volcano in the Philippines, during an aerial survey on Jan. 21.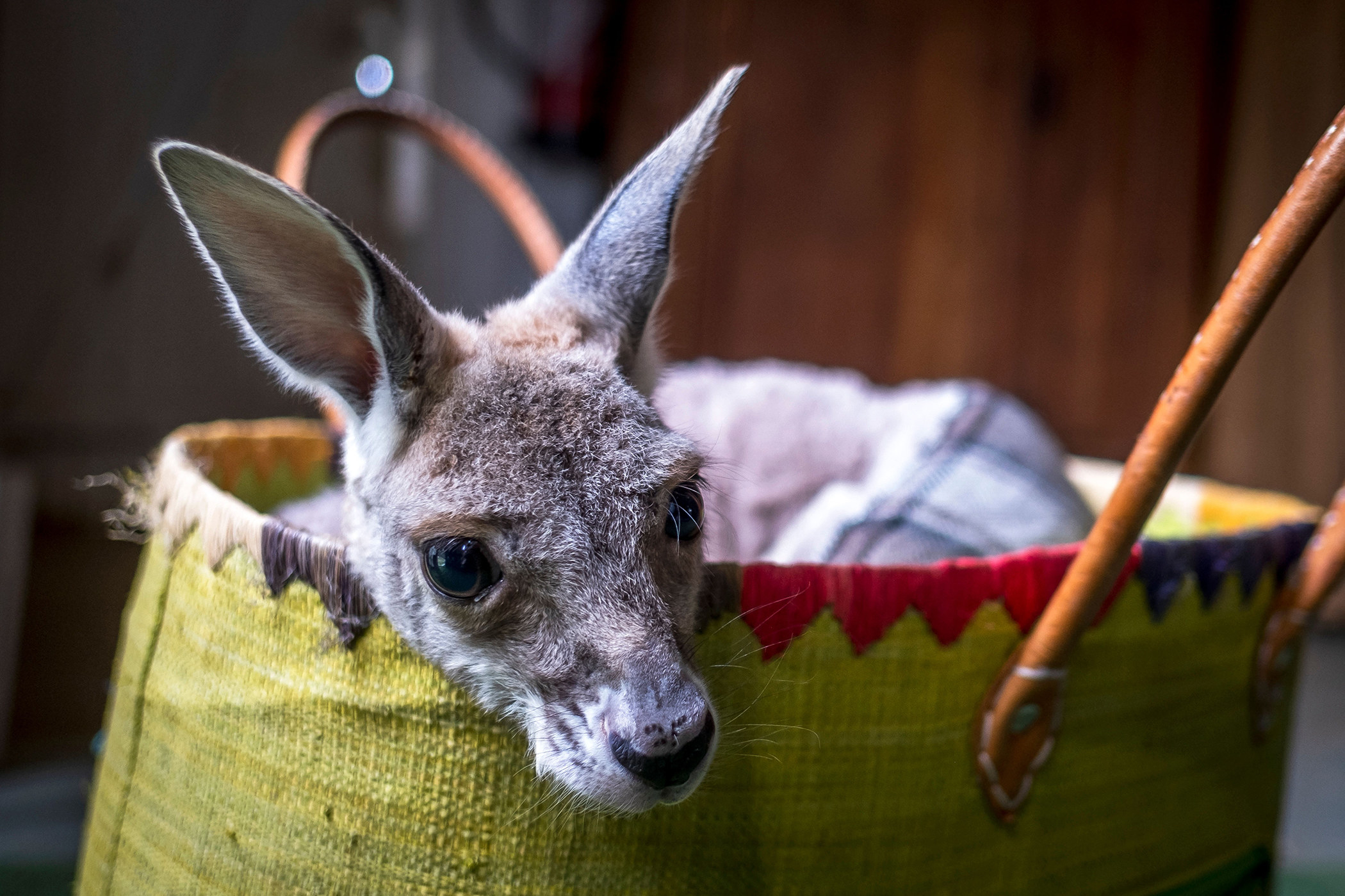 Diego, a six-month old kangaroo who prematurely lost his mother, sits in a wool bag at the Australian Park in Carcassonne, France, Jan. 20.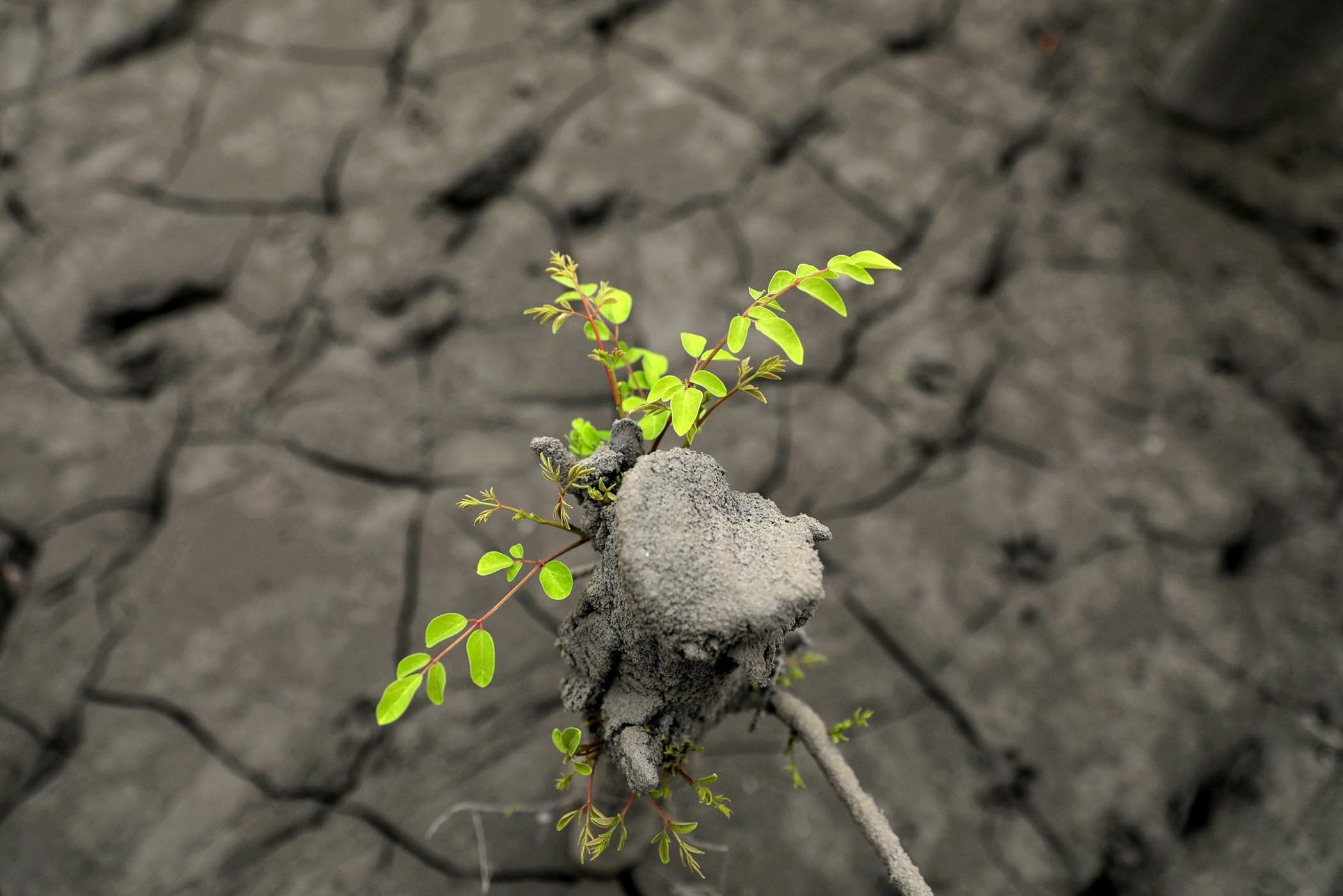 Leaves grow from an ash-covered plant following Taal Volcano's eruption, in Laurel, Philippines, Jan. 20.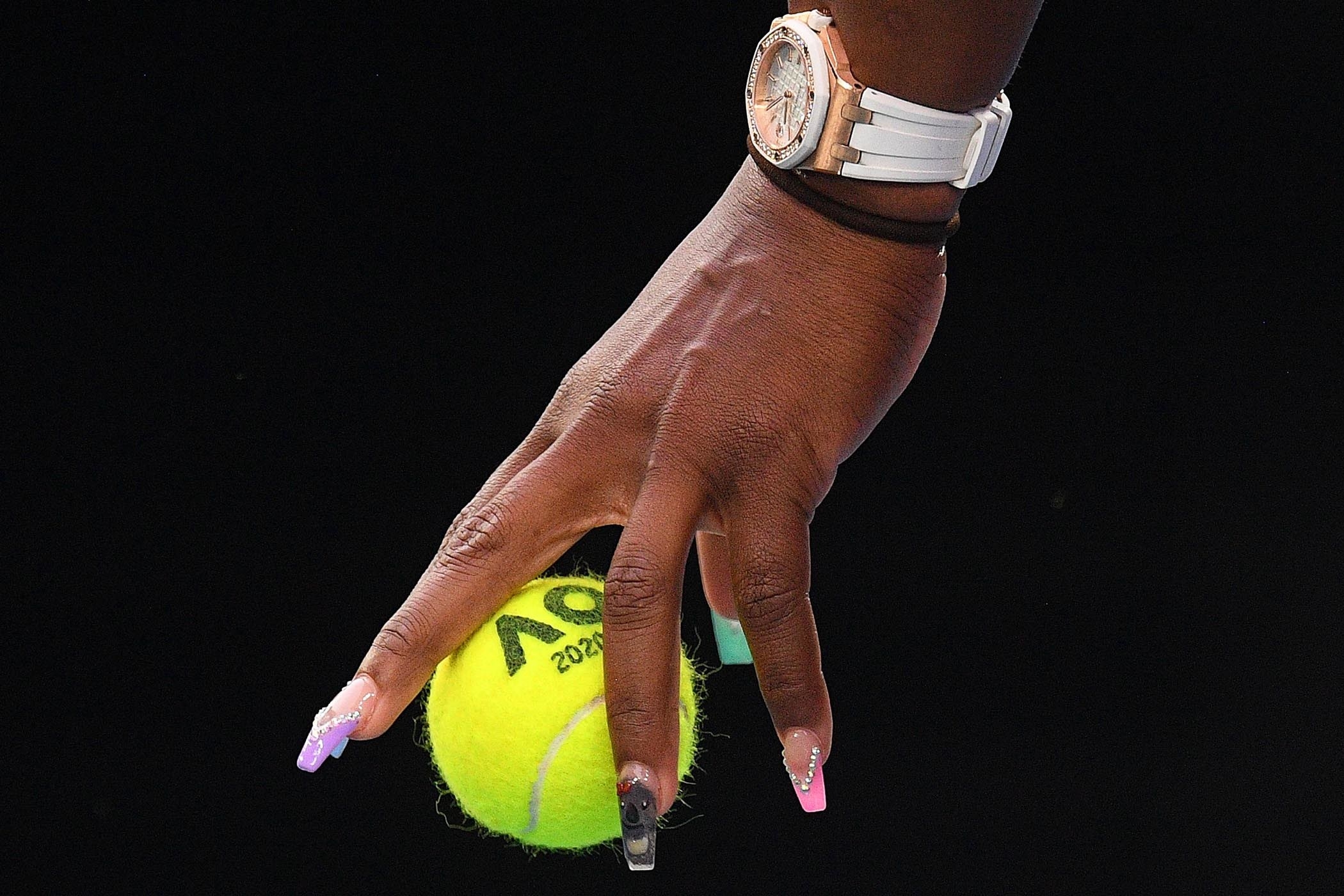 Serena Williams prepares to serve during her second round match against Tamara Zidansek of Slovenia at the Australian Open tennis tournament in Melbourne, Jan. 22.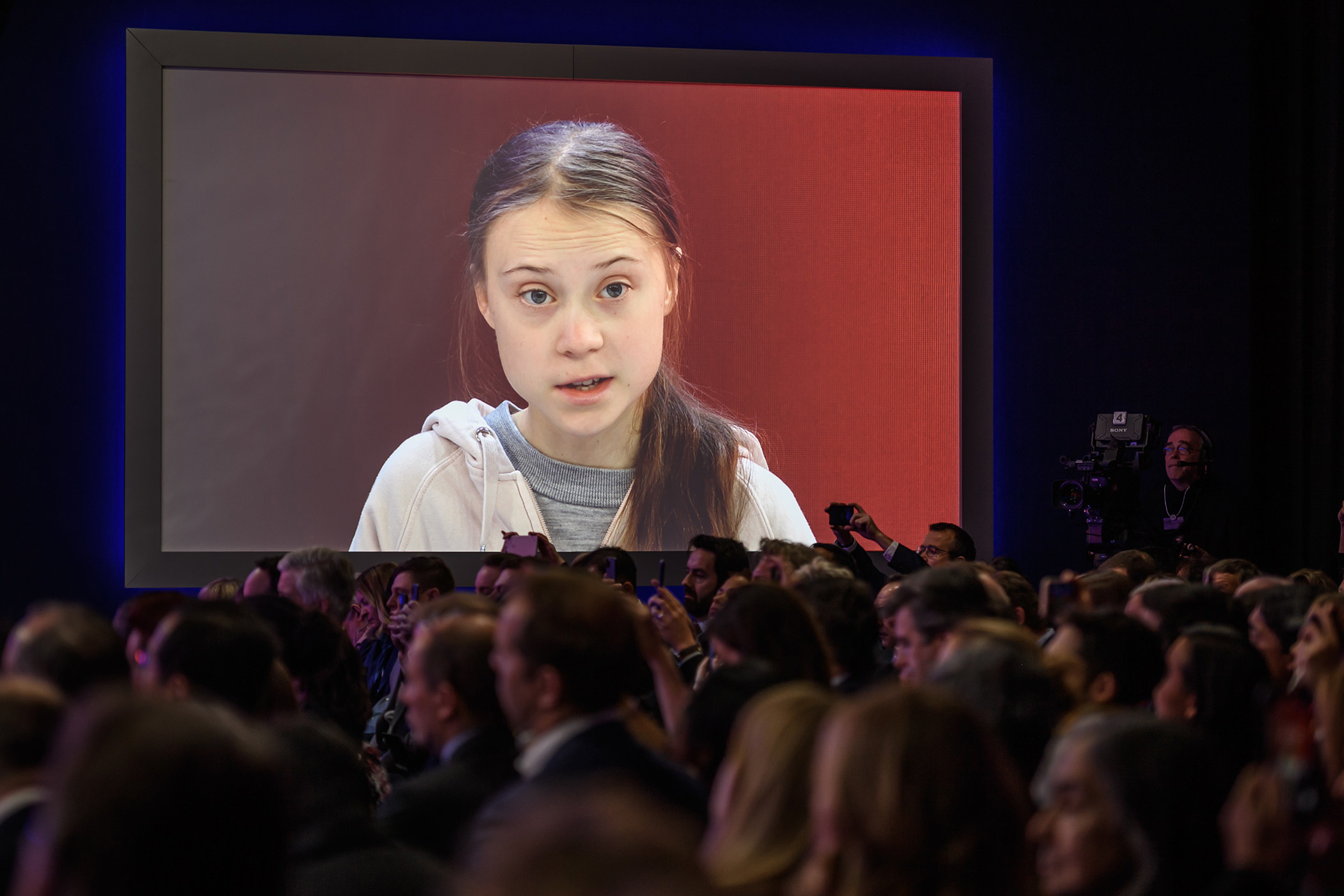 Swedish climate activist Greta Thunberg attends a session during the World Economic Forum annual meeting in Davos, Jan. 21.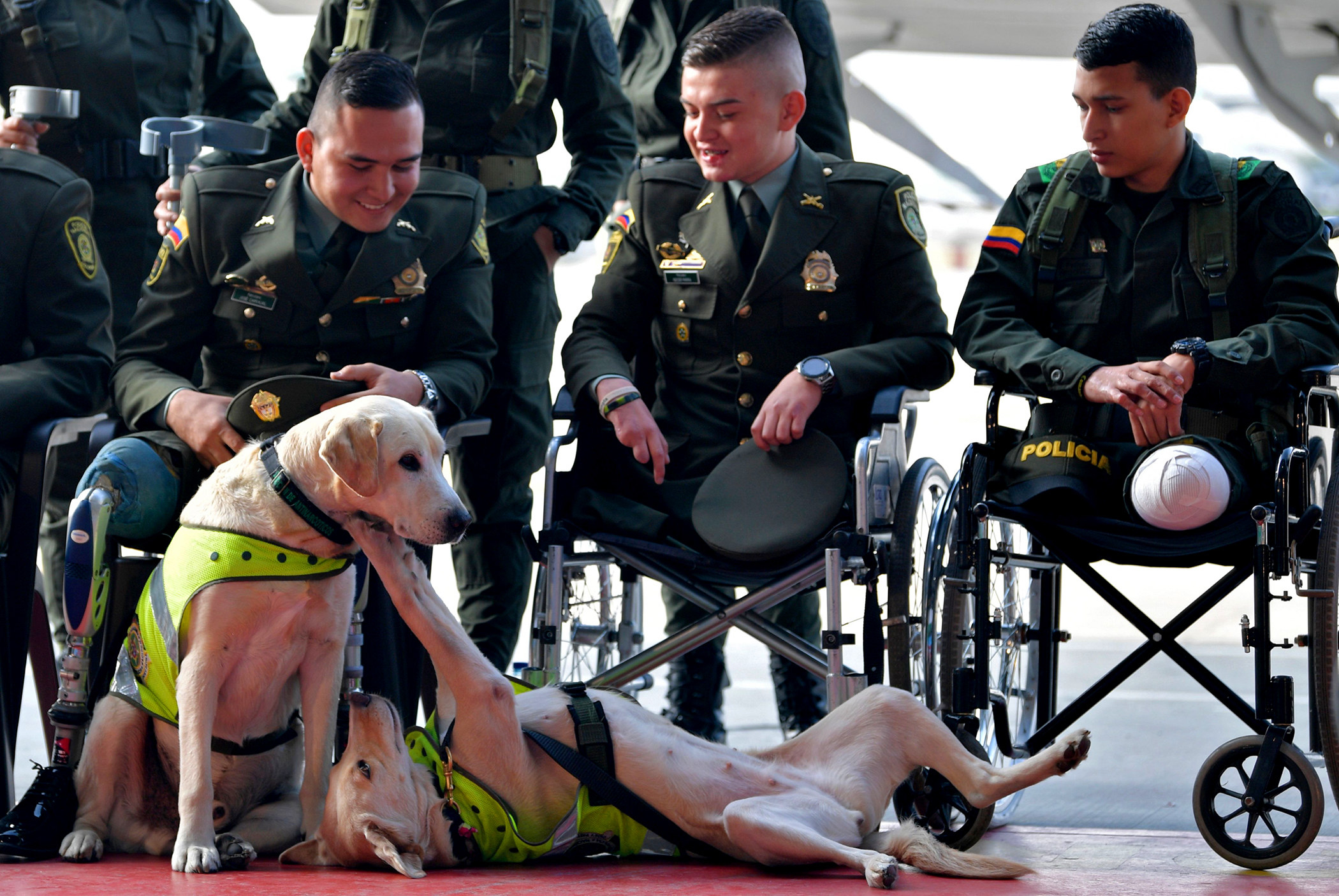 Police anti-drug dogs play next to policemen victims of landmines before the visit of US Secretary of State Mike Pompeo at an anti-drug base in Bogota, Jan. 21.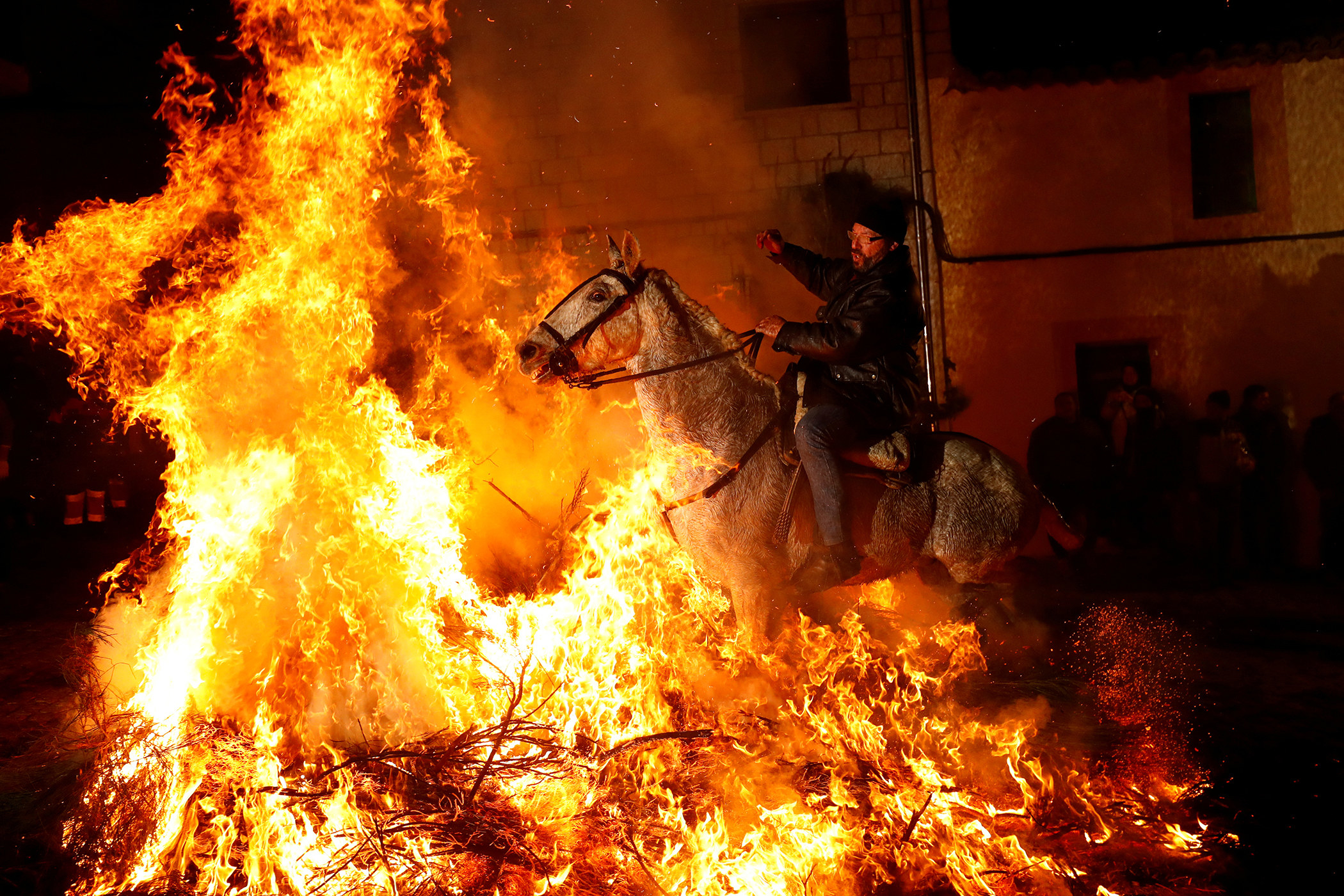 A rider goes through flames during the annual "Luminarias" celebration on the eve of Saint Anthony's day, Spain's patron saint of animals, in the village of San Bartolome de Pinares, Jan. 16.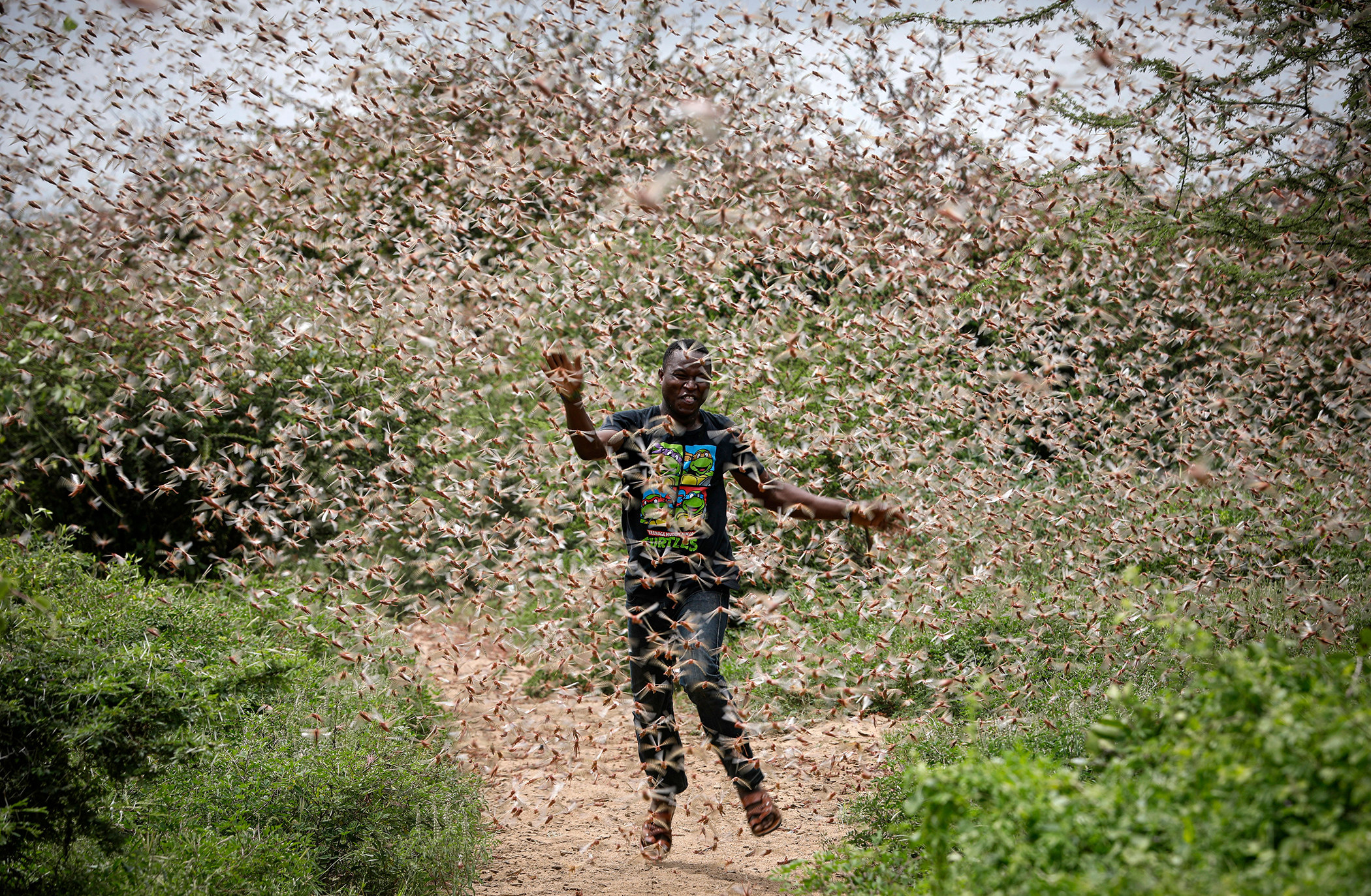 A local farmer runs through a swarm of desert locusts to chase them away near Enziu, Kenya, Jan. 24. Large swarms of desert locusts have been invading Kenya for weeks, after having infested some 70 thousand hectares of land in Somalia.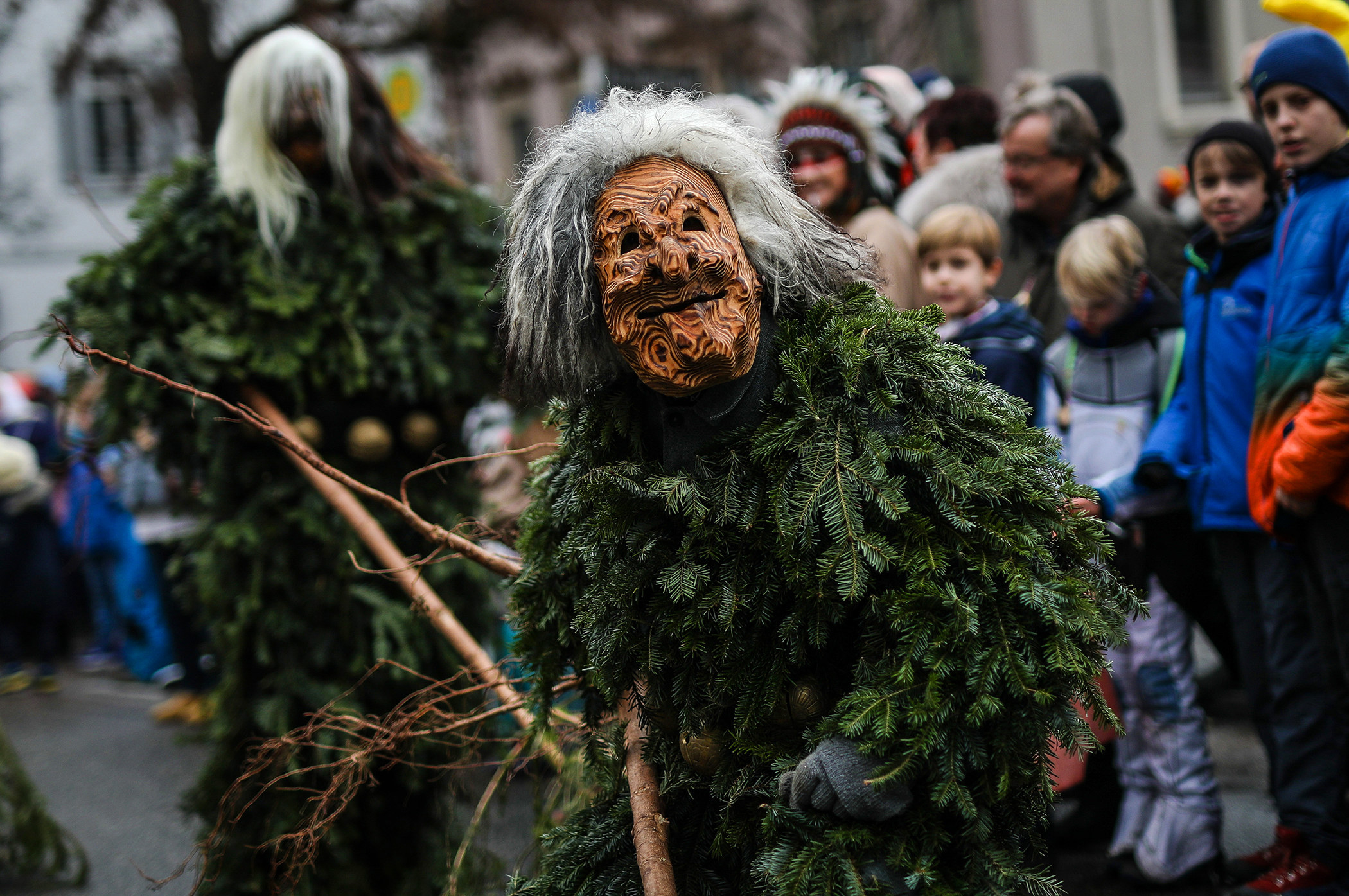 Revelers in carnival costumes parade in Bad Cannstatt, Germany, Jan. 19.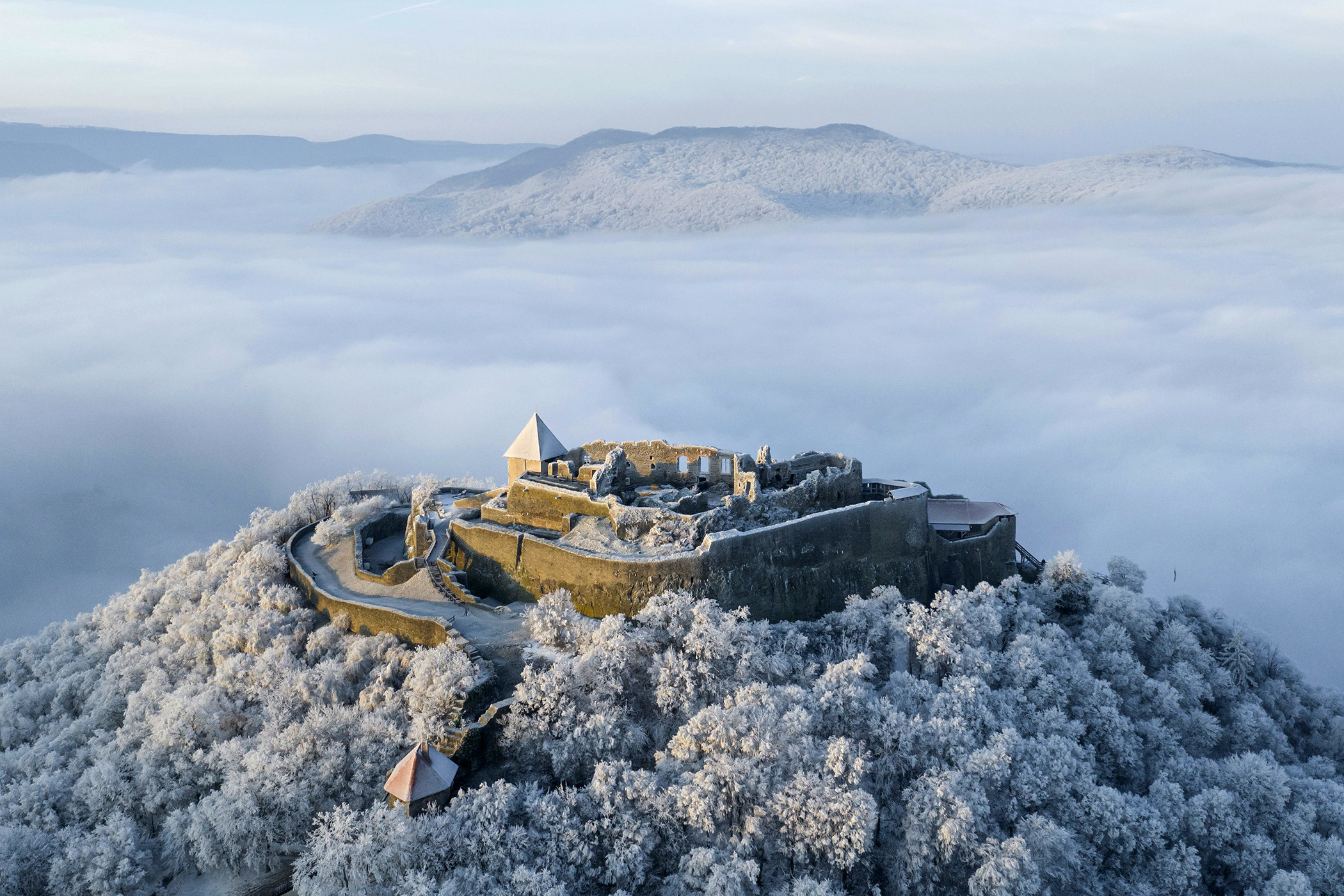 An aerial picture taken with a drone shows the trees of the forest surrounding the Castle of Visegrad in Visegrad, Hungary, Jan. 17.

Gabriel H. Sanchez is the photo essay editor for BuzzFeed News and is based in New York City.

Contact Gabriel H. Sanchez at gabr[email protected]

Got a confidential tip? Submit it here.
Source: Read Full Article