8 Drops You Don't Want to Miss This Week
With another week upon us, we have yet another installment of our product drops series. Leading the list is the fourteenth drop of Supreme's Fall/Winter 2022 collection and the Week 2 release of Palace's Holiday 2022 collection.
Continuing its major collaboration series for the season, the Week 14 range features another team-up with True Religion. Exclusive to Supreme in partnership with the unique denim specialist, Supreme has worked on a new collection for Fall 2022. The collection is comprised of a GORE-TEX Shell Jacket, Zip Up Hooded Sweatshirt, GORE-TEX Pant, Sweatpant, and GORE-TEX Trooper Hat.
Additionally, Supreme has readied its third full-length skate video, Play Dead. The 53-minute tape shot by William Strobeck features an array of renowned Supreme team riders, including Tyshawn Jones, Kader Sylla, Ben Kadow, Troy Gipson, Sully Cormier, Seven Strong, Kris Brown, Nik Stain, Auguste Bouznad, Caleb Barnett, Aidan Mackey, Rowan Zorilla, Vincent Touzery, Sean Pablo, Sage Elsesser, Beatrice Domond, and Mark Gonzales.
The accompanying Week 14 range is led by the Geo Reversible WINDSTOPPER® Fleece Jacket with matching Beanie, Layered Denim Trucker Jacket and Layered Jean, Polartec® Zip Jacket, Facemask Half Zip Pullover, Pant, Facemask Beanie, and Camp Cap. Other standouts include Currency Jacquard Zip Long Sleeve Polo, Raymond Pettibon Work Shirt, and Puffer Backpack, Side Bag, Neck Pouch, and Pouch. Headwear options come in the form of the Piping 6-Panel, Mohair Beanie, and 24K Gold Beanie. Finishing up this week's release is the boldly branded Large Inflatable Snowman, Moccamaster KBGV Select Coffee Maker, and mophie snap+ juice pack mini.
Other notable collaborations this week come in the form of the Off-White™ c/o POST ARCHIVE FACTION (PAF) "EQUIPMENT™" collection, KOHH Dogs x Bad Boy capsule HBX exclusive, and Hunter S. Thompson by PLEASURES collection. This week we also see the drop of Drop 2 of Stüssy's Holiday 2022 collection and Drop 1 of 99%IS-'s VOL.17 "I am 99%. From 1%." collection. Finishing up the standout drops is Fucking Awesome's Holiday 2022 collection.
Catch this week's 8 drops you don't want to miss below.
99%IS- VOL.17 "I am 99%. From 1%." Drop 1
1 of 37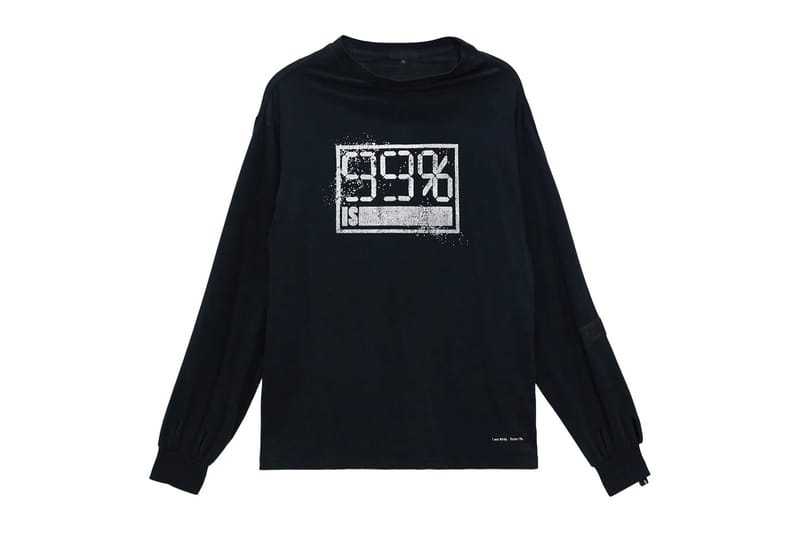 99%is-2 of 37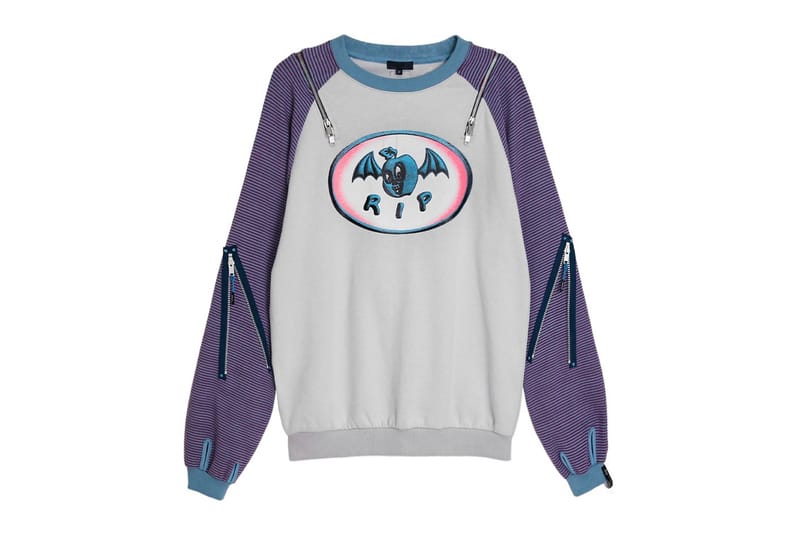 99%is-3 of 37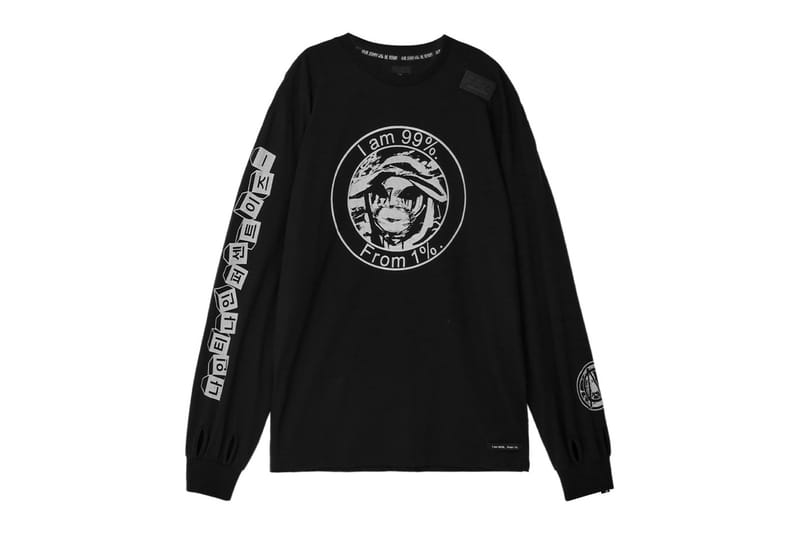 99%is-4 of 37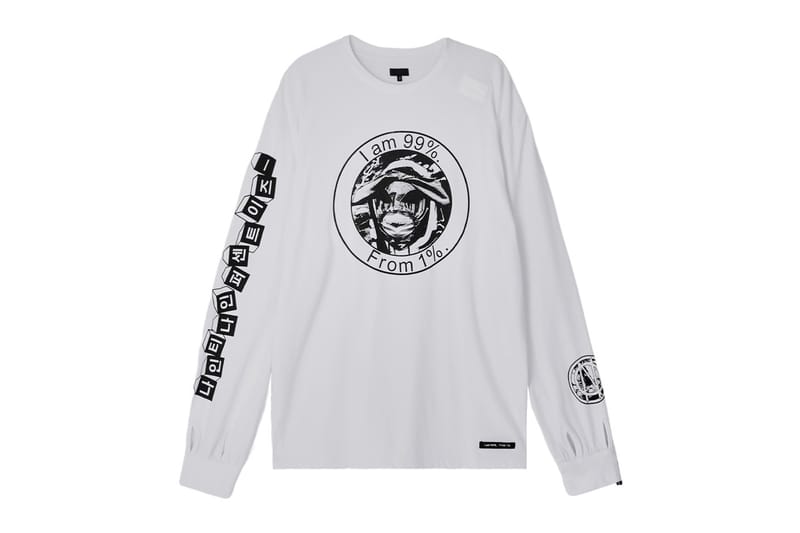 99%is-5 of 37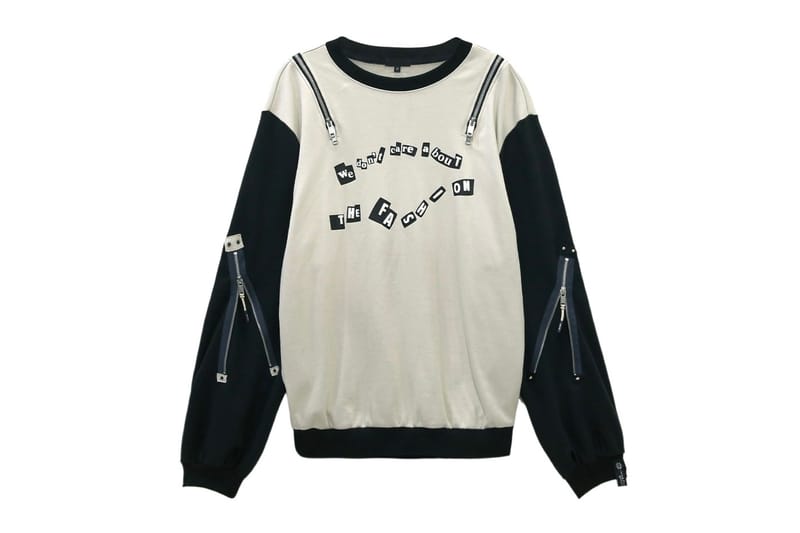 99%is-6 of 37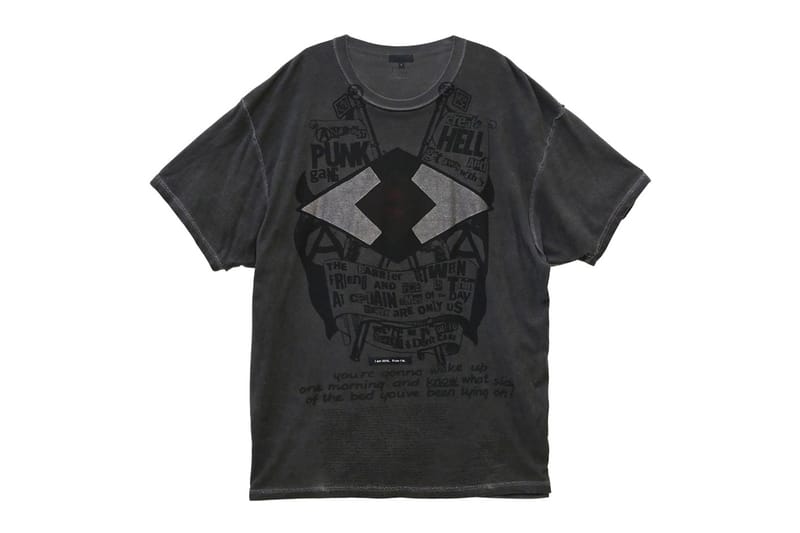 99%is-7 of 37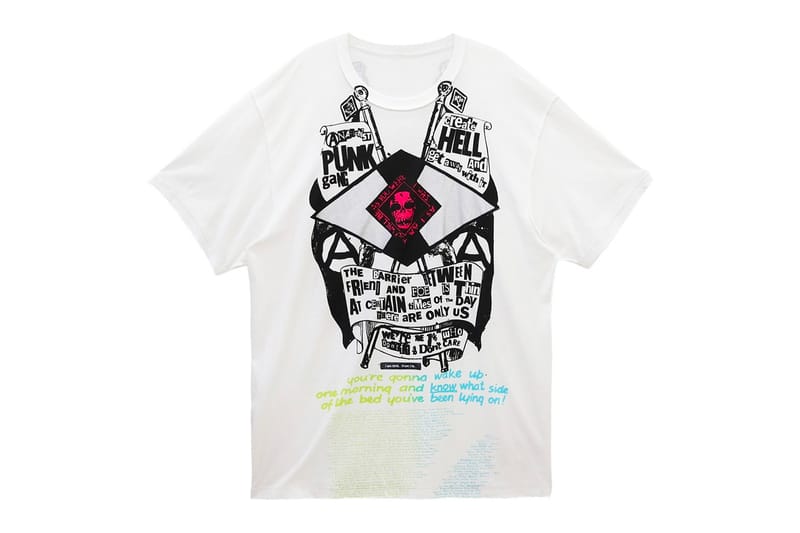 99%is-8 of 37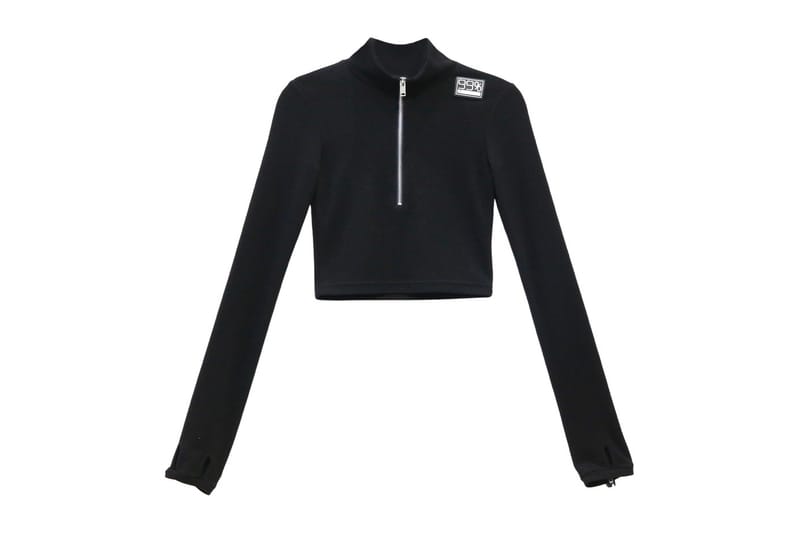 99%is-9 of 37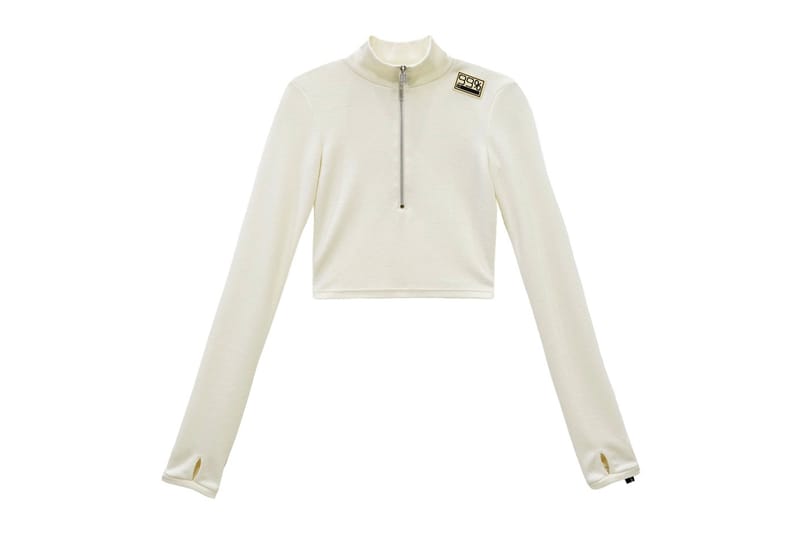 99%is-10 of 37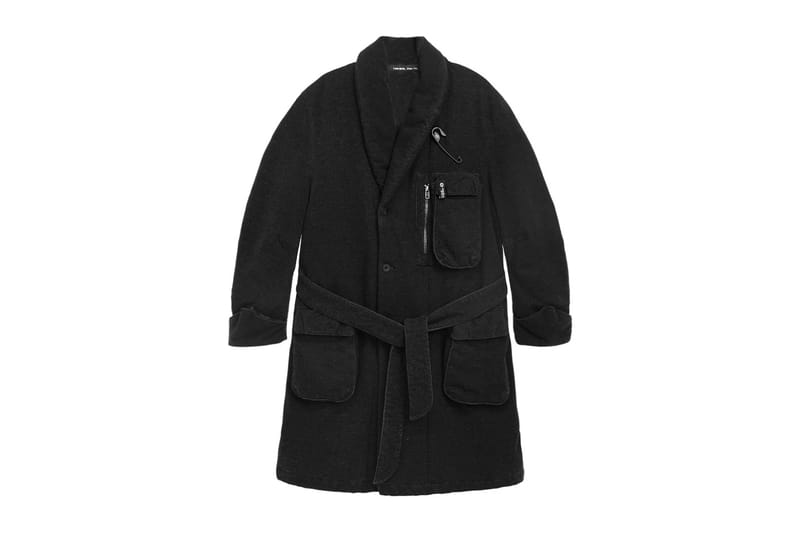 99%is-11 of 37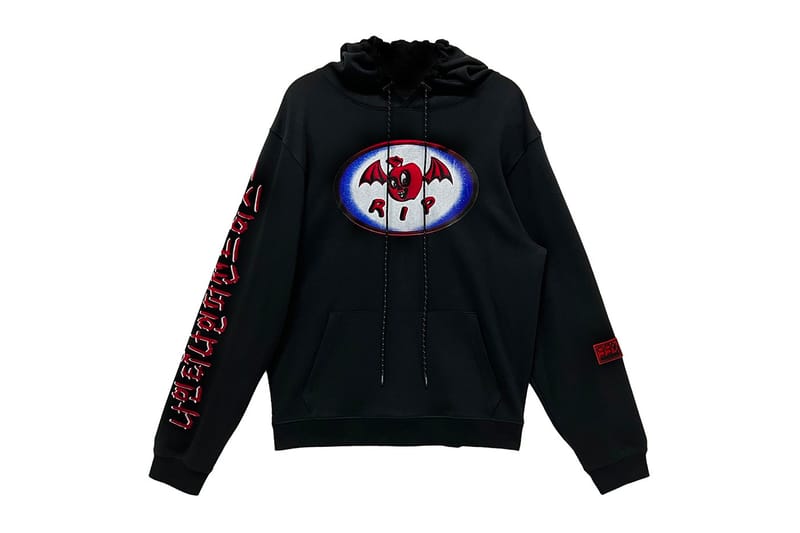 99%is-12 of 37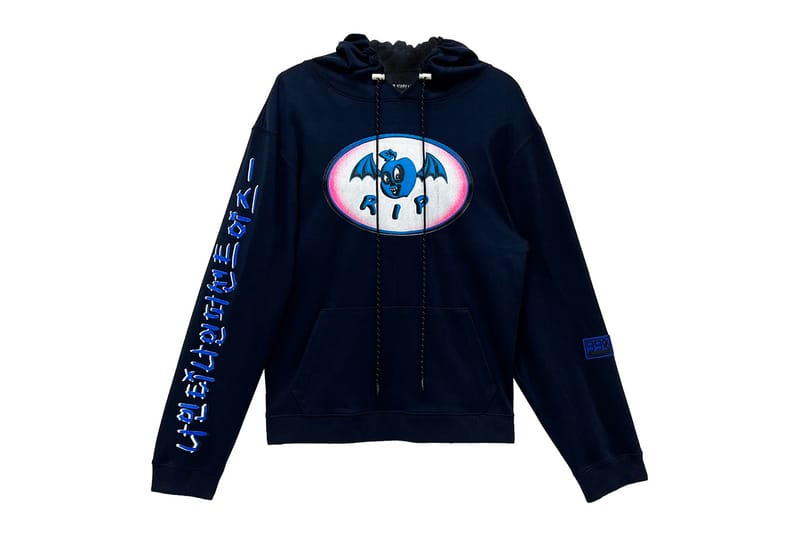 99%is-13 of 37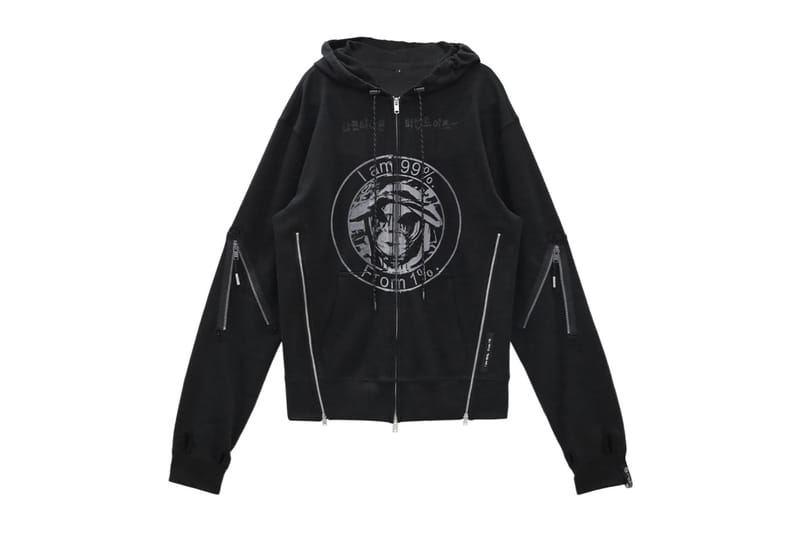 99%is-14 of 37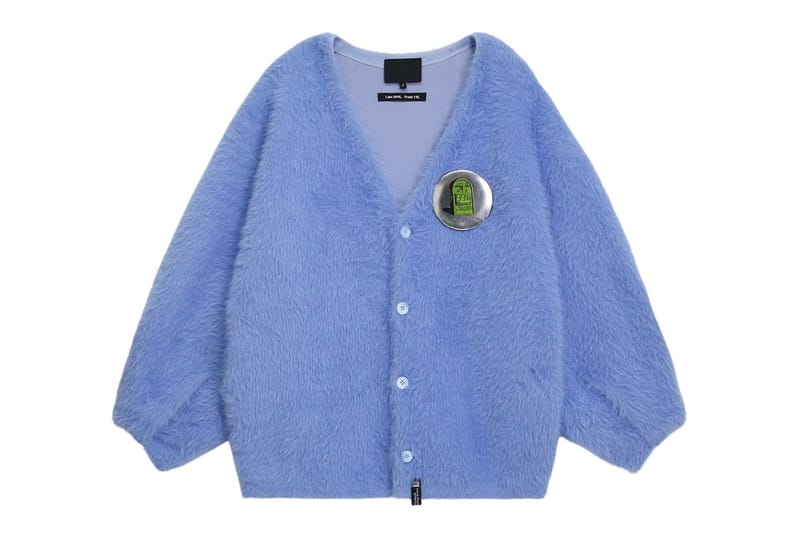 99%is-15 of 37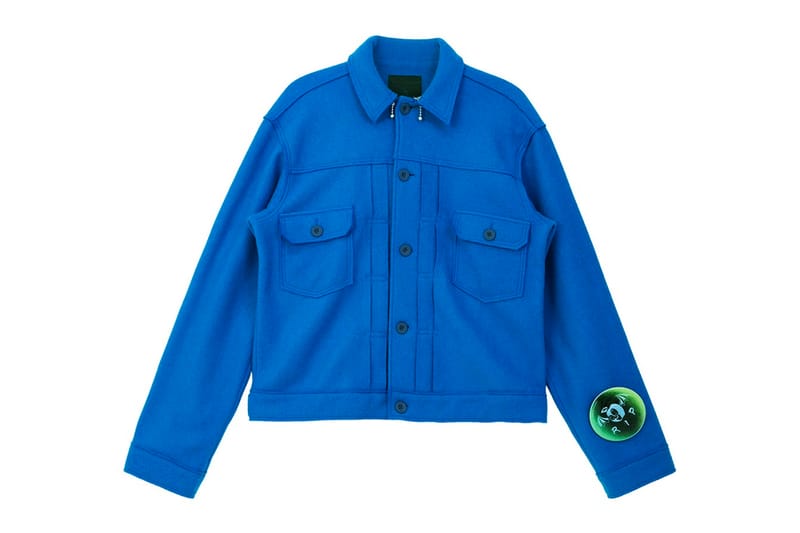 99%is-16 of 37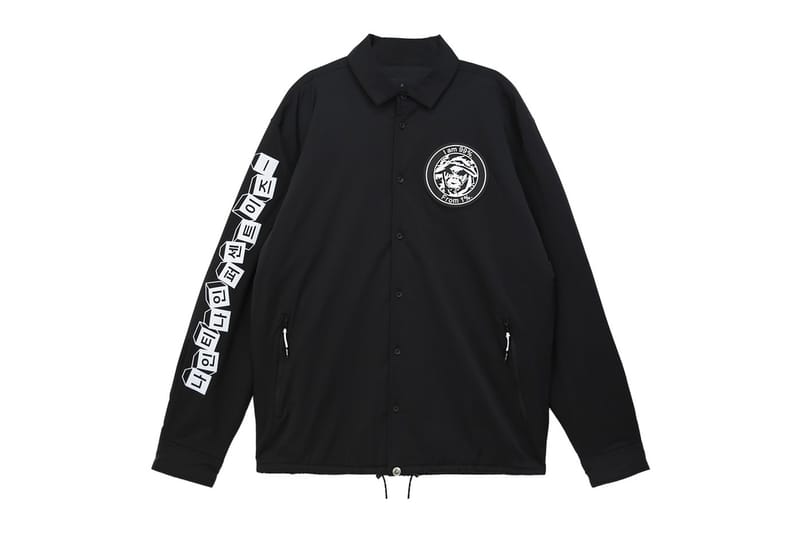 99%is-17 of 37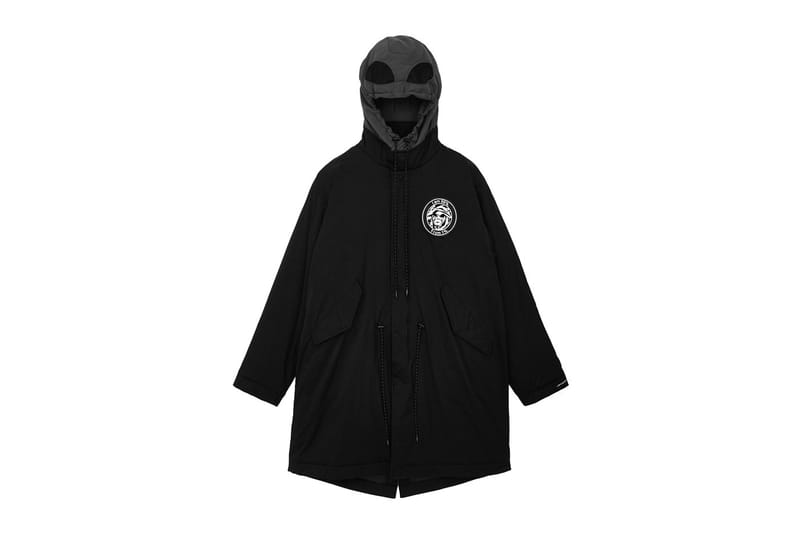 99%is-18 of 37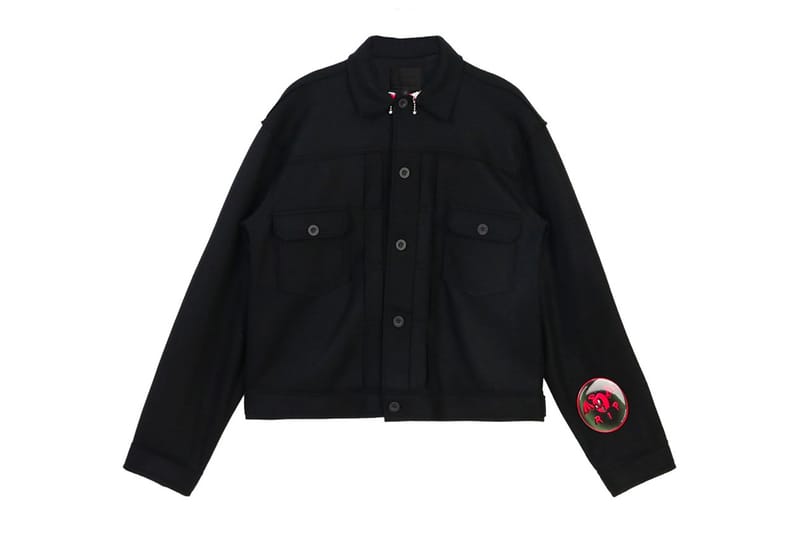 99%is-19 of 37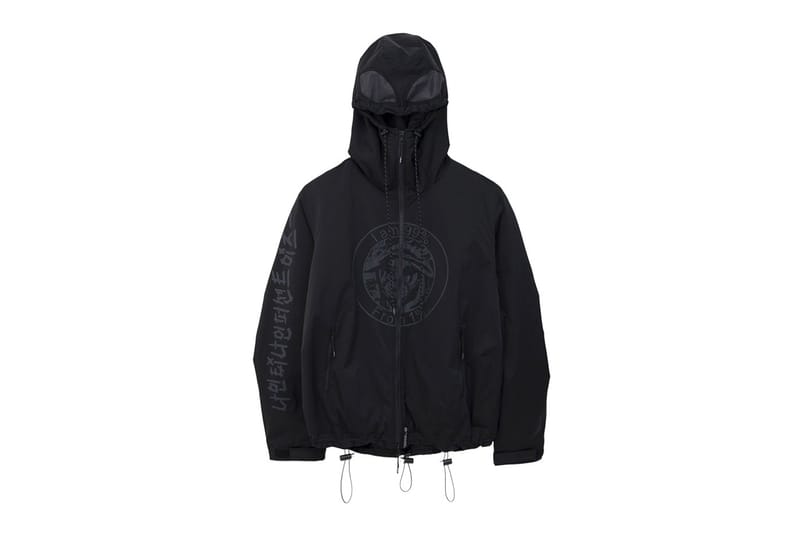 99%is-20 of 37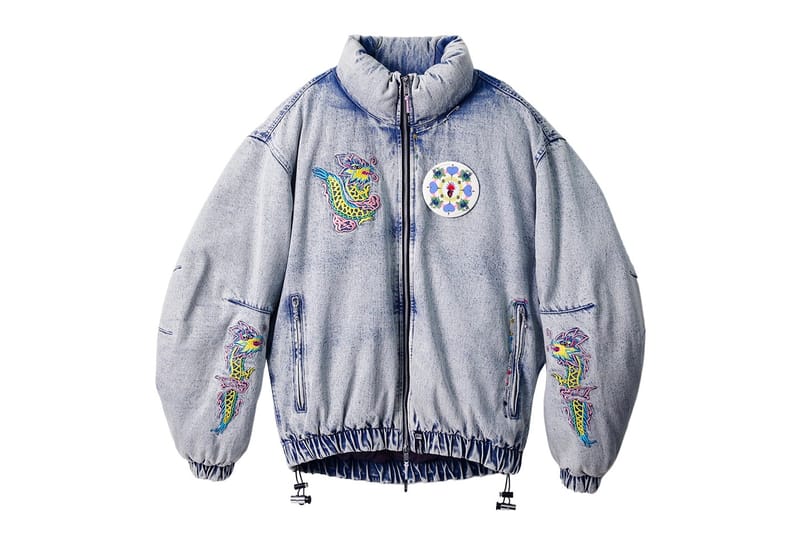 99%is-21 of 37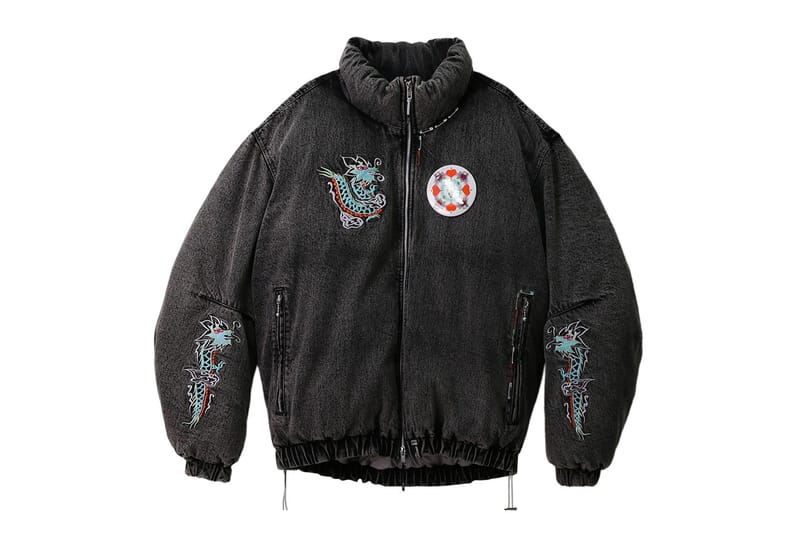 99%is-22 of 37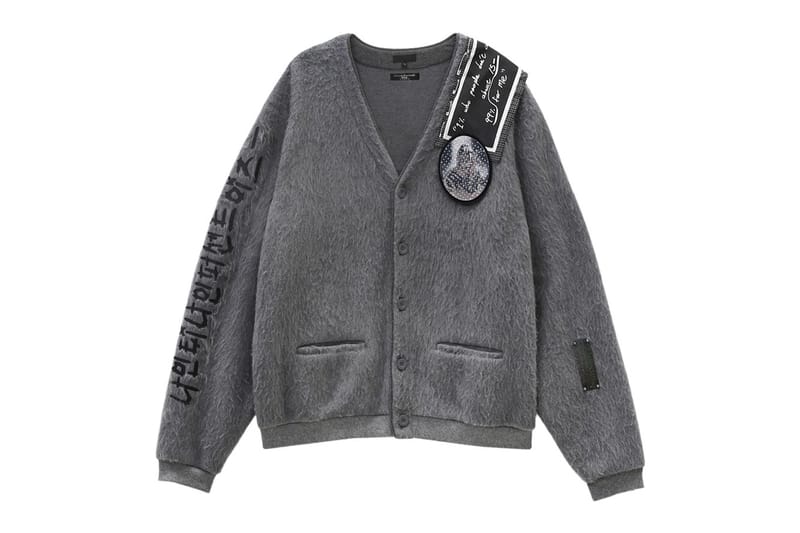 99%is-23 of 37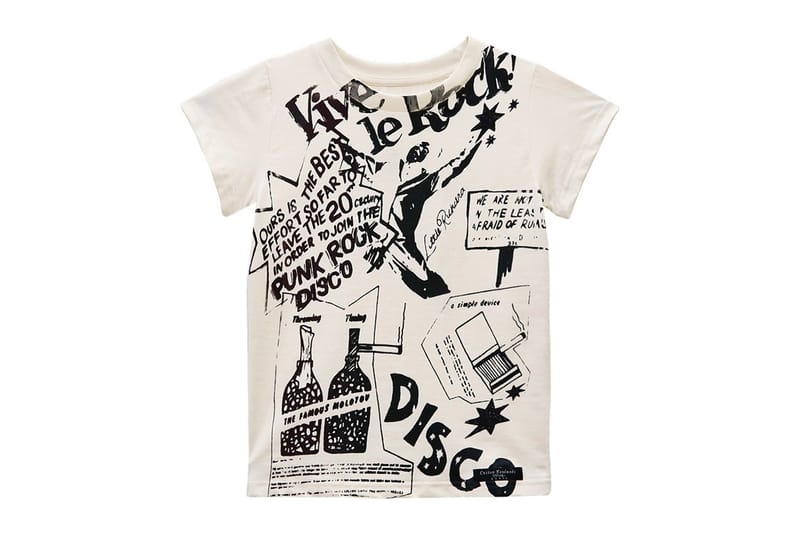 99%is-24 of 37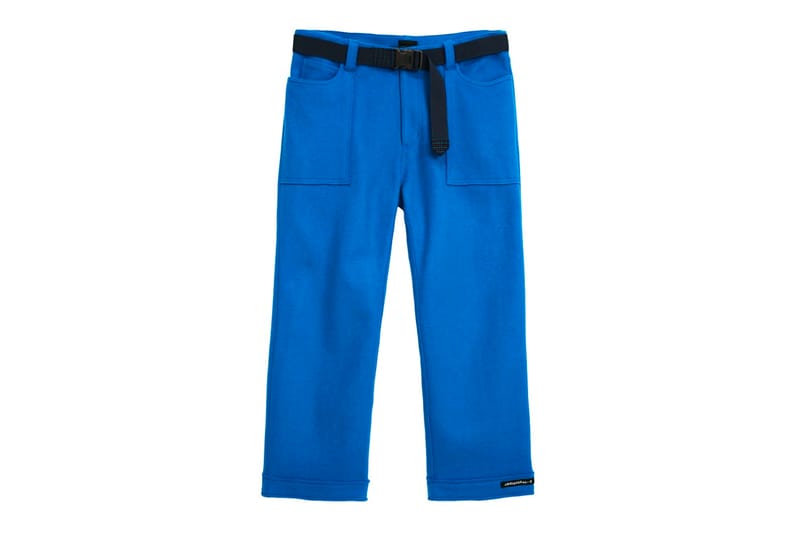 99%is-25 of 37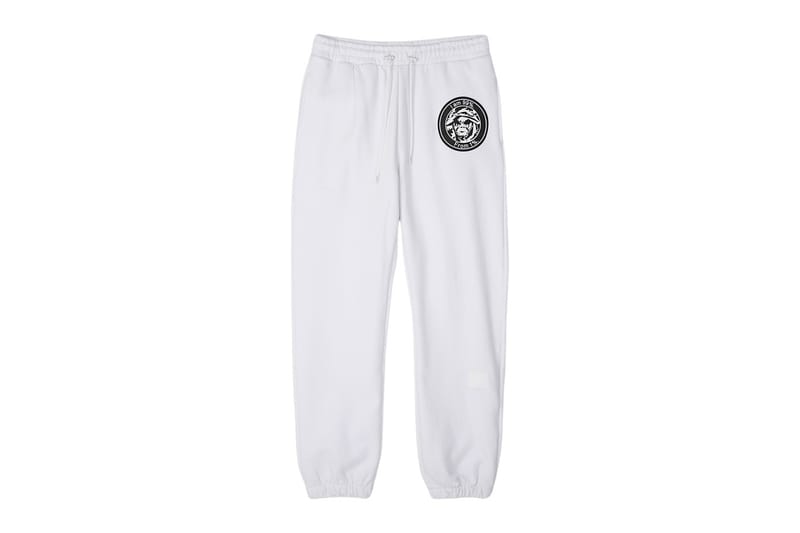 99%is-26 of 37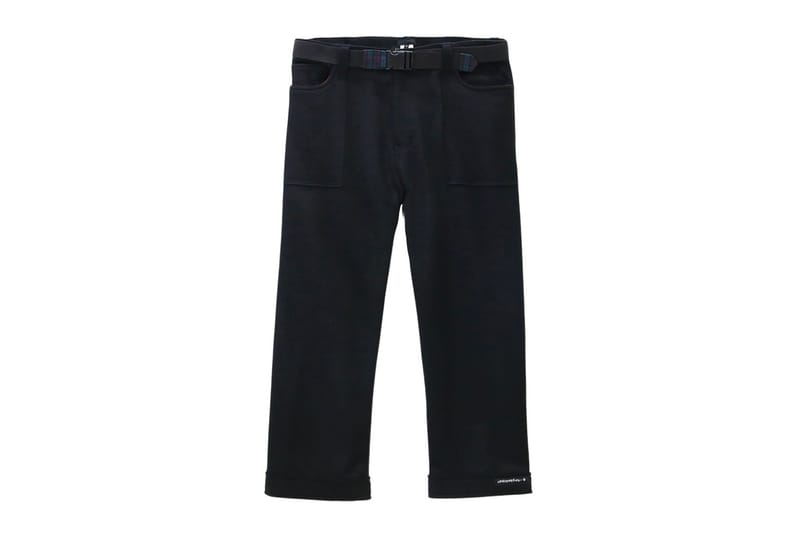 99%is-27 of 37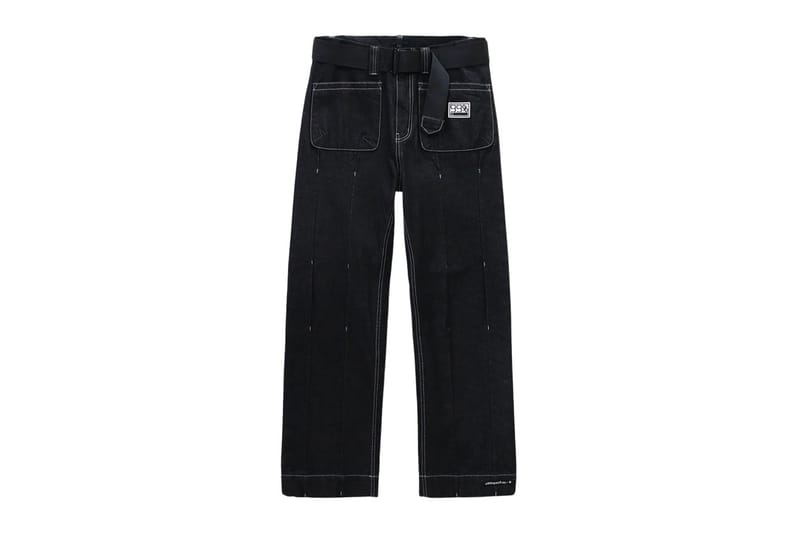 99%is-28 of 37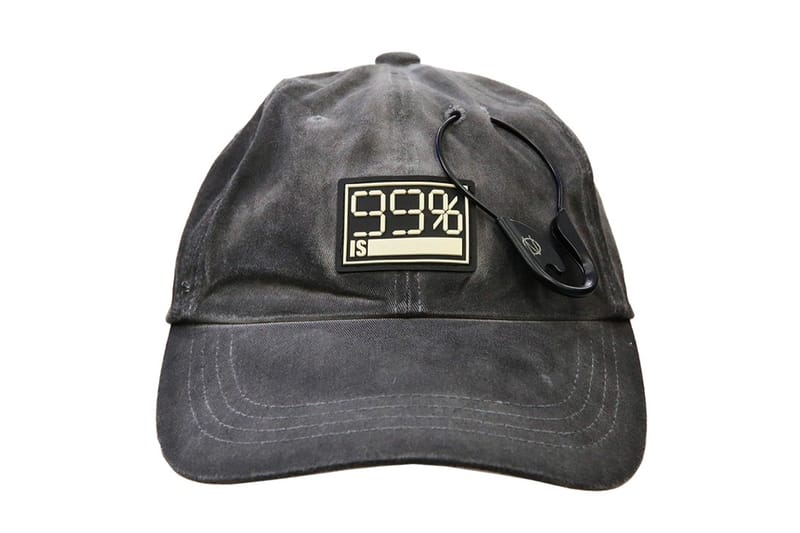 99%is-29 of 37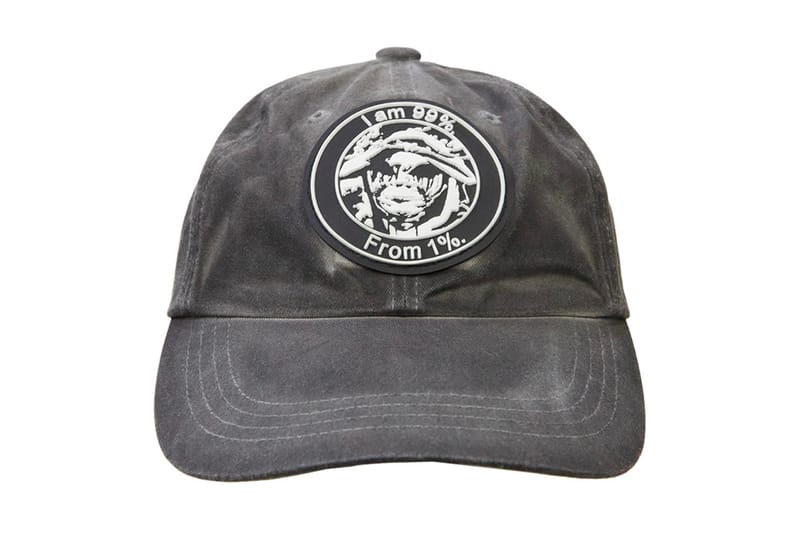 99%is-30 of 37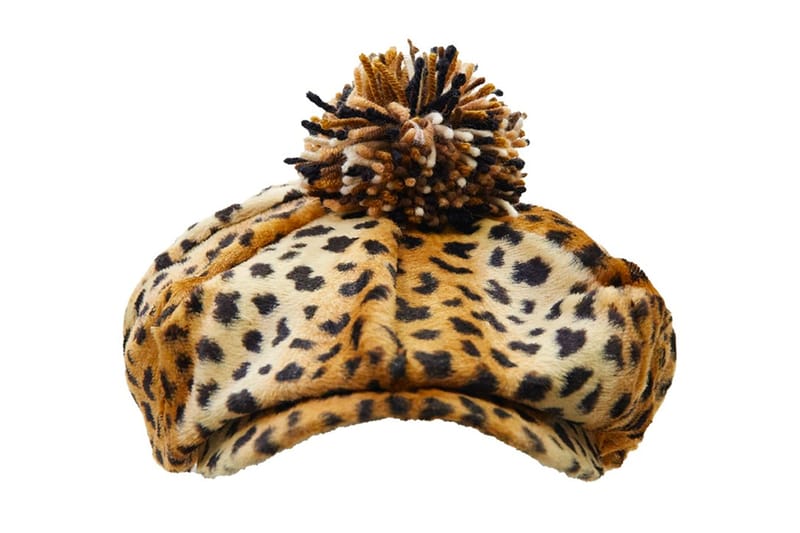 99%is-31 of 37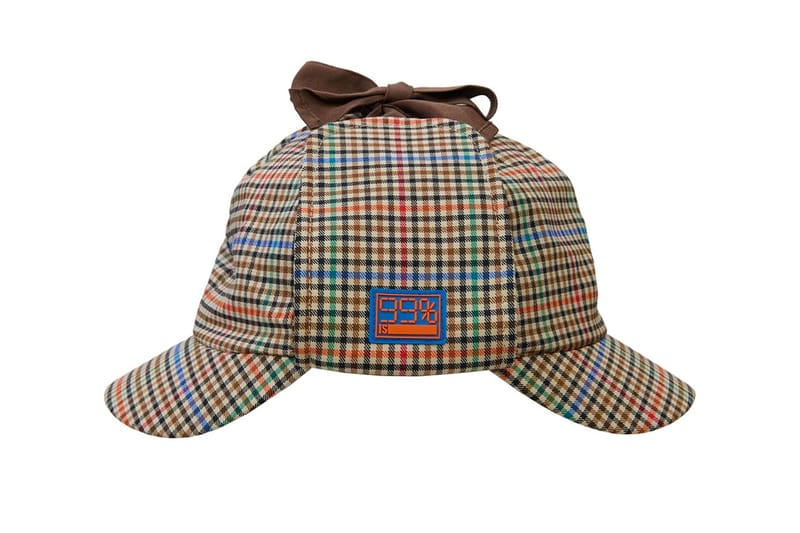 99%is-32 of 37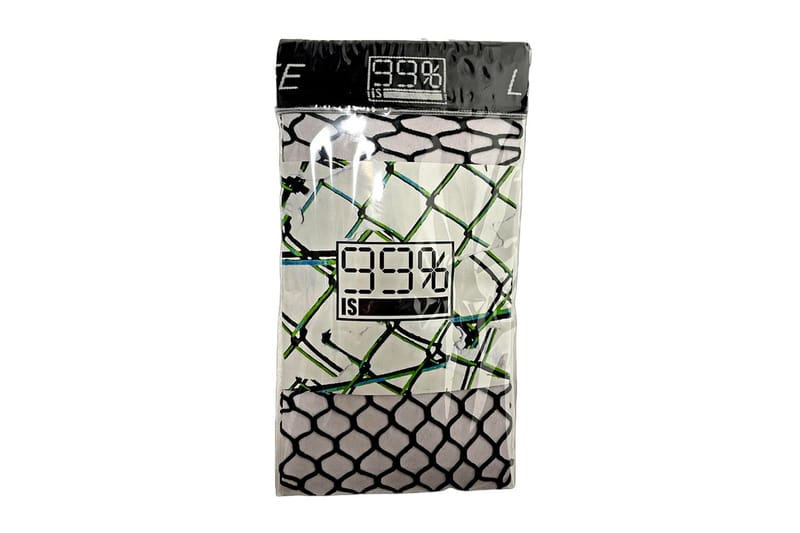 99%is-33 of 37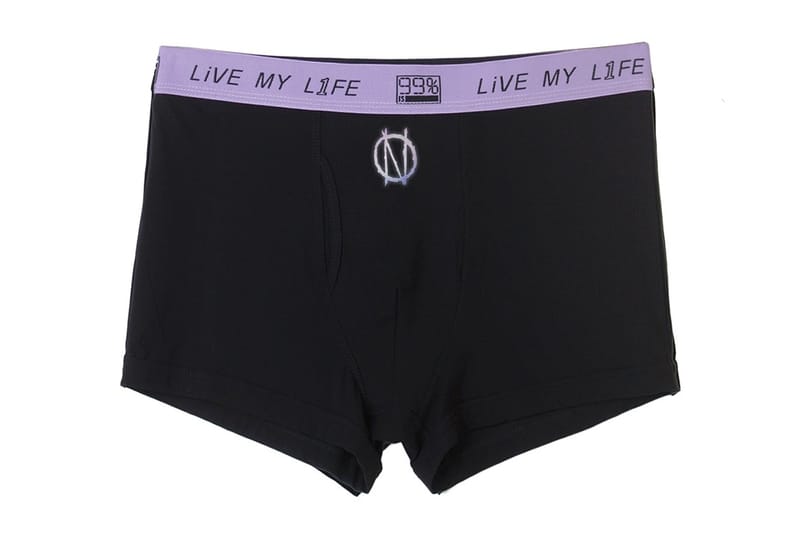 99%is-34 of 37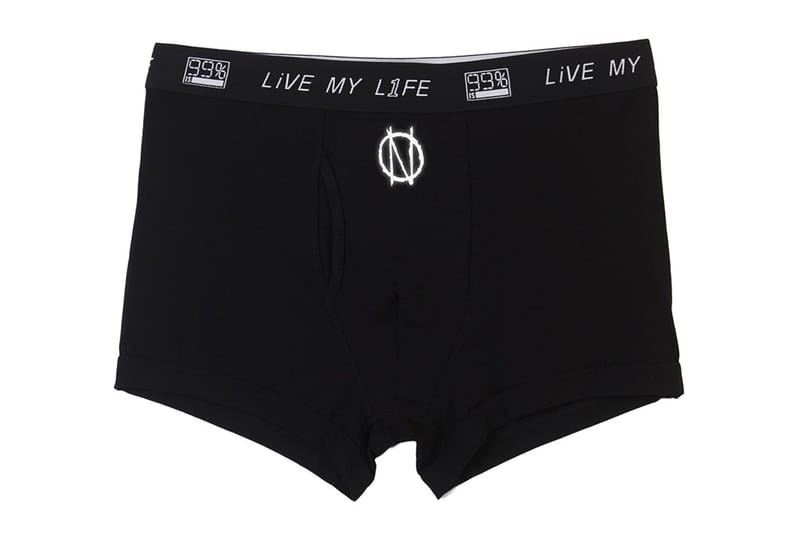 99%is-35 of 37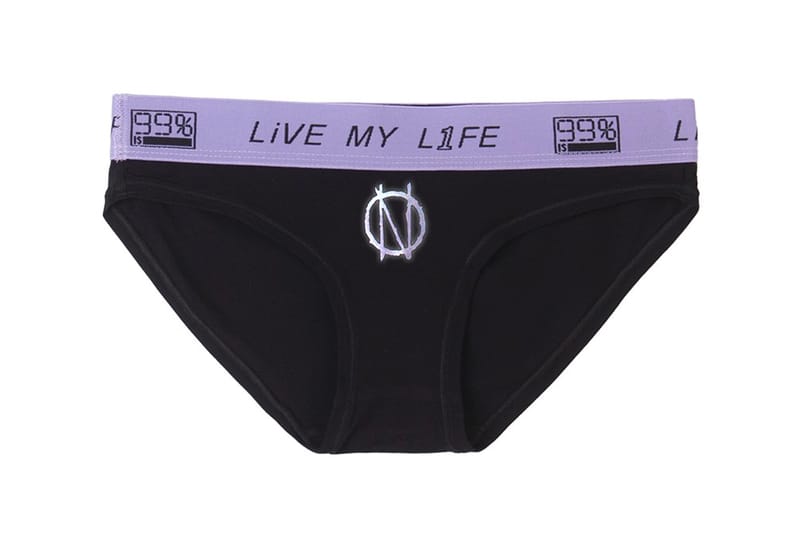 99%is-36 of 37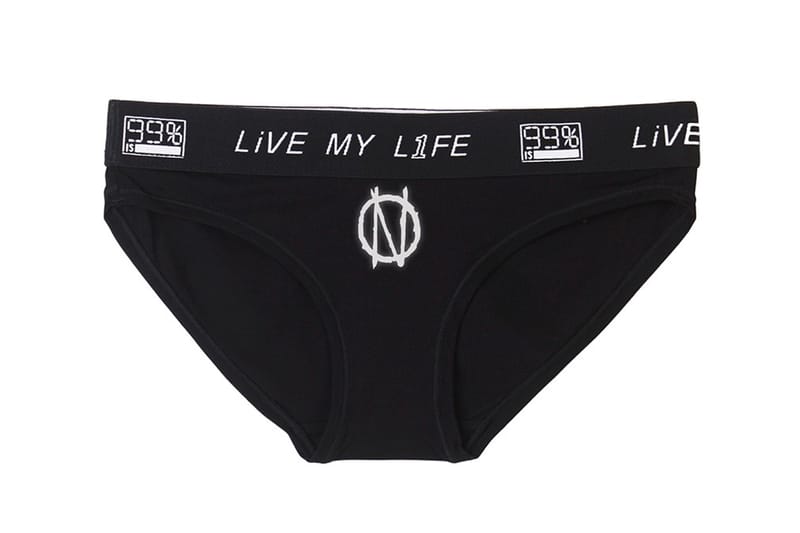 99%is-37 of 37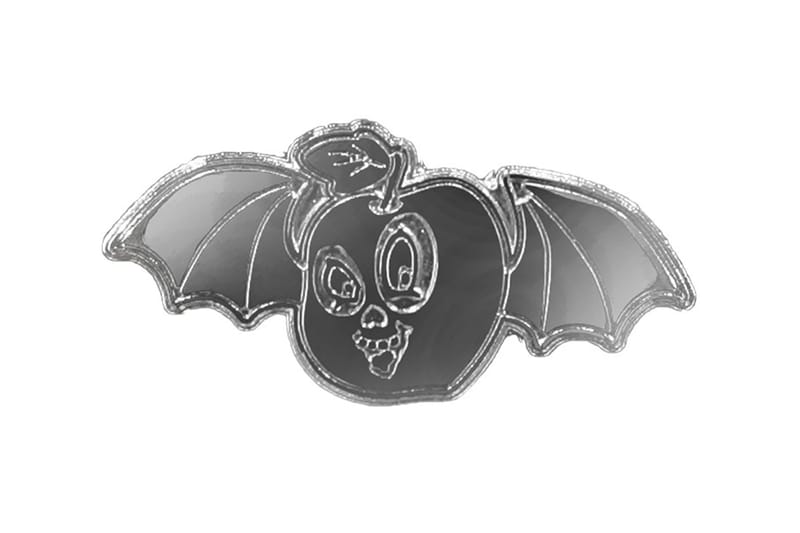 99%is-
When: Now
Where: 99%IS-
KOHH Dogs x Bad Boy Capsule Collection HBX Exclusive
1 of 16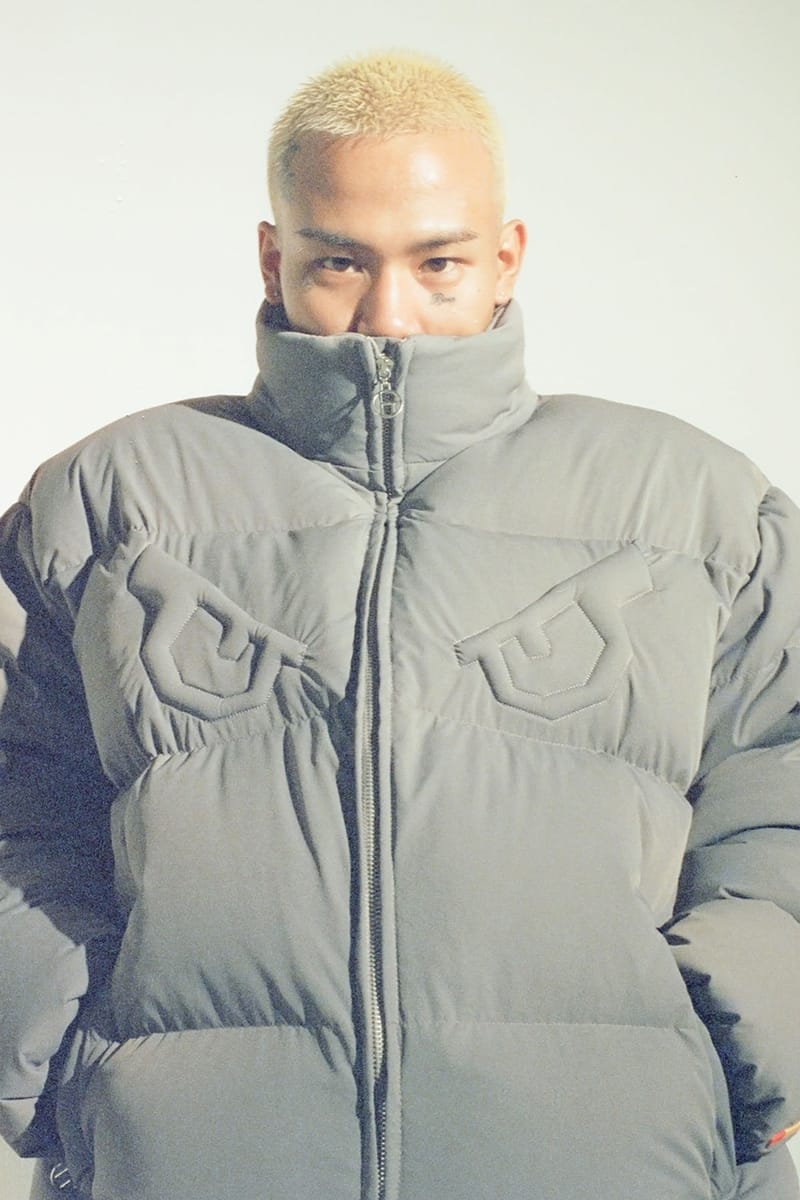 Yuki Kasai-Paré2 of 16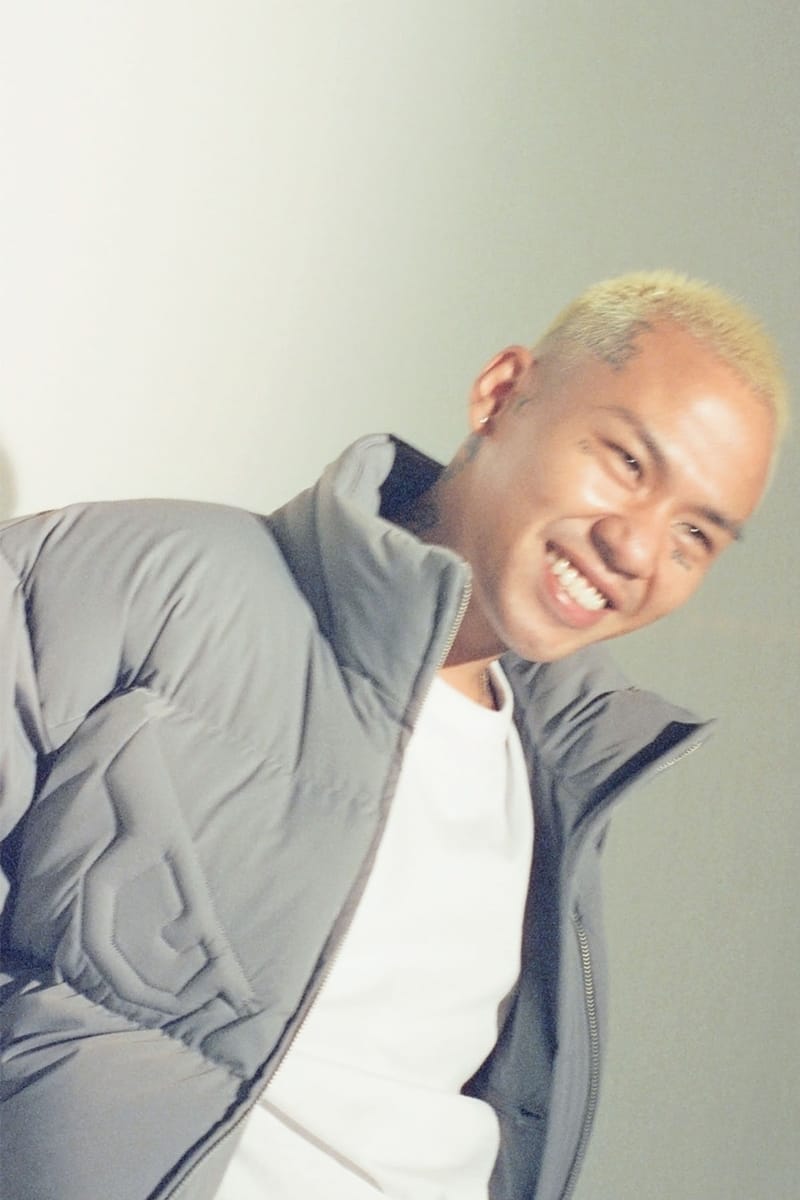 Yuki Kasai-Paré3 of 16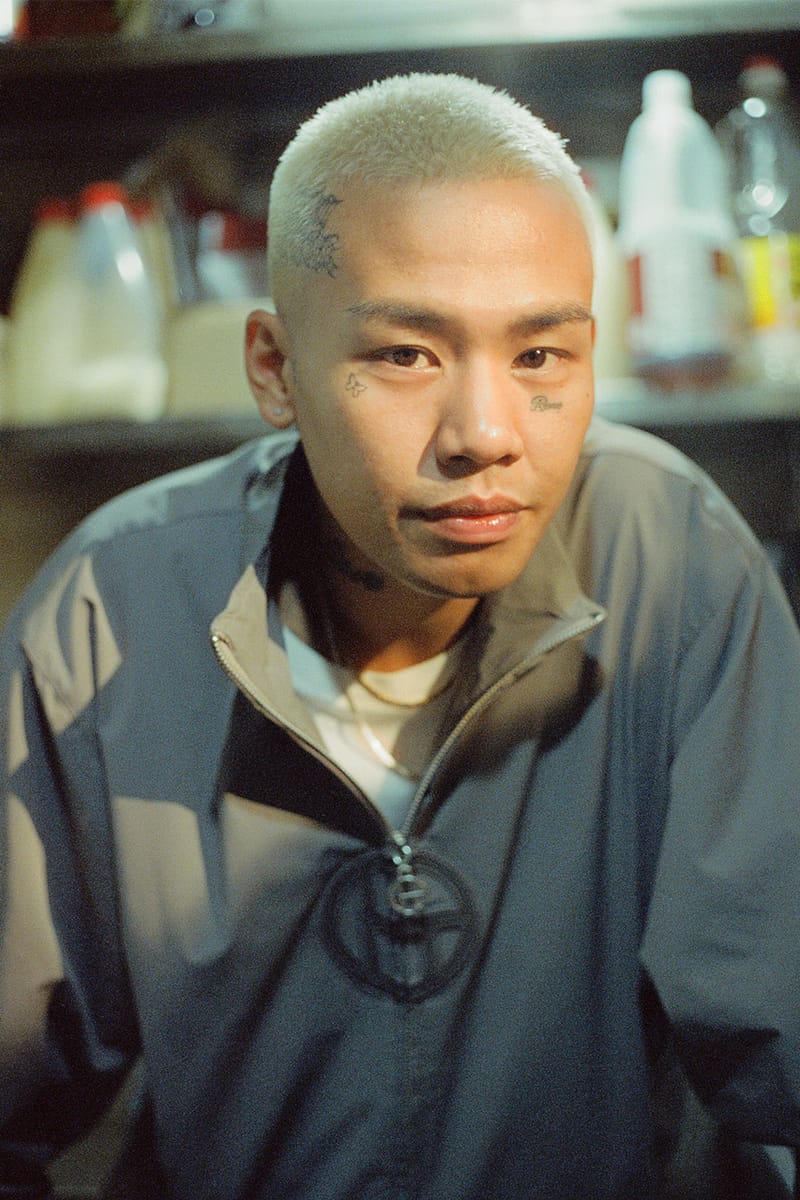 Yuki Kasai-Paré4 of 16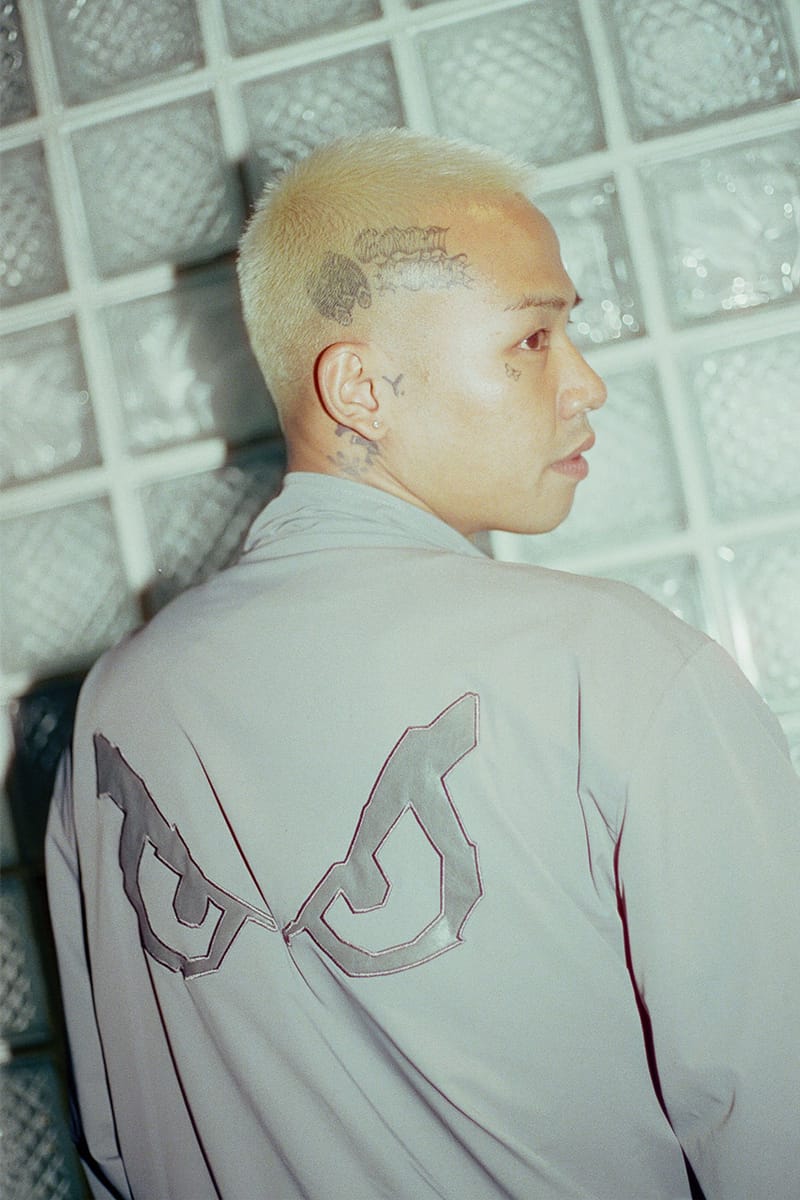 Yuki Kasai-Paré5 of 16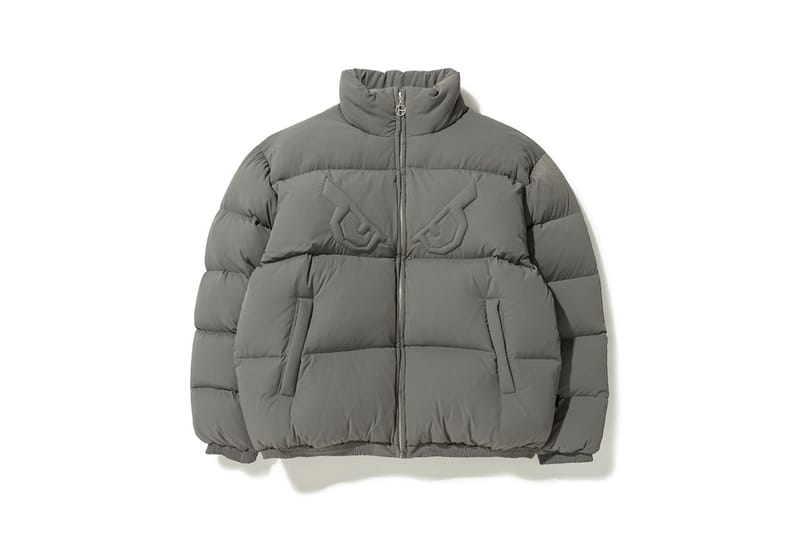 Yuki Kasai-Paré6 of 16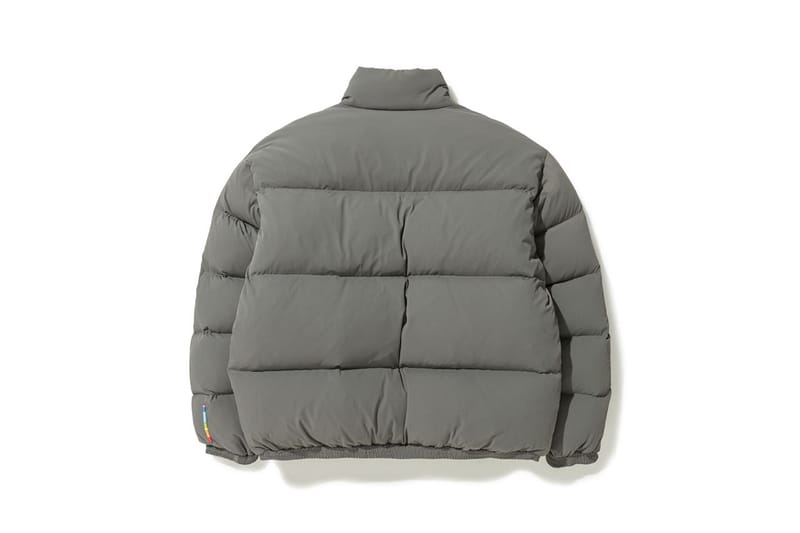 Yuki Kasai-Paré7 of 16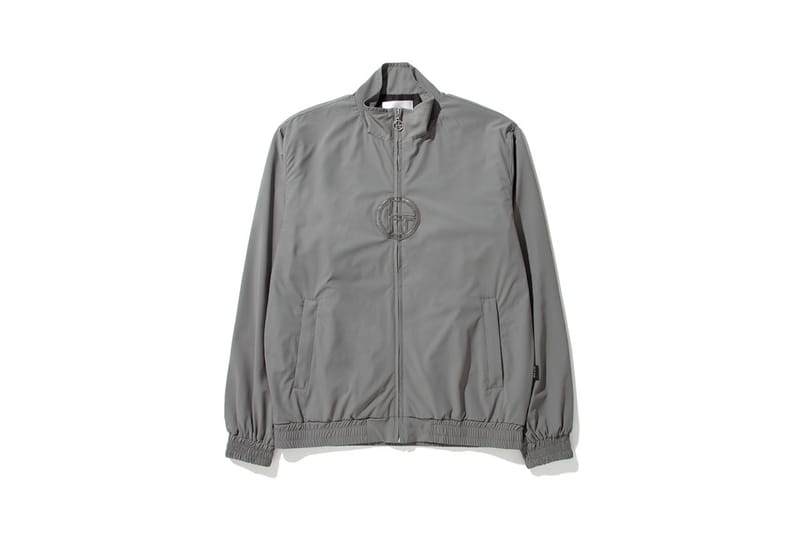 Yuki Kasai-Paré8 of 16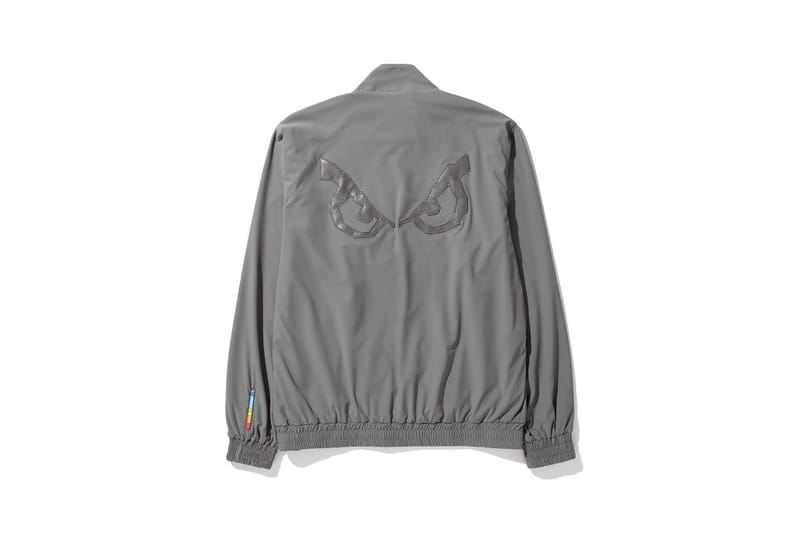 Yuki Kasai-Paré9 of 16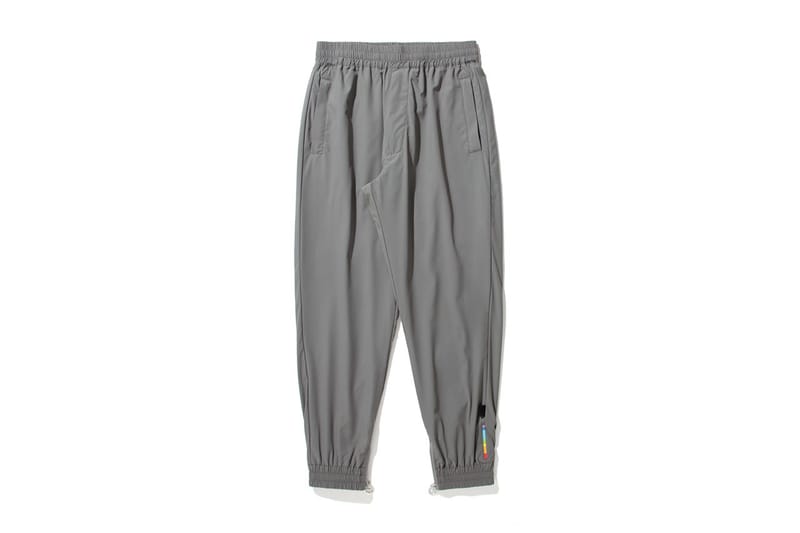 Yuki Kasai-Paré10 of 16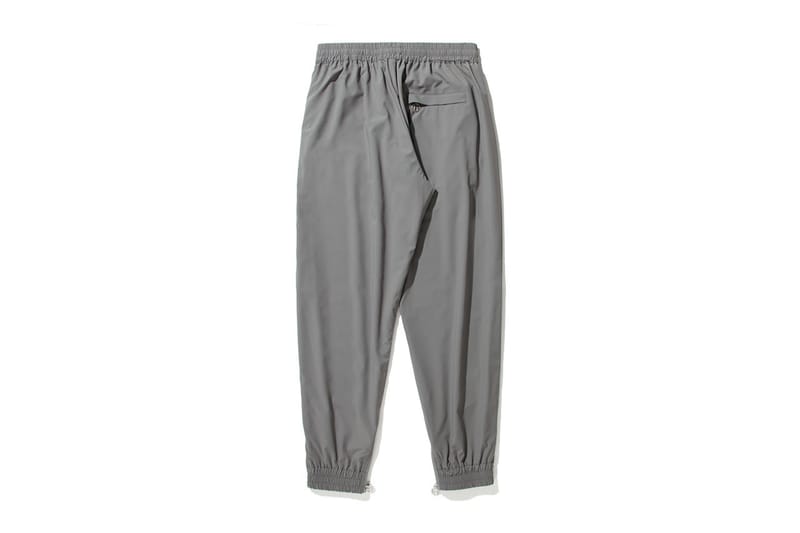 Yuki Kasai-Paré11 of 16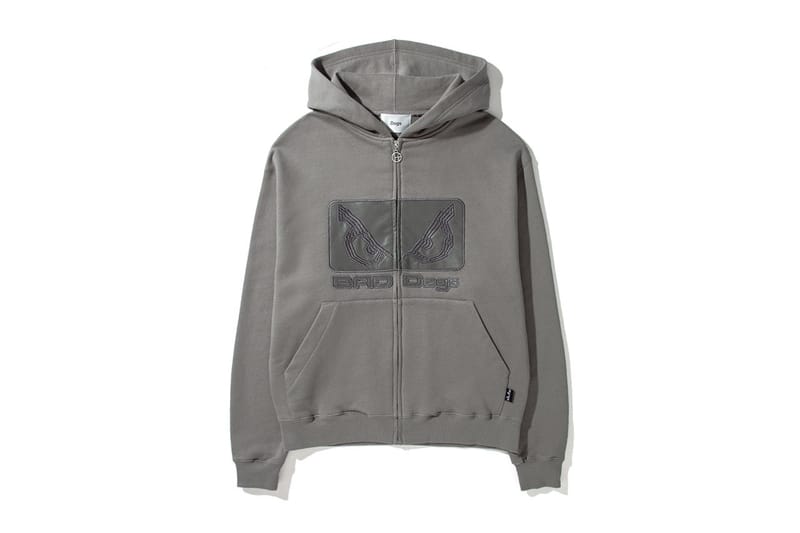 Yuki Kasai-Paré12 of 16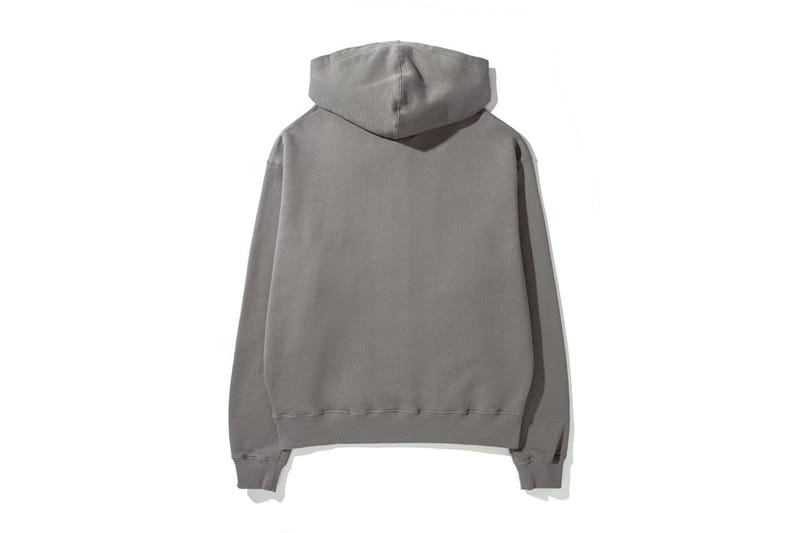 Yuki Kasai-Paré13 of 16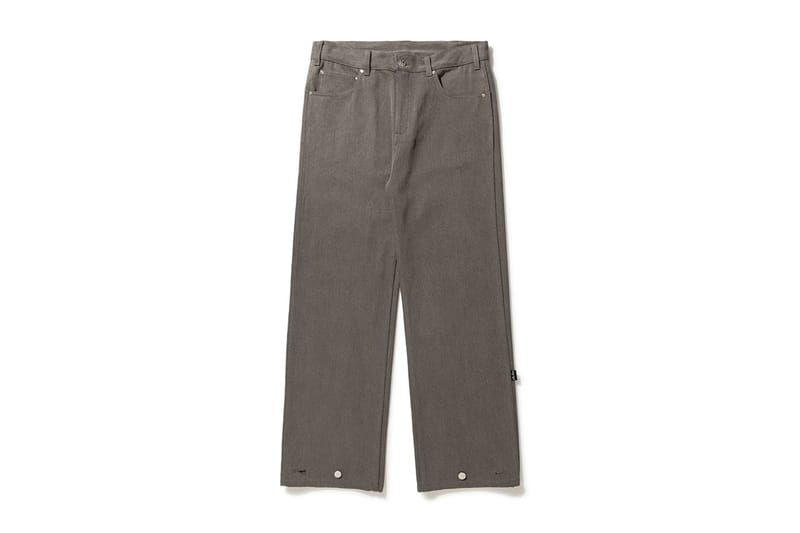 Yuki Kasai-Paré14 of 16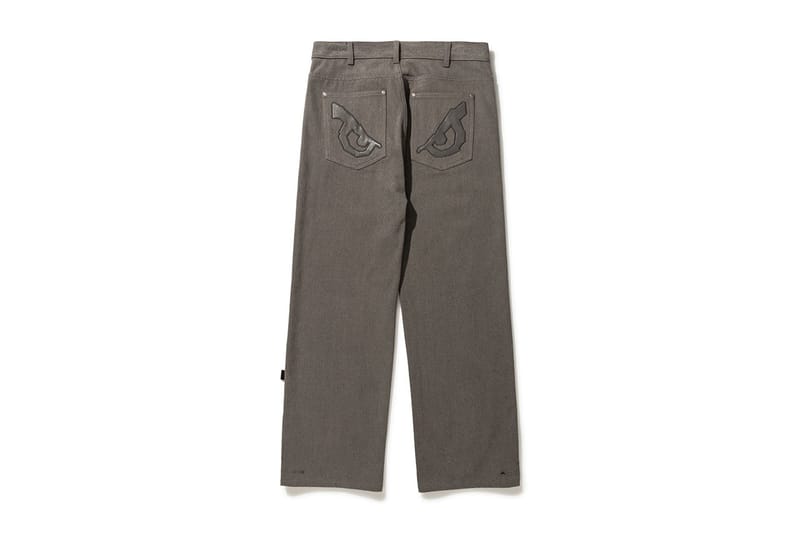 Yuki Kasai-Paré15 of 16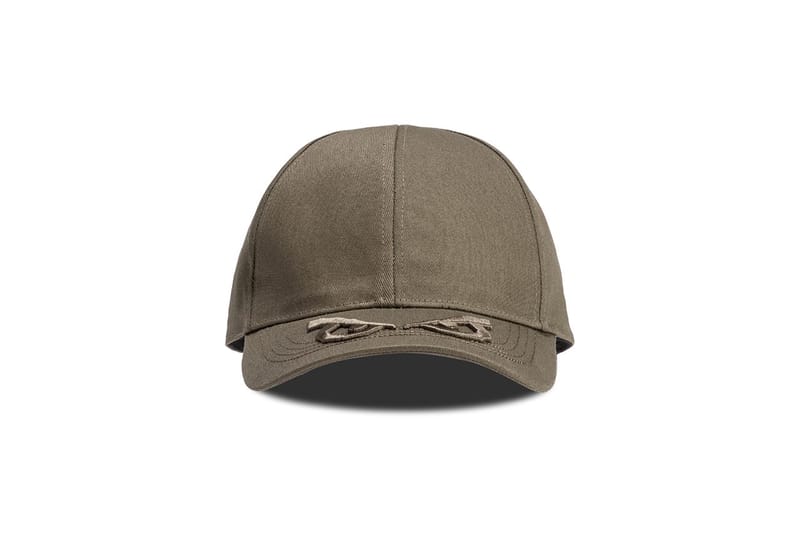 Yuki Kasai-Paré16 of 16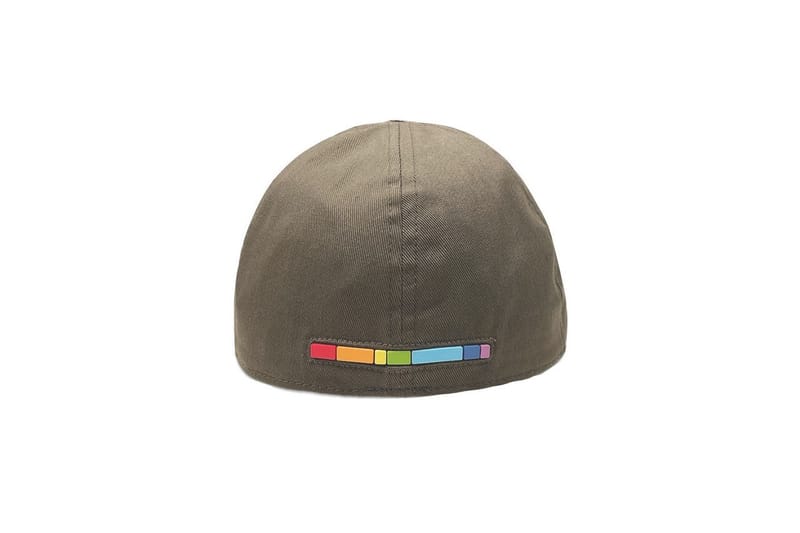 Yuki Kasai-Paré
When: Now
Where: HBX
Off-White™ c/o POST ARCHIVE FACTION (PAF) "EQUIPMENT™" Collection
1 of 20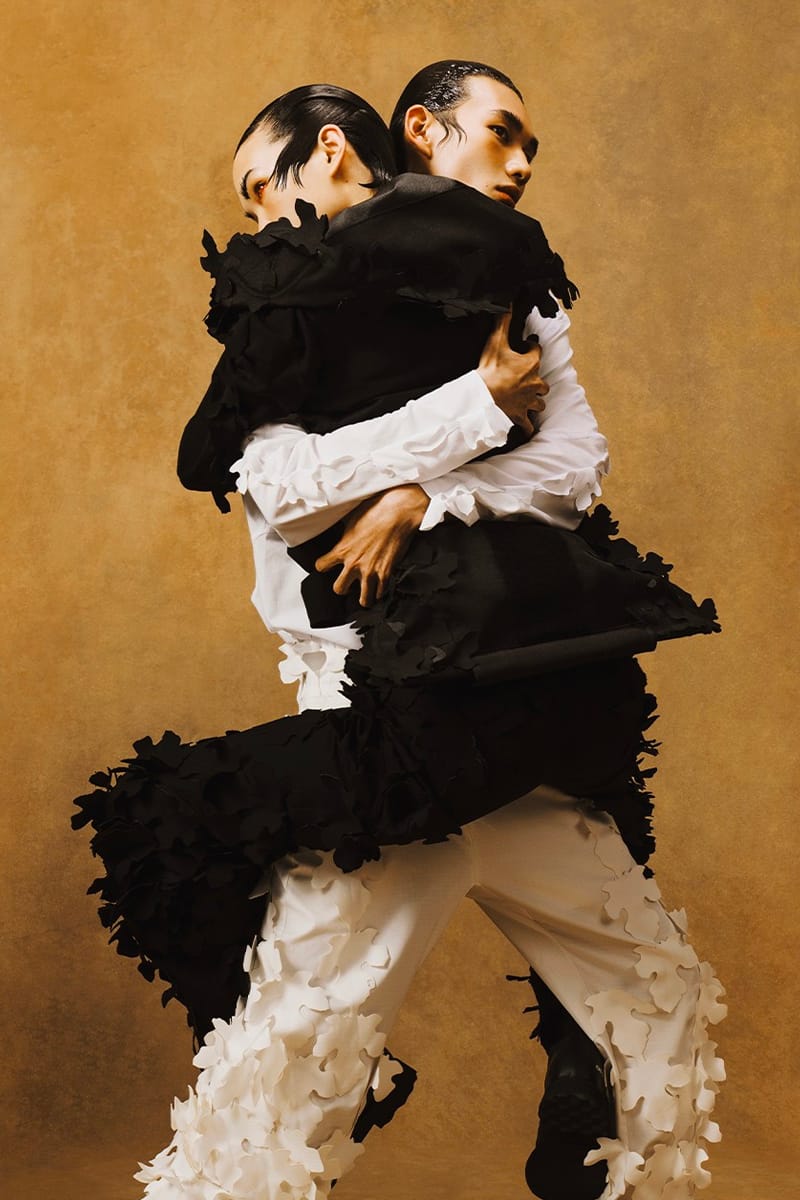 Zhong Lin/Post Archive Faction2 of 20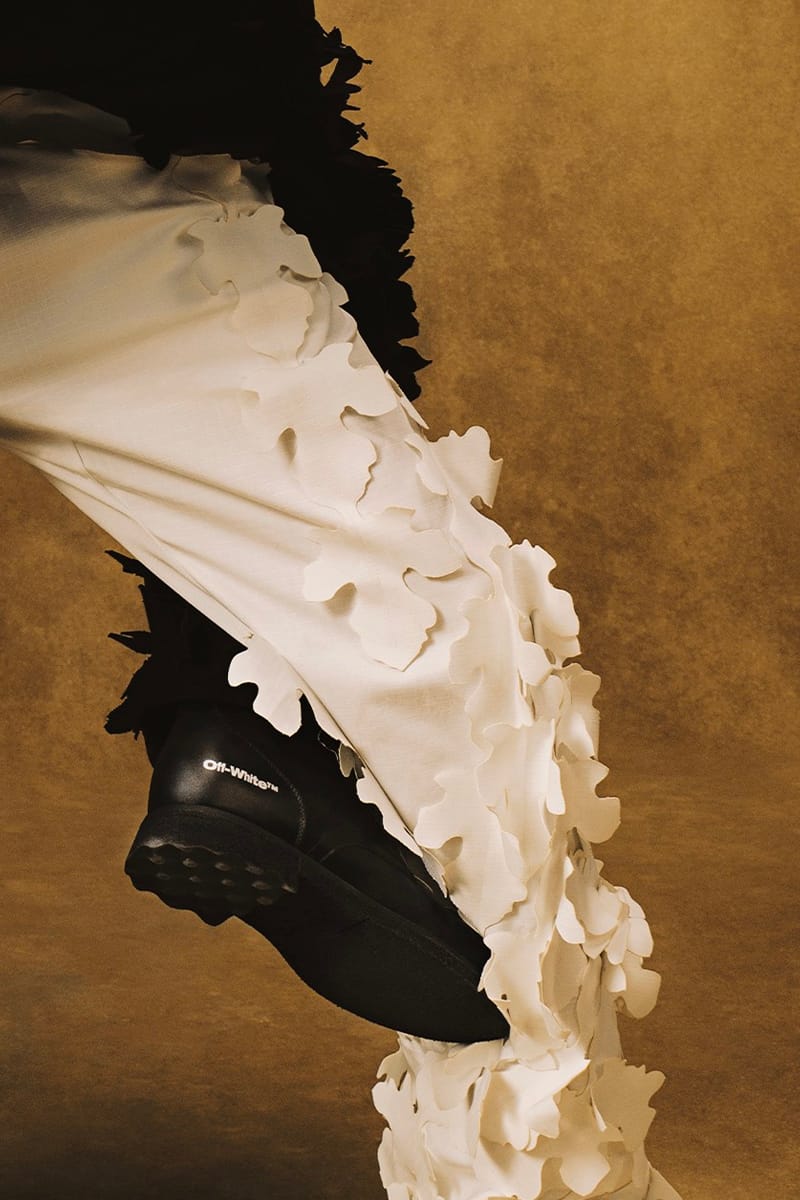 Zhong Lin/Post Archive Faction3 of 20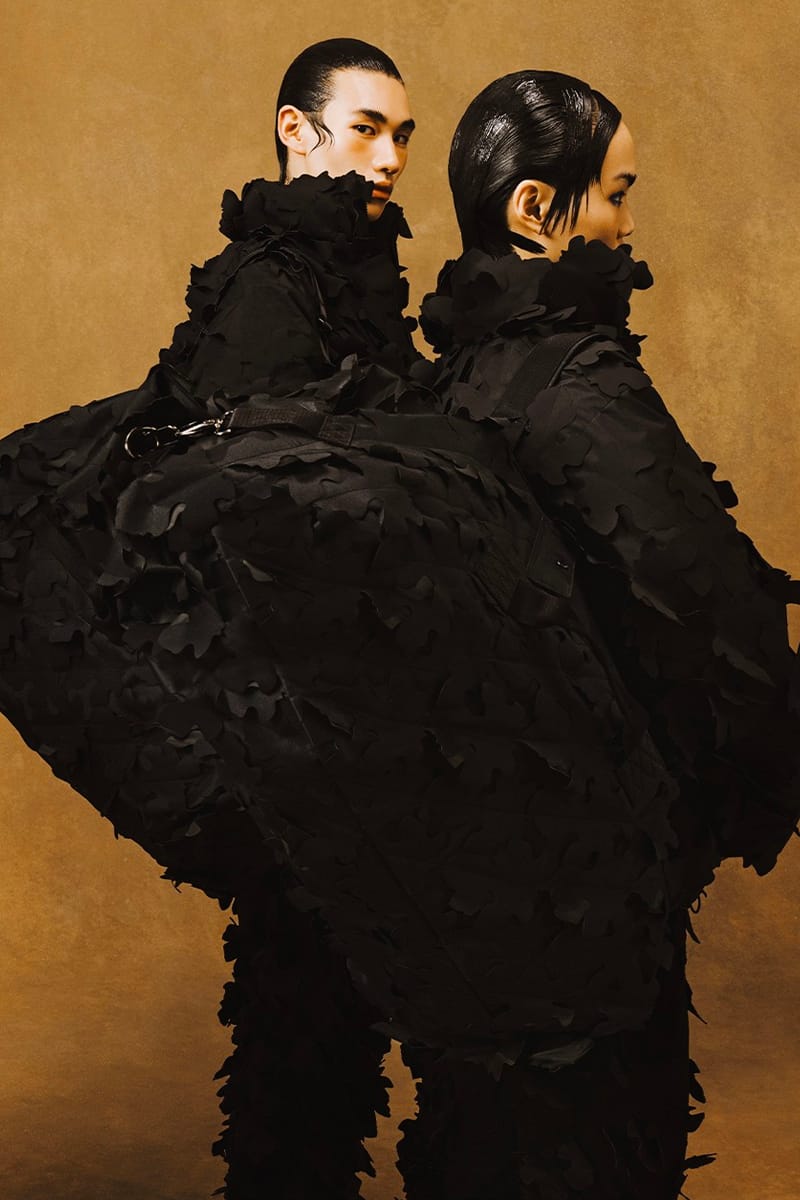 Zhong Lin/Post Archive Faction4 of 20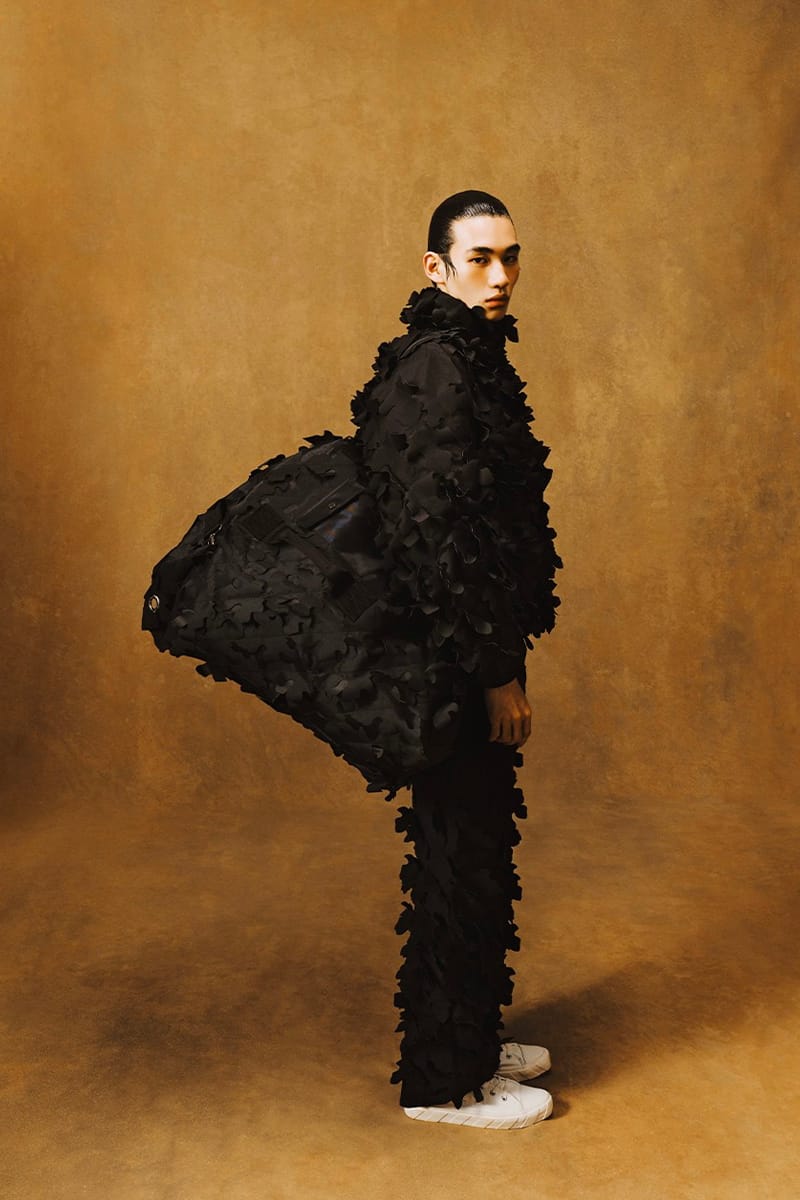 Zhong Lin/Post Archive Faction5 of 20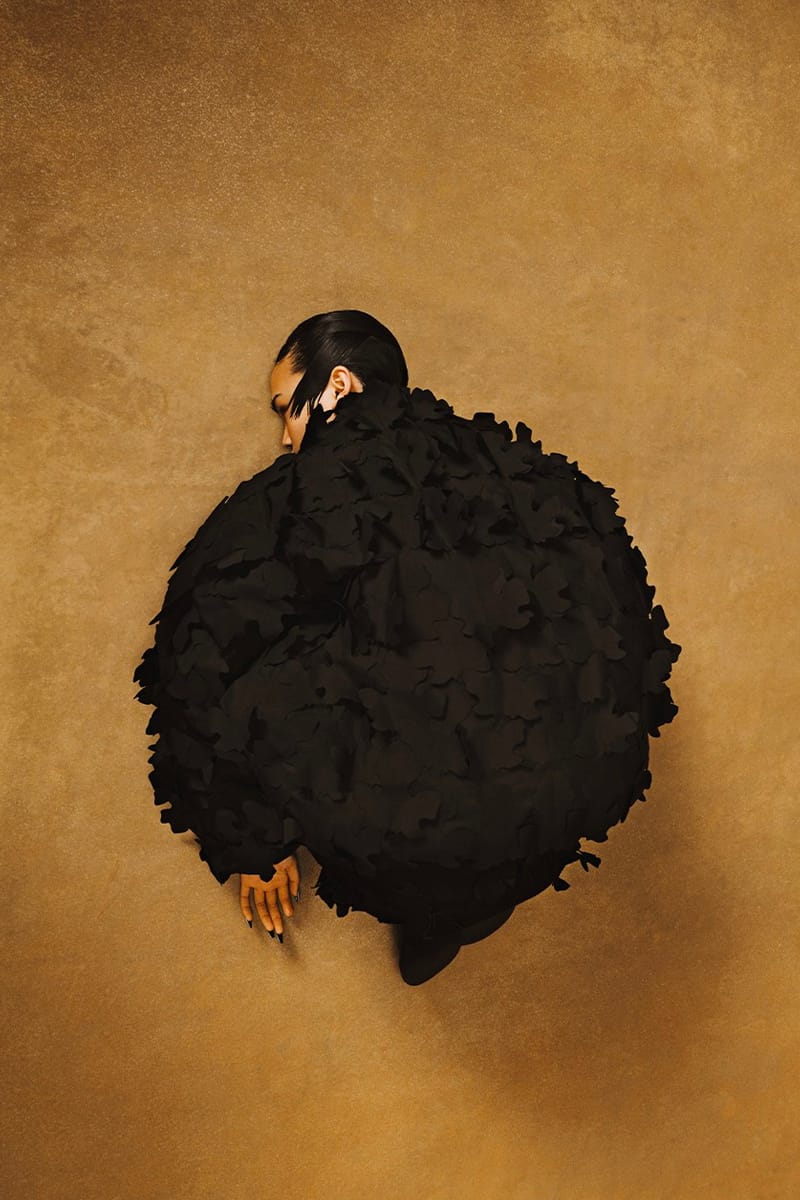 Zhong Lin/Post Archive Faction6 of 20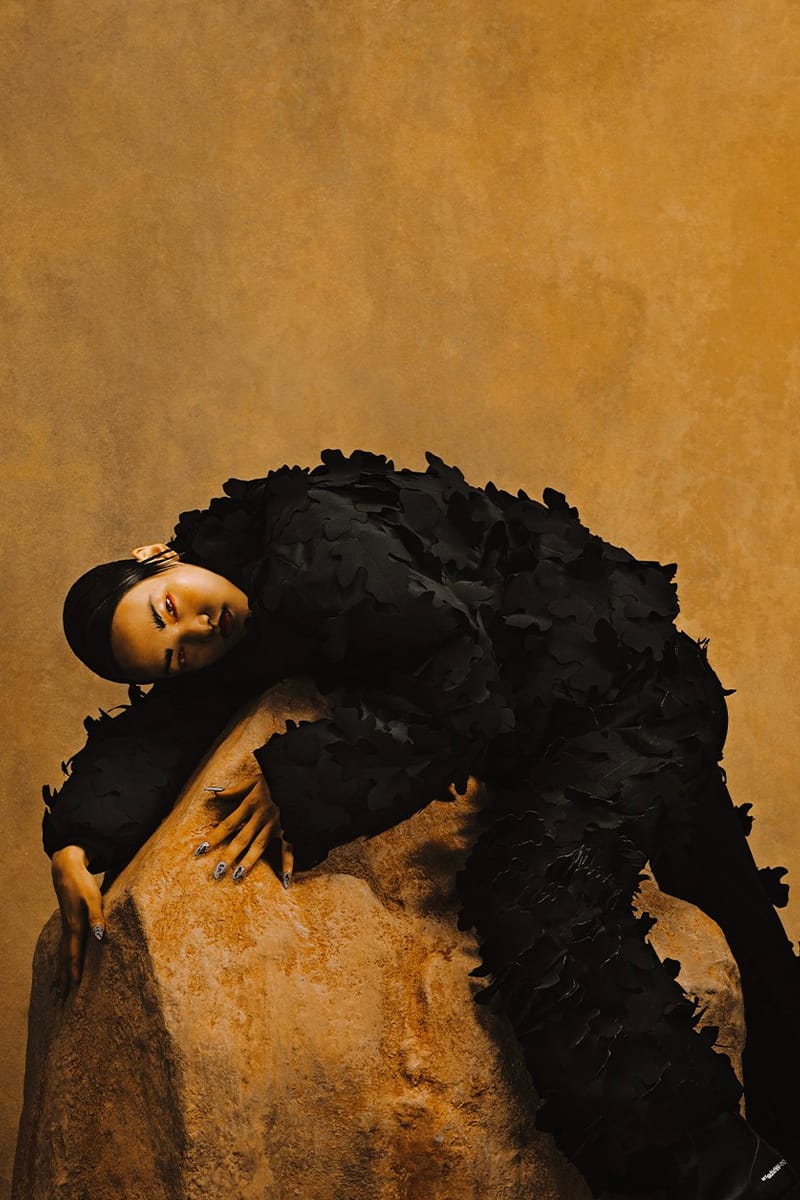 Zhong Lin/Post Archive Faction7 of 20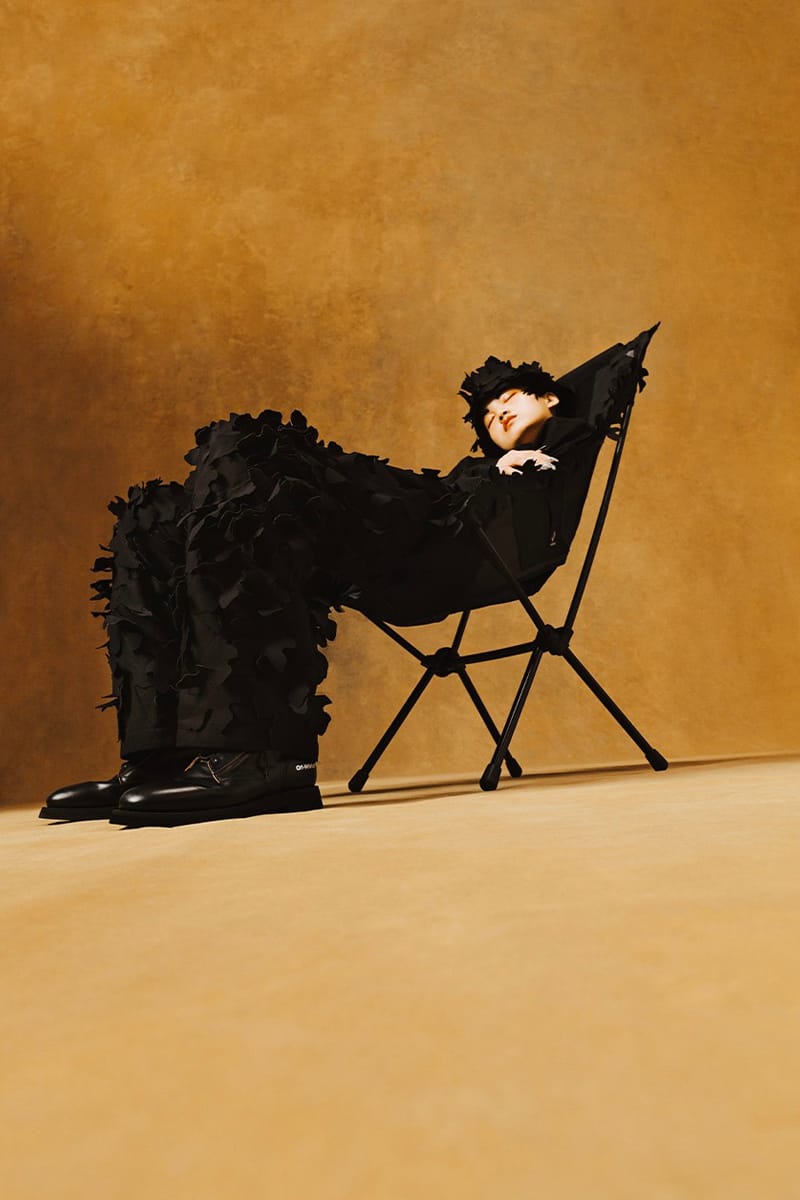 Zhong Lin/Post Archive Faction8 of 20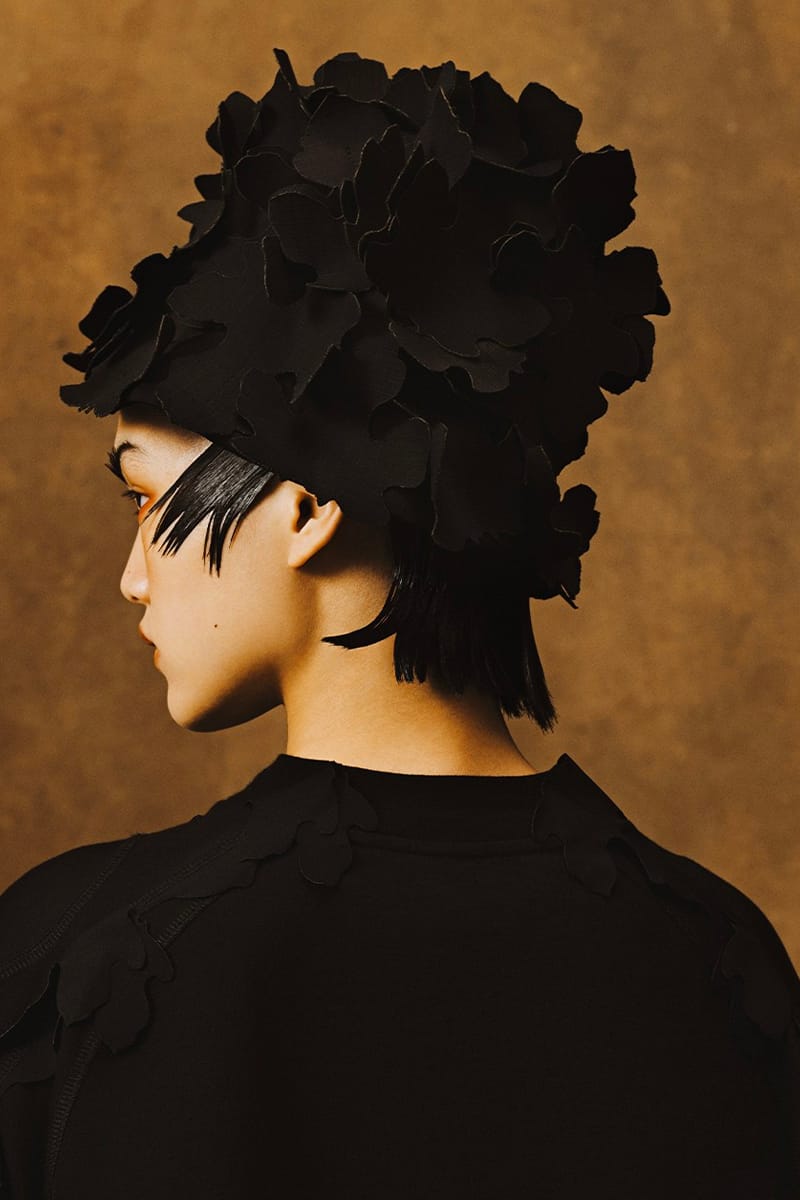 Zhong Lin/Post Archive Faction9 of 20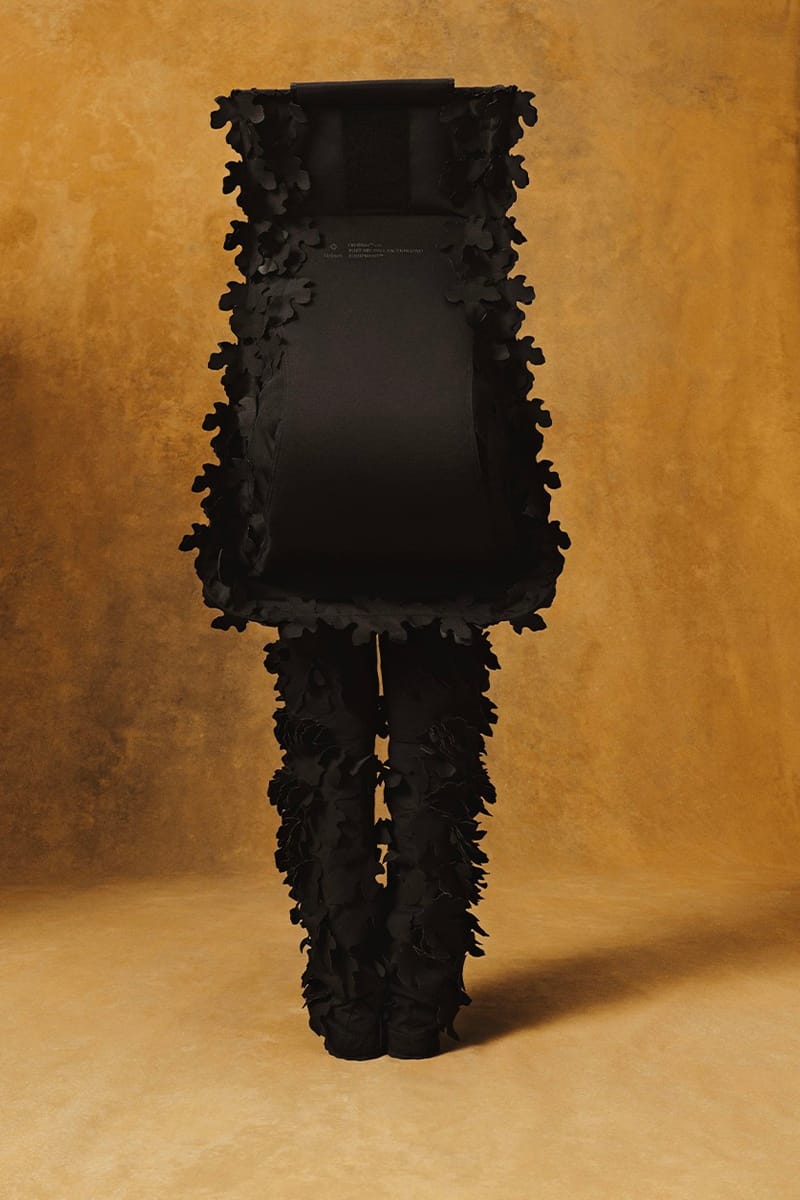 Zhong Lin/Post Archive Faction10 of 20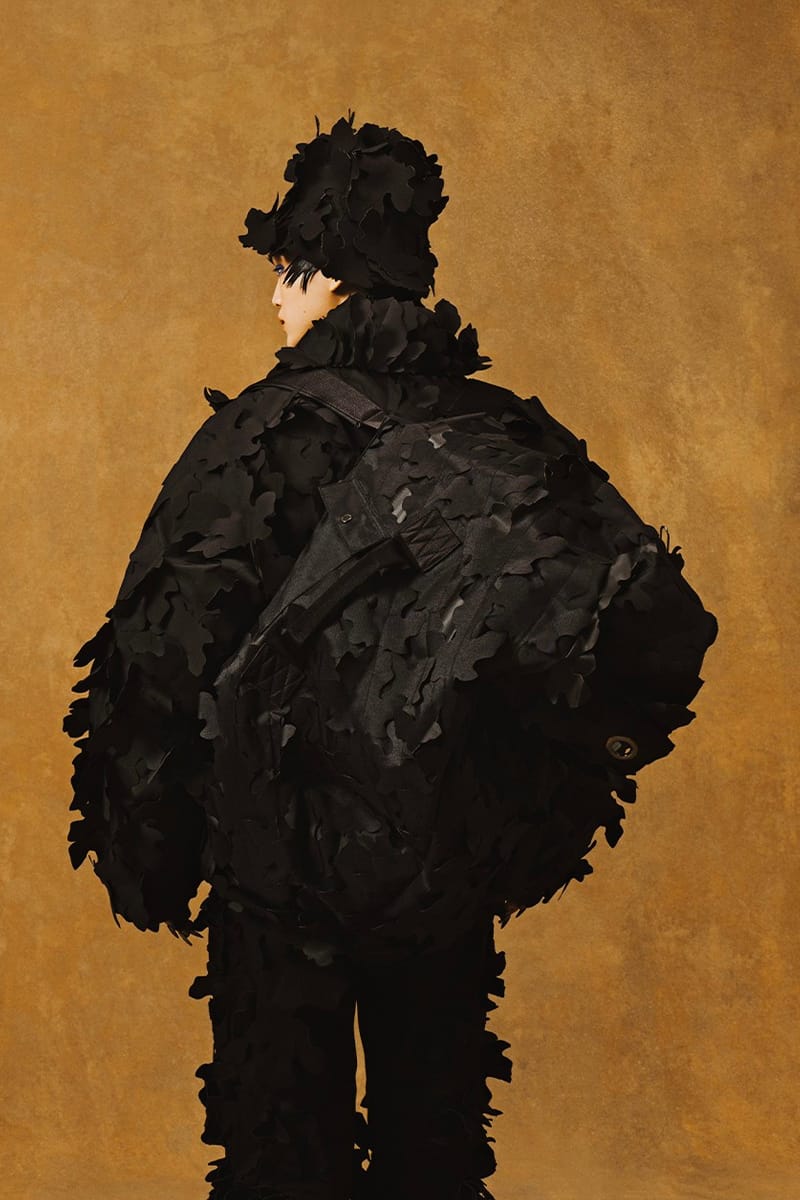 Zhong Lin/Post Archive Faction11 of 20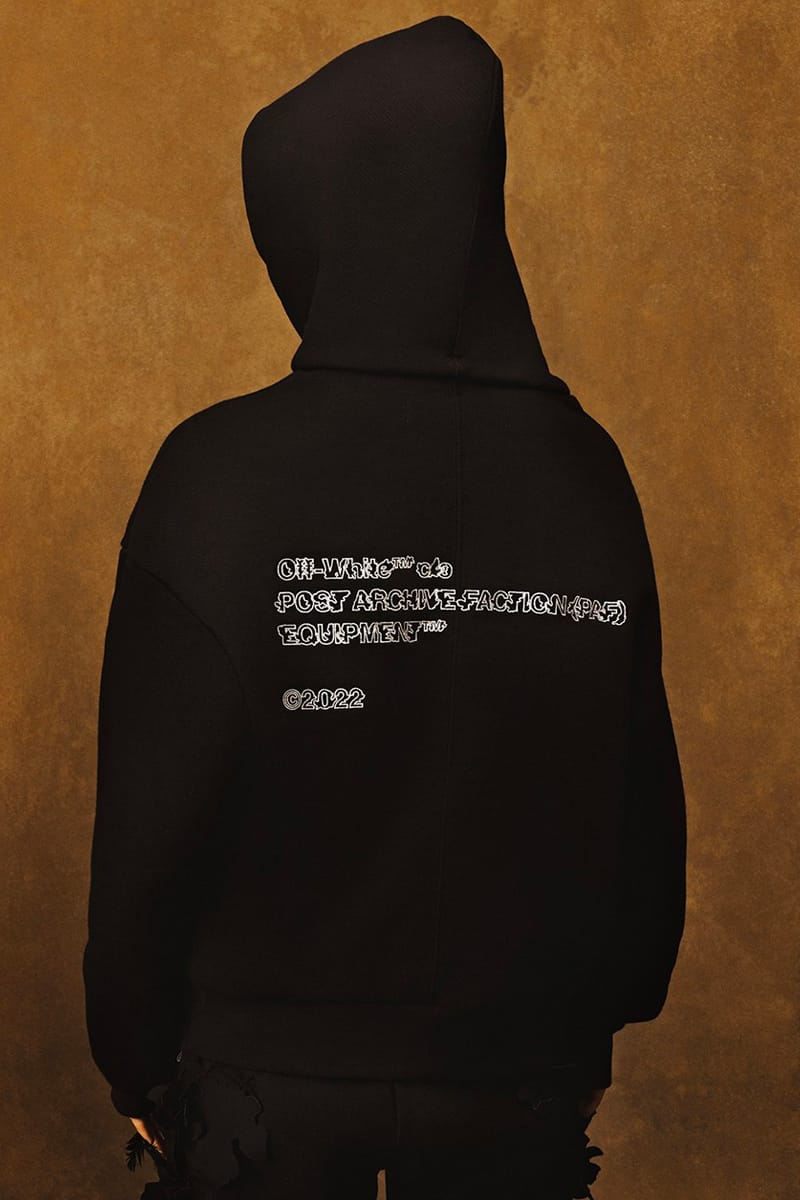 Zhong Lin/Post Archive Faction12 of 20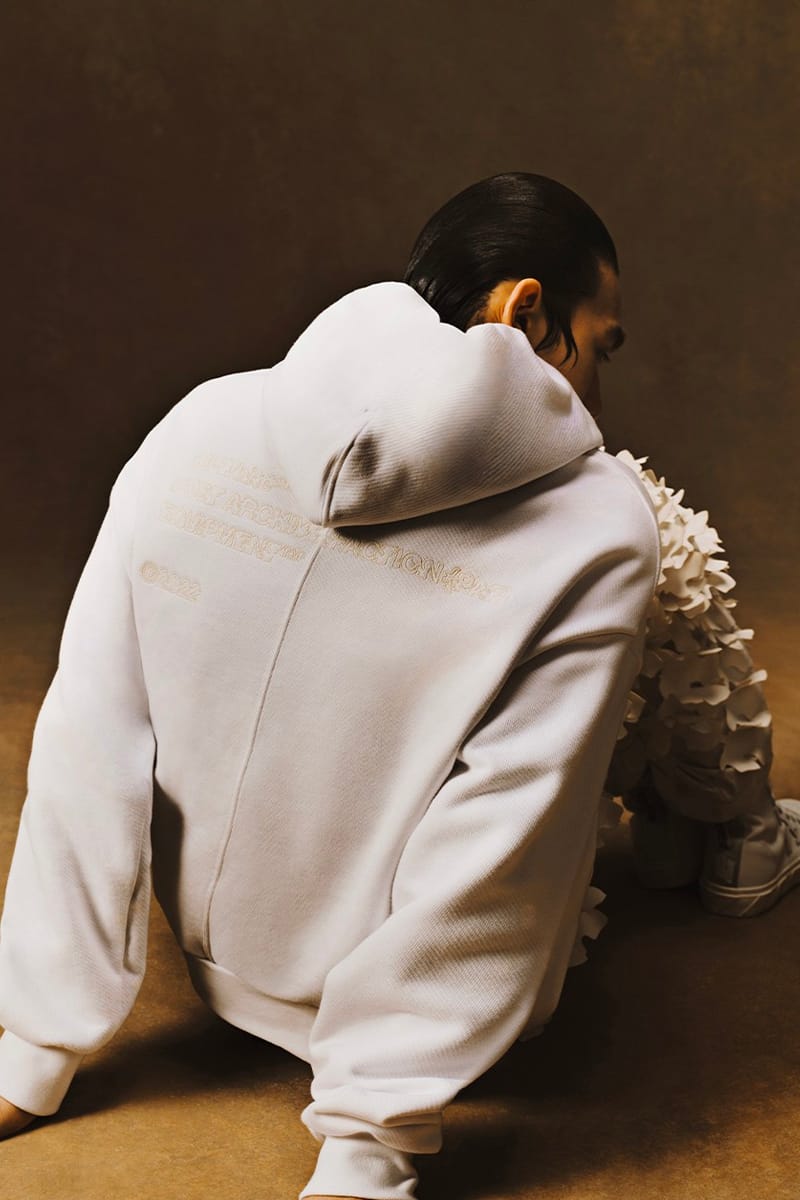 Zhong Lin/Post Archive Faction13 of 20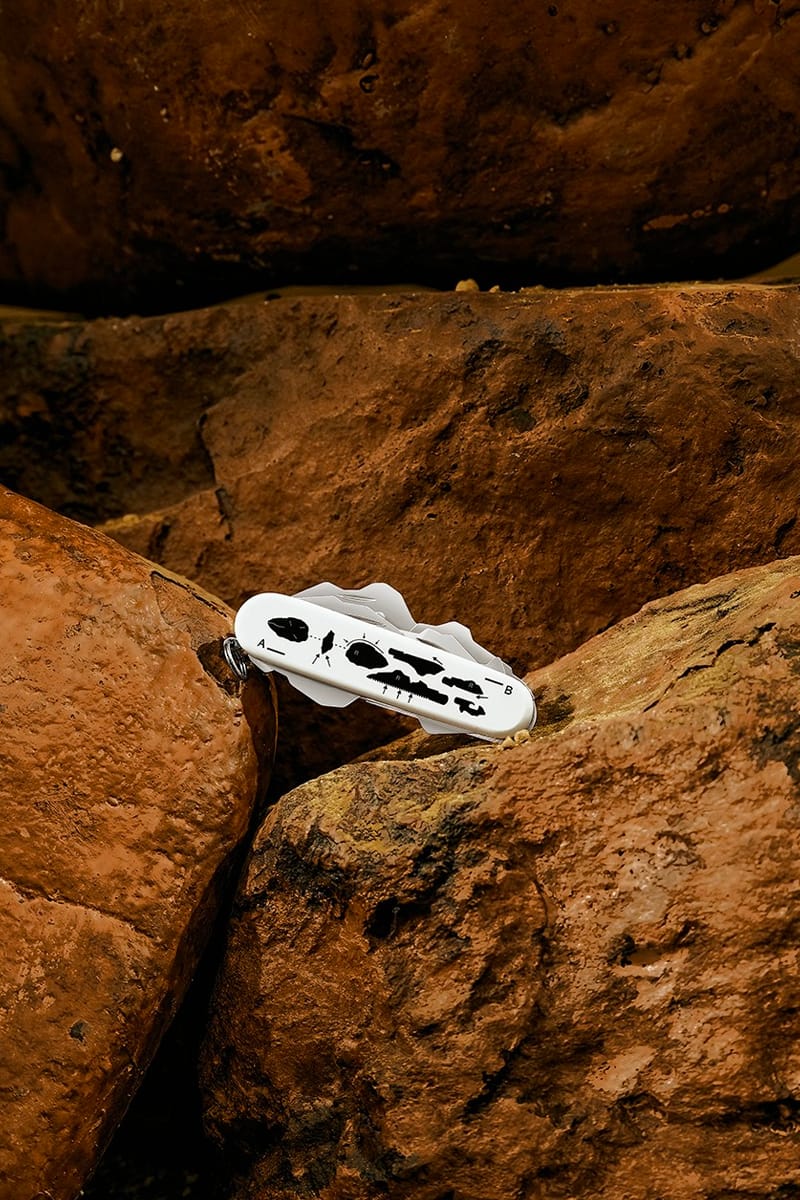 Zhong Lin/Post Archive Faction14 of 20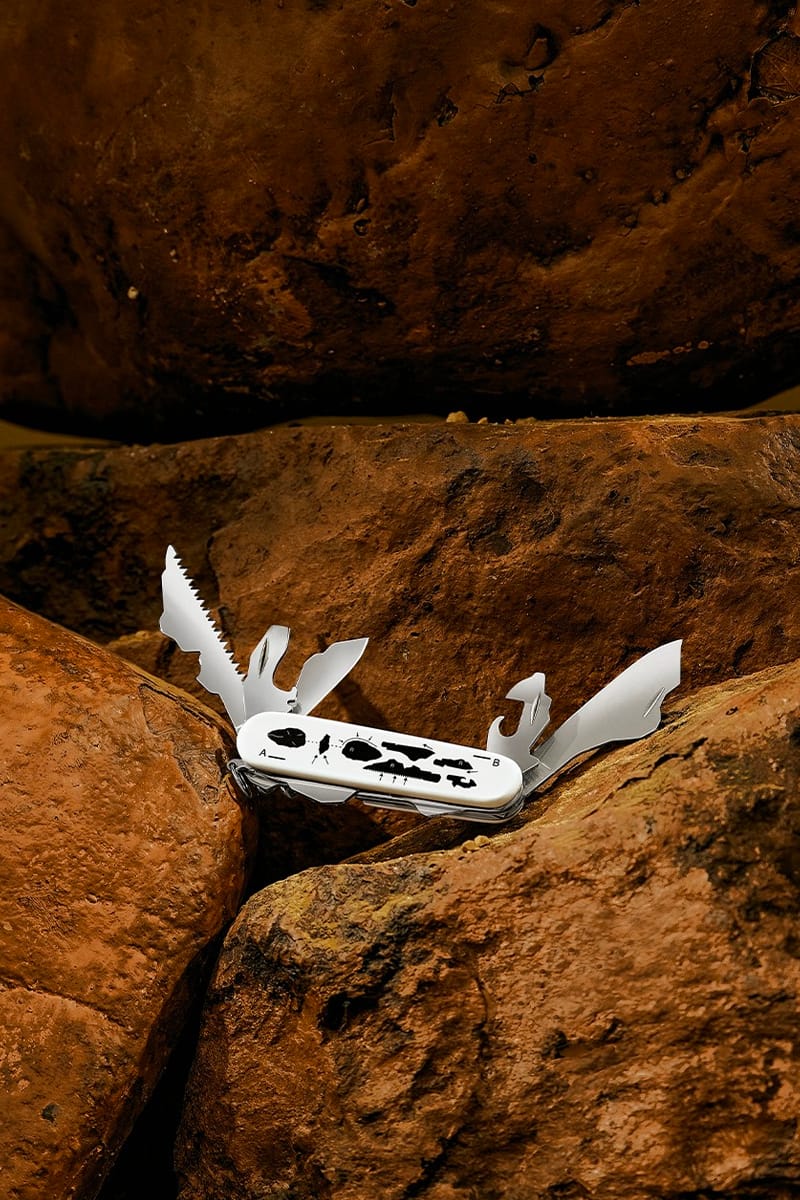 Zhong Lin/Post Archive Faction15 of 20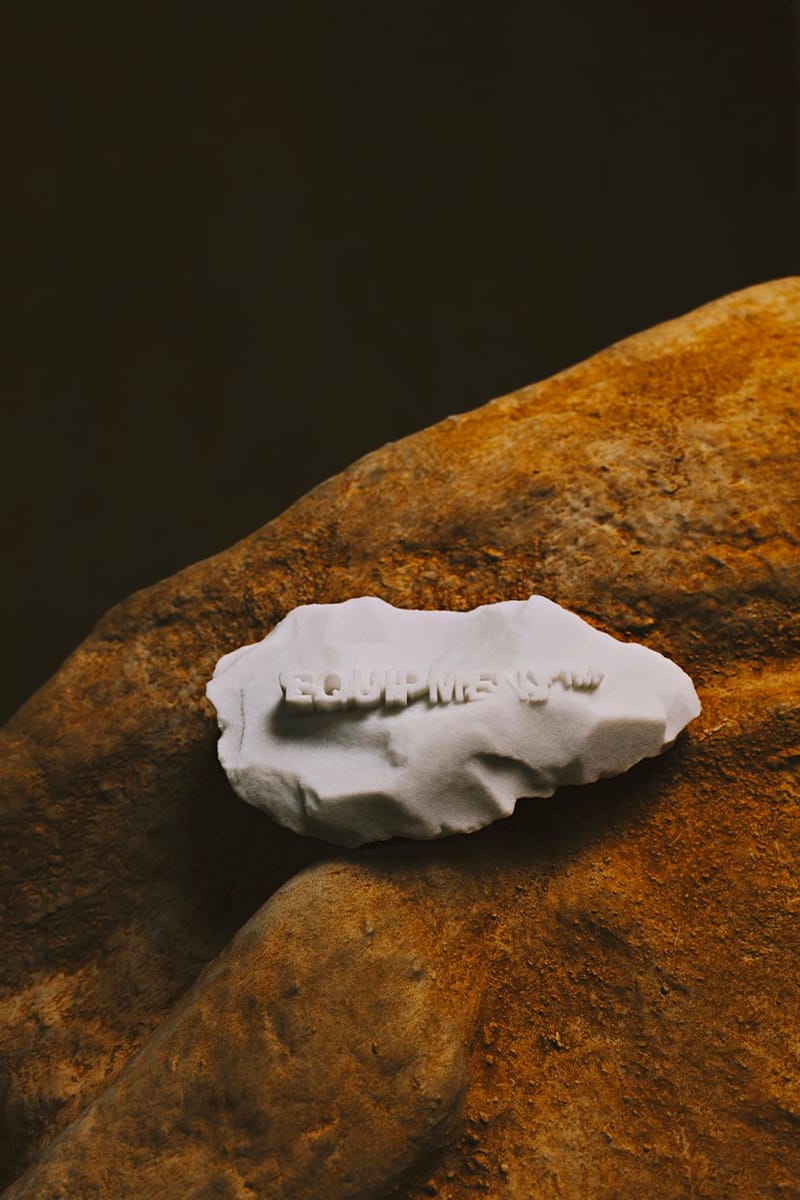 Zhong Lin/Post Archive Faction16 of 20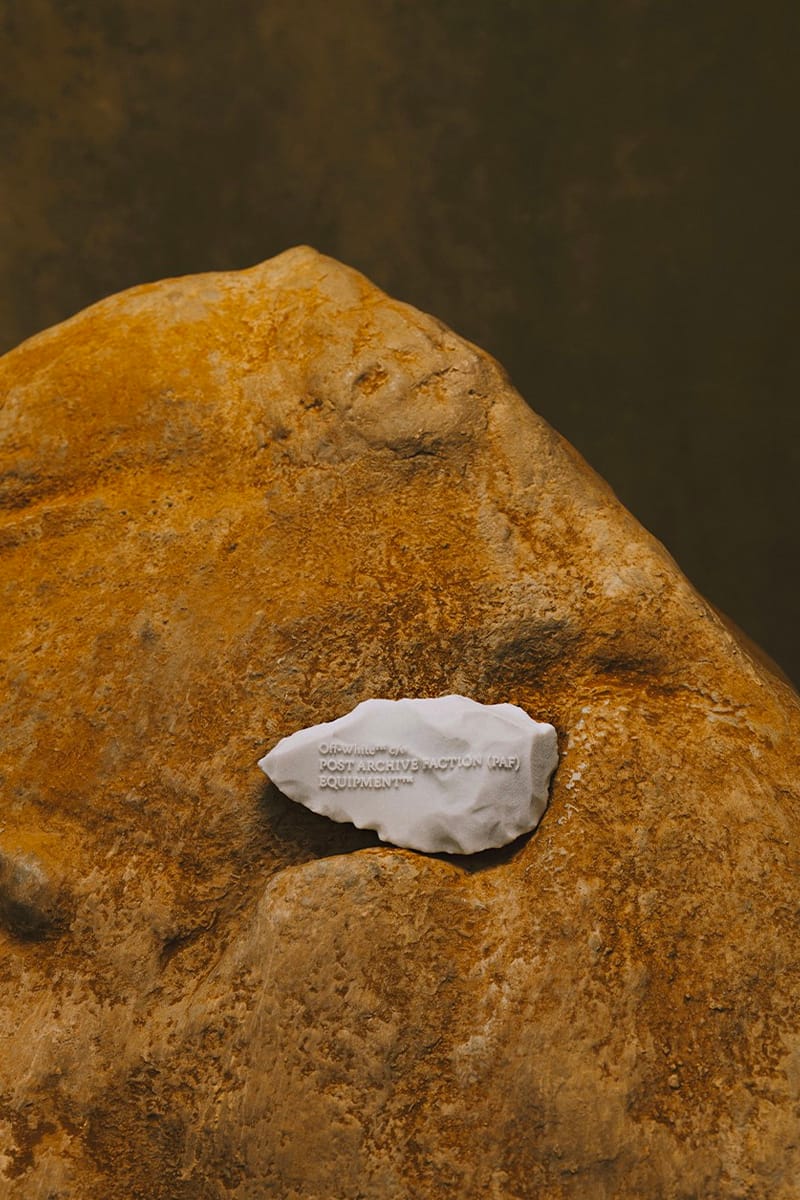 Zhong Lin/Post Archive Faction17 of 20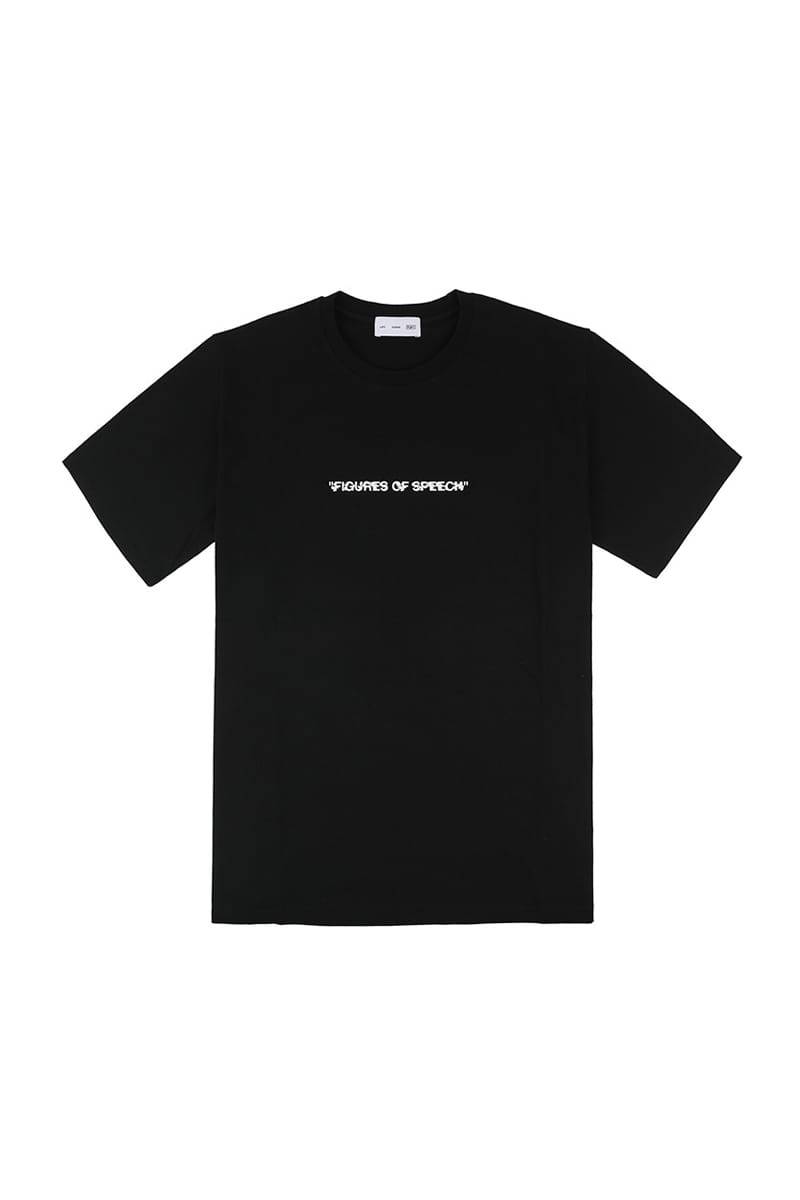 Zhong Lin/Post Archive Faction18 of 20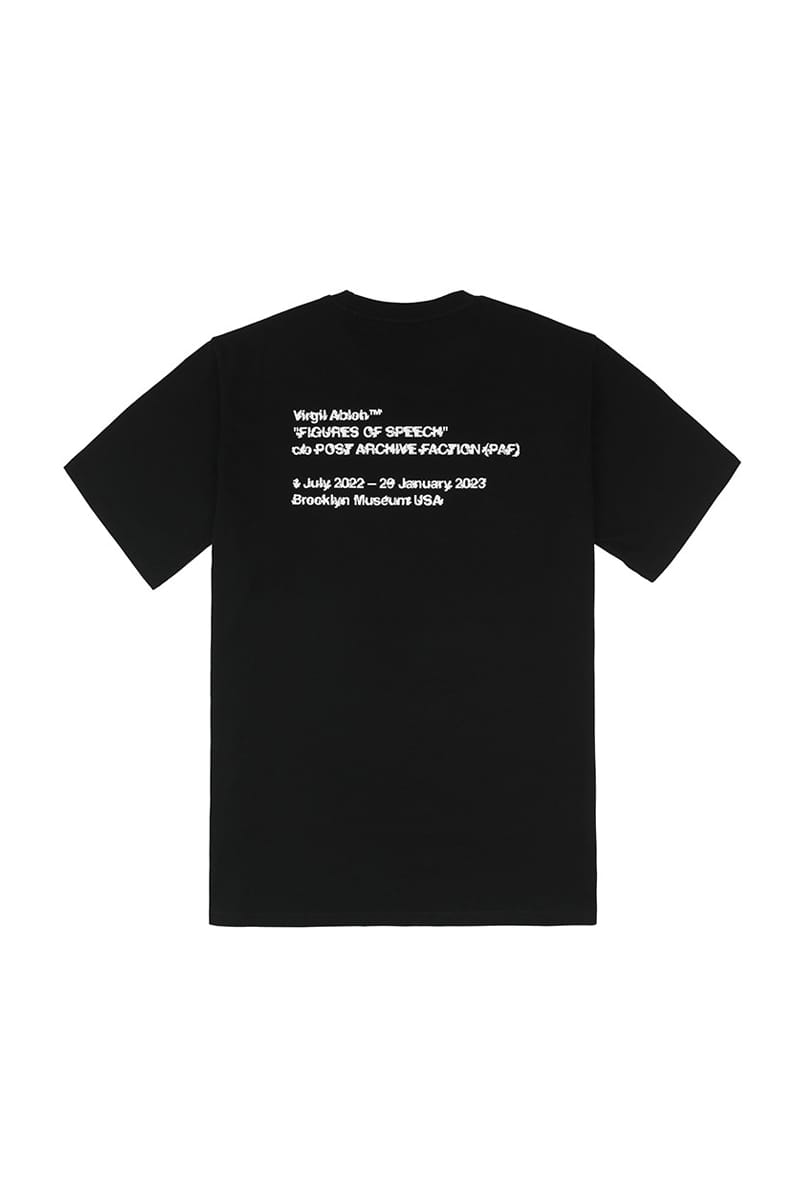 Zhong Lin/Post Archive Faction19 of 20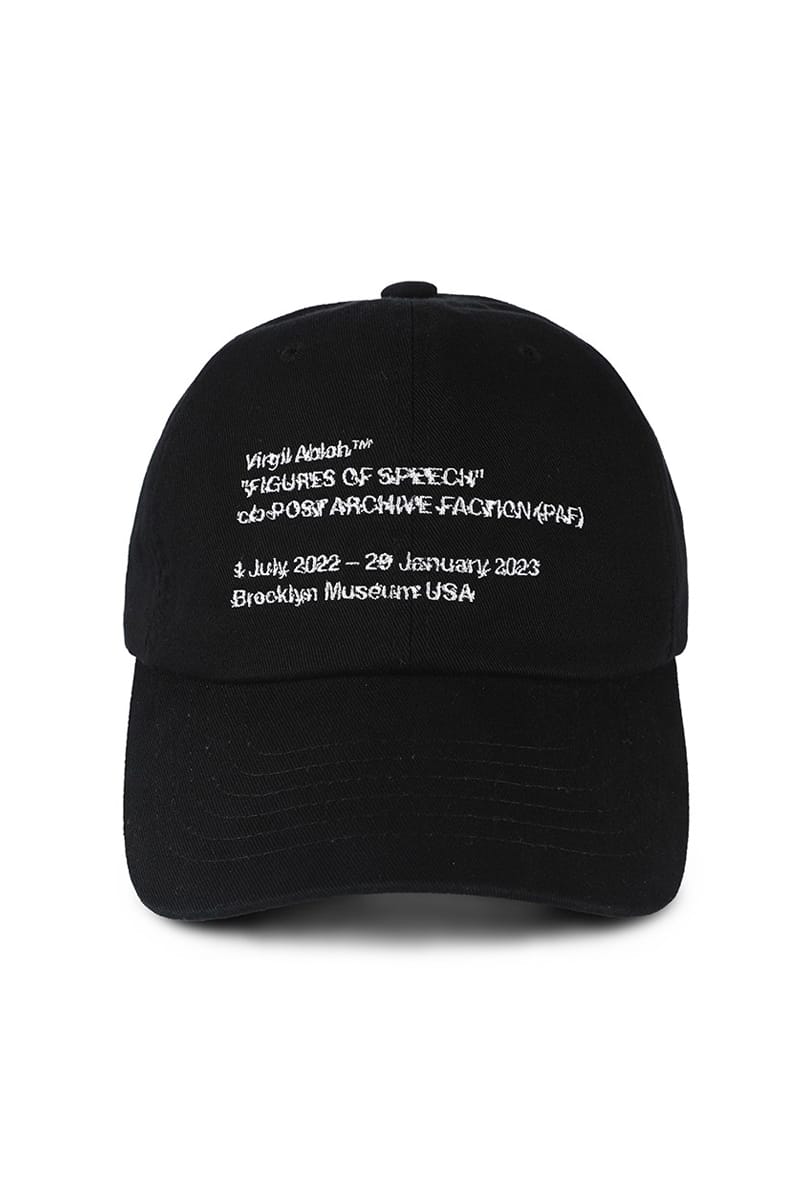 Zhong Lin/Post Archive Faction20 of 20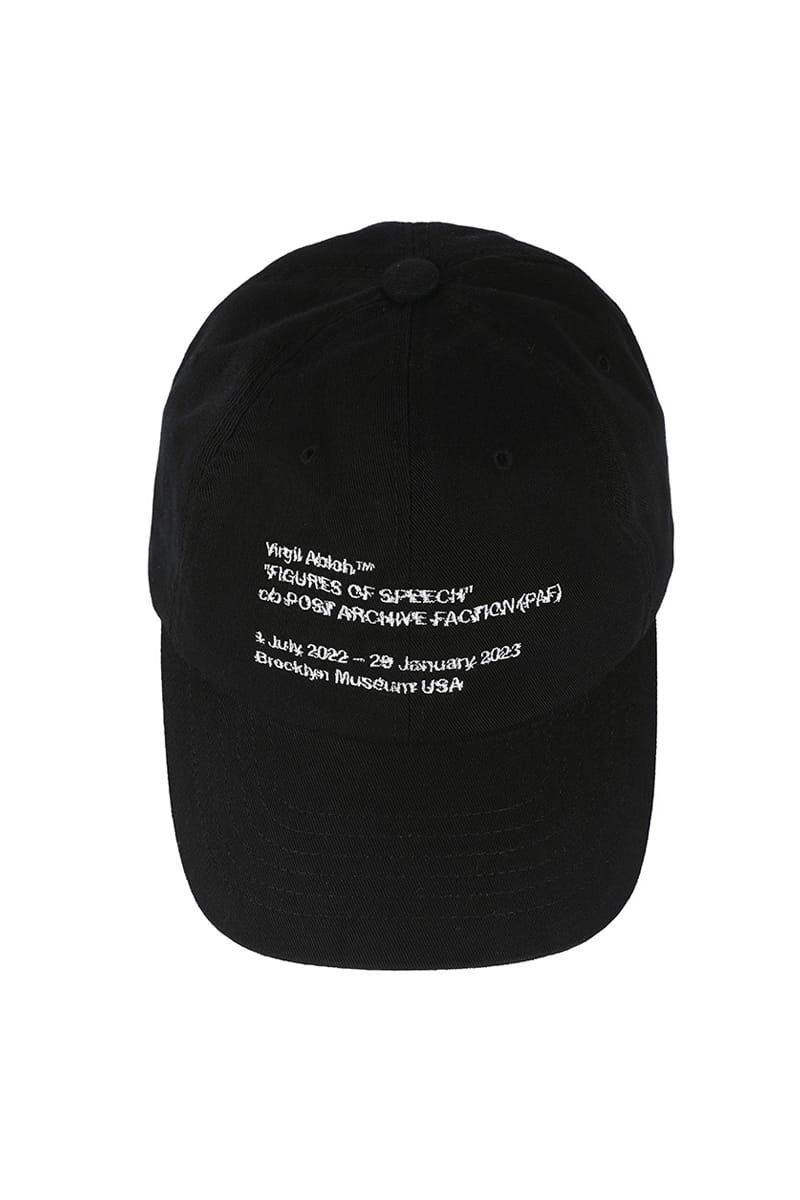 Zhong Lin/Post Archive Faction
When: Now
Where: Off-White™, POST ARCHIVE FACTION (PAF), Victorinox, Helinox
Fucking Awesome Holiday 2022 Collection
1 of 11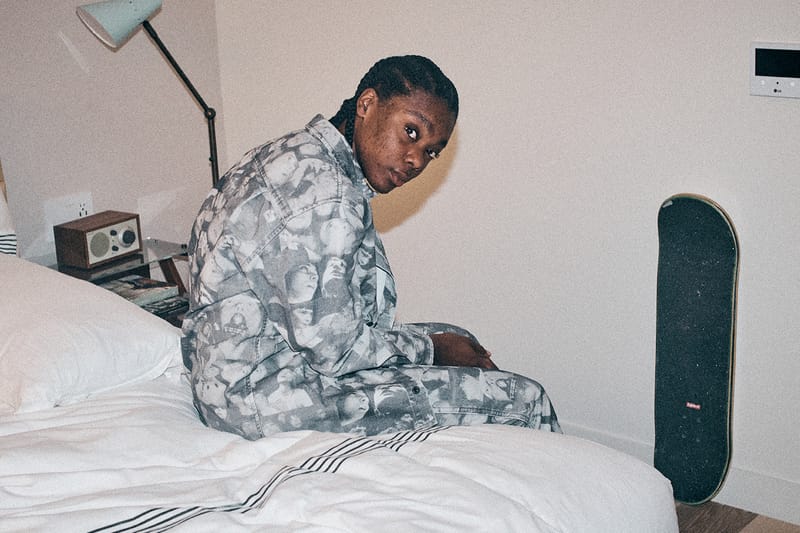 Fucking Awesome2 of 11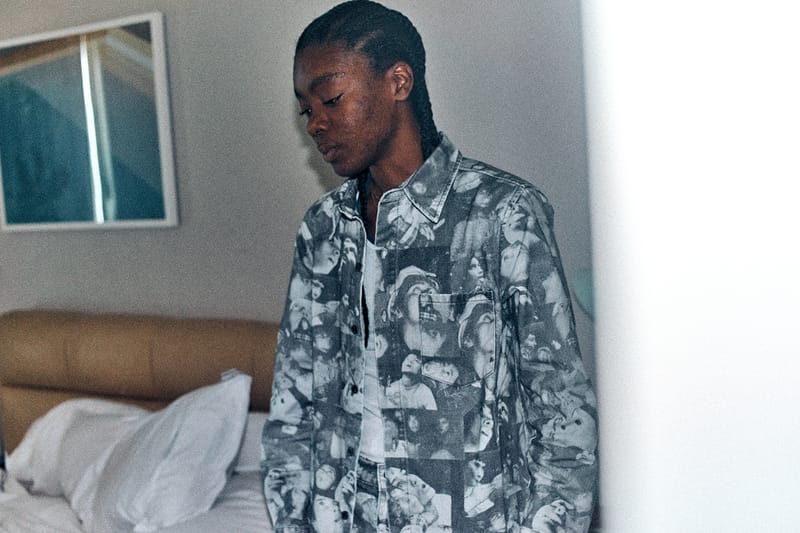 Fucking Awesome3 of 11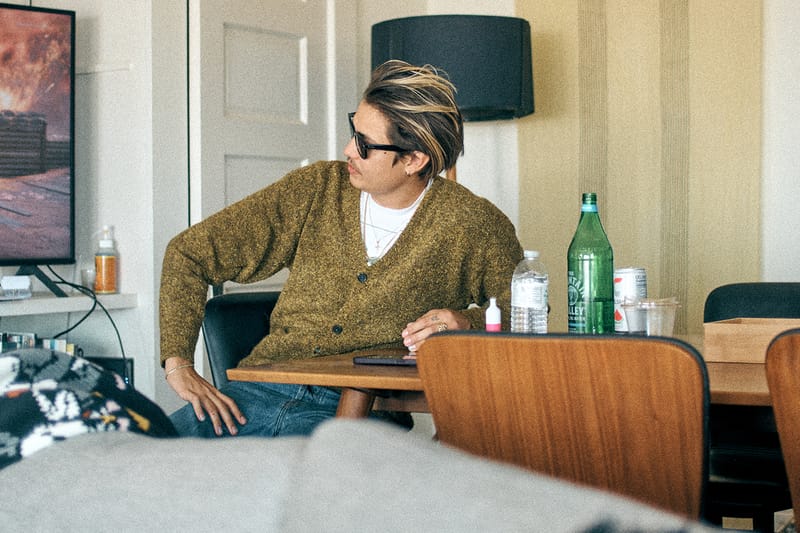 Fucking Awesome4 of 11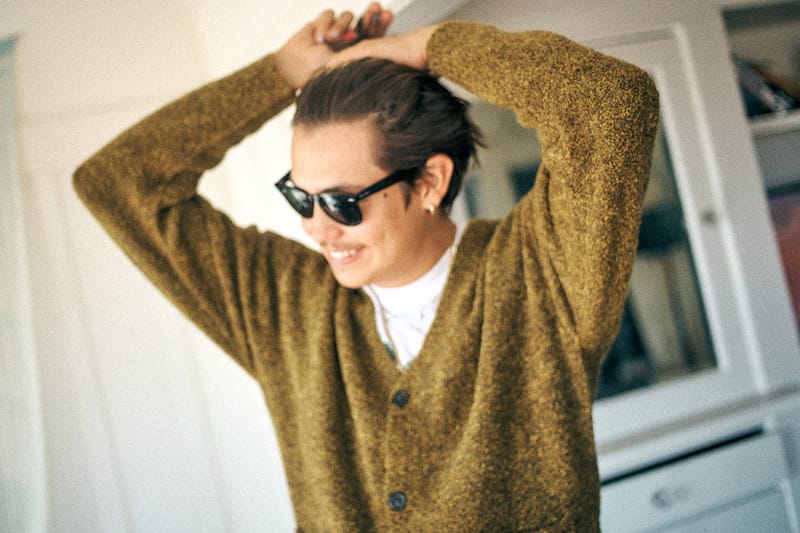 Fucking Awesome5 of 11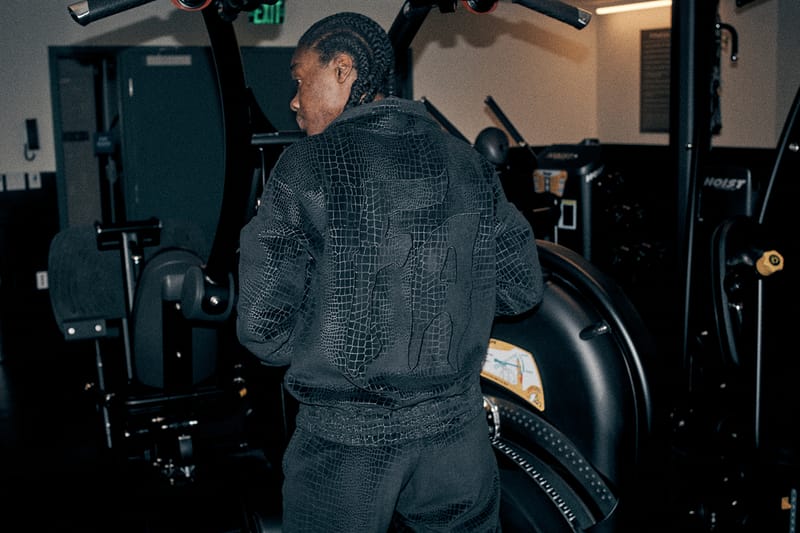 Fucking Awesome6 of 11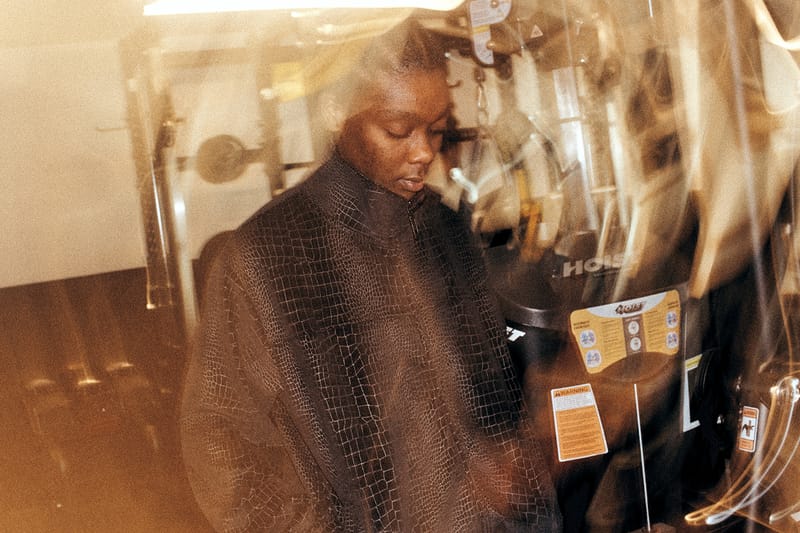 Fucking Awesome7 of 11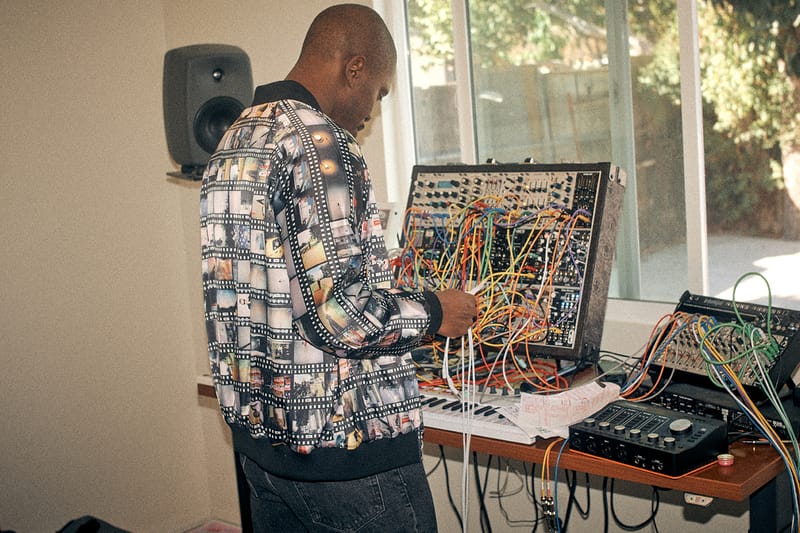 Fucking Awesome8 of 11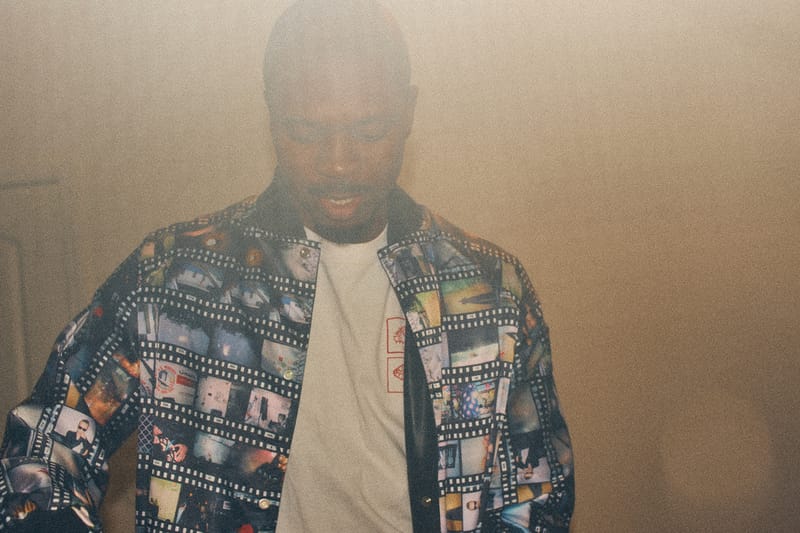 Fucking Awesome9 of 11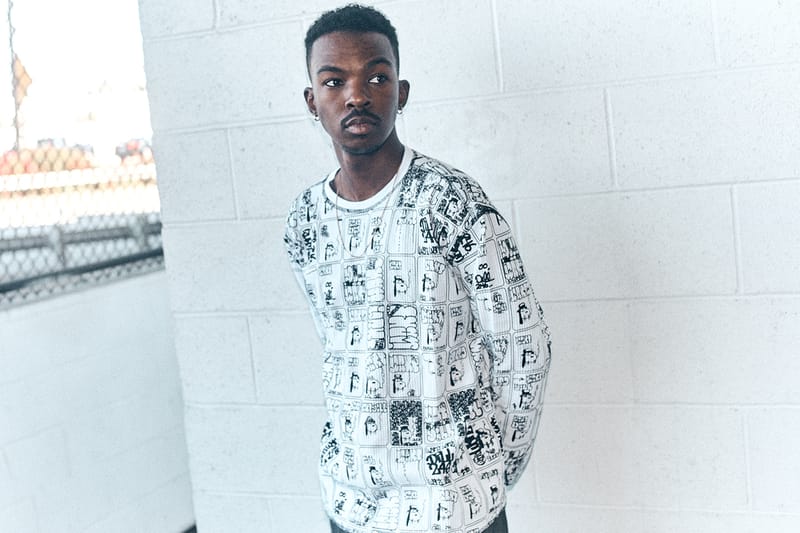 Fucking Awesome10 of 11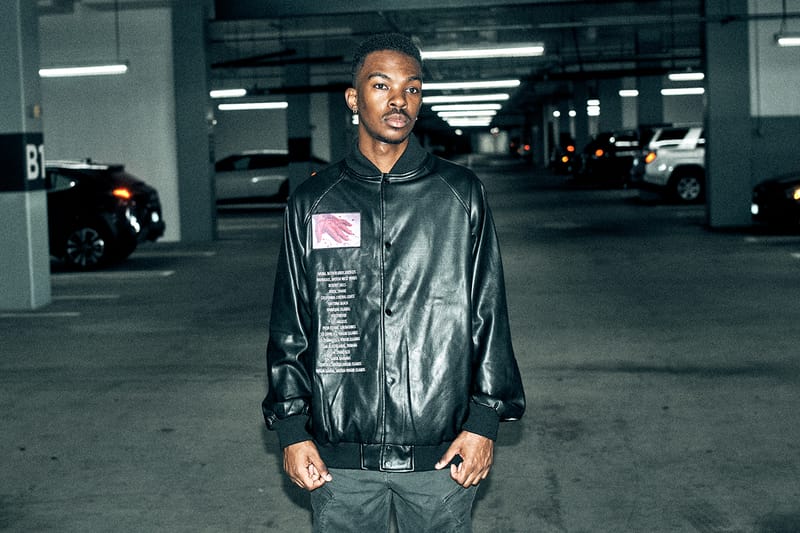 Fucking Awesome11 of 11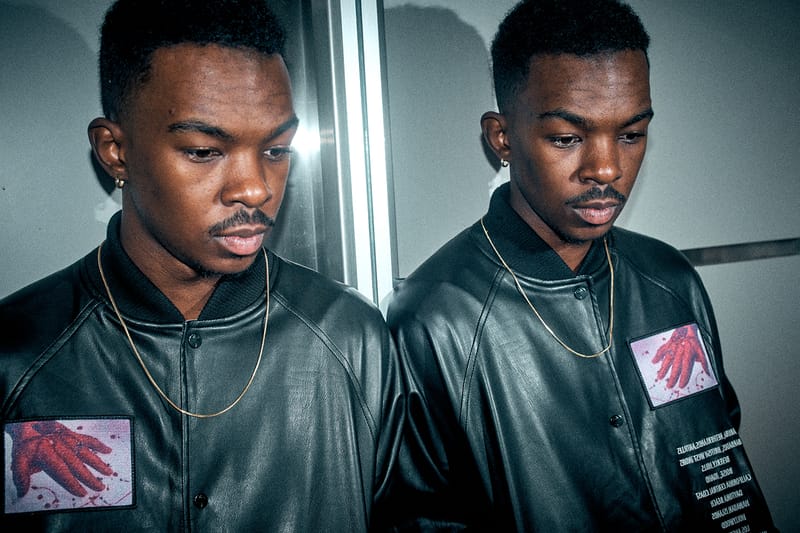 Fucking Awesome
When: Now
Where: Fucking Awesome
Stüssy Holiday 2022 Collection Drop 2
1 of 4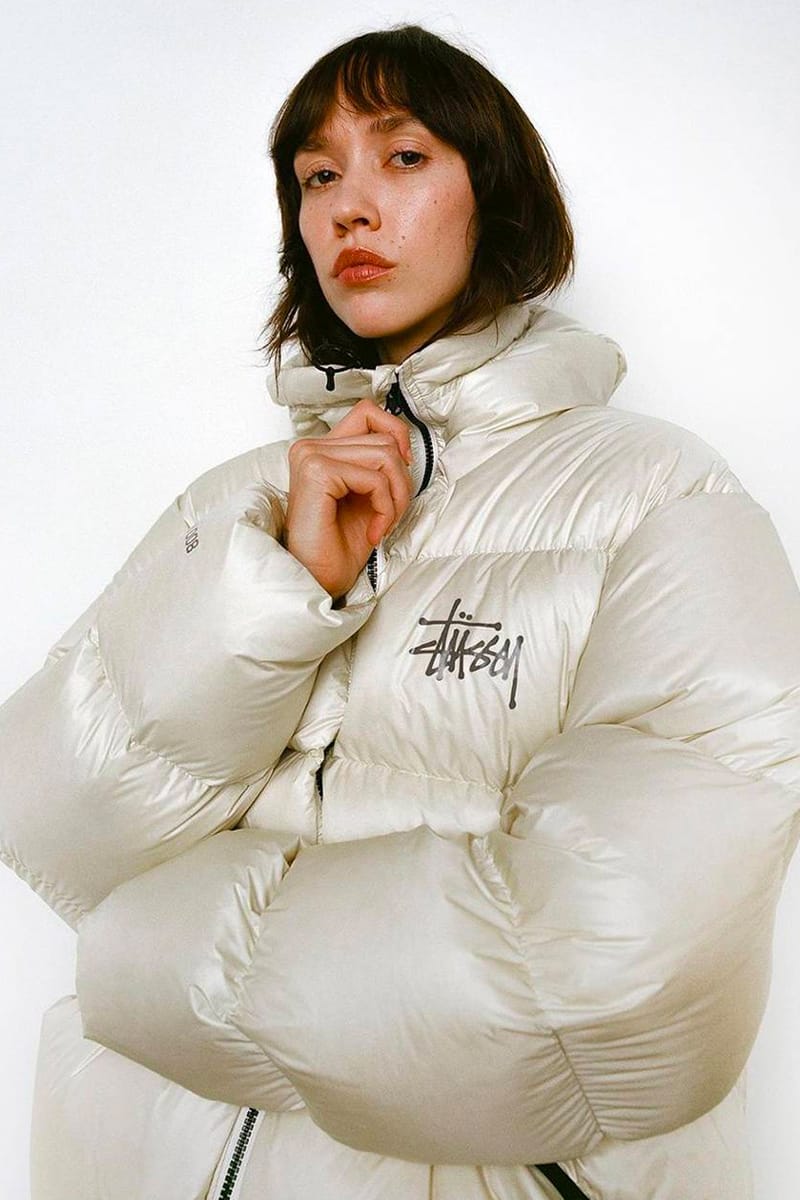 Stüssy2 of 4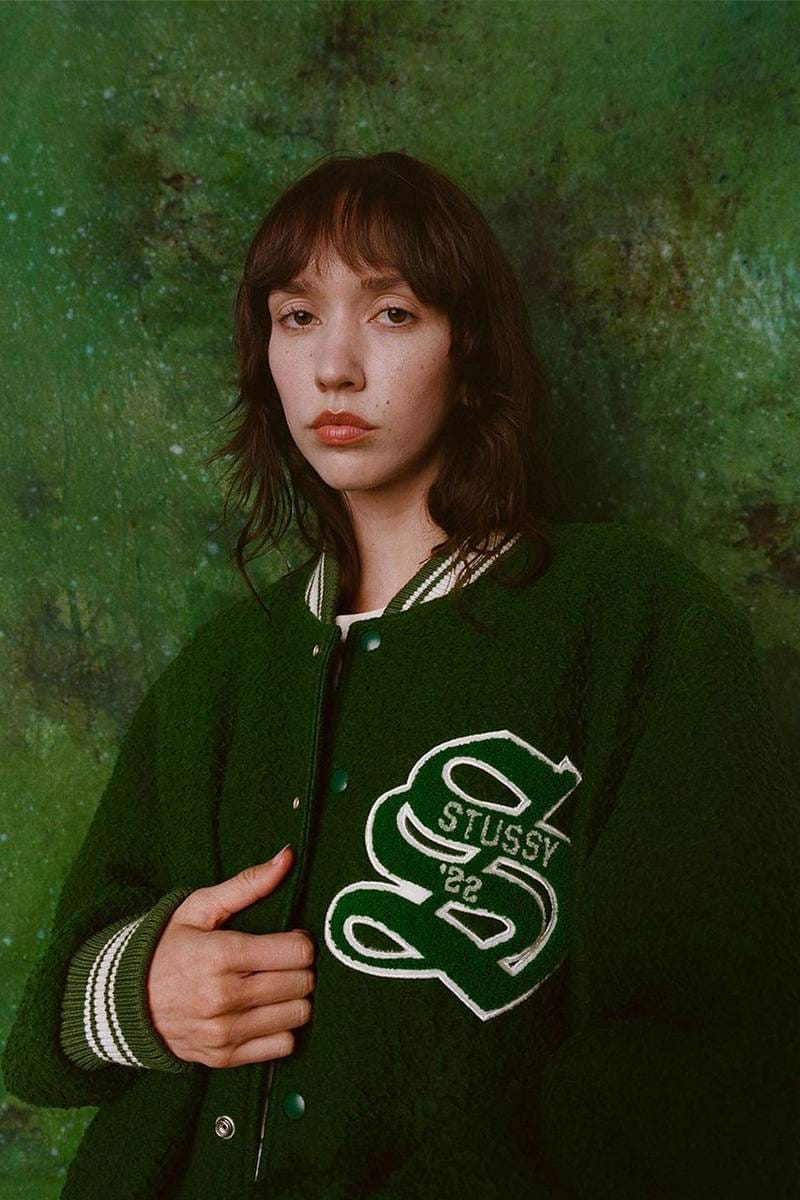 Stüssy3 of 4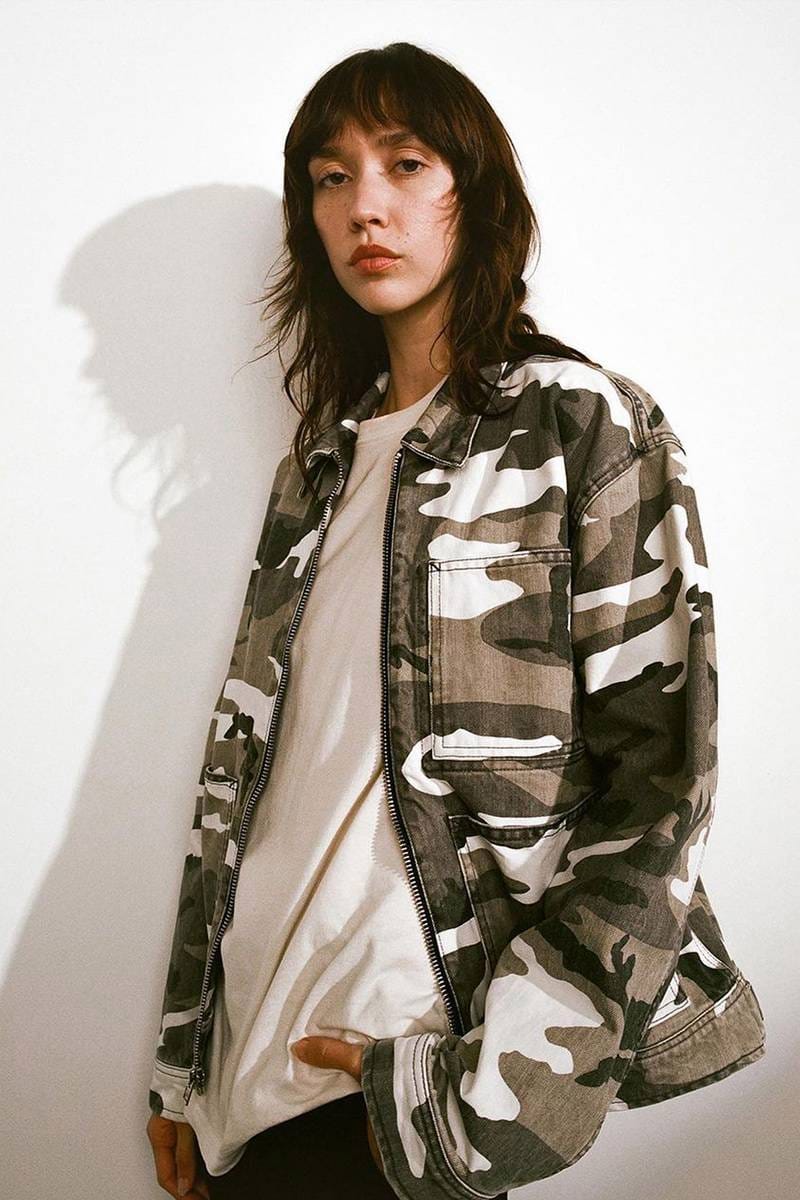 Stüssy4 of 4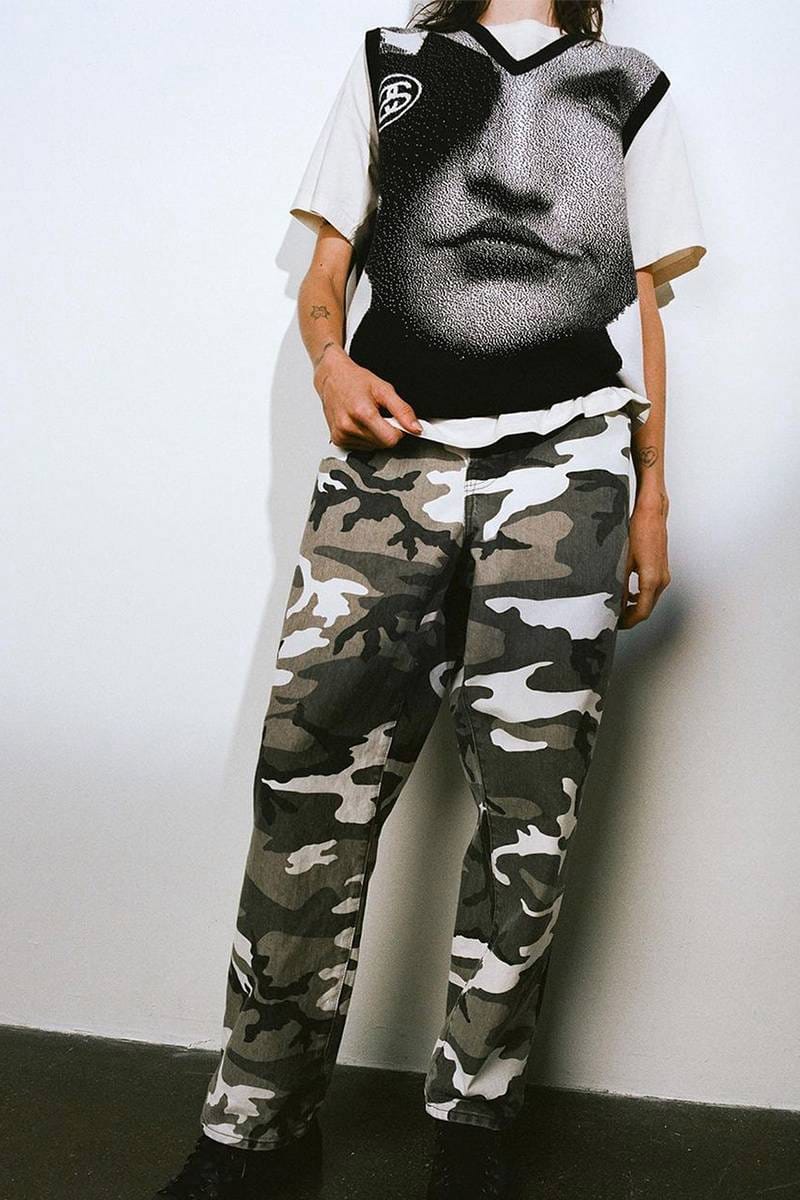 Stüssy
When: Now
Where: Stüssy
Hunter S. Thompson by PLEASURES Collection
1 of 16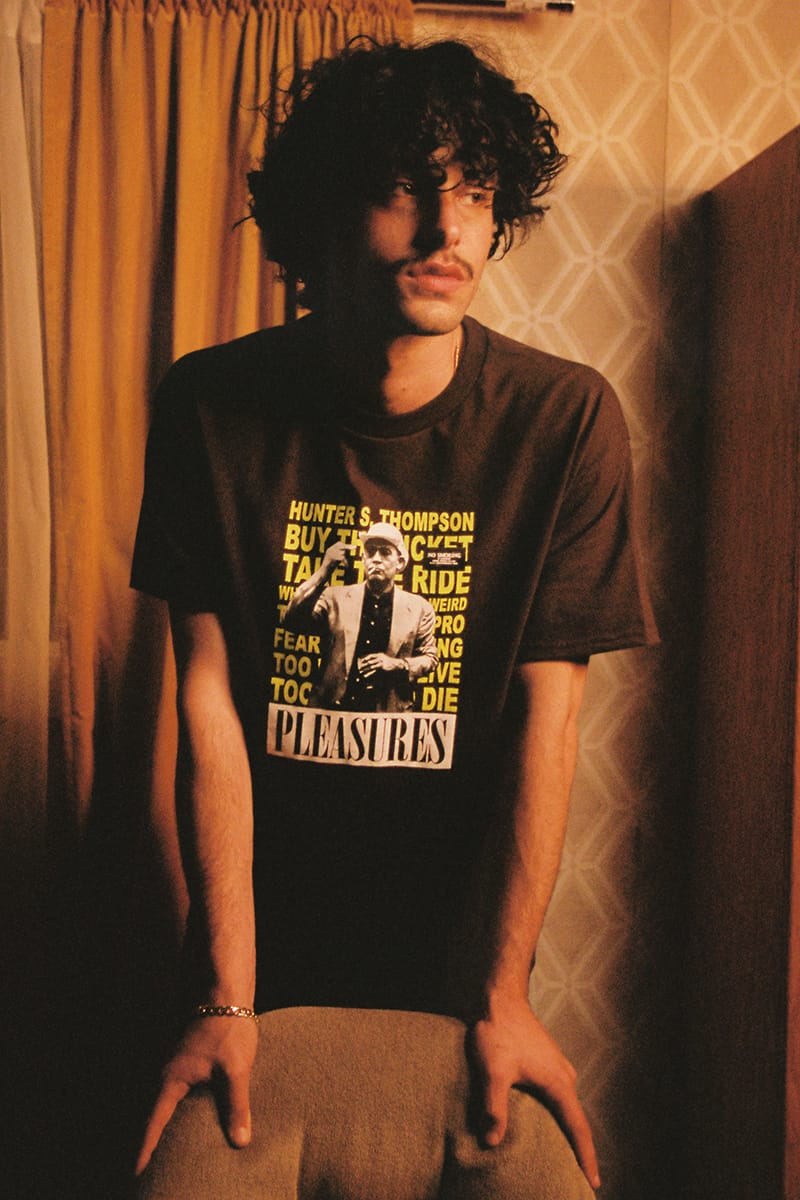 Pleasures2 of 16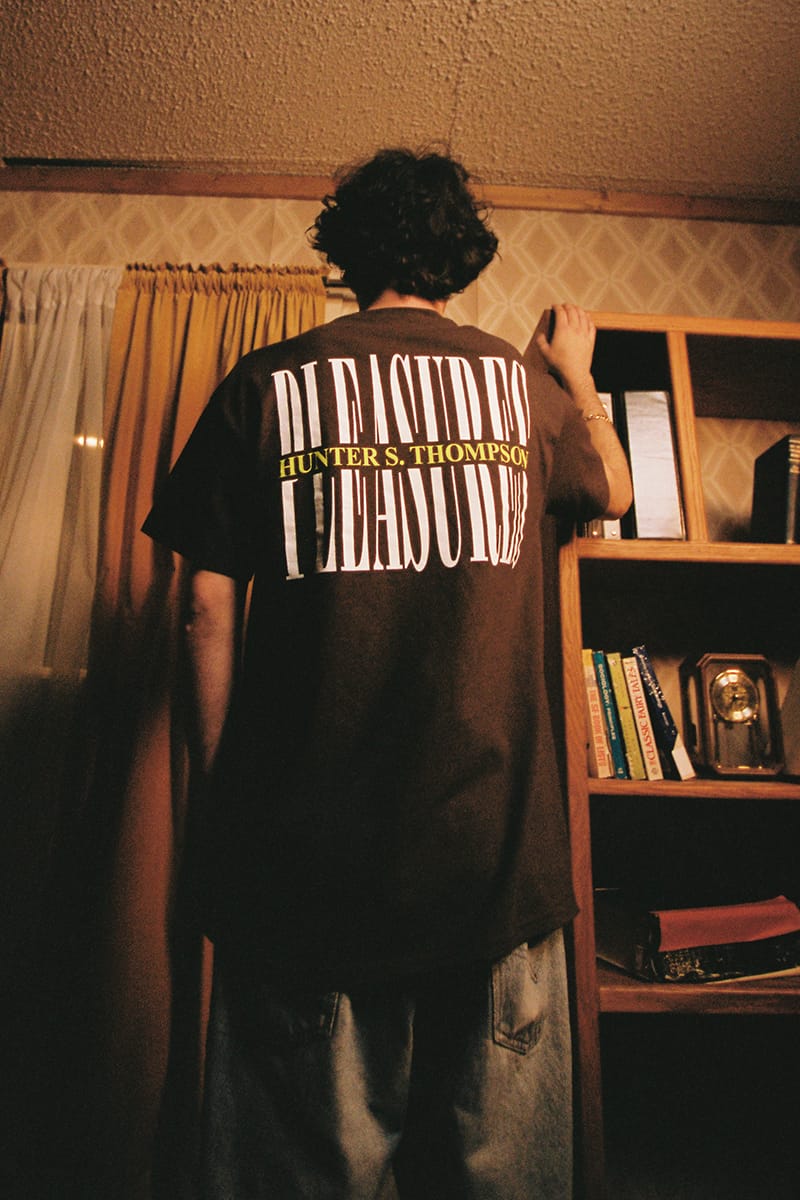 Pleasures3 of 16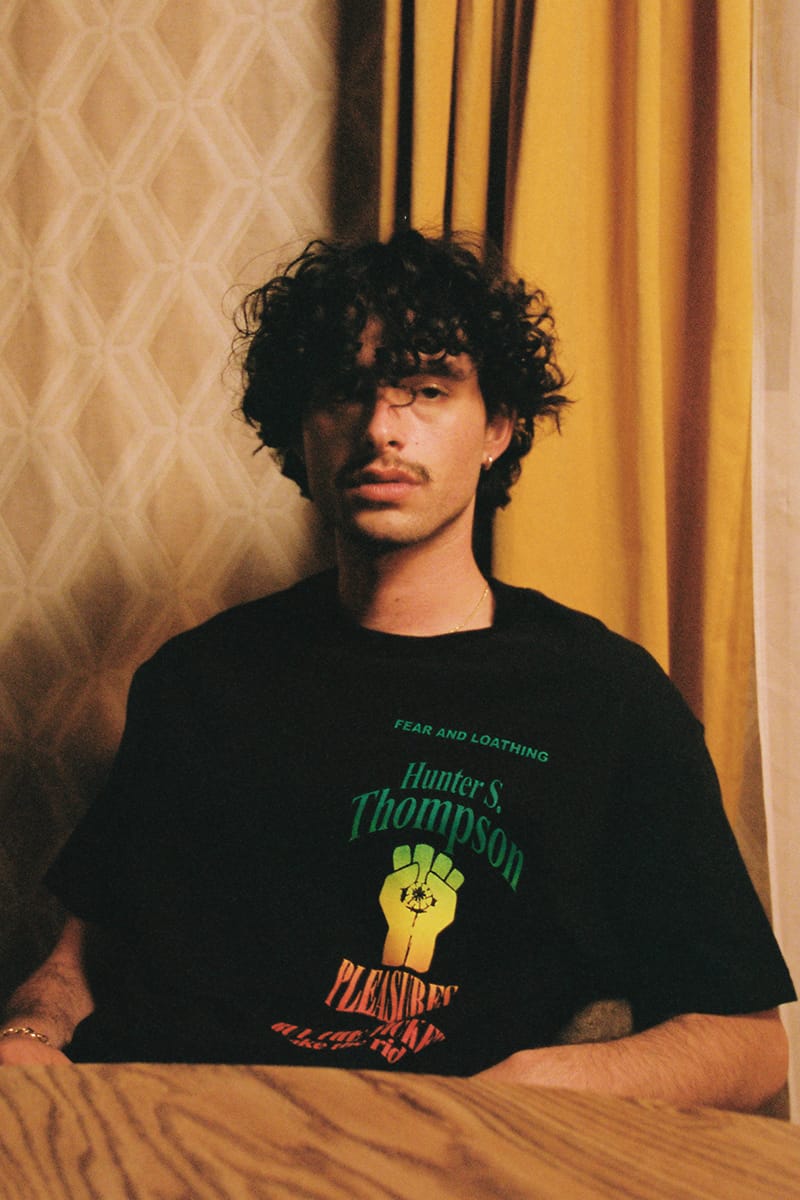 Pleasures4 of 16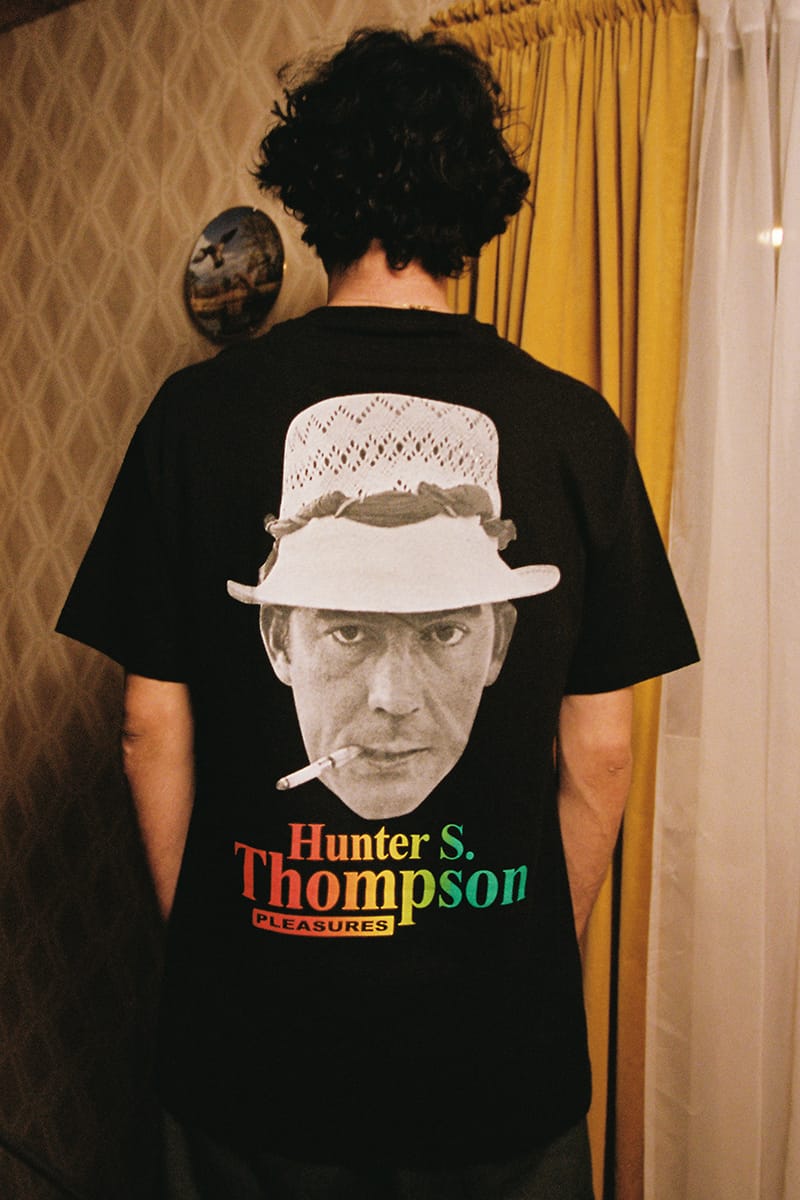 Pleasures5 of 16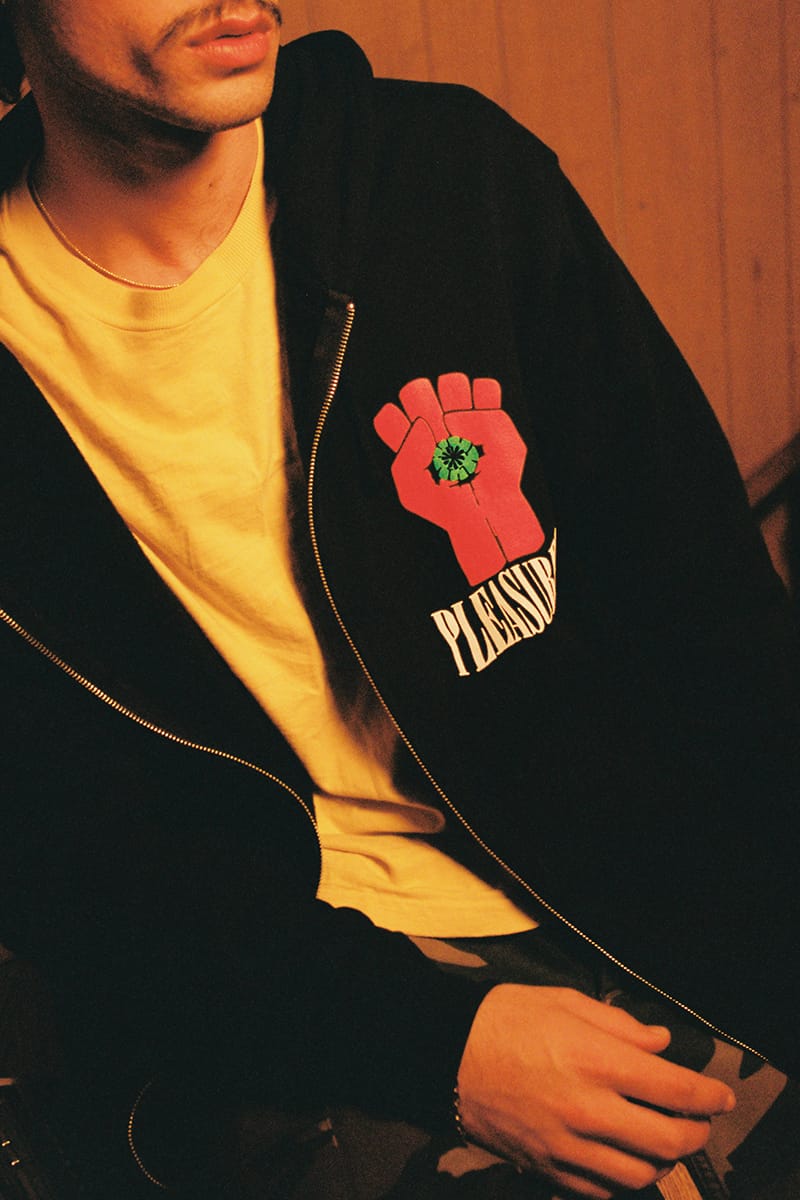 Pleasures6 of 16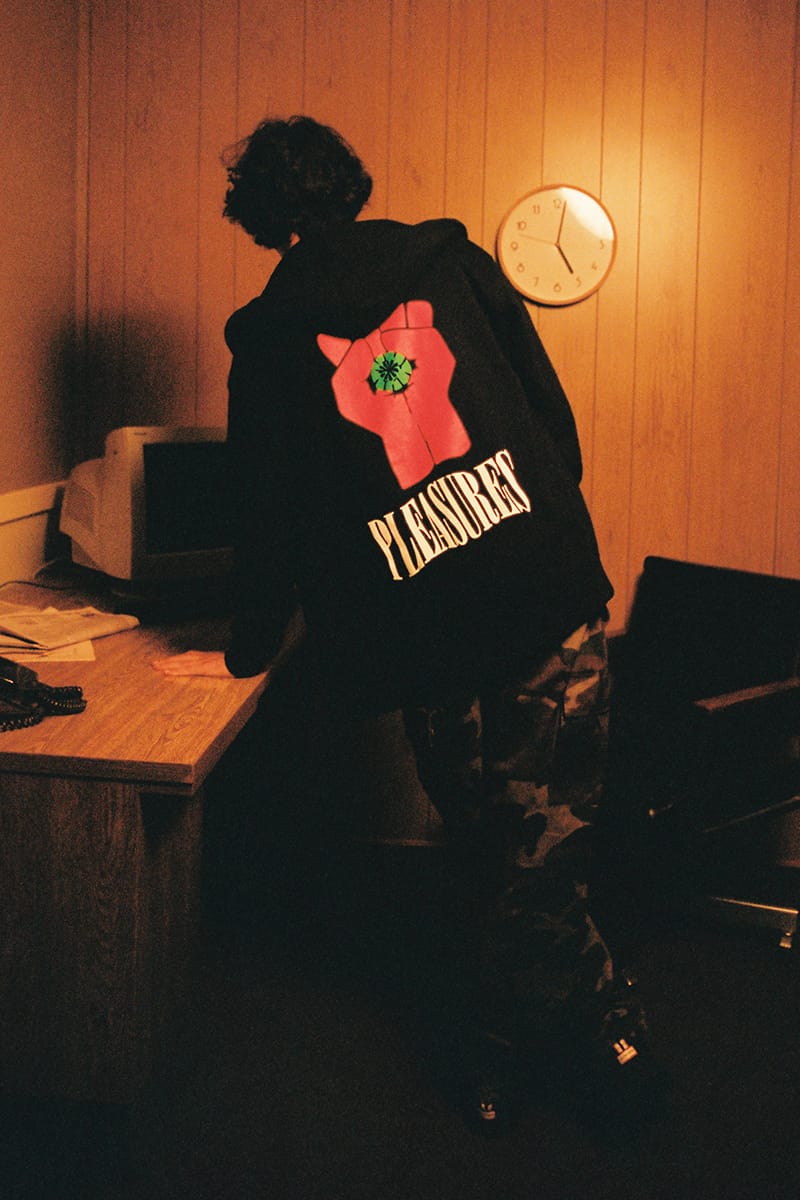 Pleasures7 of 16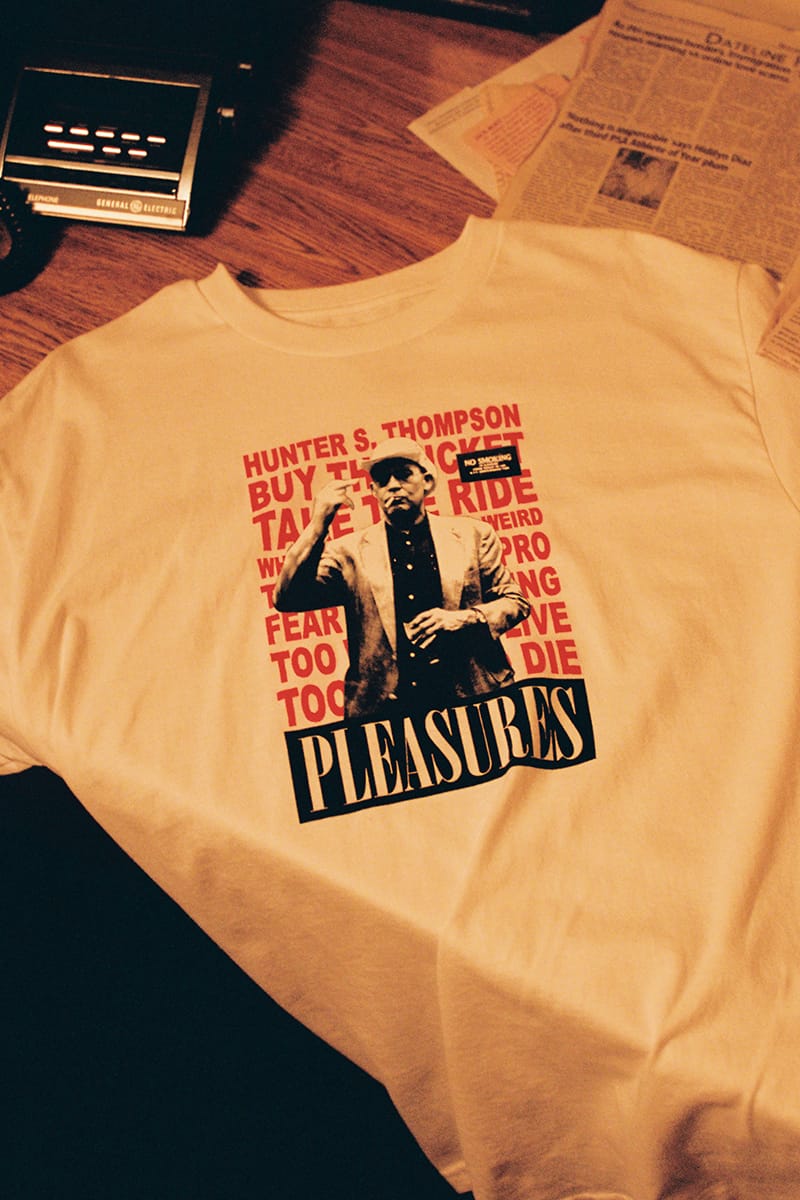 Pleasures8 of 16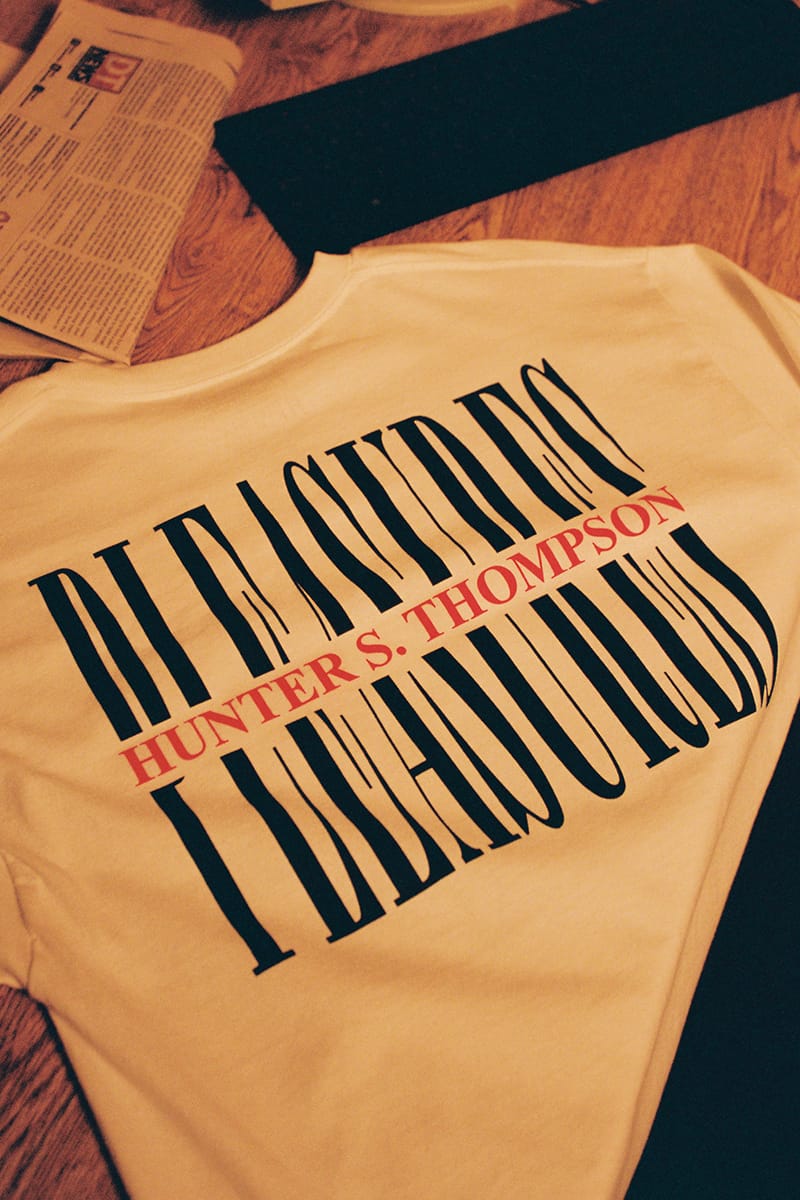 Pleasures9 of 16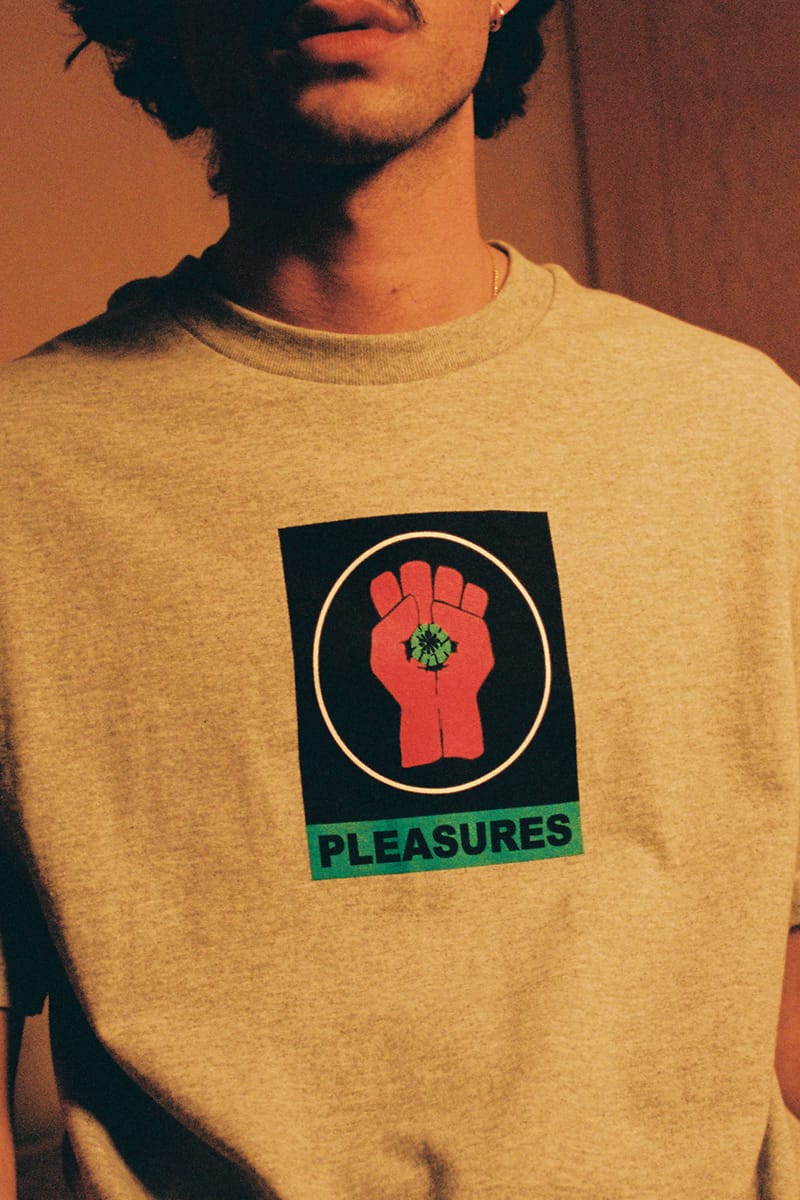 Pleasures10 of 16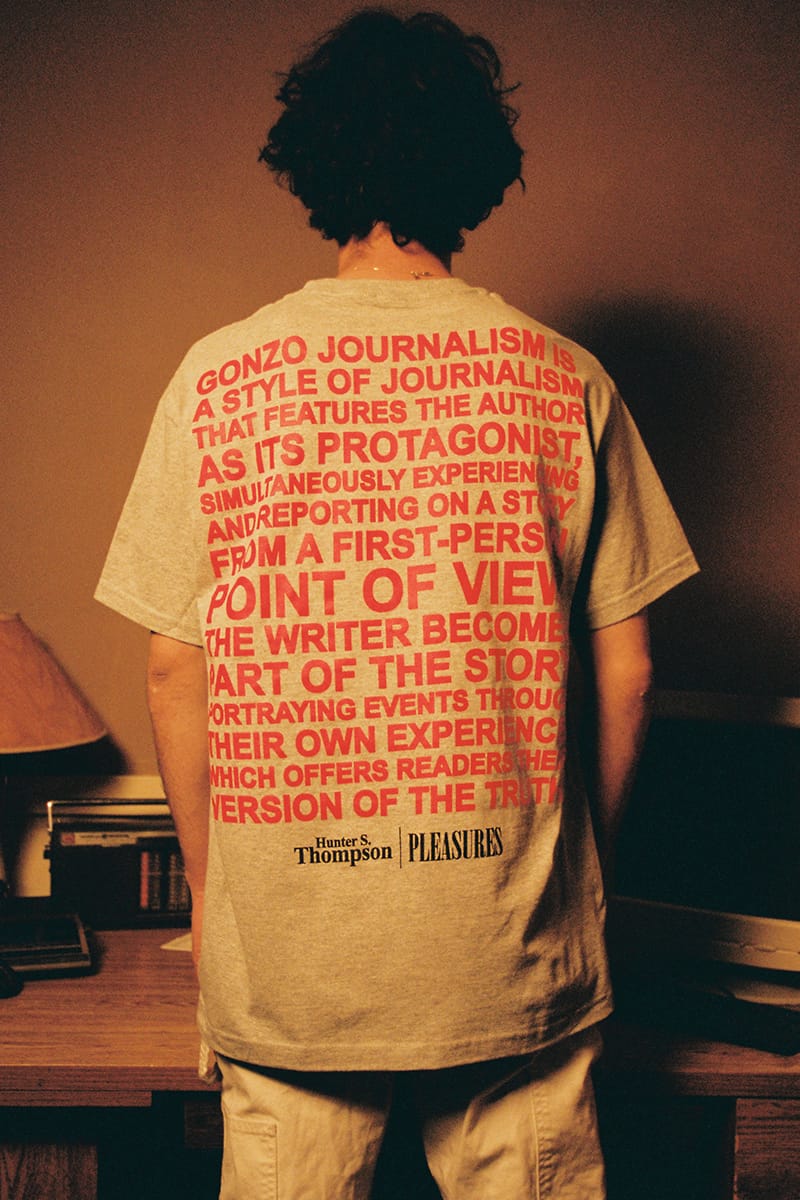 Pleasures11 of 16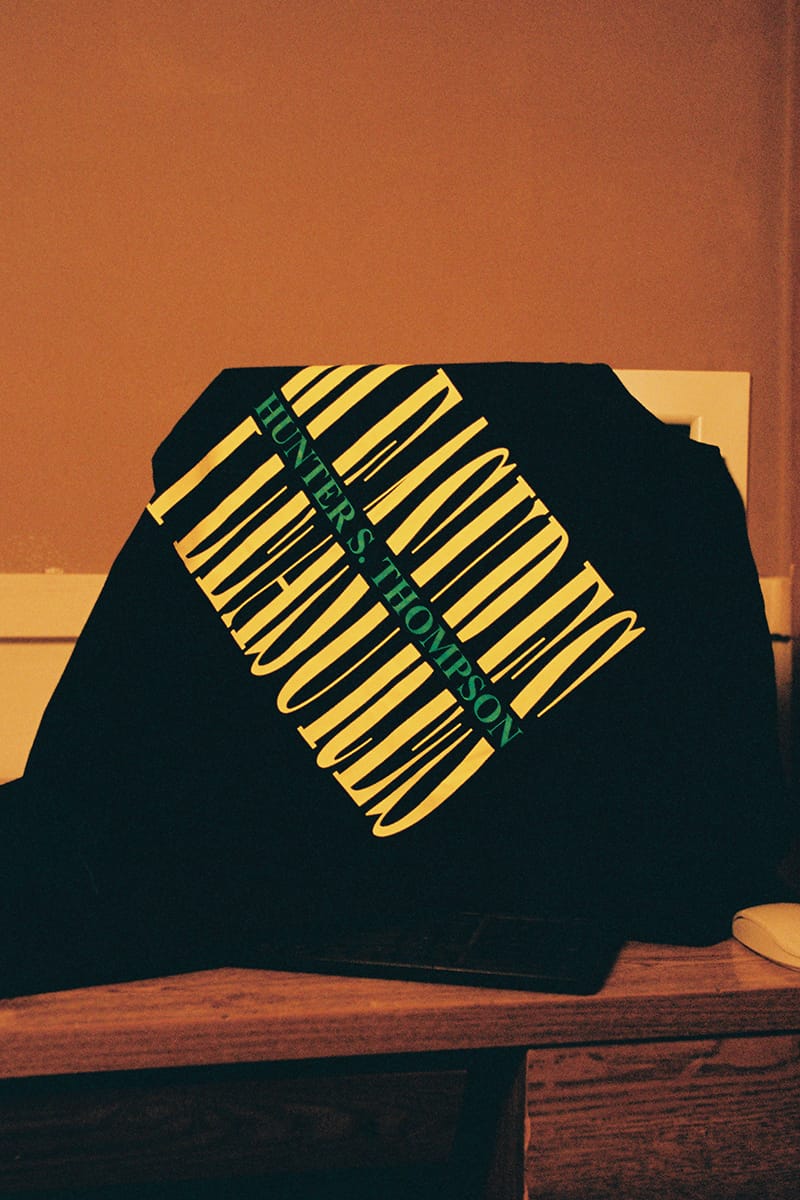 Pleasures12 of 16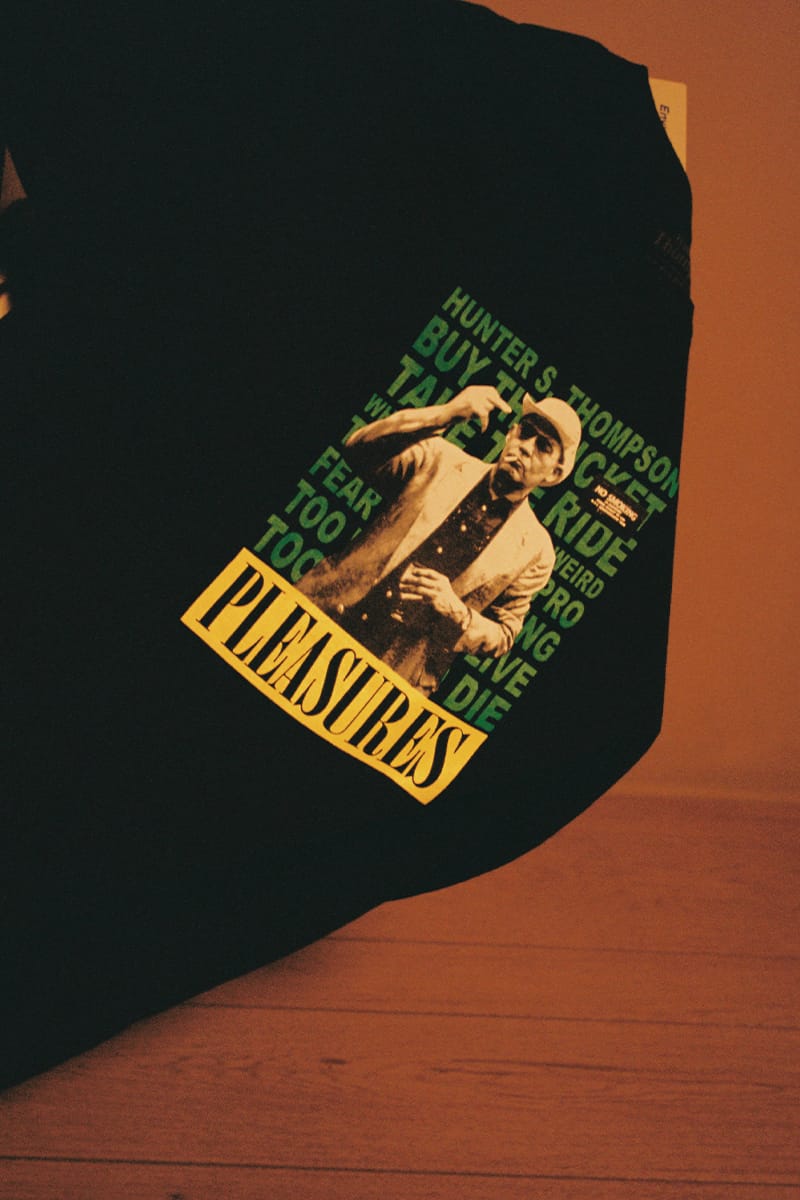 Pleasures13 of 16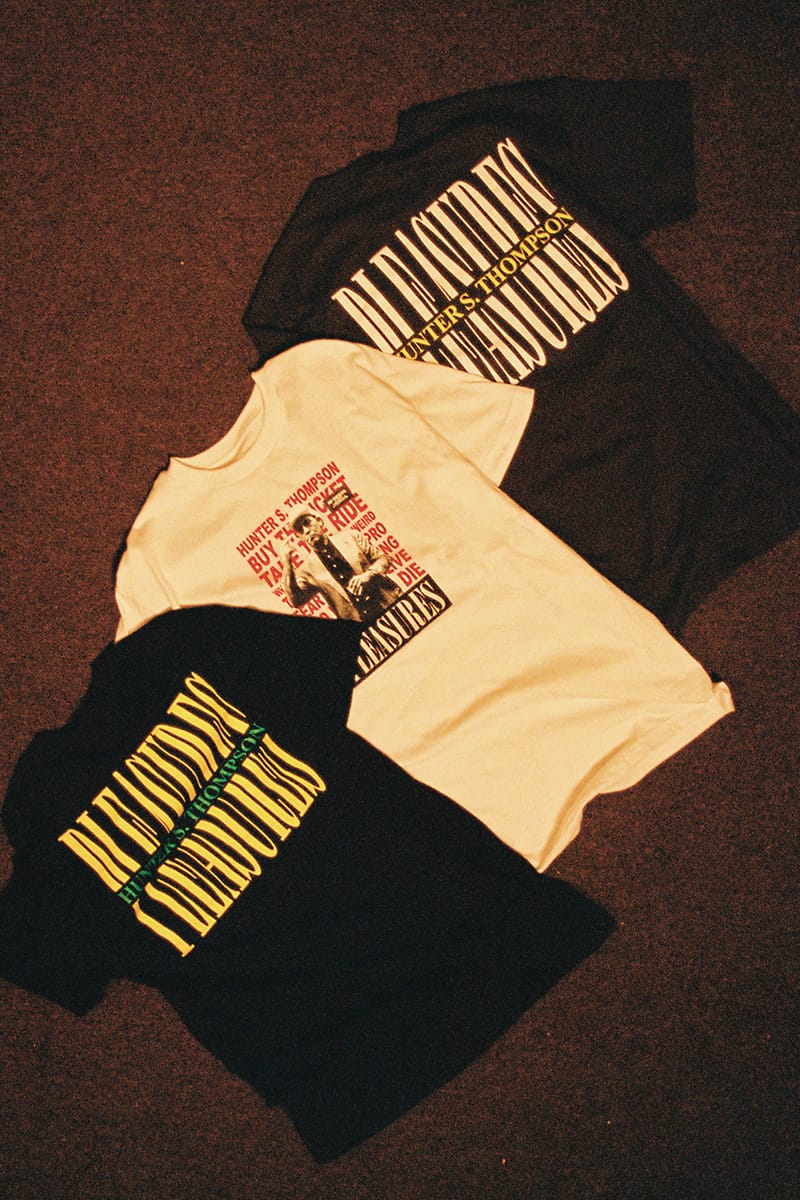 Pleasures14 of 16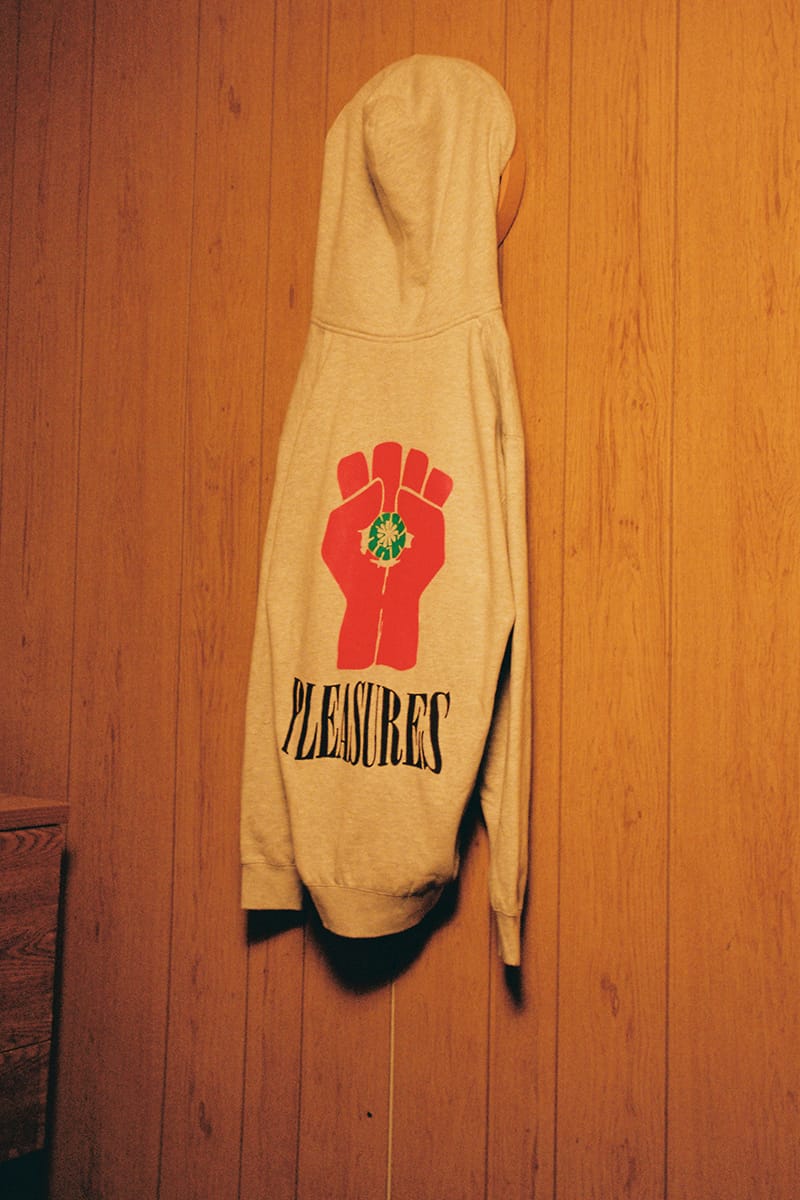 Pleasures15 of 16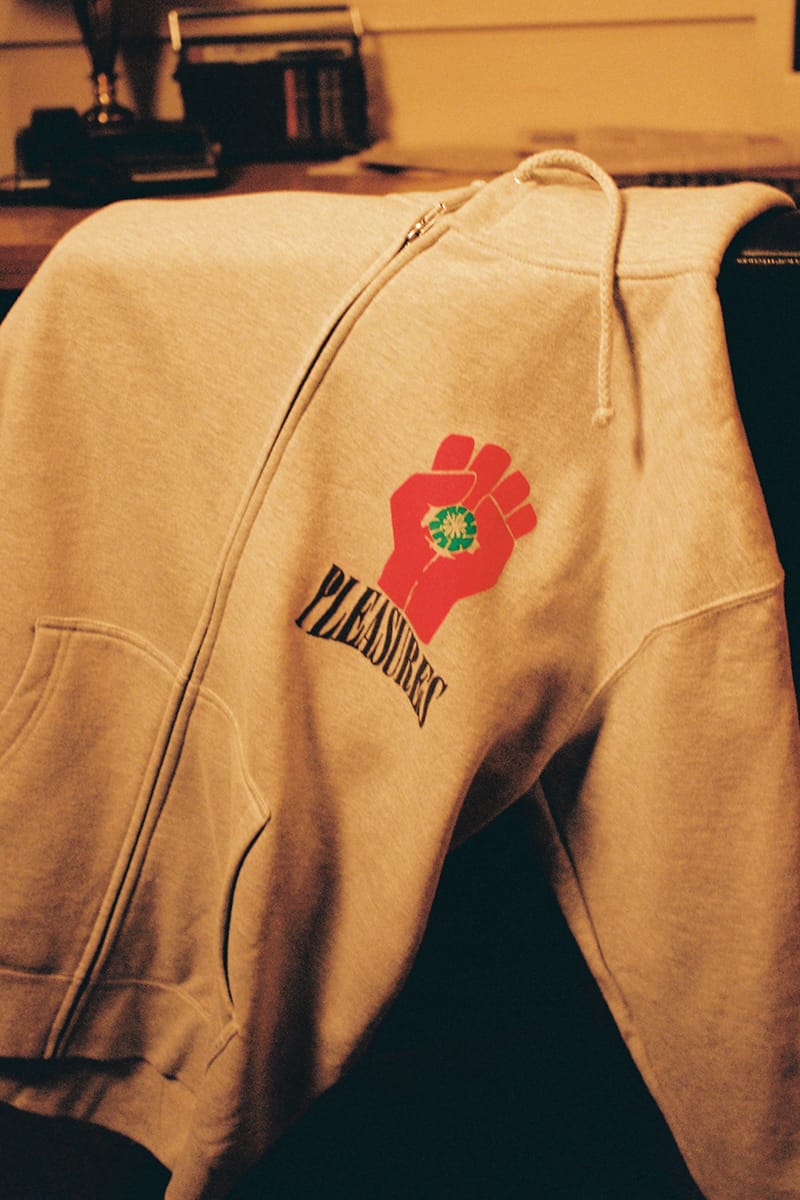 Pleasures16 of 16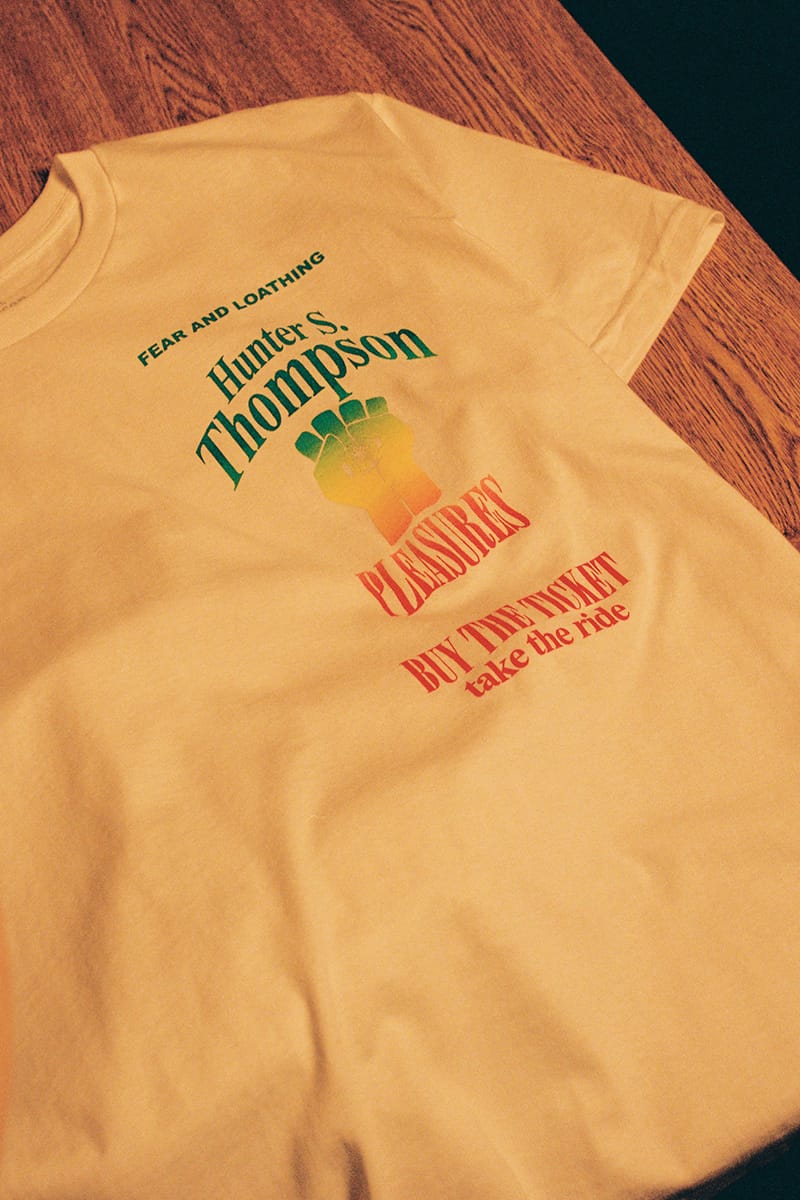 Pleasures
When: Now
Where: PLEASURES
Supreme Fall/Winter 2022 Week 14 Drop
1 of 42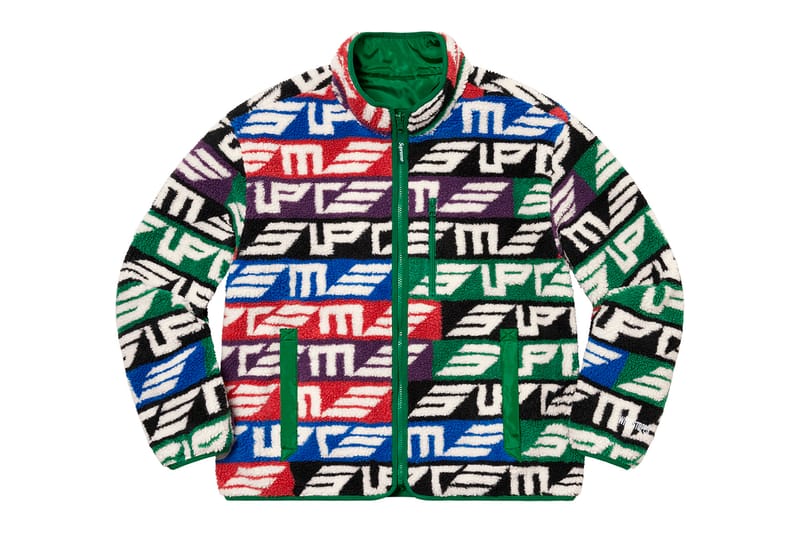 Supreme2 of 42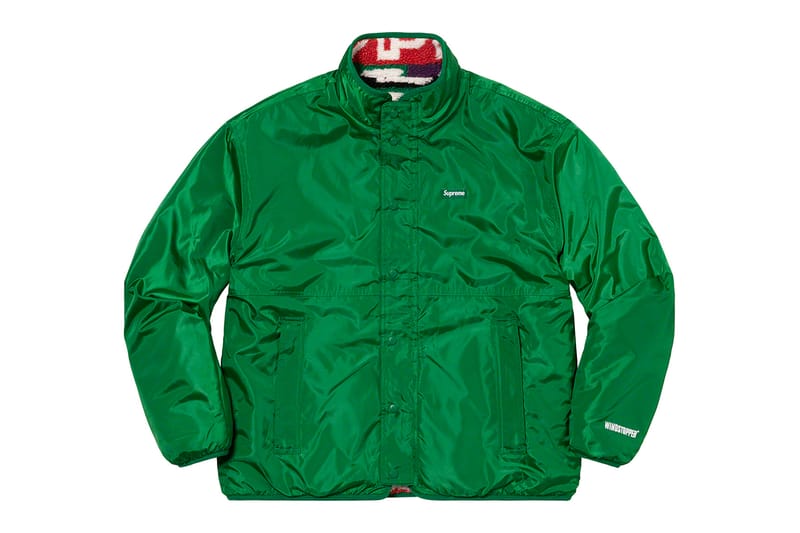 Supreme3 of 42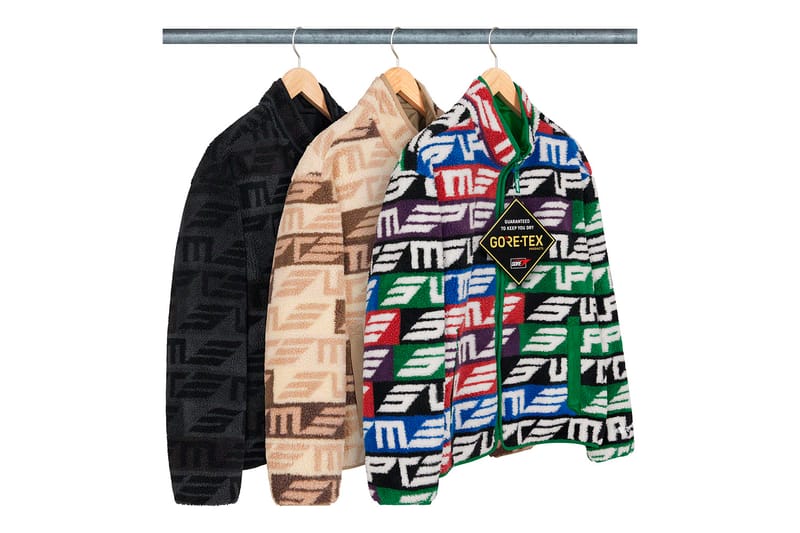 Supreme4 of 42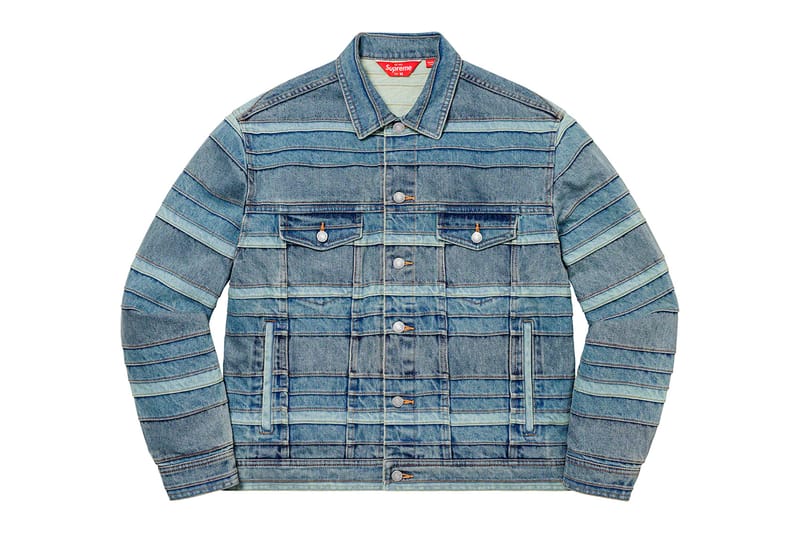 Supreme5 of 42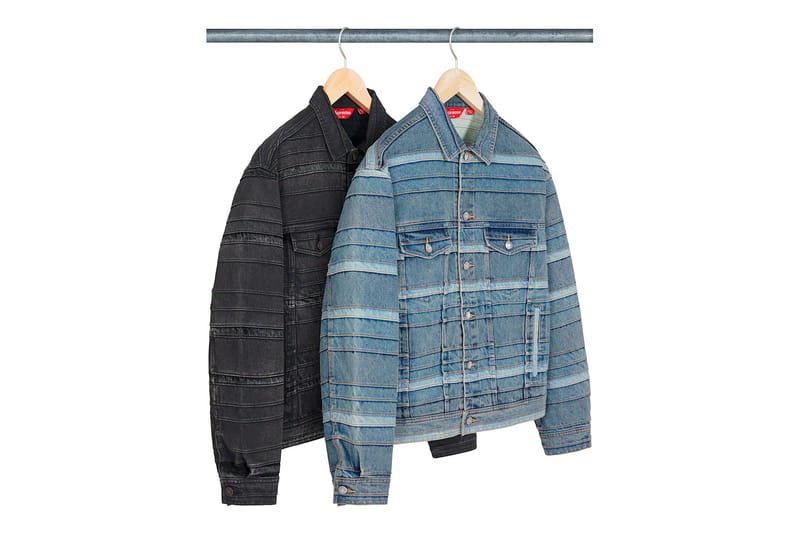 Supreme6 of 42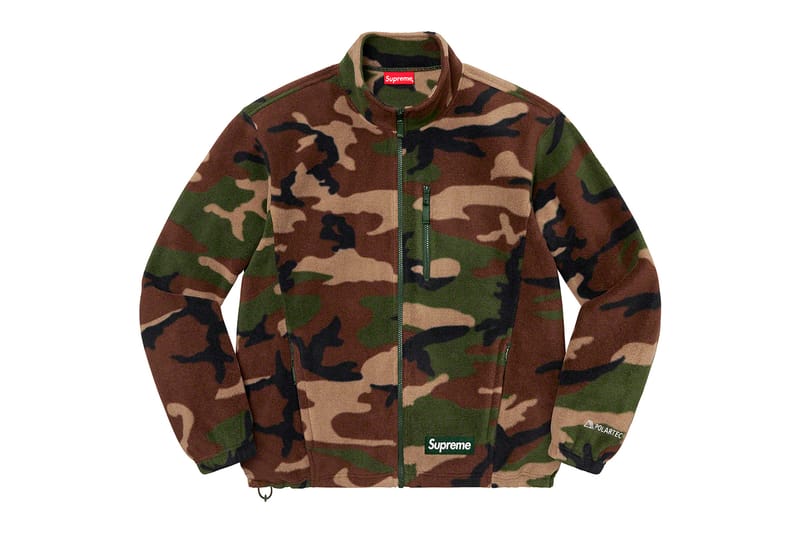 Supreme7 of 42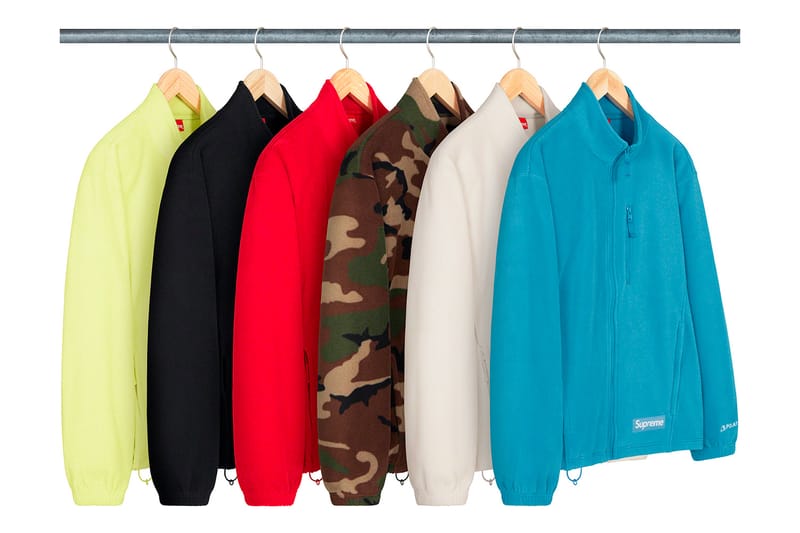 Supreme8 of 42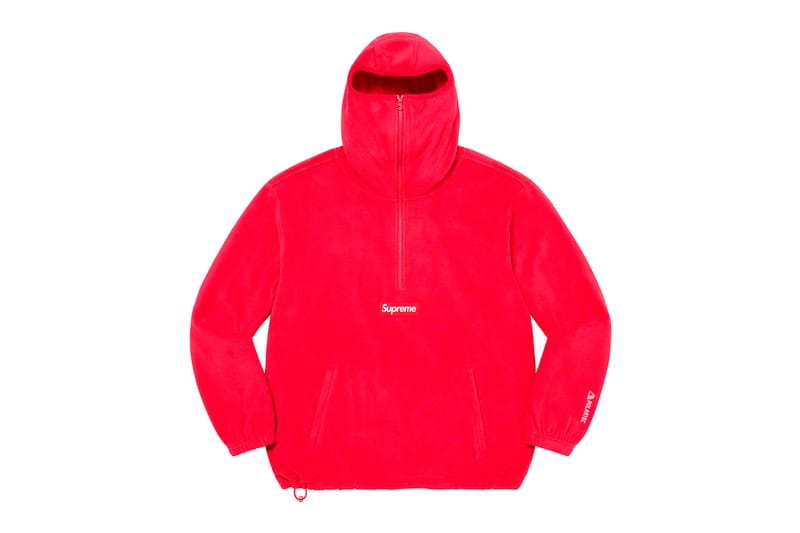 Supreme9 of 42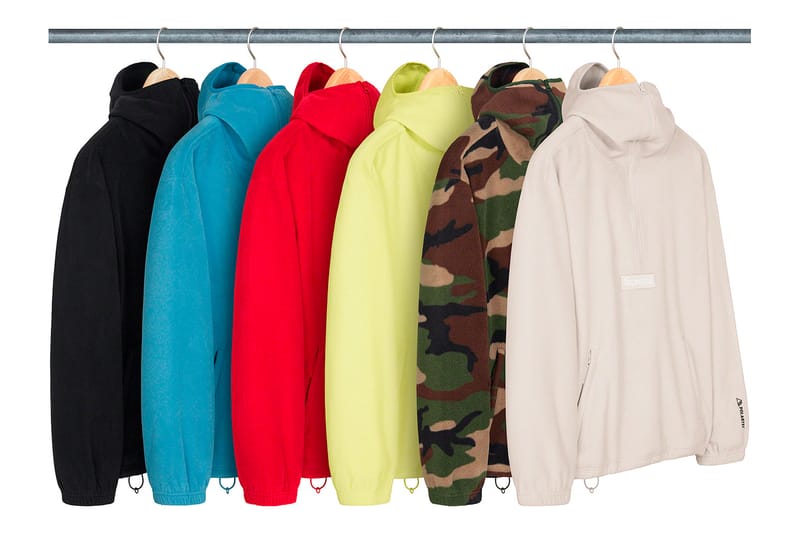 Supreme10 of 42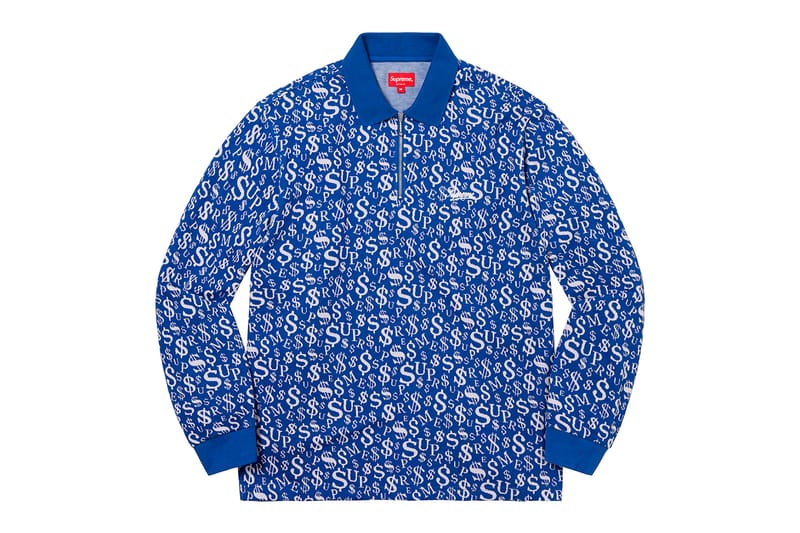 Supreme11 of 42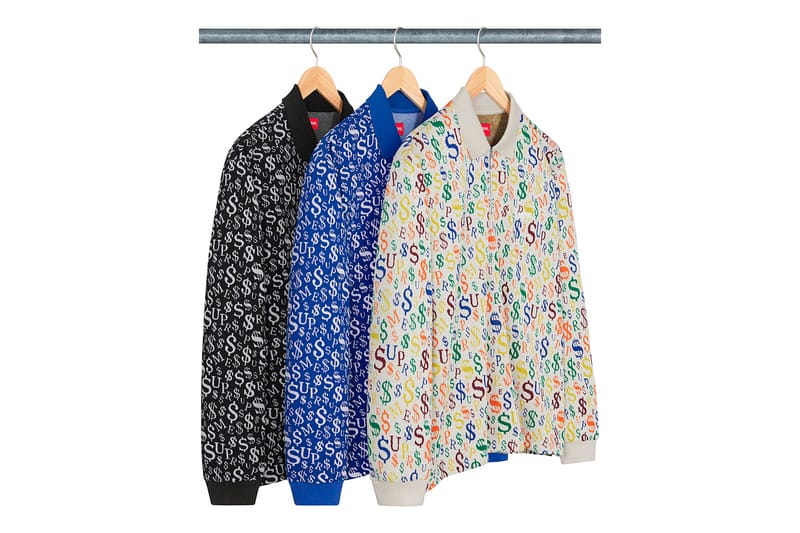 Supreme12 of 42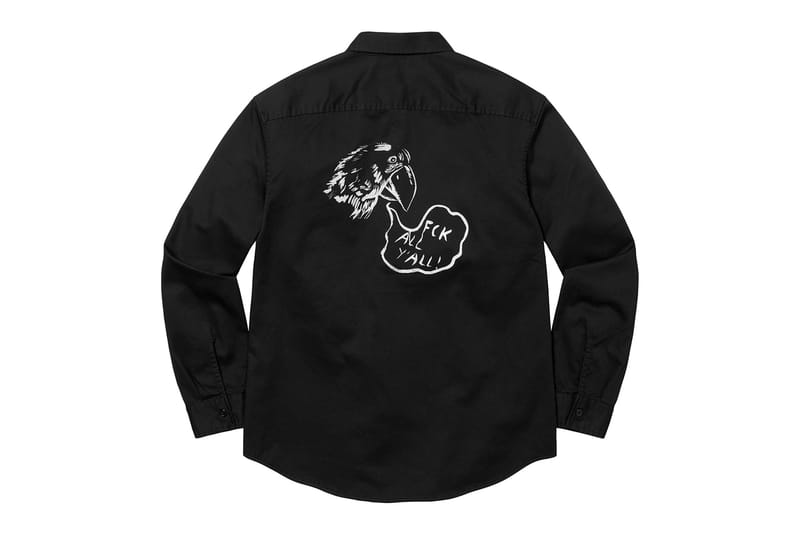 Supreme13 of 42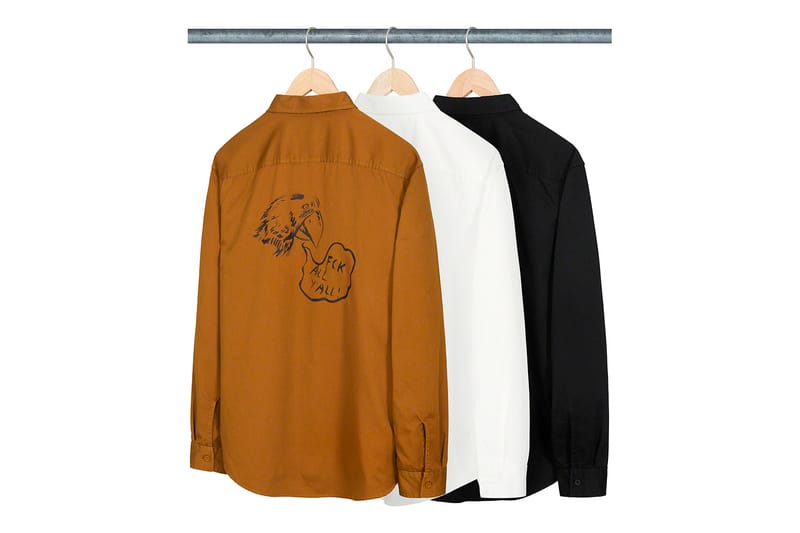 Supreme14 of 42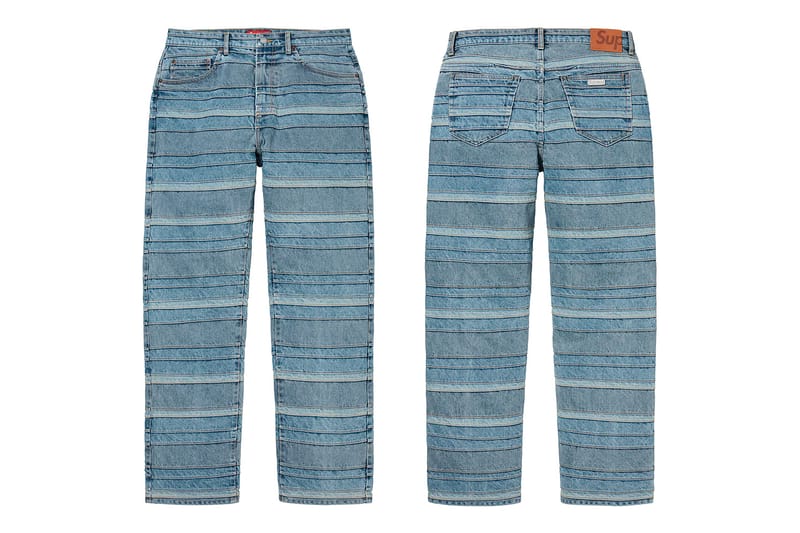 Supreme15 of 42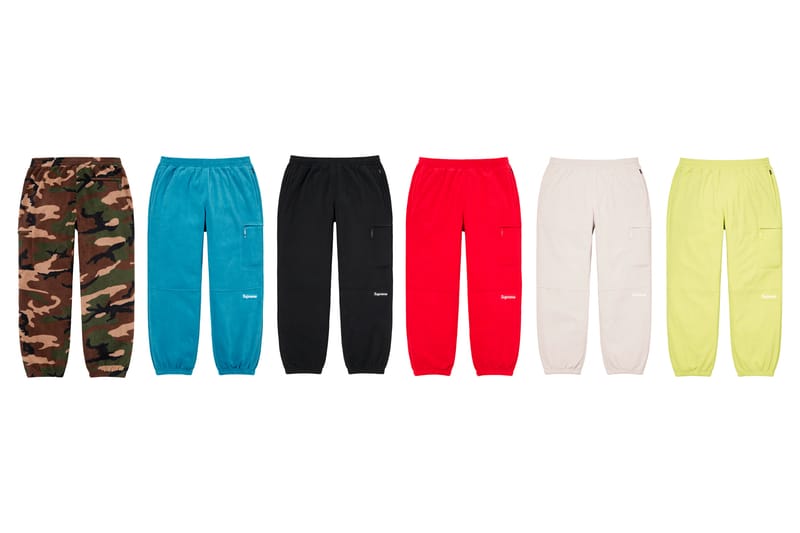 Supreme16 of 42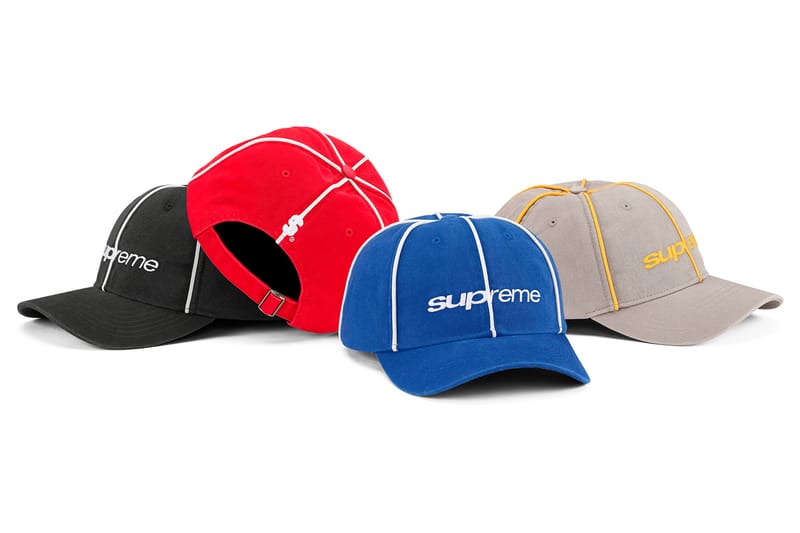 Supreme17 of 42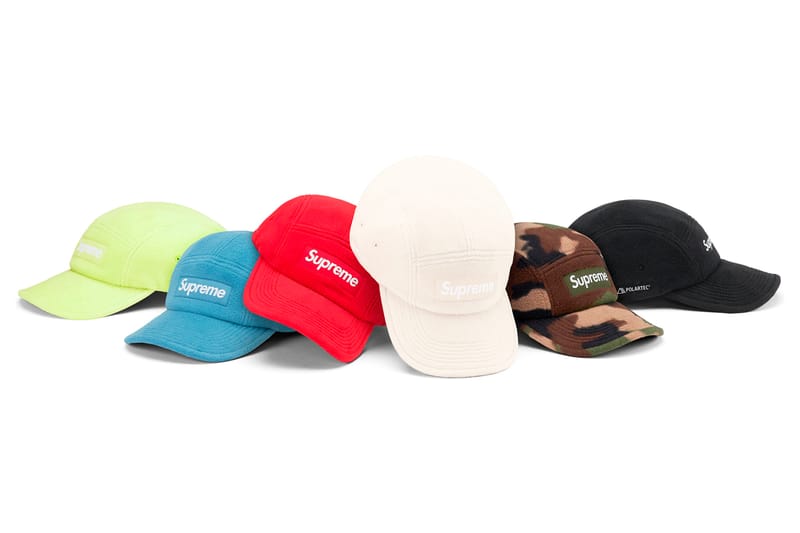 Supreme18 of 42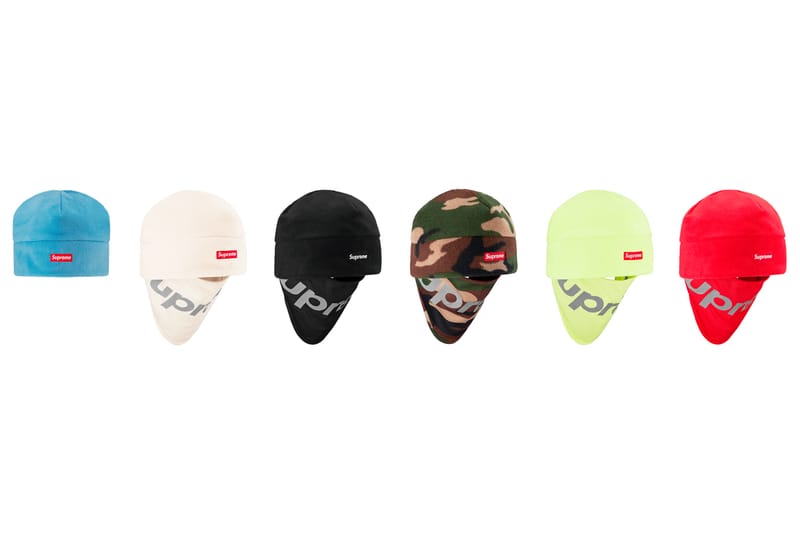 Supreme19 of 42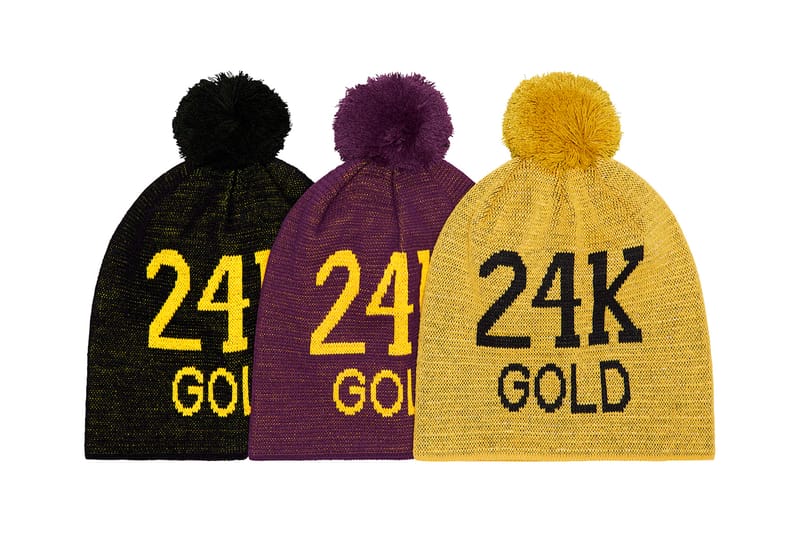 Supreme20 of 42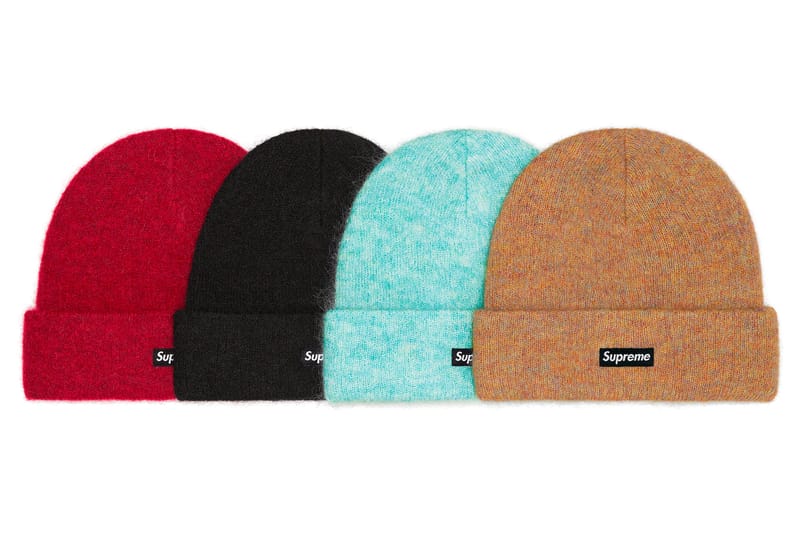 Supreme21 of 42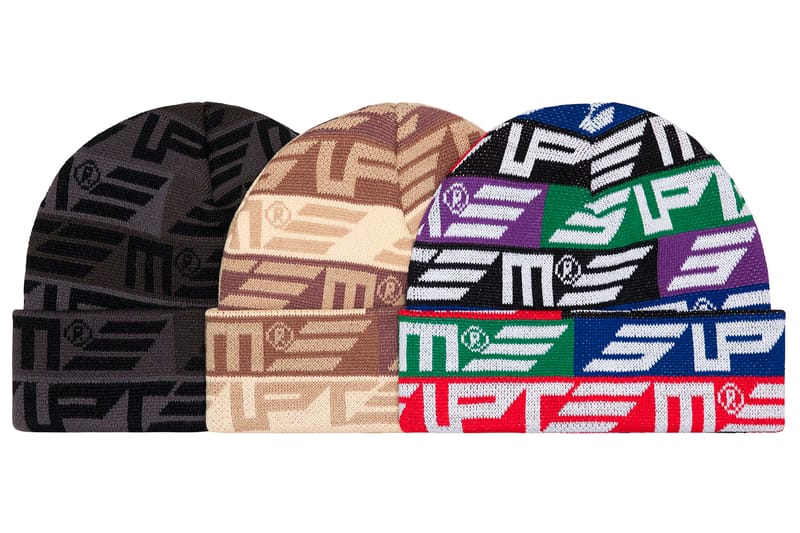 Supreme22 of 42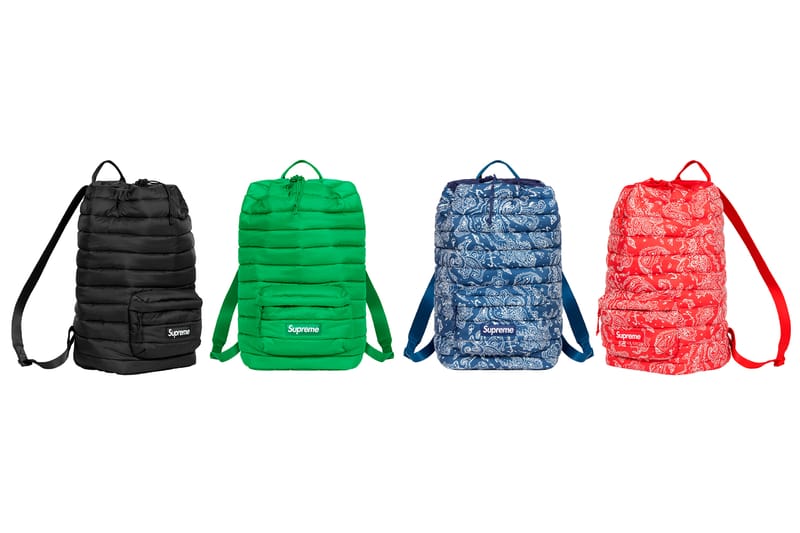 Supreme23 of 42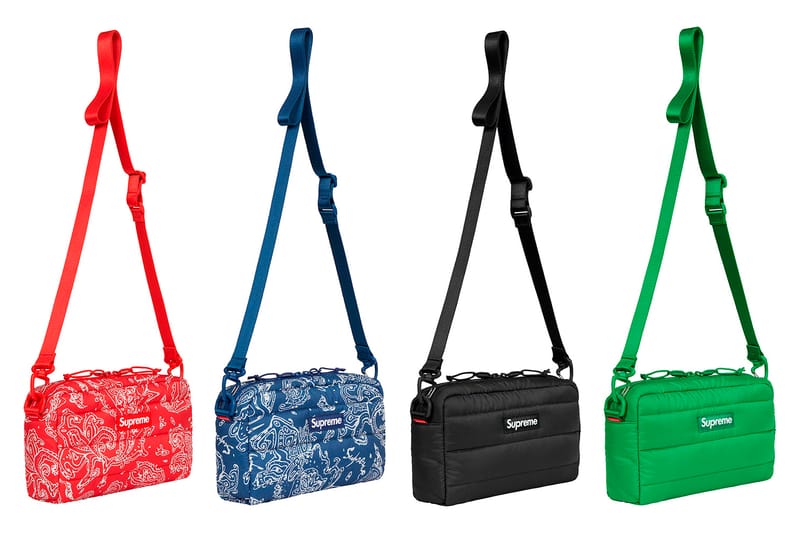 Supreme24 of 42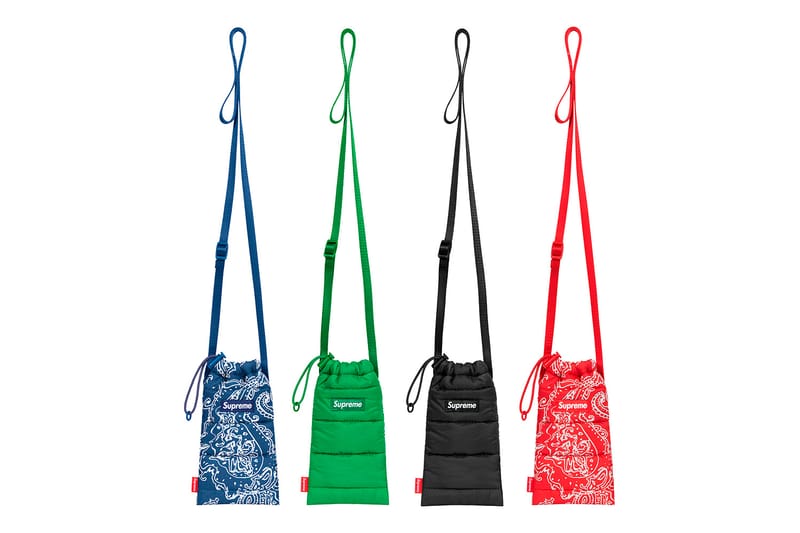 Supreme25 of 42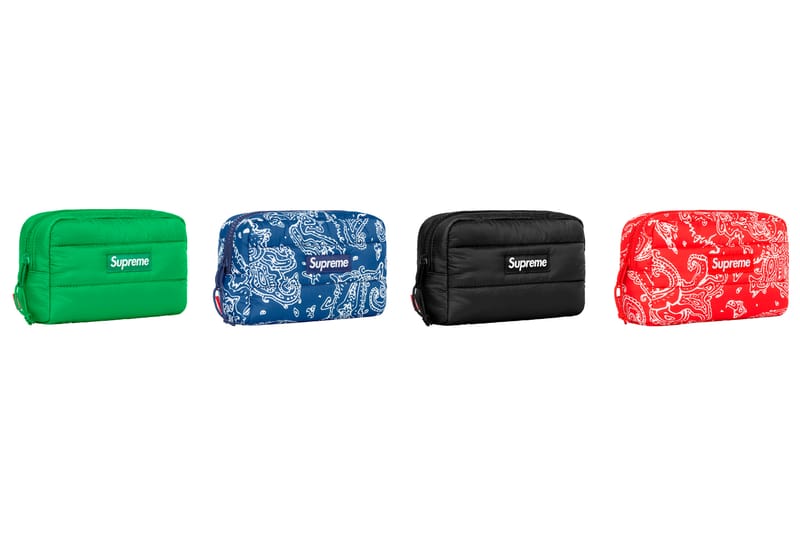 Supreme26 of 42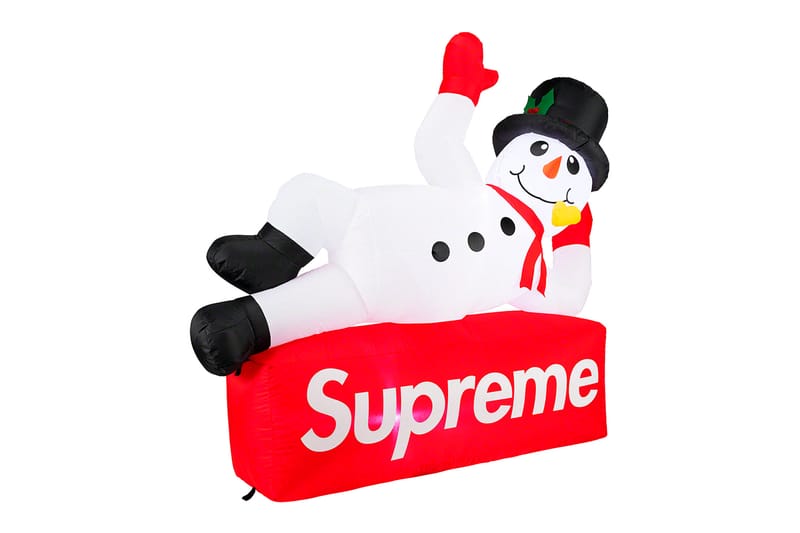 Supreme27 of 42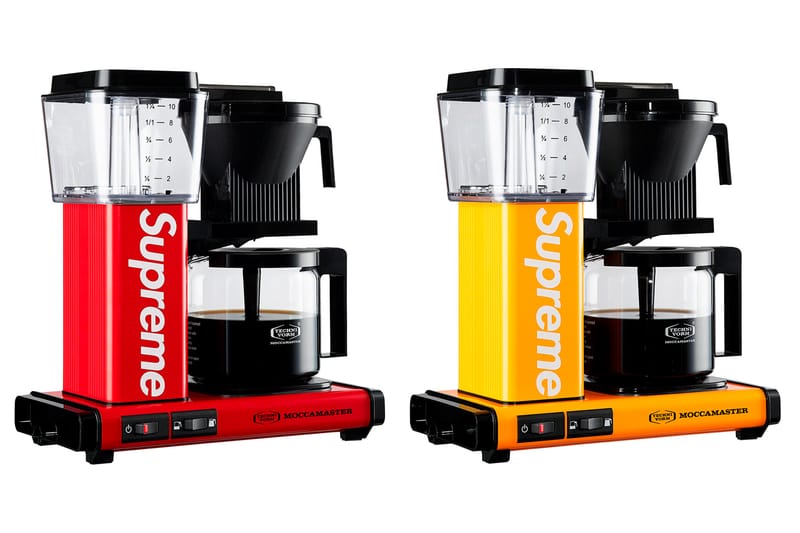 Supreme28 of 42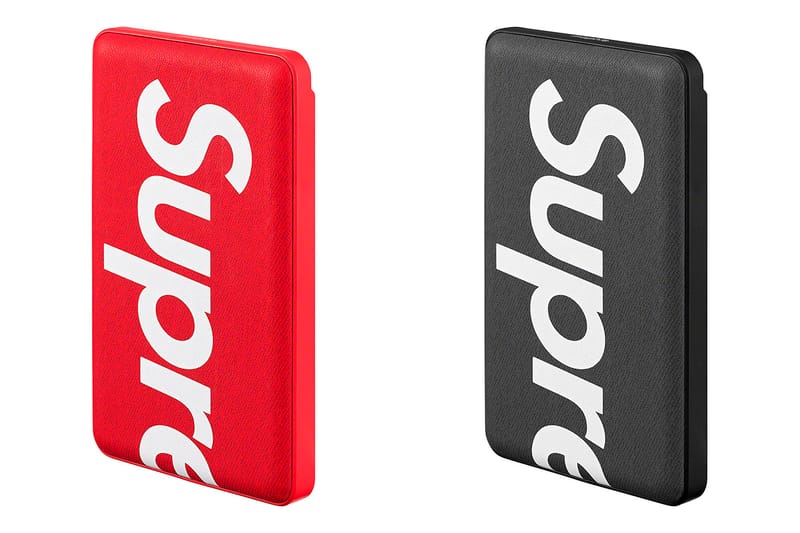 Supreme29 of 42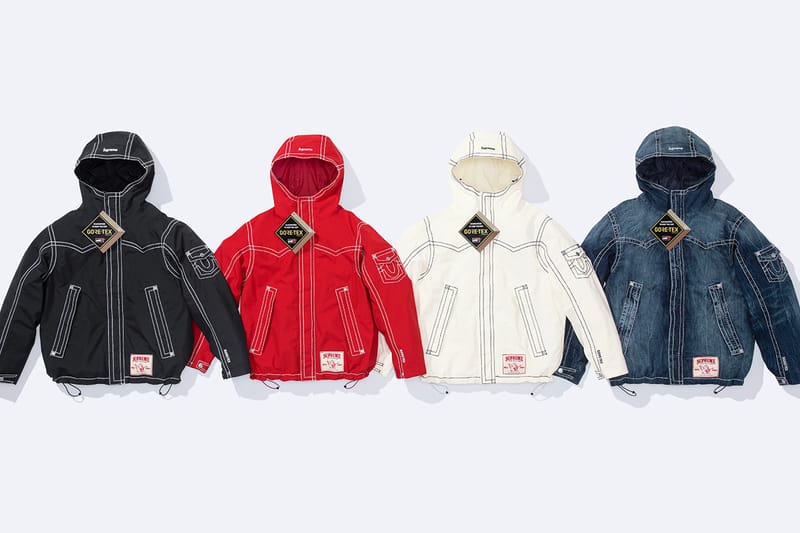 Supreme30 of 42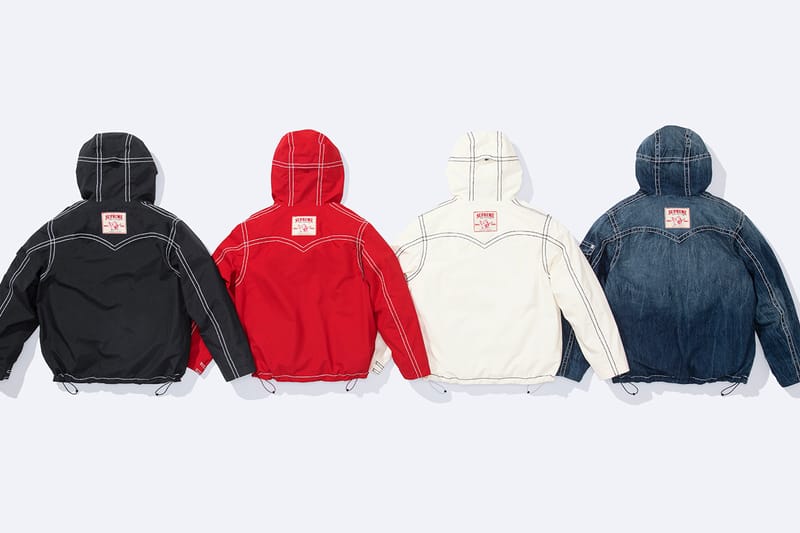 Supreme31 of 42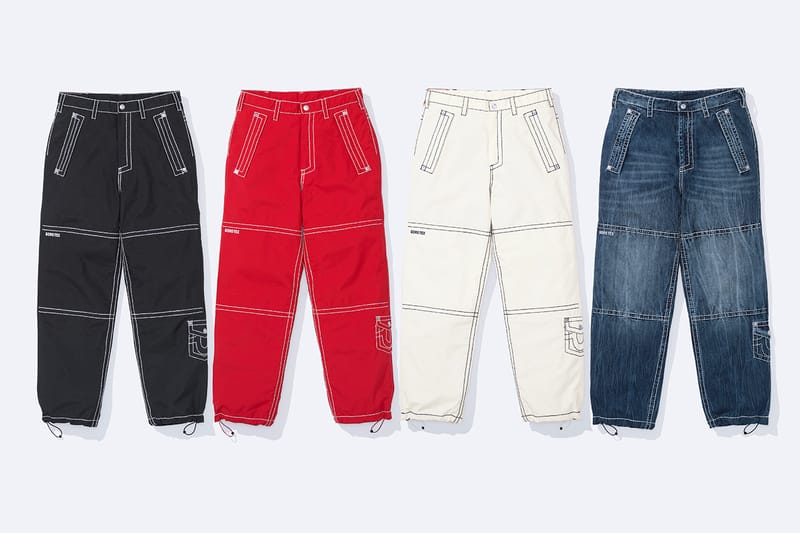 Supreme32 of 42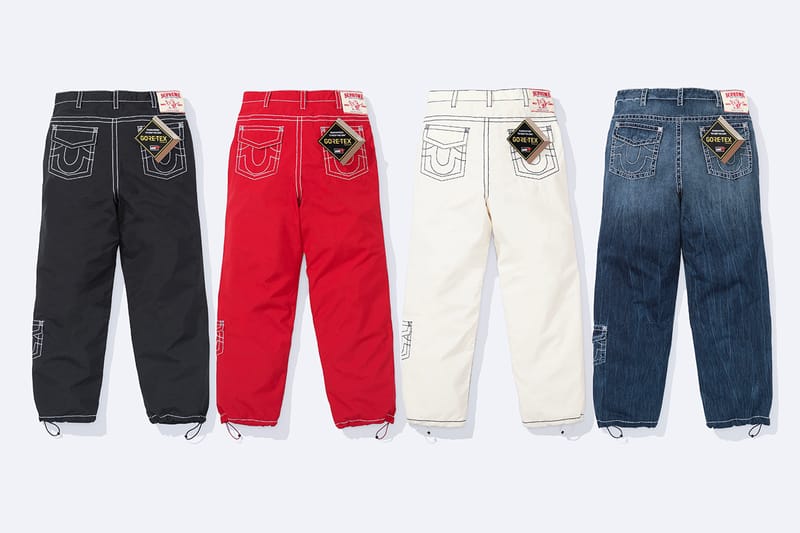 Supreme33 of 42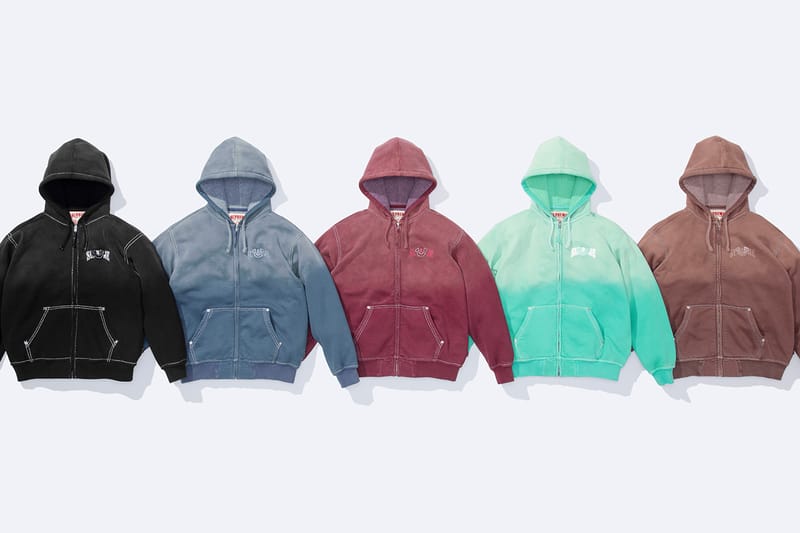 Supreme34 of 42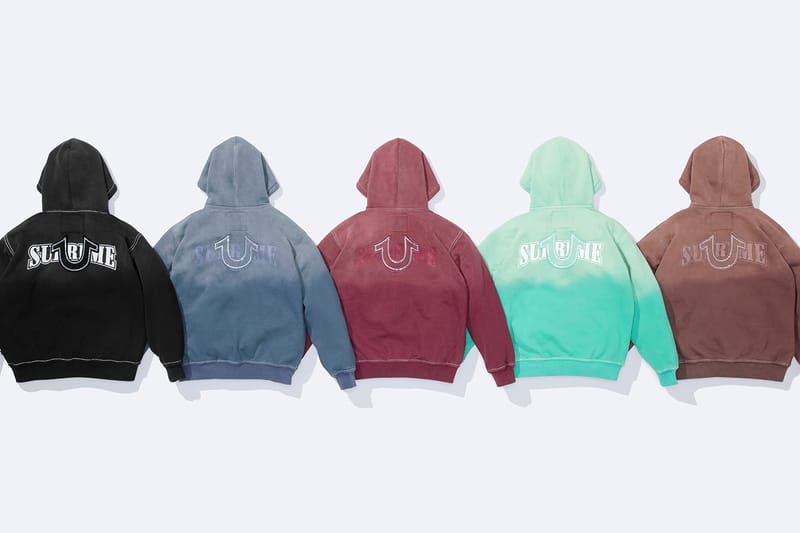 Supreme35 of 42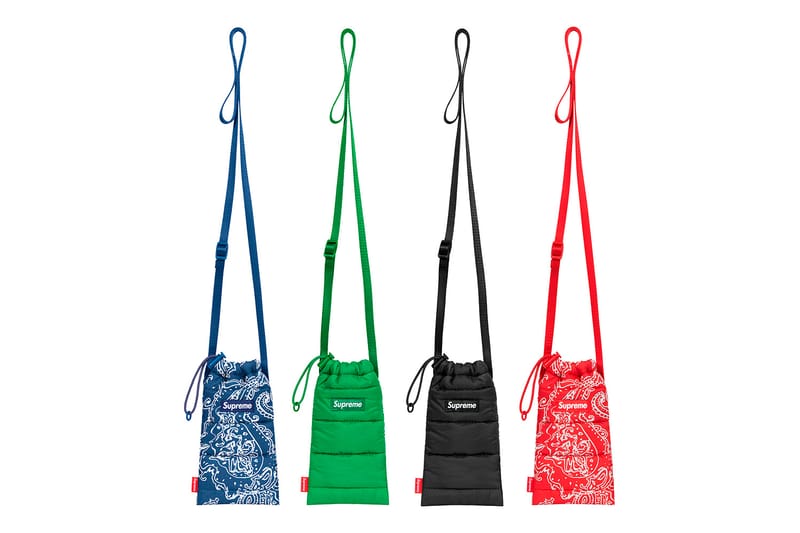 Supreme36 of 42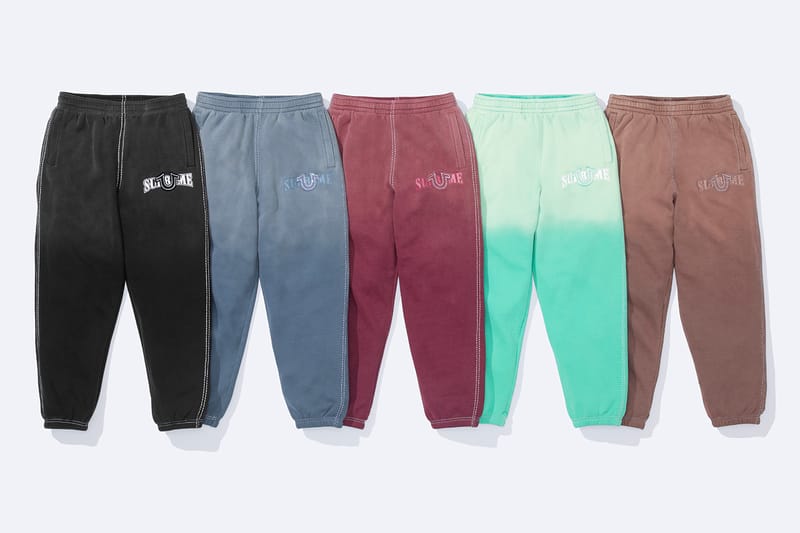 Supreme37 of 42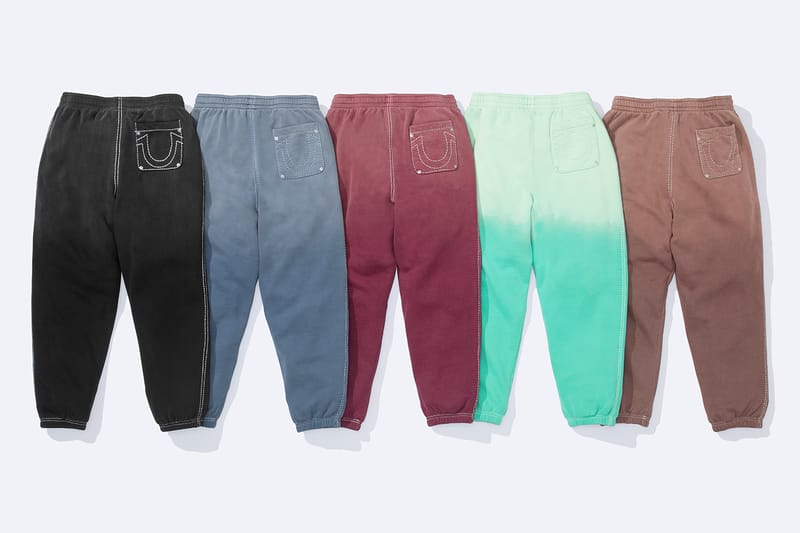 Supreme38 of 42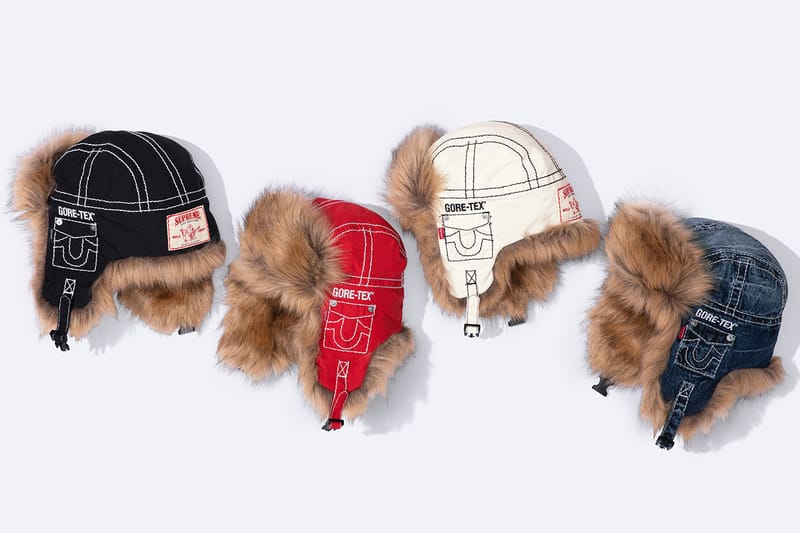 Supreme39 of 42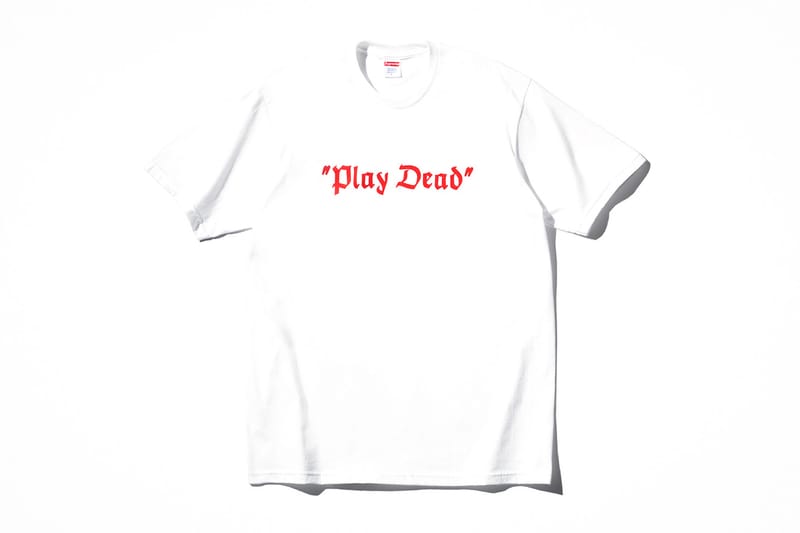 Supreme40 of 42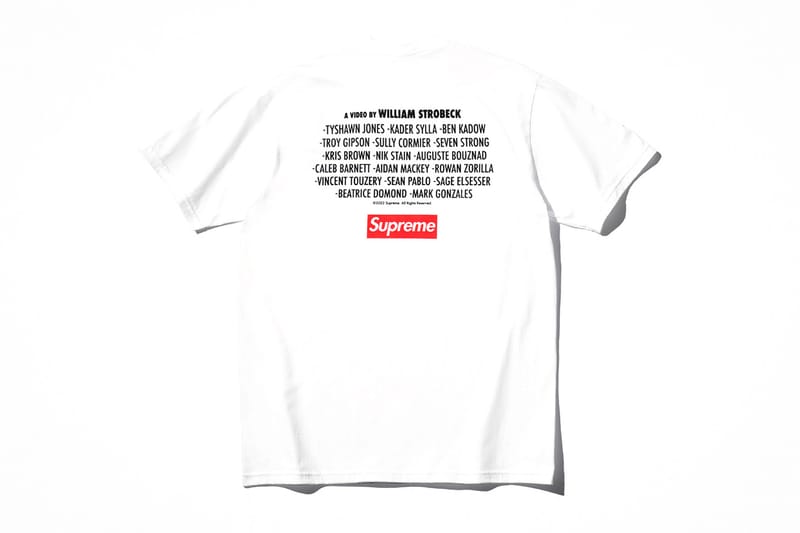 Supreme41 of 42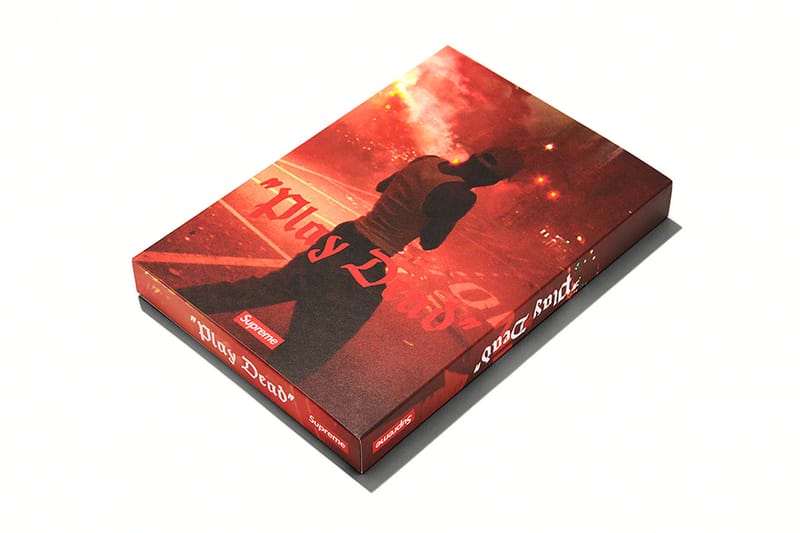 Supreme42 of 42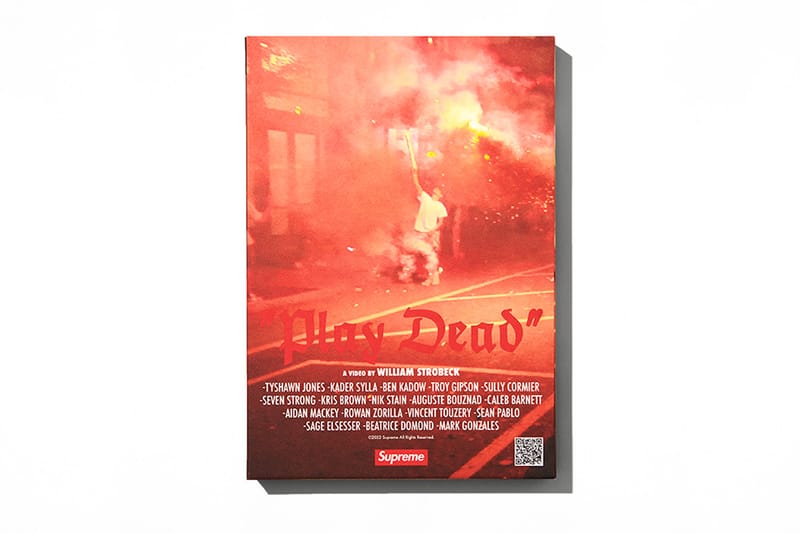 Supreme
When: December 1, 11 a.m. EDT & Japan Release December 3, 11 a.m. JST
Where: Supreme
Palace Skateboards Holiday 2022 Week 2 Drop
1 of 44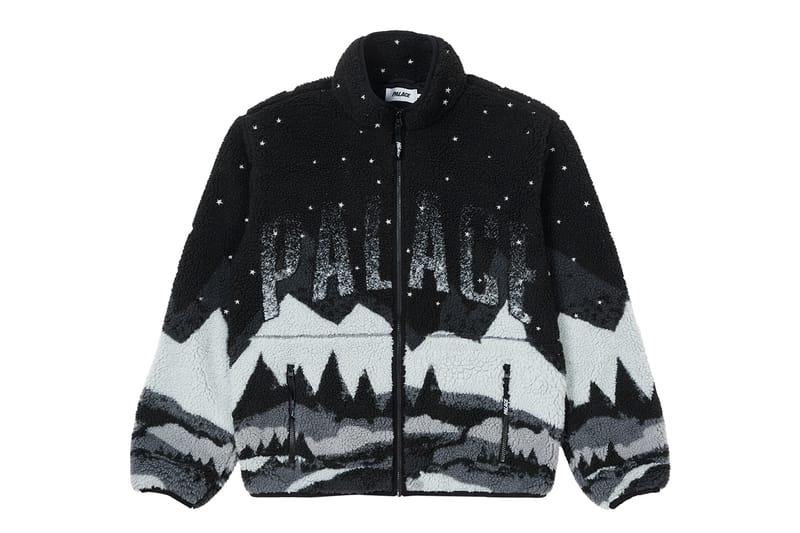 Palace2 of 44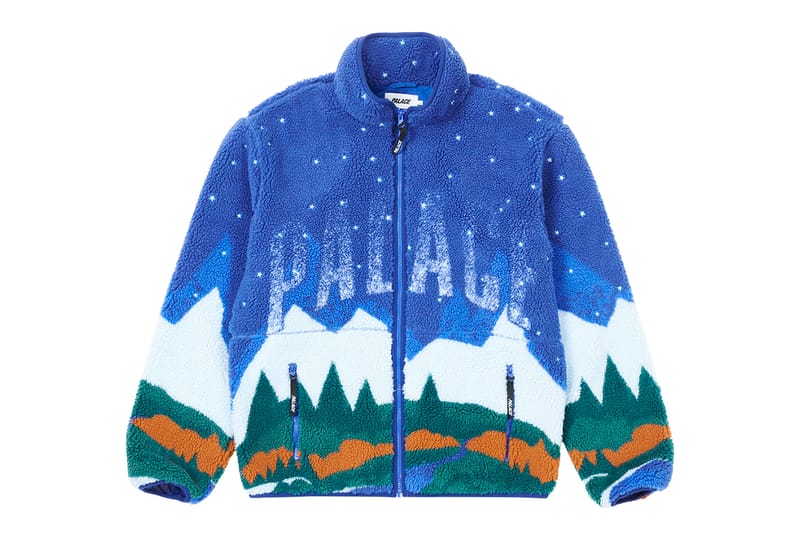 Palace3 of 44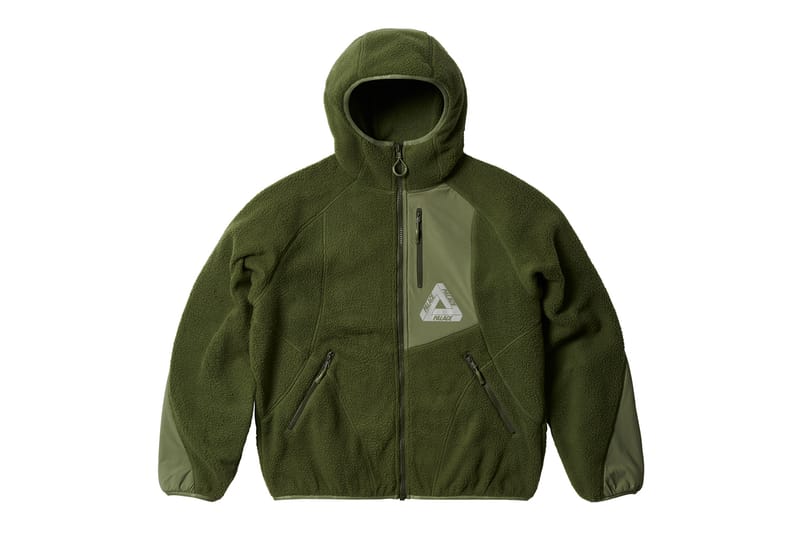 Palace4 of 44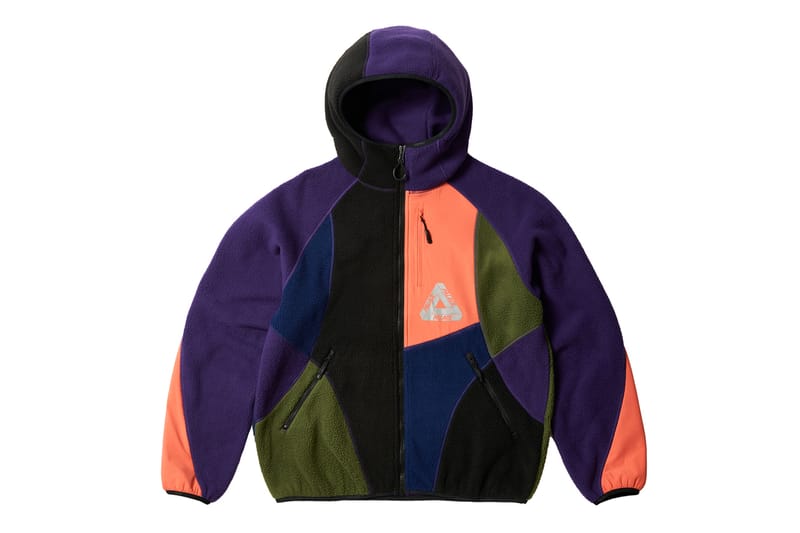 Palace5 of 44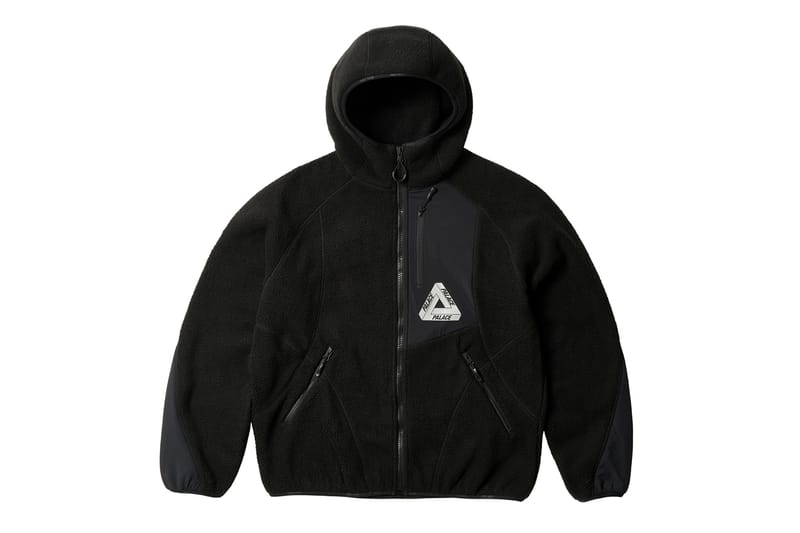 Palace6 of 44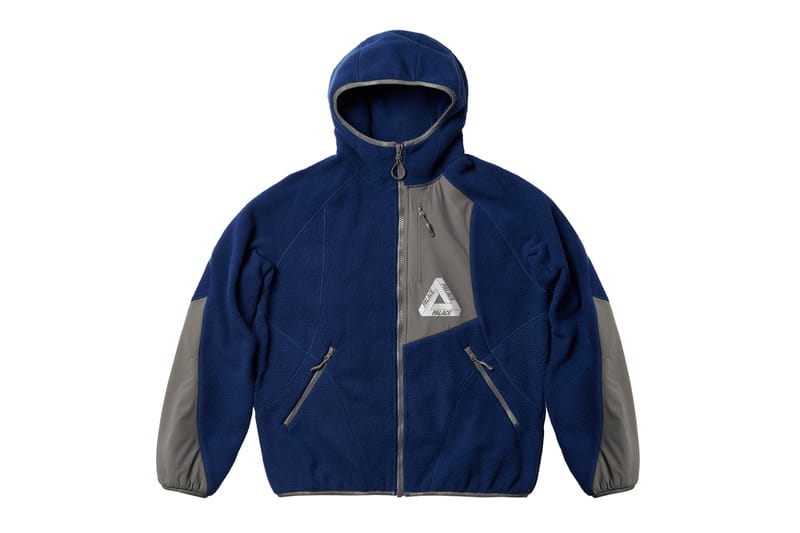 Palace7 of 44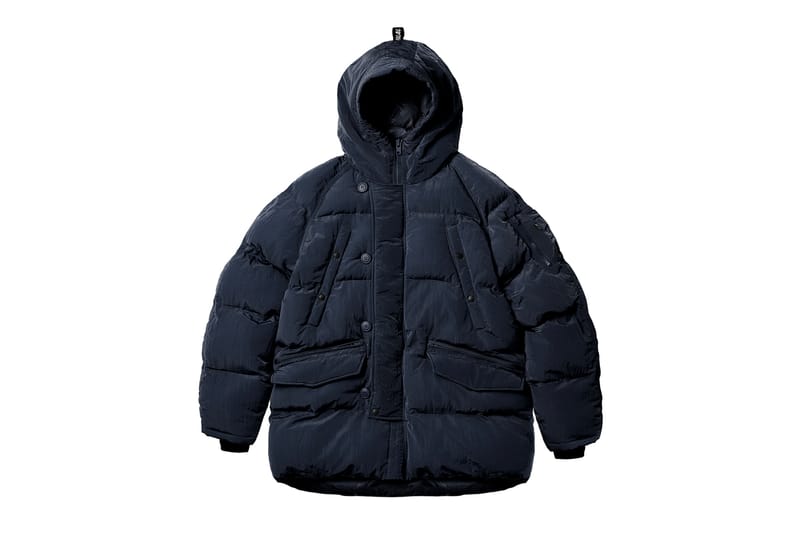 Palace8 of 44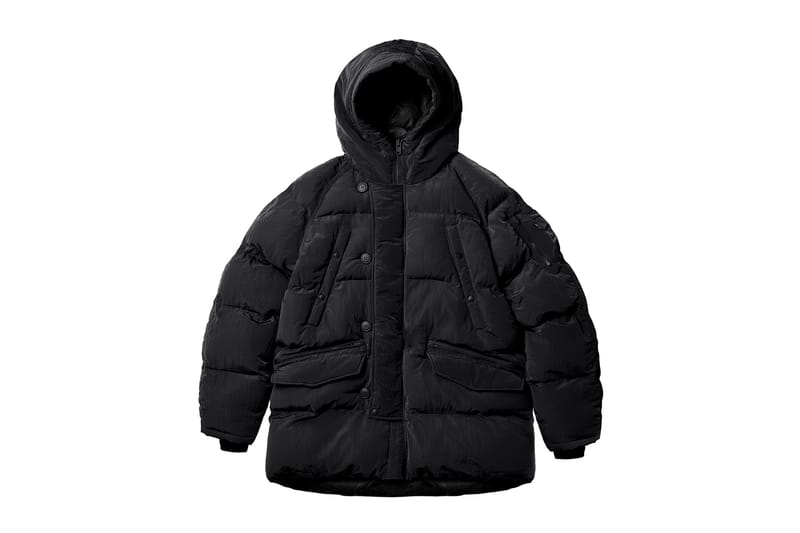 Palace9 of 44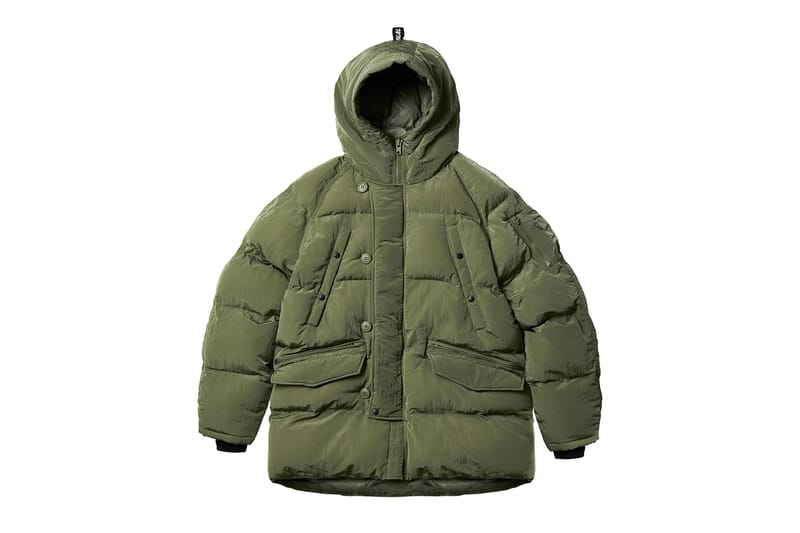 Palace10 of 44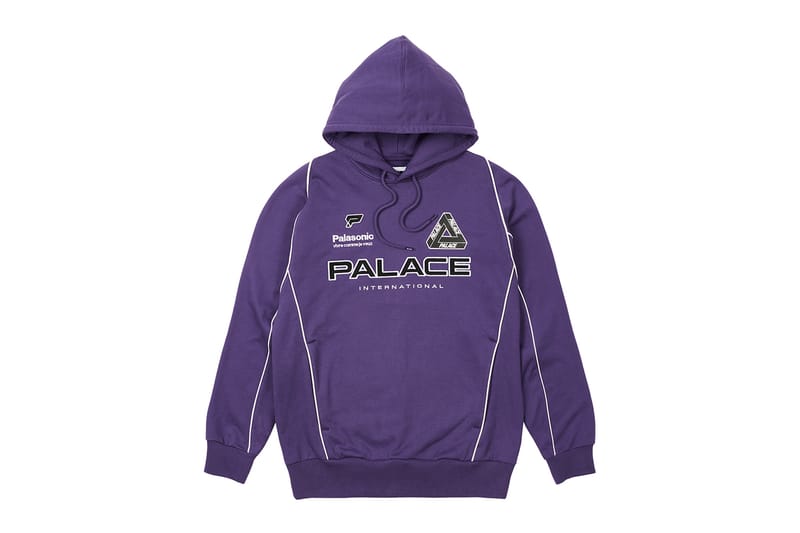 Palace11 of 44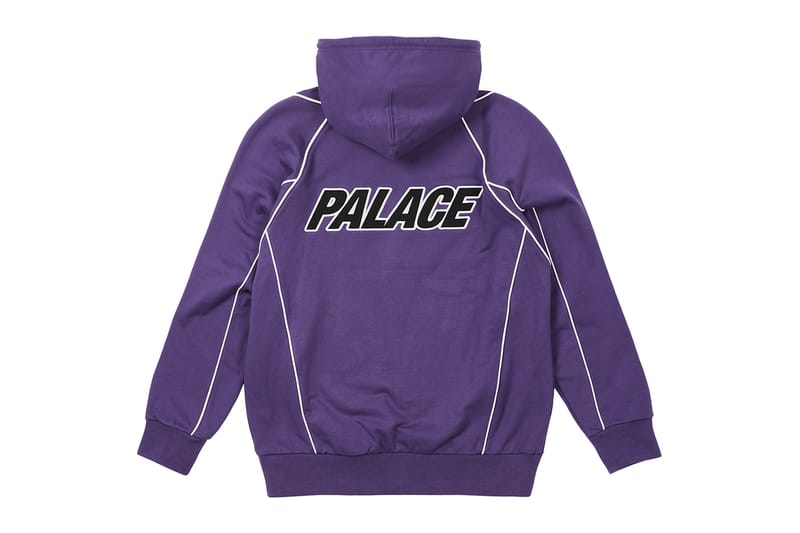 Palace12 of 44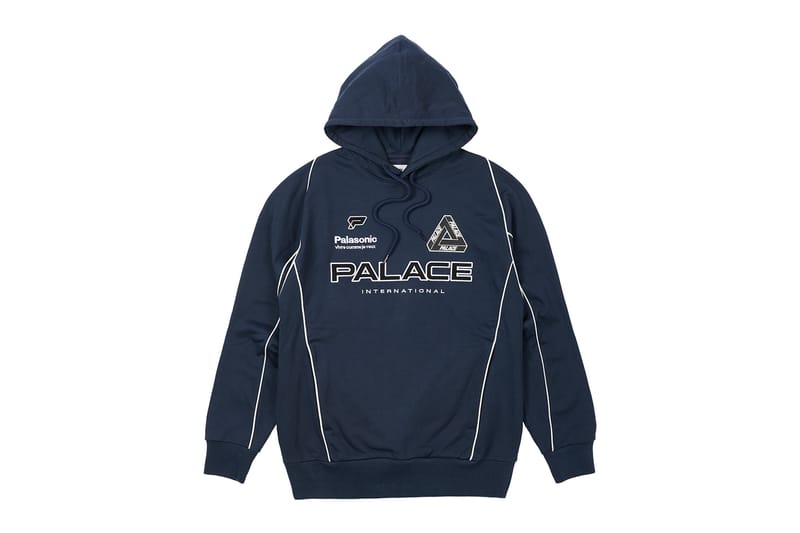 Palace13 of 44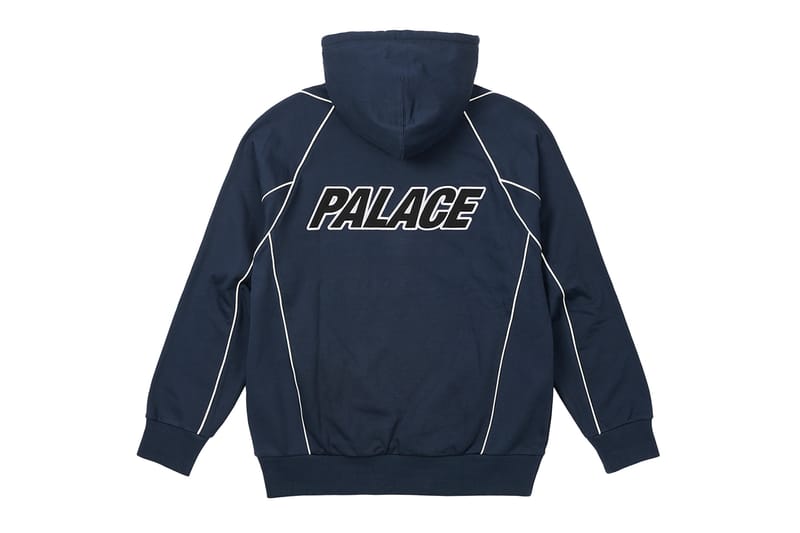 Palace14 of 44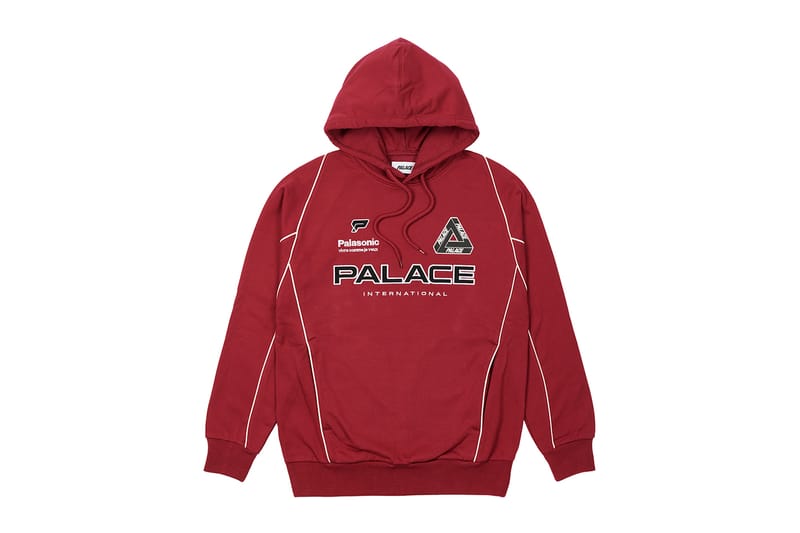 Palace15 of 44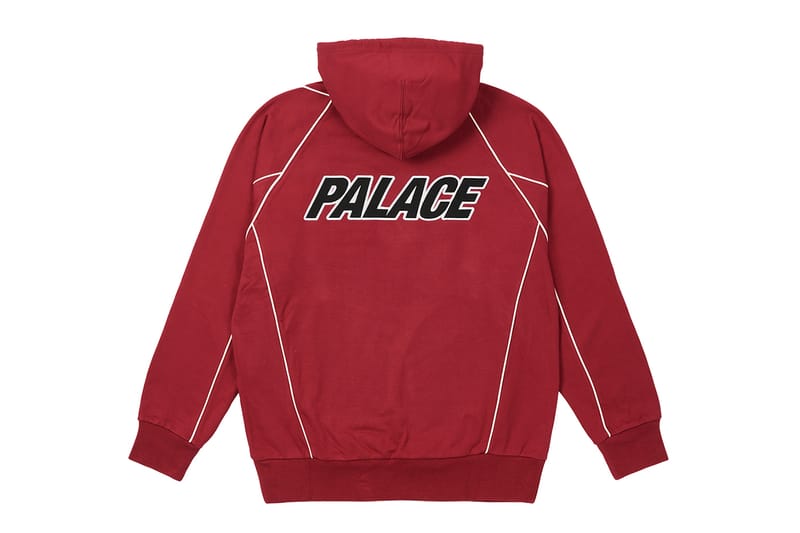 Palace16 of 44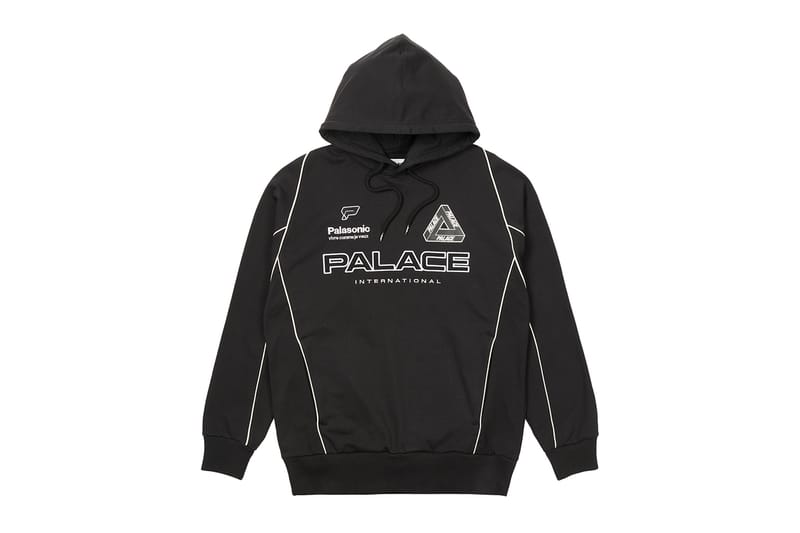 Palace17 of 44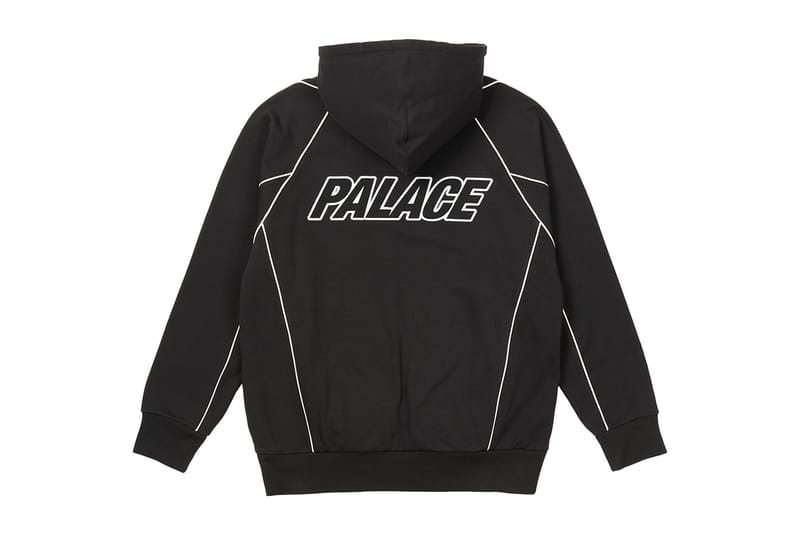 Palace18 of 44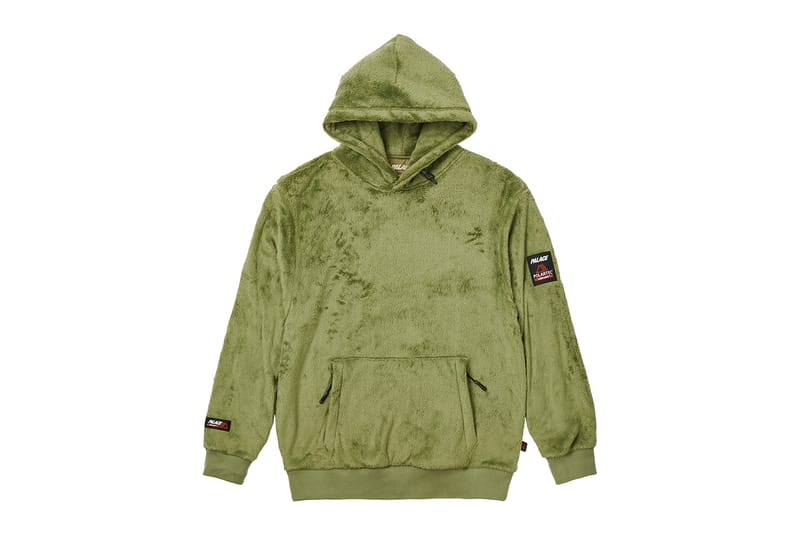 Palace19 of 44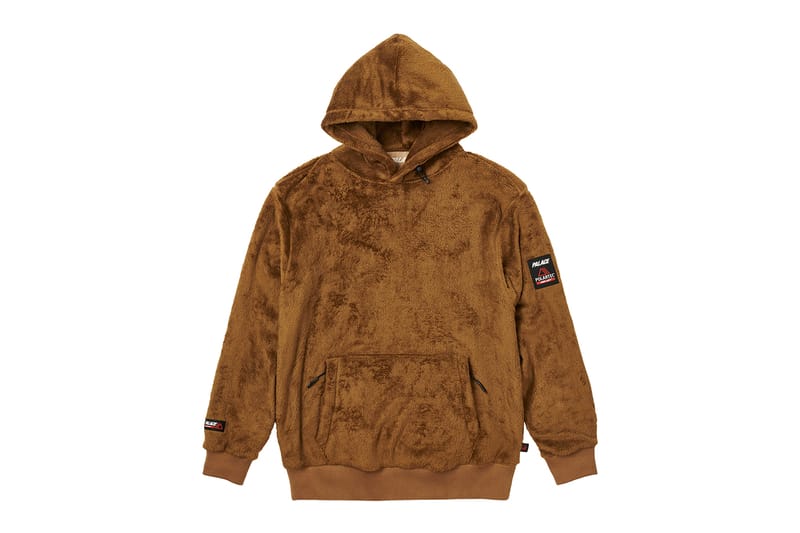 Palace20 of 44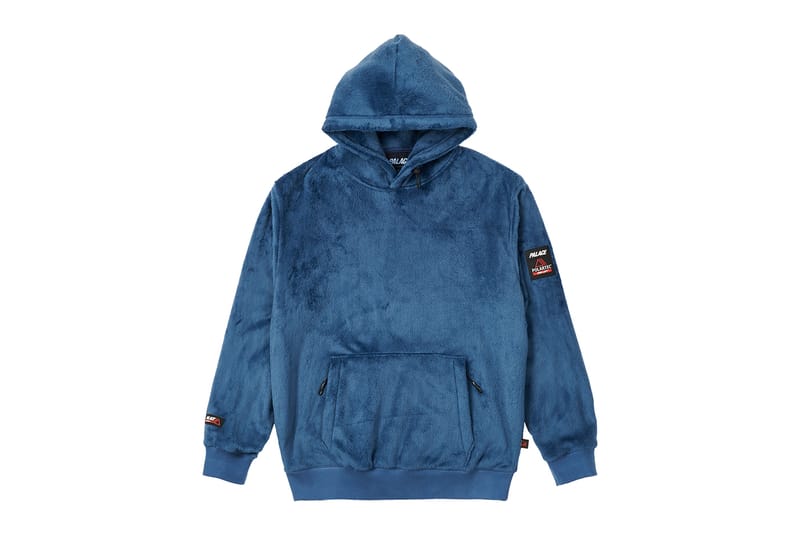 Palace21 of 44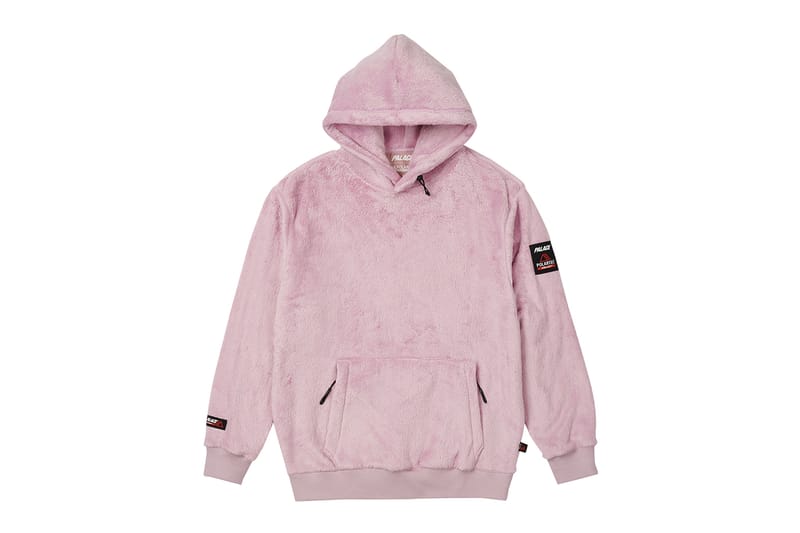 Palace22 of 44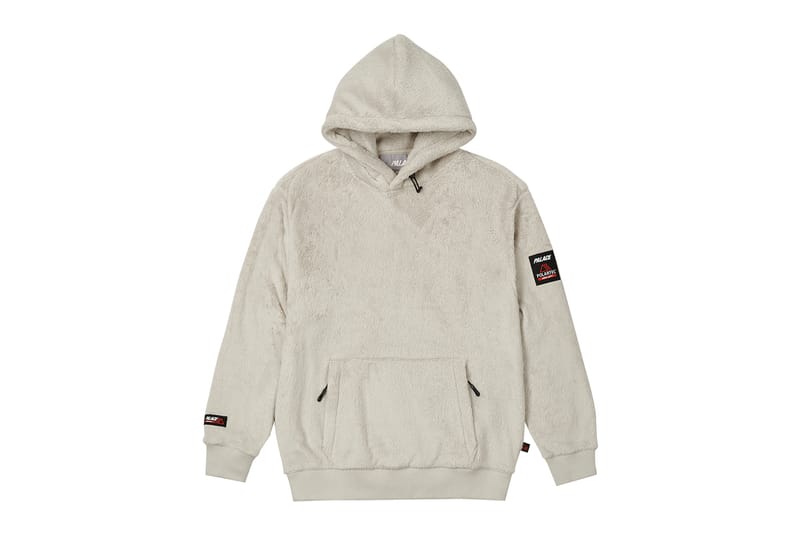 Palace23 of 44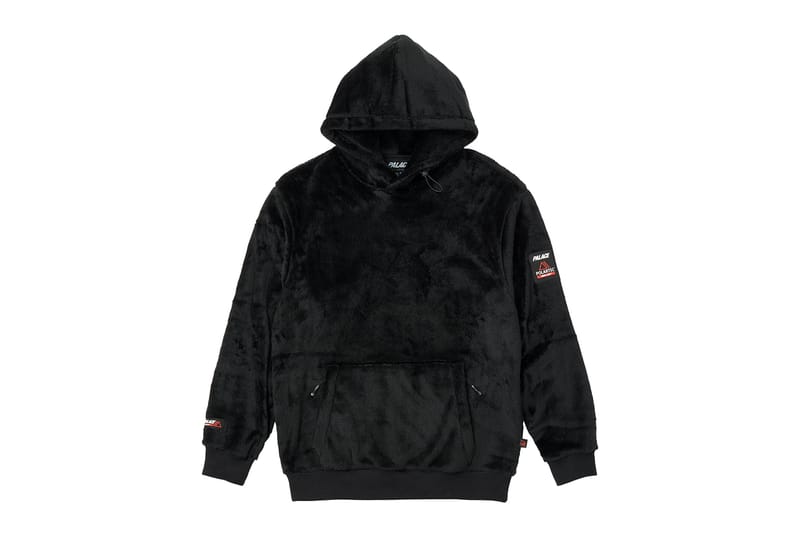 Palace24 of 44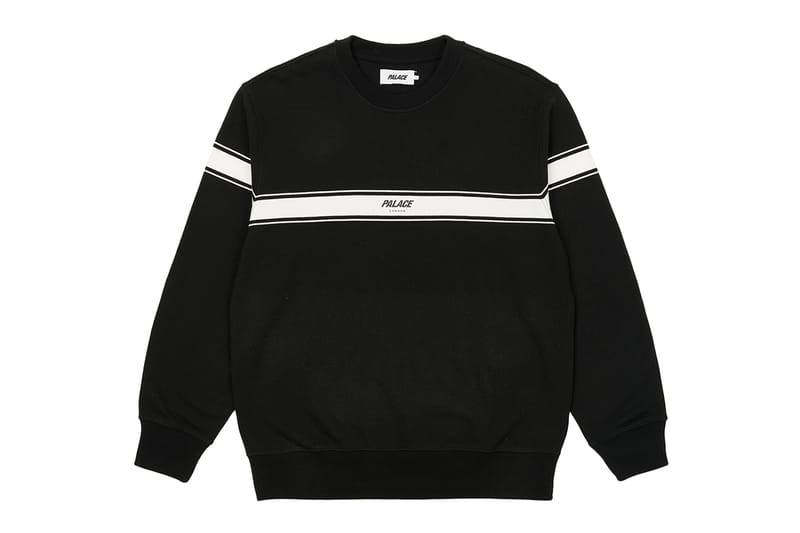 Palace25 of 44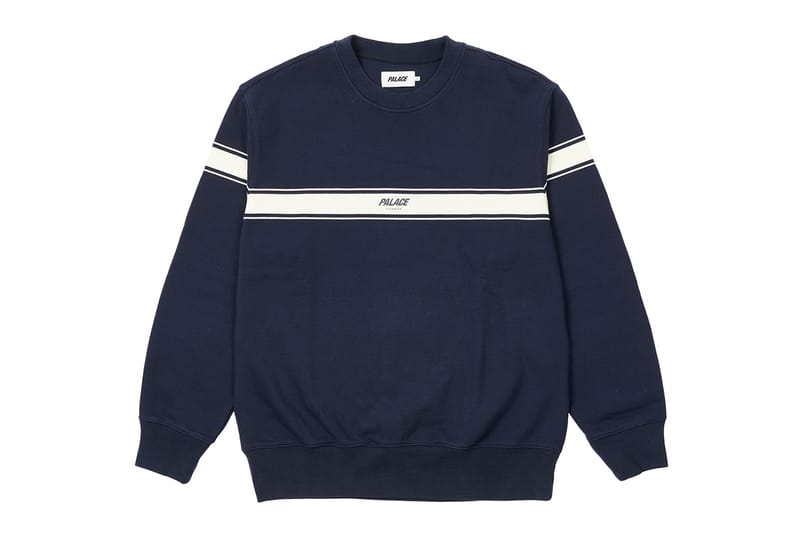 Palace26 of 44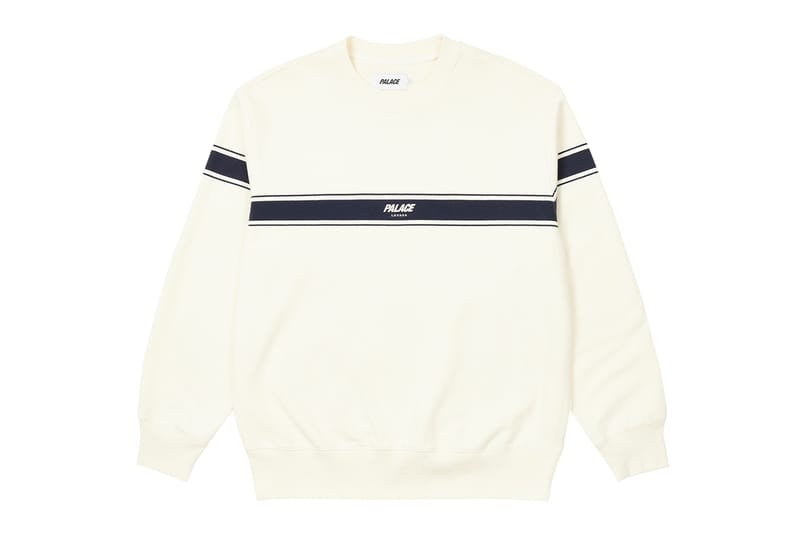 Palace27 of 44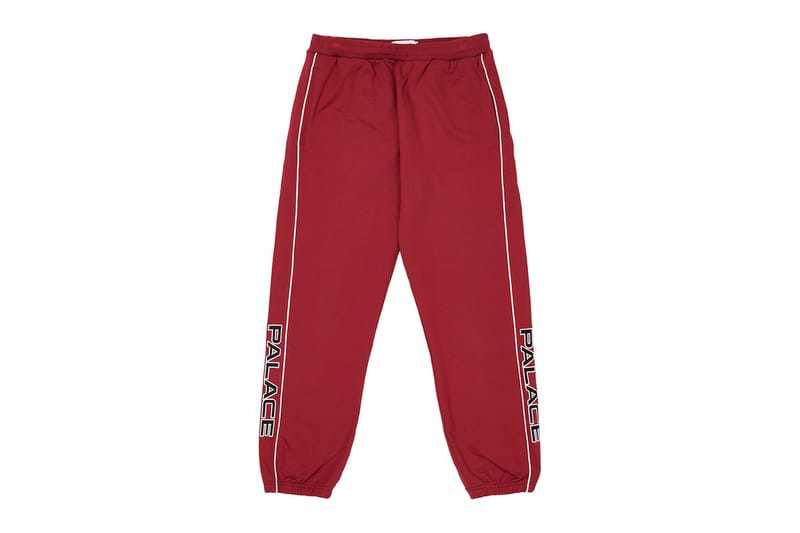 Palace28 of 44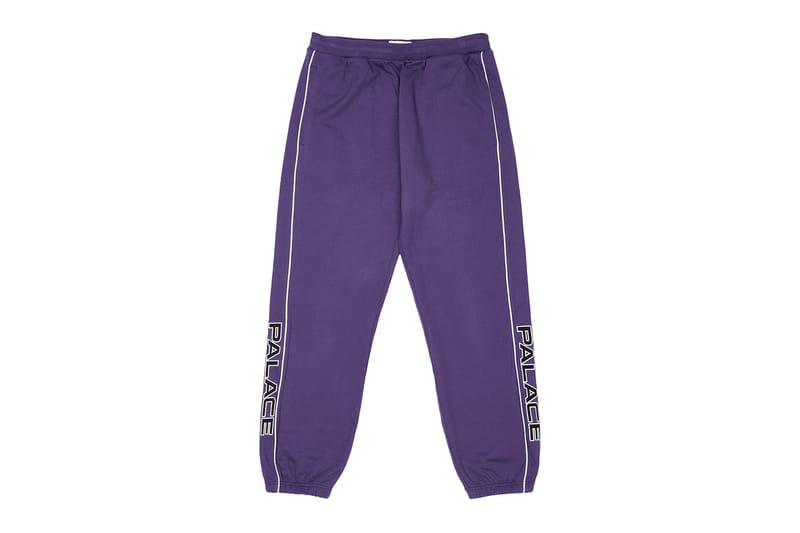 Palace29 of 44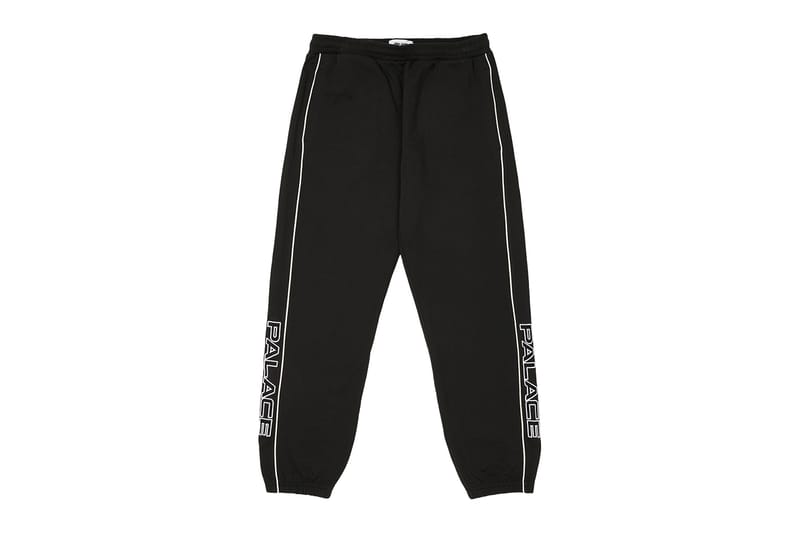 Palace30 of 44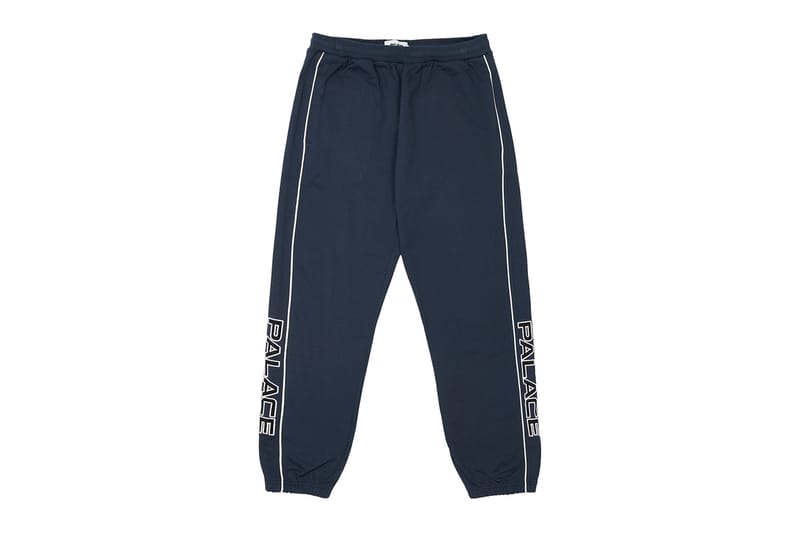 Palace31 of 44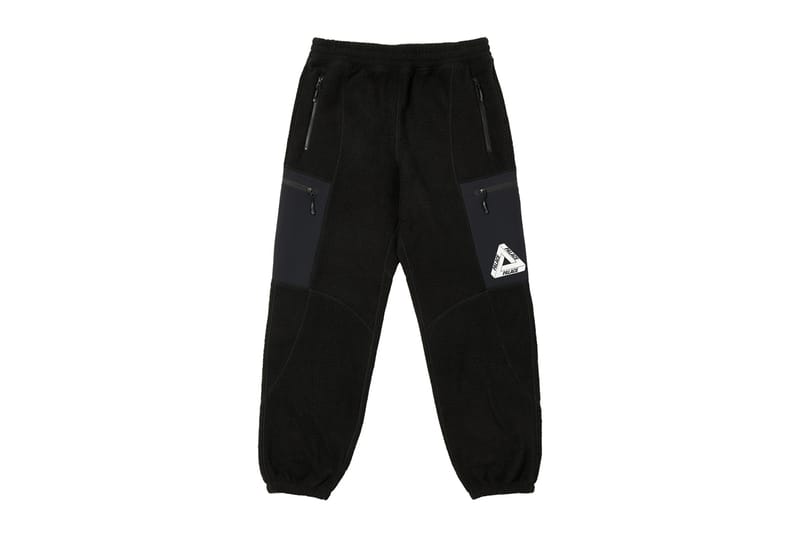 Palace32 of 44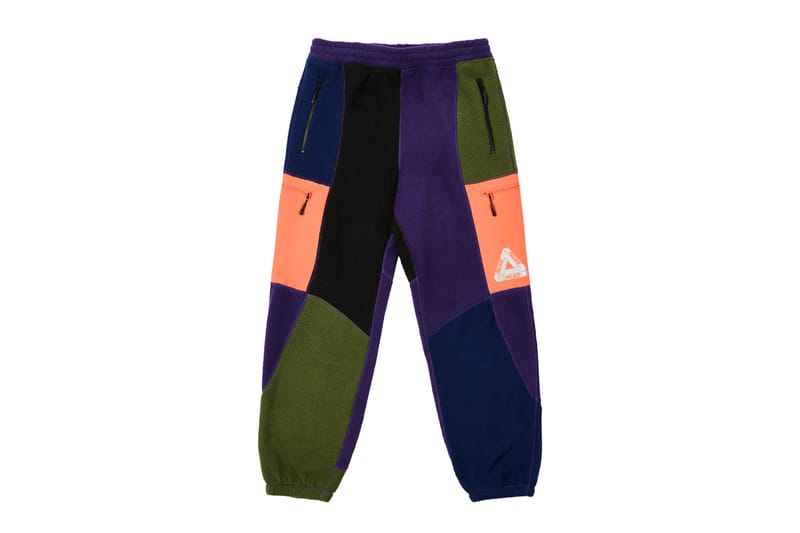 Palace33 of 44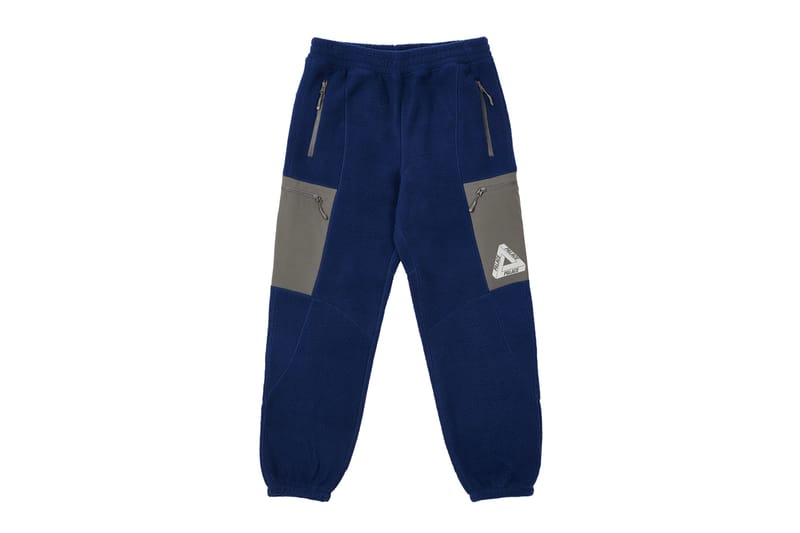 Palace34 of 44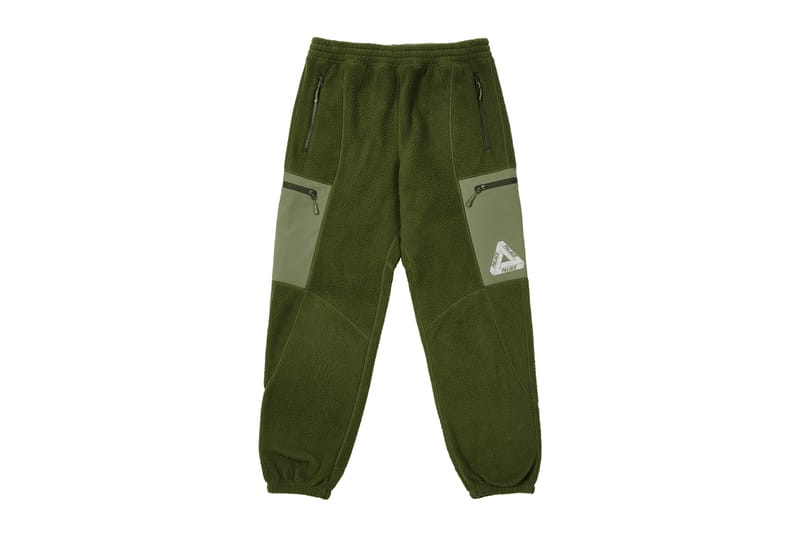 Palace35 of 44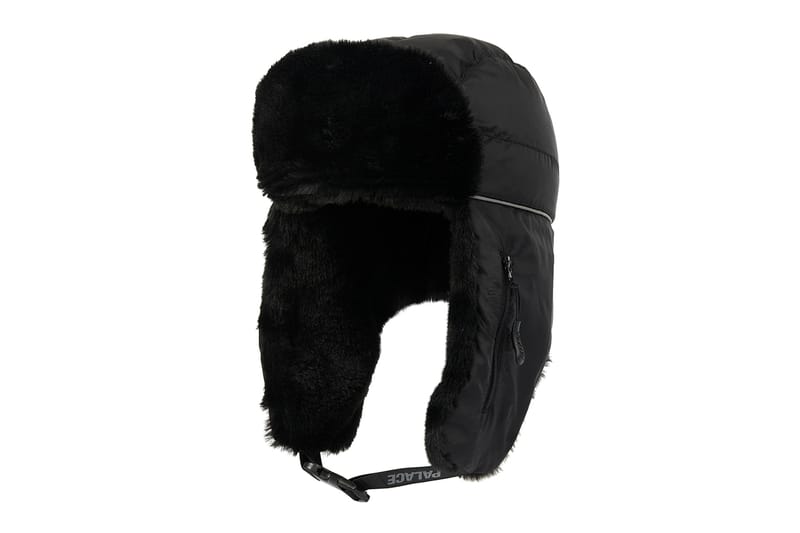 Palace36 of 44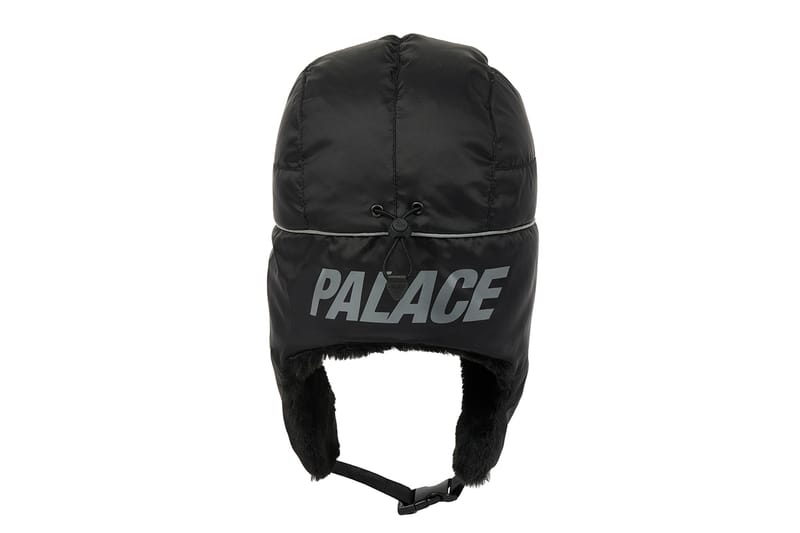 Palace37 of 44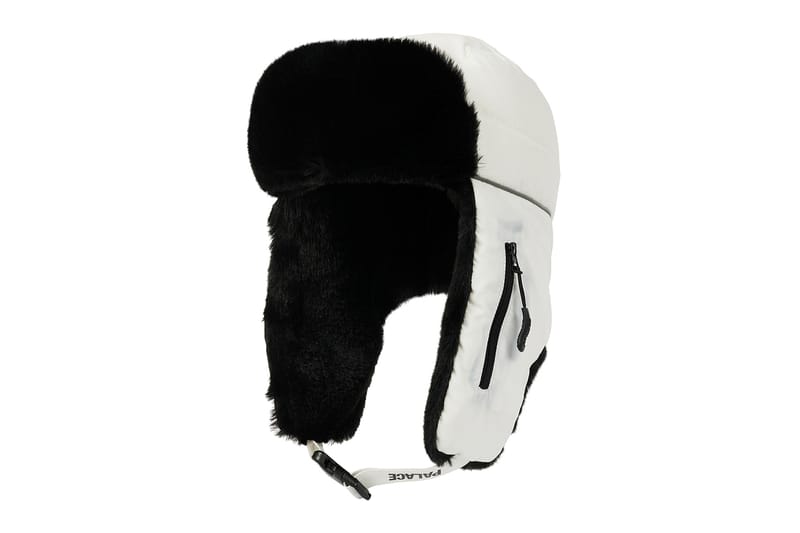 Palace38 of 44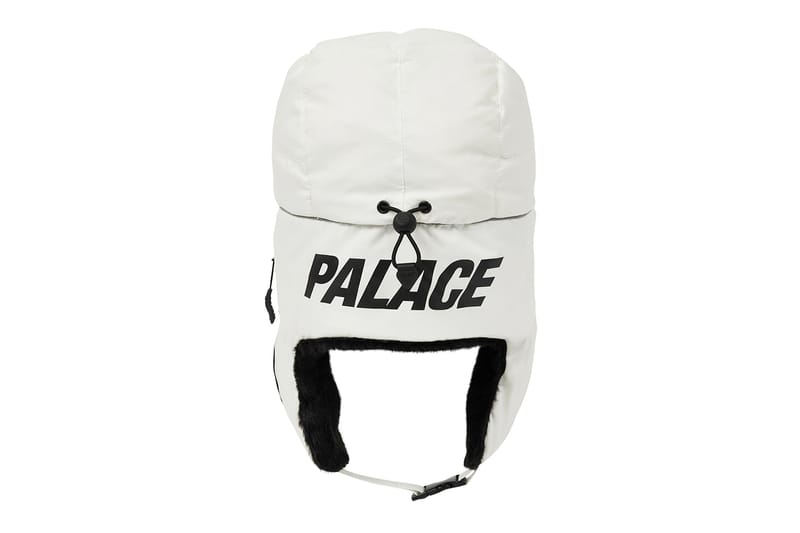 Palace39 of 44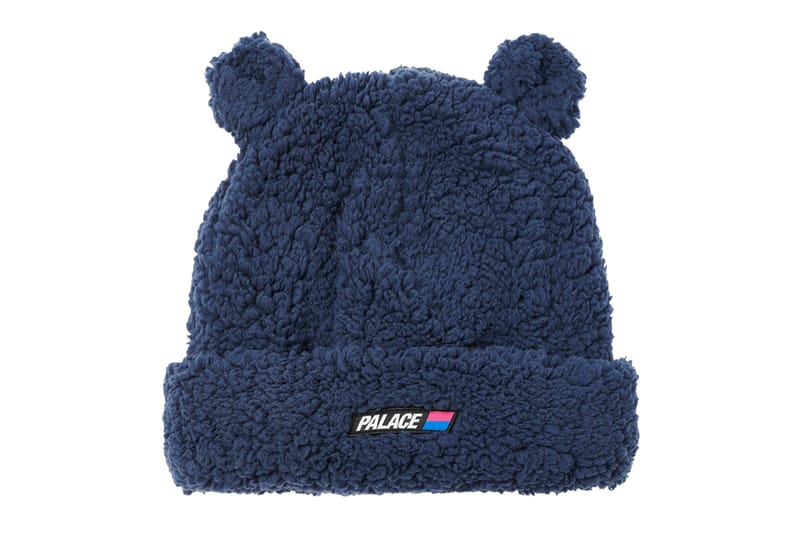 Palace40 of 44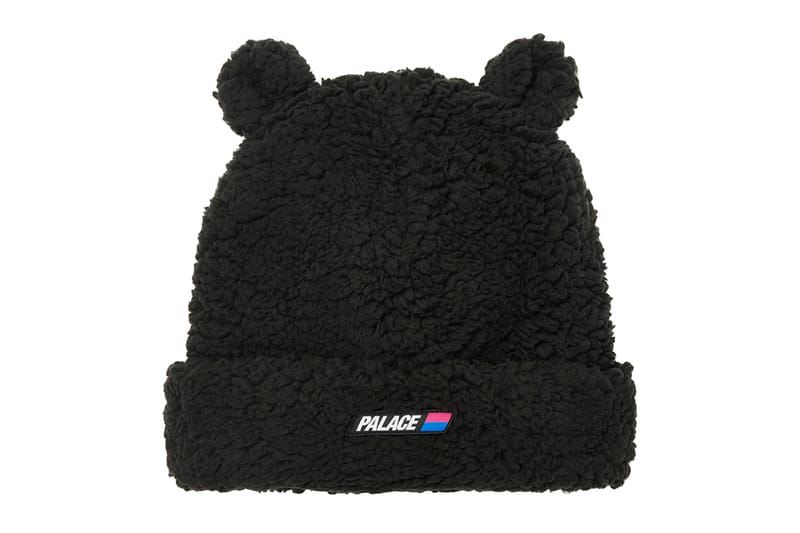 Palace41 of 44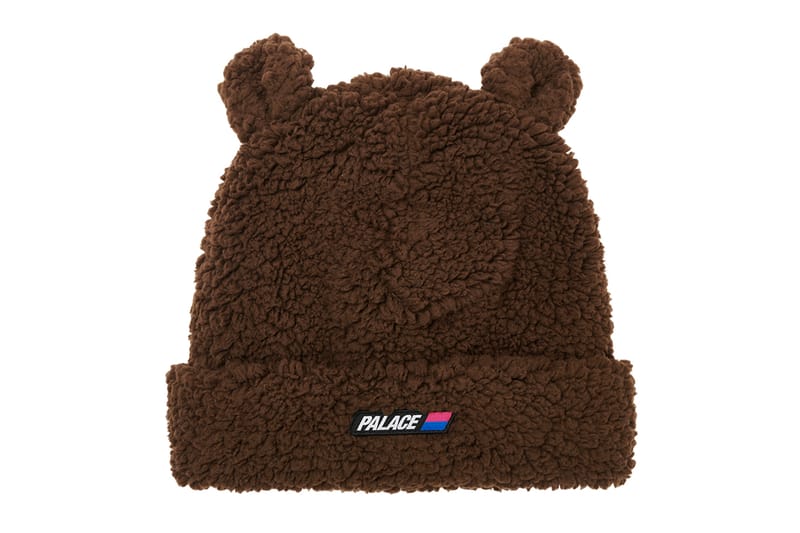 Palace42 of 44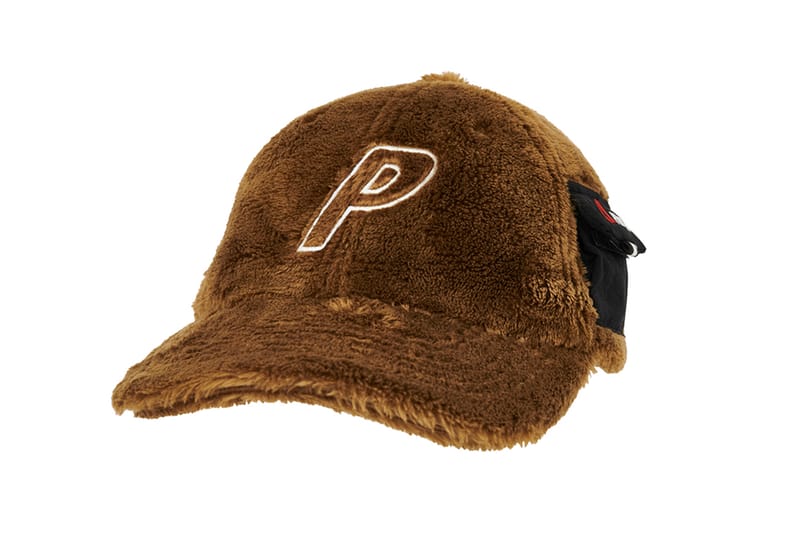 Palace43 of 44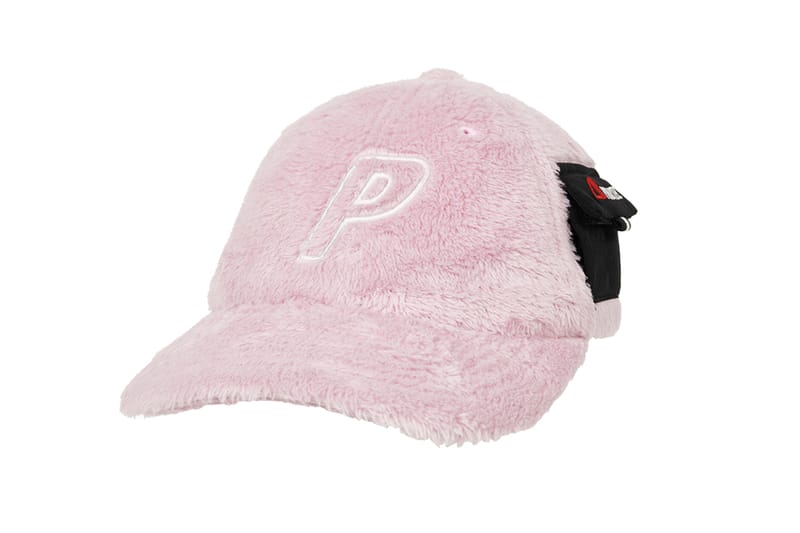 Palace44 of 44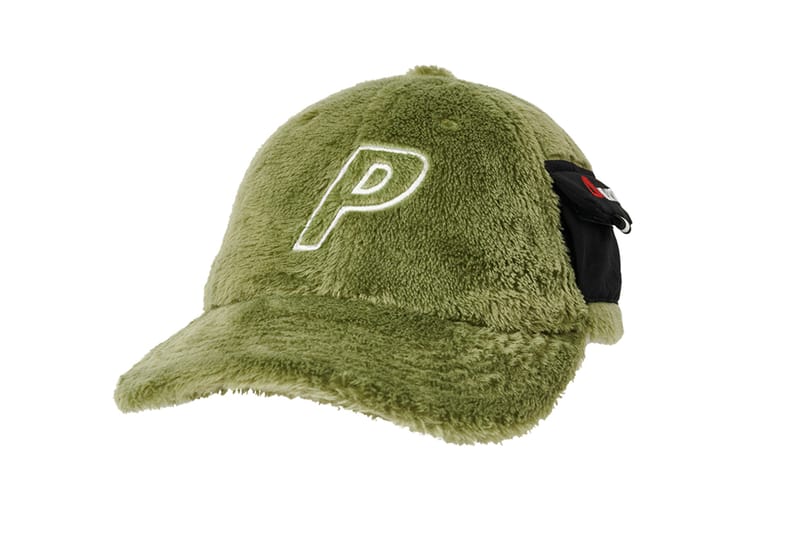 Palace
When: December 2, 11 a.m. EDT & Japan/China Release December 3, 11 a.m. JST/CST
Where: Palace, "Palace_Skateboards" WeChat store
Source: Read Full Article