Editor's Picks: Our Favorite Sneakers of 2021
As 2021 comes to a close and we prepare to kick off a new year, HYPEBEAST staff across the editorial, social and video teams have compiled a list of their favorite kicks released over the past 12 months. Some of the biggest footwear industry players made strides in releasing innovative new colorways and styles, elevating the collections of sneakerheads around the globe. Notable collaborations, revisiting nostalgic retros and the introduction of new silhouettes defined this year's crop — with several new releases worthy of grail status.
This curated list includes hot-ticket collaborations from
Nick Llanton/Hypebeast
I chose the Patta x Air Max 1 "Monarch" for its unique story and wavy take on a classic silhouette. Storytelling is key for me when I'm deciding whether or not a sneaker is worth purchasing. As soon as I watched the first video in "The Wave" series that promoted the "Monarch" colorway, I was sold. The cinematography, the narrative surrounding creativity and "not being stuck in a cycle and making waves" felt inspiring and it's something that continues to resonate with me today. Not only that, but the shoe was also released the day before my birthday and I was able to obtain it for retail price, which is always a plus. – Nicholas Llanton
Nike SB Dunk High "Gundam White Unicorn"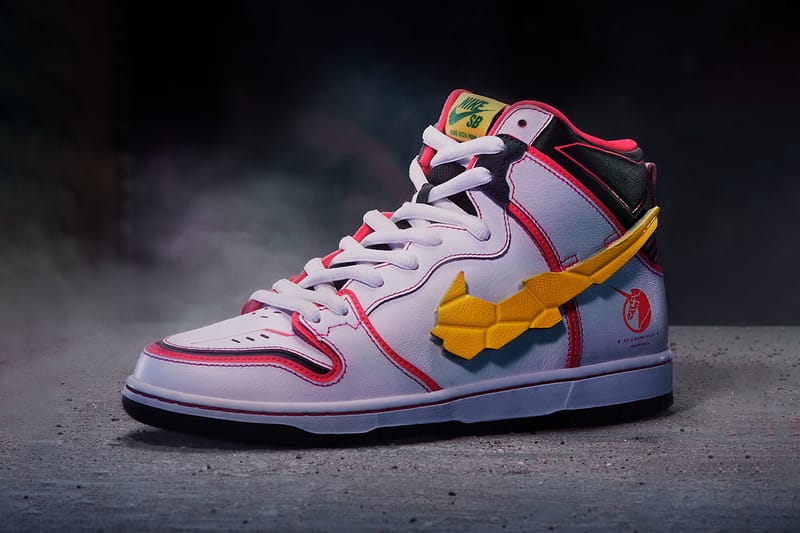 Nike Sb
Hate to age myself, but during the first boom of Nike SBs and the first Dunk craze, the best colorways had rich stories attached to them or referenced subcultures linked to cult fan bases. Nike has given us subtle hints at anime and Japanese otaku culture before – like the Daniel Shimizu "Macross" Highs – but to see Beaverton go all out for Gundam was a surprise and a delight. Not only was the colorway really eye-catching, but this pair also had some fun with a velcro Swoosh, a balanced mix of materials and stickers that reference the ones included in Gundam model kits. The Gundam "White Unicorns" hit for everyone – hardcore sneaker collectors who appreciate story, kids who love wild colorways, subculture fans who like references… they're definitely a fun pair. – Eddie Eng
COMME des GARÇONS HOMME PLUS x Nike Air Foamposite One "Black"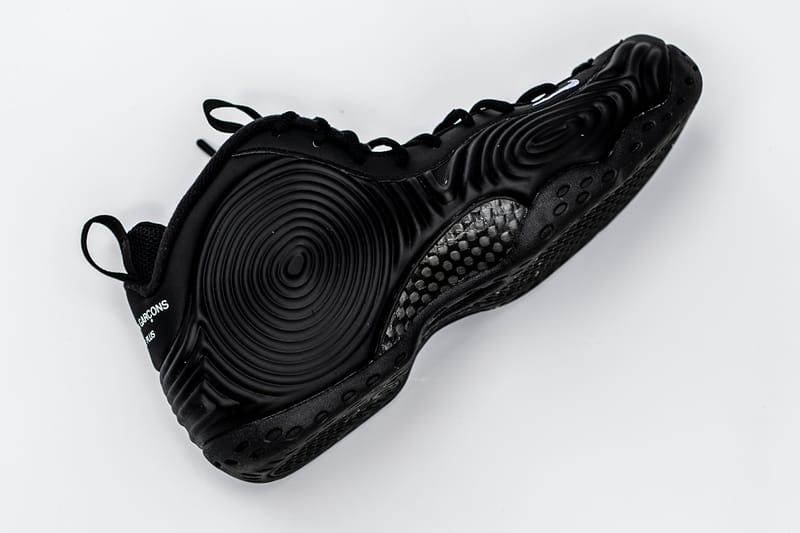 Timothy Suen/Hypebeast
I've never been a Foamposite guy but the silhouette has always fascinated me. The Foamposite captures the DNA of the late '90s — a truly exciting time for Nike Basketball and the era of many legendary styles like the Flightposite line and Uptempo that we continue to celebrate two decades later. When I saw the Foamposite by COMME des GARÇONS HOMME PLUS on the runway, it felt like it was made for people who didn't play basketball (me) but were fans of the sport. CDG completely reworked the upper with a new mold, replacing the vertical lines with circular shapes reminiscent of the designs seen in zen gardens. With a new mold and the CDG name association came a higher-than-usual price tag — but no other release this year excited me as much. – Timothy Suen
New Balance 57/40 "Incubation Pack"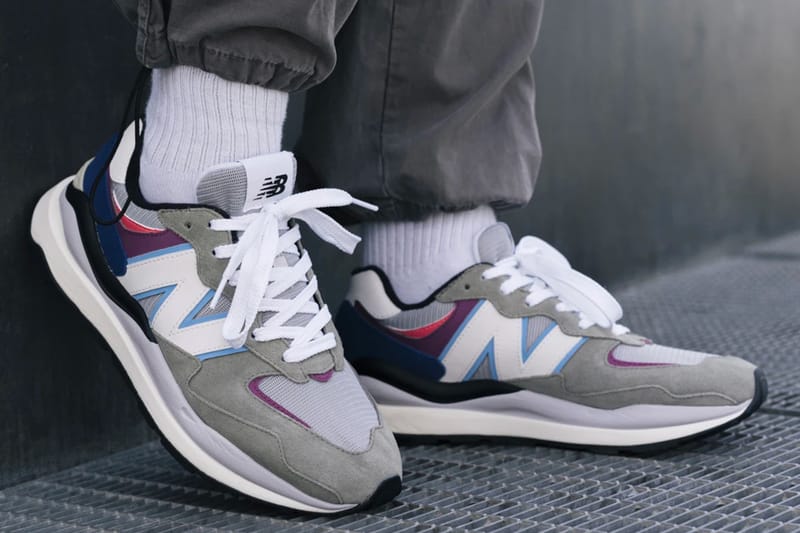 43einhalb
The majority of this year's tentpole sneaker releases were far from subtle. It felt often as though the volume had been dialed up to 11, with garish colors, obtrusive logos and gimmicky finishes inescapable. So it's perhaps unsurprising that my favorite release of the year was a pair that whispered, rather than shouted. The New Balance 57/40 "Incubation Pack" is unlikely to stop anyone in the street or fetch a searingly-high resale price. But they're a smart, sophisticated reworking of some recent New Balance tropes, and a pair I know I'll be wearing until the soles have worn through. – Rob Nowill
JJJJound x Vans Vault Sk8-Mid LX "Green"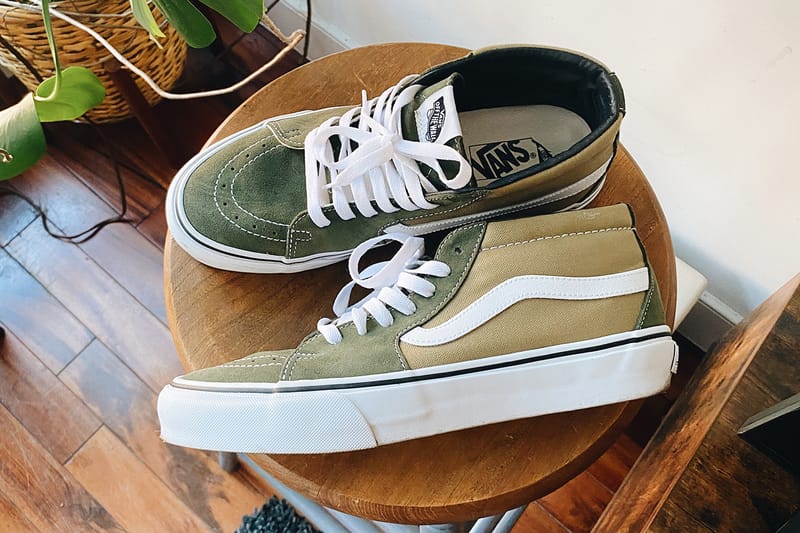 Elliot Santiago/Hypebeast
When JJJJound first linked up with Vans in 2017 for its three-pronged Old Skool collection, I was pretty bummed when I wasn't able to get my hands on the green colorway due to the quick-to-sell-out online drop. From there, the Montreal-based entity went on to release numerous other projects with New Balance, Reebok and others — though the chance for another collection with the Anaheim skate imprint didn't seem likely. I was delighted this Fall when the two parties reconvened for another trio of Sk8-Mids, one of which was fashioned in a green and white color story reminiscent of the 2017 release. The color palette complements nearly everything that I've got in my closet and I love all of the subtle details, from the tiny JJJJound heel tabs to the plushy shoe inserts. – Elliot Santiago
Patta x Nike Air Max 1 "Noise Aqua"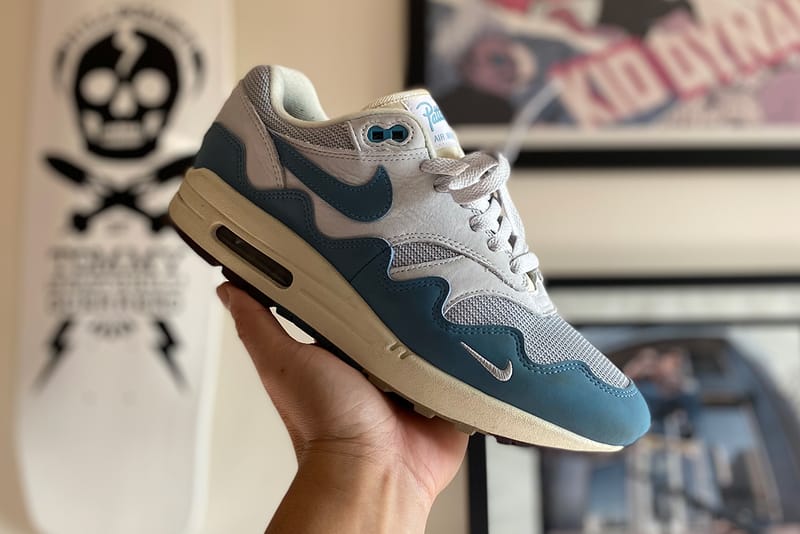 Ray Mate/Hypebeast
I fell in love with the Nike Air Max 1 in 1988. I was able to see a pair up close for the first time at a sneaker store across the street from Bildersee Junior High School in Canarsie, Brooklyn. I've never seen a brand alter the profile as Patta has done with this release. This classic silhouette will always be a favorite to me because it reminds me of when I first got into shoes. – Ray Mate
A Ma Maniére x Air Jordan 1 Retro High OG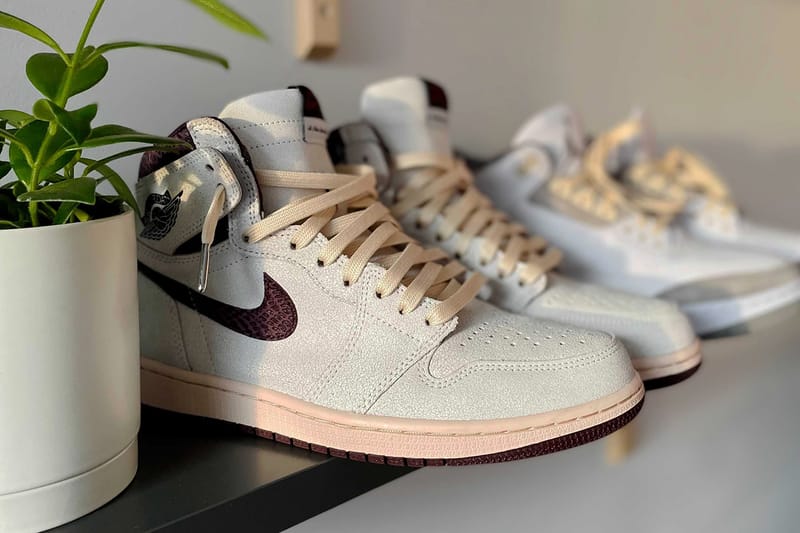 Stephen Gemmiti/Hypebeast
Looking back on a year littered by turbulent releases, backdoor controversies and increasing scrutiny of the resale market, A Ma Maniére feels like a breath of fresh air. Not only did the boutique prioritize storytelling and craftsmanship with both their Jordan 3 and Jordan 1 collabs, they also put in the effort to ensure pairs landed in the hands of those ready to wear them, bringing some much-needed heart back into the sneaker game.
It's fitting, then, that they're closing out the year with the Air Jordan 1 "Airness," a love letter written in earnest that puts aside flashy gimmicks, forced scarcity and hype in an effort to focus on the little things. Waxed laces, metal aglets, quilted liners, an aged midsole and cracked upper are understated on their own; but together, they create a sneaker that feels so premium, it redefines what should be expected of high-profile collabs. Tucked away inside the collar is an inscription from the man himself, reading: "You have to expect things of yourself before you can do them." While it's not the flashiest sneaker of the year, nor the most limited edition, its sincere execution reminds you of why you fell in love with 1s in the first place. – Stephen Gemmiti
New Balance 2002R "Protection Pack"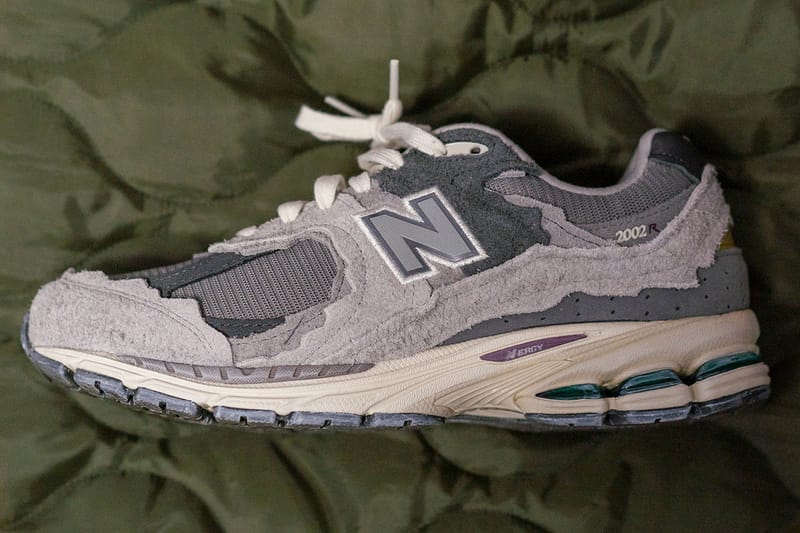 Anthony Kan/Hypebeast
With this year's New Balance collaborations selling out almost instantly, it came as a surprise that a general release would do the same and garner the same amount of attention from the sneaker community. Delivered in three colorways — "Rain Cloud, "Sea Salt" and "Phantom," — the New Balance 2002R "Protection Pack" took the scene by surprise. Designed by Yue Wu, the release features "Y2K" design cues like hairy suede and leather paneling in a deconstructed manner. The range drew in both sneaker aficionados and the fashion-savvy, evident by the massive release queues and social media coverage, with some going as far as dyeing their pairs for a personalized look. But it's the "Rain Cloud" colorway, with its contrasting grey overlays and aged detailing, that has become one of my favorite releases from the Boston-based brand, and will hopefully inspire more original GR designs in the future. – Anthony Kan
Air Jordan 1 Low OG "Neutral Grey"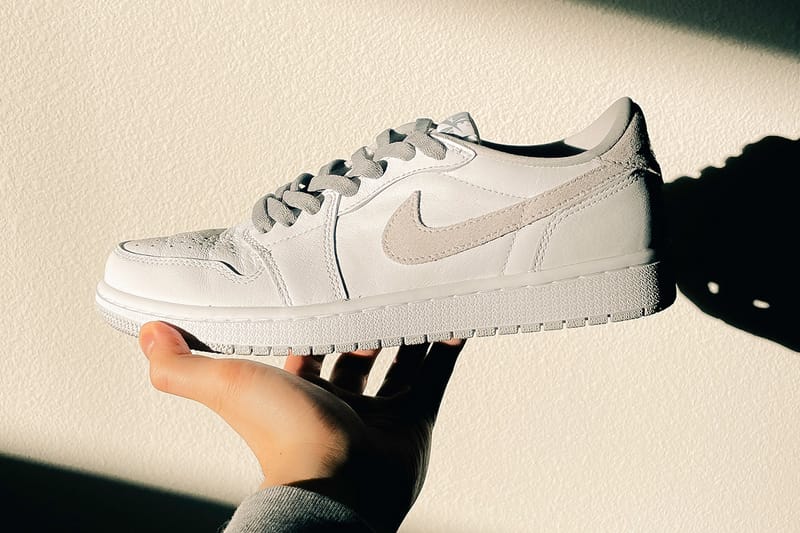 Brian Nguyen/Hypebeast
As soon as the Air Jordan 1 Low OG "Neutral Grey" was announced, I knew I was going to cop them immediately. I was already a huge fan of the highs, but they are probably one of the most uncomfortable pairs of shoes I've ever owned. The lows were the complete opposite; comfortable, easy to slip on and extremely versatile with any outfit. Hands down one of my favorite releases of 2021. – Brian Nguyen
Levi's x New Balance 990V3 "Mallard Blue/Dark Blue"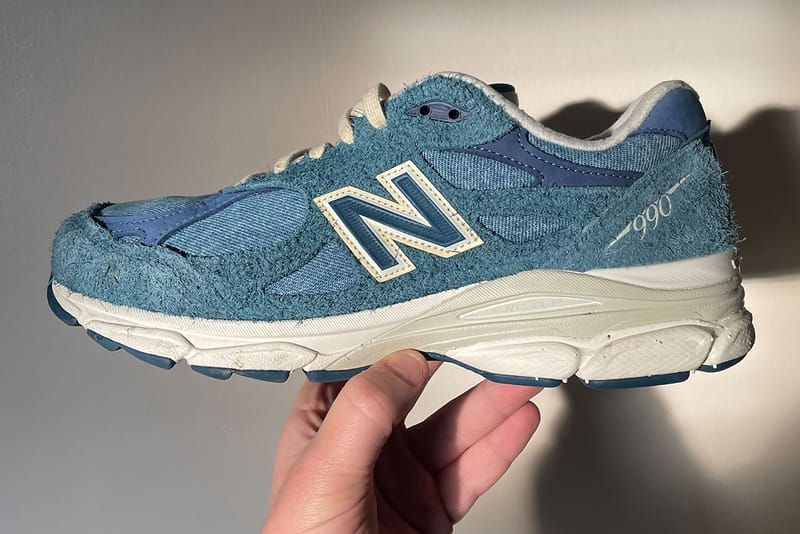 Tayler Wilson/Hypebeast
I'll be honest, I didn't realize the Levi's x New Balance 990v3 had patches of denim on them until they turned up, and had I known before, I probably would've swerved them. However, when the "Mallard Blue/Dark Blue" colorway arrived at my door, they had me almost immediately. Little needs to be said about how great the 990 is, and this style is elevated even further with tonal patches of blue denim and shaggy suede (this is coming from someone who owns exactly zero pairs of jeans). The embossed tongue detailing, the slightly off-white ​​midsole and the reflective "N" round out a sneaker that even surprised me as my favorite of 2021. – Tayler Wilson
Morprime x Tommy Triggah x KangaROOS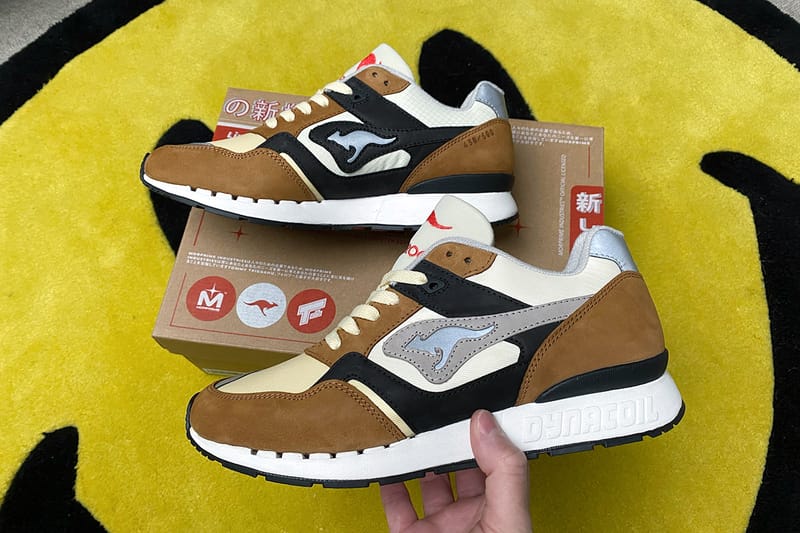 Felix Young/Hypebeast
The world moves so fast these days that it's easy to forget there was a time when sneaker collaborations were pretty rare. So, what makes a collab special in 2021? For me, KangaROOS "ROOS United" project was just that — bringing the sneaker community together in light of a pandemic forcing us apart. The first release saw the U.K.'s Morprime (Morgan Weekes) digitally link up with Germany's Tommy Triggah to reinterpret the Racer Hybrid. Handmade in Germany with high-grade materials and limited to 500 pairs each, the first thing I noticed (as a Huarache fan) was the colorway. It's a sort of "Desert Oak" x "Escape 2.0" hybrid. As I'd never owned a pair of these before, discovering something so wearable and different from my regular rotation was nice. There's also an additional emotional element in it for me working in social media management — seeing sneakerheads who've come up on Instagram co-create products with a global brand is pretty special. – Felix Young
Social Status x Nike Dunk "Chocolate Milk"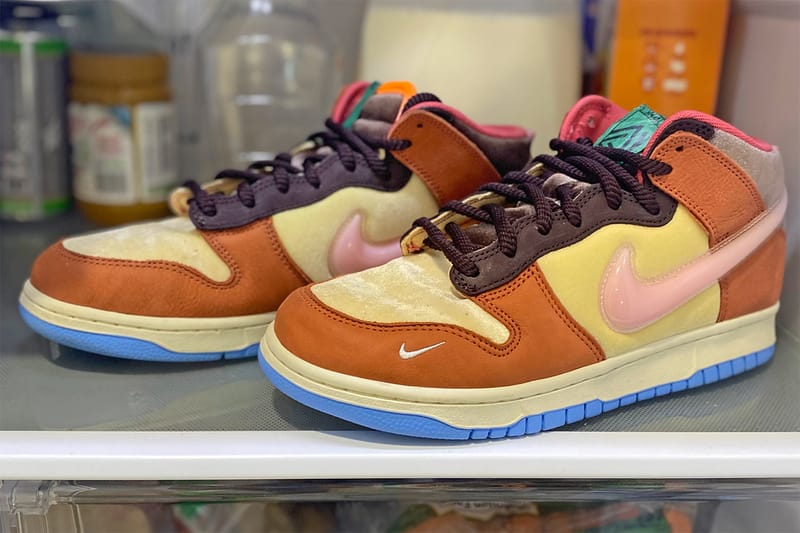 Justin Goldberg/Hypebeast
The Social Status x Nike Dunk "Chocolate Milk" is a tribute to the "free lunch" government assistance programs for underserved children. To me, the details on this sneaker are impeccable. The modified lunch ticket vertically placed on the tongue, the "ingredients" subtly listed between the quarter and the heel and the blue outsole and chunky vinyl-feel of the pink swoosh create a nostalgiac time capsule. Yes, the brown rope-like laces and velvet toe box may not match every fit, but every time I bring these out, I get loads of compliments. These are definitely the most unique pair of dunks this year and I continue to "stay fresh" in them. – Justin Goldberg
adidas YZY KNIT RNR "Sulphur"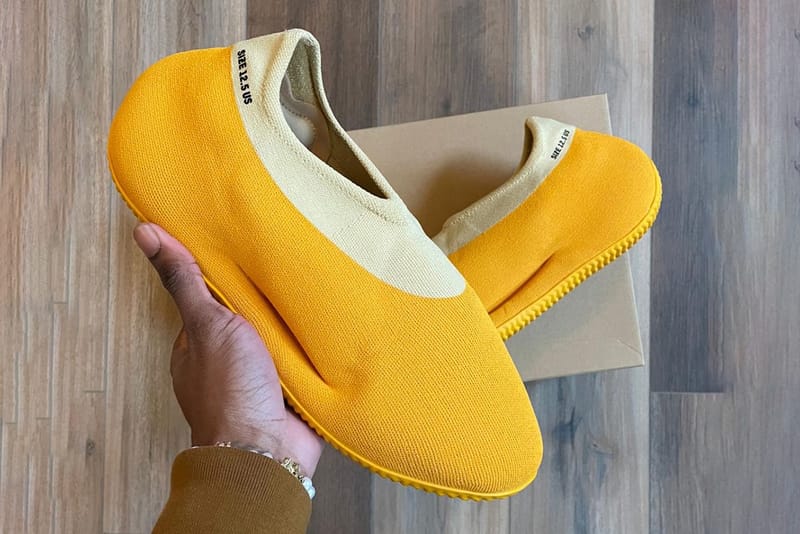 Hypebeast
Ye, the artist formerly known as Kanye West, is taking his YEEZY brand into its sixth year with German juggernaut adidas. The fruits of this partnership have pushed the boundaries of design, fashion and aesthetics from the start, and this year's YZY KNIT RNR was no exception. Launching exclusively in the U.S. on YEEZY SUPPLY, the "Sulfur" colorway immediately split sneakerheads into several camps: you either loved it, hated it, didn't quite get it or a combination of all three. Continuing Kanye's push toward laceless footwear, the shoe is constructed entirely from a knitted material that's tucked under the midfoot to hug the contours of your feet. It's essentially a slip-on, but it's unlike anything we've seen and a worthy winner of this year's Honorable Mention pick.
– HYPEBEAST Staff Honorable Mention
Source: Read Full Article