Elite, Netflix's Horniest Teen Drama, Will Return With Season 2 in September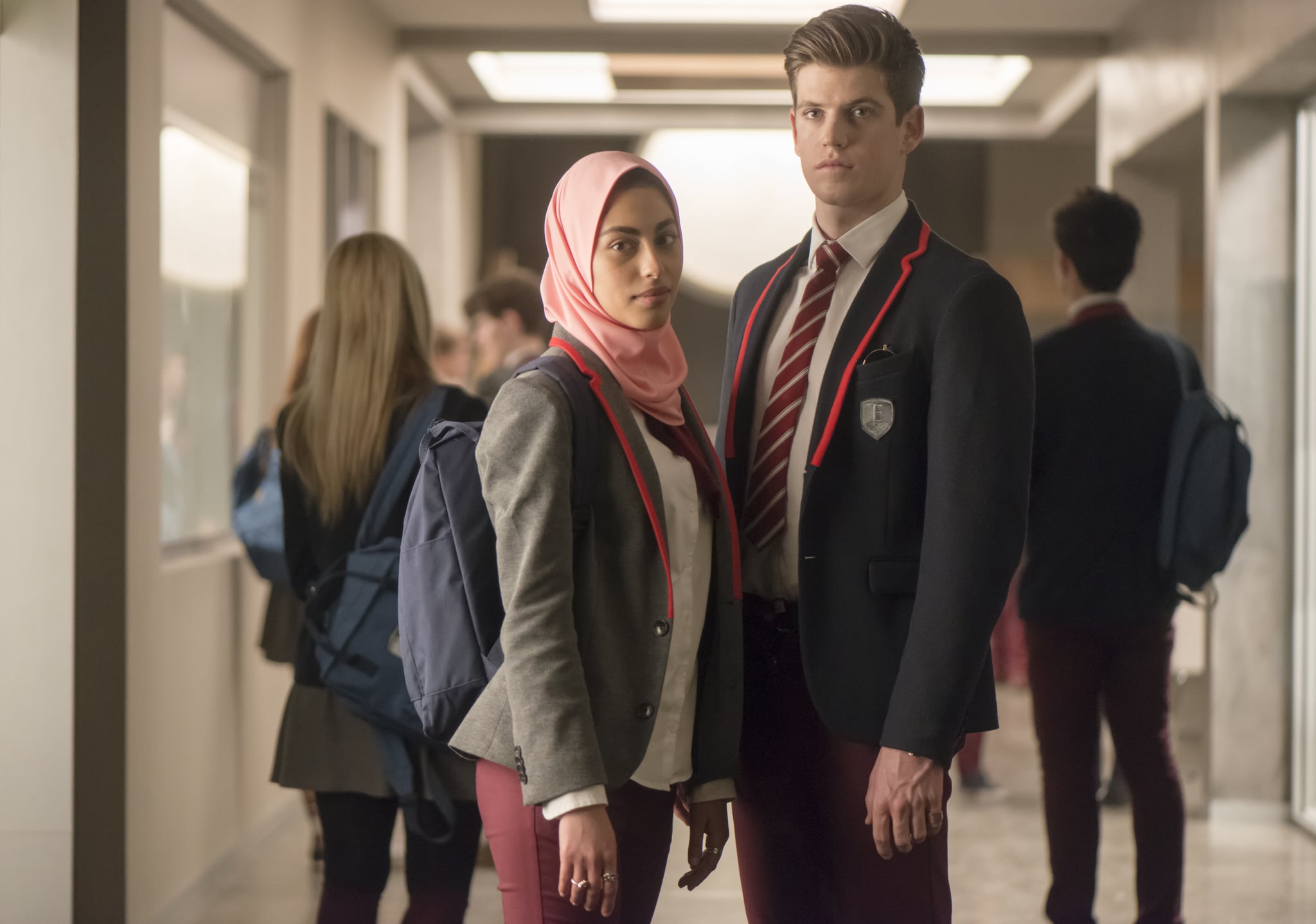 Image Source: Netflix
Netflix is full of teen dramas, from The Society to Trinkets to 13 Reasons Why, but we haven't been able to stop thinking about the most twisted of them all — Elite — since its first season premiere back in October. The sexy Spanish-language murder mystery series set in a top-tier private school has inspired everything from hilarious memes to conspiracy theories about where the plot is headed after that wild season finale, and luckily, we won't have to wait too much longer to get some answers.
The show is returning for season two on Sept. 6, which Netflix confirmed with a date announcement video on Aug. 6. The moody teaser features the cast (which now appears to include some new faces) alternately gazing at and hiding from the camera in red-lit hallways and bars, which you can watch below.
If you haven't yet treated yourself to binging Elite, the premise might make it seem like a run-of-the-mill teen soap at first — the story flips between flashbacks at a ritzy private school in Spain where three underprivileged teens have been given scholarships to attend, as well as the present, where a student has been murdered by an unknown killer. But Elite stands out even while being reminiscent of shows like Gossip Girl and Skins.
The series boldly tackles issues like racism and discrimination, as well as struggles with sexuality, drug use, classism, and HIV. The camera also doesn't pan away when things get heated; there's quite a bit of nudity during graphic sex scenes, and the partners are diverse. From an interracial gay couple to a throuple — yes, a throuple — Elite makes the most of its place off of network TV. Make sure you check it out before September rolls around.
Source: Read Full Article