Essentials: Tyrell Winston
For our latest installment of Essentials, we speak to NYC-based multimedia artist, Tyrell Winston, who's known for his provocative works which turn discarded objects such as used basketballs and cigarette butts into fine art. Serving as records for human existence, the creations often seek to examine the embedded narratives behind what many would consider trash.
"The perfect basketball is weathered and worn. The perfect broken net is a rusted metal chainlink net that is totally mangled. The perfect cigarette to me is a Winston cigarette. I'm biased, my last name is Winston," said in an interview with Hypebeast back in 2019.
Since then, the self-trained artist has gone on to expand his body of work and following, exploring new unconventional modes of expression, and delivering new arrangements on existing ones — such as when he added his signature above Michael Jordan's, who he considered the best athlete of all time, in an act of touching immortality for his piece Knock, Knock (2020). Seeing the status of superstar American athletes of today similar to that of modern Greek gods, the works explored the significance of autographs and the act of putting people on pedestals. Recently, Winston also ticked off a major personal milestone, securing his first footwear collaboration with Reebok, serving up a Yankees-branded Club C 85 and Question Mid
Below, Winston walks us through his daily picks which include custom pieces based on the retro Winston cigarette logo, his timepiece of choice, and book recommendations for artists.
Tyrrell Winston x Reebok Club C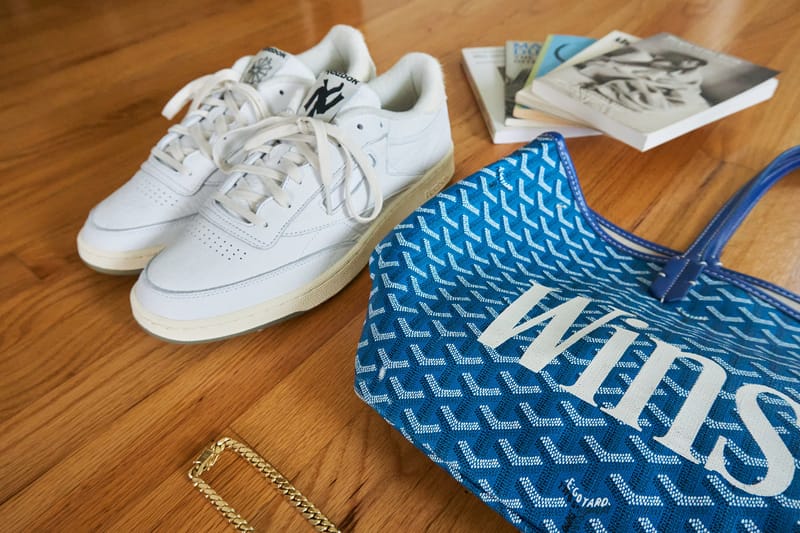 Tyrell Winston
A little dream come true. These have always been my studio shoes and getting to collaborate with Reebok on them this year was a bucket list moment. There will be more in 2023!
Tyrrell Winston Product Hat / Aimé Leon Dore Gallo Sunglasses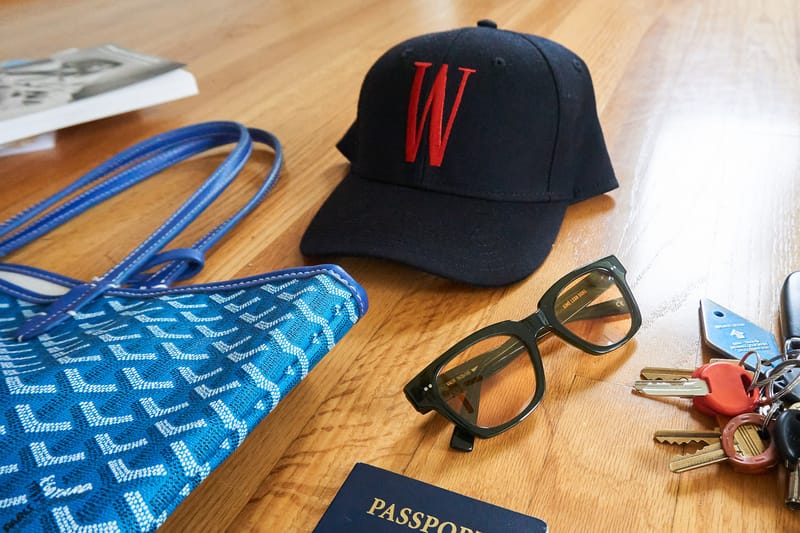 Tyrell Winston
The hat is something I wear pretty regularly. It's based on an old Winston cigarettes promo hat that I found at a thrift store and reproduced. The glasses have become my go-tos. I call them the "not a**hole sunglasses" because the lenses are light enough to wear inside and people don't look at you like you're an a**hole wearing sunglasses indoors.
Jewelry / Vintage Rolex Datejust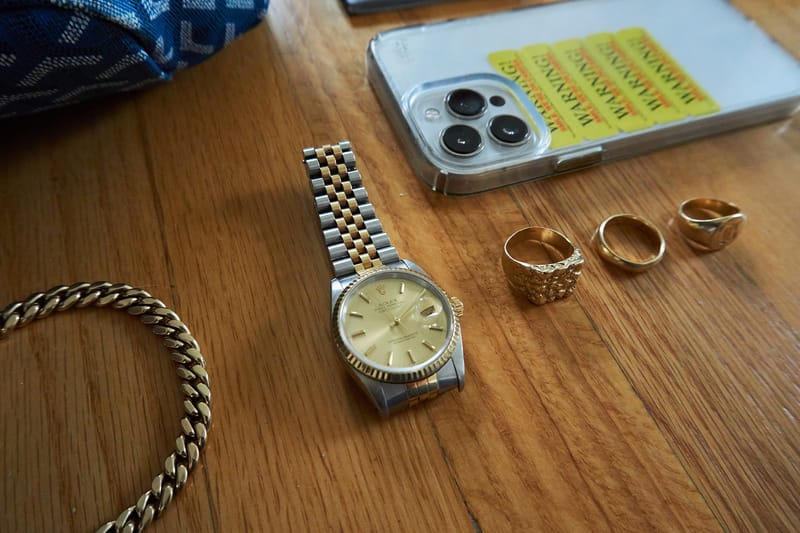 Tyrell Winston
My chains, bracelet and rings mostly come from Popular Jewelry on Canal Street or Tommy Jewels from Oro Latino on Bowery. I love gold. And outside of my watch I never take any of the jewelry off. The watch is a 1985 (my birth year) Rolex Datejust that I bought myself after my first big solo exhibition in the United States in 2020.
Books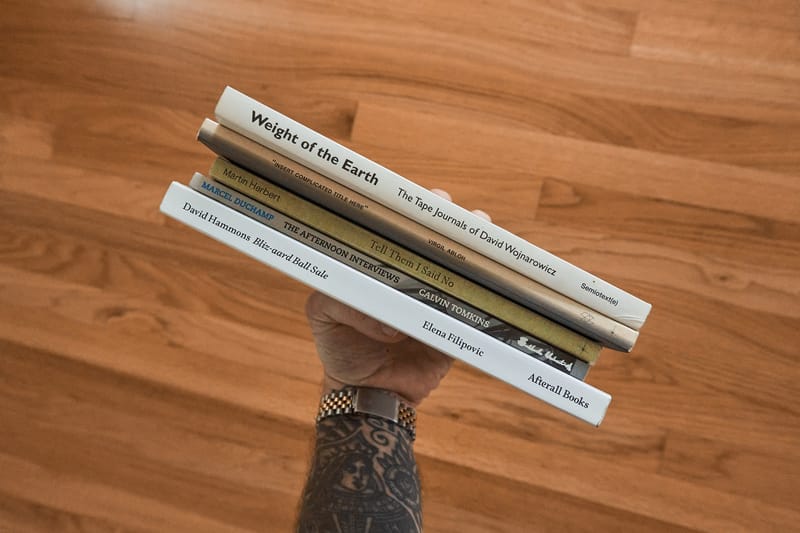 Tyrell Winston
I read a lot to inform my work. These are 5 books that I revisit often and I'd recommend to any artist:
– Weight of the Earth: The Tape Journals of David Wojnarowicz – David Wojnarowicz
– Insert Complicated Title Here – Virgil Abloh
– Tell Them I Said No – Martin Herbert
– Marcel Duchamp: The Afternoon Interviews – Calvin Tomkins
– David Hammons: Bliz-aard Ball Sale – Elena Filipovic
Source: Read Full Article