G-SHOCK's Virtual World Collection Grants Permission to Step Out of Reality
G-SHOCK sees the future for what it is — a world tasked with navigating the growing popularity of new technologies like virtual reality and digital experiences. This has led G-SHOCK to bring the next generation of timepieces into the now, creating the Virtual World collection. Inspired by the inevitably of today's virtual experiences, it evokes a sense of digital culture and aesthetics through minimalist black cases and bands that are accented with vibrant "Blue Violet" coloring on the dials — a hue inspired by V.R. concerts, events and video games.
Reimagined in the style of virtual reality, the collection's hero timepiece, the GA2100VB-1A, enters the cultural zeitgeist by taking on a forward-thinking look that touts a multi-colored face, creating a futuristic feel for analog-digital watches. The timepiece stands out with an octagonal bezel as well as its super 11.8mm thin minimalistic case with a carbon core guard structure that protects its internal module from shock-related damage. It's also fitted with a unique light fadeout feature, while maintaining the premium design and technical features often found in G-SHOCK.
1 of 5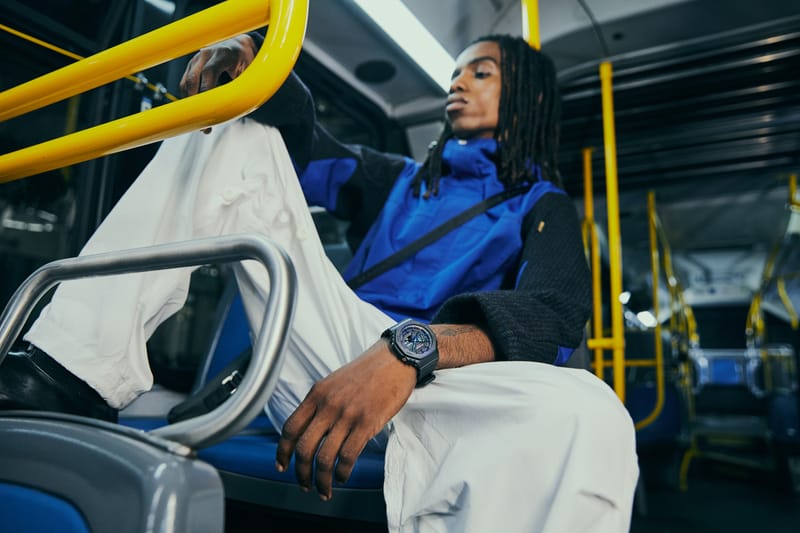 Michael Kusumadjaja2 of 5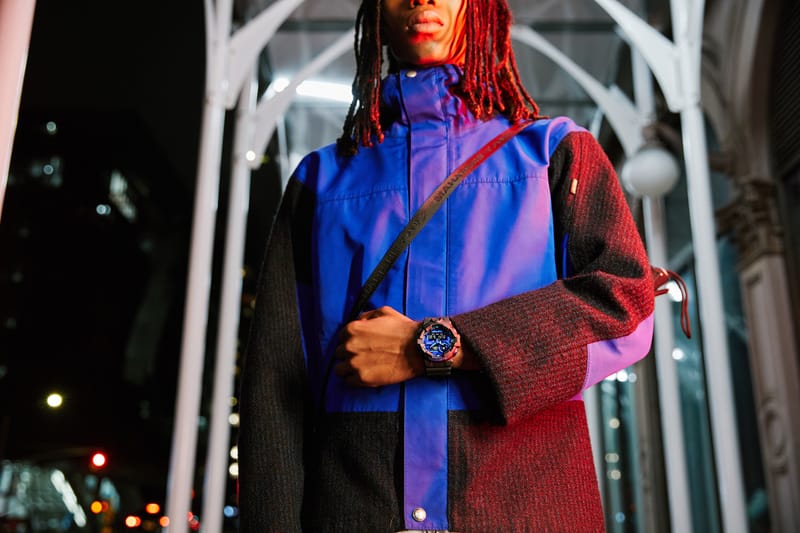 Michael Kusumadjaja3 of 5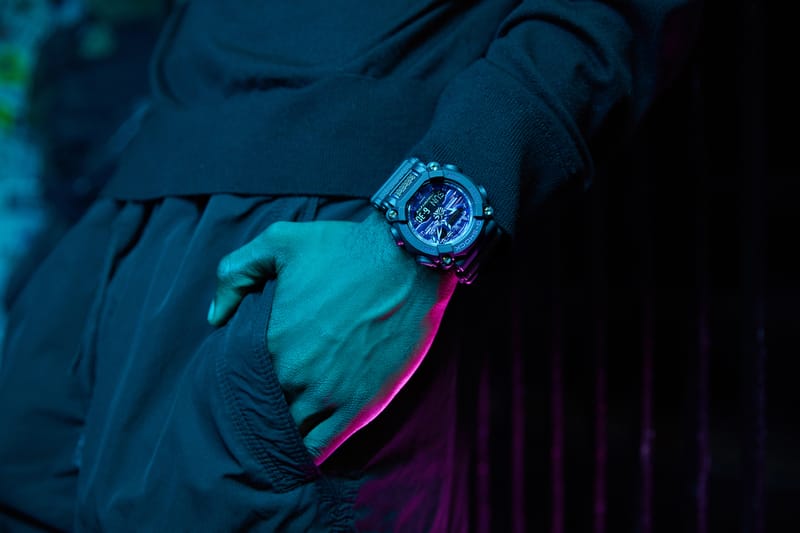 Michael Kusumadjaja4 of 5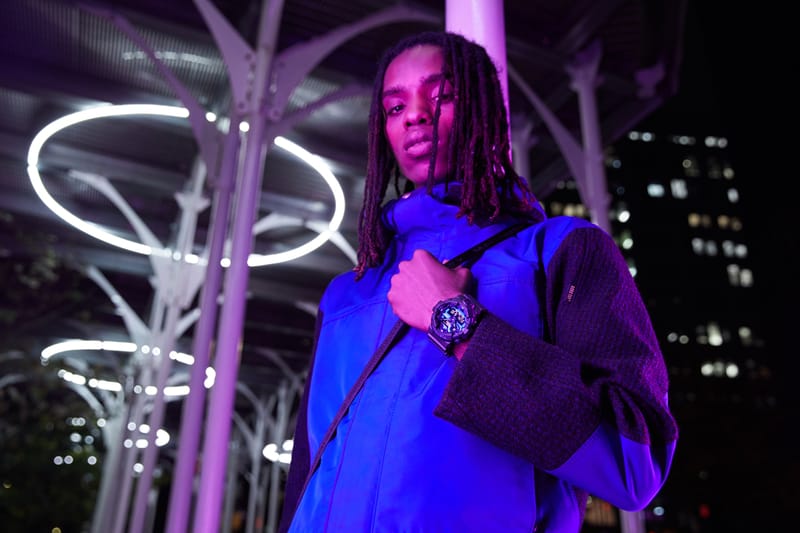 Michael Kusumadjaja5 of 5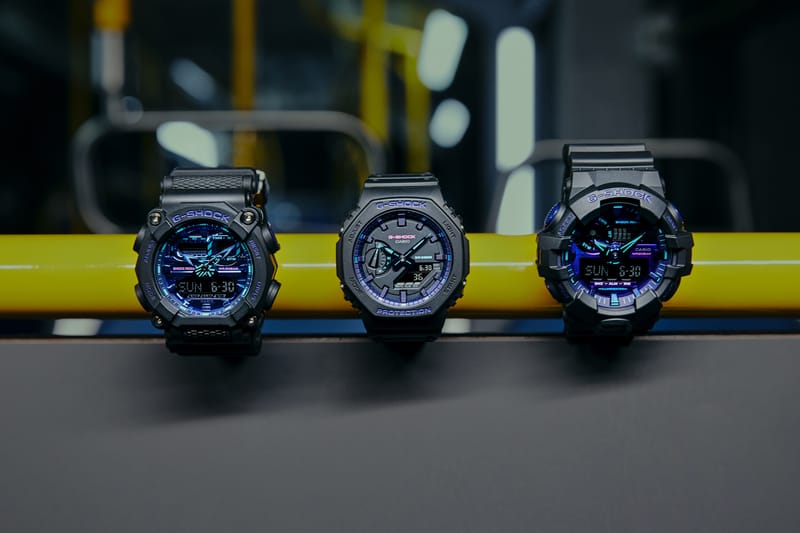 Michael Kusumadjaja
Other watches in the series, like the GA700VB-1A and GA900VB-1A, offer more dynamic and rugged looks, sporting larger cases with metallic dials and a unique hand shift function to move the analog hands out of the way of the digital display. The GA900VB-1A swaps the usual bright bezel screws for black ion-plated screws at the corners. All three of the watches include Super LED backlights for enhanced visability in the dark. The hands of the watches are worth paying attention to, as each uses a completely different design, while still remaining tied to the new "Blue Violet" theme.1 of 3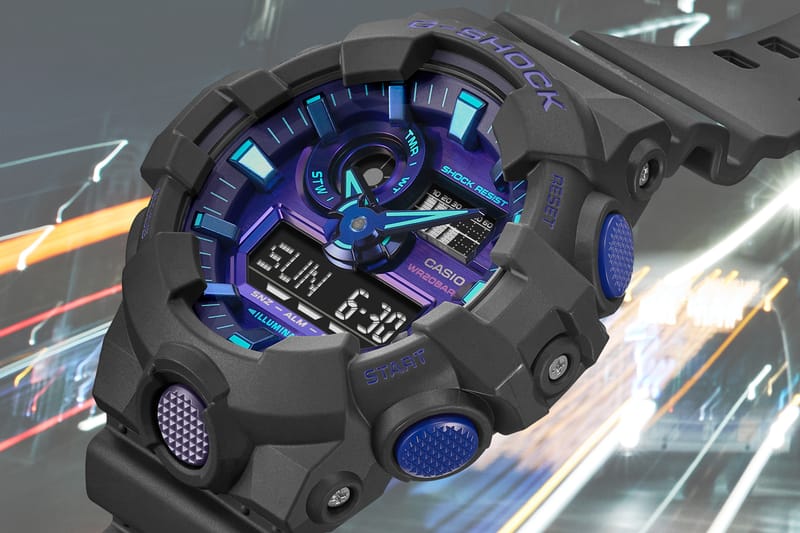 Michael Kusumadjaja2 of 3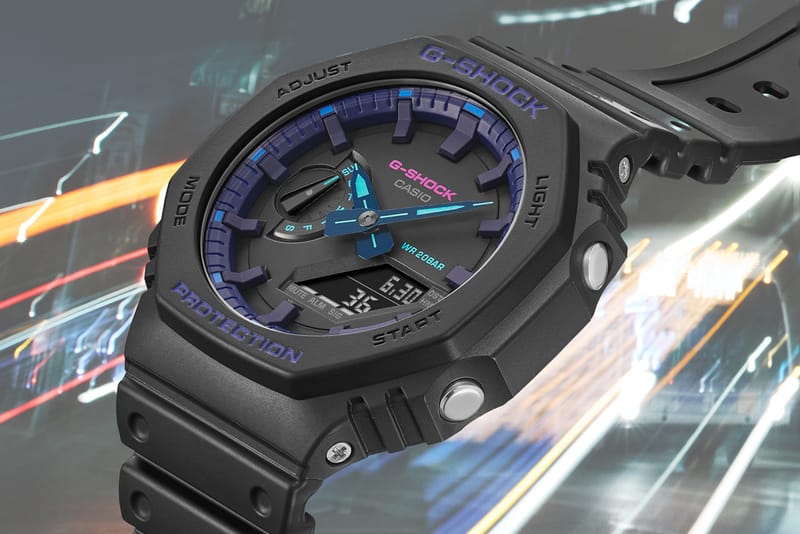 Michael Kusumadjaja3 of 3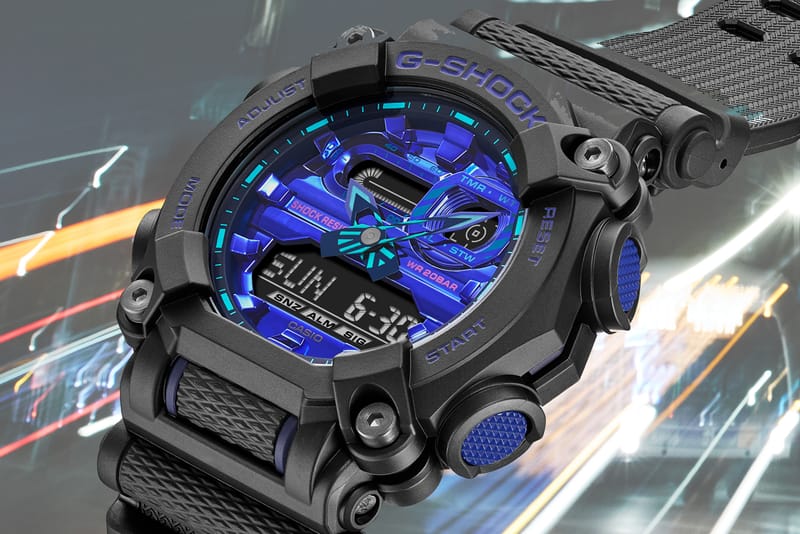 Michael Kusumadjaja
The "Blue Violet" hits on the hero timepiece comes by way of a radio antennae, while the GA700 goes for sharp triangles and the GA900 looks like a rocket ship graphic. As expected from the brand, all three are as practical as they are visually pleasing, remaining shock-resistant and water-resistant up to 200 meters. Each has multiple alarms to ensure being late is the wearer's fault and if a panic sprint to work does ensue, it can be timed with the 1/100 stopwatch. There's also a 24-hour countdown timer, a one-hour timer on the 700 and 900 models and a full-auto calendar to round out the impressive list of useful functions.
Capturing the lively color combinations seen in virtual reality, G-SHOCK's Virtual World collection is available now on the brand's website, G-SHOCK Soho and at select G-SHOCK retailers. The GA2100VB-1A is going for $99 USD, while the GA700VB-1A will retail for $110 USD, and the GA900VB-1A for $140 USD.
Source: Read Full Article